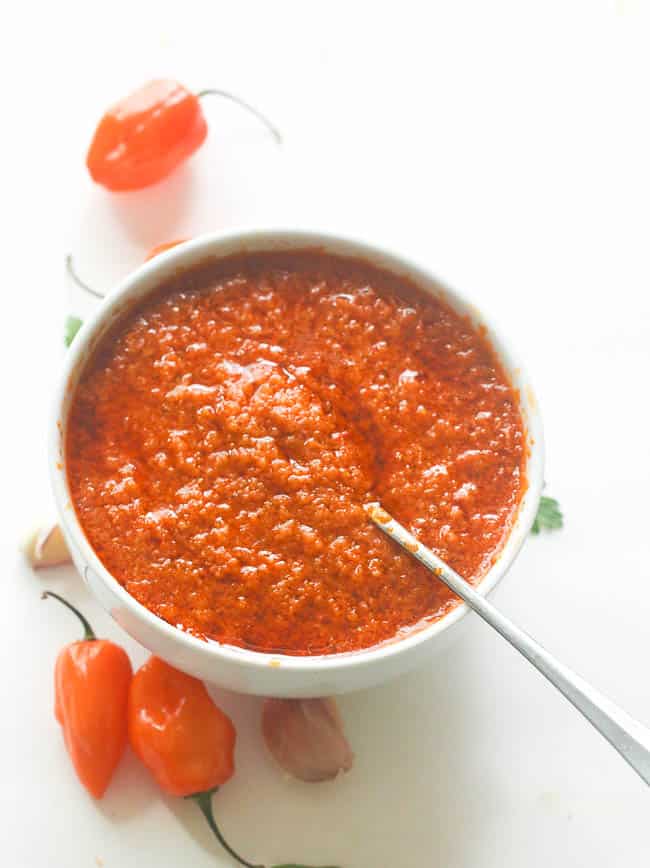 In West Africa, pepper sauce is an essential partner for puff-puff, grilled meat , fish and eggs or splendid with any food. There is just something about pepper sauce that takes a dish from bland, boring to flavorful and enjoyable. As you might have guessed pepper sauce is sparkingly hot because of the refreshing taste of the hot pepper used in the blend.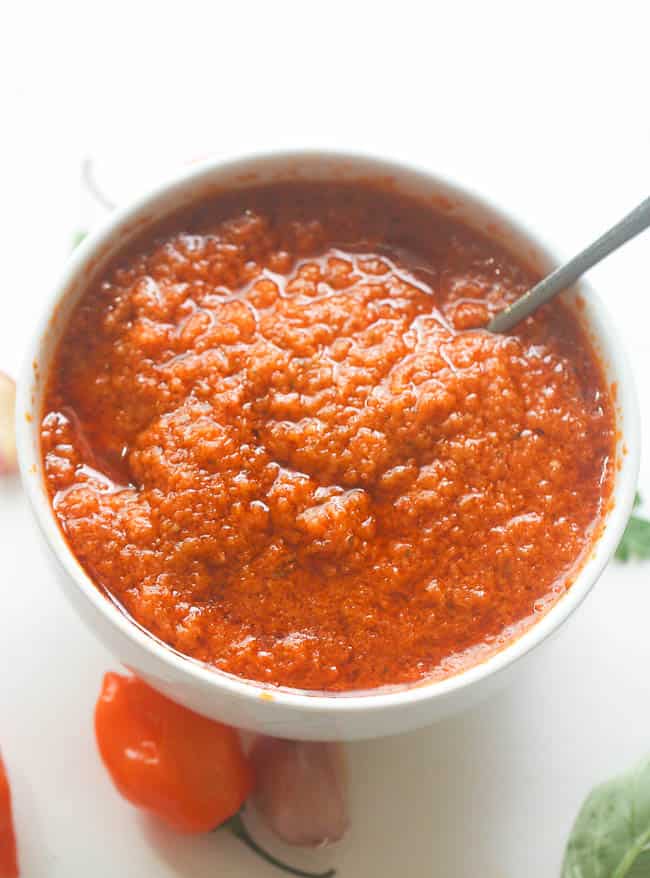 Although the ingredients varies with the cook one thing is constant, - Hot pepper .There are so many kinds of pepper you can use in this sauce; habenera, scotch bonnet, chili I do prefer scotch bonnet -if available, however , in my neck of the woods, habenera is a good replacement. one huge  difference between hot sauce and pepper sauce ( African style).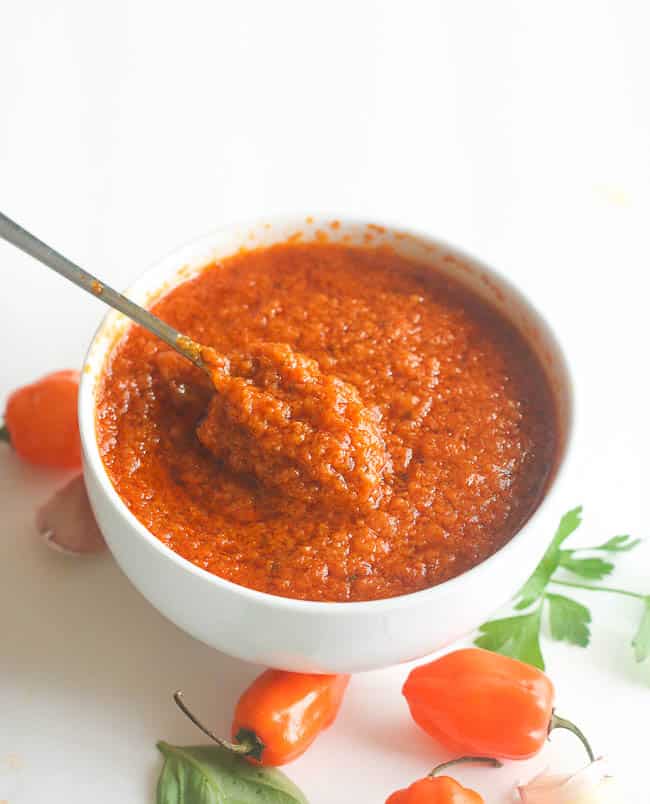 Most  authentic West African pepper sauce , I have had the pleasure of trying,  contain very negligeable  amount of vinegar- if any at all.  The basic ingredients  usually consists of  pepper, salt, vegetable oil and or maggi , ranging from  mild to ferocious with a thick structure . I am a wimp...so am in between .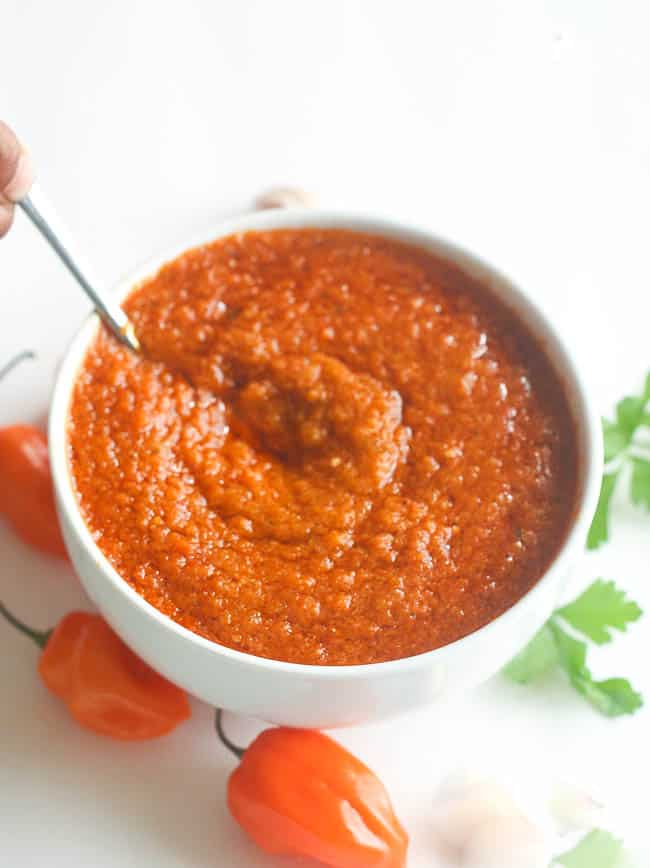 In this sauce, I added extra  tomatoes, onions, garlic, basil and parsley, to create a  versatile sauce that can be used as a condiment, dip, or appetizer component. Adjust the tomatoes to suit your taste buds and spice tolerance or just omit them .
African Pepper Sauce
Ingredients
10 peppers(Habenero, scotch bonnet pepper)
1 medium onion
4 garlic cloves
2 tablespoon bouillon powder or Maggi
2 basil leaves
2 tablespoon parsley
1-3 roma tomatoes ( adjust to for spiciness)
½ -1 cup vegetable oil
salt
Instructions
Coarsely chop the tomatoes, onions , and discard stems of the pepper. Then through the tomatoes, onions, garlic, pepper, parsley basil, Maggie in the food processor along with as much oil as desired.
Pour the pepper mixture into a small sauce pan bring to a boil and slowly simmer for about 15 minutes. Stirring frequently to prevent burns. Adjust for salt
Let it cool, pour in a mason jar or a container with a lid and store in a fridge for about a week or more. In order for your pepper sauce to last a long time make sure it is fully covered in oil
Notes
Another way to make pepper sauce is to boil the ingredient with a little of water , for about 15 minutes then blend with oil and serve.