Baked Crispy Chicken Thighs- Loaded with flavor and Super easy to make- only 10 mins prep.  You won't believe they are baked ! Dinner couldn't be any easier.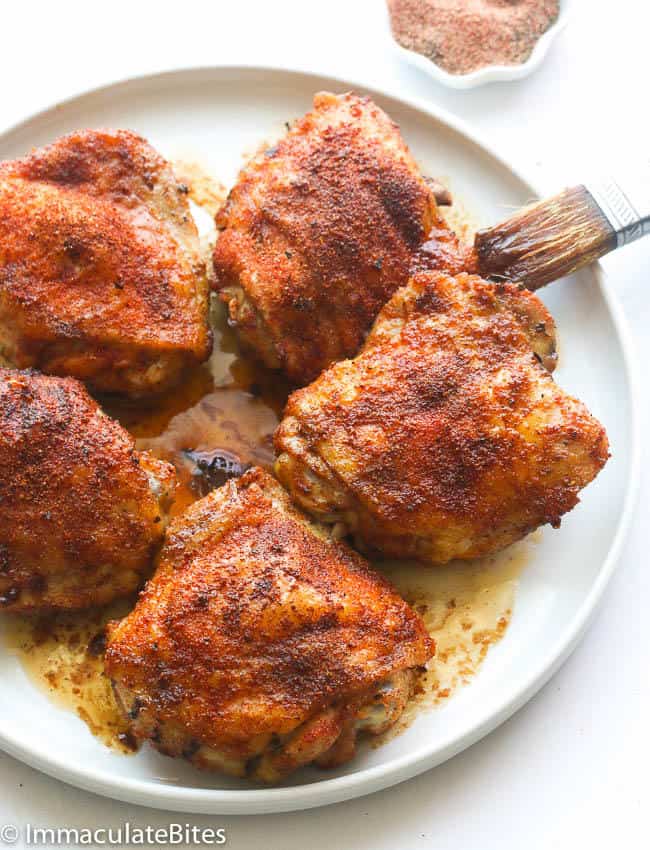 When am shopping at a grocery store, I usually gravitate towards the poultry isle, to check if there is a sale going on, more often than not there is one. For only 5 bucks you can have enough chicken to feed a family of 4 and still have leftovers.
This week, chicken thighs were on sale. So I grabbed a super value pack.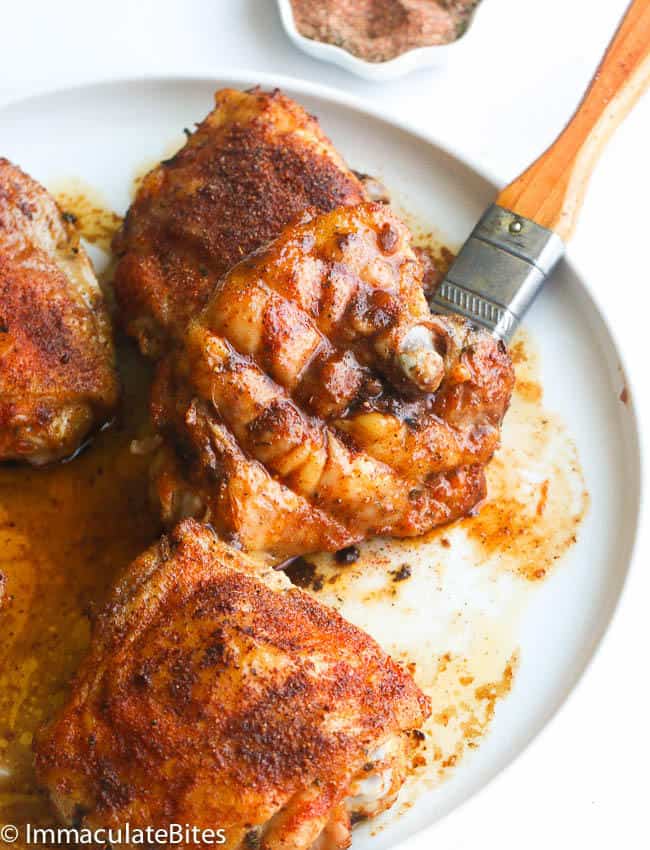 These super crispy creole thighs are super easy to make with creole spice. (am going all crazy with my creole spice mix, just love the flavor combination).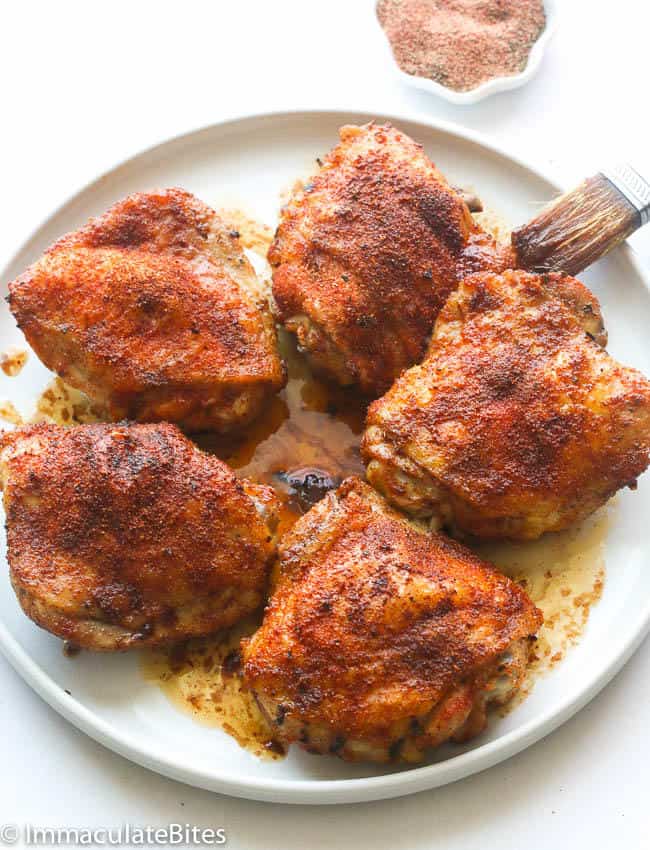 It is one of my favorite ways of using chicken thighs – you can easily get dinner on the table with minimal prep.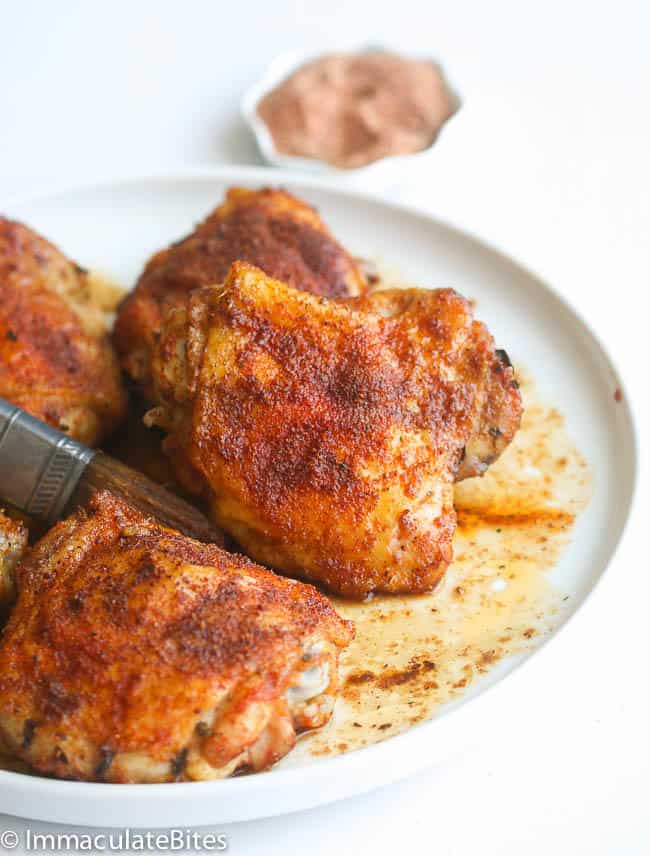 To get a really crispy chicken skin, you have to crank up the temperature. Start with 475 for about 20 minutes then lower it, finish cooking the chicken. Make sure the chicken is dry – use a paper towel to wipe it.
Baked Crispy Chicken Thighs
Ingredients
21/2 - 3 pound chicken thighs(about 5-6)
2 teaspoon creole or cajun spice
2 teaspoon onion powder
½ teaspoon dried thyme or oregano
1 teaspoon garlic powder
1 teaspoon smoked paprika
½ teaspoon white pepper
½ teaspoon cayenne pepper
½ teaspoon bouillon powder (you may replace with salt)
Instructions
Wash chicken thighs, wipe with a paper towel. Combine spices and mix well.
Sprinkle both sides with generous amount of the spice blend place them on a cookie sheet in a single layer, you can let them sit in the fridge overnight. Do not cover them; let the air-dry them or proceed with baking.
When ready to bake, preheat oven to 475°.
Bake chicken thighs in the preheated oven starting at 475 degrees for the first 20 minutes then drop to 400 degrees. Bake until skin is crispy, thighs are no longer pink at the bone, and the juices run clear, about 30 minutes. An instant-read thermometer inserted near the bone should read 165 degrees F (74 degrees C).