Chin Chin – West African Fried pastry enjoyed throughout the region especially in Nigeria- Crispy Crunchy and Addictive.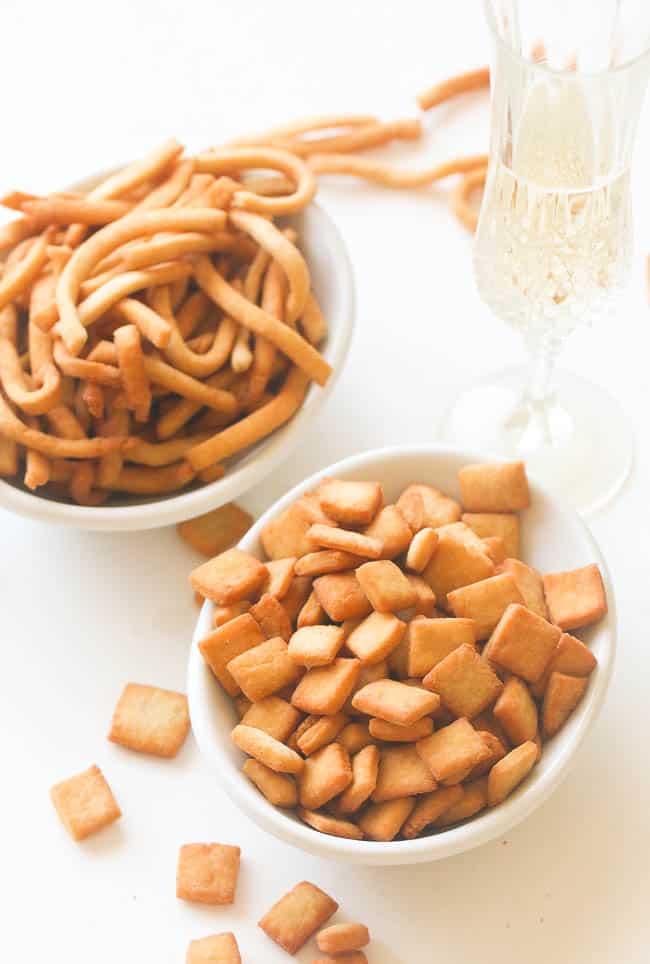 Chin chin is my all time favorite snack -it  tastes so good , yet so bad for you .It is a scrumptious fried pastry made in various ways.  Throughout West Africa and Nigeria Chin Chin originally was prepared for special occasions. It has evolved from a special occasion food to being a snack food, sold on street corners, kiosk and supermarkets.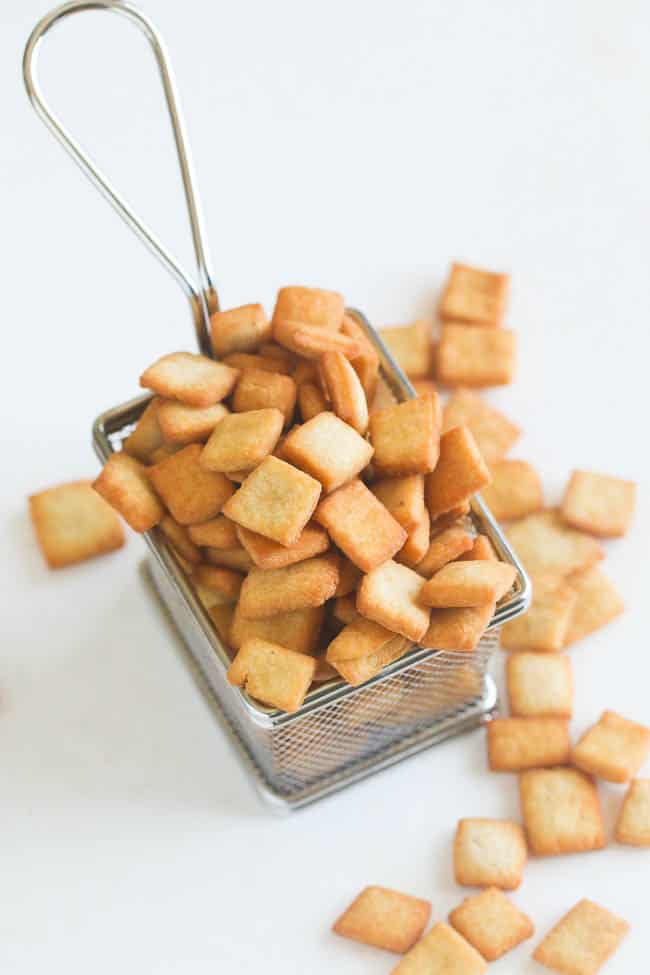 Growing up, it was customary  at most homes in Cameroon,  to make this delicious snack during the Christmas season.  Each home has its own variation: some soft to the point of falling apart, others so hard that after a couple of bites you feel like your teeth would break.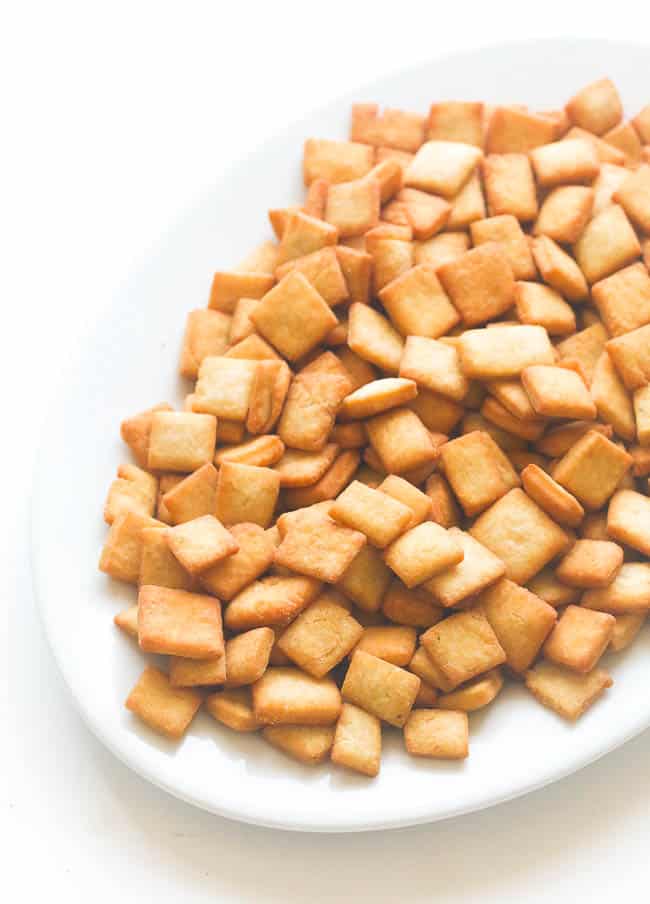 Some shaped like small balls; others   kneaded and cut into small  1 inch squares. The overall experience  of  slowly feasting on chin-chin is immeasurable…..I never got  tired of trying all the different variations of Chin-Chin.
Even at this ripe old age I still love it ,  the only issue is,  "once I pop I cannot stop". On one occasion I had to hide it in the trunk of my car. Well, that was a little extreme, but I had to. It is so addictive!!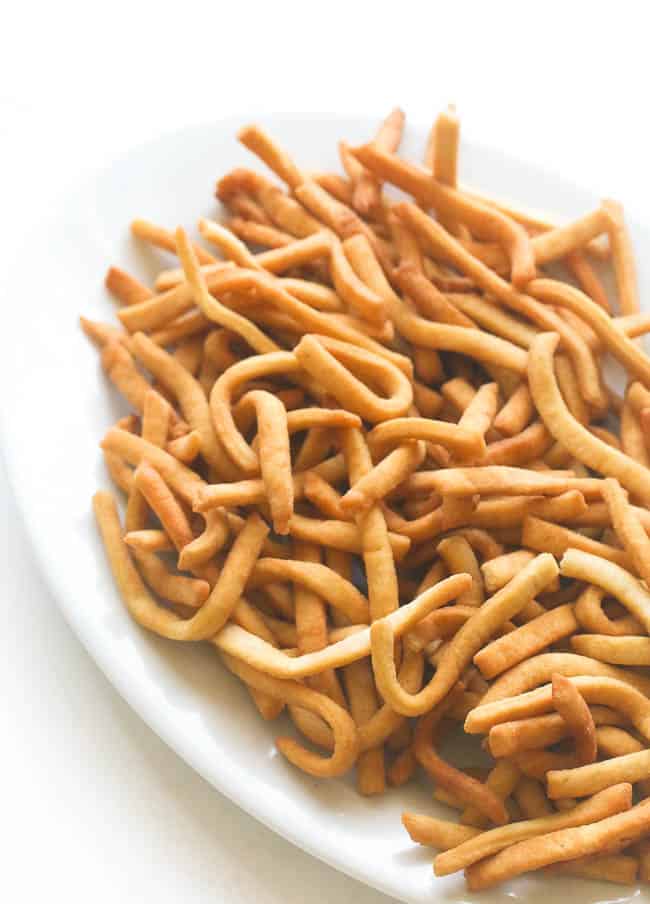 The ingredients for this recipe are: butter, sugar, eggs and flour and some sort of seasoning. Although the thought of making chin- chin dough can be a little intimidating, this recipe is surprisingly simple and straightforward.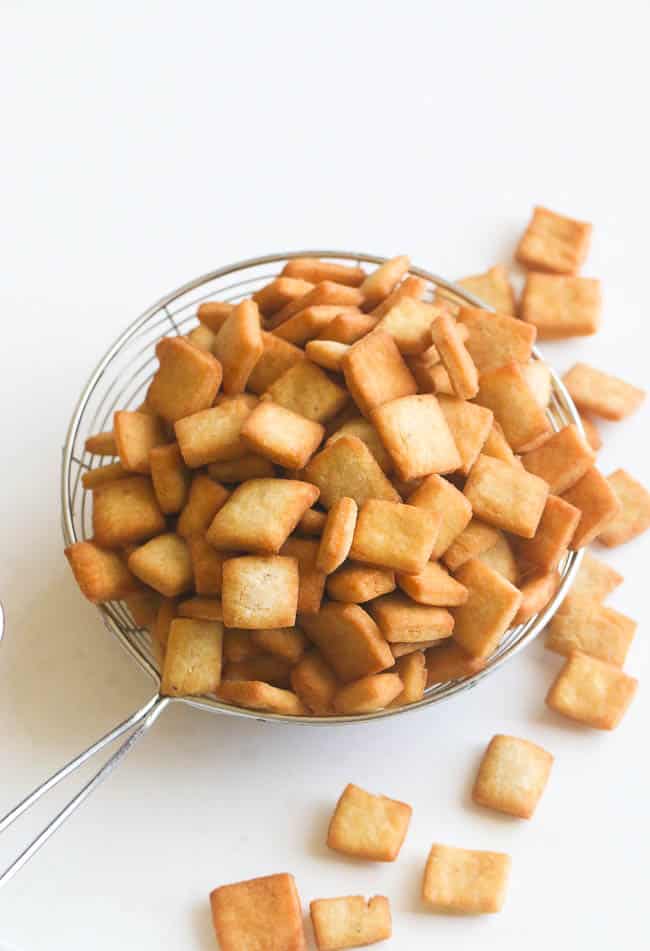 You can shape this however you like. They take no longer to make than any other cookie, and the most time consuming part is probably the frying.
Enjoy!!!
NOTES
If you like your chin soft then add more butter – 1 or 2 Tablespoons more . Be careful not to use too much butter . If not your chin chin is going to crumble.
A pasta machine helps in rolling out the dough and shaping it. check it out here 
CHIN-CHIN
Ingredients
3½ cups (440 grams) all-Purpose flour
¾ cup sugar
1 ⁄ 2 teaspoon salt
1 ⁄ 4 teaspoon baking powder
1-teaspoon grated nutmeg
1 teaspoon grated lime zest
¼ cup(4 tablespoons) margarine/butter
1 large egg
¾ cup milk
oil, for frying
Instructions
Using a mixer or by hand mix the dry ingredients; flour, baking powder, salt, sugar, nutmeg and lime zest
Add the butter to the flour and mix well until the butter is well incorporated with the flour.
Add milk and egg into the mixture. Keep mixing until you have formed a sticky dough ball
Dump the dough ball onto a floured surface and knead, incorporating more flour into the dough as needed, until the dough is smooth, elastic, and even in color and no longer sticky. Chin-chin can be cut into many shapes and sizes
Divide dough in half .On a floured board roll each half about ⅙ inches thick. Just like linguine or fettuccine. You can make it easy by using a pasta machine if you have one available. Make shapes as desired.
Add oil (about 3 inches deep) to a heated skillet/sauce pan or my all time favorite Dutch oven that is over medium heat and bring it to 375 degrees .
Fry in hot oil until golden .Remove from oil, drain, and serve. You can store this in an air tight container for up to a month.
Notes
For this recipe , I used a standard measuring cup( leveled ).
I also used standard measuring spoons