Cucumber  smoked salmon cream cheese  appetizer flavored with ranch dry seasoning mix.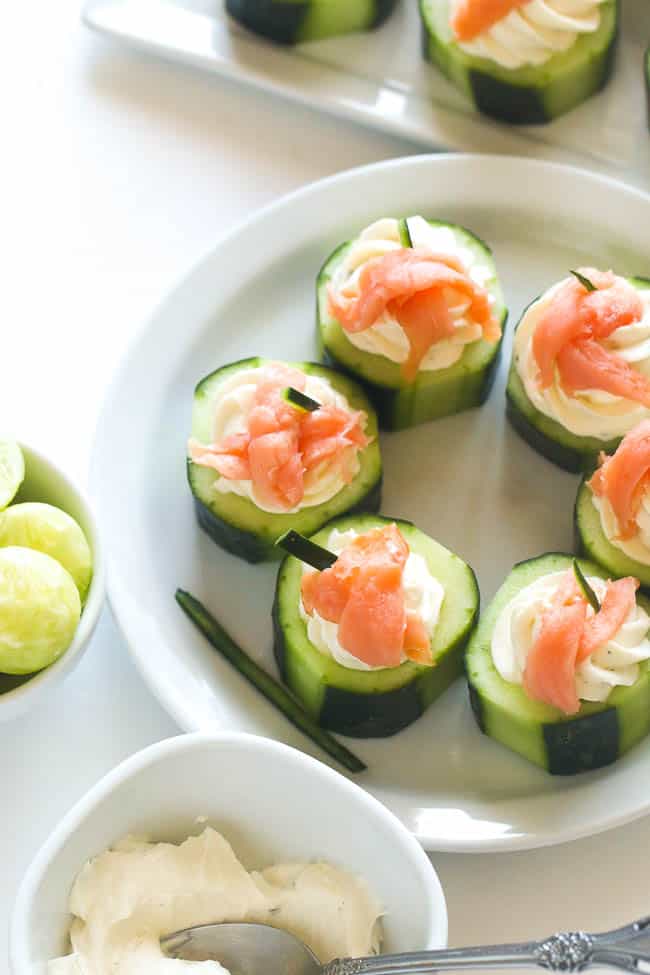 Since it is entertaining seasoning, I am going to start with some easy, yet impressive bite –sized appetizers and am starting with this cucumber salmon cream cheese appetizer. You know why? They are no bake, easy, yet elegant and really tasty.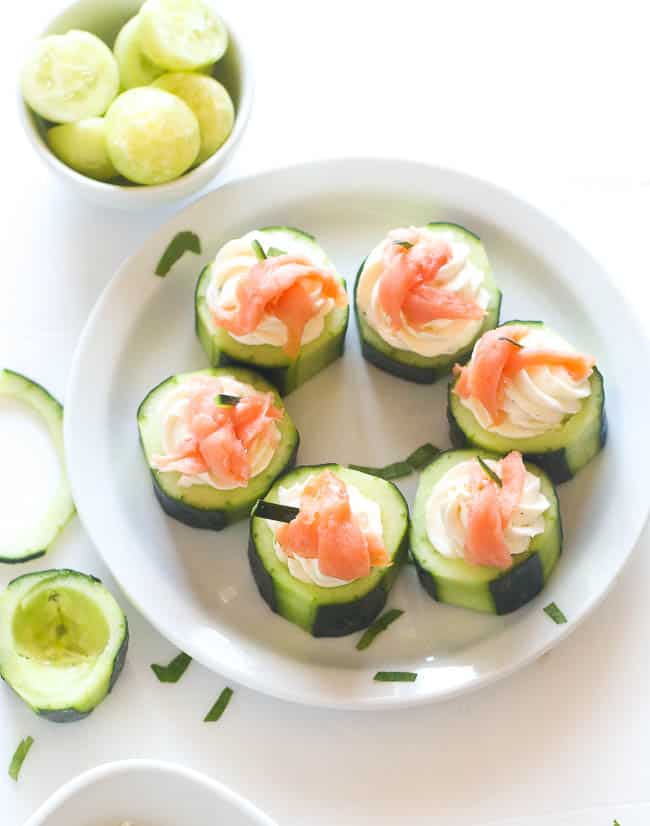 So I had to prepare some tasty delights for a tea party this weekend and this was one on the menu, together with scones, and other scrumptious little bites. This cucumber  cream cheese salmon canapes were a hit -it did not las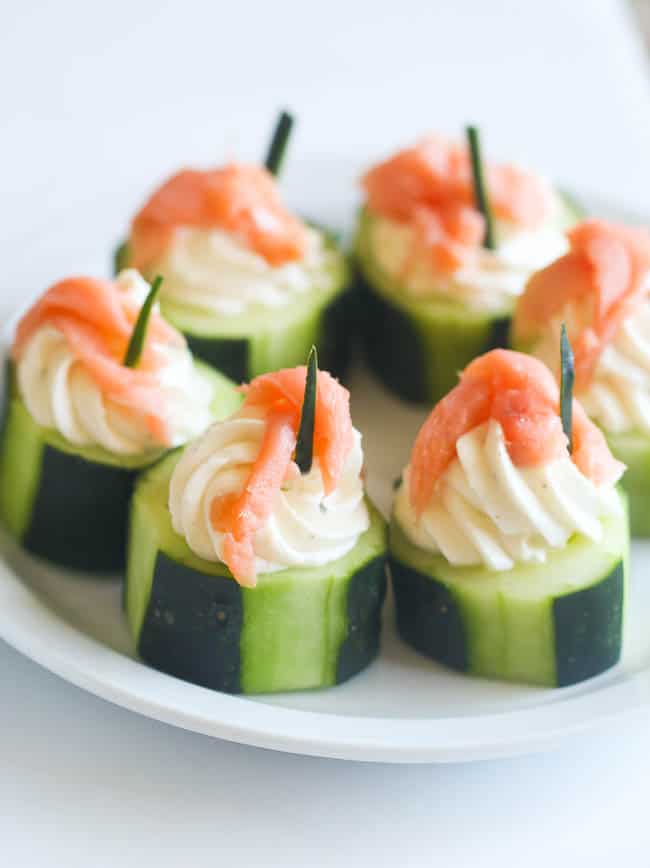 This is one of my favorites; pick me up cucumber canapé made with smoked salmon or roasted bell pepper for vegetarian option. Either option tastes really good. What makes it so delicious is the creamy filling.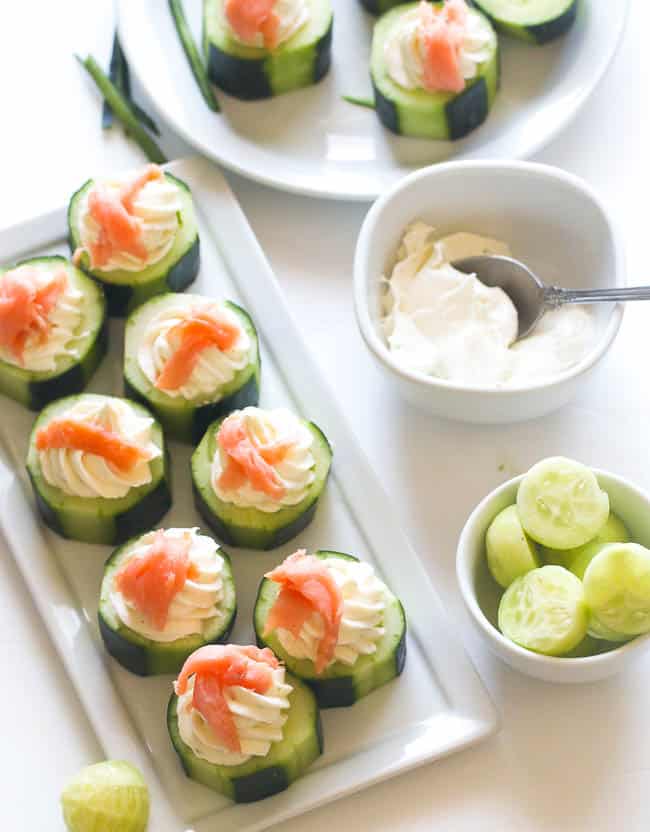 The creamy filling can be made days in advance – if you plan on make a bunch of thee, you can do the, peeling, cutting the day before – I prefer this option because it actually dries out the cucumber making it sturdy enough to hold the filling.
However, you do not have to do if serving it for a just a few – it disappears easily.
I lightened up this cucumber by using low fat cream cheese, mayonnaise and low fat sour cream
Enjoy!
Smok
Ingredients
2 cucumbers washed
8-oUnce low fat whipped cream cheese
½ cup low fat mayonnaise
½ cup low fat sour cream
1 tablespoon or more dry ranch mix dressing
4 ounces smoked salmon/lox or roasted bell pepper
Chives, for garnish
Instructions
Cut off the ends of your cucumber. Then using a potato peeler make your cucumber look beautiful by creating stripes down the sides of the cucumbers. Cut cucumber into about 1inch rounds
Scoop out the seeds and flesh from each cucumber slice- careful not to scoop a lot of the flesh.
Place cucumber side down on paper towel to soak up excess water.
Mix cream cheese, sour cream , mayonnaise and ranch seasonings. Place in the fridge
When ready place or pipe cream cheese filling into the cucumber.
Slice lox and place around cucumber or place on top of cheese filling.
Decorate with chives