Homemade Bailey's Irish Cream Liquor? Anyone?  Copy cat version  easily customizable to suit your tastebuds with mint or spices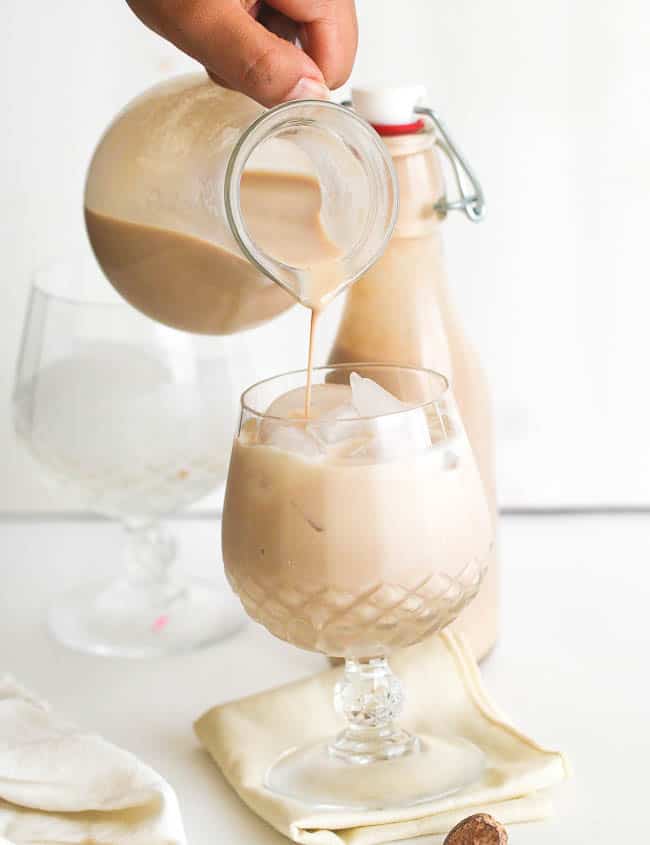 Yes, please.
Whether you are hosting thanksgiving, Christmas, New Year's Eve celebration or just plain entertaining for the holidays. Keeping your spirits high is key.
Now, you don't have anything to worry about , how could you? when you have this creamy liquor on hand. It is Simple, Sweet and Sensational and you can make it at home.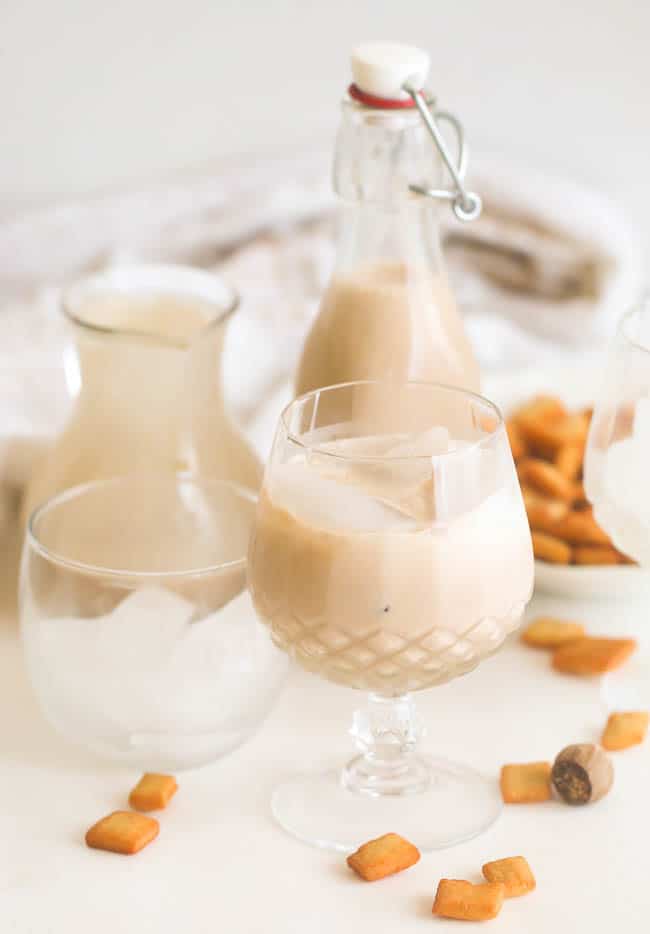 Everyone that has tasted this homemade version, prefer it to  store-bought Baileys Irish Cream.
AND you can customize it to suit YOU!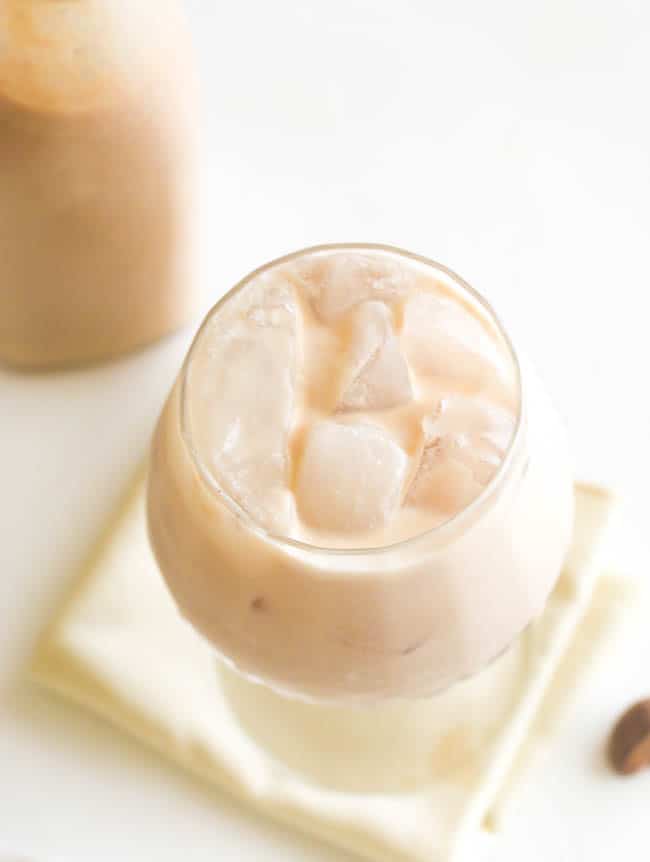 Spice it up with nutmeg, cinnamon and/or all spice . Or Jazz it up with mint . You decide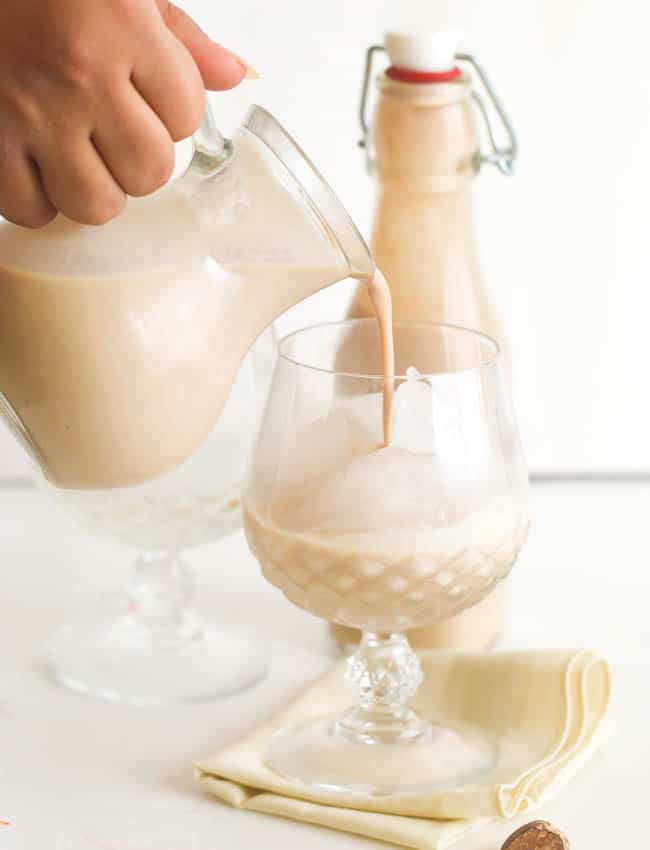 So I am going to keep it short and sweet, before I start rambling. I couldn't help but  drink a little bit too much– What can I say? It is a time of Celebration .
There are a couple of things to keep in mind when making this drink.
I have tried Jameson liquor but do prefer rum whisky . It's my favorite and love rum flavor .  For an authentic Irish Cream  flavor you might want to use any Irish liquor like Jameson Whiskey.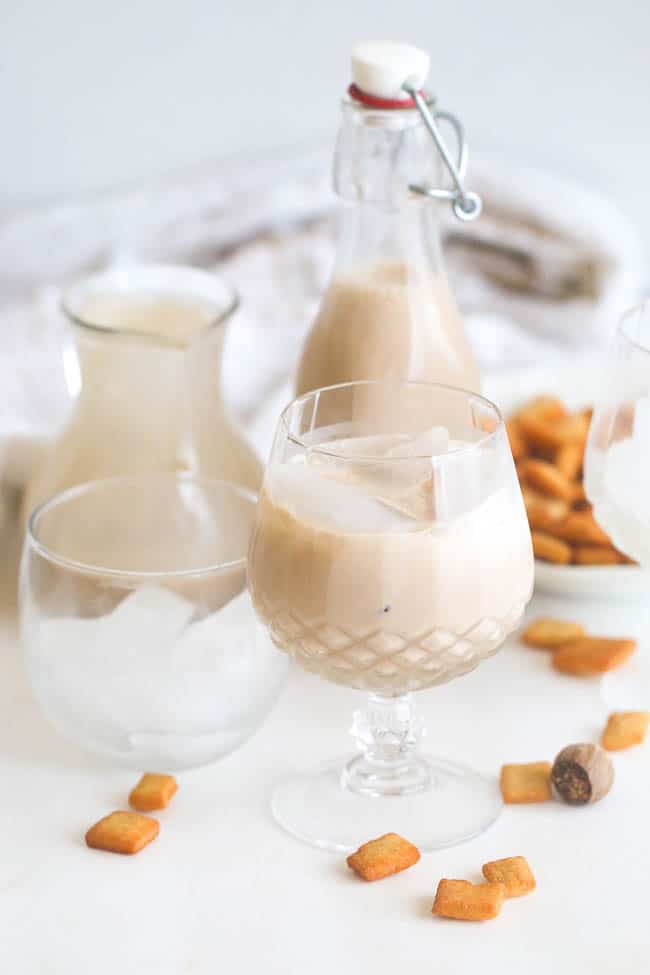 I have adapted the flavor to suit my taste buds. By all means do the same.
Happy Holidays!!!!!
Adapted from all recipes 

Homemade Irish Cream(Mint)
Ingredients

1 cup heavy cream

1 (14 ounce) can sweetened condensed milk

3/4 cup Irish whiskey or rum

1 teaspoon instant coffee granules

2 tablespoons chocolate syrup

1 teaspoon vanilla extract
½ teaspoon almond extract
Optional ingredients
1 teaspoon mint extract
1 teaspoons (1/2 teaspoon cinnamon, ¼ tespoon nutmeg, ¼ teaspoon allspice - adjust spices to taste)
Instructions
Combine all ingredients in a blender and blend on high speed for about a minute.
Serve on ice or bottle in a sealed container and then refrigerate. It will keep for up to 2 months