Hot pot potatoes aka stewed potatoes – Potatoes simmered in a tomato, onion and vegetables sauce – flavored with garlic .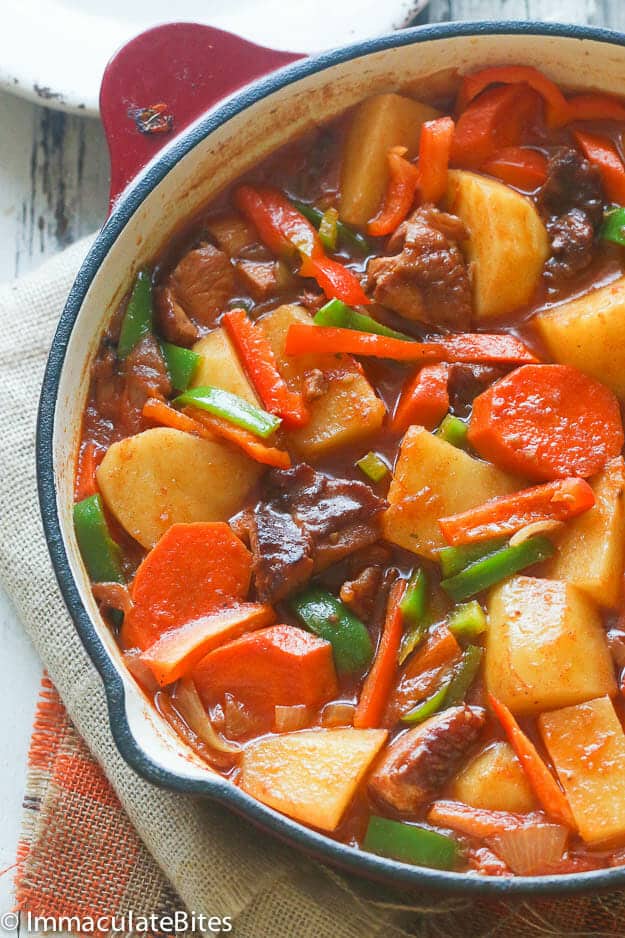 This stewed potato is a  wonderfully one-pot dish that is sure to be a hit with the entire family. I can never make enough to feed the family. The upside is that it is ready in less than no time.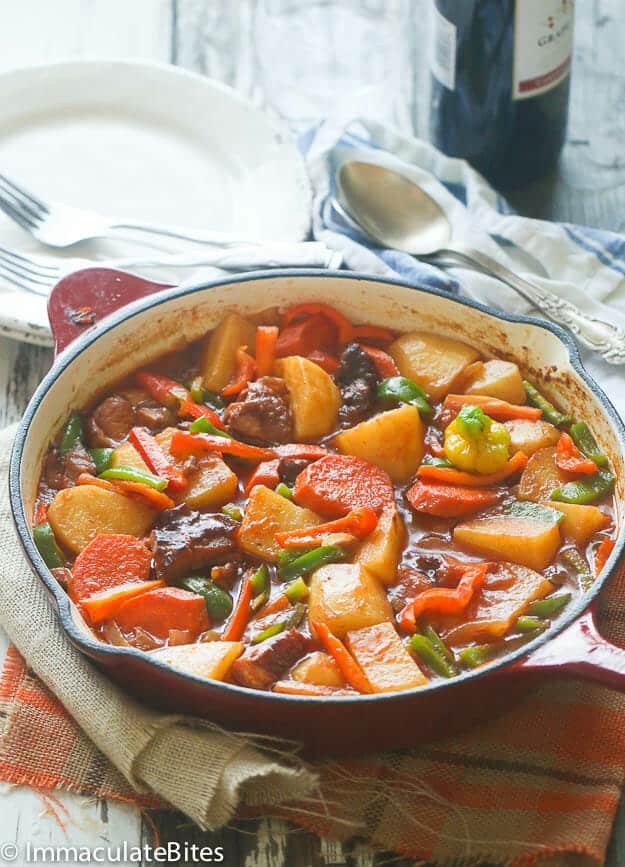 When I was growing up this dish used to be a staple at out table. It was always a hit with the family.
The only thing I really did not enjoy was peeling the potatoes – I was the lucky one, who did all the peeling. I had to peel about 40-50 tiny potatoes- (how you like that…).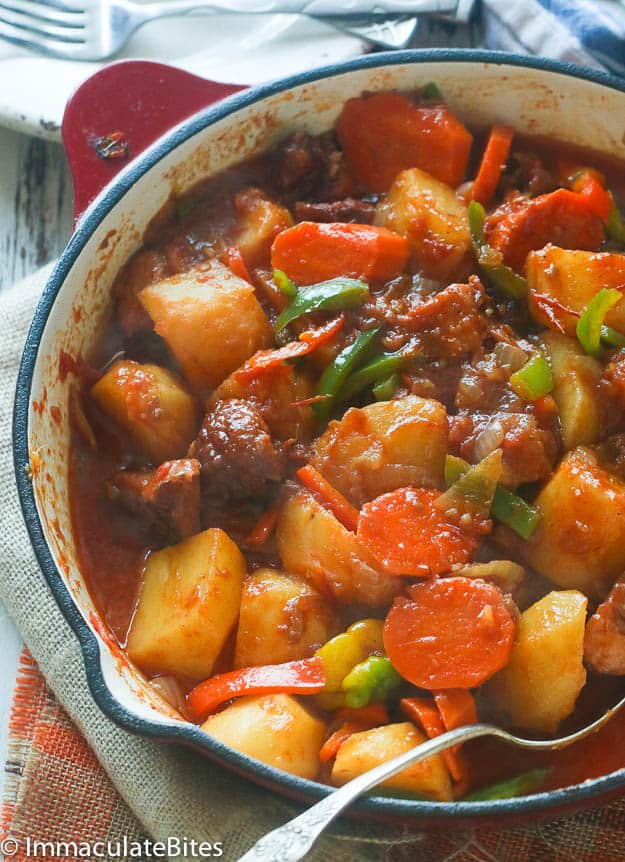 In this recipe, Potatoes is stewed in tomatoes, onions, flavored with garlic, smoked paprika, and white pepper. It is one of  those dish that is simple yet quite tasty.
Some people include crayfish(dried shrimps)  however; in this recipe I ditched the crayfish and included smoked turkey. You just can't beat the bold, smoky flavor of the turkey. It totally intensifies these stewed potatoes plus, it is readily available in supermarkets. Crayfish on the other hand is not always available.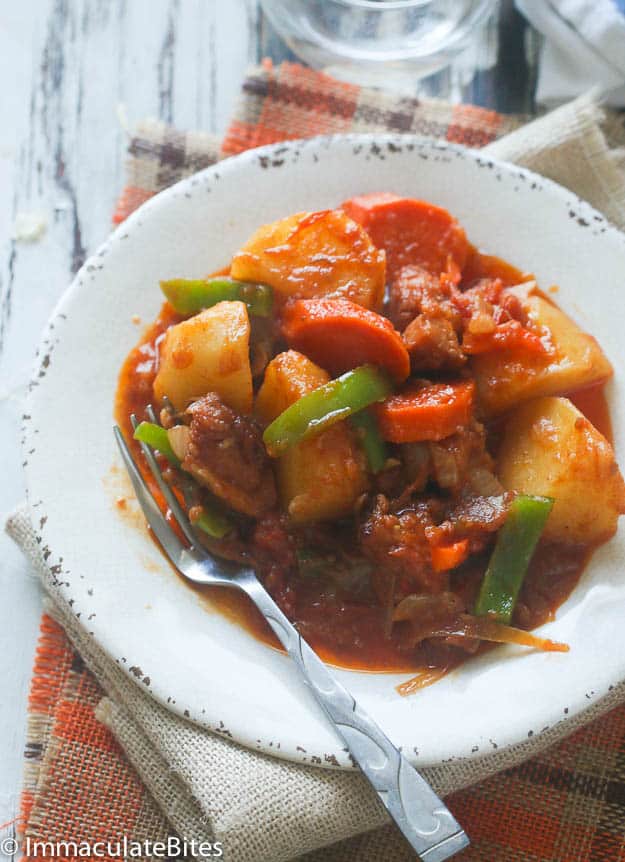 You may use any potatoes that you have available( red , white, large , small) it all works ! Here, I used 4 large russet potatoes.
Enjoy.

Hot Potatoes(African Stewed Potatoes)
Ingredients
2- 2½ pounds russet potatoes
½ cup canola oil
1.5 pound smoked turkey
1 medium onion
4 tomatoes chopped
1 teaspoons granulated garlic
1 teaspoon smoked paprika
1-teaspoon white pepper
1 scotch bonnet pepper (optional)
1 teaspoon Chicken bouillon (optional)
1 medium bell pepper (green or red) chopped
1 cup sliced carrots
Salt to taste
2 cups water or chicken broth
Instructions
Peel potatoes and cut into big chunks. Place in water to prevent discoloration
Heat canola oil in a medium saucepan over medium heat until hot.
Add the smoked turkey sauté with onions in the oil for 3-4 minutes, stirring often and scraping any browned bits off the bottom of the pot.
Add tomatoes, cayenne pepper, paprika, Maggie (bouillon) and cook stirring for about 5-7 minutes
Through in the potatoes, water and let it simmer, for about 5-7 minutes,then add carrots , bell pepper continue cooking until potatoes are tender. You may have to stir occasionally to prevent burns.
Adjust for seasonings and serve