Guaranteed quick and easy Creamy Pasta Recipes that are incredibly delicious and are sure to satisfy all your pasta cravings with their indulging cheesy and creamy pasta sauce. They are made with the simplest pantry staples yet delivers a fancy dinner that is guaranteed to impress everyone at the table.
Special occasions wouldn't be complete without a creamy pasta recipe on the table. Well, at least for us.
Pasta has been part of our family tradition since forever. In fact, in Asian countries, long noodles such as spaghetti and linguine are served to wish the birthday celebrant a long life.
Moreover, pasta has become a popular staple food in different parts of the world because it is easy to prepare and very affordable. And as an added bonus, it is deliciously comforting and undeniably flavorsome as well, especially these Creamy Pasta Recipes oozing with rich, creamy, and cheesy goodness. What's not to love?
Aaah! Truly irresistible!
Without further ado, I give you these 10 Creamy Pasta Recipes. You'll want to get cooking in the kitchen in no time! 😉
White Sauce Pasta
Give in to your pasta cravings and indulge yourself in this creamy and cheesy Chicken Alfredo. Made with a combination of cream cheese, heavy cream, and parmesan for the sauce, and a dash of Italian Seasoning to ramp up the flavor. Certainly, one of the easiest chicken pasta recipes you that can make in 35 minutes! Wow!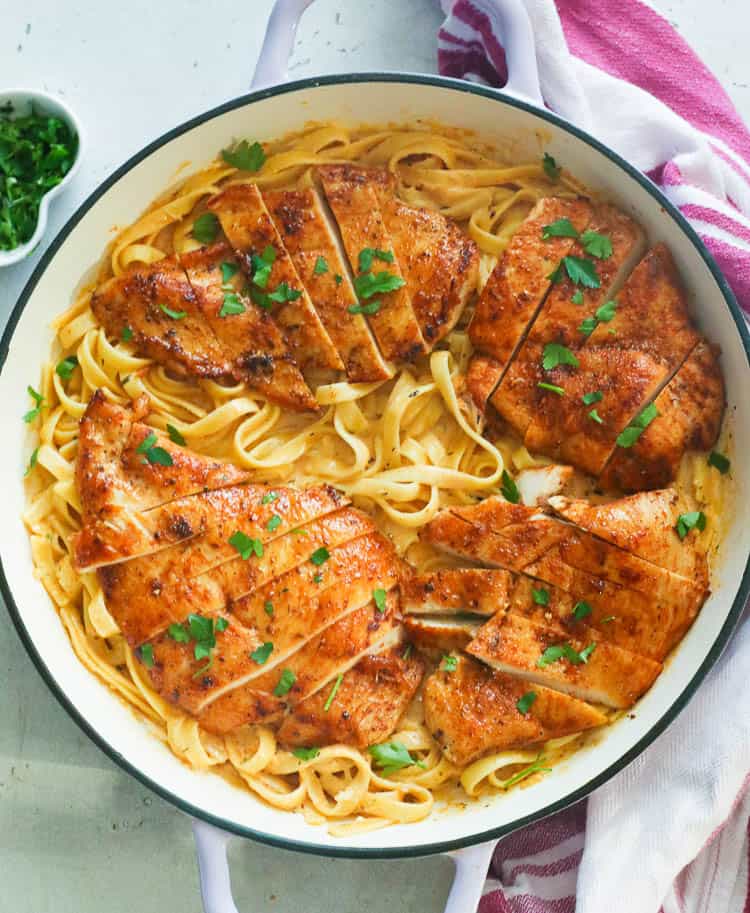 Level up your regular Chicken Alfredo, and try this spicy version, instead. The creamy pasta sauce is prepared the same way; only it uses Creole Seasoning and thyme instead of the Italian Seasoning. Thus, making the sauce extremely savory and packed with fantastic Cajun flavors. Awesome!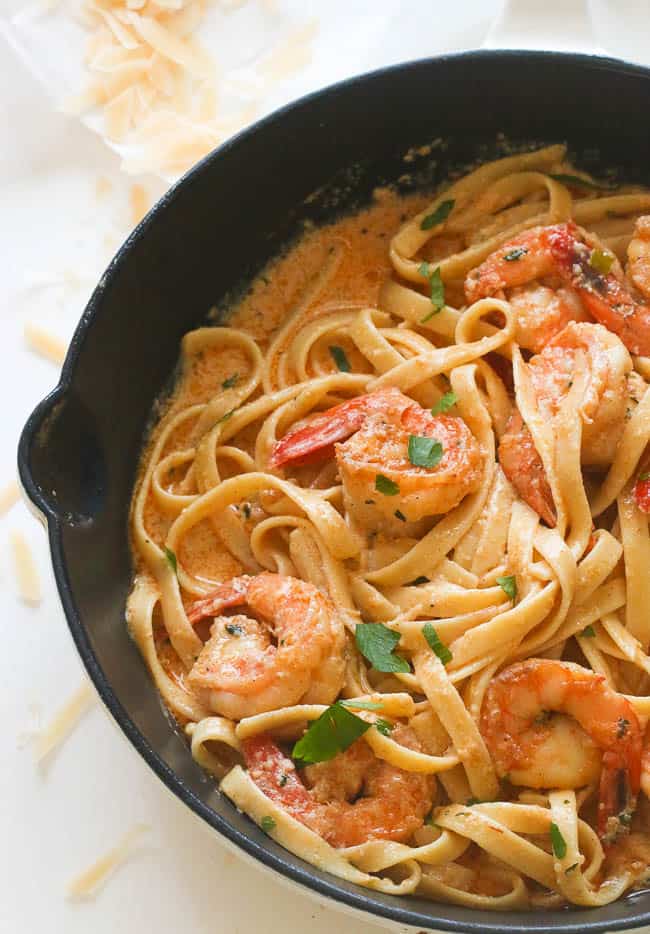 Another white pasta sauce featuring savory flavors from herbs, spices, and Parmigiano-Reggiano, while the shrimp is seasoned with Creole Seasoning to perfectly complement this creamy pasta dish. I bet you'll love this even more served right out the pan! Satisfyingly good, indeed!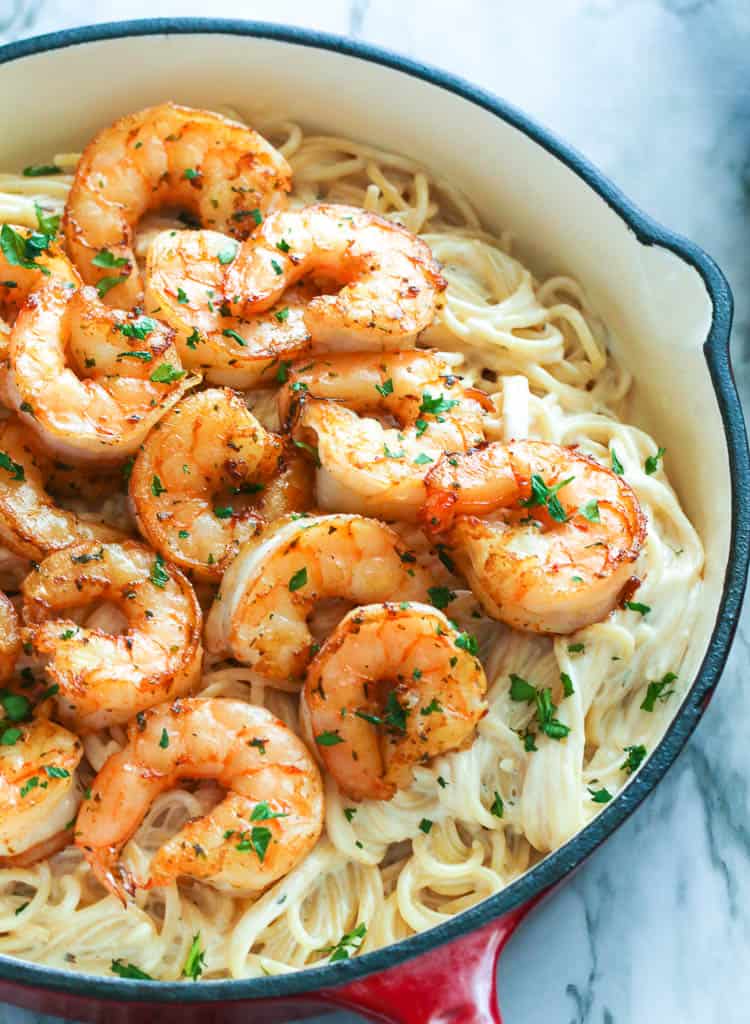 Okay, the secret is out! Cream cheese is the key to the best-tasting creamy pasta sauce. And it works like magic every single time! Load it up with Italian Seasoning to add some herby notes to this classic pasta favorite. Or use Creole Seasoning instead if you want to add a little kick of heat. Either way, both will turn out amazingly delicious! 😉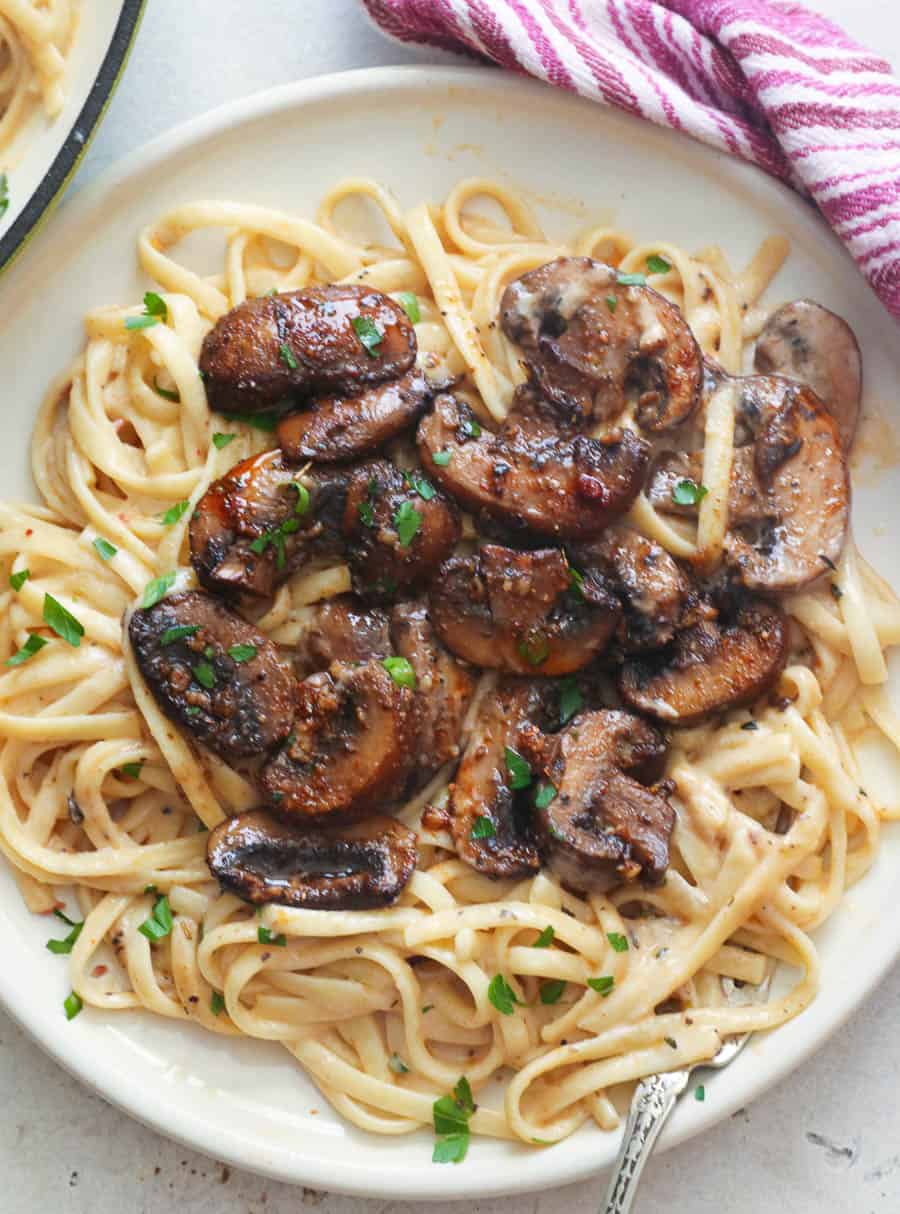 Forget about the meat and enjoy this fancy mushroom pasta starring Cremini mushrooms in luscious white pasta sauce. It's made even better with simple yet flavor-packed creamy sauce infused with Creole Seasoning, Thyme, and chili flakes. Even better, you can make this fantastic dish ready in 35 minutes! Oh yes!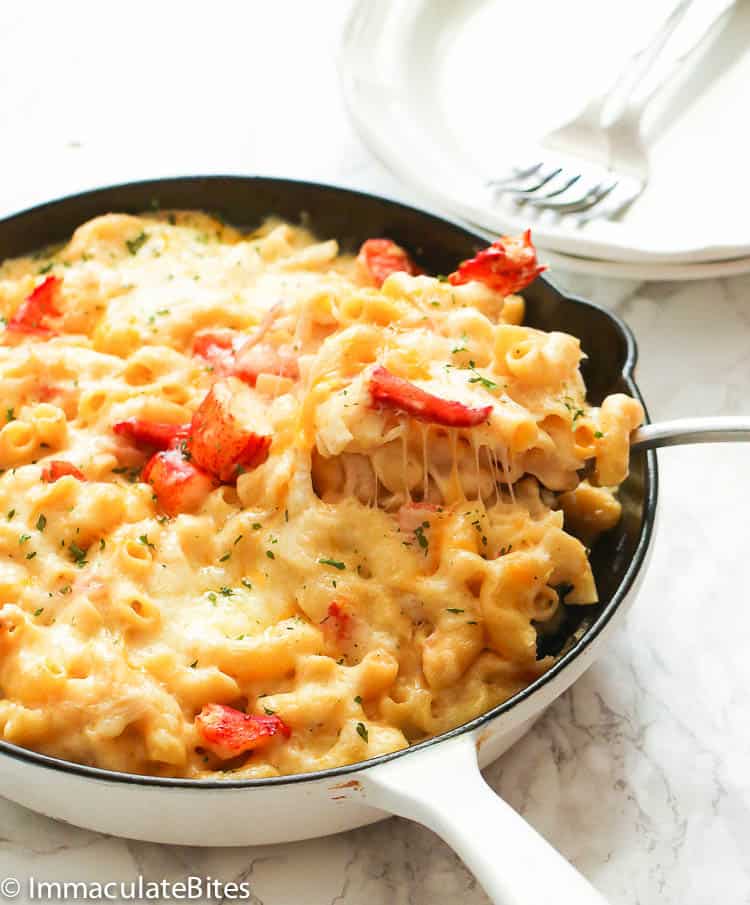 This one is undoubtedly one of my favorite creamy pasta recipes of all time! Apart from its 3-cheese combo goodness, you'll also love the added cayenne pepper and Creole Seasoning to this fancy yet affordable white sauce pasta. In fact, it's so good you might need to double the recipe as this dish flies off the table quickly. 😉
Creamy Pasta Sauce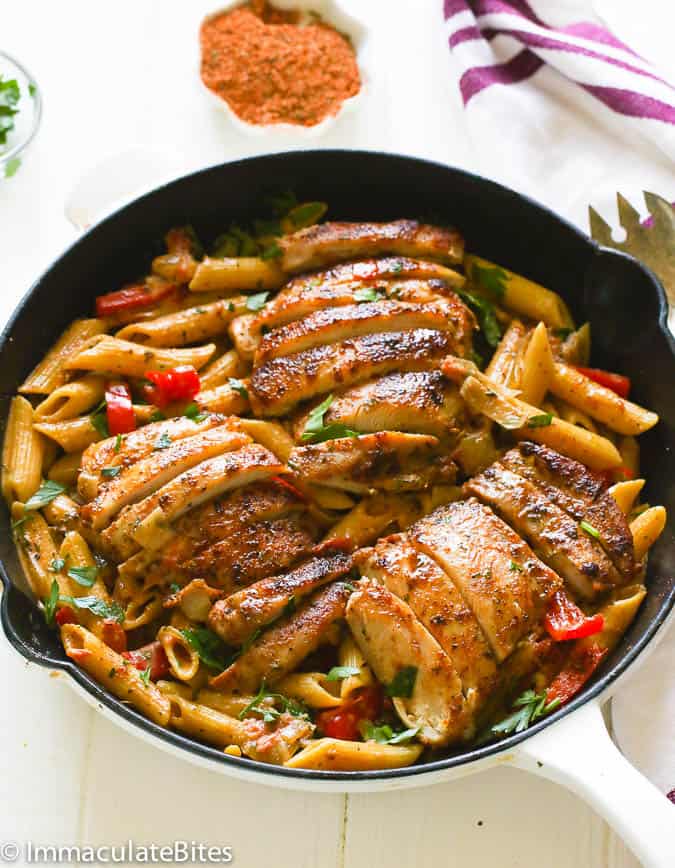 Fall in love with this quick and easy pasta recipe bursting with authentic Cajun flavors brought about by paprika, Creole Seasoning, and thyme added to the creamy tomato-based sauce. Feel free to add a dash of cayenne pepper and pepper flakes to ramp up the flavor. This makes a fantastic dinner perfect for weekend date nights. 😉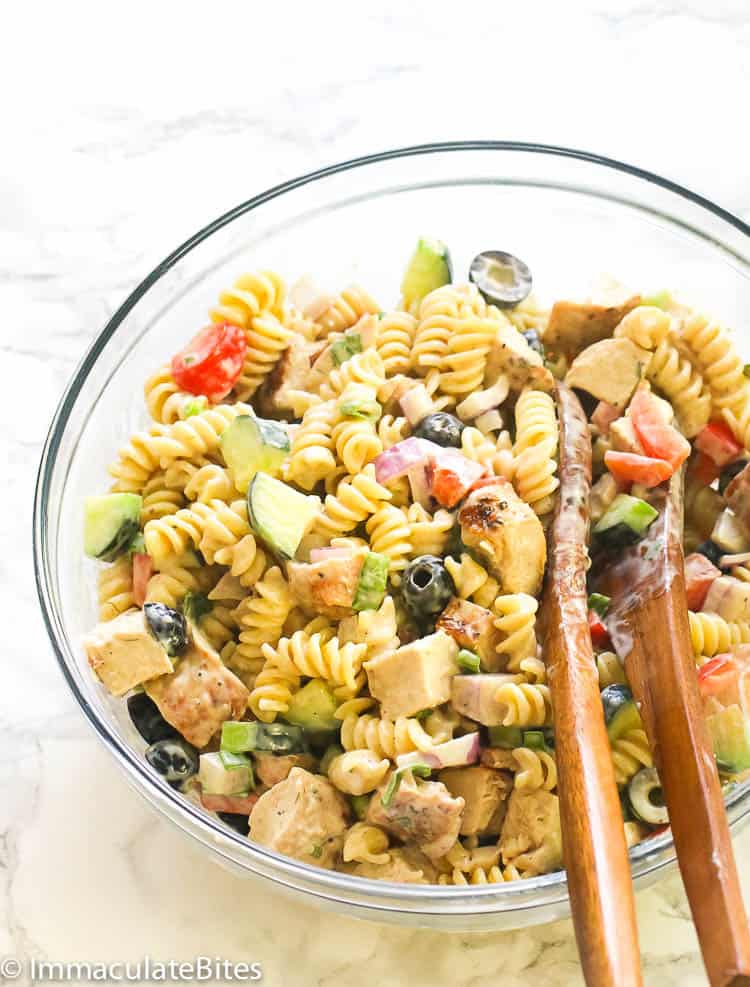 Enjoy this summer delight loaded with fresh produce, such as cucumber, bell peppers, olives, and onions, then tossed in an extremely tasty dressing made with mayonnaise and ranch dressing. It's so easy to make yet offers great flavors, nice texture, and vibrant colors, too. One of the healthy pasta salad recipes you'll gladly make on repeat. 😉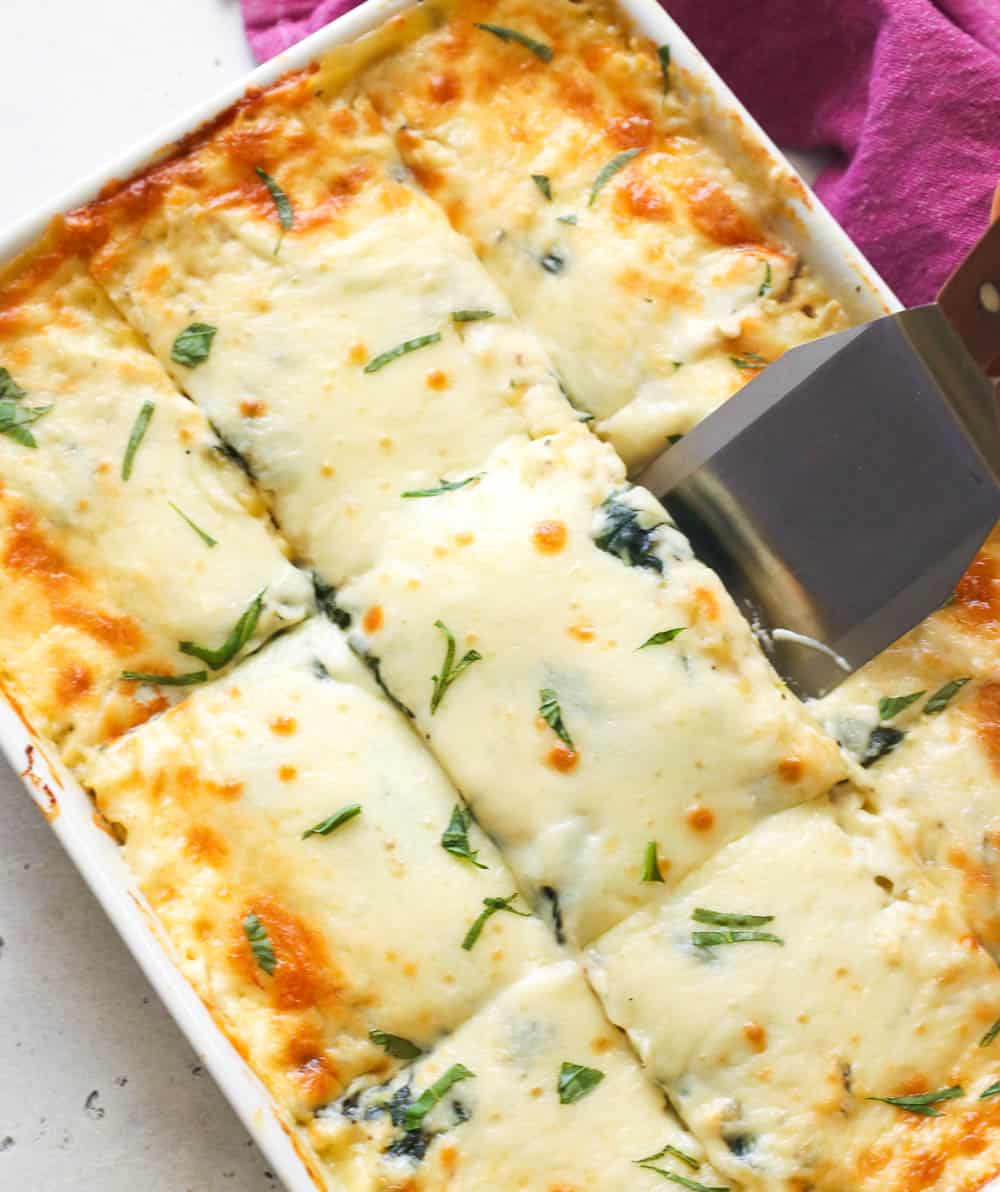 And, of course, how can I forget about this stunning Chicken Lasagna? It's positively one of the best creamy chicken pasta of all time! Everything is perfectly balanced in the gorgeous layers of meaty sauce, cheese sauce, and lasagna noodles. More importantly, the combination of ricotta and parmesan is comforting at its finest! 🤩
10. Creamy Jerk Shrimp Spaghetti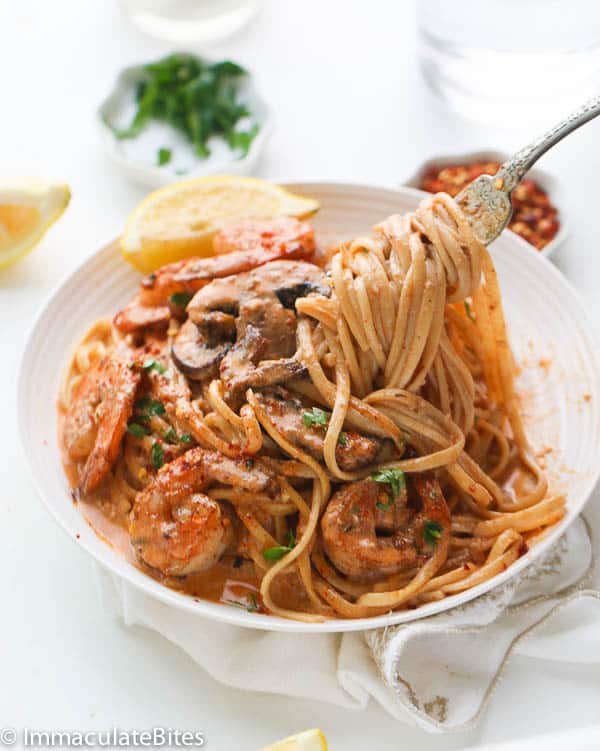 Grace your table with this mouthwatering dish featuring shrimps and mushrooms in Jamaican-flavored creamy pasta sauce with a kiss of lemon. It's made even more delectable and flavorful with the addition of Jamaican-Style Seasoning, thyme, and paprika. Such a festive comfort food delight that is perfect for a quick date night. ❤