12 Delicious Strawberry Recipes – These amazing strawberry recipes feature fancy desserts and refreshing drinks to add to your holiday menu. These beautiful dishes are brimming with pure elegance to adorn your holiday feast. Quick, easy, and oh so delicious strawberry recipes are also perfect for your daily dose of happiness.
One thing is for sure; strawberry dessert recipes are always guaranteed to be legen – wait for it – dary! Aah! Finally, I get to use Barney Stinson's famous catchphrase most accurately. Haha! 😅
Strawberries may be a simple addition, yet they effortlessly turn every strawberry recipe into a fancy festive occasion. Not only because of their luscious appearance but also because of their sweet, juicy, and fruity taste. Just like these 12 Delicious Strawberry Dessert Recipes that are sure to make you fall in love even more with strawberries. ❤
Take, for example, the classic New York Cheesecake that is already scrumptious on its own, then making it more enticing and delightful with a succulent strawberry compote on top. Or when you add strawberry chunks to our classic banana bread recipe. Aah! So heavenly, indeed!
So, here I've compiled 12 Delicious Strawbery Dessert Recipes that are guaranteed to fill your holiday with cheerful and joyous bliss. Woohoo! 🤩
Baked Strawberry Recipes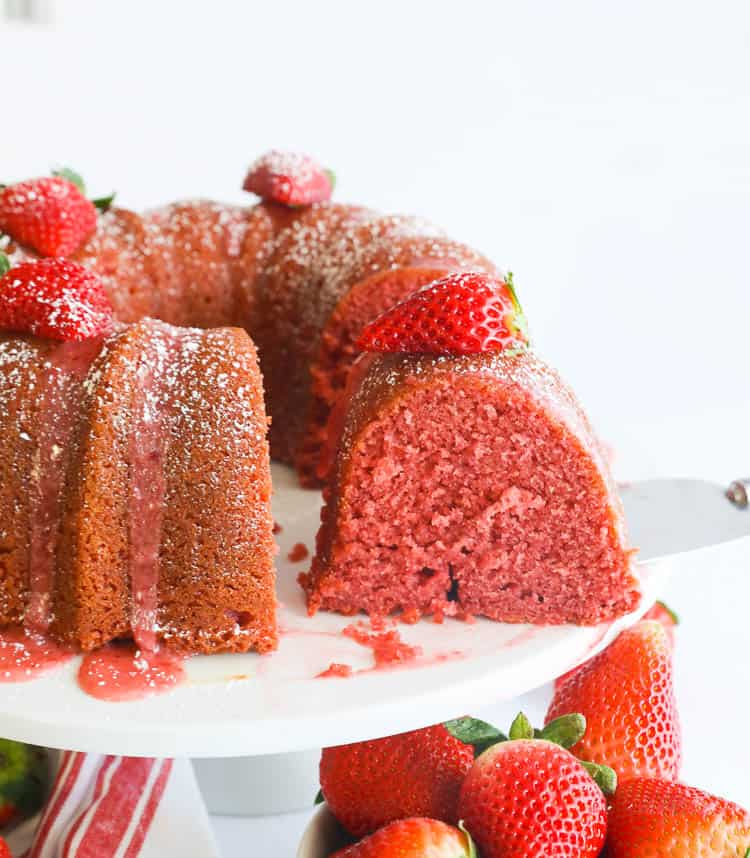 Aah! Such a heavenly delight! Truly, one of the best strawberry dessert recipes, indeed! No dessert is fancier than a strawberry-flavored pound cake made with fresh strawberries, especially when it's so soft, rich, and dense with sweet strawberry glaze on top to add to its perfection.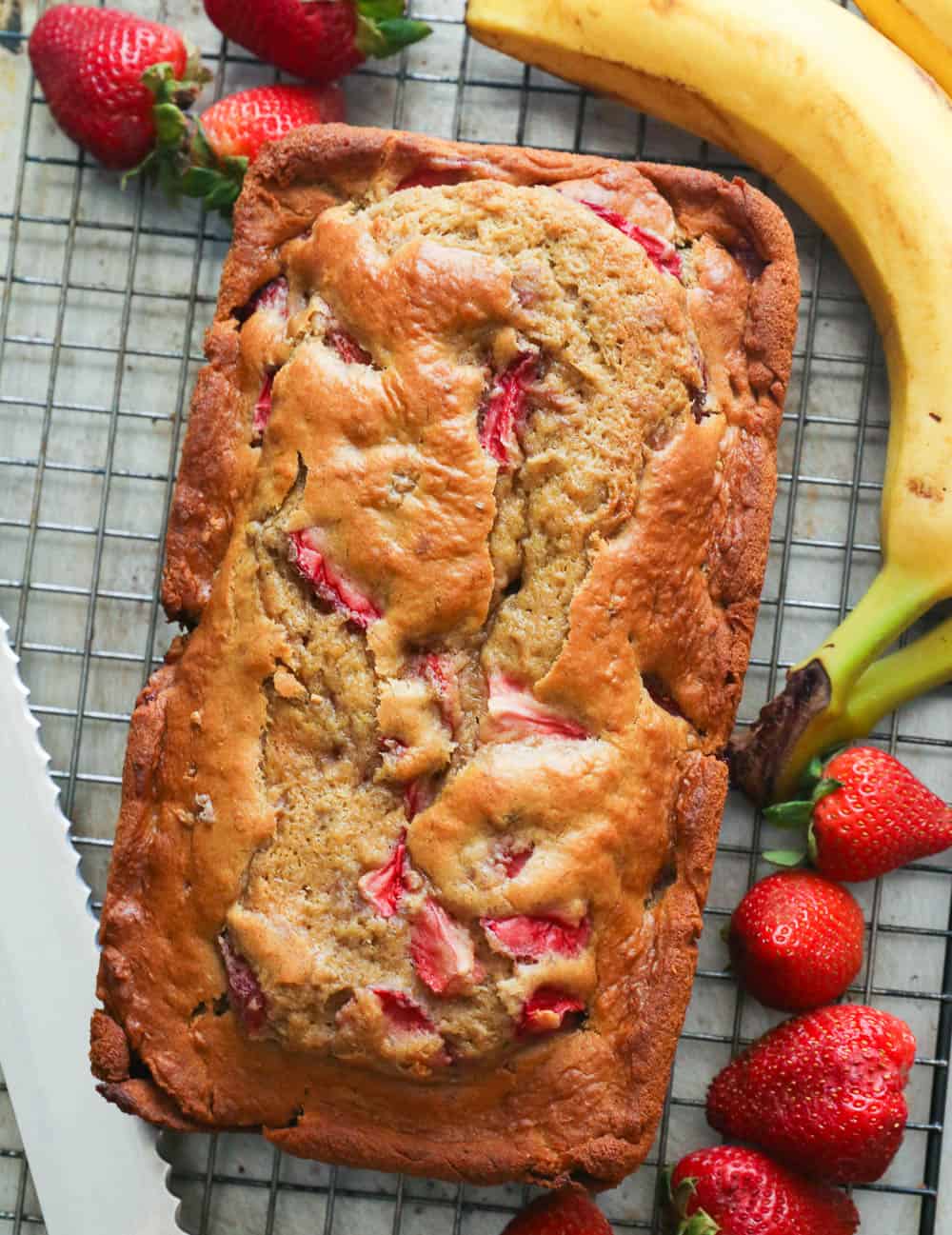 How about a bright and vibrant strawberry flavor accented in dense and moist banana bread? Oh yes! The beautiful ensemble of banana and strawberries is sure to send this strawberry banana bread recipe to a higher level of deliciousness. Not only perfect as a dessert, but it makes a wonderful breakfast and snack as well.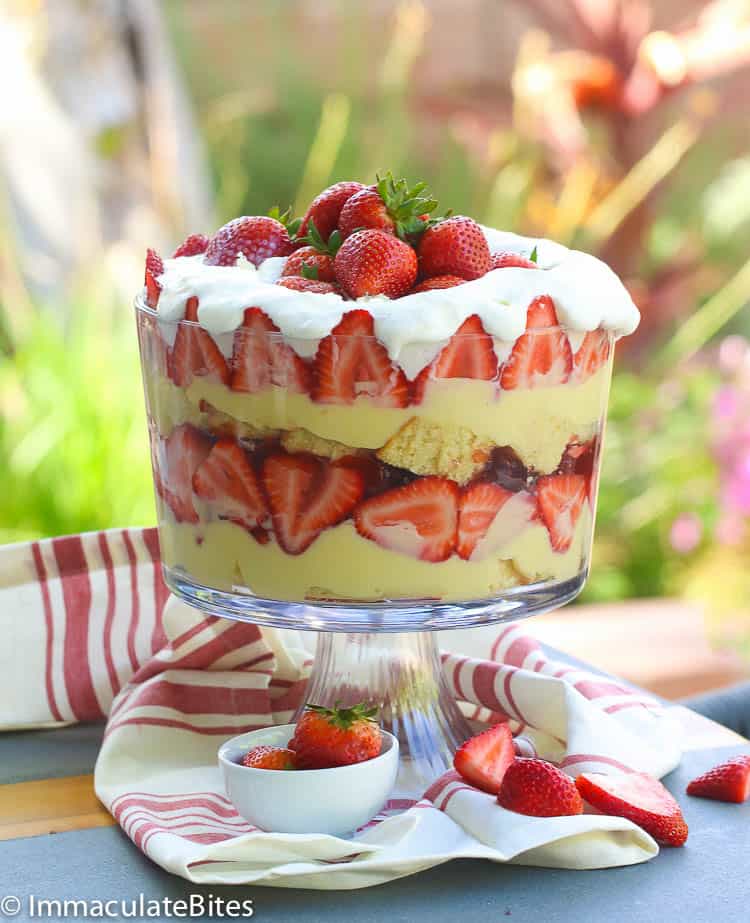 See that gorgeous layers of fresh strawberries, whipped cream, vanilla cake, and custard? If that doesn't scream comfort food to you, then I don't know what will. So easy to make with no baking required (if you don't count the cake) yet makes an elegant strawberry dessert recipe perfect for any occasion. 😉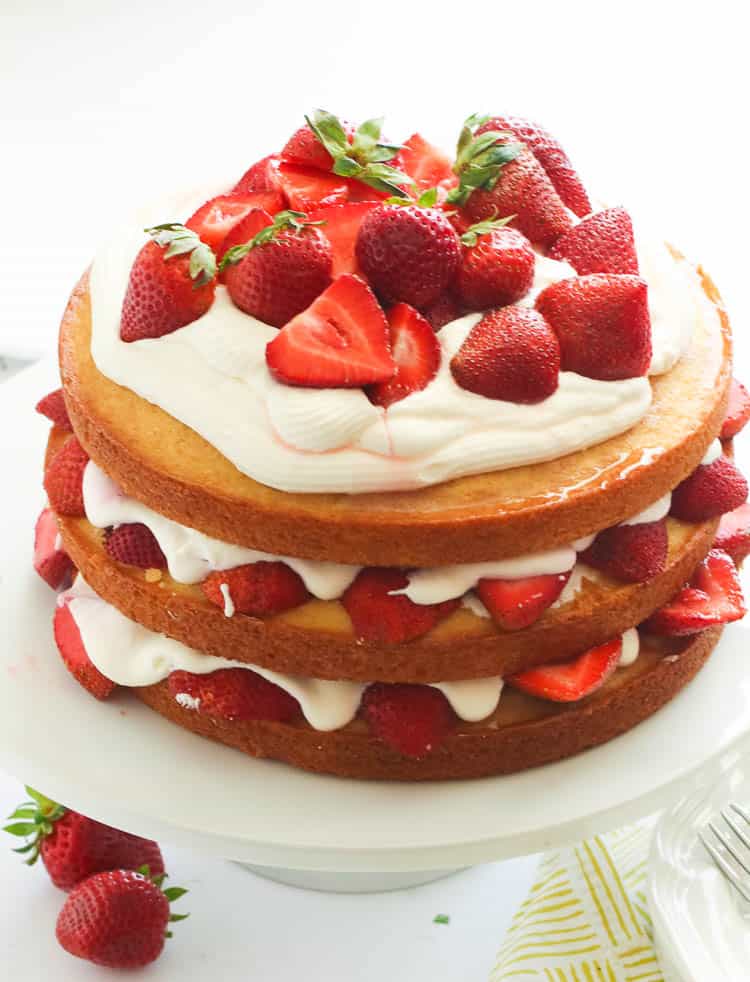 This strawberry superstar is sure to secure a spot in the best strawberry dessert recipes, like this New York Cheesecake with Strawberries recipe here. Fall in love with its creamy and velvety cream cheese filling in between layers of light and soft yellow cakes. Then topped with a crown of macerated strawberries for the perfect finish. 👌
5. Fruit Pizza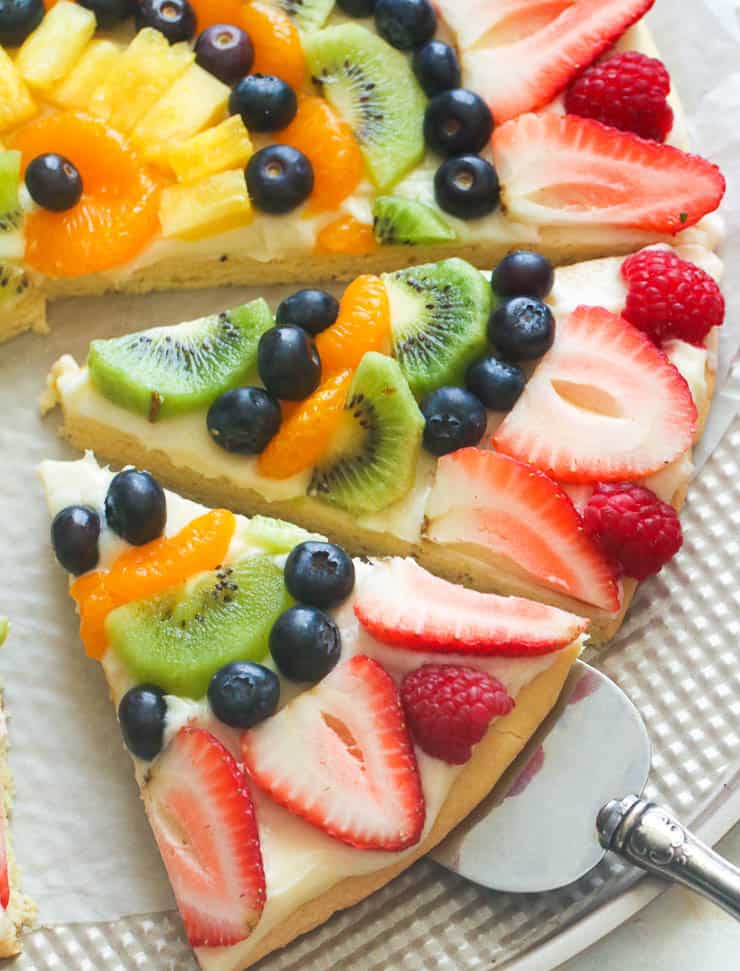 This festive fruit pizza is not only pleasing to the eyes, but it's also satisfying on so many other levels! From the sweet sugar cookie crust to the lavish cream cheese frosting; and, of course, the beautifully arranged fresh fruit slices. It's full of refreshing summer flavors to enjoy all year round. ❤
Salad Recipe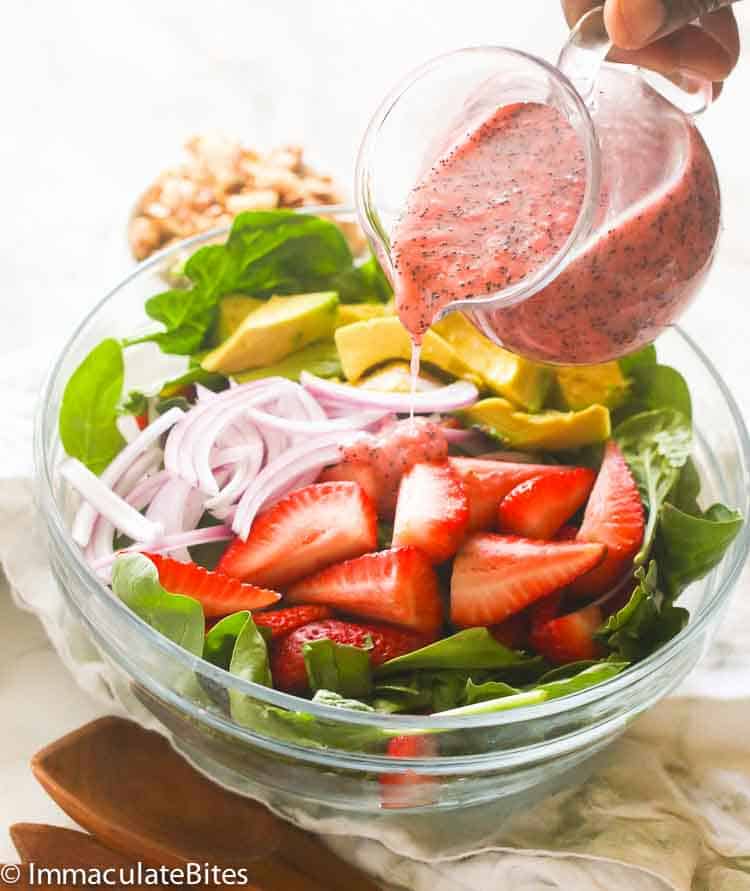 And of course, no strawberry recipe list would be complete without this hearty and healthy Strawberry Spinach Salad. Aside from fresh strawberries and spinach, it's also loaded with slices of avocado and candied almonds, which can be easily swapped with candied pecans, too. Gently toss them in a luscious strawberry poppy salad dressing for the ultimate comfort food satisfaction.
Drink Recipes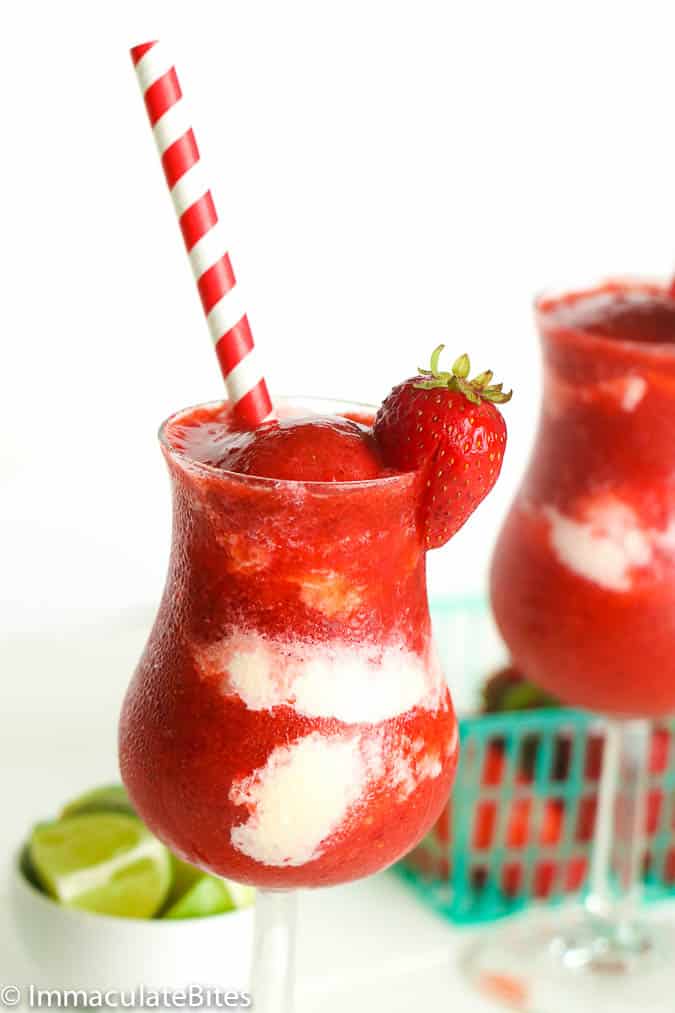 Wow! Kickstart your party with this fantastic Strawberry Daiquiri here that is sure to impress everyone. Refreshingly sweet and flavorsome because of the lovely flavor combinations of fresh strawberries, white rum, lime juice, and vanilla ice cream. A fantastic cocktail drink you can make in 10 minutes.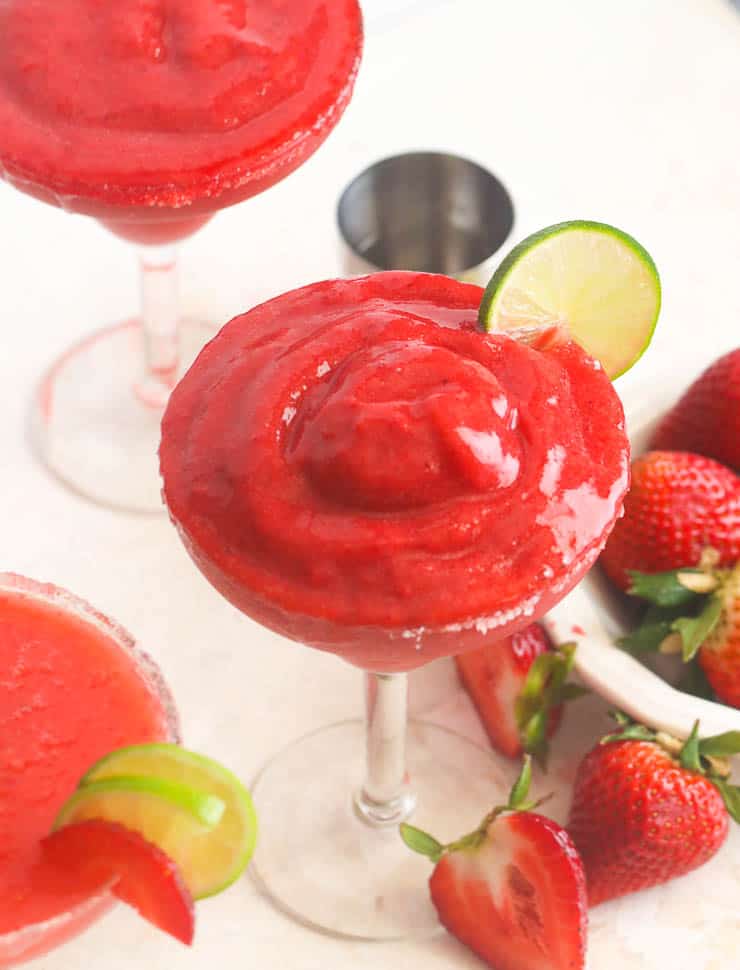 Pump up the party with a slightly stronger strawberry cocktail made with a mix of tequila, Triple Sec, and strawberries. The added citrusy flavor from freshly squeezed lime juice masks the strong alcoholic taste of this lovely cocktail. Be warned, though, because this drink can really make you drunk if overly consumed. 😉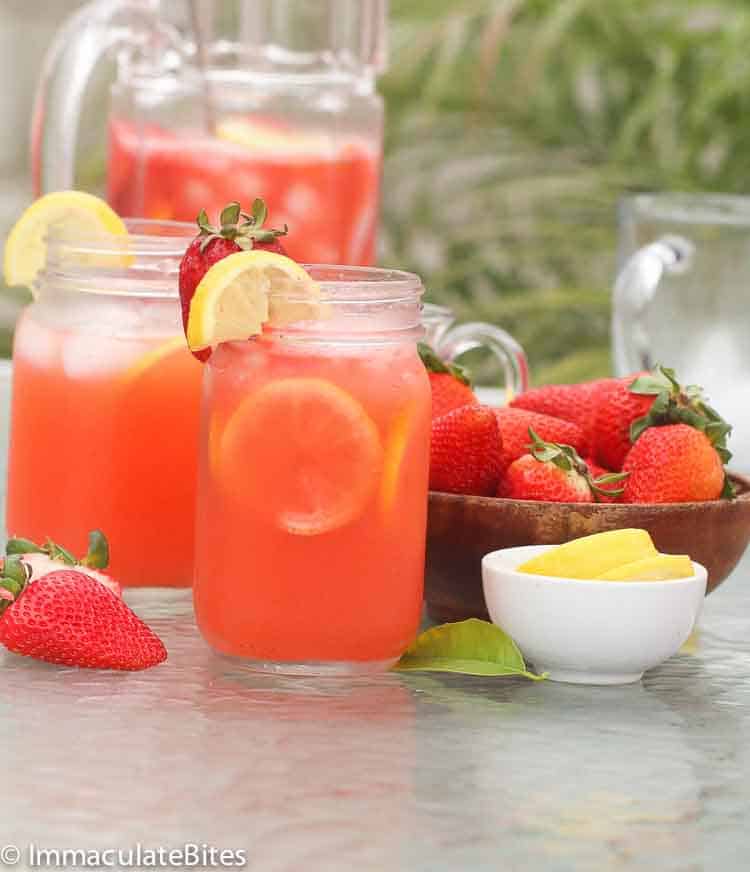 And, of course, strawberries make a nice lemonade flavor, too. You can easily make it with strawberries, lemon juice, lime juice, and simple syrup, and you're all set to enjoy this sweet and citrusy drink. This revitalizing drink is perfect for the whole family! And it's completely healthy, too, because it's made with fresh fruits.👌
10. Strawberry Banana Smoothie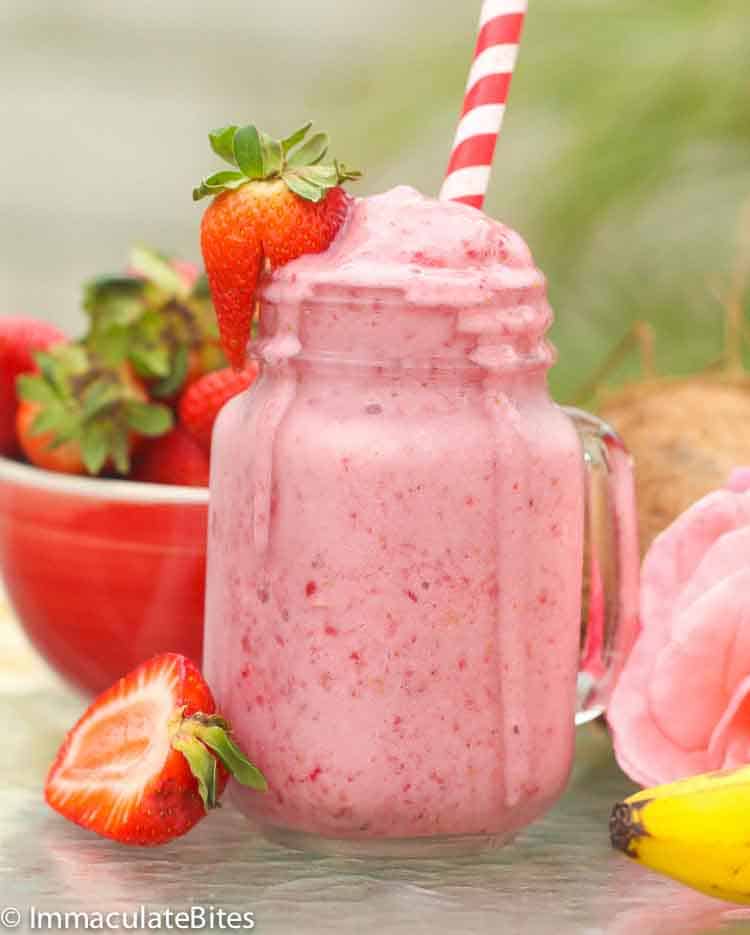 Nothing is as refreshing and comforting as this thick creamy smoothie made with coconut milk, real bananas, and strawberries. And it's absolutely nutrition-packed, as well. Strawberry drink recipes like this Strawberry Banana Smoothie are sure to bring absolute joy, especially on a hot summer day. A fantastic drink, indeed!
11. Strawberry Watermelon Juice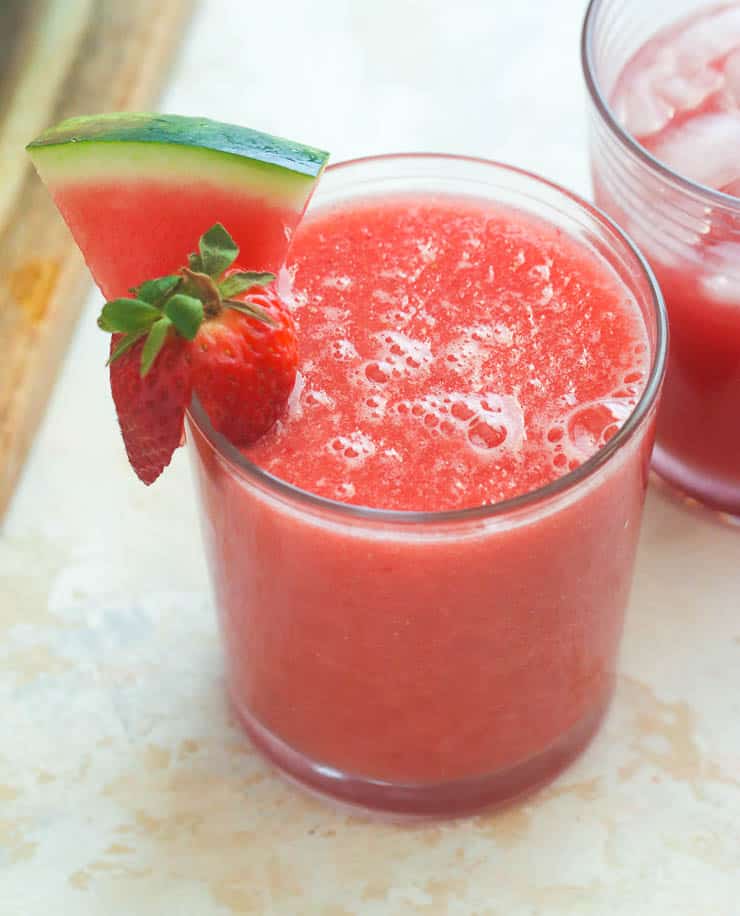 And in the battle for the best strawberry drink recipe, this strawberry and watermelon combination is a strong contender. Certainly, it's fun to drink and nutritious, too. And the best part, it comes together quickly and is ready in 15 minutes! Awesome!
12. White Sangria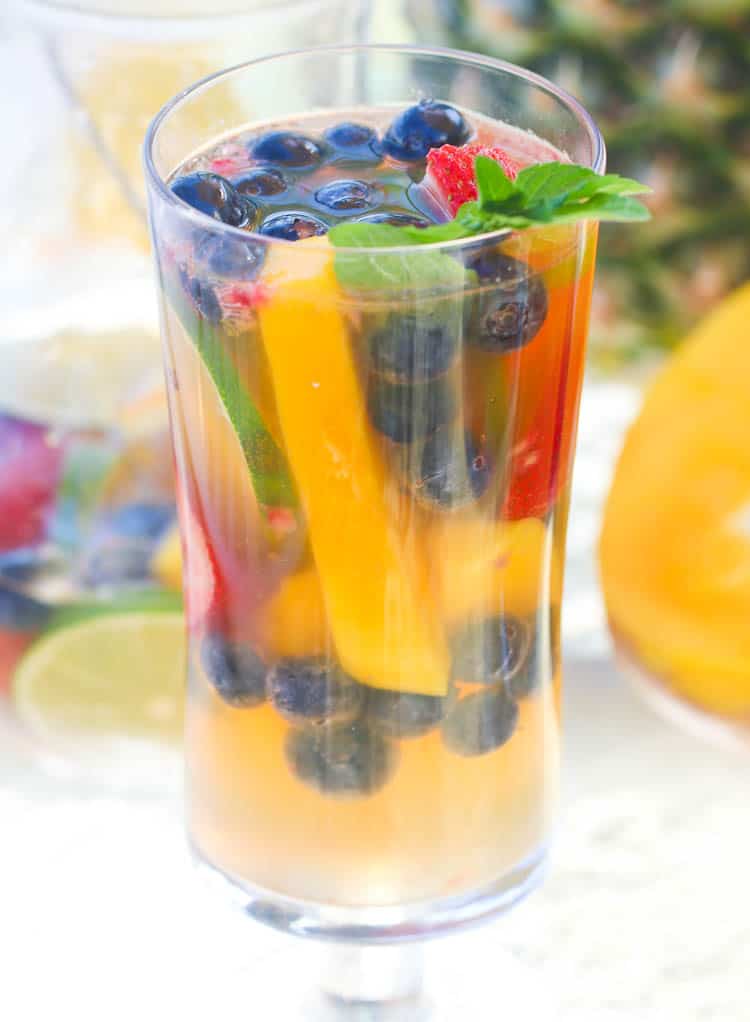 And lastly, enjoy a sip of this fruity White Sangria to freshen up your day. It's always fun to drink because of the complex flavors happening in one marvelous drink. Full of exciting tastes from strawberries, blueberries, mangoes, and passion fruit. It's also loaded with bright, citrusy flavors. And, of course, infused with rum and dry white wine for an added fancy alcoholic touch. ❤