Hello, I'm Imma! Welcome to my blog 'Immaculate Bites'.
I truly believe you can have the taste of the tropics, right in your own home. Join me in this culinary journey where we'll be transforming fresh ingredients, coupled with pantry staples into elegant and exquisite meals for the everyday home cook.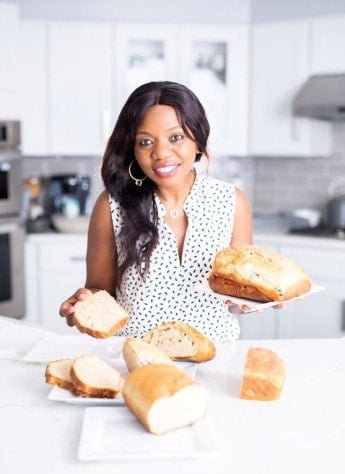 I am:
A cookbook-collector, an instructor and wanna-be Athlete
The mother of one energetic, tumultuous, and chattering boy. There is never a dull moment at home
Wife to the most generous guy I know, who is willing to make a 2 hour drive to satisfy my craving for the perfect dish he has never heard of.
I am extremely thankful for this passion for cooking because I don't have many stand-out talents and I can't sing (although I pretend I can ) but cooking and baking, I can do ok

The recipes I make are not limited to the tropics. I enjoy eating and cooking food representing other countries depending on my mood swings and Flavor of the month. Living in a cultural diverse city like los Angeles has only fueled the desire to dabbled in different cuisines.
My hope is that people from other countries learn more about our Caribbean and African cultures through food. More importantly, I trust that the recipes and ideas I share will make you hungry and lead you straight into the kitchen – and please keep in touch
Thanks for letting me share my passion with you through this little blog. I look forward to hearing from you with any comments, questions or requests you may have. If you prefer you can email me directly at [email protected].
Follow me along this scrumptious journey.