With Mother's Day coming in a few days… I can imagine a few of y'all are wondering what to do to celebrate?! Especially when it comes to food – what can measure up to mom's cooking skills?!!
Well… I put together a list of truly elegant, delicious, yet simplified dishes to come to the rescue. Celebrate mom by cooking some brunch favorites…without the hassle of booking reservations and avoid breaking the bank! Just break some hearts with these to-die-for dishes. 😉 These are guaranteed easy to follow and fuss-free. You can easily prepare and cook an extraordinary feast fit for a queen. 👑
For starters, here are some Mother's Day breakfast ideas: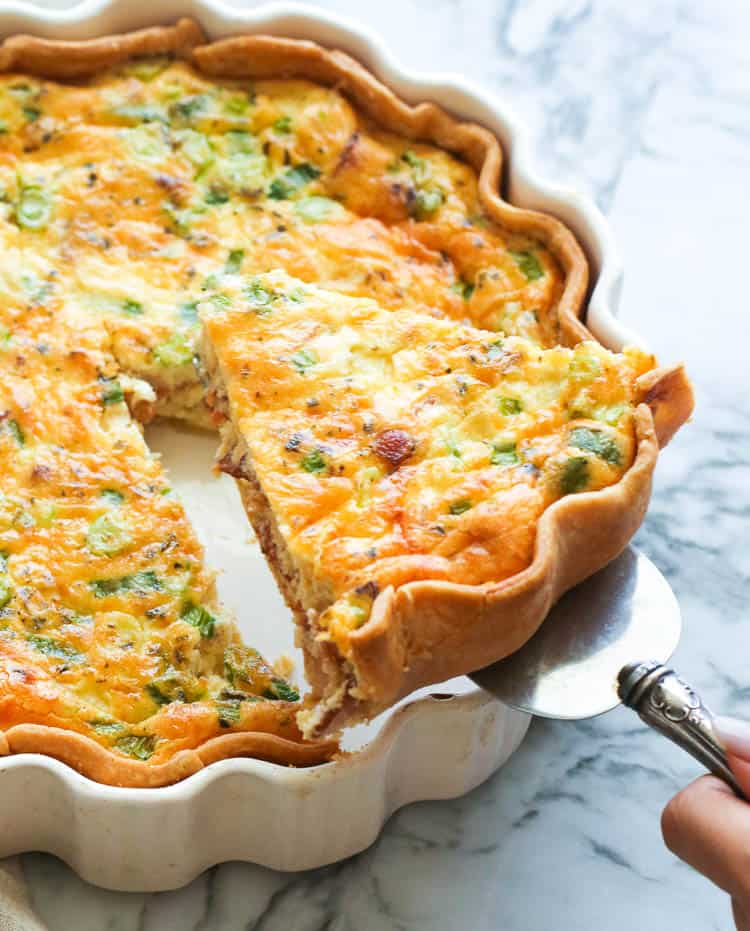 How about turning your favorite bacon and egg breakfast combo into a pie? Genius! Right? The combination of egg custard filling, bacon, cheese, a hint of spiciness from Creole Seasoning complements the buttery and flaky crust wonderfully. It's light but filling at the same time, a perfect breakfast to start your day. Store-bought crust works as well if you want to take a shortcut.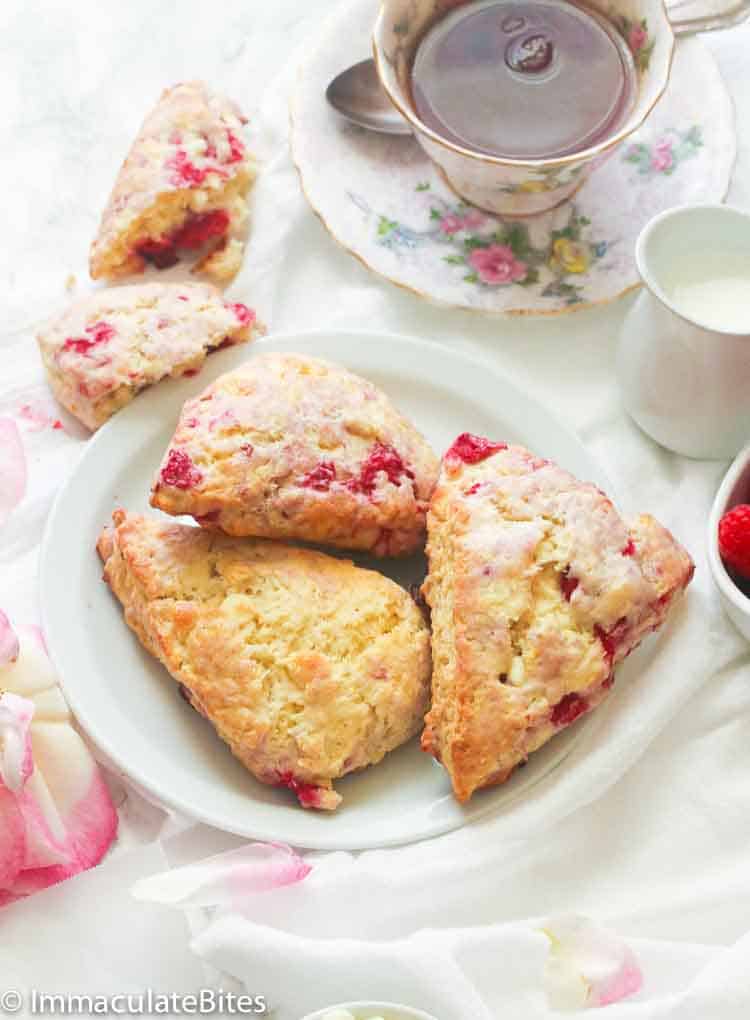 Crusty scones with a tender and moist center made even better with the addition of white chocolate chips, raspberries, and orange zest. The contrast of flavors between the sweetness of white chocolate chips balances the distinct sourness of fresh raspberries. And the addition of orange zest takes these classic scones to a new level of deliciousness. A delightful breakfast you can make in 30 minutes. Best enjoyed with hot tea or coffee for a lovely breakfast date.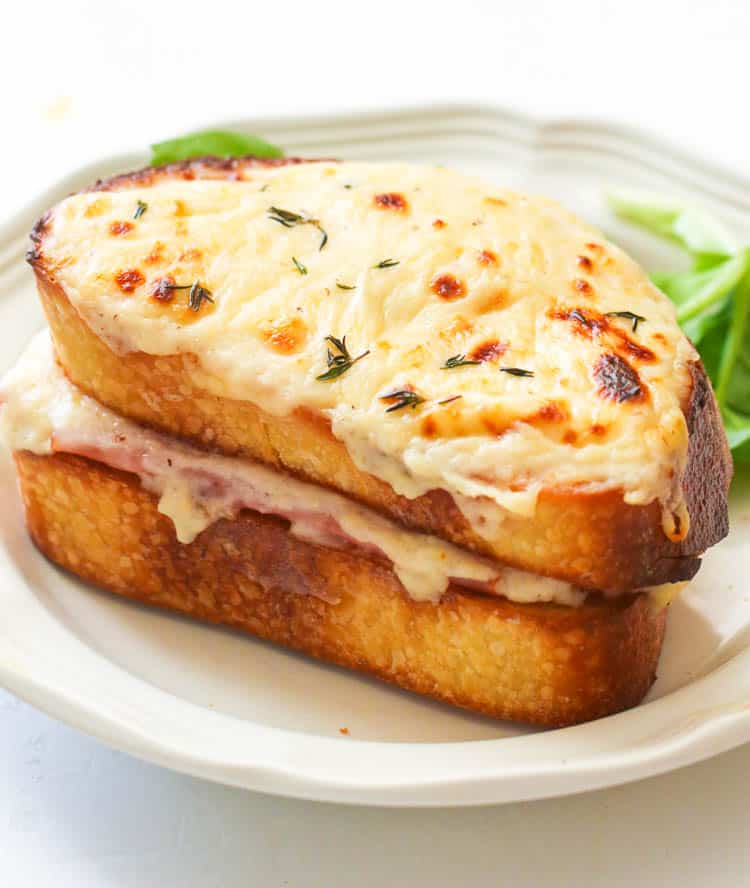 This elegant take on a ham and cheese grilled sandwich is actually a popular French comfort food. Ooo la-la 😊 The sandwich is being toasted to golden crisp perfection and then topped with cheesy and creamy bechamel sauce and grated gruyere cheese. Broiled until the cheese sauce is bubbling and turning brown. Nutmeg, bay leaf, and thyme are added to the bechamel sauce making it more savory. Serve it with Southern Potato Salad or Macaroni Salad to make your breakfast fancier.
For best tasting Croque Monsieur, be sure to use good quality ham slices and gruyere cheese. You can also use your favorite cheese as a substitute if you don't have gruyere cheese available.
Mother's Day brunch recipes to try: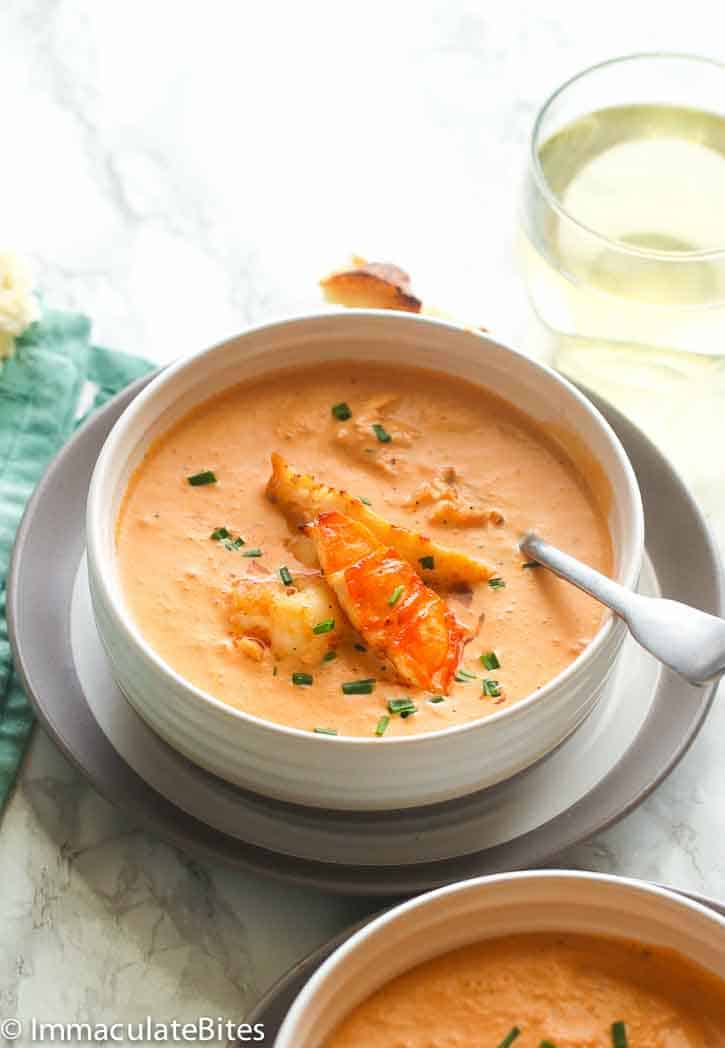 Rich and flavorful soup overflowing with flavors and aroma. With this recipe, you can enjoy gourmet chowder in the comfort of your home without spending much money. Although mostly being served in high-end restaurants, this recipe is actually affordable as we will be using only the lobster tails.
Feel free to swap it with crabs or shrimps and it will still be as tasty and delicious. Add in some Creole Seasoning, fresh thyme, cayenne powder, and paprika to the heavy cream and you'll have a wonderful creamy soup. Best paired with Homemade Breadsticks or Brioche Bread.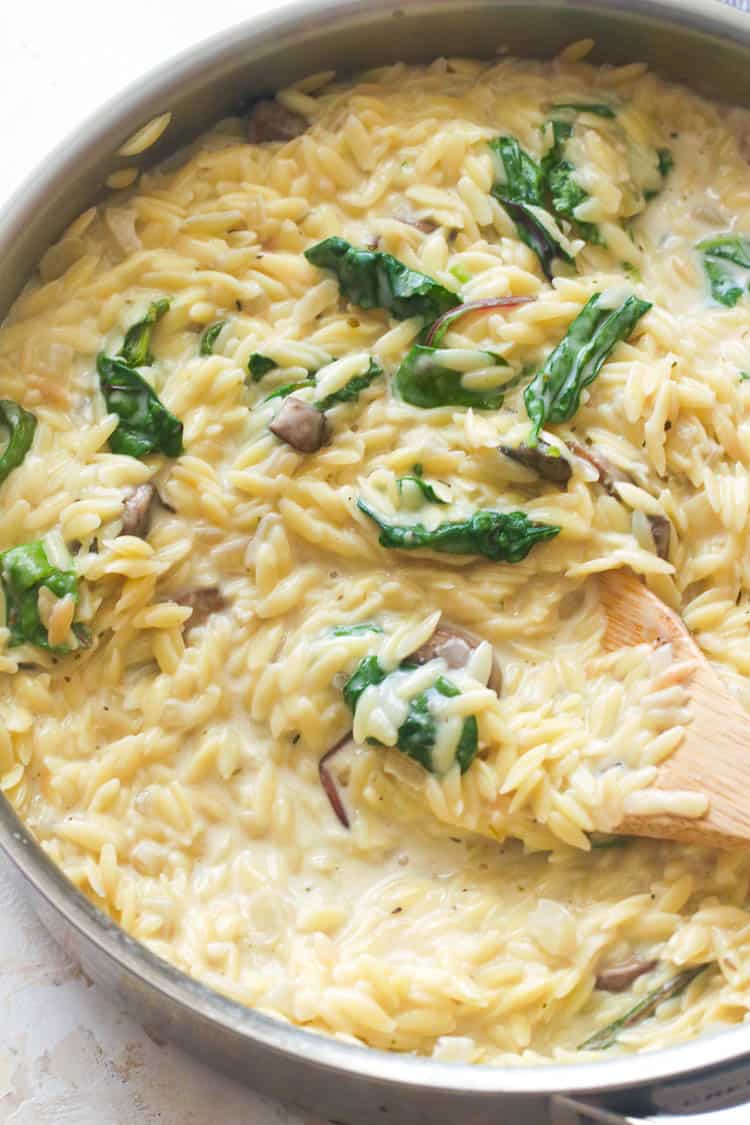 This creamy and cheesy pasta dish is very easy to prepare as it comes ready in less than 30 minutes. Plus, the ingredients are very simple and almost readily available in your kitchen pantry. You'll only need a handful of ingredients like parmesan cheese, half and half, mushrooms, spinach, and garlic to make this one-pot pasta. A dish you'll surely love to eat with or without occasion.
You can pair it with Grilled Shrimp Kabobs or Beef Tenderloin Roast for a mouthwatering meal experience.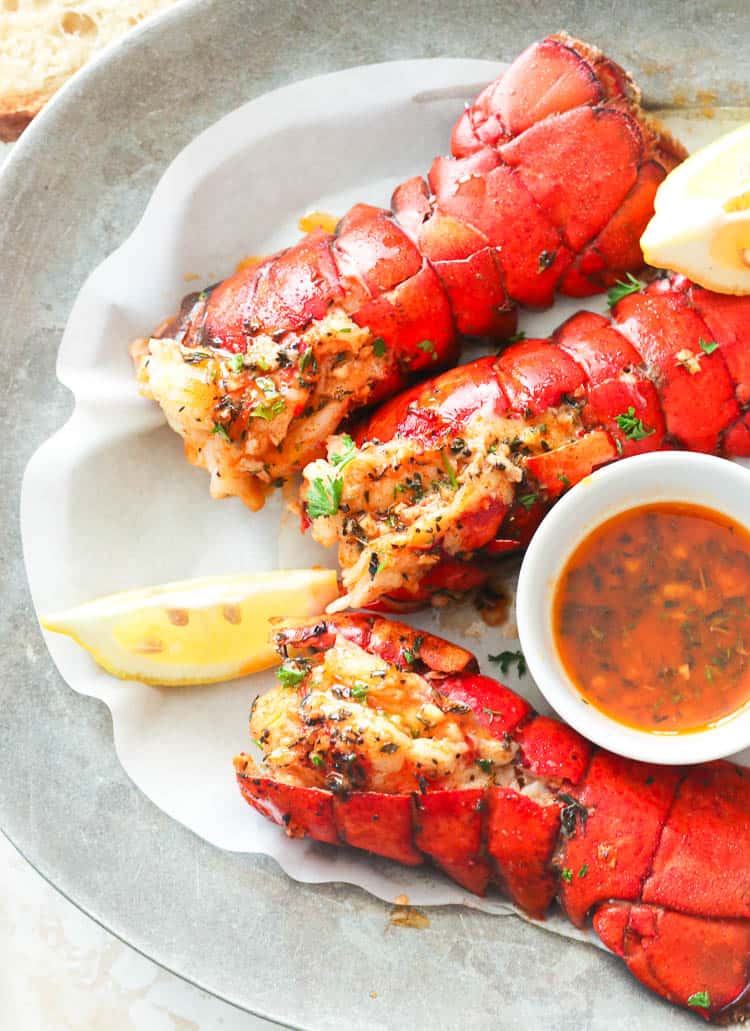 With this recipe, you can easily enjoy restaurant-style lobster in the comfort of your home. Just marinate your lobster in a mixture of oil, butter, lemon juice, paprika, cayenne, thyme, salt, and pepper for 25-30 minutes and broil them in the oven for 8-10 minutes. A total of 40 min luxury dish…Voila! Ready to eat! Easy Peasy!
Serve it with Creamy Spinach or Rosemary Roasted Potato for a more filling and healthy brunch.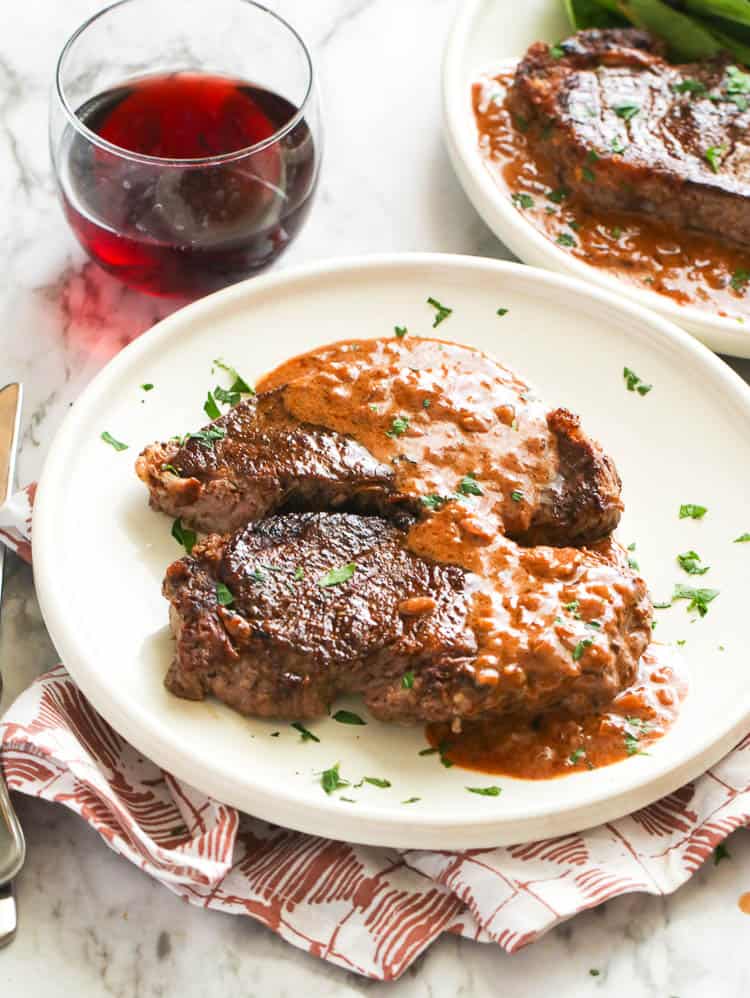 A fancy pan-fried beef steak flambeed with savory spiced rum cream sauce. The secret to this dish relies on the sauce. It consists of garlic, shallots, heavy cream, mustard, Worcestershire sauce, and liquor. The flambe brings out the richness of liquor and adds caramel notes making the steak juicier and flavorful. A restaurant-quality steak dish ready in just 15 minutes from start to finish! Also a perfect addition to Mother's Day dinner ideas.
Sides like Mashed Potatoes and Sauteed Mushrooms perfectly matched this extraordinary dish.
To complete the celebration, here are some refreshing drinks to try: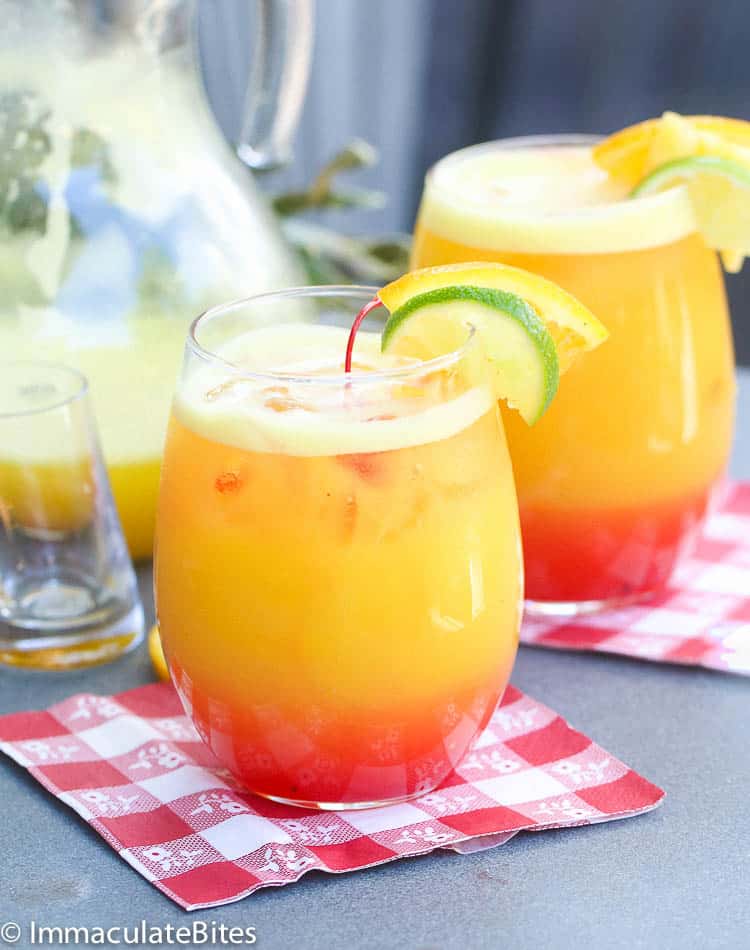 A fruity tropical drink with a combination of blended fresh pineapples, orange juice, spiced and white rum, grenadine syrup, and lime juice. The vibrant colors are very appealing and refreshing, bringing summer vibes in every sip.
The rum has the right amount of alcohol and does not overpower the fruity flavors, which will make you want more. But remember to drink in moderation and responsibly as this drink may get you really drunk when you drink too much.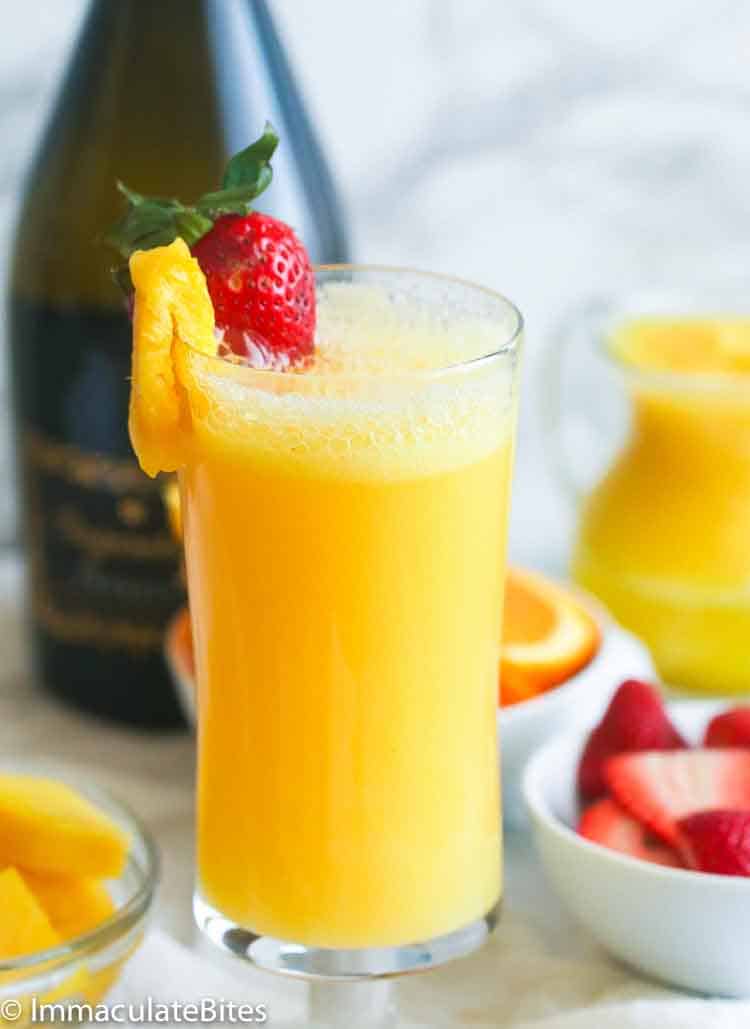 What makes my Mimosa special is the addition of pineapple to the usual champagne and orange juice combo. The pineapple adds sweetness and makes this drink more light and refreshing. I suggest using fresh pineapples as they are much sweeter than the canned ones.
This drink is not only perfect for Mother's Day but also on any day worth celebrating or if you just want to have a sip of this sparkling drink. 😉
And saving the best for last, my favorite desserts of all time!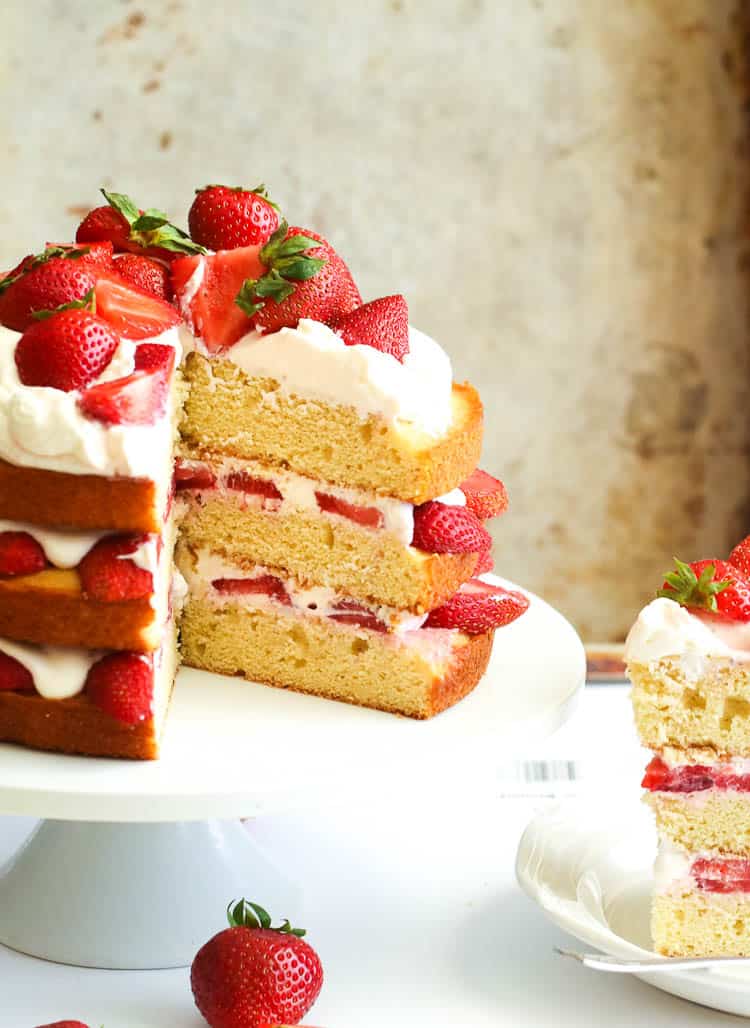 The alternating layers of yellow cake and cream cheese filling and strawberries are just simply divine. I can eat this cake all day! The combination of heavy cream and cream cheese almost resembles the cheesecake. Imagine cheesecake being sandwiched in between layers of yellow cake, plus the addition of fresh strawberries. Ugh! It's like tasting a piece of heaven, simply irresistible! Perfect to give as a gift this Mother's Day or any other occasion.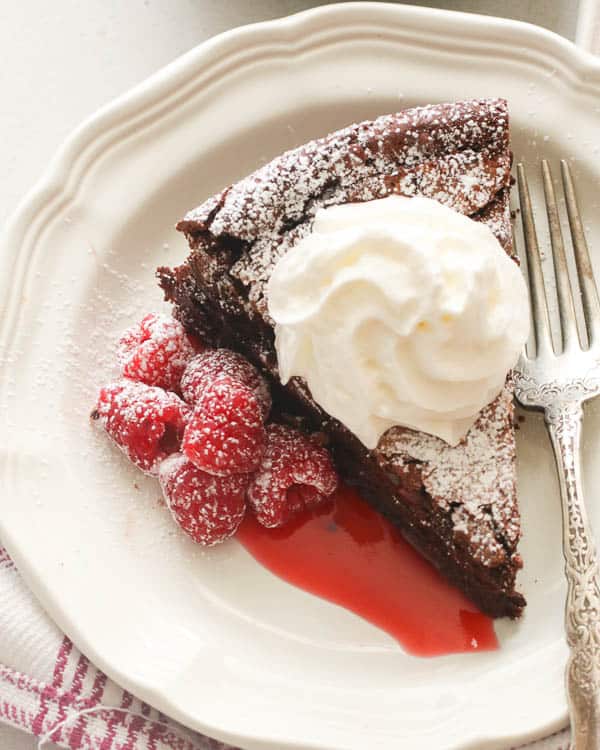 Rich, moist, decadent chocolate cake, that doesn't contain flour. Yes! It's like a dream come true! Adding to the best part is, you only need a total of 7 ingredients to make this awesome cake. You'll need bittersweet or semisweet chocolate, cocoa powder, and eggs to name a few.
For best result, refrigerate it for a minimum of 5 hours or overnight to make it fudgier. Serve it with my homemade Raspberry Sauce to make it more enticing and exceptionally delicious.
If you are on a diet, simply substitute white sugar with keto or low carb approved sweetener and chocolates to enjoy this heavenly piece of chocolate cake.
Wishing all mothers and mother-figures a celebratory day…
Get cozy at home with unlimited mimosa refills or cake slice-ssss, without being judged!😊 A well-deserved treat for the Queen of our lives, no other than our Momma's and Grandmommas.
Saying thank you need not always be a grand gesture, just a thoughtful effort of preparing these Mother's day meals is enough to warm her heart. A loud shout out to all the mothers out there, (and single fathers, aunts, uncles, grandparents, stepmothers, or anyone who acts as a mother in general) we celebrate you!
We should appreciate our mothers and show our love to them not only during this day but all the days of our lives! Your love is unconditional and immeasurable that no amount of money or food can ever compensate. A big salute to all of you! Happy Mother's Day!
Print
Mother's Day Collection
Discover your inner cooking skills by trying out these Mother's Day meal ideas. These are guaranteed easy to follow and fuss-free. You can easily prepare and cook an extraordinary feast fit for a queen. No cooking experience required!