Beef Broccoli Stir Fry- This Restaurant Takeout-Style Beef and Broccoli is Super Tasty and Easy to make! Use any cut of meat and make it extra tender.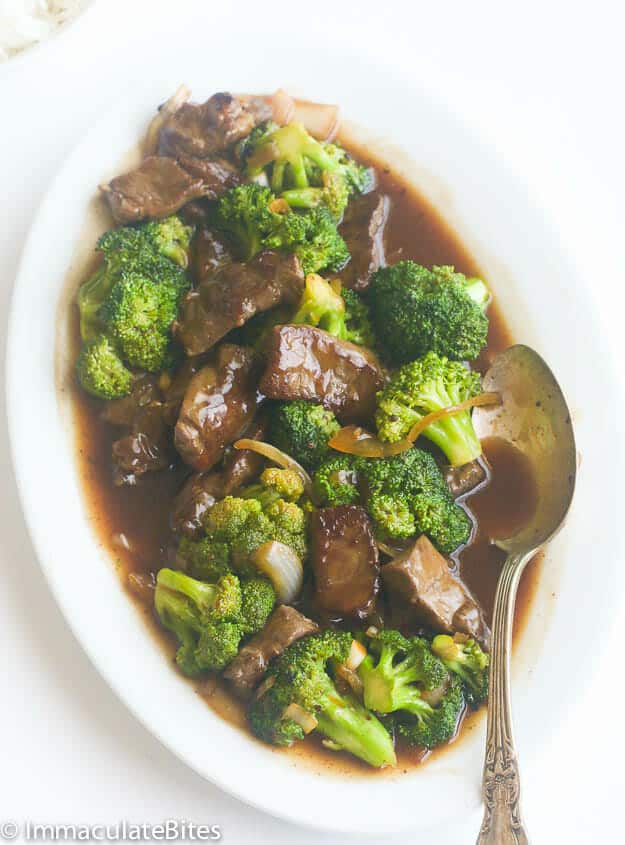 After years of eating stir fried broccoli at Asian fast food places, I knew it was only a matter of time before; I tried making these at home. So I did some research, on beef stir fry. I read  perused through so many cook books and websites you would think I was back in College studying for a final. Just to get it just right.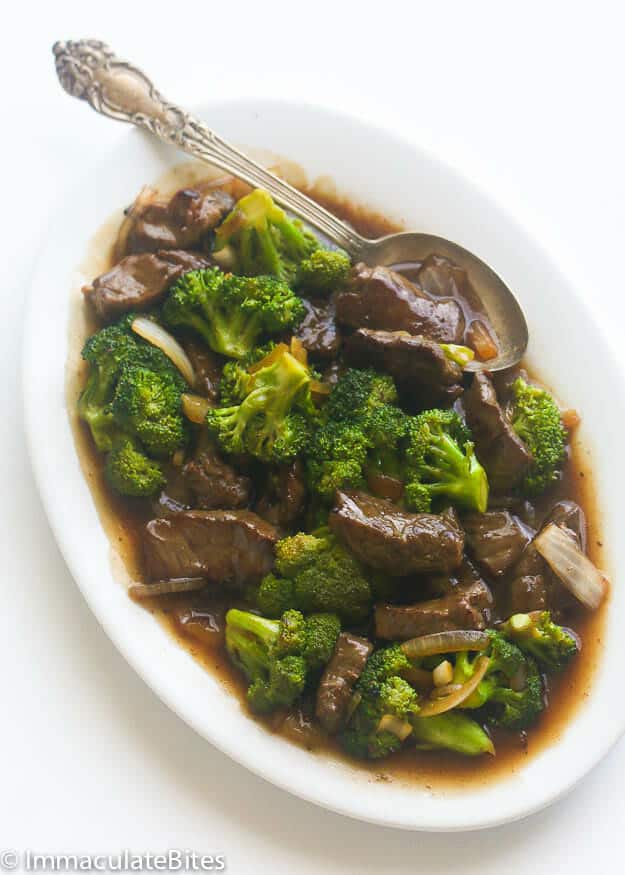 Guess what? Do you know  to make the beef extra tender requires an ingredient that you have already in your pantry. Yep! Something you never use up anyways- baking soda. With the right amount of baking soda mixed in with any meat yields a tender cut.
However, to achieve a really velvety steak you have to marinate it over night. Works all the time.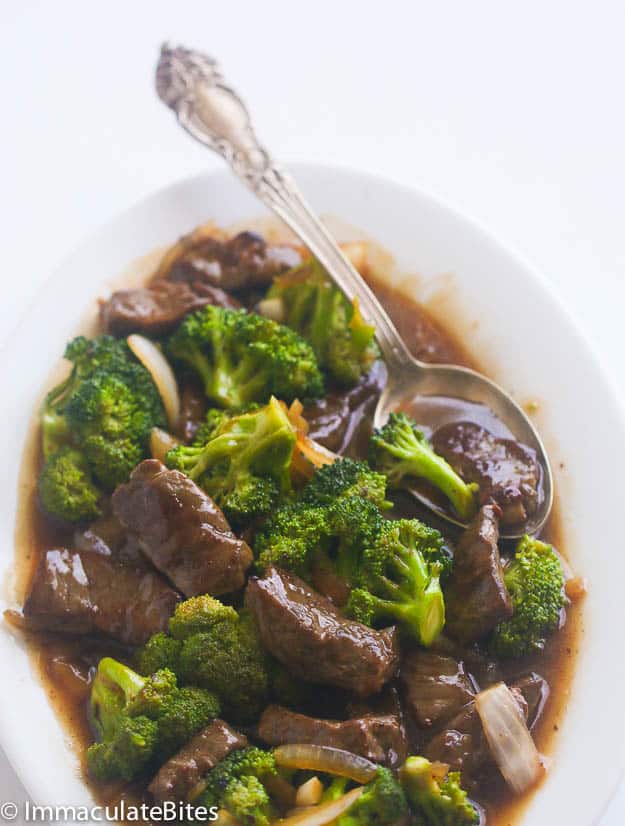 So now that you know you can enjoy a great tasting Asian stir-fry without having to purchase expensive cut of meat or having to make a strip at the fast food place. It heats the spot all the time – All the time!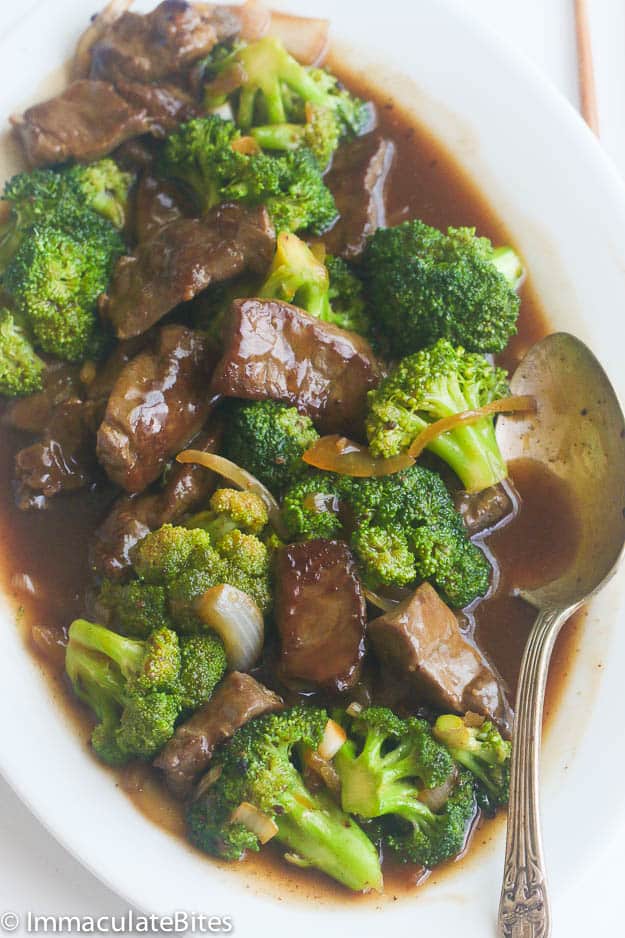 How about an added bonus? You can make the whole thing in less than 20 minutes, after the steak has marinate and do it 's magic in the fridge.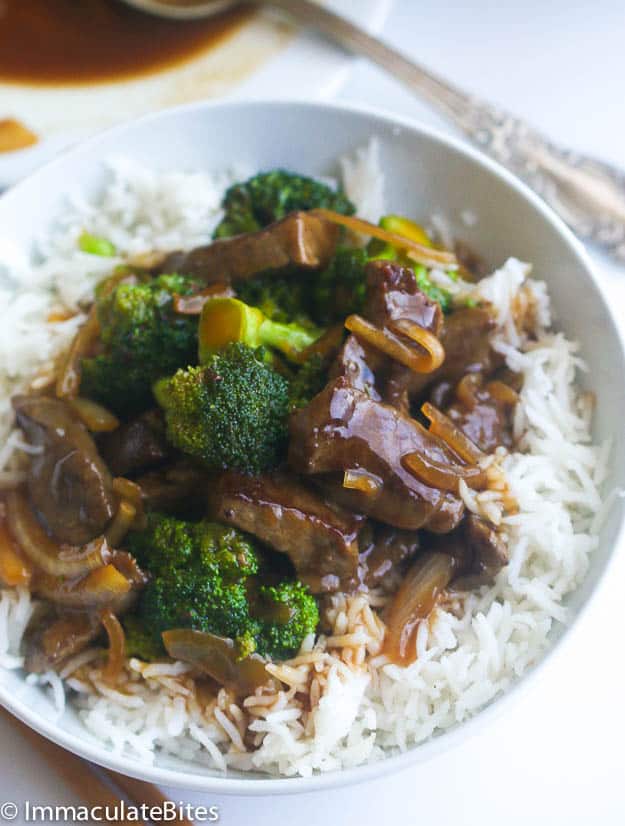 I know there are a lot of people out there who do not like the velvety texture that is associated with most fast food joints. I hear you, to be honest it  does takes away from the meaty flavor that is inherent in beef. So just omit the baking soda, if you like the beef flavor from meat. Get a tender cut of meat such as sirloin, tri-tip, ribeye and  top loin
Then proceed with the stir fry  for a very flavorful  stir fry. Double the sauce if you like yours saucy.
Enjoy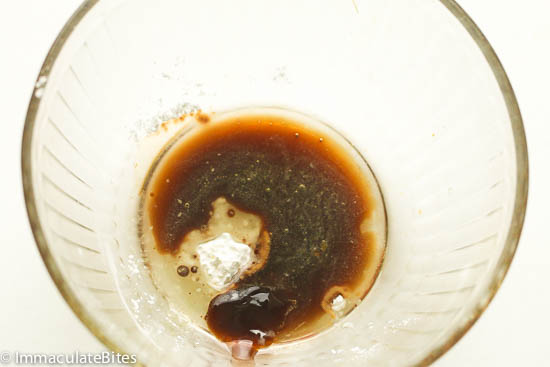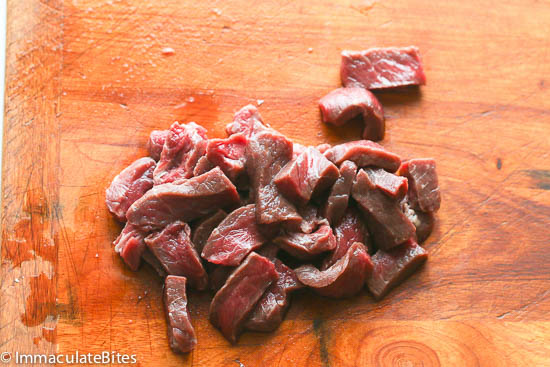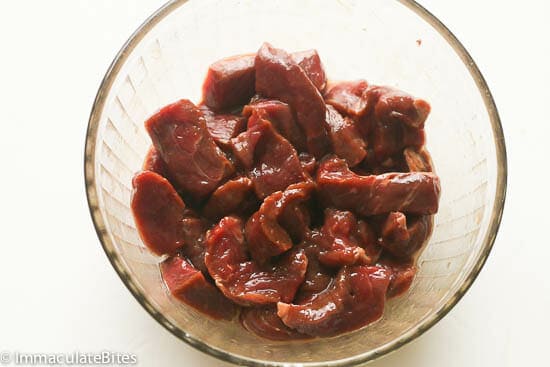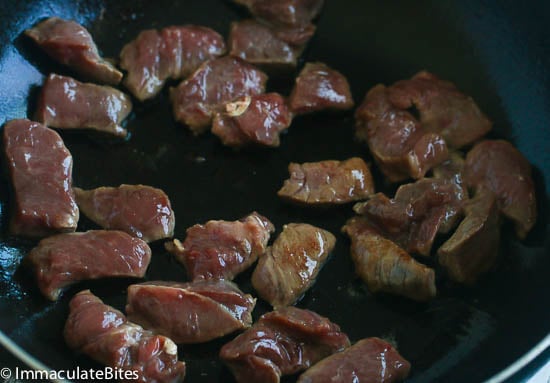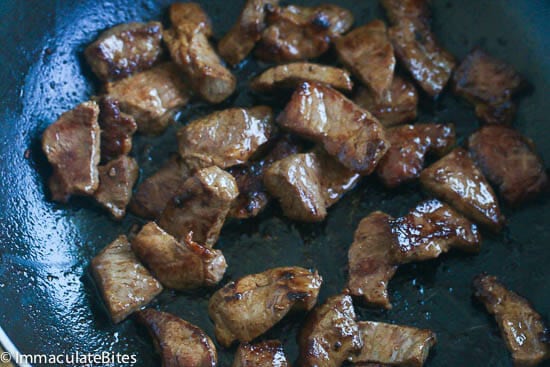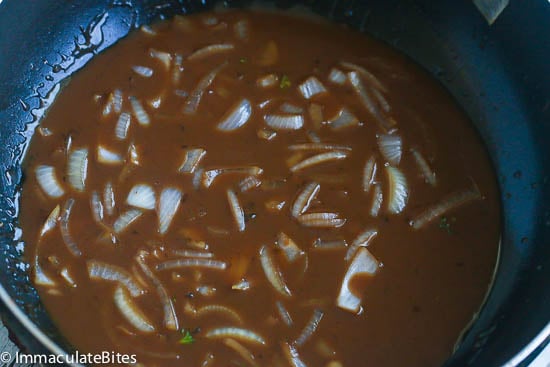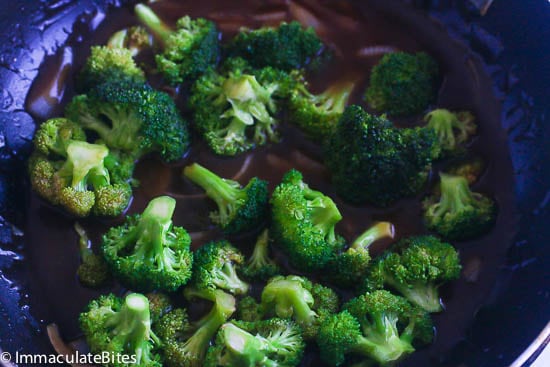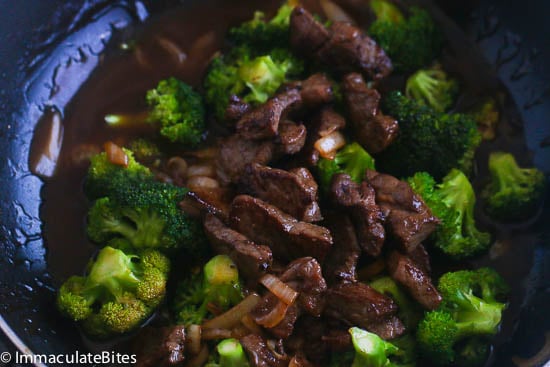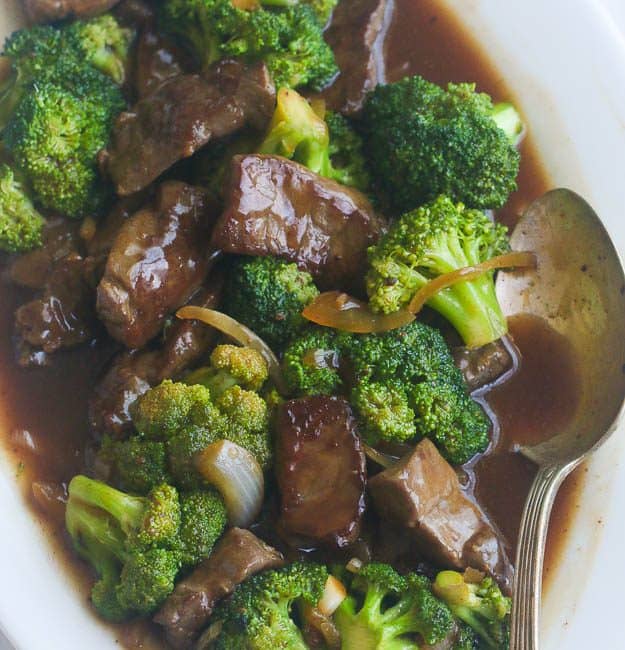 Print
Stir Fry Broccoli and Beef
Prep: 1 hr 30 mins
Cook: 15 mins
Total: 1 hr 45 mins
Asian
Ingredients
Beef Marinate
¼ teaspoon soda
¾ teaspoon cornstarch
1/4 tablespoon soy sauce
½ tablespoon oyster sauce
1- tablespoon oil
1 pound boneless skirt flap or round steak
[b] For the sauce
2 tablespoon soy sauce
¼ cup oyster sauce
½ cup chicken stock
1 cup water
2- tablespoon cornstarch
2- tablespoon brown sugar
3 garlic cloves
1 teaspoons minced ginger
1 pound broccoli
1/2 medium onion chopped
1 tablespoon dry sherry optional
Instructions
In a small bowl combine, baking soda, cornstarch, soy sauce, oyster sauce and oil. Slice the beef against the grain in little pieces. Then mix with the sauce. Cover and let it rest in the fridge about an hour or preferably overnight for velvety meat.

In another bowl combine the soy sauce, sherry,water, chicken stock, oyster sauce, cornstarch, and brown sugar. Set aside.

Heat up the Wok with about 1 tablespoon of oil, and then add meat let it rest for about 30 seconds before stirring. Cook for 2 minutes or until beef reaches desired doneness; remove and keep warm.

Stir fry the broccoli and onion for two minutes, then add garlic, ginger and continue stirring for another 2 -3 minutes.

Add the combined sauce, cook and stir for about 2 minutes, followed by the beef.

Remove and serve over rice.
Nutrition Information:
Calories: 320kcal (16%)| Carbohydrates: 23g (8%)| Protein: 30g (60%)| Fat: 12g (18%)| Saturated Fat: 3g (19%)| Cholesterol: 72mg (24%)| Sodium: 1184mg (51%)| Potassium: 769mg (22%)| Fiber: 3g (13%)| Sugar: 9g (10%)| Vitamin A: 705IU (14%)| Vitamin C: 102.9mg (125%)| Calcium: 77mg (8%)| Iron: 3.1mg (17%)
Nutrition Facts
Stir Fry Broccoli and Beef
Amount Per Serving
Calories 320 Calories from Fat 108
% Daily Value*
Fat 12g18%
Saturated Fat 3g19%
Cholesterol 72mg24%
Sodium 1184mg51%
Potassium 769mg22%
Carbohydrates 23g8%
Fiber 3g13%
Sugar 9g10%
Protein 30g60%
Vitamin A 705IU14%
Vitamin C 102.9mg125%
Calcium 77mg8%
Iron 3.1mg17%
* Percent Daily Values are based on a 2000 calorie diet.