Homemade Caribbean Pepper Sauce – The most amazing combination of sweet and spicy flavors that will leave you wanting more.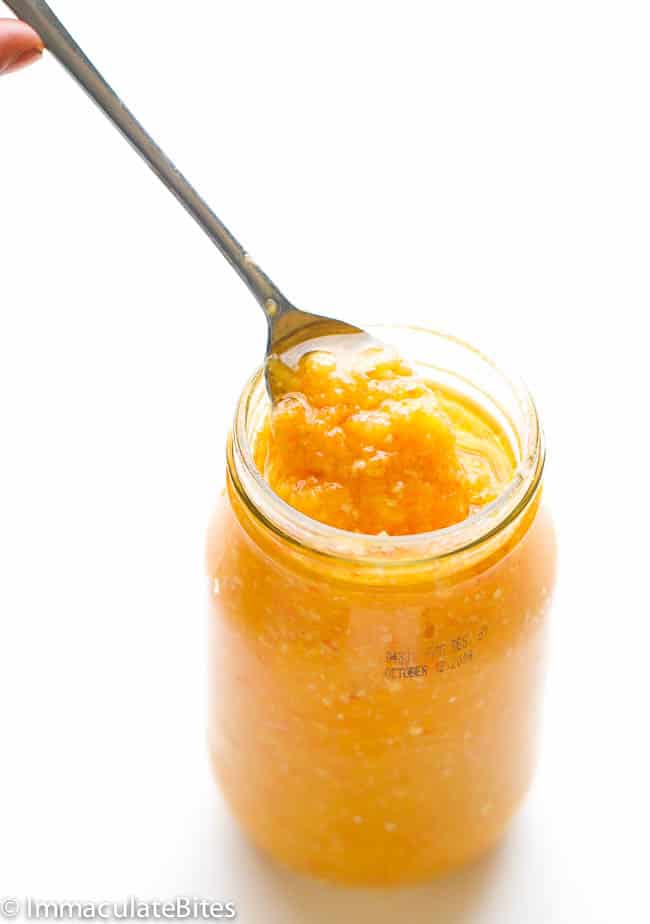 Happy New Years guys!!! Wishing you all the best for 2016 and may God continue to guide and protect you during this New Year.
Whether you're a hardened pepper-head or a newcomer to the world of hot pepper sauces, this will take your taste buds for a ride. I can say for sure there isn't any definitive way of making pepper sauce. Cause each and every person has their own way of making it. Some even have their own secret ingredient, which they will never reveal, even if you offer them your first born child.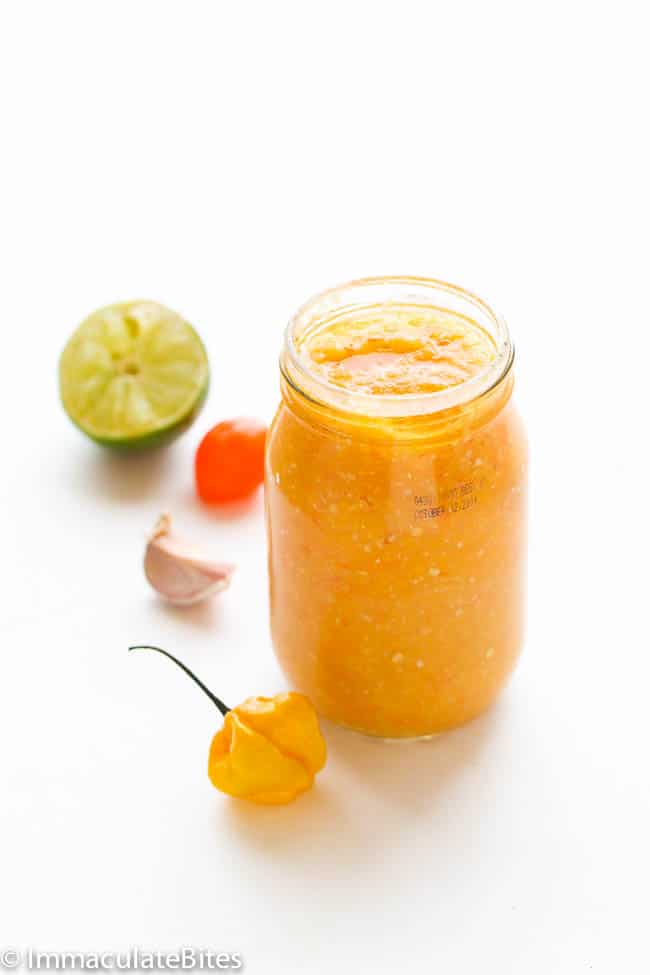 Making pepper sauce though is quite easy, the tricky part is getting the right balance of heat and spice, and to tell you the truth it's based on personal preference and taste…. Mine changes everyday depending on my mood. But the one spice that's a must for me is garlic. Always have to throw in a few.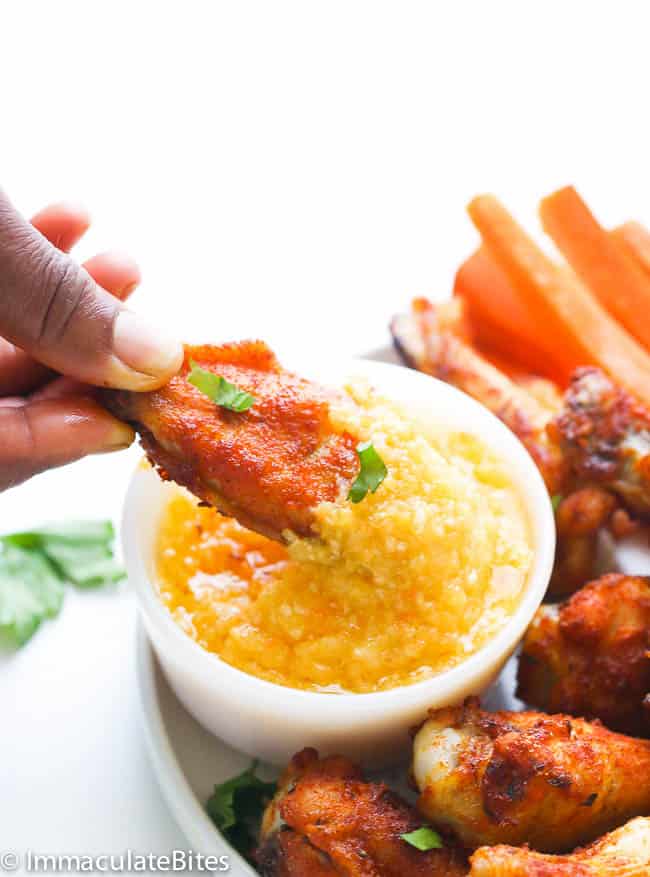 This hot pepper sauce here has a tropical and sweet spin to it. Yes, mango and pineapple are used here not only to sweeten things up but also to temper the pepper. If you are a hardened pepper-head then leave it to the chickens like us and leave out the mangoes and pineapple.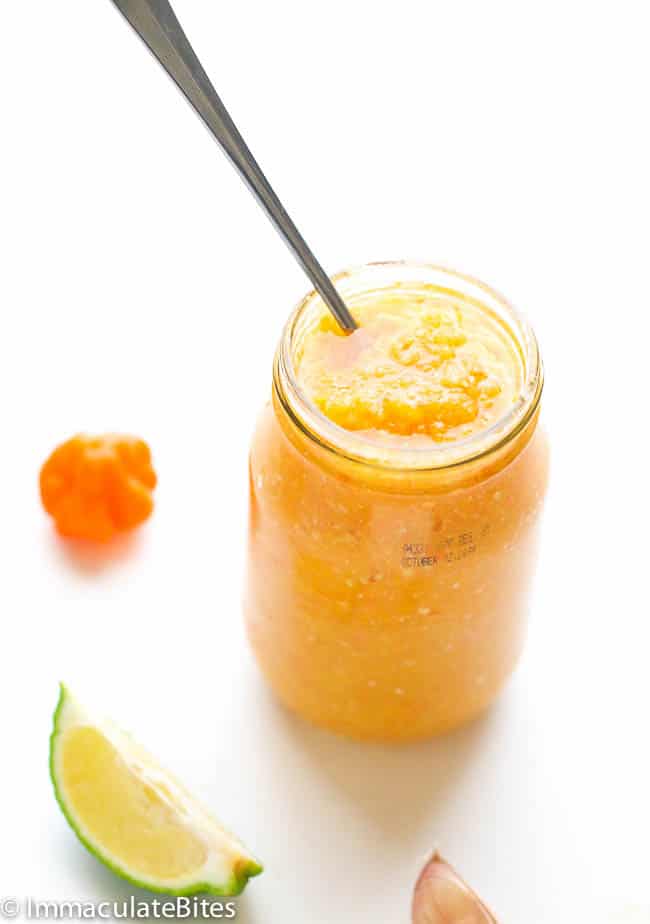 What kind of pepper can be used here? Well just about any pepper, in my neck of the woods habanero is fairly common. Available in most major supermarkets, obtaining fresh scotch bonnet pepper is another story. Only a select few carry them and sometimes it's like looking for a needle in a haystack.
I was lucky enough to get a bunch of these on one of my trips to the East Coast – they have them in abundance.
To cook or not to cook? Well again, personal preference. Some say cooking tempers the heat level while others vehemently disagree. Me, I don't know. I have never conducted a scientific experiment to compare both. Just know if I want to temper the heat I dilute the pepper with more ingredients and leave out the seeds.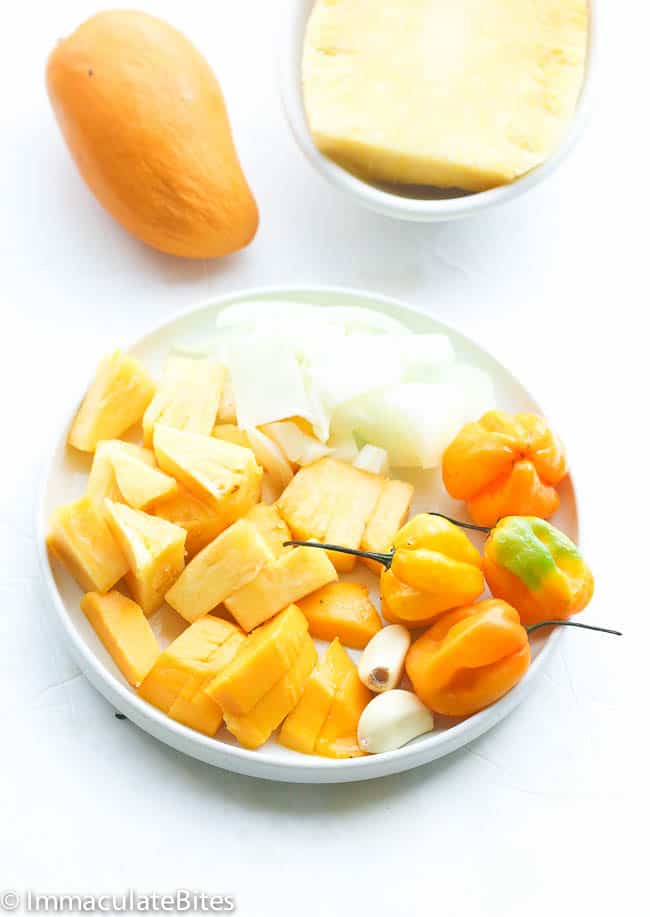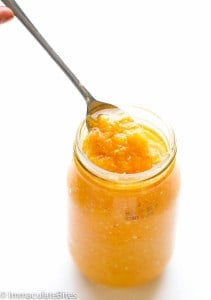 Print
Caribbean Pepper Sauce
Homemade Caribbean Pepper Sauce- The most amazing combination of sweet and spicy flavors that will leave you wanting more.
Ingredients
4

or more peppers

Habanero, scotch bonnet pepper

1/4

cup

chopped onion

½

cup

fresh fruit

Mango or Pineapple

2-3

garlic cloves

¼

teaspoon

cumin spice

¼

cup

vinegar

I used mixture of lime and vinegar

½

teaspoon

mustard

1-2

Tablespoon

brown sugar

optional

Salt and white pepper to taste

Herbs

parsley, cilantro, basil, thyme optional
Instructions
Method 1
Blend scotch bonnet pepper, garlic, fruit and onions in a food processor or blender. Add vinegar to facilitate blending. Then mix in cumin, mustard, white pepper, and brown sugar. Adjust for salt and seasoning. Refrigerate and use when ready.
Method 2
Add about a table of preferred cooking oil to a medium saucepan followed scotch bonnet pepper, garlic, and onions. Sauté for about 1-2 minutes. Let it cool, place in a blender or food processor together with other ingredients and blend to desired consistency.

You may return to sauce pan, add about more oil as needed bring to a boil and simmer for about 15 minutes or more

Adjust for seasoning and salt. Refrigerate and use when ready.