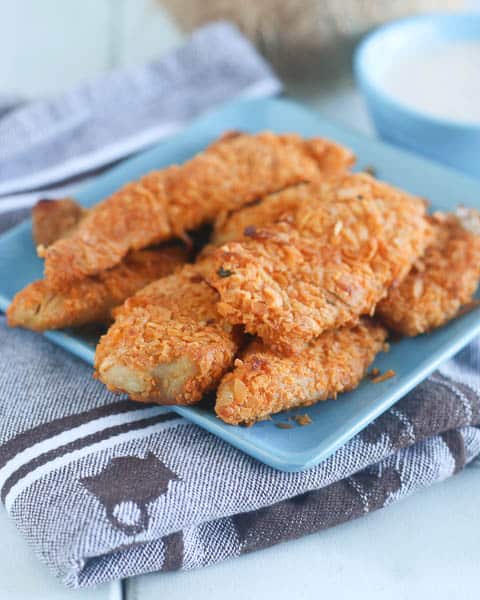 Dreaming about the tropics? Here is a good way to stop dreaming and start living. Making this spicy coconut tenders at home would get you closer to the tropics (at least your taste buds would).
I would have to say, anything coconut just does this for me. You can tell am from the tropics, eh? Probably that is why.
So, if you love coconut shrimp, then it is only natural for you love this Crispy Caribbean Coconut Chicken Strips. The nutty flavor of the coconut adds so much more to this chicken strips, it not only enhances it's flavor , but also only adds great texture rendering a moist tender chicken.
Now , this recipe comes together in an easy process. Cut the chicken in desired size or buy chicken tender/ fingers. Most supermarkets carry it.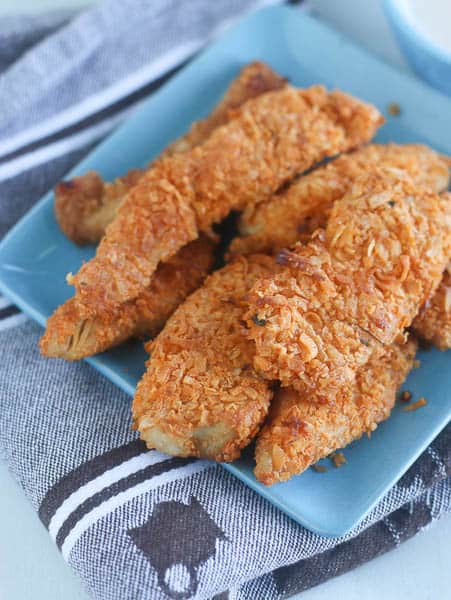 Add the spices to the coconut and bread crumbs, whisk eggs. Dip, coat bake or fry. How easy is that!
Here, I offered two options baked or fried. You get to pick.
The baked version is hassle free, healthy and delicious. You can shift your focus on something else while it is baking. It turns tout crisp and pale golden all around.Like this!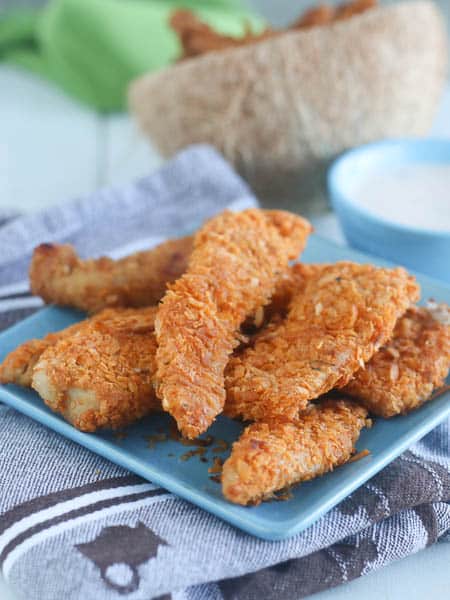 On the other hand, the fried version is ; moist, not healthy , crispy and finger licking good. It turns out a deep brown color. Like this.
.
As soon as these come out of the fryer they are AMAZING! Confused? Yeah, that is how I felt . I could not tell the difference after a while.
Bottom line, they both taste Great! Words can describe it. Pick one and go for it.
Fear not! The coconut flavor it is not too over-powering. It yields a mild flavor yet succulent taste. Great for adults and kids -they just might go bananas over these.
Enjoy!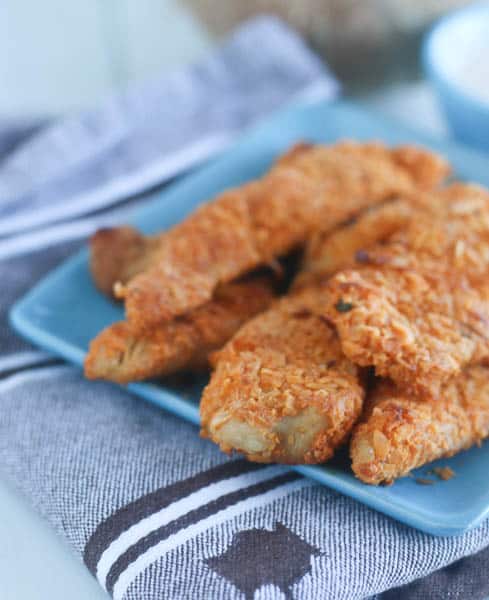 Print
Crispy Baked Coconut Chicken
Making this spicy coconut tenders at home would get you closer to the tropics (at least your taste buds would).
Ingredients
1

pound

chicken breast

1

Large

egg

½

cup

flour
Seasoned Coconut Mixture
1/2

cup

bread crumbs

1 1/2

cups

dried

grated coconut

1-

teaspoon

garlic powder

1

teaspoon

dried thyme

1-

teaspoon

paprika

¾

teaspoon

salt
Pineapple Marmalade Dip (optional)
1-

cup

pineapple marmalade

2

Tablespoon

Dijon mustard

2-

tablespoon

mayonnaise
Instructions
Prepare the Marmalade Dip, if desired : In a medium bowl, combine the marmalade, mustard and mayonnaise. Cover and refrigerate for at least several hours to allow flavors to blend

Preheat oven to 450°F. Align cookie sheet with parchment or foil paper, coat with cooking spray.

Cut chicken into strips of bite size pieces. Meat is always easy to cut when it is slightly frozen.

Whisk the egg in a medium-mixing bowl. Set aside

In another bowl, mix breadcrumbs, coconut flakes, garlic powder, thyme, paprika and salt

Dip each chicken tender first in flour, egg and then roll in seasoned coconut mixture. Press the coconut mixture very well into the chicken strips to coat them thoroughly.

Place on prepared baking sheet.

Bake until chicken is cooked through and the coating is starting to brown, 20-25 minutes – turn chicken after 10 minutes. Serve the chicken with Pineapple dip.

If frying chicken , heat oil to 375°. Fry chicken, a few pieces at a time, for 2-3 minutes on each side or until no longer pink and golden brown. Drain on paper towels.
Nutrition Information:
Calories:
546
kcal
(27%)
|
Carbohydrates:
102
g
(34%)
|
Protein:
19
g
(38%)
|
Fat:
17
g
(26%)
|
Saturated Fat:
9
g
(56%)
|
Cholesterol:
54
mg
(18%)
|
Sodium:
748
mg
(33%)
|
Potassium:
1370
mg
(39%)
|
Fiber:
49
g
(204%)
|
Sugar:
3
g
(3%)
|
Vitamin A:
7385
IU
(148%)
|
Vitamin C:
38.4
mg
(47%)
|
Calcium:
2002
mg
(200%)
|
Iron:
35.9
mg
(199%)