Orange Yogurt Cake-a light, moist and endlessly adaptable French cake. So Easy So Tasty.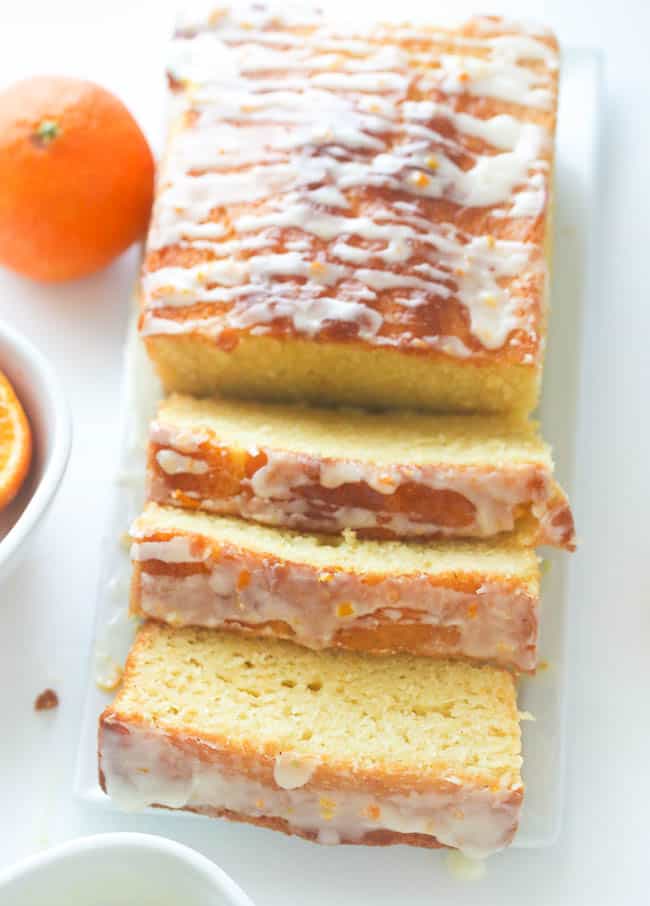 Do you remember the first cake that you baked? I do. Mine is Gateau au yaourt, a light, moist and endlessly adaptable French cake. My French neighbor, Mrs. Midi, taught me how to make this cake.
I remember the first time she baked this cake; I would call it pure torture. We, (her daughter, and some friends) did the baking the night before and she made us wait a day in order to gulp down the cake. She said," it tasted better" the following day…. the flavors had to mellow.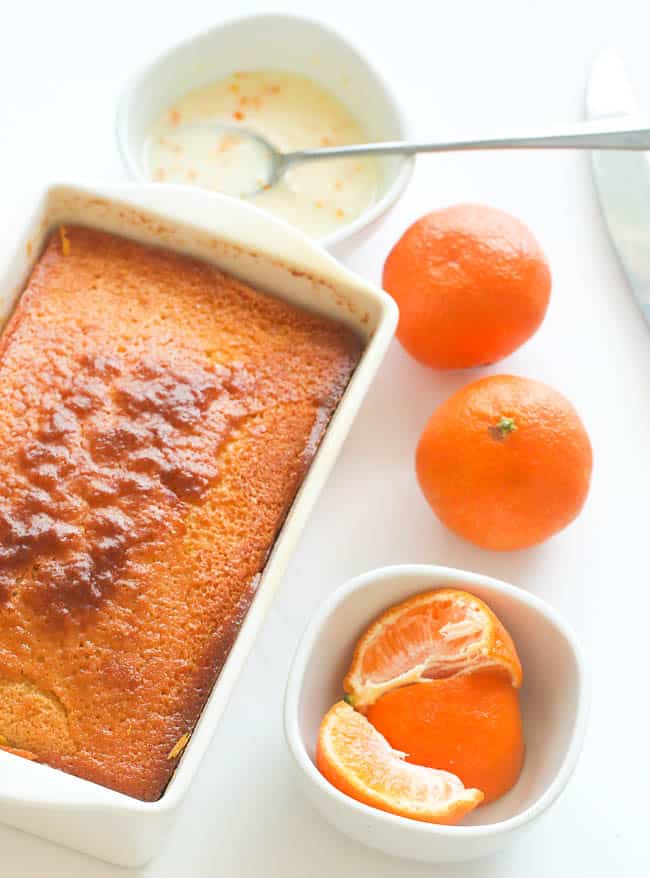 I would have love for the flavors to mellow in my tummy instead of the counter, seriously. I was 12 back then,   and still have all  these memories about this cake.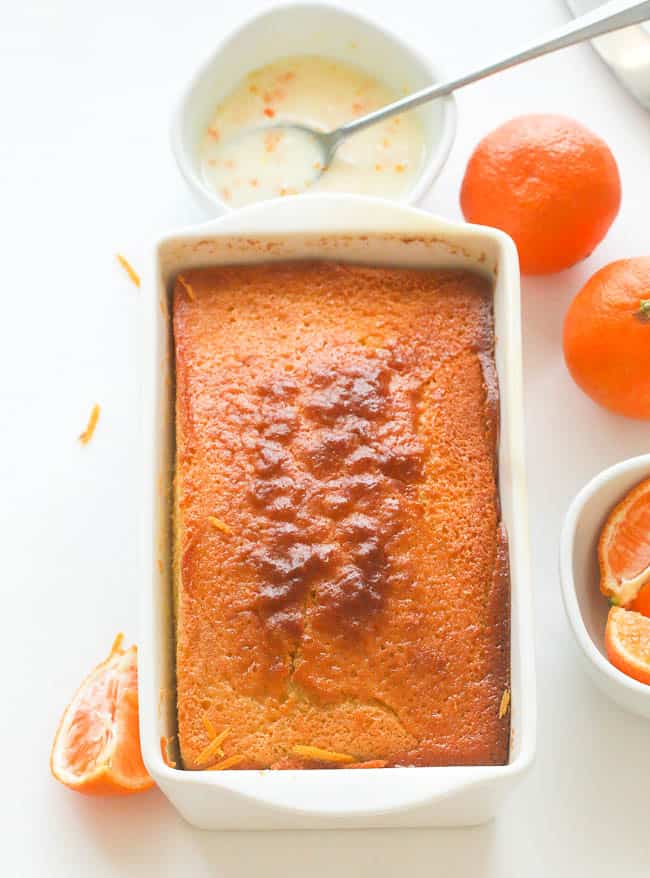 C if there is such a thing. You can switch up the oil, from canola, to olive oil, to corn oil (yes, I have used this before,).
The best part……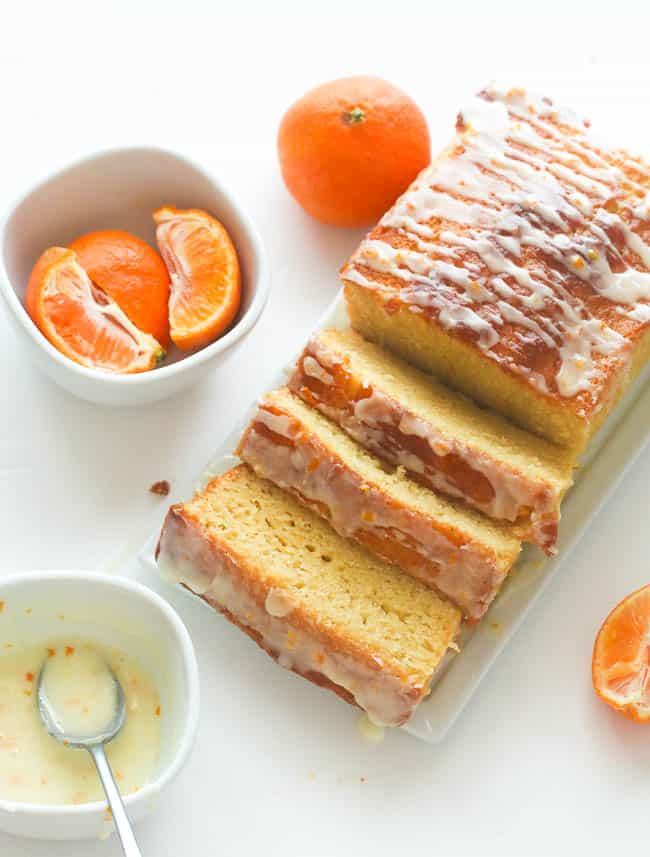 No food mixer or measuring cups. The yogurt containers will do a fine job.
I enlivened this cake with a combination of tangerine zest and fresh juice .Use any citrus fruit you have.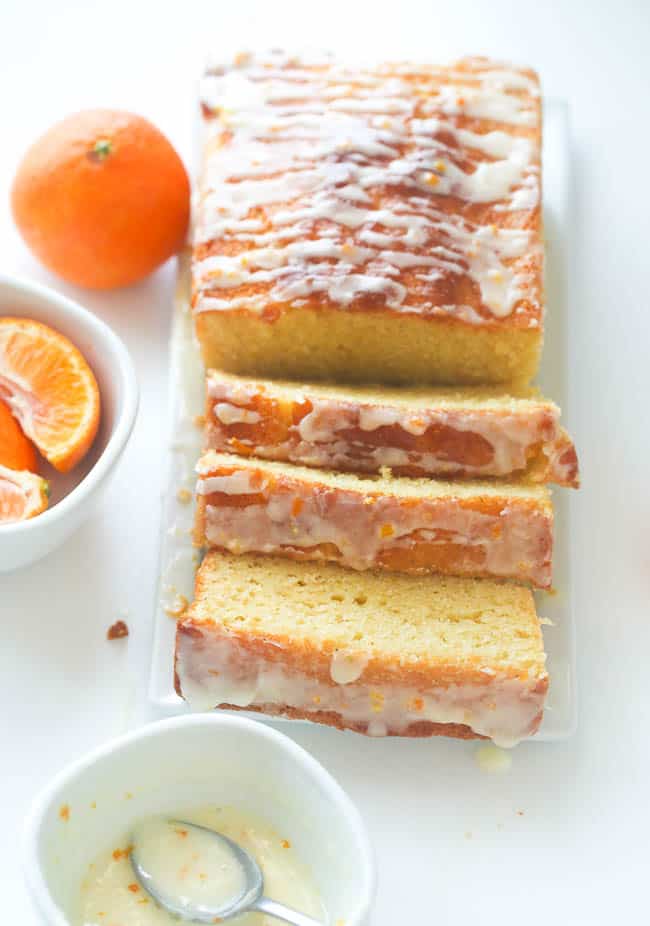 Now, I have to teach all my nieces how to make this cake. Oh, and my son and nephews too! So their first cake will be just mine.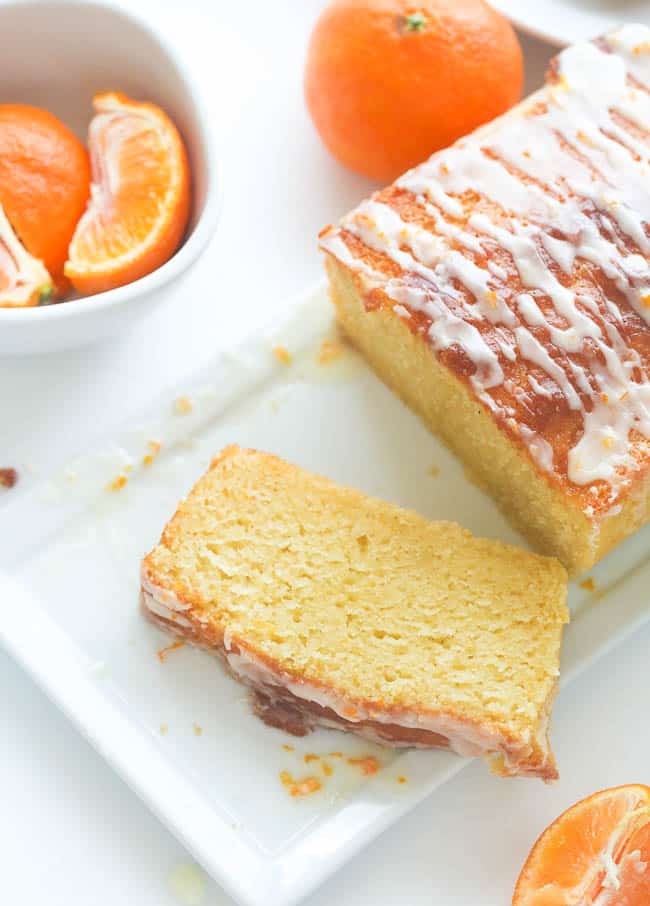 Happy Baking! It's all about the memories we create!!
Notes
I usually get  4.3 ounce  (122.5 gram) cup yogurt . However, you can use a  6 ounce yogurt
Watch How to Make It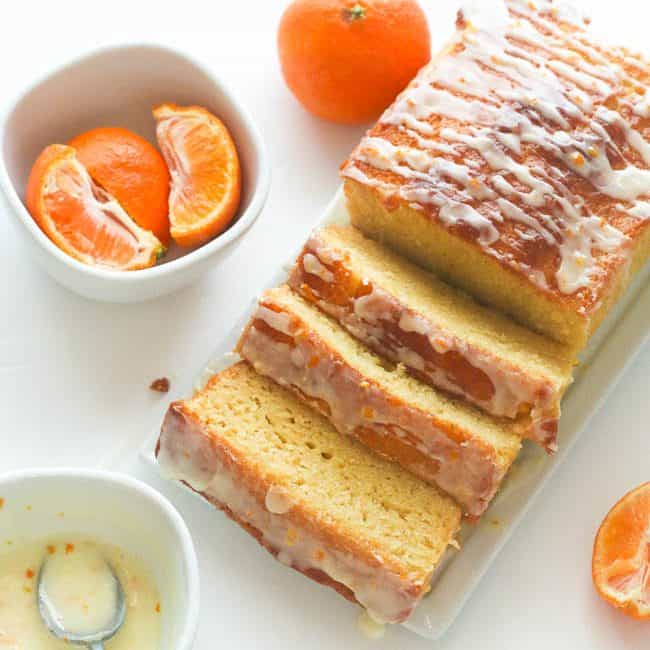 Print
Orange Yogurt Cake( Gateau au yaourt orange)
Ingredients
1 1/2

cups (190 grams))

all-purpose flour

1

cup (200grams)

sugar

2

teaspoons(10 grams)

baking powder

4 -5

ounce (140-150grams)

yogurt

I used vanilla

3

Large

eggs

2-3

teaspoons

grated zest ( Orange, lemon or tangerine )

1

teaspoon

pure vanilla extract

1

teaspoon

nutmeg

(optional)

1/2

cup (112grams)

cup oil ( or melted butter)
Tangerine Glaze:
1/2

cup

powdered sugar

1-2

Tablespoons

freshly squeezed citrus juice ( lemon, orange or tangerine )
Instructions
Heat the oven to 350°F. Grease a 9-inch spring form pan or a loaf pan lightly with baking spray or oil

In large bowl, stir together the flour, sugar, baking powder, tangerine zest and nutmeg. Set aside

In another medium bowl, whisk the eggs, vanilla and yogurt.

Gradually incorporate the wet ingredients with the dry ingredients

Then, fold in the oil until it is fully mixed- it will take a minute or so

Bake the cake in the oven until a round wooden toothpick inserted in the center comes out free of cake. About 50-55 mins.

For the glaze, in a medium bowl, whisk together the powdered sugar and tangerine juice. Adjust for thickness consistency by: adding more juice, if it is too thick , and adding more sugar if it is to running

. Let the cake cool to room temperature and then add the glaze. Pour over the top of the cake