The quandary of how to properly dispose of cooking oil after deep-frying your favorite food or snack is an ongoing question. Frugal people just can't stand to throw it out. Waste not, want not. Then some people actually pour it down the drain. 😱 What do you do with it?
Cooking and oil just go together. However, there is for sure a right way and wrong way to dispose of used cooking oil at home. It's time to take a look at the available options.
What do you do with cooking oil after frying?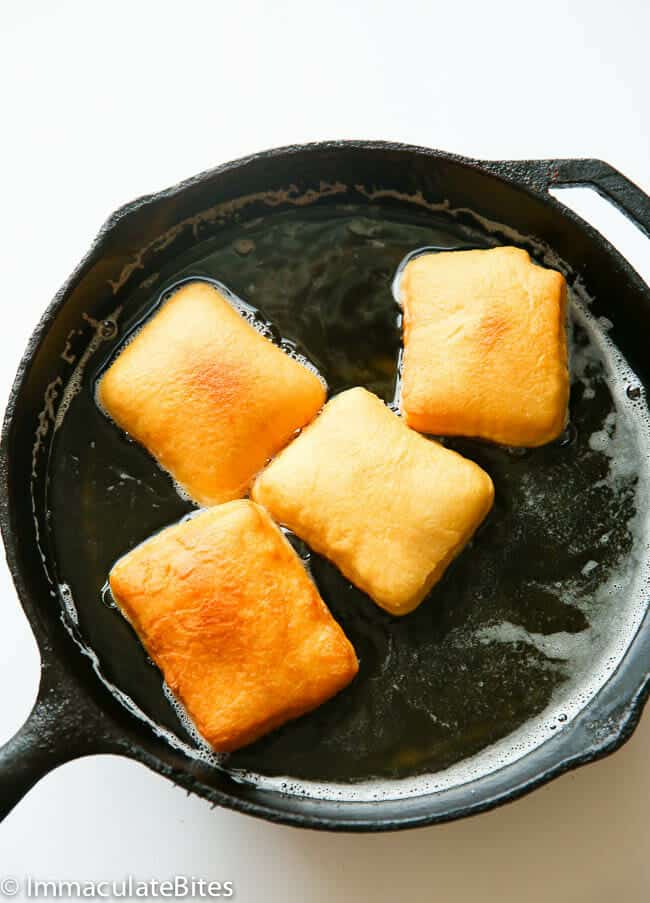 Honestly, we live in a throw-away society where everything is considered disposable. Done with it? Throw it out! However, there are better ways to use and dispose of cooking oil.
Hot oil and grease can be dangerous, so please let it cool before you do anything with it.
Simply pouring it into the garbage can cause a big mess, like the trail of oil dripping from the bag that leads from the kitchen garbage can all the way to the garbage pick-up place.
Why you should properly dispose of used cooking oil?
Environmentally friendly is the first two words that come to mind when someone asks me why I should care how I get rid of used cooking oil.
Avoiding a big mess is the second thing that comes to mind. Have you ever thrown out used oil only to have it leak out of the bag and make a huge mess? I bet you don't want that to happen again. I know I don't.
Can you recycle cooking oil?
YES! Yes, yes, and yes! There are several ways you can reuse and recycle used cooking oil. Of course, the best solution is to reduce the need for cooking oil by air-frying. Air Fryer Chicken Legs offer the perfect recipe to get you started.
Clean It and Use It
Reuse it – If it hasn't broken down from the heat, you can strain it with a coffee filter or paper towel, then use it as you would fresh cooking oil.
Make soap – You read right. How do you make soap? Fat, water, lye or caustic soda, essential oils for a good smell, protective gear, and a few other details, and you can make your own all-natural soap.
Pet food – Add a drizzle to the seeds for bird food or your dog's food. A dog's coat will shine when it has enough fat in its diet.
Oil-burning lamp – Do you have an oil-burning lamp? It might be a good idea to have around for the occasional power outage. Filter the oil, then add some essential oils, and then burn it in your lamp.
Wooden cutting board conditioner – I love my wooden cutting boards, but sometimes they start looking dry and beat-up. With a little oil on a paper towel, you can bring them back to life. If you have wood or rattan furniture, you can give them a new shine by mixing oil and vinegar in equal amounts.
Tool protector – Use it on your gardening tools or cast iron skillets to keep them from rusting and protect them from the elements.
Get Rid of It
Donate it – Some restaurants have an agreement with recyclers that turn used cooking oil into biodiesel. Ask around and find a restaurant that would take your used cooking oil. Or donate it to an organization that makes biodiesel.
Compost it – Yes, you can! Do you have a garden and compost? Composting worms love vegetable oil in reasonable amounts. After they're done with it, you can use it as fertilizer in your vegetable garden. Win-win!
Pest and weed control – Make an easy bug spray with one cup of oil and 1 tablespoon liquid soap. Store until ready to use it, mix 2 tablespoons in a liter of water, and put it in a spray bottle.

Spray those nasty aphids on your plants. Are there some weeds that just refuse to disappear? Generously coat all their leaves with oil and see what happens.
Big DON'Ts When Disposing of Cooking Oil
Thousands of dollars are regularly spent in cleaning up clogs caused by fat in the plumbing. The fat combines with disposable cloth, then becomes fatbergs that clog city sewage pipes. Yikes!
Don't dispose of it while it's still hot!

Don't pour it into the trash can!

Don't pour it down the sink!

Don't pour it down the drain.

Don't pour it down the toilet, especially if you have a septic tank.
How to Dispose of Cooking Oil
The oil that stays liquid

Let it cool.

Put it in a disposable container.

Throw it in the trash.
Grease, lard, or other oil that becomes solid when cool
Let it cool.

Dispose of it as you would other non-offensive trash.
So go ahead and fry to your heart's content knowing that you now know what to do with the oil afterward. Be kind to the environment and avoid terrible messes by disposing of cooking oil correctly.
Delicious No-Fry Recipes
You won't have to worry about all of the above-mentioned though if you'd want to go the oil-free route. And I just have the perfect recipes for you to try as a starter.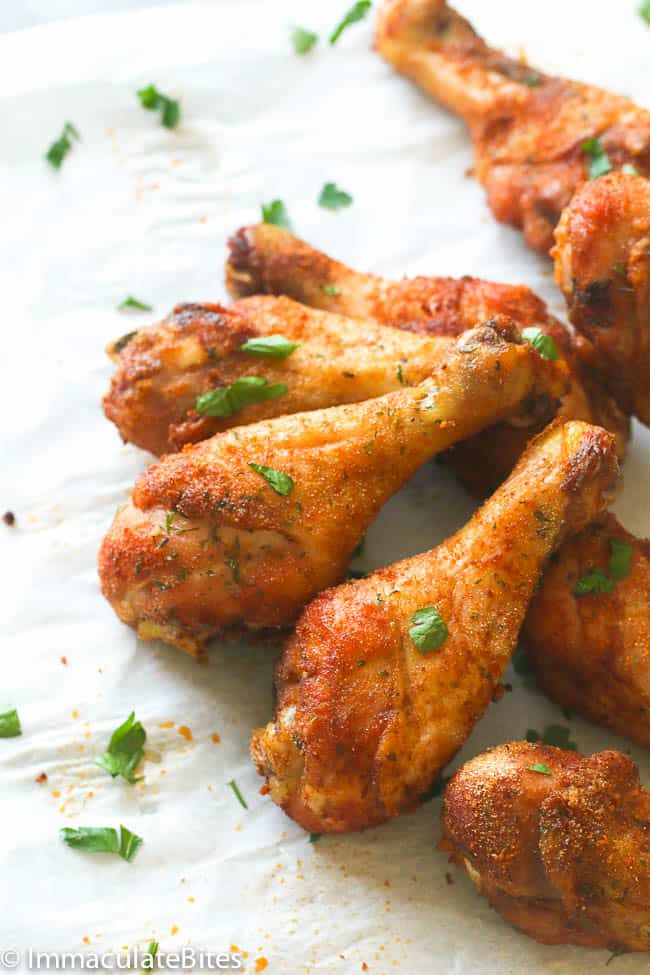 It's one of my blog's top recipes for years for a reason. These baked chicken legs are not only crispy, but they're also juicy and tender on the inside and full of flavors. You'll be licking your fingers for sure!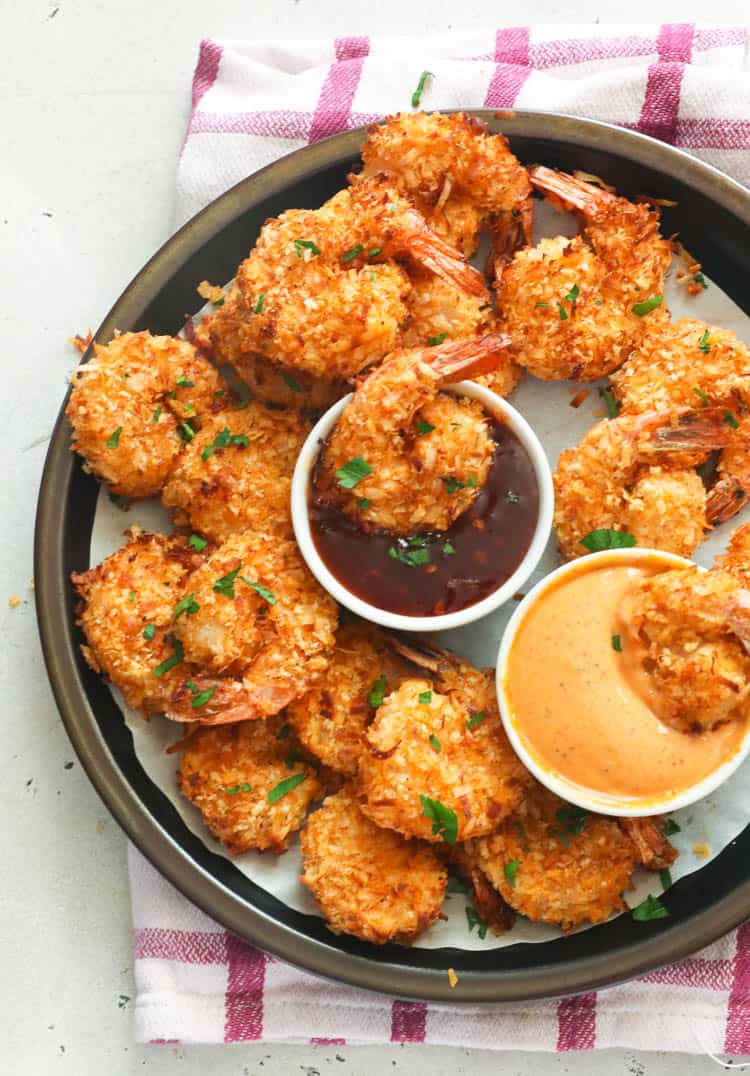 Irresistibly sweet, crunchy, and juicy Coconut Shrimp in crispy coconut coating made in the air fryer and served with homemade marmalade or sriracha dipping sauce.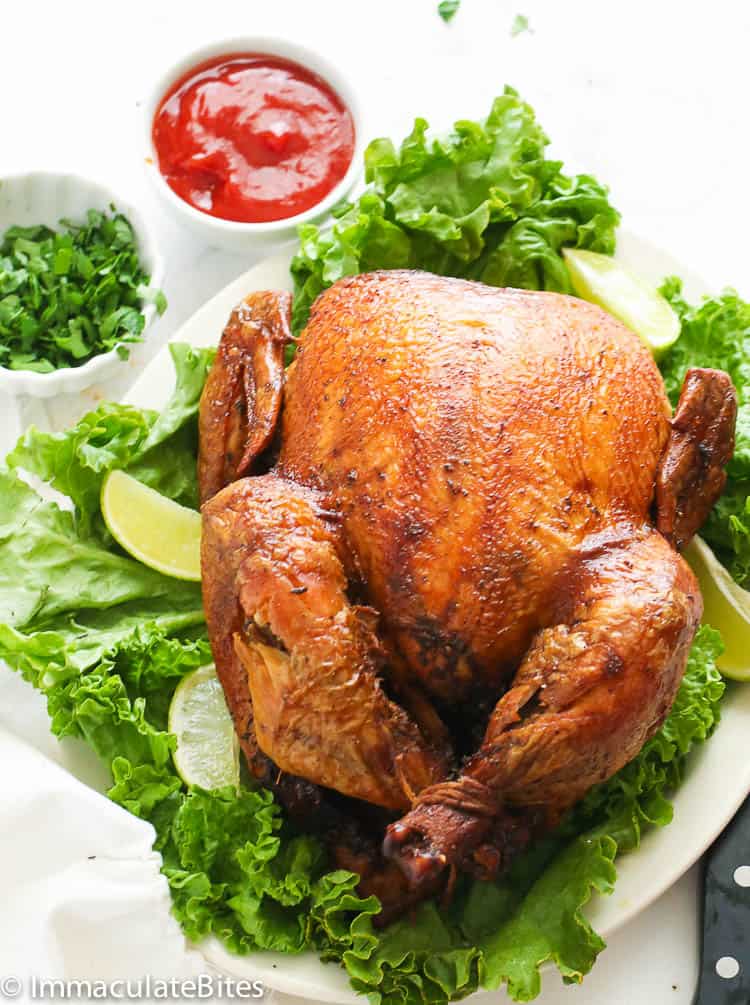 Tender juicy and delightfully flavorful whole chicken coated in a 4-ingredient homemade rub and slow-smoked to perfection. The easiest yet most flavorful whole chicken you could ever have, and no frying involved!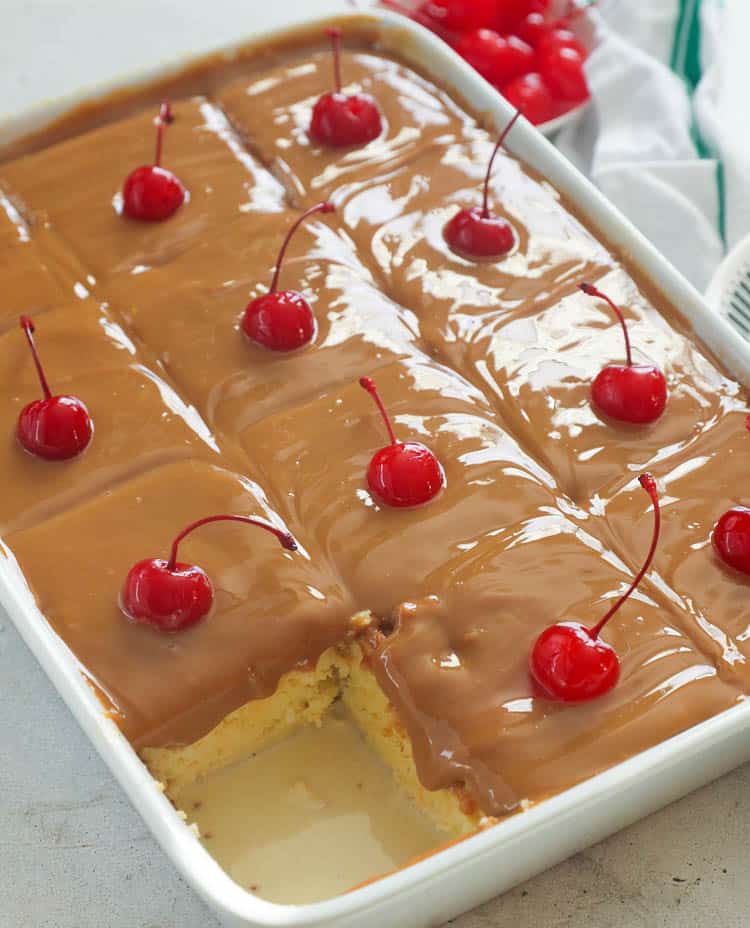 A soft, tender, moist, and sweet cake soaked in four different flavors of milk. Best served the following day. If you are entertaining and still undecided about what to make for dessert, especially for a Mexican theme party – look no further.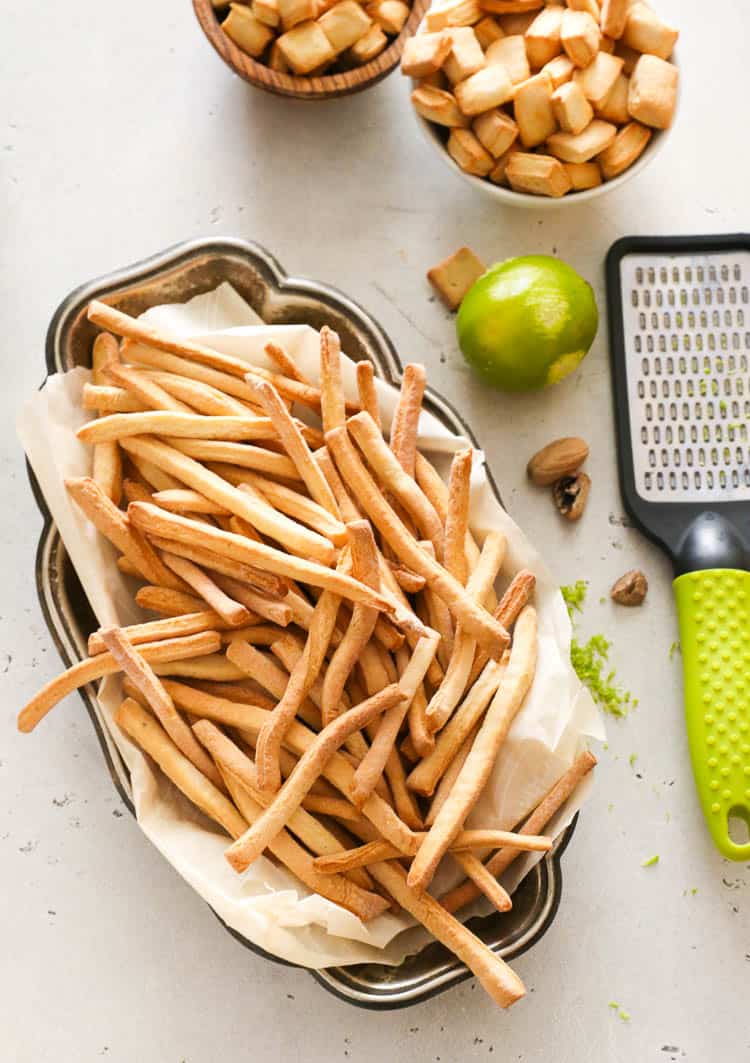 Guilt-free snacking has never been this easy! This Air Fryer Chin Chin recipe turns your classic West African holiday snack into a healthier treat. Sounds impossible?
Well, it's here, and it's totally happening! Snacks are now becoming healthy!
How do you usually dispose of cooking oil at home? Do you follow any of those guidelines mentioned above?