Jalapeños Corn Casserole- A flavorful twist on  corn casserole  with garlic , jalapeños , bell pepper and onion – So uplifting, satisfying and a must for your thanksgiving table.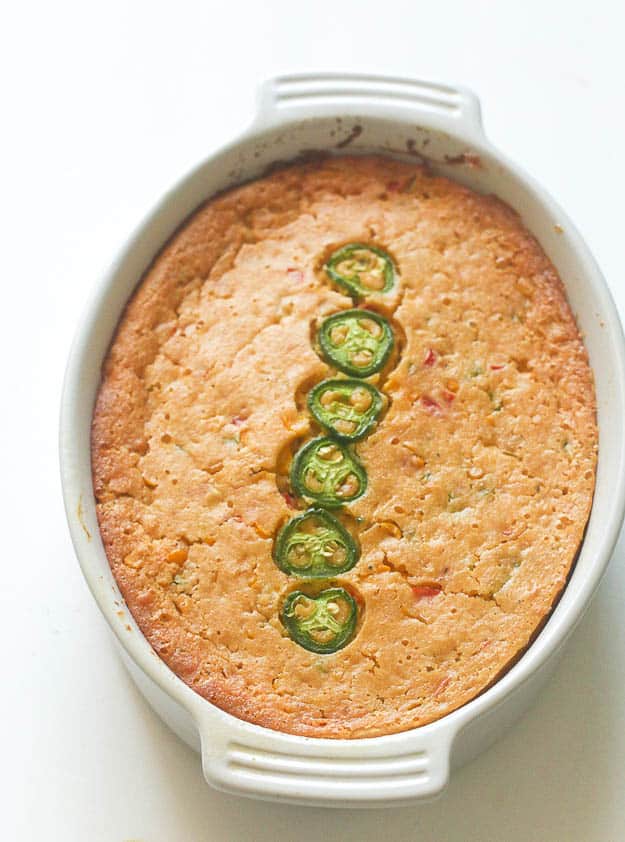 When I think of corn casserole, I think of THE ultimate comfort food, sure they taste good, but there is something more alluring about this casserole- something uplifting, satisfying and pleasurable to the soul and stomach.
These  are just a few of my thoughts about corn casserole, coupled with the thoughts of hundreds of people that have had the pleasure of digging in.
I usually make this during the holidays – when calories don't count …(that is what I say to anyone who starts mentioning calories). By the way I lightened it  a bit with less butter and no cheese.
This casserole is a holiday favorite of mind -it's always a big hit!  The kids really love it…and adults fight over it too- with so much goodies how can you turn it down!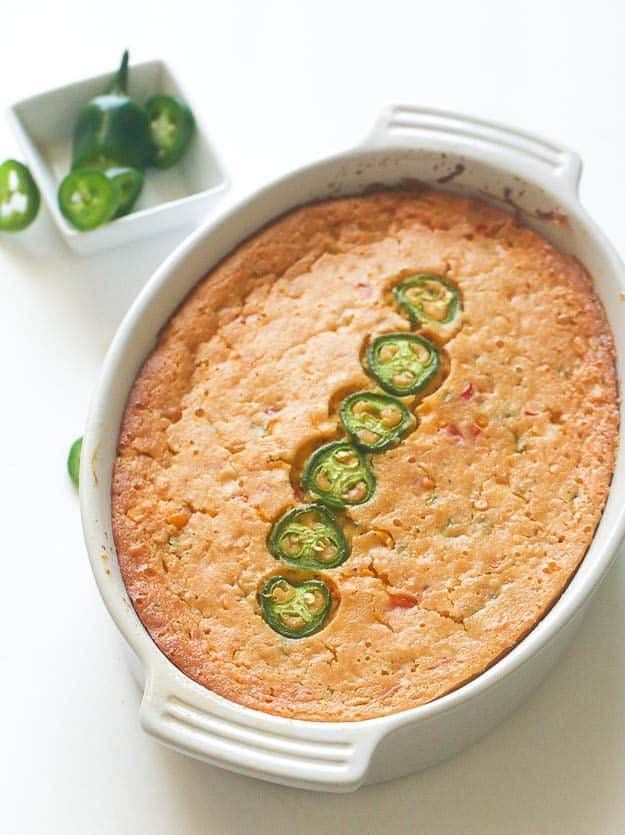 It packs so many flavor and lends itself to so many variations – with so little work. I like my corn casserole with a southwest spin on it – chopped onions, Jalapenos, onions, bell pepper, and cayenne pepper.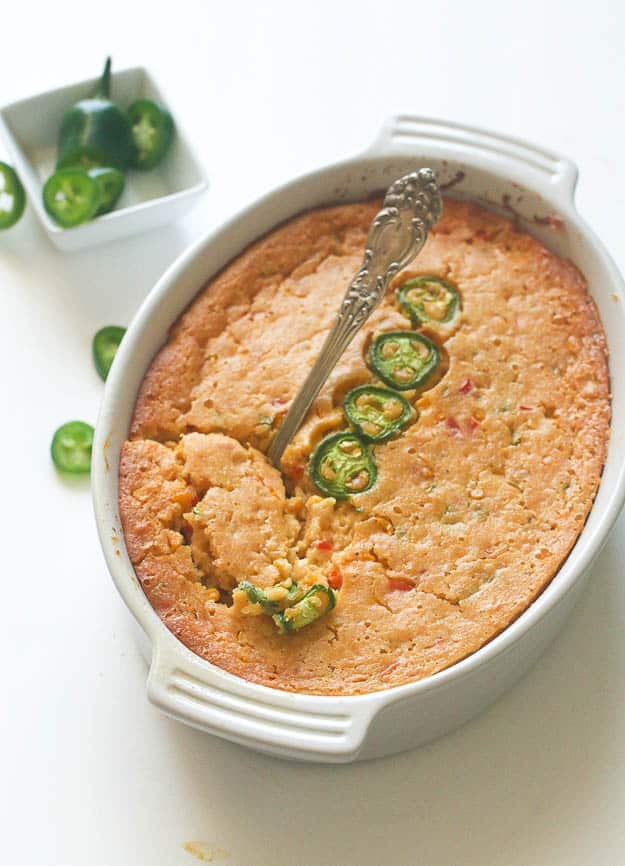 Do double this recipe, if you are cooking for a large crowd.
Throw some prepared sausage, bacon, or prosciutto on top, for those of you that want protein and salty garnish.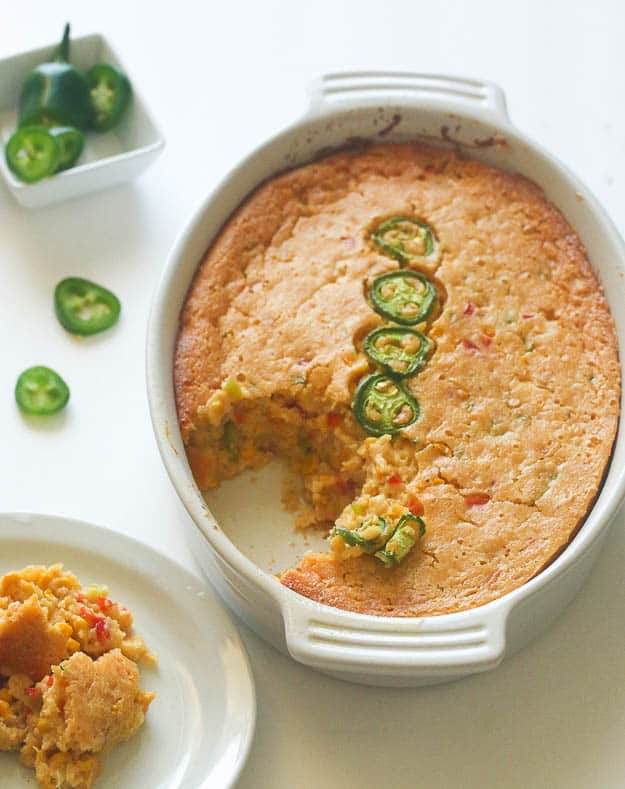 Enjoy it!
Notes
For heat you can use 1 teaspoons cayenne pepper and omit Jalapeños  entirely
Here's a  great substitute for Corn Mix
2⁄3 cup  all-purpose flour
1⁄2 cup  yellow cornmeal
1/4 -1⁄3 cup  granulated sugar
2 teaspoons baking powder
1⁄2teaspoon  salt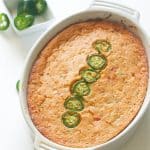 Corn Casserole
Ingredients
1-2

Jalapenos peppers diced

1

bell pepper diced

1/3

cup

diced onion

1

teaspoon

minced garlic

1

15 oz can cream style corn

1

15 oz can sweet corn drained

1/3

cup

75grams unsalted butter softened

1

8 oz container Sour cream

2

large eggs slightly beaten

1

8.5 oz box cornbread mix (any variety)

1

teaspoons

creole Salt or more Adjust to taste

1/2

cup

cheddar cheese

optional
Instructions
Preheat oven to 350 degrees F. Grease casserole bowl and set aside

Heat a sauce pan with about 2 tablespoons butter , then add onion, jalapeños pepper, garlic , saute for about a minute , followed by bell pepper.

You can do this in the microwave too - 2-3 minutes.

In a large bowl, corn bread mixl, sweet corn , cream style corn, eggs, bell pepper mixture, sour cream and cheese. Cheese is optional here.

Stir in corn mixture into prepared casserole and bake until top is lightly brown about 40 – 50 minutes depending on your oven and pan