Are you looking for a good substitute for rosemary? You're in the right place! Its flavor characteristics are the secret to effectively replacing it.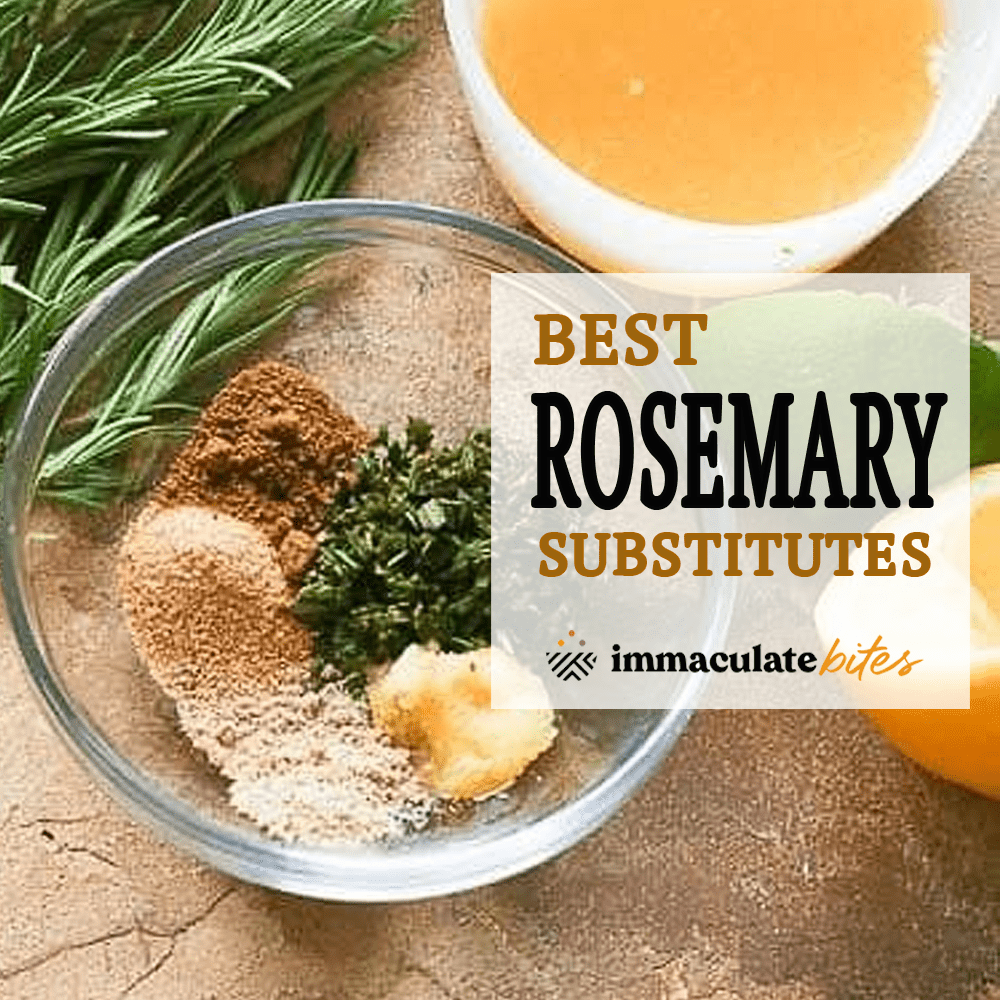 Rosemary is a perennial herb that can keep propagating once it has set its roots in the soil. It only requires minimal maintenance.
Plus, a little pruning so that it will not grow taking up space in the area where it is planted. That I think would be a great help that these herbs can easily grow and be cultivated. Makes them easier to find, right?
Best Substitutes for Rosemary
We can substitute rosemary depending on the flavor profile that we want to add to a dish. Nothing can replace rosemary's distinctness, but if the goal is to at least add its flavor then we can replace it with herbs of the same mint family.
1. Sage
It tastes herby with subtle tangy and spicy flavors. It's a good addition to savory dishes as it helps add a good contrast to their tastes.
Substitute 1/2 teaspoon of sage to 1 tablespoon of Rosemary.
2. Marjoram
An aromatic, sweet, and tangy herb that can be similar to thyme's flavor but with a slightly bitter aftertaste.
Substitute with a 1:1 proportion with rosemary.
3. Thyme
It has an aromatic, herby, sweet, and slightly lemony taste. You may use Thyme as a substitute for rosemary for its flavor similarities, though thyme tastes lighter than rosemary.
It's a nice inclusion to this comforting Homemade Cream Of Chicken Soup.
Substitute it for rosemary with a 1:1 proportion.
4. Mint
This herb is known for its mildly sweet, herby, and menthol taste. Mint is a delicate herb that should be added to food after cooking. It also pairs up really well with savory dishes and also salads.
You should try it with this savory good Braised Lamb Shanks.
Substitute it for rosemary with a 1:1 proportion.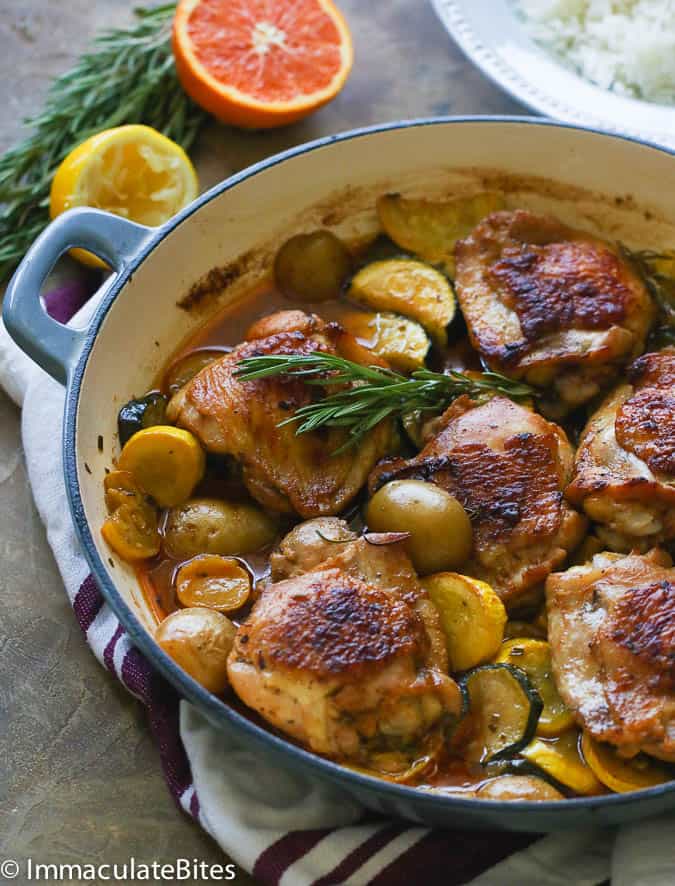 What Does Rosemary Taste Like?
Rosemary has an aromatic, lemony, and piquant flavor with a subtle bitter aftertaste. That goes well with chicken, beef, pork, and lamb. (You can also try making this savory and lemony Steak Marinade to pump up the flavor of the meat. )
Its taste also blends well with other herbs and spices like garlic, pepper, parsley, tarragon, and mint. It's a strong herb that can withstand agitation and extended cooking time. The more you cook it the more its flavors come out.
Add rosemary to these savory and comforting recipes of mine for a more filling meal experience.
Substitute Dried Rosemary To Fresh
You can use this proportion of 1 teaspoon dried rosemary to 1 tablespoon fresh. Dried rosemary's texture is really hard, so it needs to soften through cooking.
You can add both at the beginning of the cooking process like in this savory Focaccia Bread.
Can I Substitute Rosemary With Basil?
You can substitute Basil for Rosemary with a 1:1 ratio. These herbs are both in the same mint family. Basil is a good alternative for Rosemary because of its aromatic and savory flavors.
But, unlike rosemary that has sturdy leaves, basil on the other hand is delicate so it must be added at the end of the cooking process.
Can I Use Italian Seasoning To Substitute For Rosemary?
Italian seasoning is an herb mix composed of basil, thyme, oregano, rosemary, garlic powder, and coriander, sometimes more ingredients are added to the mix.
Use equal proportions for substituting dried rosemary with Italian seasoning. You can use this herb mix to flavor your roast chicken – it'll be bursting with flavor and aroma!
Is Oregano Like Rosemary?
Oregano has an aromatic and warm pungent taste. Though they are from the same mint family, these herbs are from a different species too.
It is best to add it to Italian dishes and tomato-based food like pasta, pizza, and this spicy Taco Soup.
Substitute with a 1:1 ratio and for dry to fresh, replace half of the amount of fresh herb required in the recipe.
Are Thyme and Rosemary The Same?
Thyme has a floral aroma and tangy-savory taste. It's also a member of the mint family which makes thyme a good substitute for Rosemary.
Use thyme to make flavorful dishes like this Braised Chicken Garlic Thyme and this refreshingly spicy Fish Pepper Soup.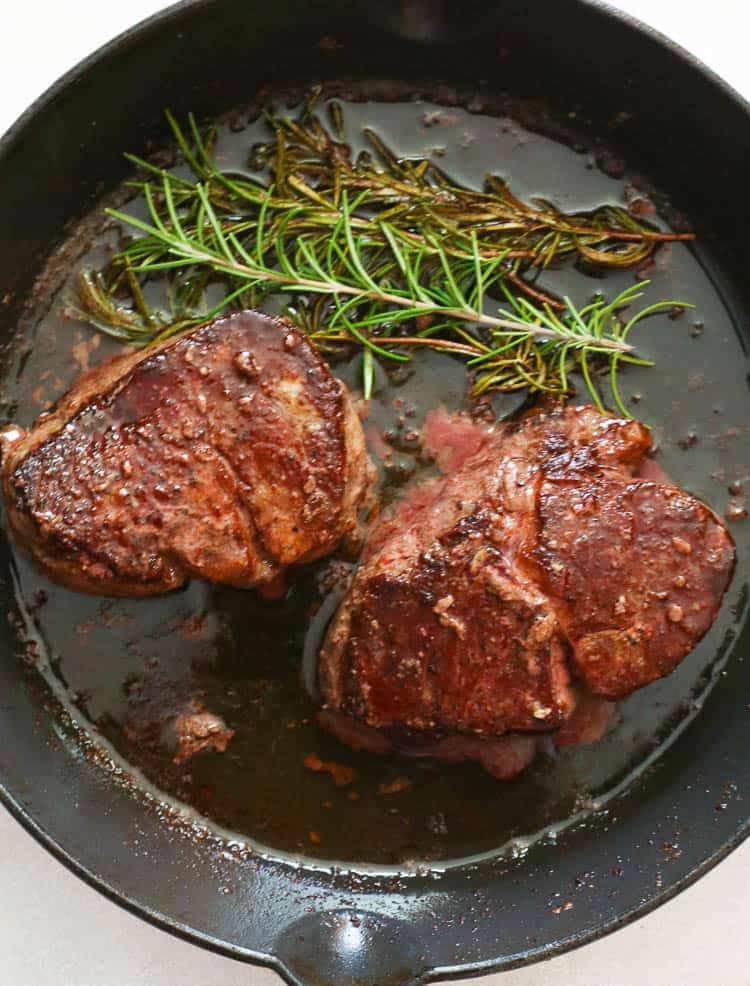 There you have it! Always consider the food and flavor that you want to achieve before substituting an ingredient. A pungent herb like rosemary cannot be replaced for its unique flavor. But, if all else fails you can actually make tweaks to recipes with other alternatives to achieve the flavors that you want.😉