Homemade Poultry Seasoning – easy homemade herb-based spice blend that transforms your regular chicken or turkey into exceptional meals. Simply flavorful, customizable and very forgiving seasoning that you can add to just about anything!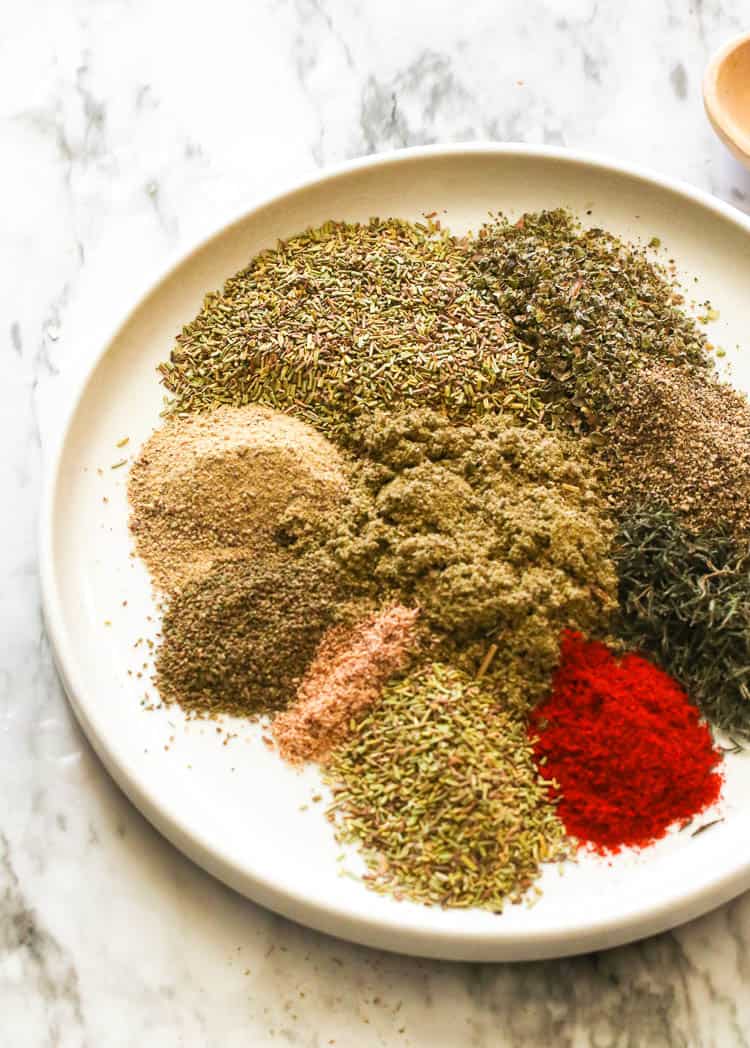 If you've been following this blog for quite some time, you probably know that I am a fan of homemade seasonings. What I like about homemade spice blends is you know exactly what goes into your seasoning and you're able to adjust it to suit your taste buds.
Today's recipe is one of our new favorites. I've been using this lately on chickens and turkeys (hello, Thanksgiving!), a sprinkle here and there on pot pies, soups and even on vegetables!
Yes! Vegans or vegetarians would simply adore this as you can make your veggies taste appetizing without adding any meat into it. I am openly not the biggest fan of eating my veggies so this helps me to not put up a fight when consuming my greens. Trust me, you won't believe how far a dash of this poultry seasoning can go! Let's go ahead and get the ball rolling!
What is in Poultry Seasoning?
The most basic ingredients of a classic poultry seasoning are sage and thyme which brings out that prominent woodsy aromatic flavor in every dish. Moreover, other common ingredients found in this seasoning includes rosemary, marjoram, and black and white pepper. There are also blends that include oregano, dried onion and garlic, nutmeg, celery flakes, ginger, bell pepper, cayenne and allspice.
Of course, like any other homemade blend, you can increase or decrease the amount of each individual spice to suit your tastebuds. If you have a favorite store-bought blend, you can go ahead and check out their label and see what herbs and spices were added and create your own homemade version.
Poultry Seasoning Ingredients
For this recipe, I'm sticking with the traditional ingredients for consistency in flavor. Below is the list of what you will need to create your very own homemade poultry spice blend at home.
Rubbed Sage – Sage pairs well with chicken and other poultry meat with its sweet and somewhat bitter flavor that resembles eucalyptus and citrus notes. Take note that is NOT GROUND, nor a fresh one, but RUBBED sage is lighter and less concentrated compared to ground sage. Rubbed sage is made by rubbing (thus the name!) dried whole sage leaves to create a lighter mix.
Dried Rosemary – Go light on the rosemary 'cause they can be a bit overpowering sometimes, unless of course, you and your family loves it.
Dried Thyme – Using thyme can be a matter of personal taste. So you can adjust it between one and two parts of the recipe.
Dried Marjoram – Like thyme and oregano, marjoram is also a member of the mint family. Its dried form tends to have a concentrated flavor compared to the fresh ones. When compared with oregano, marjoram is sweeter and milder in flavor and versatile enough to be used on meat and salads.
Black Pepper – To add that note of unique sharp pungent taste and earthy flavor.
White Pepper – To bump our seasoning to the next level, in addition to black pepper, I also added white pepper for that subtle hot taste on the tongue.
Smoked Paprika – Although this spice is not commonly found in a poultry seasoning, it's totally worth adding for our homemade spice blend. It adds sweet, cool and smoky undertones without adding any heat.
Celery Seed – These seeds add that distinct celery flavor to our blend without chopping up the vegetable itself. It has concentrated celery flavor, earthy and grassy with a slight bitter edge.
Nutmeg – I love adding nutmeg on most of my savory dishes and even desserts. It has that nutty and slightly sweet profile flavor that will add warmth to your palate.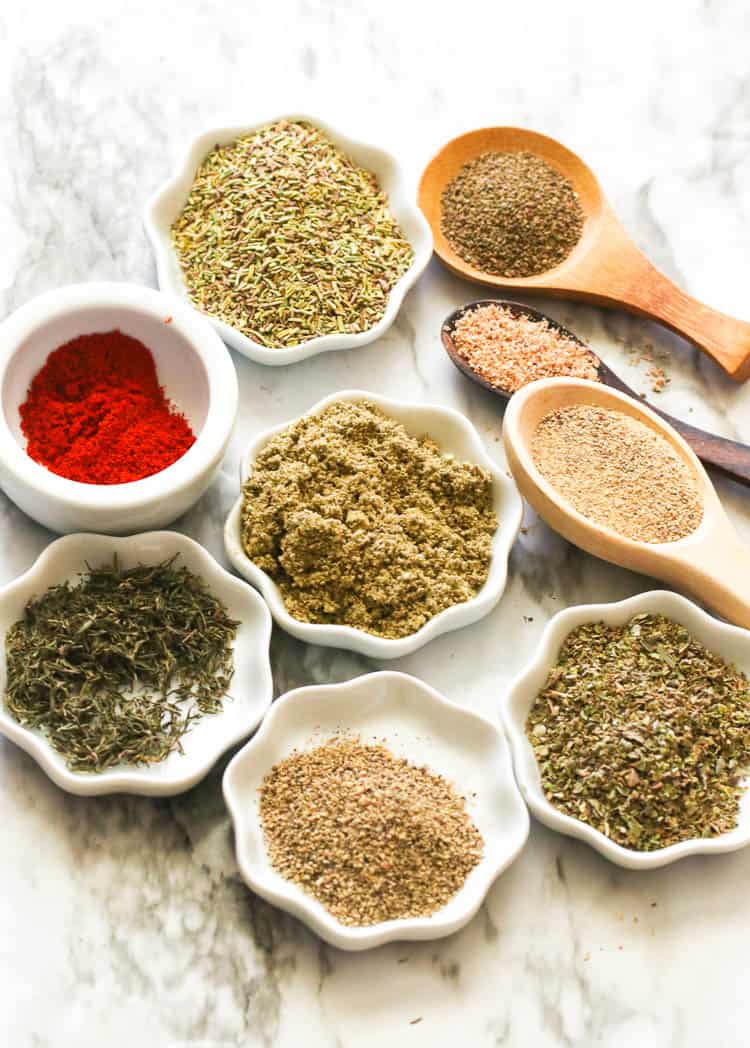 How to Use Poultry Seasoning
Now that Thanksgiving is just around the corner, you will pretty much need this seasoning on hand to spice up just about everything – turkey, pot pies, stuffing or gravy. If that's not enough, you can also sprinkle your sauteed veggies or soups with this. Or you can check my favorite roast recipes below and just swap the spice blend to this: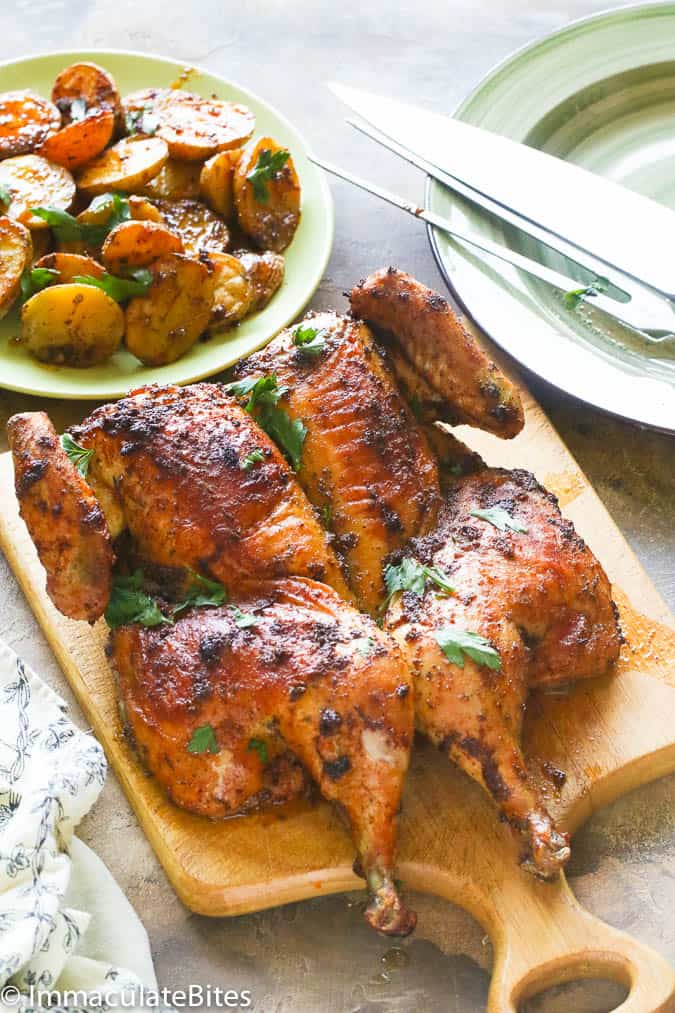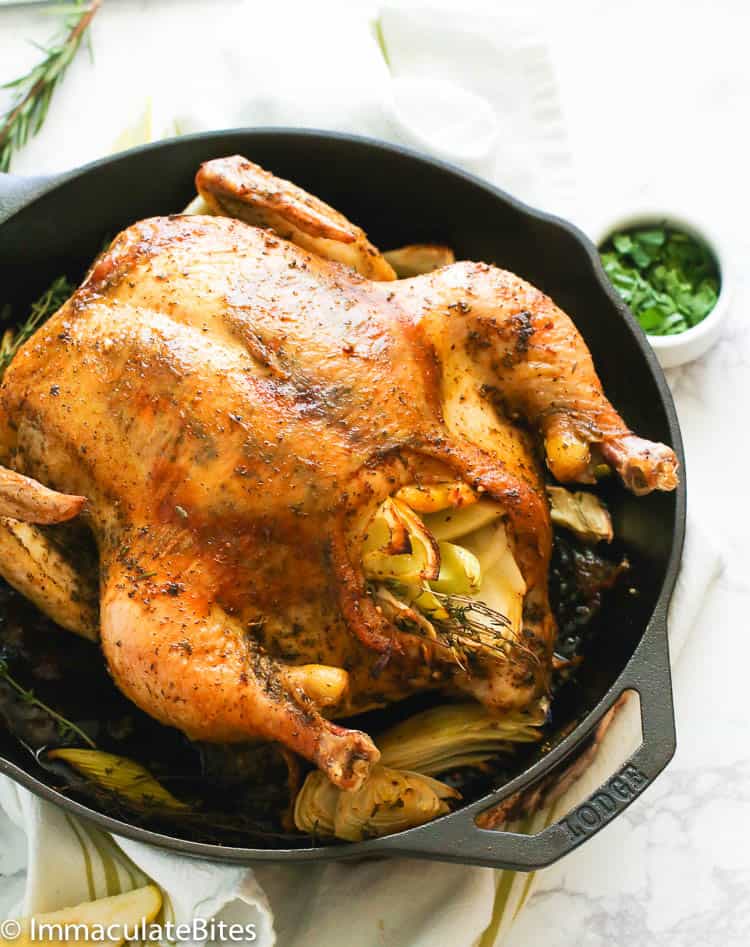 How to Make Poultry Seasoning
Rather than buying a prepared poultry seasoning, why not gather the ingredients and make them at home. Simply combine all the ingredients listed in the recipe box below, mix and store in an airtight container. Make sure to give the mix a stir before using it as spices will settle at the bottom.
How to Store Homemade Poultry Seasoning
Store this homemade seasoning in a glass jar, spice bottle or resealable plastic bag for up to 6 months. The shelf life would also depend on the age of the oldest spice you used in the mix. Keep them in a dry, dark and cool place for proper storage. And don't forget to label it with the name and expiration date.
More Homemade Seasoning For You To Try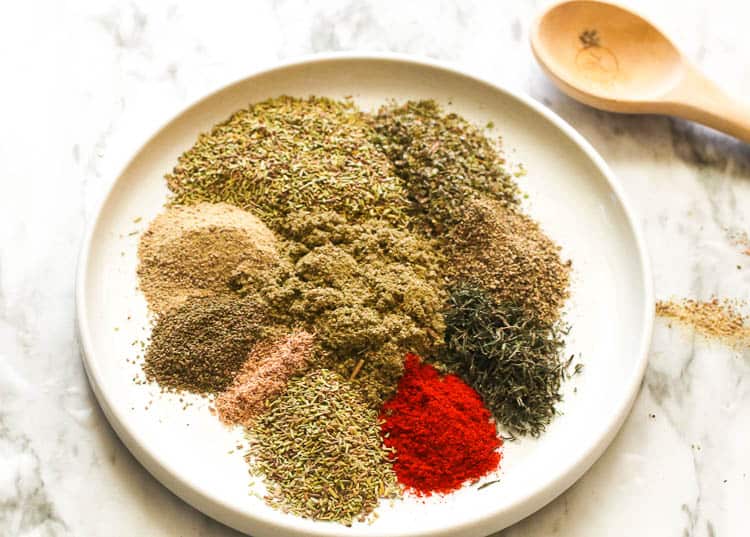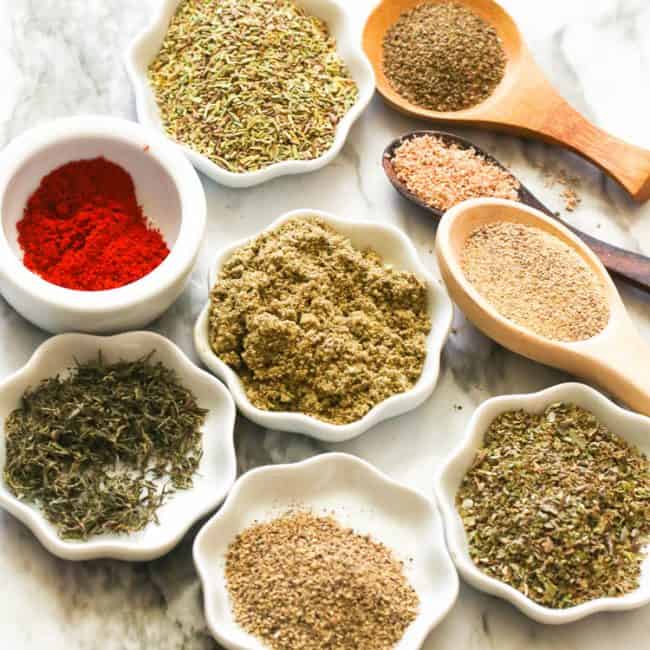 Print
Homemade Poultry Seasoning
Homemade Poultry Seasoning - easy homemade herb-based spice blend that transforms your regular chicken or turkey into exceptional meals. Simply flavorful, customizable and very forgiving seasoning that you can add to just about anything!

Ingredients
3

tablespoons

rubbed sage

2

tablespoons

dried rosemary

2

tablespoons

dried thyme

1

tablespoon

dried marjoram

½

tablespoon

freshly ground black pepper

1

teaspoon

smoked paprika

, (optional)

1

teaspoon

celery seed

, (optional)

½

teaspoon

ground white pepper

½

teaspoon

ground nutmeg
Instructions
Combine all spices together and mix mix mix! Store in a mason jar or in an airtight container. Before using, always give the mix a stir as spices will settle.
Nutrition Information:
Calories:
89
kcal
(4%)
|
Carbohydrates:
18
g
(6%)
|
Protein:
3
g
(6%)
|
Fat:
3
g
(5%)
|
Saturated Fat:
1
g
(6%)
|
Polyunsaturated Fat:
1
g
|
Monounsaturated Fat:
1
g
|
Sodium:
14
mg
(1%)
|
Potassium:
316
mg
(9%)
|
Fiber:
10
g
(42%)
|
Sugar:
1
g
(1%)
|
Vitamin A:
1948
IU
(39%)
|
Vitamin C:
10
mg
(12%)
|
Calcium:
399
mg
(40%)
|
Iron:
16
mg
(89%)