This 7-Day Easy Meal Plan contains easy to cook recipes using simple ingredients that also make great freezer meals for the entire family. I've also included some ingredient substitutes and recipes to make out of it to make it more family-friendly.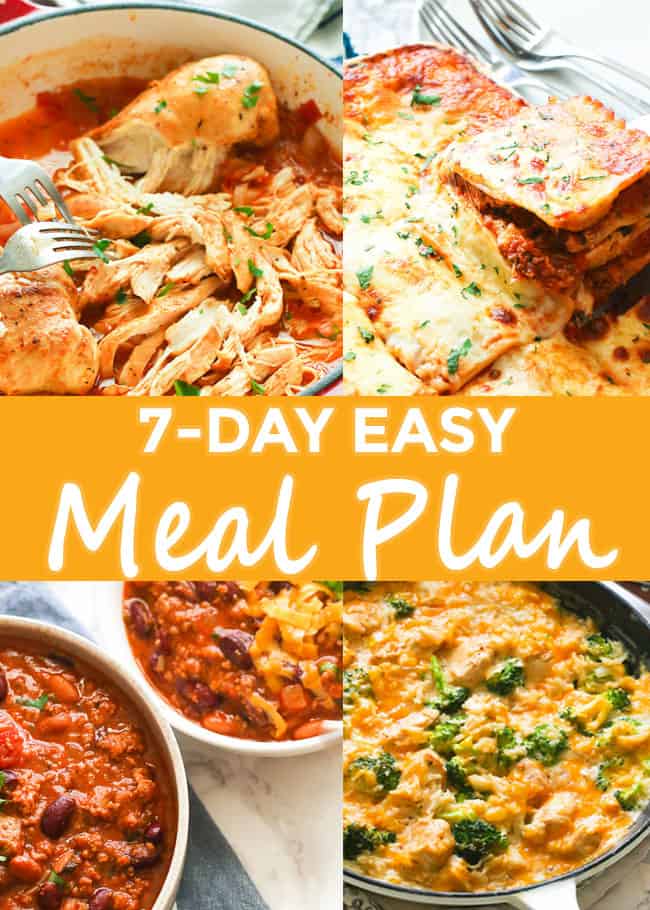 I remembered how life was 3 weeks ago for me. I even attended a conference with fellow food bloggers. Then all of a sudden my son's classes were suspended, people were panic buying at the groceries and friends and family were flying home just before we're told to stay put.
Today is indeed a tough time for all of us. But one thing we can do for ourselves is to keep calm and stock our pantries with essential food and other important items as we don't know when would this be over. And so I've handpicked, for now, 7 easy dinner recipes that are either freezer-friendly or can be repurposed. Versatile, easy to prepare, comforting and delicious recipes coming your way to get you through the next few days. 
1. Easy Lasagna
Classic family-favorite dinner with lasagna noodles, cheeses, and rich meaty sauce. This casserole dish is a fantastic make-ahead and freezer meal that can be stored in whole or in smaller portions in case there's just a few of you at home. You can freeze this lasagna dish for up to a month.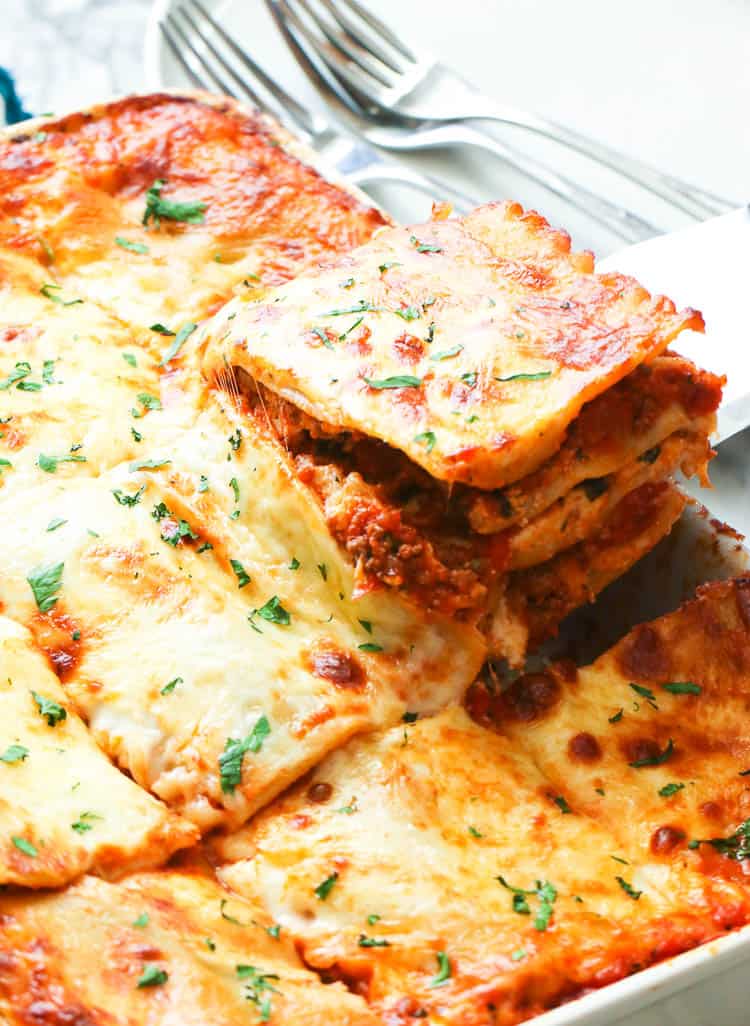 2. Shredded Chicken
Perfectly moist and seasoned chicken breast shredded into bits and can be used in a variety of ways. And it freezes well for your weekly meal plan. This easy chicken recipe saves pretty well and can be used in different ways such as fillings for Chicken Quesadilla, toppings for your chicken salads, stuffings for Chicken Tortilla Pinwheels or as add-ons to Brunswick Stew.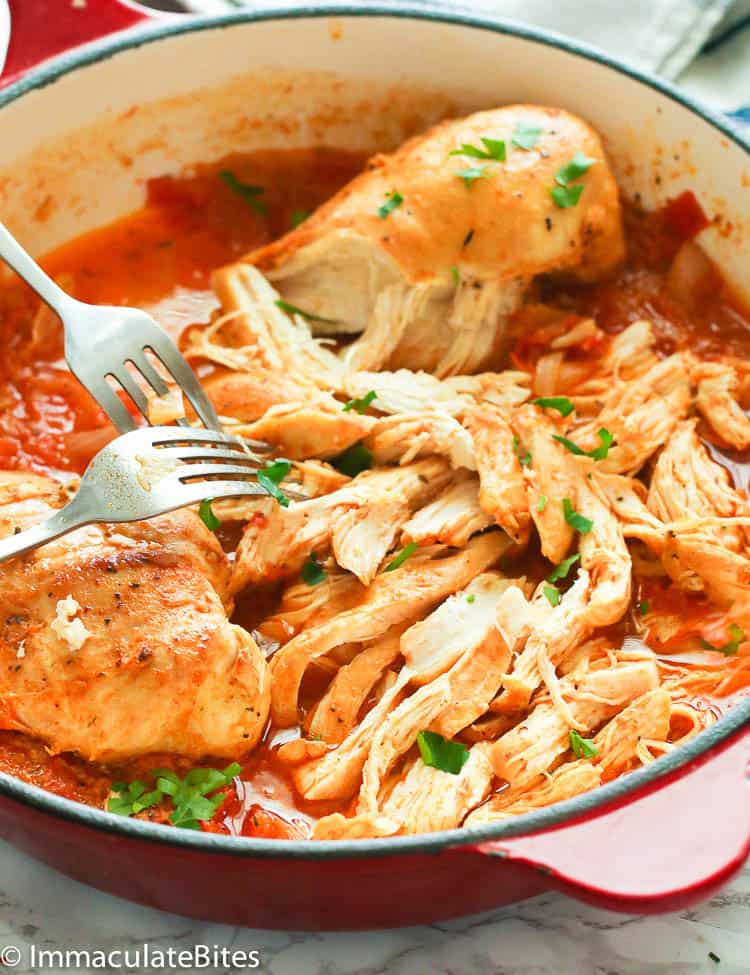 3. Chili Recipe
Stocked up some canned beans in your pantry? Awesome! Coz you can always rely on this rich, hearty, and filling beef chili recipe to feed your family for the next few days. And the best part is you can freeze it for 2-3 months or add some macaroni and cheese and make this into Chili Mac and Cheese.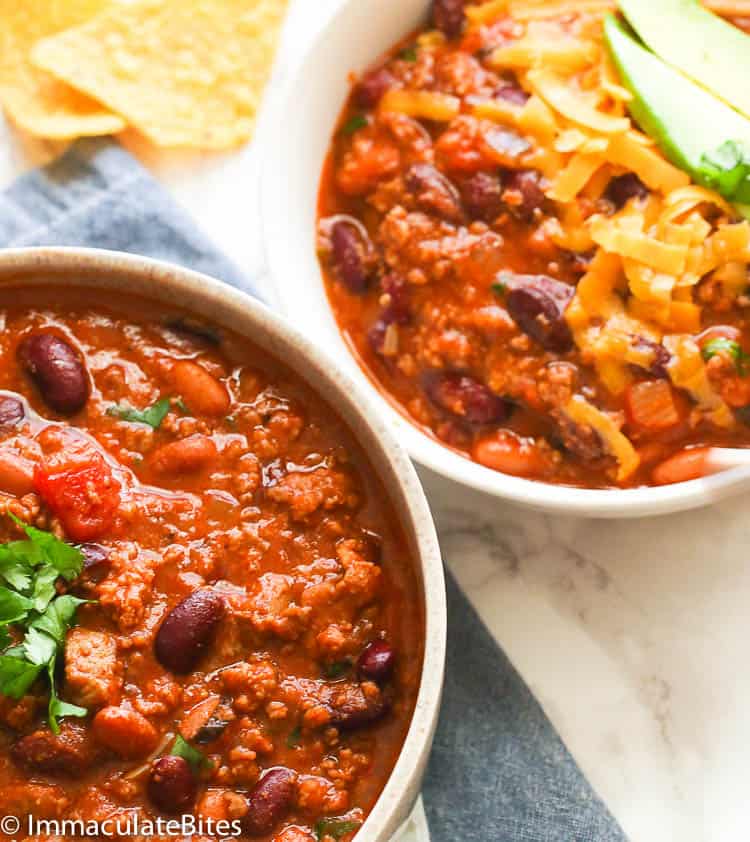 4. Chicken Noodle Soup
Super easy and flavorful homemade chicken noodle soup made from scratch with chunks of tender chicken and loads of fresh vegetables topped off with egg noodles. No egg noodles? Don't worry, swap it with any pasta or noodles you have on hand and use leftover roast chicken instead of chicken thighs. Such a very comforting soup that also reheats well!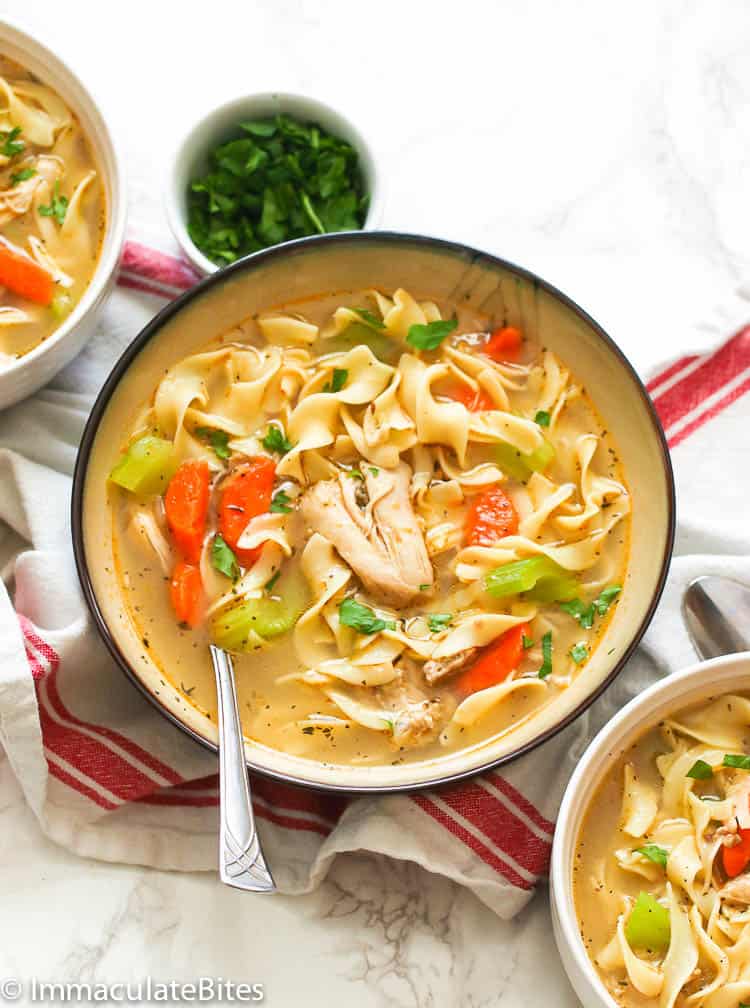 5. Baked Meatballs
Weekly meal plans wouldn't be complete without meatballs on the list. These well-seasoned and succulent meatballs are baked until beautifully browned on the outside and tender and juicy on the inside. You can easily freeze them and serve either with pasta, in tomato sauce or on its own.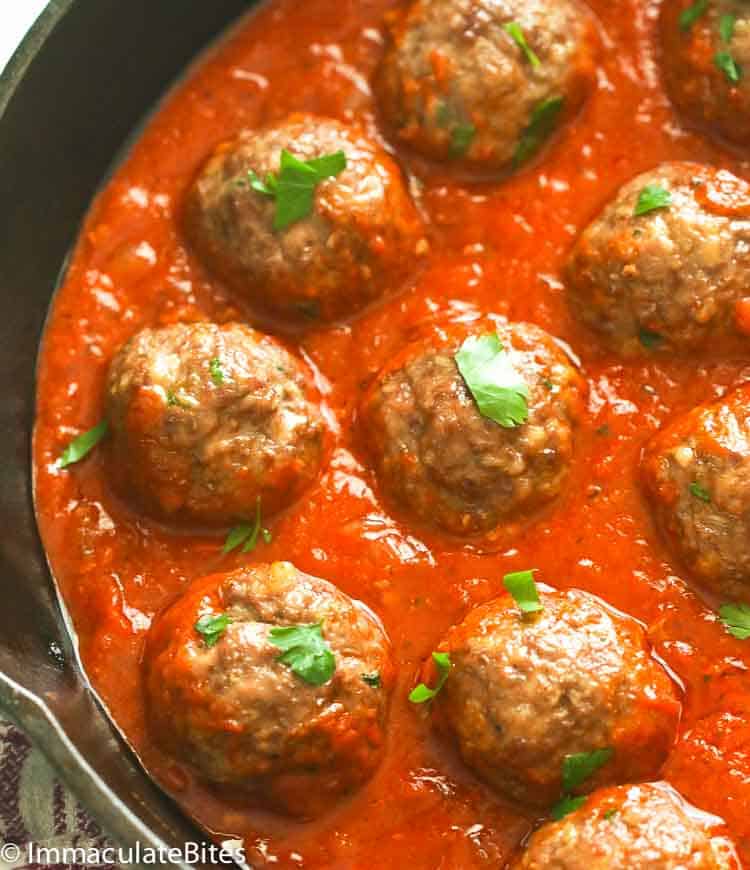 6. Chicken Broccoli Rice Casserole
One pantry essential that I stock up is rice. And one of my favorite ways to use it is this Chicken Broccoli Rice Casserole. A warm, filling and a healthy one-pan meal that is super easy to make. Perfect dish to sneak in some veggies especially when you have kids. And yes, it's also a freezer-friendly dish that reheats well for lunch or dinner.

7. Split Pea Soup
Simple yet hearty and comforting soup with split peas, carrots, potatoes, ham, seasonings, and aromatics. You can store this soup in the fridge for 3 days or freeze for up to 3 months. Swap ham with bacon bits and throw in whatever vegetables you have on hand.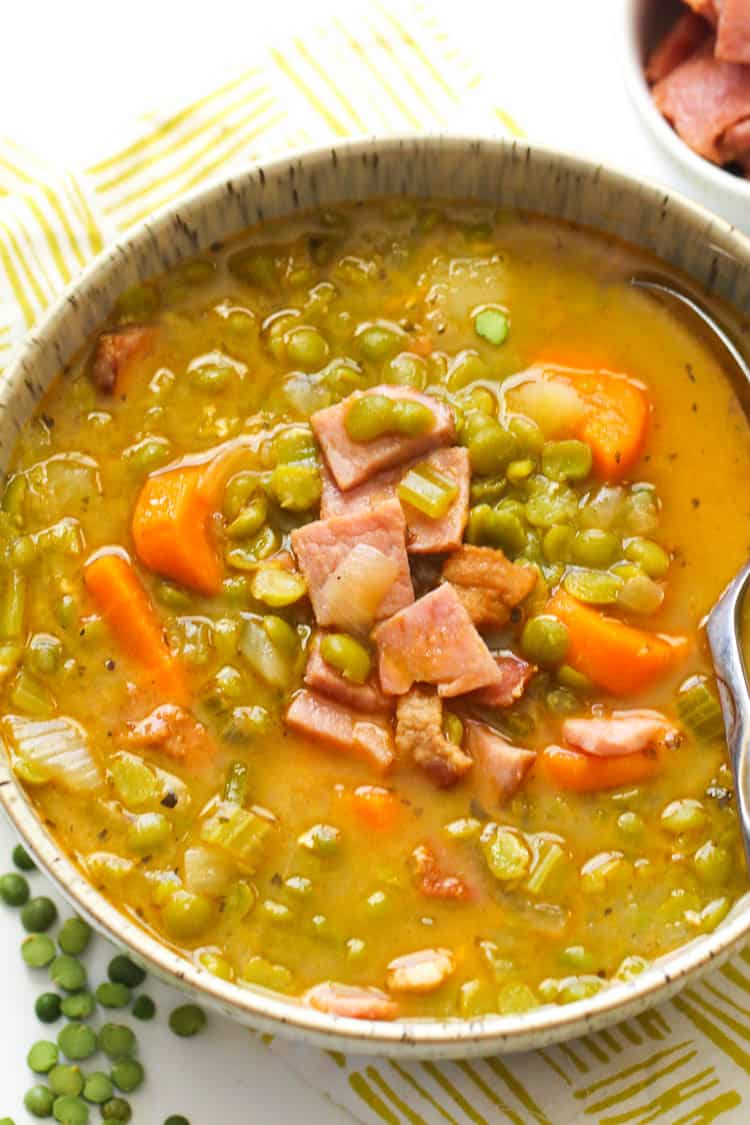 Go to the grocery store as soon as you can and stock up on ingredients with a longer shelf life that can be used in different ways. Right now I primarily have canned beans, pasta, canned tomatoes (and other vegetables), canned tuna and flour to name a few. Stay tuned for more round up recipes like this and basic how-tos to make your stay at home more worthwhile. Keep safe and healthy, everyone! This, too, shall pass. ❤️