Baked Plantains – Oven baked plantains, healthier than frying, slightly crisp outside and meltingly soft interior.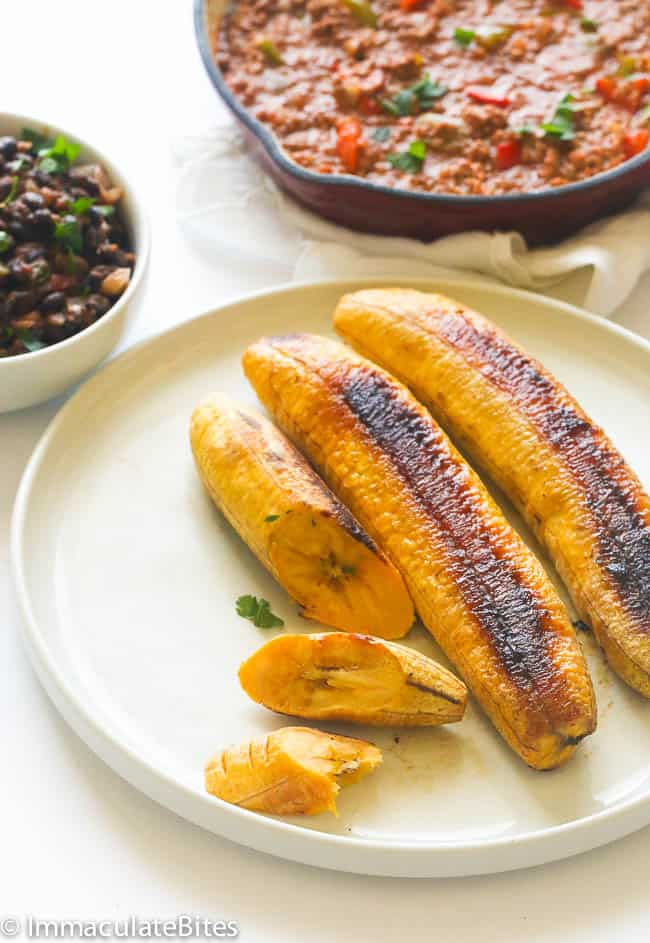 Have you ever tried baking plantains? I think you should if you haven't. Everyone should give baked plantains a try.
Although they look like bananas, plantains (also called cooking bananas) have the sweetness of a banana when ripe but are starchy like a potato. For this reason, they're well suited for savory recipes. I got a few here if you want to check it out.
You've probably heard of fried plantains right? Am sure you have. They are delicious and addictive especially, if you are from the tropics.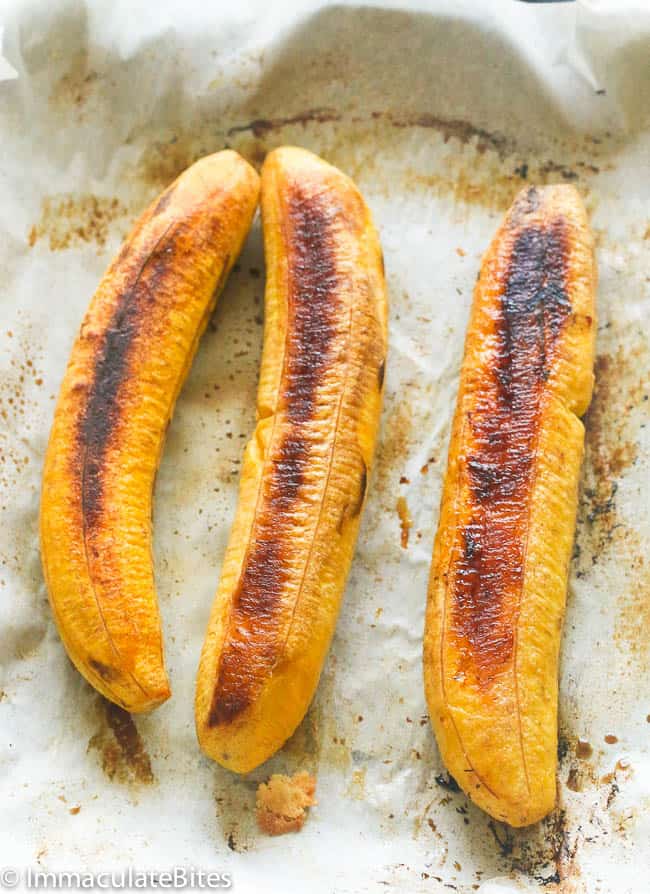 But baked is even better! And much healthier- just enough oil to coat the plantains. Or a cooking oil spray works as well. The baking part is simple but much like a baked potato, AND you can use them like blank canvases.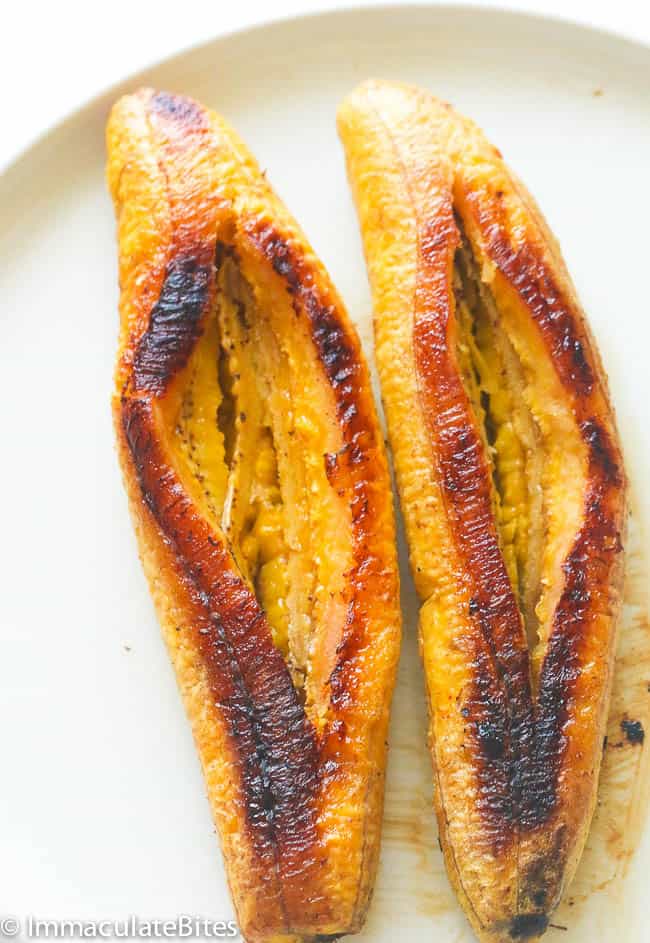 And you can stuffed them with Delicious fillings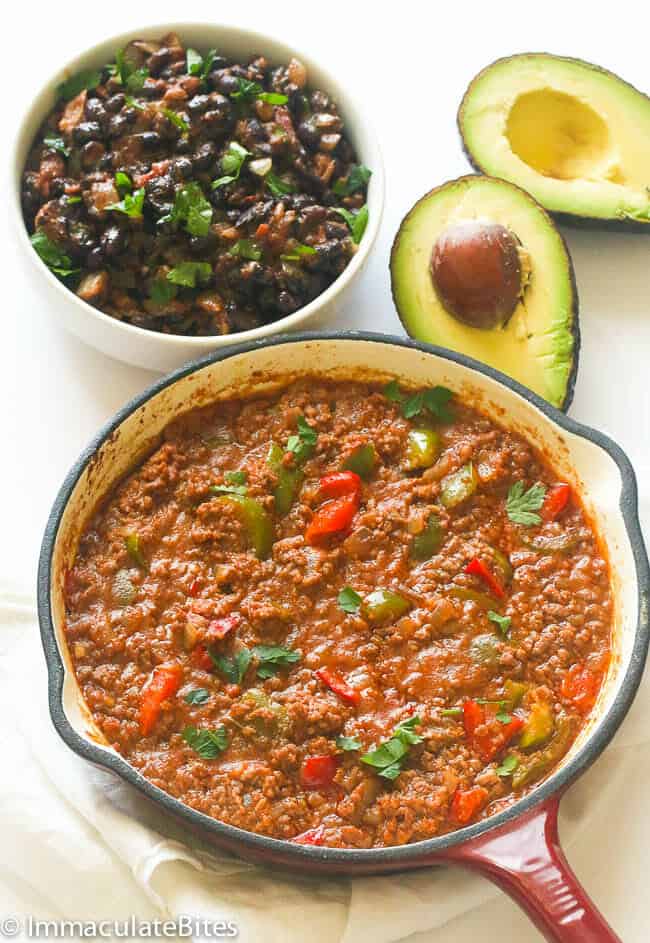 Instead of showing you one way to stuff these beauties, we're going to cover three so you have some variety to serve at your next dinner party or family get together. The first one is minced beef. GET THE RECIPE HERE
Perfectly seasoned meat in a plantain is simple but it just works. The beefiness combined with the soft texture and subtle sweetness of the plantains create a series of memorable bites.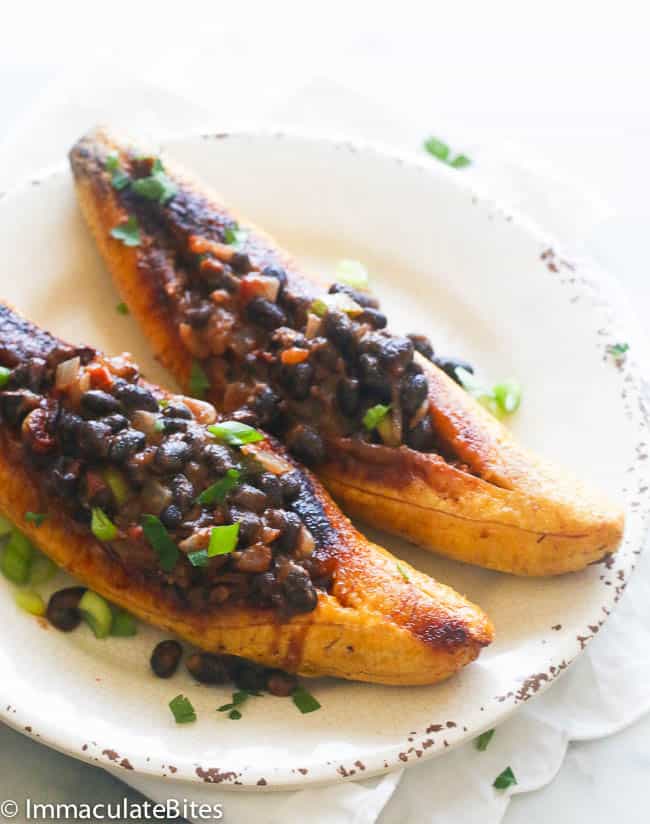 The second version is stuffed with beans, a FAB combo! The plantains are soft, the beans tender and if you like add some avocadoes to it. It lends its smooth texture and subtle taste that does a wonderful job at complimenting the other ingredients. Get the recipe here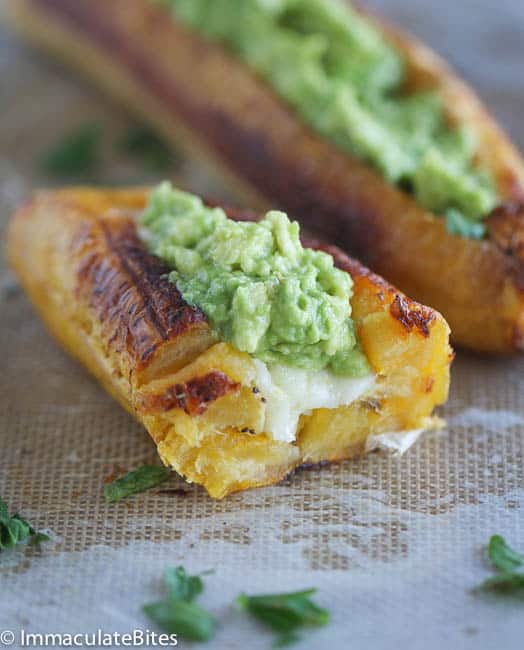 Last but not least the plantains is stuffed with cheese and/or guacamole . Every forkful is gooey, you get that lovely cheese pull every time you dig in and there's something very buttery about the way the plantain flesh and cheese meld together.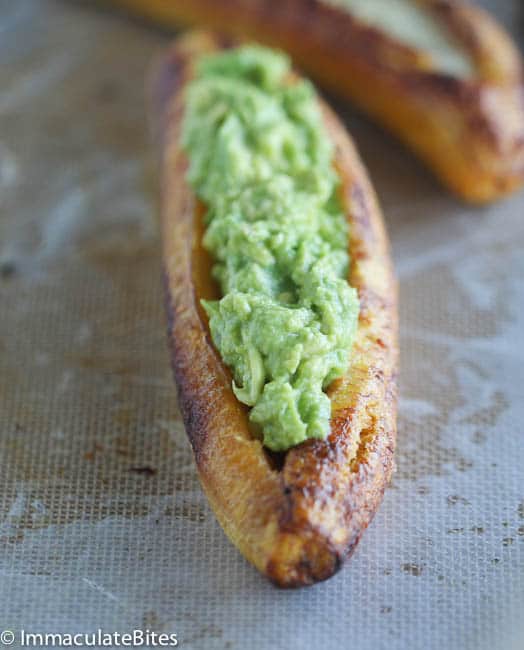 The milkiness with that soft yet starchy consistency is something you want again and again. Get the recipe here
Tips and Notes on Baking plantains
Be sure to pick ripe plantains – yellow plantains , with some dark brown spots – This one here needs maybe about a day or two to have more dark spots . Still quite enjoyable for those who like fairly sweet plantains .Great for roasting and serving with as a side , to replace fried.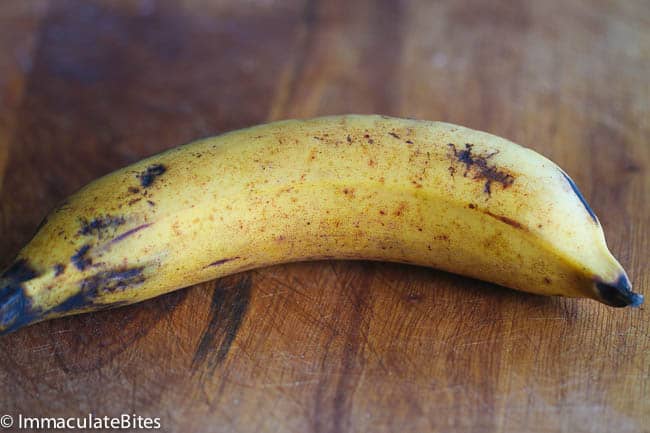 Or if you want a little bit sweeter and melting good . Then go with this type. My son prefers this one, it's quite tender.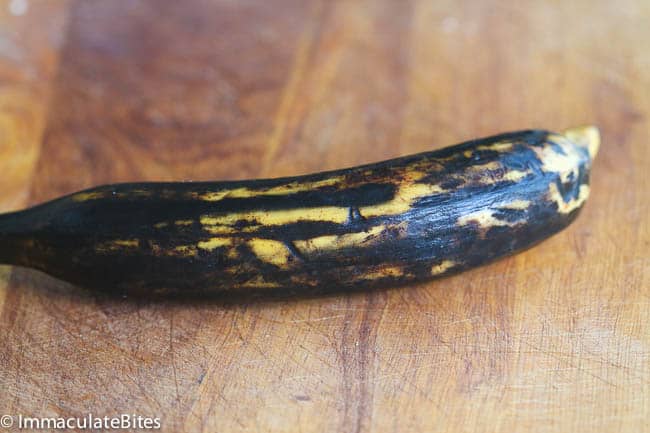 You can also bake plantains with skin on. However, I prefer to take the skin of. Love the creamy interior and the caramelized exterior.
Overly ripe plantains are overwhelming sweet and super mushy.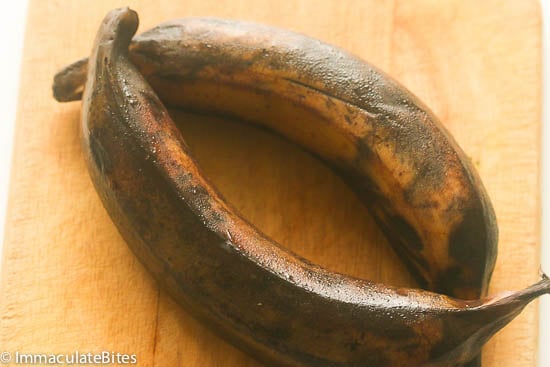 And it's best used to make some fritters , plantain cakes and/or pancake.
Enjoy!!!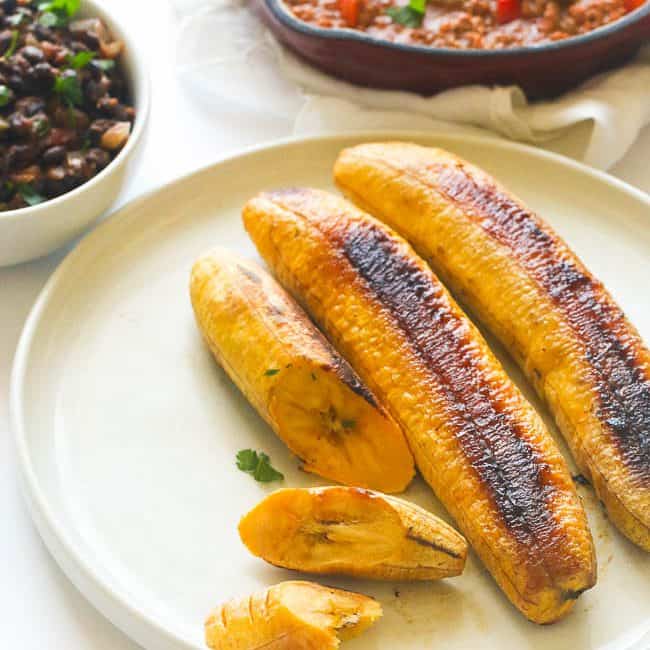 Print
Baked Plantains
Baked Plantain Chips - guilt-free plantain snacks that are thinly sliced and baked int the oven with a crispy texture.
Ingredients
1

Plantain

Baking spray/oil to coat
Instructions
Preheat the oven to 400°F. Line baking sheets with foil and coat with cooking spray or oil

Using a sharp knife cut both ends off the plantain. This will make it easy to grab the skin of the plantains. Slit a shallow line down the long seam of the plantain, peel only as deep as the peel. Remove plantain peel by pulling back.

Place plantains on tray and lightly spray, bake for a about 15, turn and bake on the other side for another 15 minutes or until golden brown and tender.
Nutrition Information:
Calories:
54
kcal
(3%)
|
Carbohydrates:
14
g
(5%)
|
Sodium:
1
mg
|
Potassium:
223
mg
(6%)
|
Fiber:
1
g
(4%)
|
Sugar:
6
g
(7%)
|
Vitamin A:
505
IU
(10%)
|
Vitamin C:
8.3
mg
(10%)
|
Iron:
0.3
mg
(2%)
Nutrition Facts
Baked Plantains
Amount Per Serving
Calories 54
% Daily Value*
Sodium 1mg0%
Potassium 223mg6%
Carbohydrates 14g5%
Vitamin A 505IU10%
Vitamin C 8.3mg10%
Iron 0.3mg2%
* Percent Daily Values are based on a 2000 calorie diet.