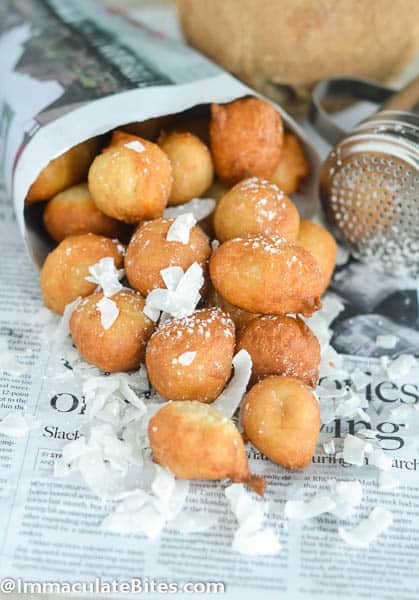 Puff-puff  is  a West African traditional fried dough that is sold in every neighborhood, on street corners, in West Africa. They are  impossible to resist once you take a bite. It is comparable to yeast doughnuts with less sugar and with a sort of fermented yeast taste.
If you were to vote on the most popular West African snack, I think puff-puff would probably win big. I put a twist on this classic African snack by adding coconut and coconut milk.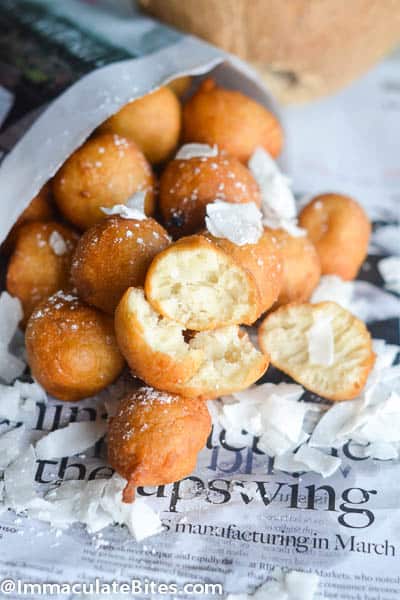 The first time I made these to take to a party, I was on the phone with my dear friend   and  I mentioned to  her that  I was making coconut puff-puff   for a party and she said , "You know no one would eat them right? My response was, "Why not, they taste good". She said, well people are not use to eating coconut puff-puff. "They will soon", I said.  After a drawn out conversation, we concluded that I should make a side-by-side comparison between the two (puff-puff and the coconut puff-puff) and see which one people were going to devour first.
I did just that and guess what?  You guessed right!  coconut puff-puff won with an overwhelming victory. In fact, it was gone before any other meal-you would be surprise at how pleasant the coconut milk and flakes enrich this recipe.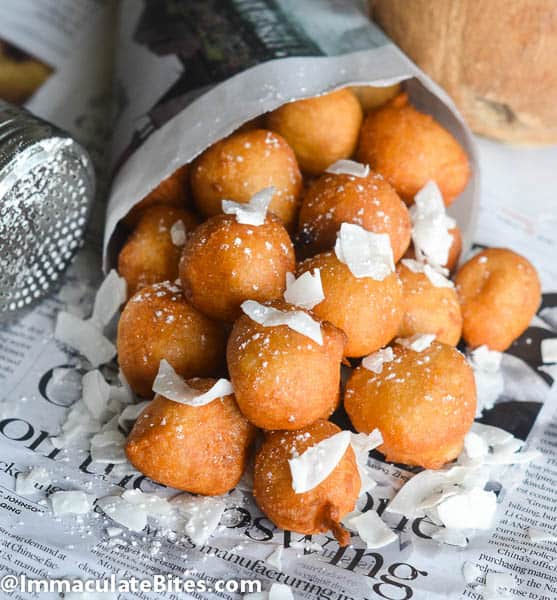 The coconut flakes give these puff-puff  a slight crunch and a special and different flavor .
The main ingredients are flour, coconut milk, flour, yeast, salt and coconut flakes. Once everything is mixed, set it aside in a warm area to proof or rise. If dough is too thick add a little bit of water or coconut milk.
Best served warm.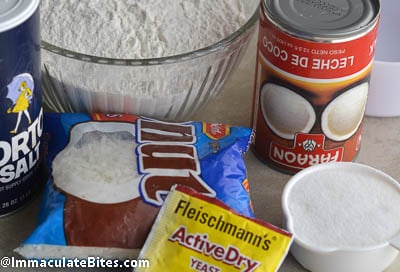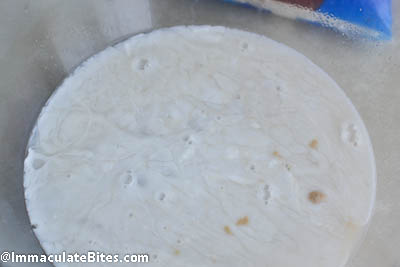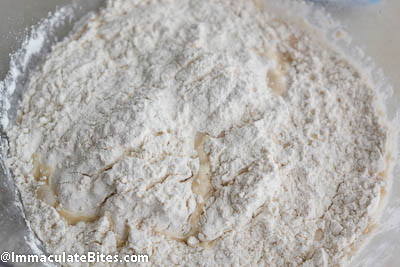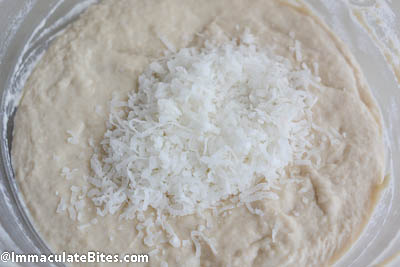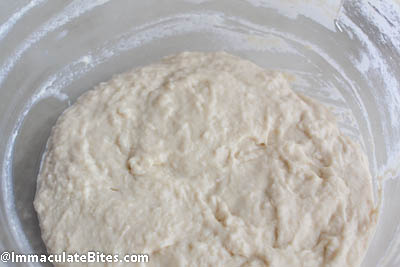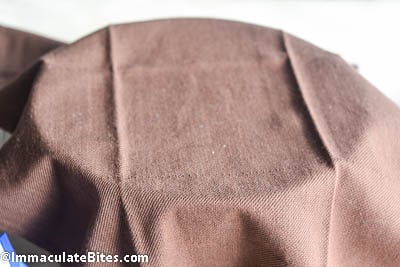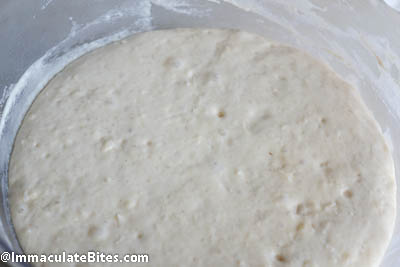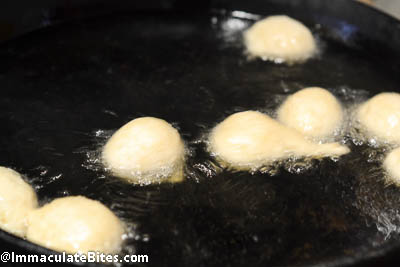 Coconut Puff-puff( Deep fried coconut dough)
Ingredients
1 cups warm water
2 cup coconut milk
2¼ teaspoon active dry yeast or 0.25 oz. (1 packet)
½- 3/4 cup sugar
¼- 1/2 Tablespoon salt
1 cup coconut flakes
4-1/2 cup flour
Oil for deep frying
Instructions
In a large bowl add the warm water, coconut milk, salt, sugar, and yeast. Set aside for 5 minutes
Then add flour and mix with a wooden spoon or hands preferably, followed by coconut flakes. Mix well until flour and coconut flakes have been fully incorporated.
Set the mixture in a warm area and let it rise and double in size -approximately 1- 2 hours
In a large, sauce pan pour vegetable oil , until it is at least 3 inches (or about 5 centimeters) high (too little will result in flatter balls), and place on medium heat until oil is 375 degrees.
The dough is going to be sticky so use your hands to grab a little bit of mixture at time and drop in the oil or use a spoon to spoon up the batter, and another spoon or spatula to drop it in the oil, sort of in the shape of a ball. Do not overcrowd the pan. Do so in batch
Fry for a few minutes until the bottom side is golden brown.
Turn the ball over and fry for a few more minutes until the other side is golden brown.
Use a large spoon or something like that to take it out of the oil. I usually place them on napkins right away to soak up some of the excess oil.
If desired, you can roll the finished product in table sugar or powdered sugar to make it sweeter