What is a good egg substitute? Can you think of something better to replace this kitchen pantry staple? No problem! I can help you decide which one to switch for its purpose in this blog post. All you have to do is continue reading!
Eggs are nutritious and a good source of protein. A little Science here, protein actually helps build muscles and supports the function of body tissues and organs.
Similarly, it works as a binder, leavening, thickener, coat, emulsifier, enricher, and a lot more, which contributes to baking goods and other food's texture and flavor improvement.
Egg Substitute For Baking
Egg Wash
As for coating bread, pies and pastries, the egg helps in browning the surface and adds texture and glossiness to the baked goods like in this lovely Homemade Brioche Bread.
But here are other liquid and mixture substitutes for egg:
Water
Minus the brown color finish that the egg gives, water as egg wash will give a crispy crust to the bread.
Melted Butter
Adds buttery flavor to the bread aside from adding a crispy texture.
Honey, Maple Syrup, Molasses, etc.
These will give your bread a caramelized golden brown crispy crust. Since it's sweet, opt to use this as an egg substitute in sweet bread and pastries.
Oil (sesame oil, peanut oil, avocado oil, olive oil, etc.)
Brush it on the dough to give it a good crust after baking. Just be careful on applying this to avoid getting burned crust and oily bread.
Milk (dairy and non-dairy)
Using milk as an egg substitute will give your bread a rich and matte golden brown finish.
Buttermilk or Yogurt
This works as a binder for moist baked goods. Use 1/4 cup buttermilk to replace one egg. Works best in muffins, cakes, and quick bread.
You may want to adjust the liquid content of your recipe because buttermilk has a thinner consistency than eggs.
Want to know how you can make one at home? Check my How to Make Buttermilk guide.
Carbonated Drinks
Adds moisture and also leavens waffles, cakes, and pastries, which means it helps make softer and fluffier cakes. Use ¼ cup of carbonated drinks to substitute egg. Try it with this fluffy and moist 7UP Pound Cake.
Leavening Mixtures As Egg Substitute
The substitute mixtures below are for replacing 1 egg.
4 tablespoons silken tofu + ⅛ teaspoon baking soda – this also adds moisture to the baking mix
1 teaspoon yeast + ¼ cup warm water – also known as proofing.
1 tablespoon vinegar + 1 teaspoon baking soda – creates foaming on the mixed surface. That's the same reaction you see when pouring carbonated drinks.
Vegan Egg Substitute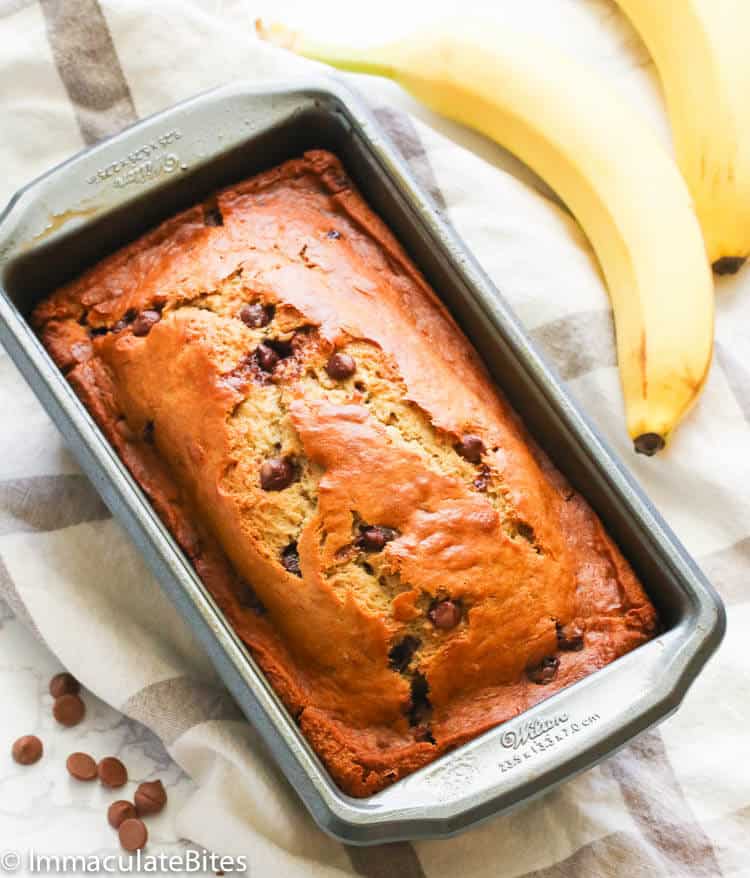 Banana
You need to puree or mash it first so it will act as a binder in place of the egg. Though it will definitely leave a sweet banana flavor to anything that you add it to. Use half of a medium-sized ripe banana to substitute for a whole egg.
Try it with my very easy Banana Pancakes Recipe.
Apple Puree or Apple Sauce
This adds moisture and also acts as a binder. Of course, expect that it will add extra sweetness to your food. Anyway, you can adjust the other sweeteners in your recipe. Replace 4 tablespoons of apple sauce for every egg.😉
I suggest using this substitution with dishes that have cinnamon, like in this heavenly treat Cinnamon Raisin Bread.
Silken Tofu
Its texture is similar to an egg. Though it doesn't have any leavening properties, it can still be used as an alternative for eggs. Best used in brownies and quick bread. Substitute whole egg with ¼ cup of silken tofu.
Polysaccharides Forming Egg Substitute
They are formed by adding water to starch granules and upon baking, this will produce a web of carbohydrates which are polysaccharides.
As an egg substitute, it acts as a leavening and binding agent to food and baking. It also provides a softer texture to baked goods by preventing gluten formation in dough making.
Instant Mashed Potatoes
This will make a denser mixture. Use 2 tablespoons of instant mashed potatoes to substitute for an egg. Use this for making savory food like Meatloaf, Hamburger Steak and Gravy, and meatballs.
Arrowroot Powder
This powder acts as a binder in place of egg. Use this in making cookies, cakes, and puddings. Substitute 2 tablespoons for 1 whole egg.
Flax and Chia Seeds
Recommended for making cookies, quick bread, waffles, and muffins. Mix 1 tablespoon of either seed with 3 tablespoons of water as an egg substitute.
Aquafaba
It literally means "liquid beans" and is recommended to use for making a meringue. You can try it with a meringue variety for this comfortingly sweet Lemon Tart. Use 2 tablespoons as an egg white substitute.
Agar-Agar
Is the vegan version of gelatin that acts as a binder (as an egg white substitute). This is best used for making brownies, cookies, and cakes. Simply dissolve 1 tablespoon of agar-agar in 1 tablespoon of hot water to substitute for egg whites.
Cornstarch
Acts as a thickener for sauces and soups. Works well and acts as a binder for making cakes, cookies, custards, and pies. To substitute for the whole egg, dissolve 2 tablespoons of cornstarch with 3 tablespoons of water.
Even if it's nutritious, other people still have a dietary preference and would rather replace eggs in a dish. But for me, it's just because I often run out of stock so I needed to find a substitute.😅 Which egg substitute have tried recently?