One of the worst feelings you can have is being in the middle of making a recipe only to realize that you don't have the sour cream the recipe calls for. So I dug in and figured out what I could use as sour cream substitutes.

Sour cream is a staple in my fridge, so, in my mind, it's always there. Then there's the moment when I realize that someone else in the family knows it's always there and uses it up without telling me. Gotta love'em. But I don't always have time to stop what I'm doing and run to the store.
What is Sour Cream?
Sour cream is that beautiful, thick white substance that goes great on tacos, is perfect in a moist cake, and creates the base for many dips.
Cream (heavy or whipping) is fermented by stirring in lactic acid, storing it in a sterilized jar with the lid on loosely, and leaving it at room temperature for 12-24 hours. Then you have a probiotic delicacy. This creates a sourness or tartness that is absolutely drool-worthy.
The Top 10 Sour Cream Substitutes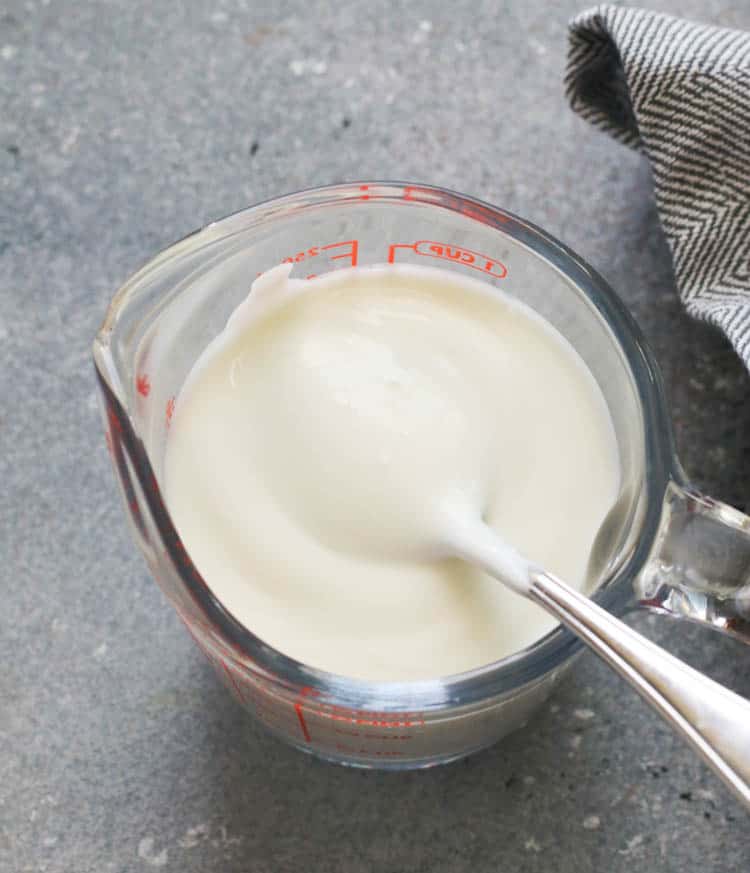 1. Buttermilk
My first go-to replacement for sour cream with the closest flavor is homemade buttermilk. And it is necessary for so many delicious chicken recipes, like Southern Fried Chicken and my favorite comfort food Old Fashioned Doughnuts recipe.
To successfully replace sour cream with buttermilk in a bread or cake recipe, use ¾ cup buttermilk for each cup of sour cream. The texture will differ slightly, but it won't be disastrous.
If it's for a dip, you can use half a cup of buttermilk and half a cup of mayonnaise for one cup of sour cream.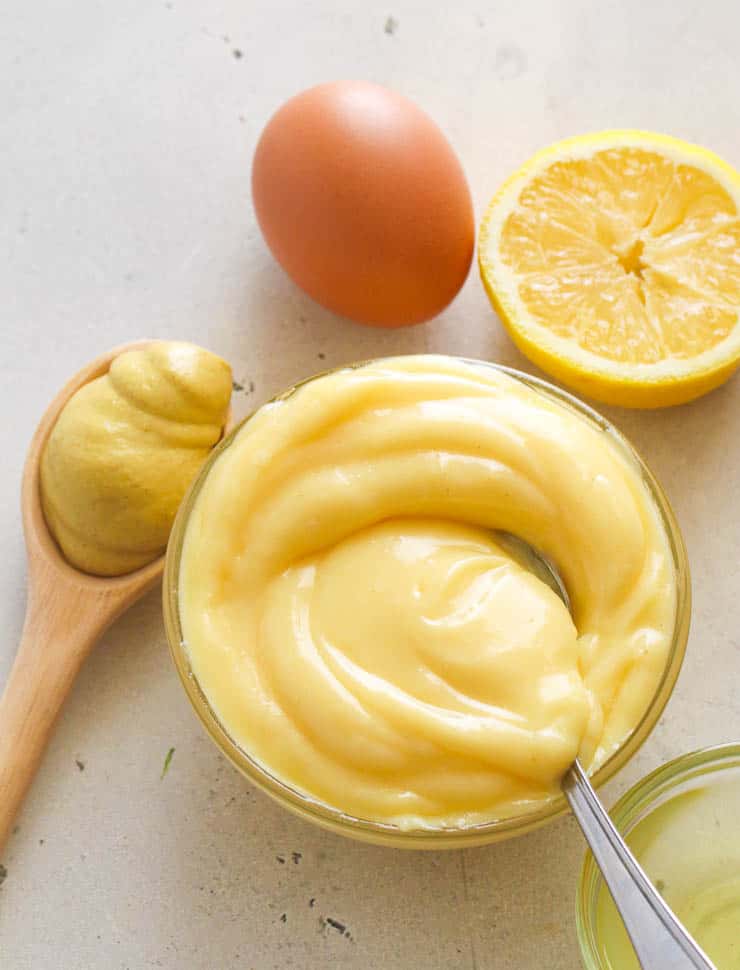 2. Mayonnaise
This popular sour cream substitute isn't an intuitive replacement because it isn't dairy, and it doesn't have that sour cream tartness.
However, the texture and fat content are similar, so you can replace the sour cream with the same amount of mayo.
You can compensate for the tartness by adding a tablespoon of lemon juice or vinegar per cup of mayo. If you're making fresh mayo, you can leave out the mustard.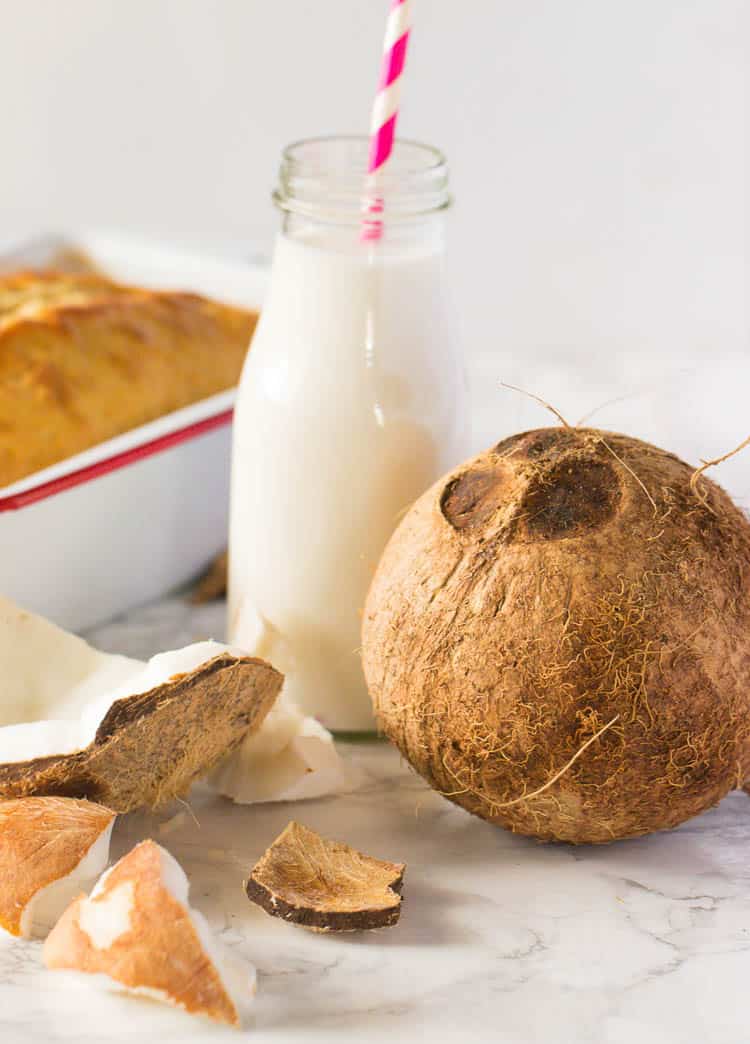 3. Coconut milk
OK, I know what you're thinking. How can coconut milk replace sour cream? This is how I do it. I make my own coconut milk with full-fat coconut, let it cool and separate, then skim the cream off the top. Of course, if you have a can of coconut cream in the pantry, that works, too.

If you use coconut cream, you can give it a similar taste to sour cream by adding a tablespoon of lemon juice or vinegar to each cup of milk or cream. Then you can replace sour cream with an equal amount of coconut cream.
If you are using coconut milk, ¾ cup of coconut milk and a tablespoon of lemon juice or vinegar will replace one cup of sour cream.

Caribbean Rice and Beans is an excellent dish that uses coconut milk. And one of my favorite bread recipes is Coco Bread that is made with coconut milk.

4. Yogurt
I think yogurt is one of the most common sour cream substitutes, and it's easy to understand why.
Basically, it is a low-fat sour cream, well, actually fermented milk. And it's an easy substitute because a cup of yogurt replaces a cup of sour cream.
Greek-style yogurt is thicker than regular yogurt for a better replacement. But if you only have regular plain yogurt, don't sweat it; it will be fine.
Another option is to pour the yogurt into a strainer lined with cheesecloth and let it drain for a couple of hours in the fridge. This will thicken it up and give it a sour cream texture.
This allows you to use it just like you would sour cream in whatever recipe you're using, whether it's a dip, cake, or casserole, and no one but you will know the difference.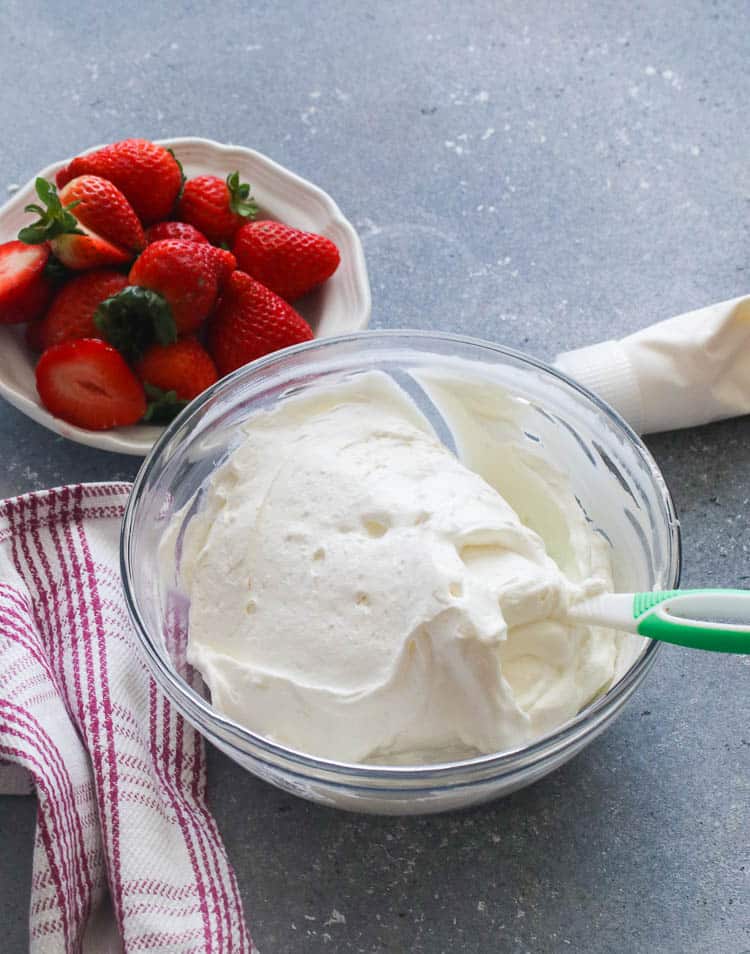 5. Whipping or Heavy Cream
This substitute is so easy, and there is more than one way to do it. The same amount of cream replaces the sour cream.

If you have buttermilk, kefir, lemon juice, or vinegar, you can use a tablespoon or two in a cup of heavy or whipping cream. If you have time, leave the cream at room temperature for 12 hours or overnight in a covered but not sealed glass container, and it will become sour cream.

The problem is, if I had time to wait 12-24 hours for the cream to become sour cream, I would also have time to run to the store and buy it.
If you are making a dip that needs thickness, a good shortcut is whipping the cream until it starts to thicken. Then, for the sourness, add a tablespoon of lemon juice or vinegar.
If it's for a cake or sauce, just add the lemon juice and vinegar and go ahead and use it as-is.

6. Cream Cheese
Cream cheese is very thick, and the flavor isn't quite as tart as sour cream. However, sour cream is not quite as thick as cream cheese.
So, to replace a cup of sour cream, mix ¼ cup of milk or buttermilk and ¾ cup of cream cheese (6 ounces or ¾ of an 8-ounce package) to get the right texture.

7. Kefir
This sour cream substitute offers a probiotic that is good for your stomach. If you have a kefir starter and keep it going, this is a fantastic addition to your list of staples.
It works the same as buttermilk, so replace a cup of sour cream with ¾ cup of kefir.

8. Crème Fraîche
This sour cream substitute has become popular lately. It's fresh French cream and has a higher fat content than sour cream (not a bad thing 😉).
Adding a tablespoon of lemon juice or a mild-flavored vinegar such as apple cider or rice vinegar per cup of crème fraîche will give it the sour zing.
The nice thing is that you can replace sour cream with an equal amount of crème fraîche.
9. Mexican Crema
So good on tacos, or any Mexican dish for that matter; it has a similar flavor profile as sour cream and is only slightly thinner. That makes it an excellent sour cream substitute.
It's the Mexican version of France's crème fraîche, and while it's slightly thinner than sour cream, you can use it the same way. One cup of Mexican crema substitutes one cup of sour cream.
10. Ricotta
This substitute is probably the closest in texture and flavor to sour cream. Cottage cheese is a good option if you run it through a blender or food processor to get it smooth.
The nice thing is being able to replace the sour cream with equal amounts of ricotta. So, no having to guess how much to use to get the right texture.
Typical Uses
Toppings for tacos, stews, and sandwiches
From tacos and chili to stews and enchiladas, the delicious tartness of sour cream makes them all better.
Moist breads and cakes
The high-fat content in sour cream makes cakes and breads more mouthwatering and moist. The tartness adds a flavor dimension called umami that compliments both sweet and savory.
Sour cream adds an exquisite texture for a melt-in-your-mouth experience, from banana bread muffins to Irish soda bread.
Savory Dishes
The zing that sour cream adds to casseroles and other savory dishes is amazing. My favorite casserole with sour cream is Jalapeño Corn Casserole. There's just something so mouthwatering about jalapeños and sour cream with corn.
Creamy dips and salad dressings
Sour cream in a creamy salad dressing or a dip with potato chips or crunchy veggies is always a crowd-pleaser. My favorite potato salad is covered in a fabulous ranch dressing with sour cream and mayo.
Recipes Using Sour Cream
This super-easy chicken stew is made even better by adding sour cream at the end. Paprika is one of my favorite spices, and this one has plenty. 😍
2. Pea Salad
A refreshing green pea salad is even better with a dressing made from mayo and sour cream. The perfect zing makes it a flavorful addition to any meal.
Buffalo-style chicken wings are a must-have on game day. This dip blends spicy hot sauce, blue cheese, and sour cream for a drool-worthy dip that goes with chips or fresh cut-up veggies.
Cheesecake is a delicious way to use sour cream. It combines so nicely with cream cheese for a creamy, tangy, and sweet dessert that goes great with just about any fruit.