It has been said that the most important meal of the day is breakfast. Nevertheless, it's not easy to always come up with ideas so early in the morning. Having a list of egg recipes for breakfast will make the first-thing-in-the-morning decision so much easier.
I love breakfast! It feels so good to get up early, make a hearty breakfast, and enjoy it with my cup of coffee. What makes my life easier is knowing the night before what I want for breakfast. I want to share with you my tried-and-true breakfast egg recipes for hassle-free mornings.
Savory Egg Recipes for Breakfast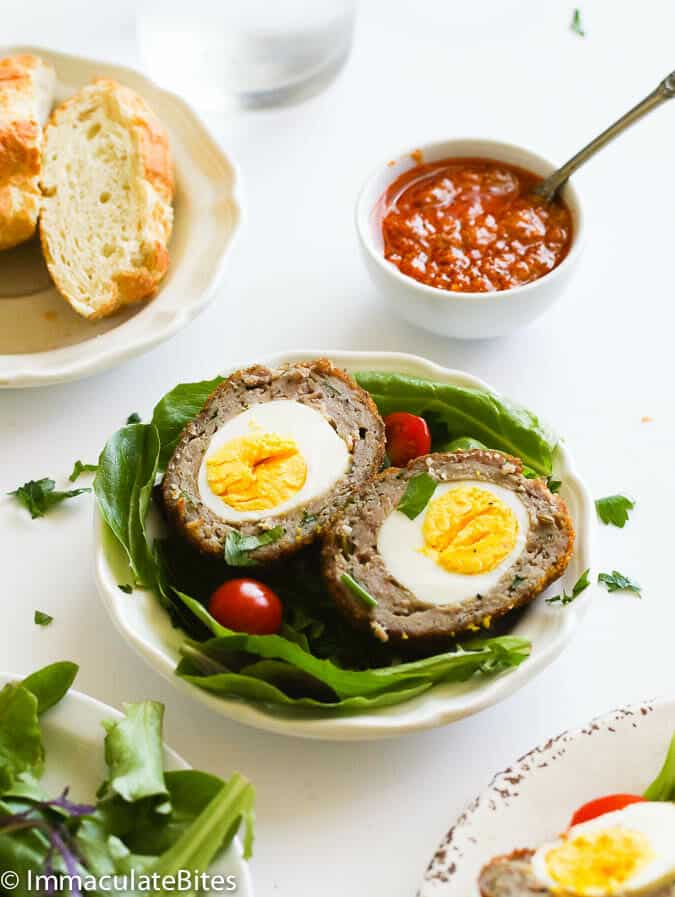 The perfect egg recipe for breakfast surrounds hard-cooked eggs with sausage or ground beef. If you're doing paleo or keto, the only adjustment you need to make is replacing the flour and breadcrumbs with a keto substitute.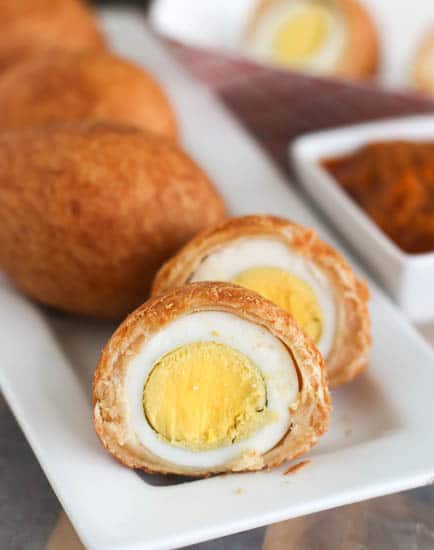 My favorite way to make hardboiled eggs is wrapped in a delicious dough and then fried. It's perfectly seasoned and portable if you would like to take it to work with you or on a picnic.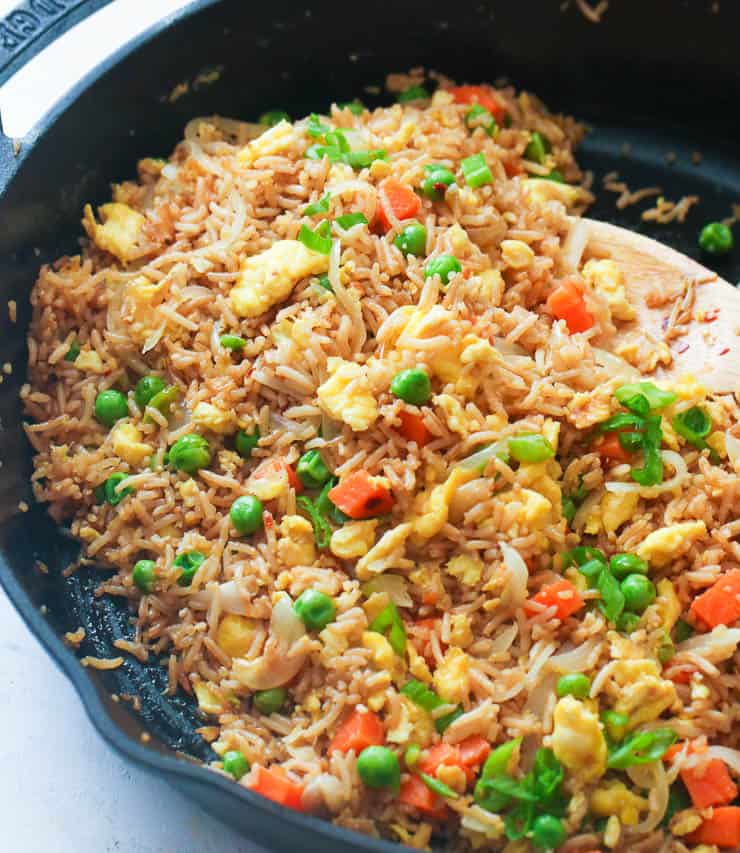 I realize that most Americans are not used to eating rice for breakfast unless it's rice pudding. I personally don't understand that. Rice is very good for breakfast, especially when you add scrambled eggs.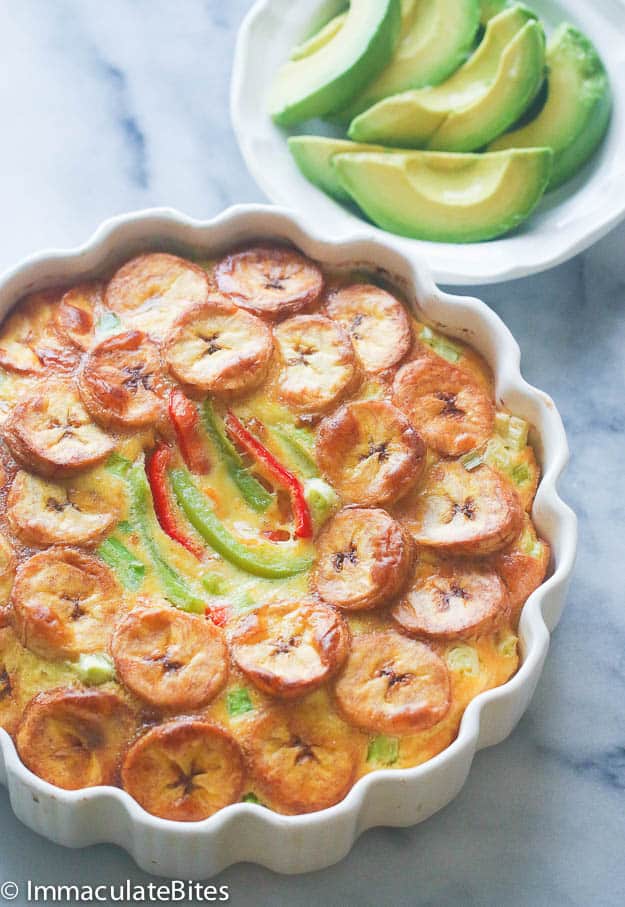 This one is sooo good! And there's no flour crust because the plantain takes its place. That means it's not only delicious, but it's also gluten-free. It's breakfast in a pie. Yum!
5. Egg Muffins
These are super, super easy to make. They're low carb and keto-friendly. Best of all, they're an excellent way to use up veggies that are close to becoming chicken food. Of course, sausage and mushrooms always go well with eggs.
6. Sweet Plantain Hash and Eggs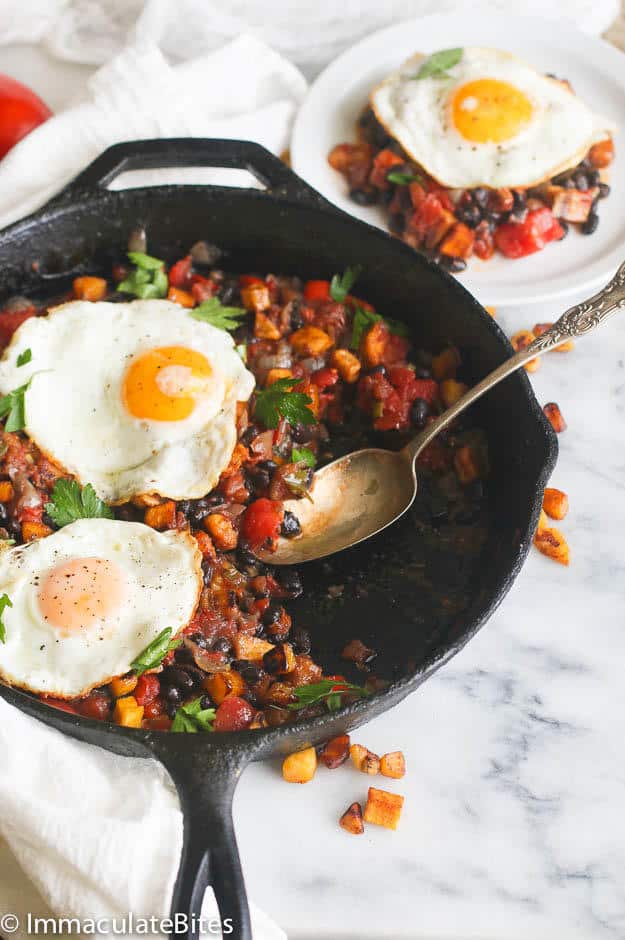 This nutrition-packed breakfast is also a good vegetarian option. You can replace the bouillon with a vegetable-based flavor enhancer. And, if you're always rushed in the morning, you can make it the night before. Then in the morning, you can heat, cook the egg fast, and eat.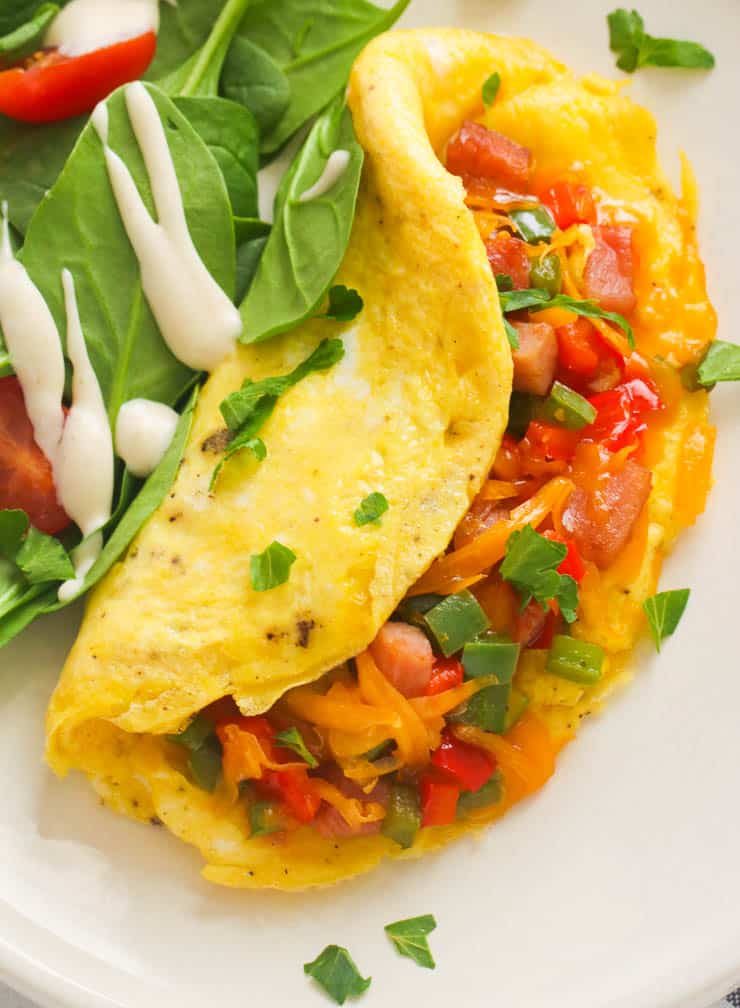 Omelets are so easy to make that I don't understand why I don't make them more often. Once you know how to cook one, you can stuff it with your choice of fillings. So consider this recipe a suggestion and have fun playing with the ingredients.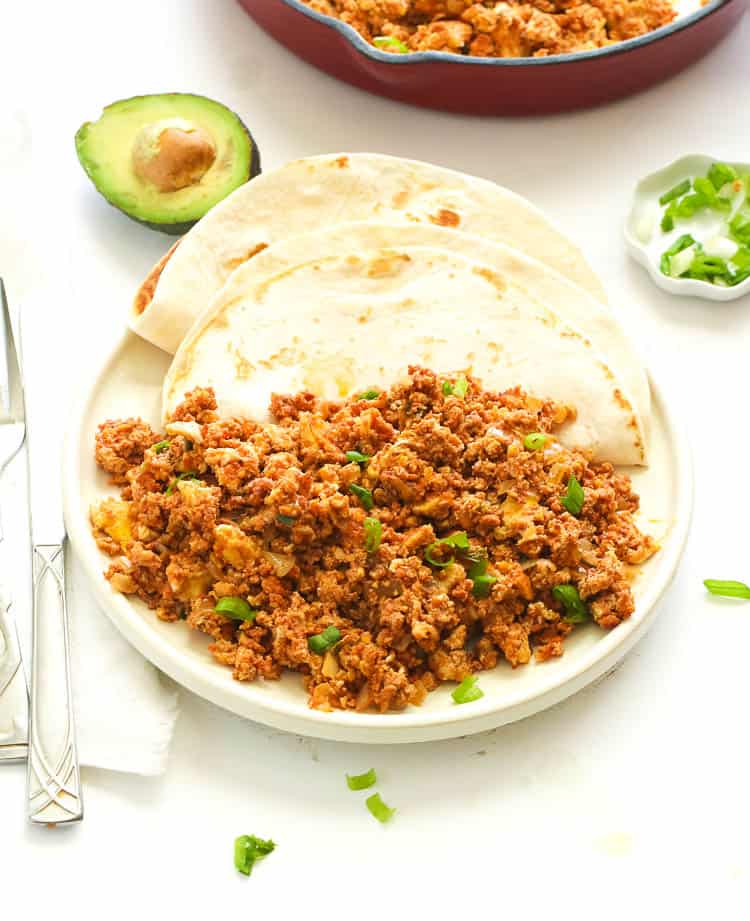 The Mexican way of eggs and sausage gives a tasty twist to a regular egg breakfast. Served them with my fresh homemade tortillas (flour or corn) makes a complete and mouthwatering breakfast.
9. Cloud Bread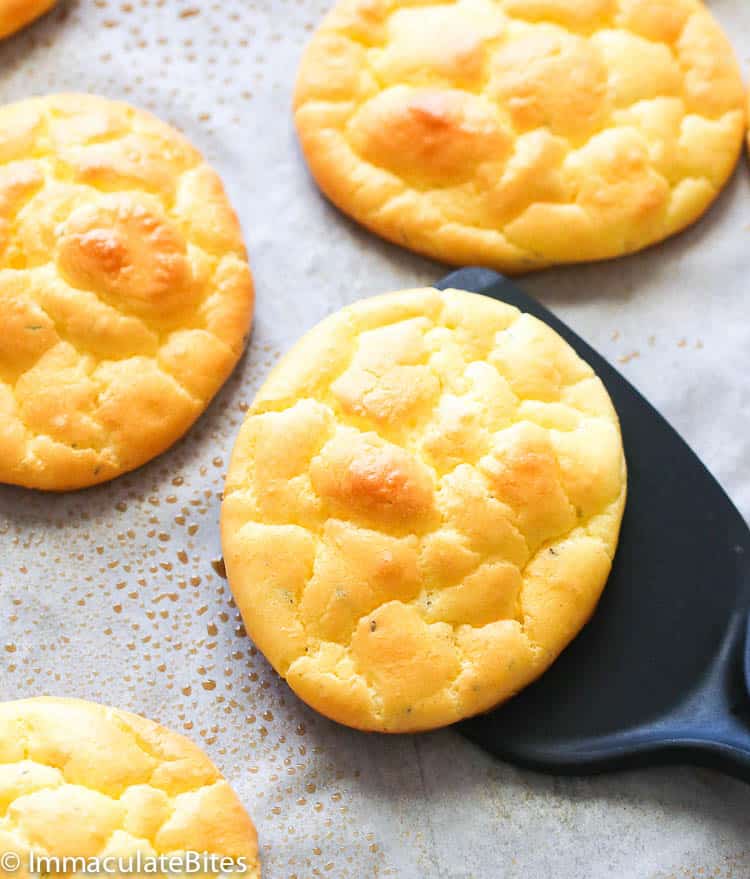 I thought I could never love bread that doesn't have flour in it. I mean, what is bread, anyway? Then I tried this recipe and was hooked. If you're tending toward a low-carb or keto diet, this is the perfect way to have your bread and eat it too.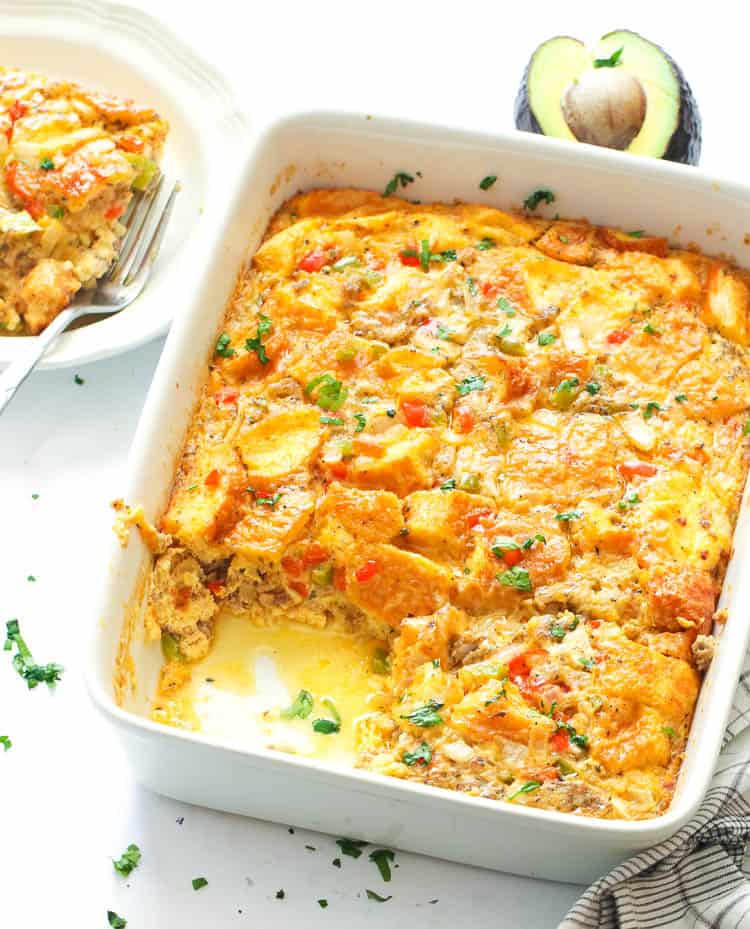 You guys know me well enough by now to know that I am all for one-pot meals. Putting everything together messes up fewer dishes and is so much easier. Most one-dish breakfasts can be assembled the night before. Then, in the morning, put it in the oven, and while it bakes, make coffee, get ready for work, and breathe in the mouthwatering aroma.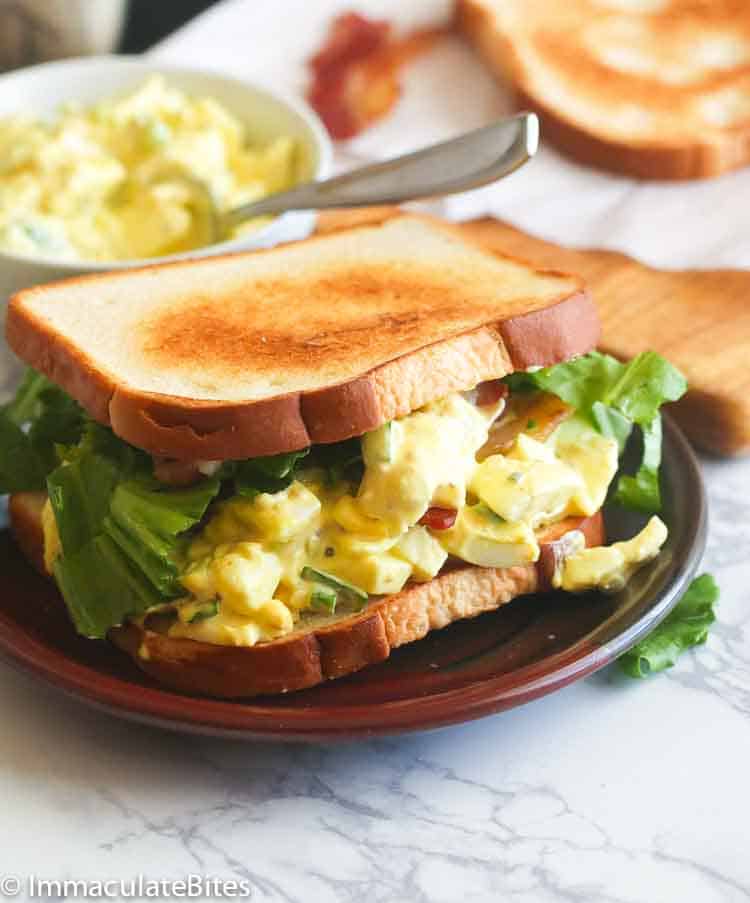 I know some will object to this being the breakfast collection. Could it be that we get bored with the typical egg breakfast because we don't give ourselves enough variety? You can make the egg salad the night before and refrigerate it. Then toast the bread in the morning, make your sandwich, and take it with you on the go.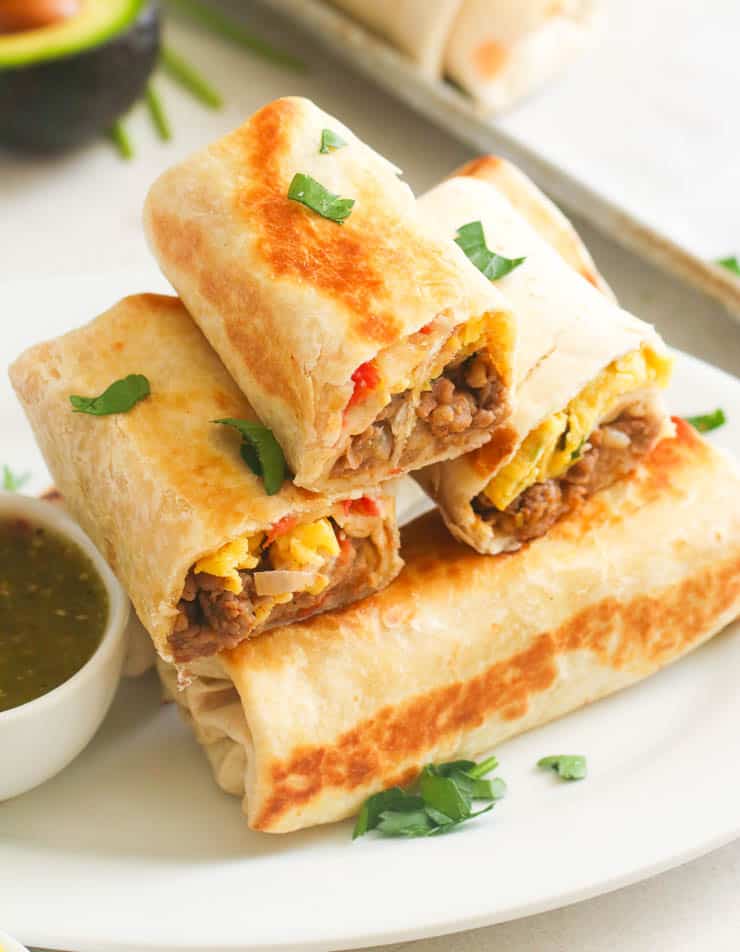 Another great grab-it-and-go breakfast idea with spicy sausage and hearty scrambled eggs in a flour tortilla. This alternative to Taco Bell and McDonald's is so much healthier for your family. You can make it the night before, heat it in the microwave, and you're on your way.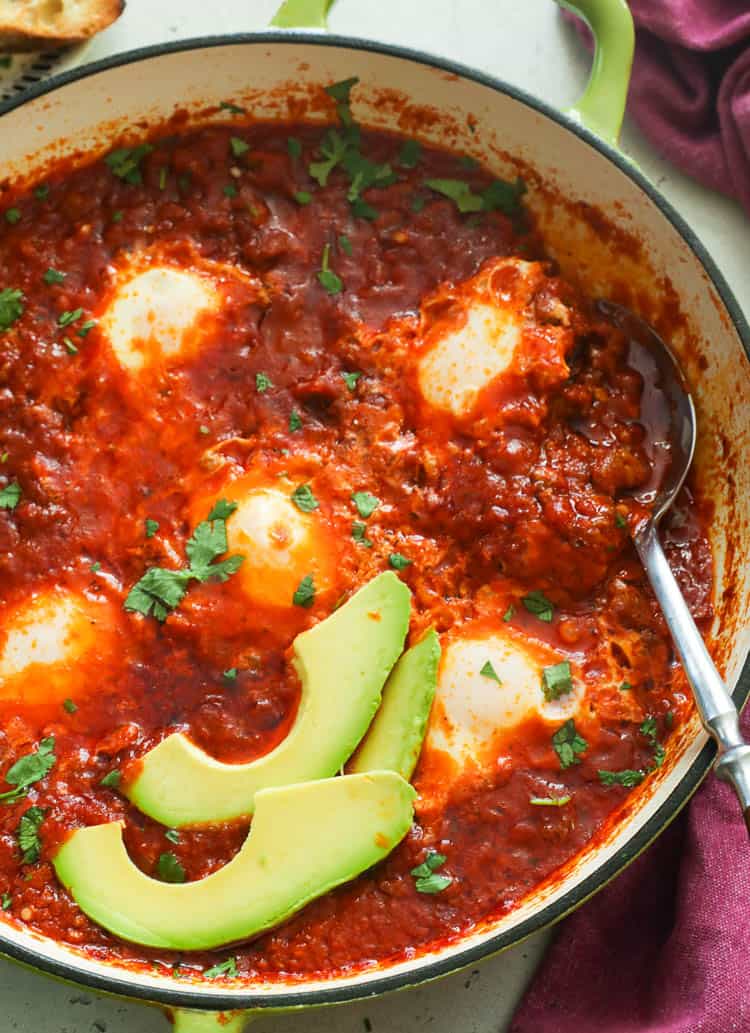 I laugh every time I see the name of this recipe. The yummy tomato sauce with Italian sausage and a poached egg served with toast is the perfect breakfast. If you're into keto, replace the toast with something like cloud bread.
The kids will be so happy to have pizza for breakfast. Just ask them. And there's no reason a breakfast pizza can't be healthy with sausage, eggs, green peppers, and mushrooms smothered with cheese.
15. Spinach Quiche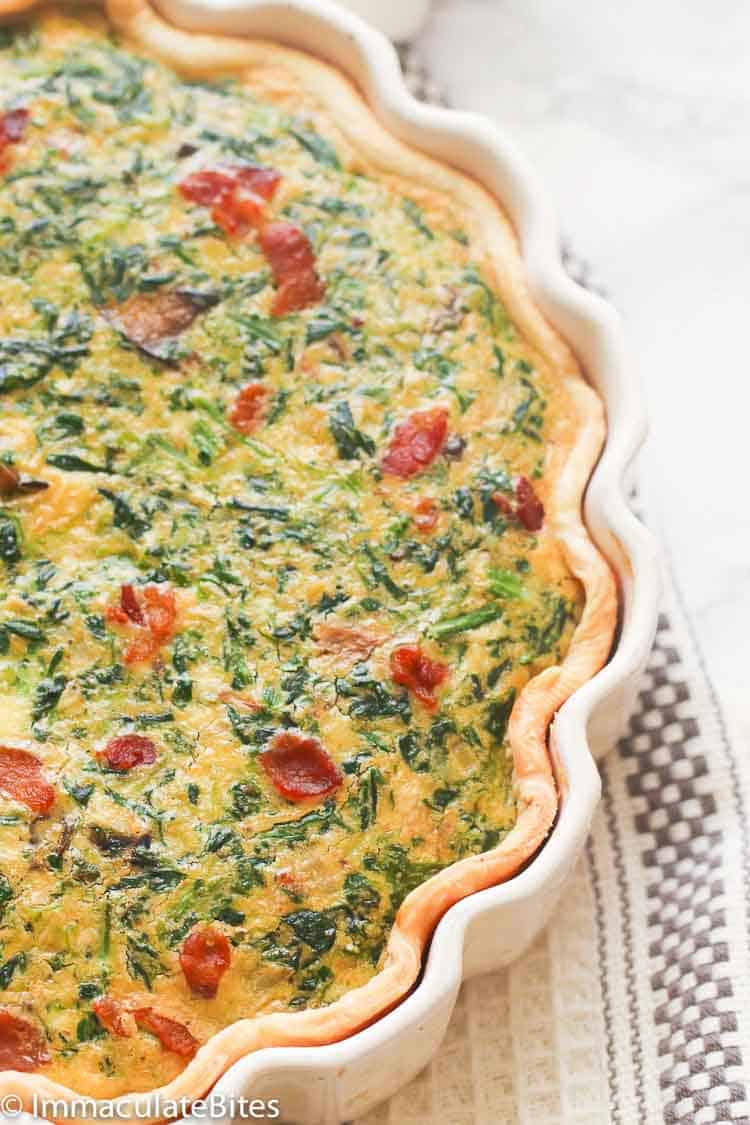 Talk about a healthy and mouthwatering breakfast! Cheese makes the hardest to eat vegetable easier on the taste buds. Quiche isn't scary to make; it's actually really easy and delicious.
16. Quiche Lorraine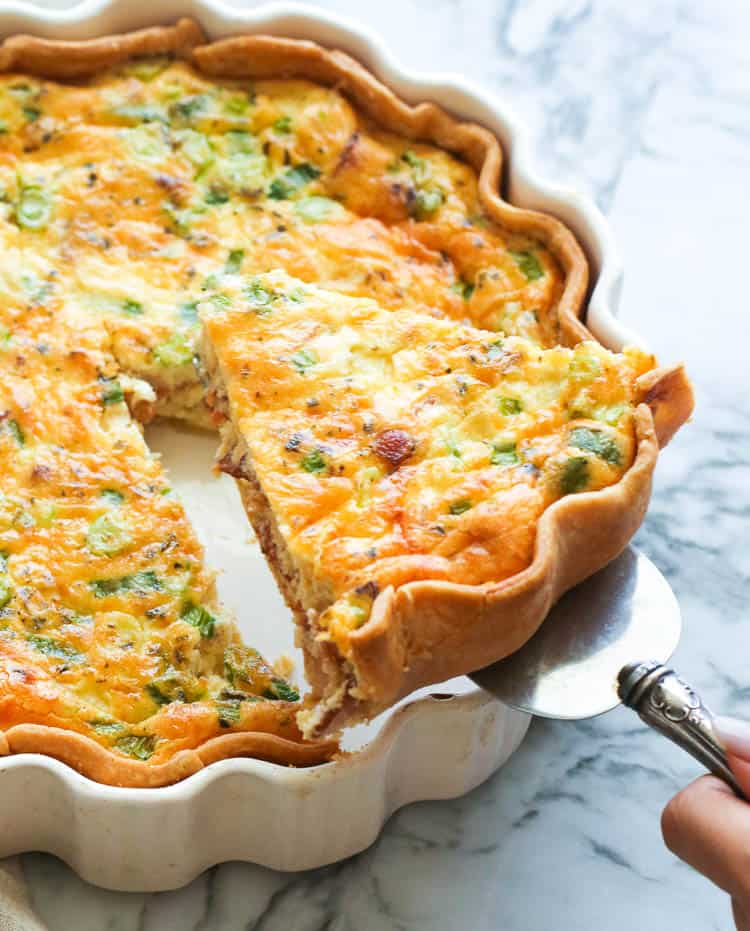 Bacon, eggs, and toast all wrapped up in a beautiful pie. It's super easy with prepared dough, or make your own for an even better quiche. This with a pot of coffee, and the whole family will be happy.
17. Boiled Eggs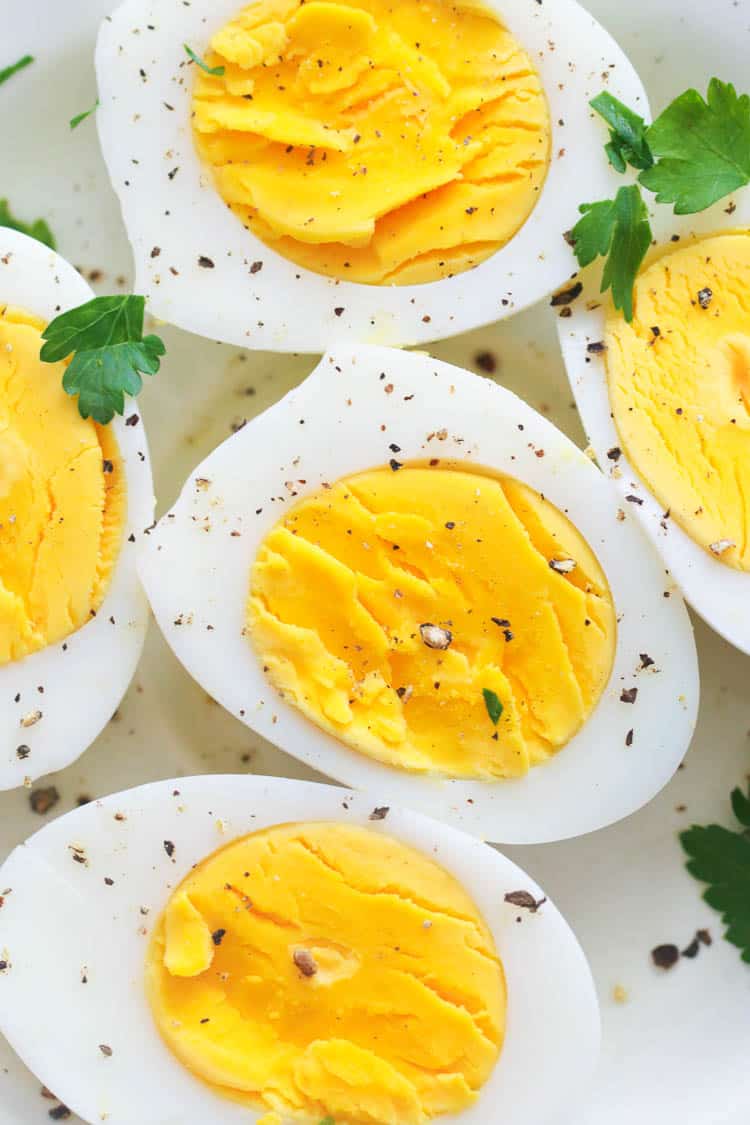 This is the easiest breakfast of all. How hard is it to boil water? Really! Yes, I know some tricks you can use to get the perfect boiled egg, and I am happy to share them with you in this recipe.
18. Pão de Queijo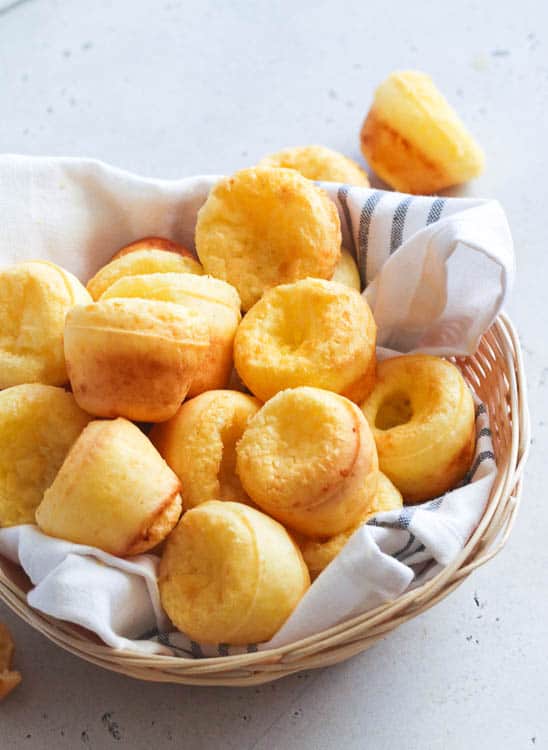 This naturally gluten-free bread is addictive. The first time I made it, I ate almost the whole batch. If you need a gluten-free pizza crust, this is the one. Spread the dough in a pizza pan and use it instead of pizza dough in the Sausage Breakfast Pizza.
19. Shakshuka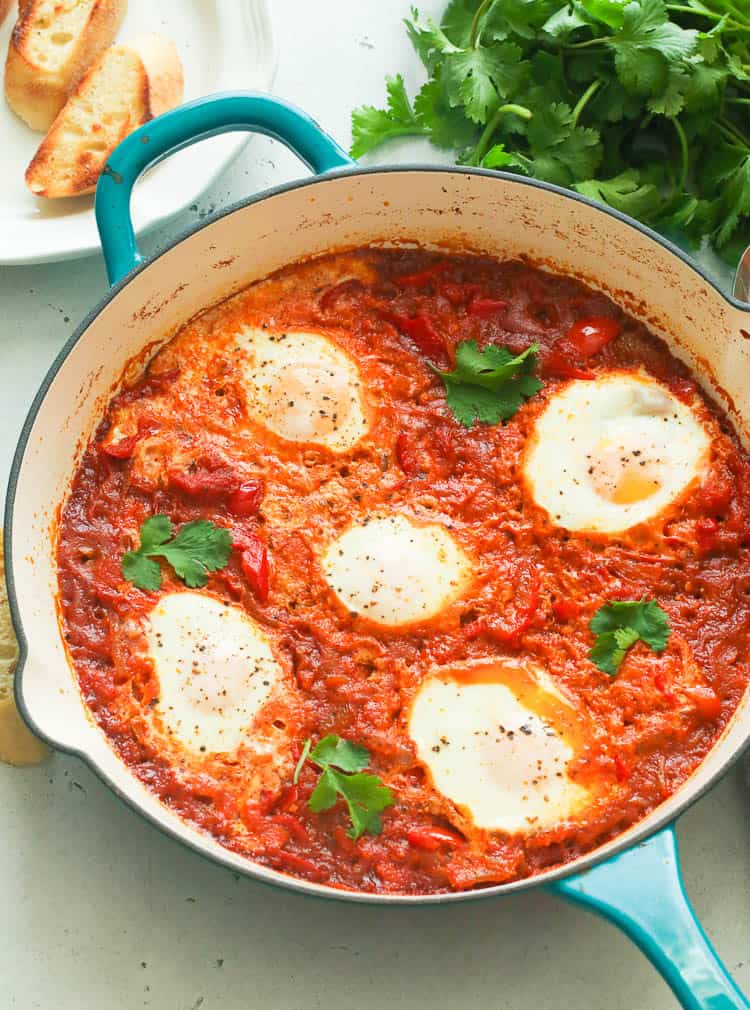 Fantastic one-pot breakfast with a tomato base and eggs poached on top. It's similar to Eggs in Purgatory but uses different spices. Serve it with toast for a satisfying breakfast.
20. Croque Madame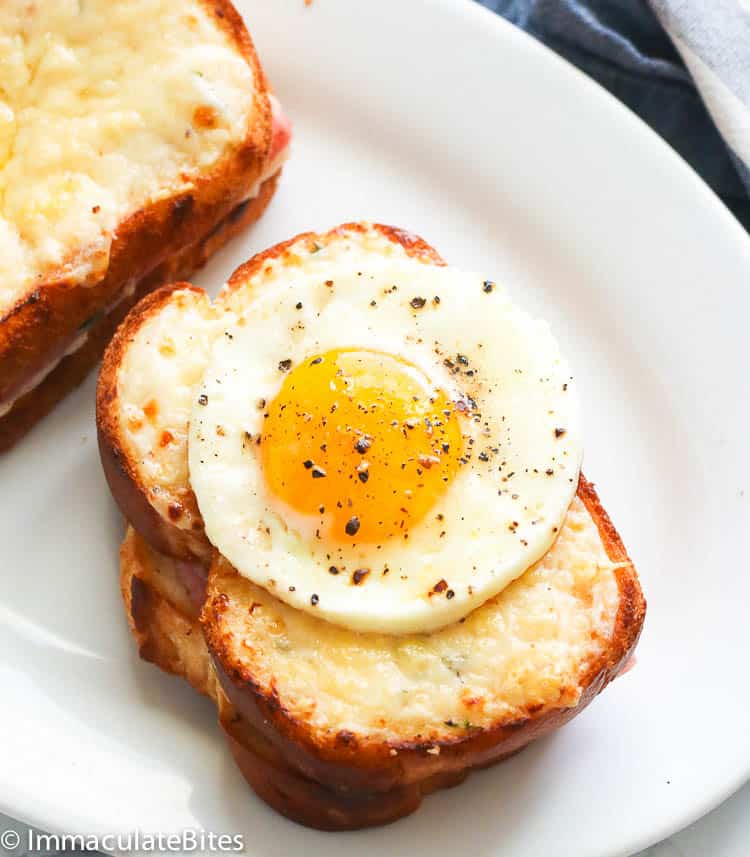 This is not your average grilled ham and cheese sandwich. This is topped with Gruyere cheese and an egg for a complete breakfast. And I hardly have any time to go to my favorite French cafe, so this is my comfort food on a chilly morning.
Sweet Egg Recipes for Breakfast
21. Bread Pudding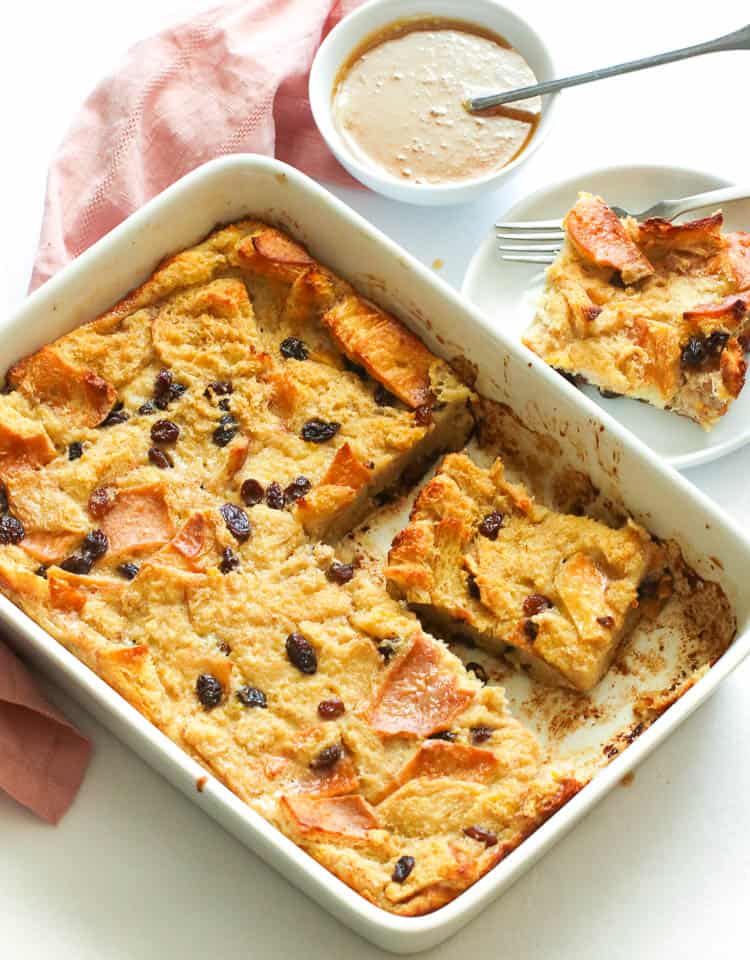 My favorite way to use day-old bread, or the bread someone forgot to close the tie, and it dried out. Waste not, want not! Soak that bread in some milk, mix it with eggs, raisin, and cinnamon, and you've got an incredible and filling breakfast.
22. German Pancakes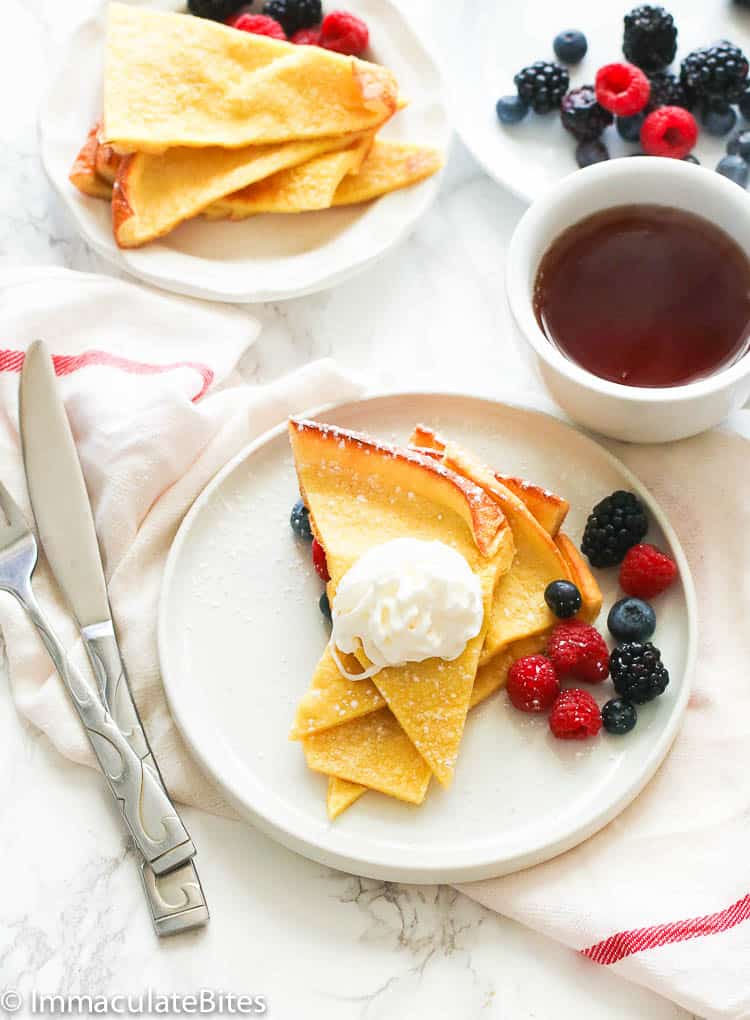 This really cool pancake is cooked in the oven and is topped with pretty much any fruit and homemade whipped cream you'd like to put on top. It's so easy that my son makes this by himself.
23. French Toast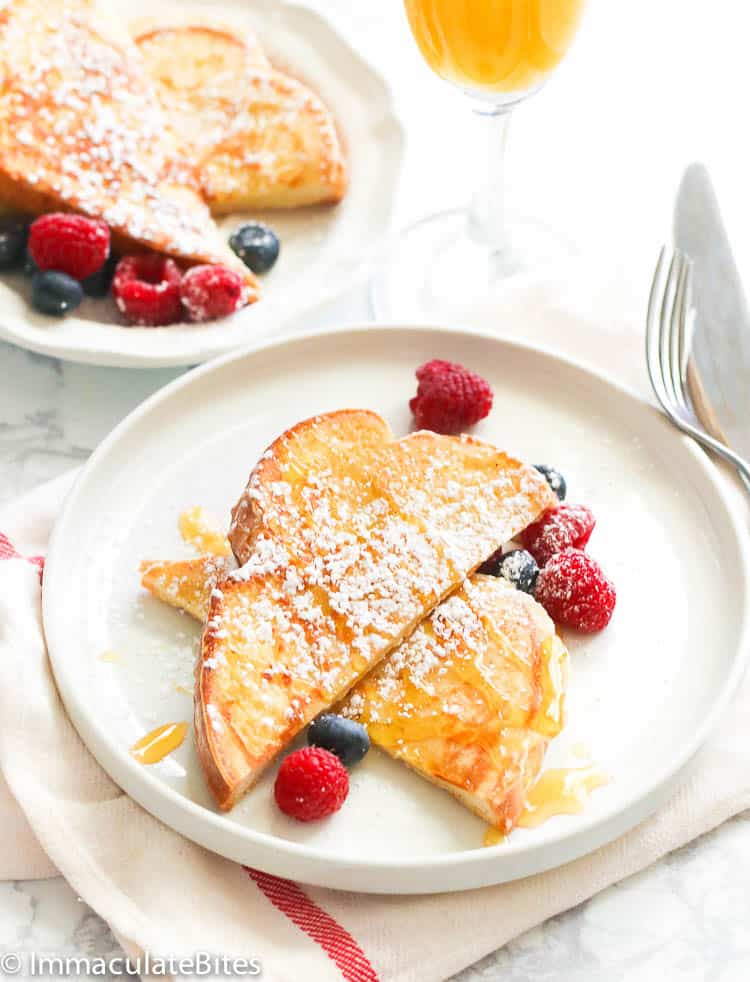 Honestly, I prefer French toast over pancakes. And they're foolproof. My favorite bread (brioche) soaked in eggs, cinnamon, and other spices, then fried in pure butter, is absolute heaven.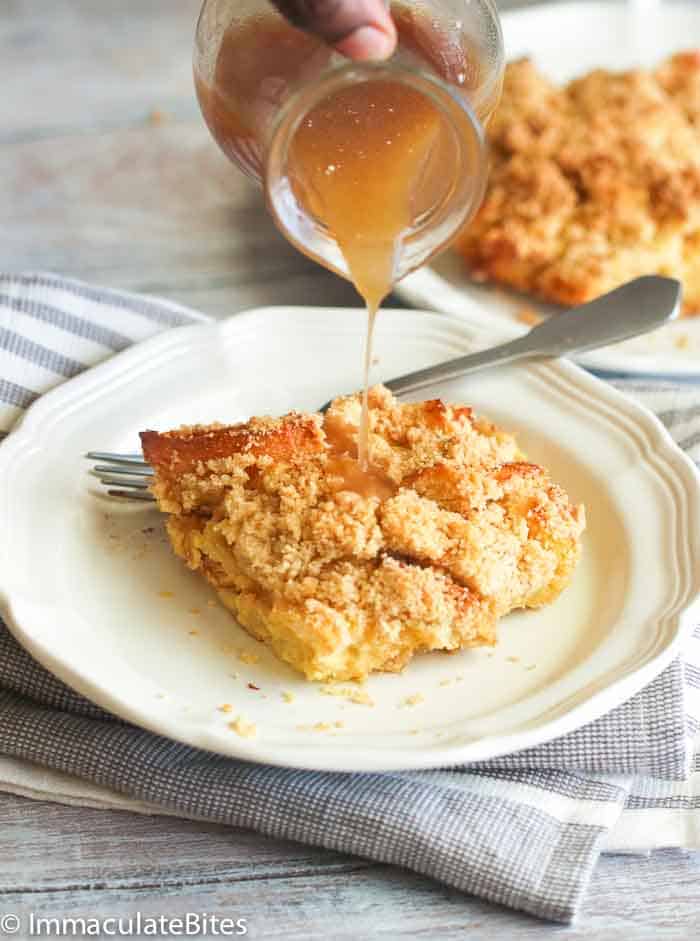 This extremely simple recipe takes the ease of bread pudding and French toast and marries them into this fabulous breakfast casserole. It is the perfect combination with a pot of coffee.
25. Crepe Suzette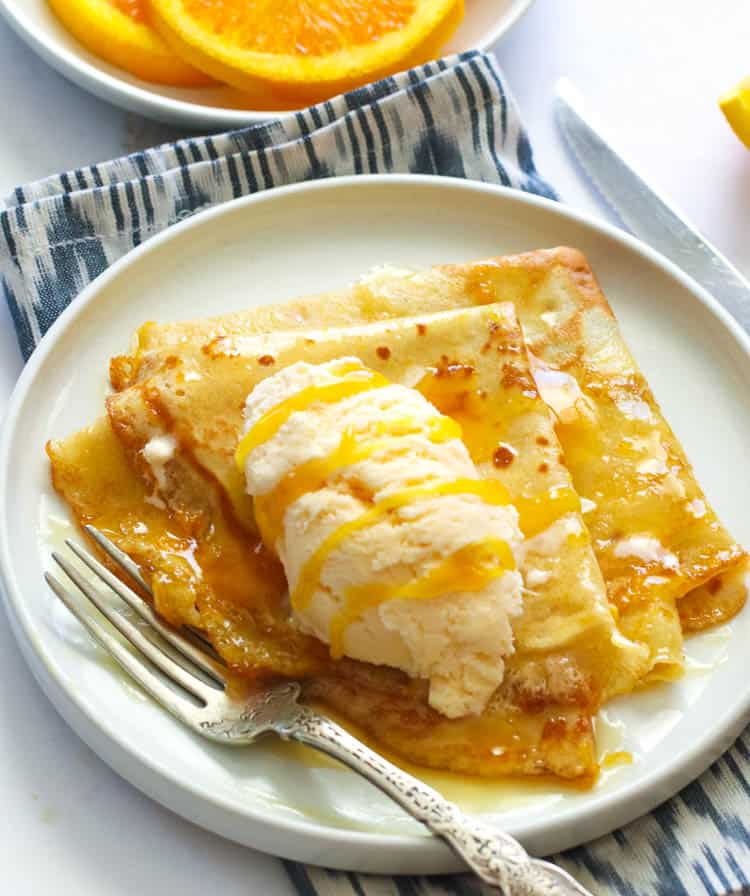 Okay, this isn't one of those ordinary day breakfasts. Crepes are easy enough to make for any day. However, ice cream for breakfast means a special occasion or lazy Sunday breakfast with the family.
Egg Breakfast Sides
26. Southern-Style Fried Potatoes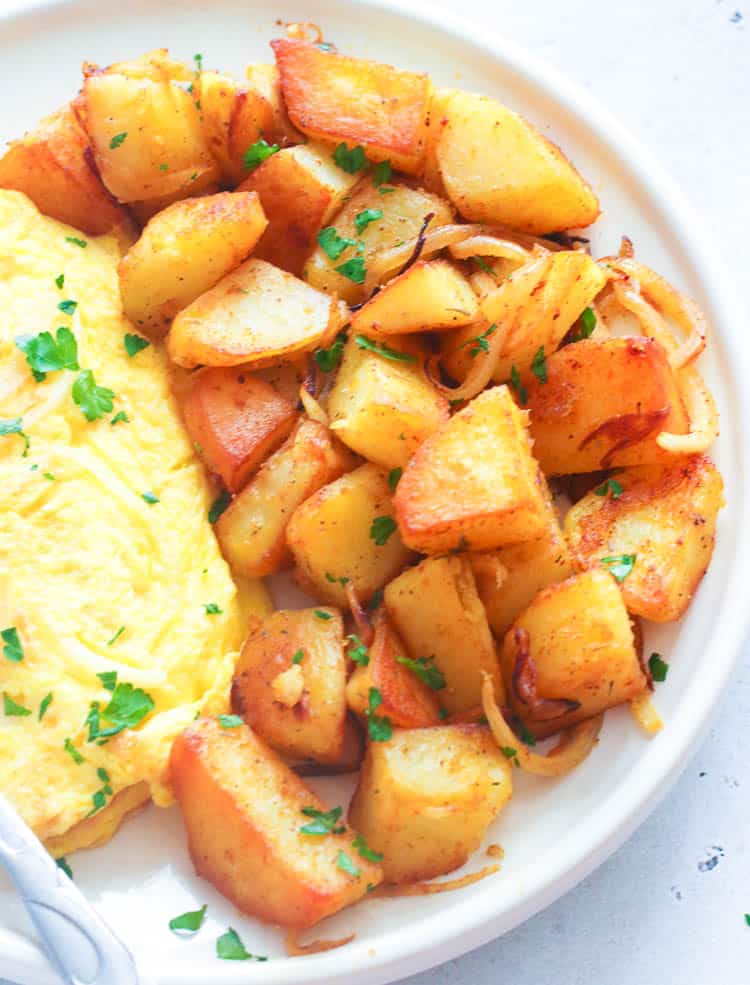 The perfect side for scrambled or fried eggs always has been, and always will be, potatoes. There's just something so satisfying about biting into crunchy and soft squares of fried potatoes that can't be replaced.
27. Johnny Cakes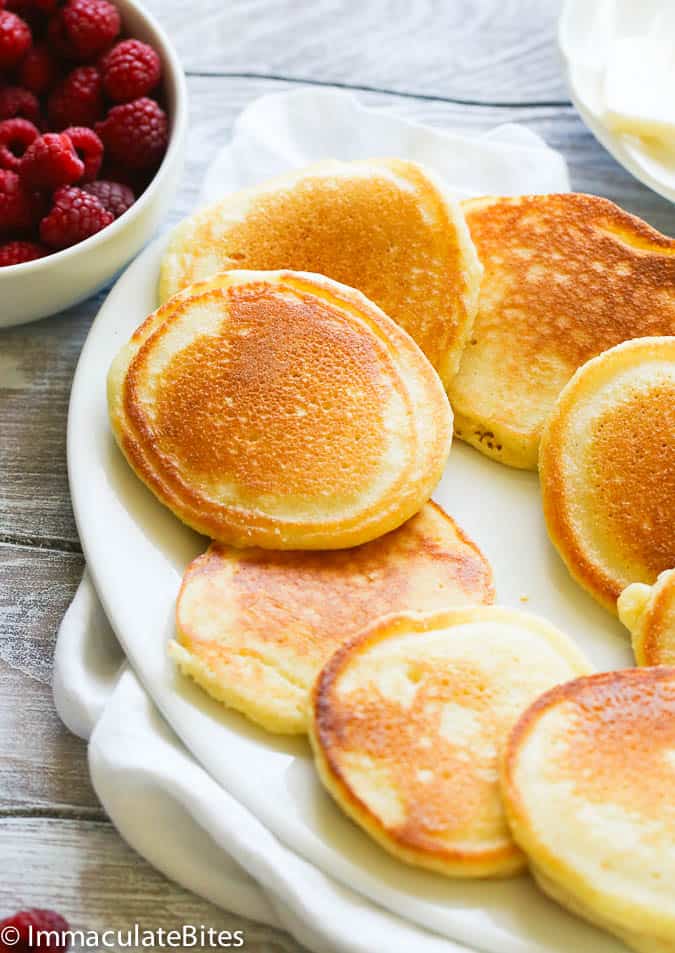 These, in my opinion, are a much better alternative to regular pancakes. First, corn is more nutritious than wheat. And these have less sugar than pancakes—guilt-free pancakes with your eggs.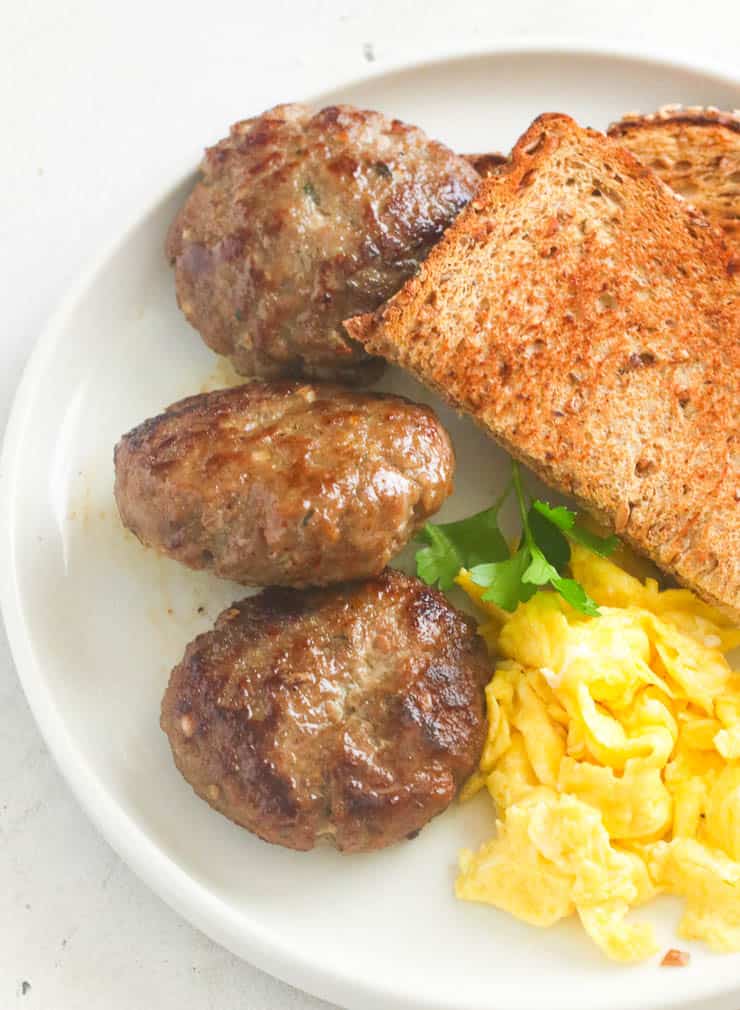 I was shocked the first time I saw what Americans eat for breakfast. Eggs and sausage? I have to admit, though, I have learned to enjoy eating a big breakfast. Eggs and sausage or bacon with toast and coffee make me happy.
29. Cheese Grits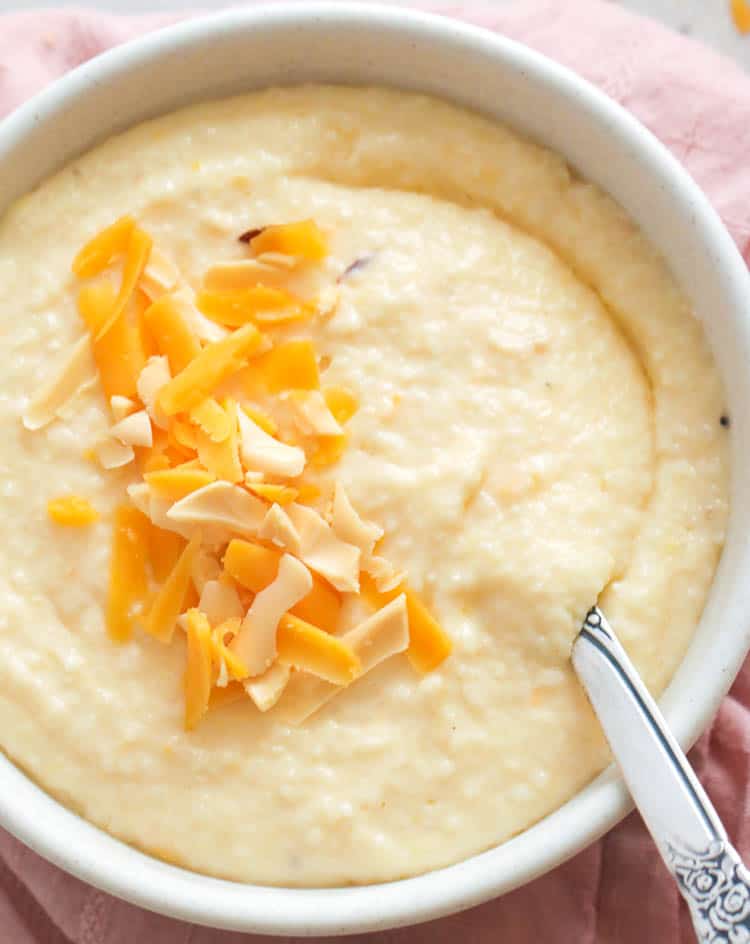 No self-respecting Southern breakfast would ever be missing grits. Adding cheese on top only makes them better. So quick and easy, and filling too.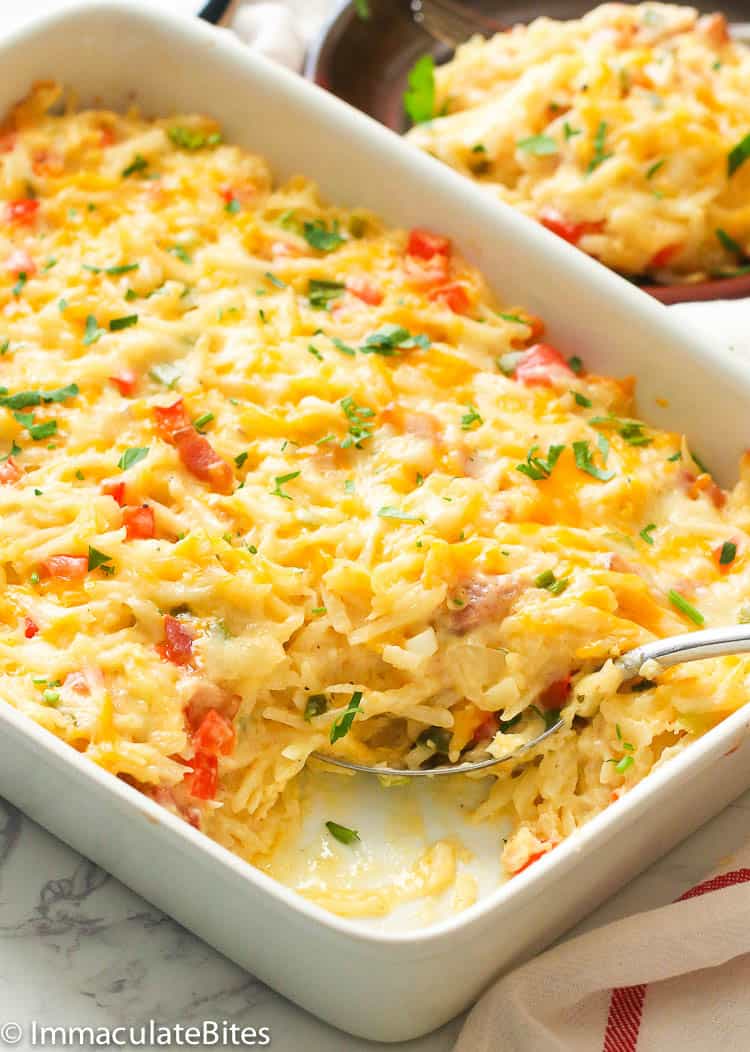 Grated potatoes, bacon, cheese, and tons of flavor make the perfect pair for your scrambled or fried eggs. The fact that you can make it the night before and bake it in the morning only makes it more perfect.