Finding the right red wine vinegar substitute sounds easy. There might be times that we'd prefer something else to use for cooking or while making our salads and marinades. But there are also things that we need to take in mind before choosing our replacement ingredient.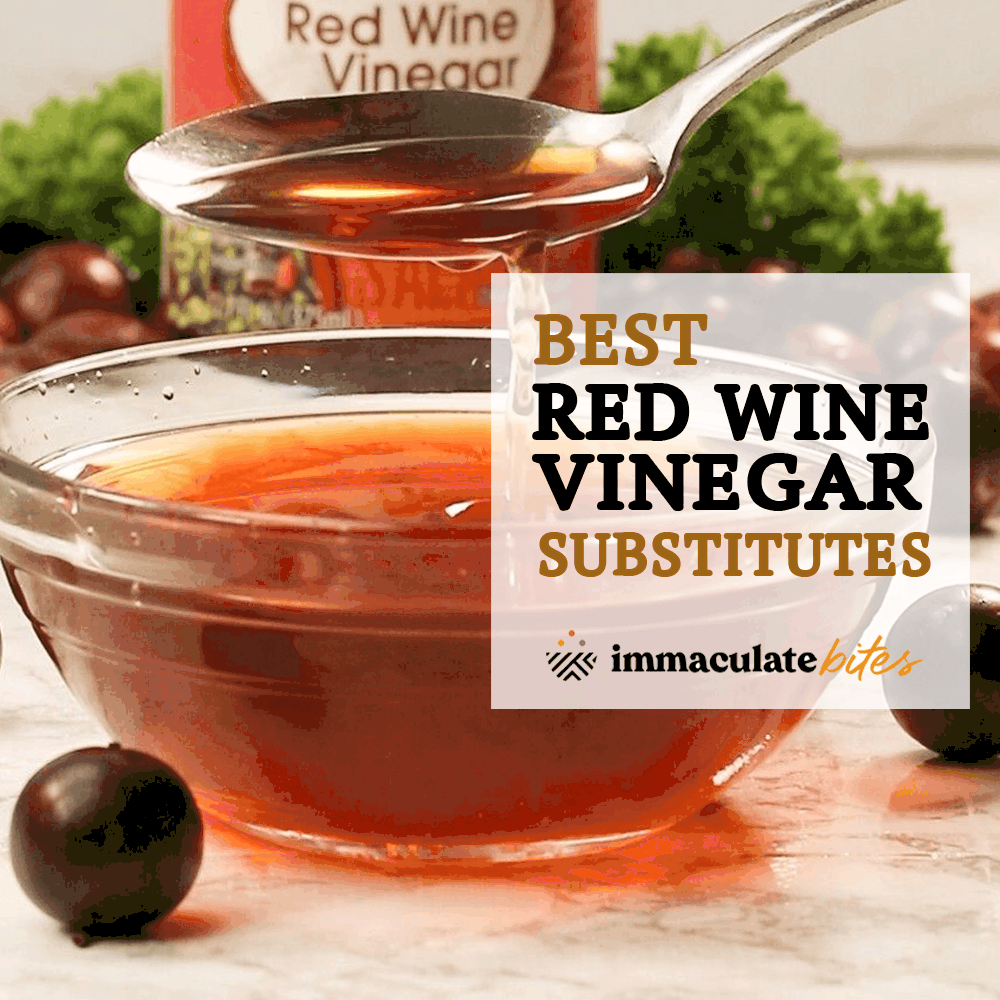 I would gladly share with you the things I've learned while looking for the best red wine substitute. I hope that this will help you as a home cook, too.
What Is Red Wine Vinegar?
Red wine vinegar is a type of vinegar, which is made through the fermentation of ethanol that produces an acetic acid which is then saturated with water. The solution may also include other ingredients and flavorings.
It is usually compared to Balsamic vinegar for its dominating acidity and subtle sweet taste. The flavor may also vary on the red wine used to make the vinegar.
Because of its sharp flavor, it is usually used in vinaigrettes, marinades, pickling, and also as a condiment. It's also recommended to use for cooking red meat like beef and pork.
Does Red Wine Vinegar Go Bad?
The frequent opening of the red wine vinegar bottle contributes to its discoloration that eventually becomes cloudy. It also loses flavor in the process. Proper storage will help keep its original flavor.
It's still safe to use even if you've observed these changes because the acidic properties of vinegar prevent bacterial growth even if it's old stock.
Tips On Cooking With Red Wine Vinegar
To liven food, drizzle it on top of sauteed meat and vegetables. It will bring out the savory flavors of a dish.
Balance bitterness as its sourness will neutralize the bitterness of food like Brussel sprouts, endives, kale, and salads.

Softens the strong flavors of food

like cheeses

.

Add crispness to food like pickles, salads, and dressings.
Tenderize meat because the acidity of vinegar helps break down the protein in meat during marination that results in tender and juicy meat.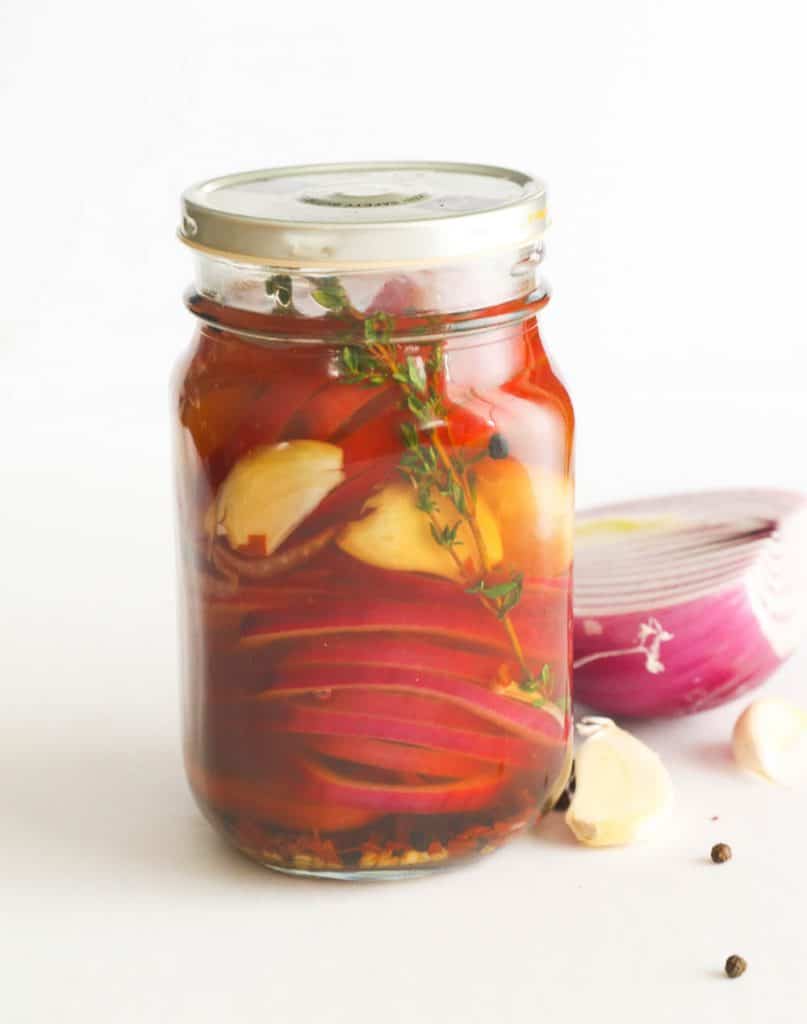 Red Wine Vinegar Substitute
Balsamic Vinegar
I'm putting this as the first substitute for red wine vinegar since we've already compared it above. Balsamic vinegar can be a substitute in terms of tart flavor with a thicker consistency.
Although you should also be careful of making your dish sweet when using it. But you can be sure to use it in making salad dressing in place of red wine vinegar. Use half of the required amount of red wine vinegar in a recipe.
White Wine Vinegar
The counterpart of red wine vinegar. It is also the best alternative for it. They have similarities in flavor but they differ in color (obviously 🙂) Substitute equally the amount required for red wine vinegar in a recipe.
Apple Cider Vinegar
It tastes sweeter and fruity than red wine vinegar, so It's not recommended to use it with savory dishes because it might alter its flavor.
If you really don't have an option, then you can try to add a little at a time and taste test to be safe. I hope it works for you! Use 1 teaspoon cider to 1 tablespoon of red wine vinegar.
Sherry Vinegar
It has a subtly sweet and rich flavor and the acidity is not as strong as red wine. You can use it for grilled dishes and recipes that contain fish, roasts, and vegetables. Also, use it in marinades and dressings. You can even add a few drops to liven soups. Switch with red wine vinegar at 1:1 ratio.
Lemon or Lime Juice
Freshly squeezed lemon juice adds a refreshing twist of acidity to your food. A fair substitute for red wine vinegar with regards to its pungent flavor. The downside is it doesn't have the rich flavor that the red wine vinegar has. Add just a few drops to the food in place of red wine vinegar.
Rice Vinegar
Has similar moderate acidity as apple cider vinegar and may lack the flavor profile that red wine vinegar has. But as a substitute, it will definitely work with a 1:1 ratio substitution. It is recommended to use for dressings, marinades, and sauteed food.
Tamarind Paste
Tamarind is a really sour fruit, to begin with, but with tart sweetness to it. Again, it's a good substitute for red wine vinegar, particularly in marinades. It's commonly used in Asian cuisines but less popular in Western Countries.
Equally substitute with red wine vinegar. Add a small amount at a time just to be sure not to overpower the recipe flavor.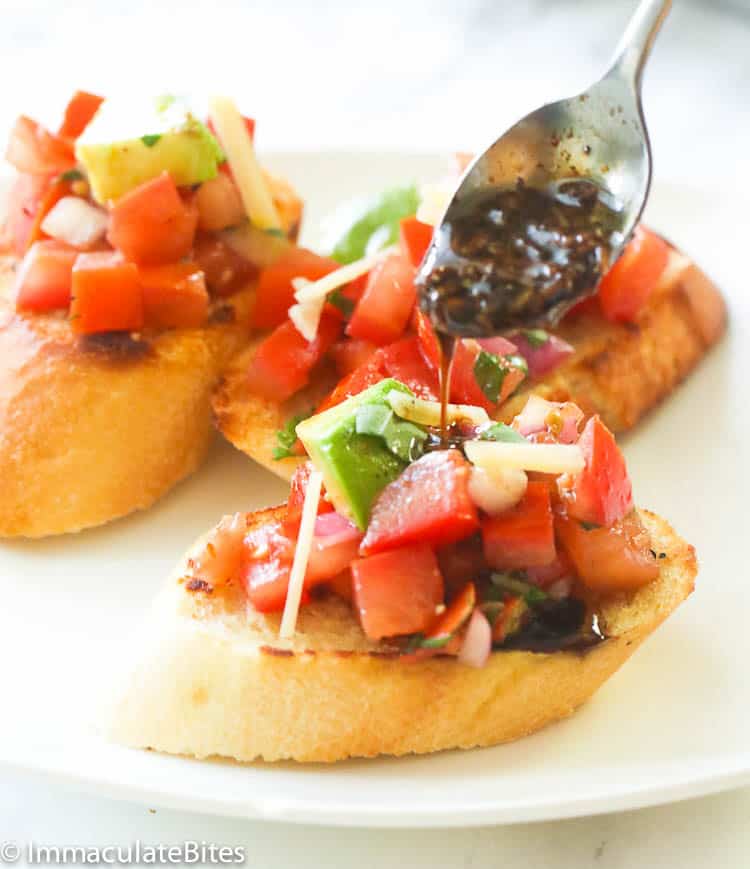 Red wine vinegar particularly has its distinct flavor which makes it easy to identify. We use different kinds of vinegar for different dishes and other purposes. But, always keep in mind to use this in moderation because like other stuff, too much of it, in the long run, may also affect your health.