Sumptuous Plantain Recipes – Delicious Plantain Recipes using ripe and up ripe plantains – from appetizer to dessert ,  that are sure to please even the most discerning palates .
As you may know, I'm a big fan of plantains in any form. Plantains are such a versatile food that many recipes can be made using them. Many confuses plantain with banana mainly because they look similar but when it comes to versatility, I say plantains are the clear winner- Even better, they are cheap and healthy! And the fact that they fruit all year round, plantains are considered a reliable all-season staple food.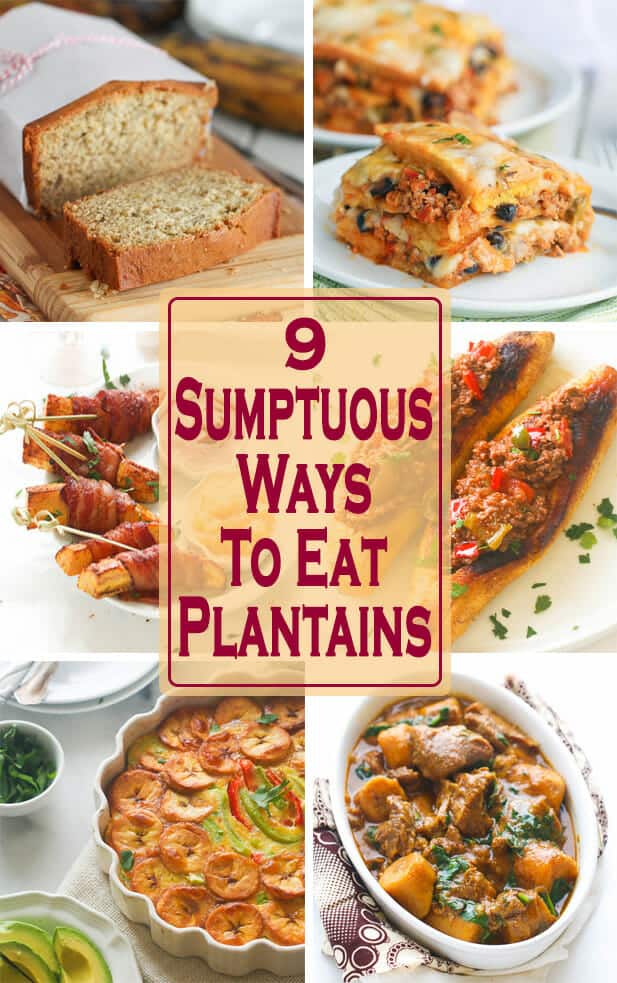 Now if you have plantains at home and are wondering what to do with them or If you're ready to add plantains to your menu but aren't sure how, you're in luck! Here I share some of my favorite easy and delicious Plantain Recipes.
Baked Plantain Frittata (Baked plantain and eggs)- A healthier and delicious take on fried plantains and eggs. Here, I came up with a reduce calorie alternative of this popular breakfast; a lighter version of this meal – baked with very little oil and still downright delicious, one that I can indulge in, and not have to worry about hips. Get the RECIPE HERE.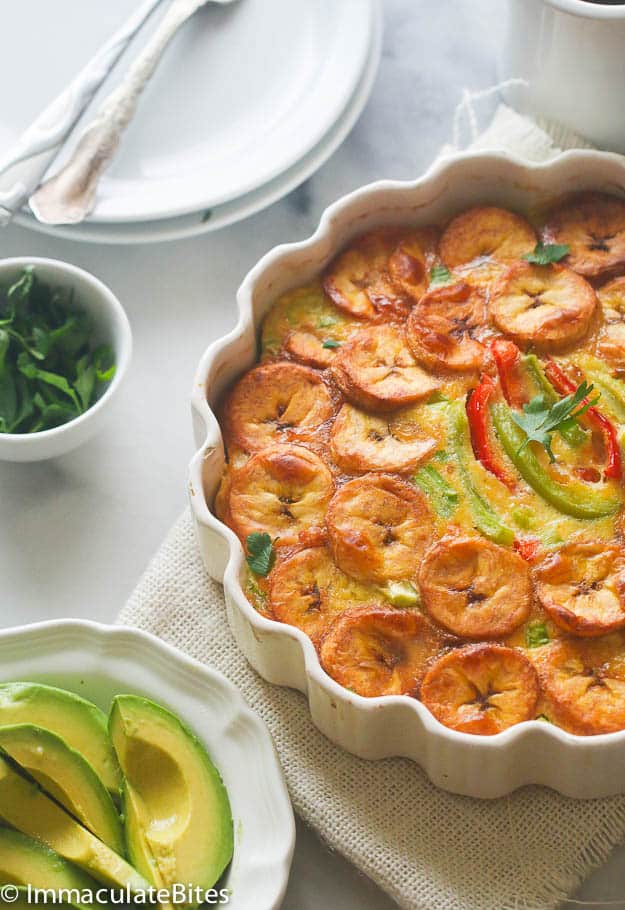 Plantain Mofongo with Shrimp Sauce- Fried mashed plantains infused with garlic, bacon, and chicharrones (fried pork skin) stuffed with a succulent tomato, garlic, parsley, shrimp sauce. This is a mashed plantain taken to another level. The shrimp sauce is just like cake icing. Real comfort food at It's best! Get the RECIPE HERE.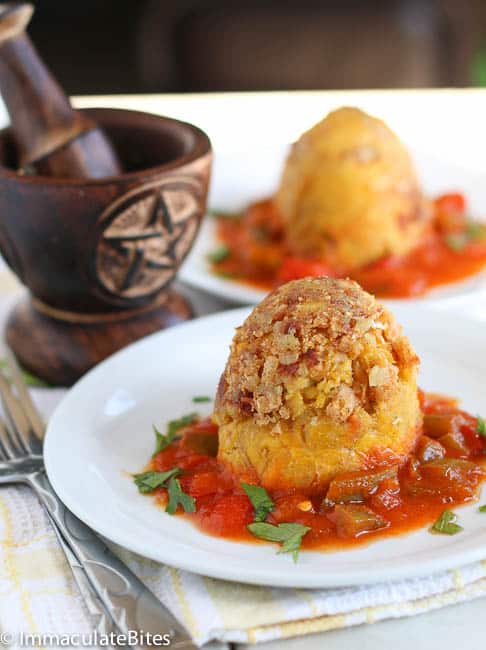 Plantain Pancakes- Rich, tender, & delicious Plantain Pancakes, like pancakes but with a sweet plantain taste. Good for Breakfast or make it for dessert with coconut sauce. Simply delicious and satisfying! Get the RECIPE HERE.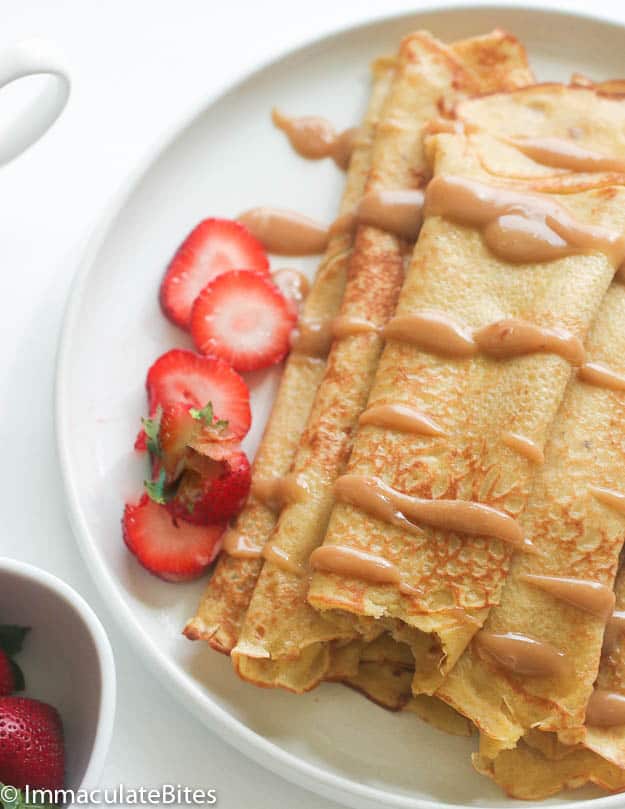 Plantain Bread- Want to add another recipe to your overripe plantain repertoire? There is nothing better than using up those funky, ugly looking plantains that look like they should be in the trash already. Wouldn't it be cool if you make this amazing delicious plantain bread? Get the RECIPE HERE.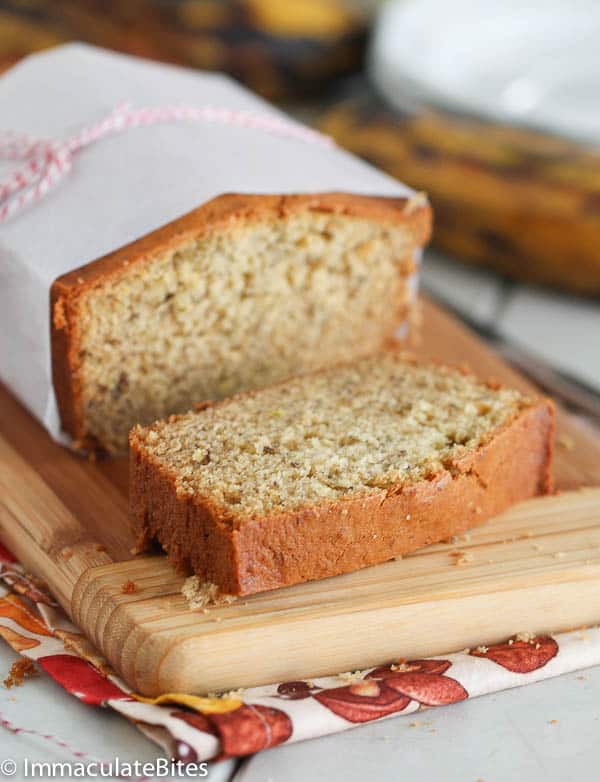 Bacon-wrapped Plantain- Plantain with a touch of heat, wrapped with bacon and sprinkled with spice. They are pure indulgence and Simply Irresistible; the sweet and smoky flavors of the plantains and bacon create quite an explosion in your mouth. Easy, yet delicious appetizer, snack and/or breakfast. Get the RECIPE HERE.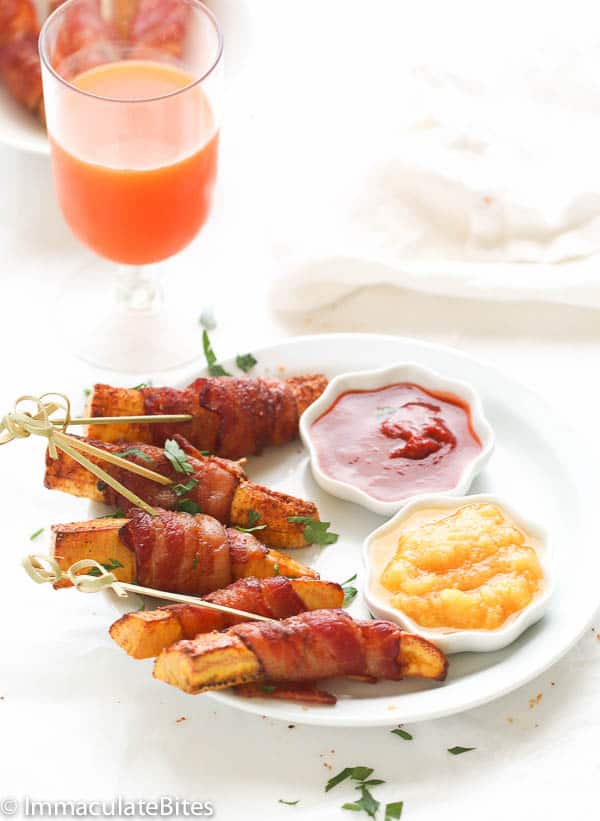 Plantain Lasagna aka Pastelon- This is a Latin- Style (Puerto Rican) lasagna that is a combination of sweet and savory, with spiced beef, sandwiched in layers of plantains, and topped with cheese and or eggs. It's like no other lasagna you've ever tried before! Get the RECIPE HERE.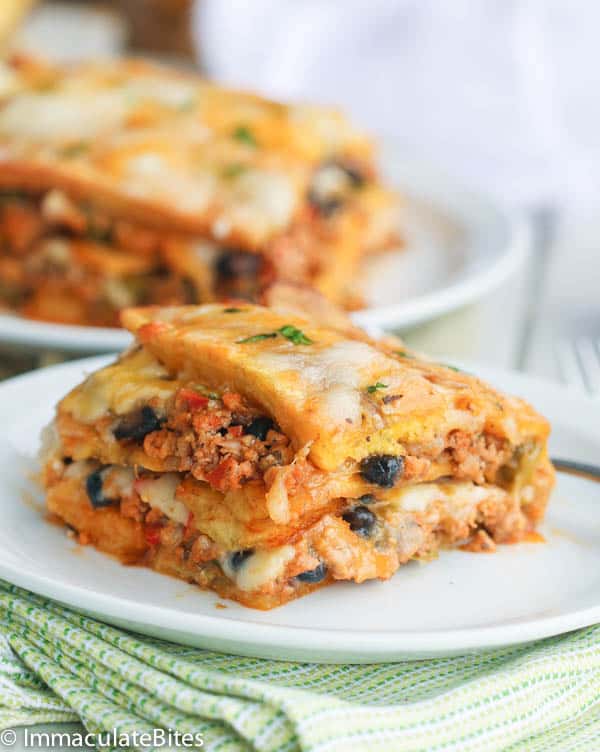 Sese Plantains (Porridge)- This is sometimes called turning plantains in other parts because some stirring is involved during the cooking process, to prevent the plantains from sticking to the pot. It can be simple with only plantains, palm oil, salt and crayfish or elaborate with fish, meat (any variety) and vegetables. Get the RECIPE HERE.
Stuffed Baked Plantains- Roasted plantains filled with seasoned ground meat, tomatoes, onions, bell pepper, and spices, topped with cheese for lunch, dinner or even breakfast- very comforting! Get the RECIPE HERE.
Poulet  D.G – A super flavorful French inspired Cameroon  chicken dinner – sure to tantalize your taste buds. Loaded with garlic, herbs and vegetables. Delish! Get the RECIPE HERE. or Here