Have you ever been preparing your family's favorite meal only to discover you're missing a key ingredient? Well, maybe bay leaves aren't a key ingredient, and no one will identify what is missing this time. However, having a bay leaf substitute in mind will help if you realize that you used the last leaf and forgot to buy more.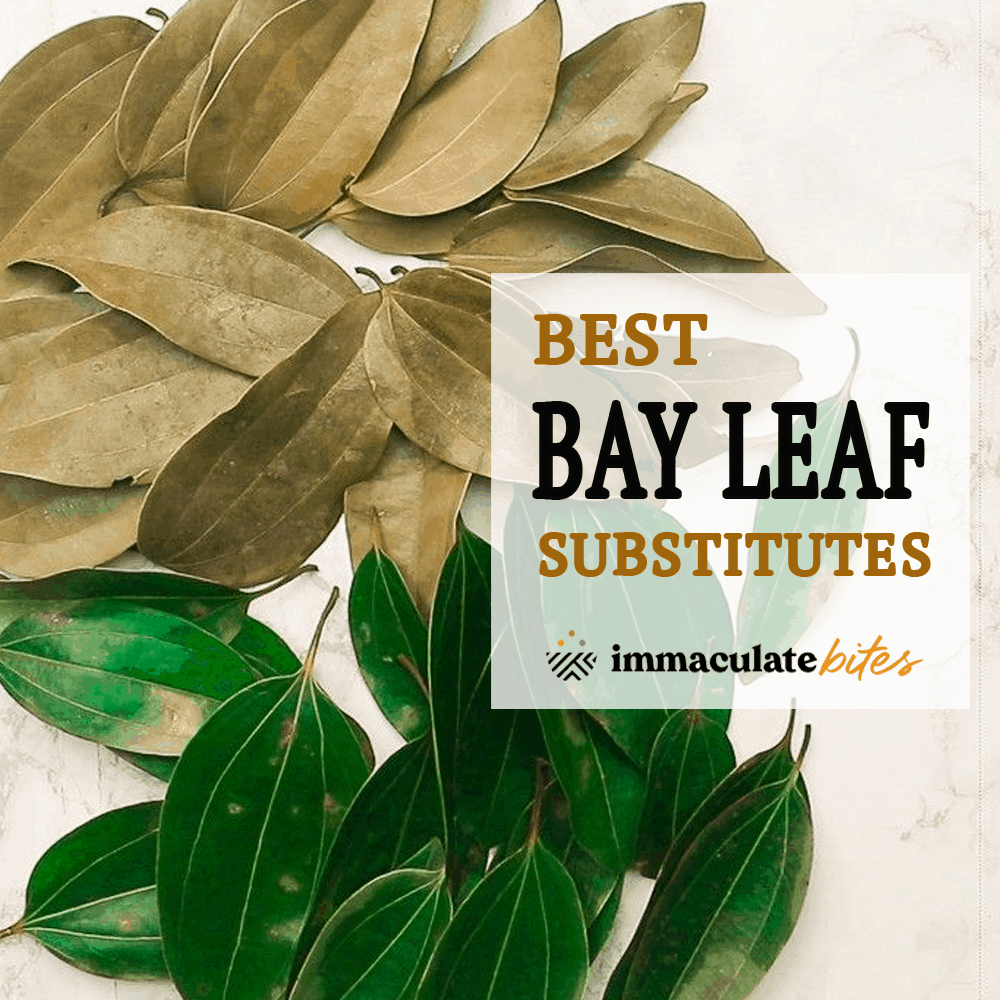 Bay Leaf Substitutes
Oregano
The strong aroma and flavor of oregano come close to bay leaves. Surprisingly, it is in the mint family and has that "mentholiness" of bay leaves. You can substitute one leaf with ¼ teaspoon of dried oregano.
Thyme
Very similar to oregano, this herb is also a good substitute. You can substitute one leaf with ¼ teaspoon of dried thyme.
Oregano & Thyme
The wonderful aroma of both of these spices combined comes the closest to a bay leaf substitute. You can mix equal amounts of dried oregano and thyme, then use ¼ teaspoon of the mix to substitute one bay leaf.
Dried Basil
This herb is another mint family member that will give you the menthol feel. Just make sure it's dried basil and not fresh.
Fresh basil tends to be sweeter and has a slight anise flavor that disappears when it dries. They both have their place. I wouldn't dream of making pesto with dried basil or using fresh basil to substitute bay leaves. You can use a ½ teaspoon dried basil to replace one bay leaf.
Curry Leaves
OK, curry leaves aren't quite the same as bay leaves, and curry leaves are not the same as curry powder. But if you don't have anything else, it will still add a great flavor to your stew. I do love curry leaves in my green Thai curry paste with coconut milk and cilantro.
Juniper Berries
Fermented juniper berries are called gin. They have that piney menthol flavor that is similar to bay leaves.
Two juniper berries will replace one bay leaf. You can throw them in whole like a peppercorn and take them out before serving just like you would the bay leaf.
What are Bay Leaves?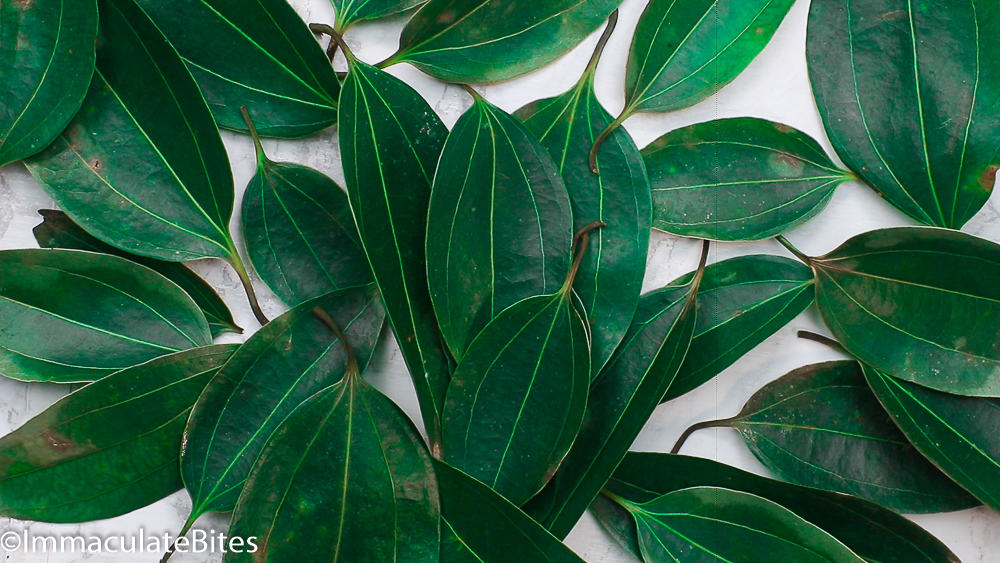 Ancient Greeks used the leaves of the Laurus Nobilis tree as wreaths to indicate status symbols, and Romans crowned victors with them.
Do you remember the saying "resting on his laurels"? It means he (whoever he is) is satisfied with past victories and is not motivated to keep working hard.
What do Bay Leaves Taste Like?
It's so hard to describe the flavor. It's an aromatic herb that offers a smell that is stronger than the taste. It exudes a mentholy, piney, earthy flavor that enhances sauces, stews, and soups. You won't ruin your recipe if you leave it out, but it does add a pleasant flavor dimension.
Fresh or Dried?
The first time I used fresh bay leaf, I couldn't believe the difference. It filled the whole house with its delicious aroma. I decided right then that I wanted my own bay laurel tree.
Oh well, we can't always get what we want. Still, if you can find them fresh, go for it. You can store the leaves in the freezer indefinitely.
Drying the leaf for a couple of weeks is supposed to intensify the flavor. I personally haven't noticed a big difference. Maybe it's because the leaves were older than the label said they were. The leaves do lose their flavor around six months.
Can I Eat It?
I wouldn't, though it is NOT poisonous. It's not something I want to swallow whole because it's like swallowing a stick.
I try to take it out of the stew before serving, so no one chokes. I love pizza sauce with a bay leaf or two, so I put it in the blender with the tomatoes and puree it. Another option is to buy it ground, though it will lose some of its intenseness.
Awesome Recipes with Bay Leaves