Blackened Spatchcock Chicken – a mouthwatering, super easy chicken dish that is infused with creole seasoning and roasted to perfection. Perfect for holidays and special gatherings!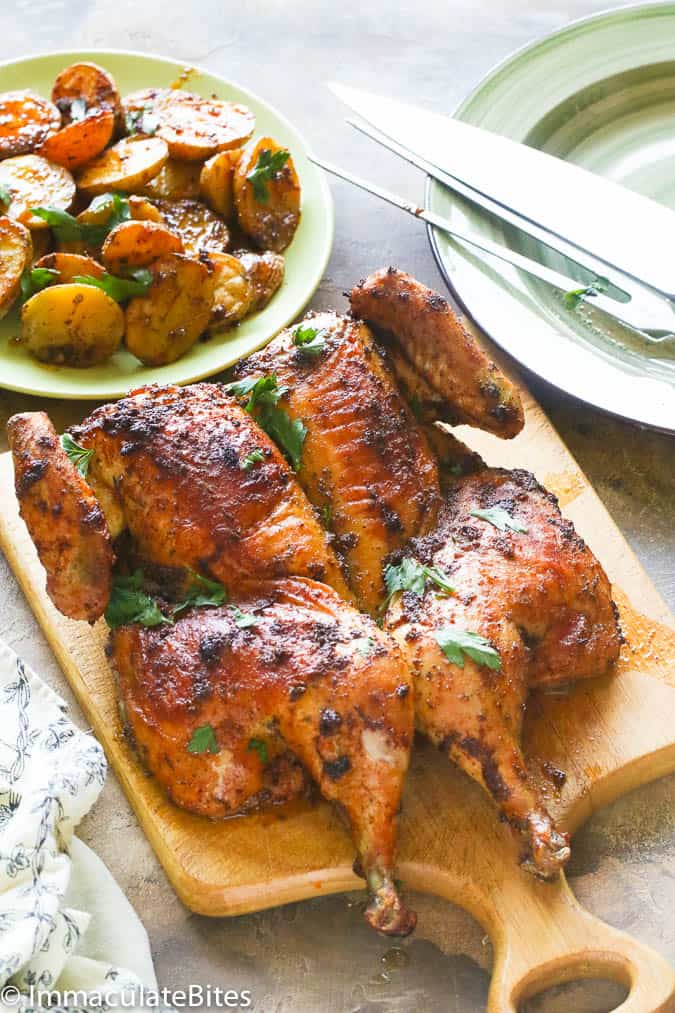 Uh, what? I know what you're thinking. A spatch-what . Don't be fooled by those tongue twisted food terminologies. It's actually sooo easy that it'll only take you 10 minutes to prep this beautiful chicken before you roast it.
If you've never tried a spatchcock chicken before, then all you need is a sharp pair of kitchen shears.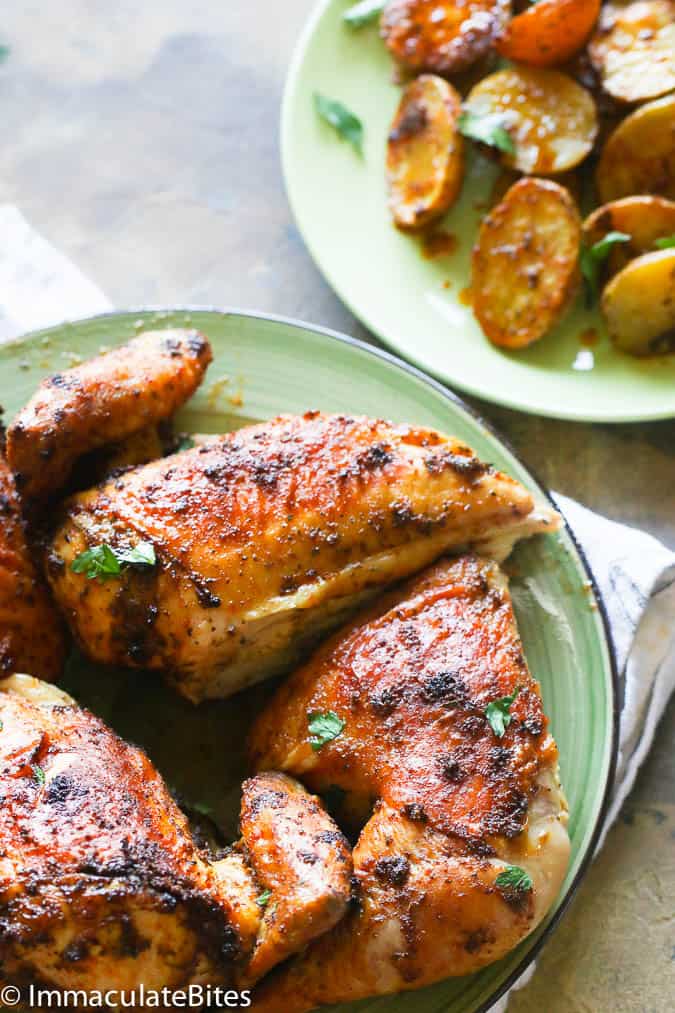 Now what is a spatchcock? Spatchcock or also known as spattlecock (there we go with the word again) is a process of removing the chicken's backbone, or to butterfly it, allowing it to be completely opened out and flattened before it is evenly cooked.
This method actually reduces the cooking time into half, allowing the bird to be cooked in speedier ways, like grilling or pan frying, while retaining all the juicy delicious flavors and a golden roasty-toasty chicken skin!
My son's favorite  part, especially right out of the oven . 
Your senses would truly be awakened once you start cooking this! Come on, I bet you are all craving right now just by looking at those photos, am I right? 🙂
The secret? A mixture of pantry staple spices which you have already – or you can use this  my kitchen trusted homemade creole seasoning. Just rub it all over the spatchcocked chicken and you're good to go.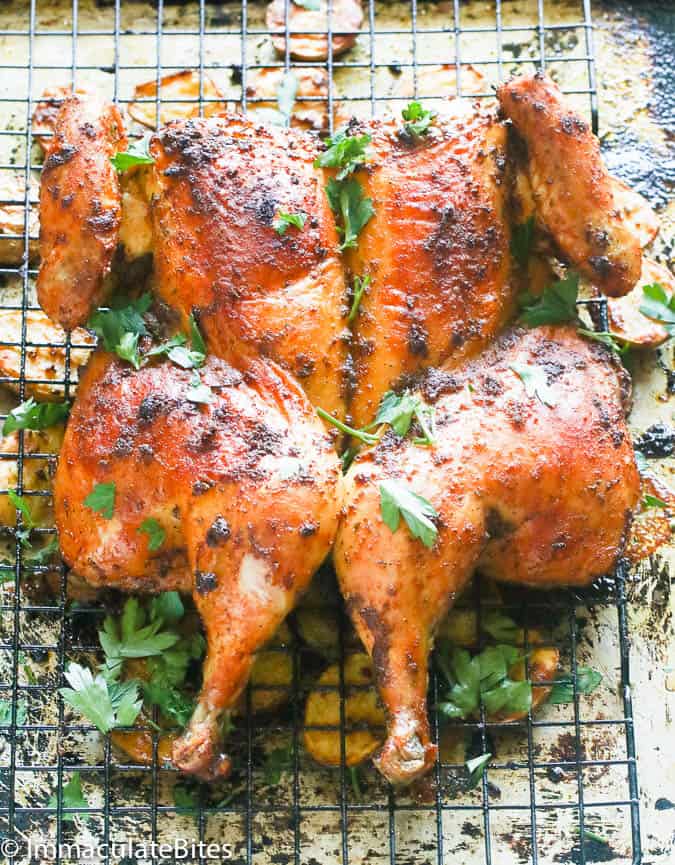 Blackened is the process of intensifying the flavors of any dish with creole seasoning – the Queen of all Spice. It adds depth, bold flavor to any dish making it so delectable in every bite. Truly a must-have in your spice cabinet.
If you want to see how my creole seasoning works magically, you can start with this Blackened Salmon here which is a total hit in the house. I promise! You'll never want your salmon in any other way
This Blackened Spatchcock Chicken is now on our weekly rotation and am always happy to make cause it's easy prep and brimming with flavor ,which is what I strive for .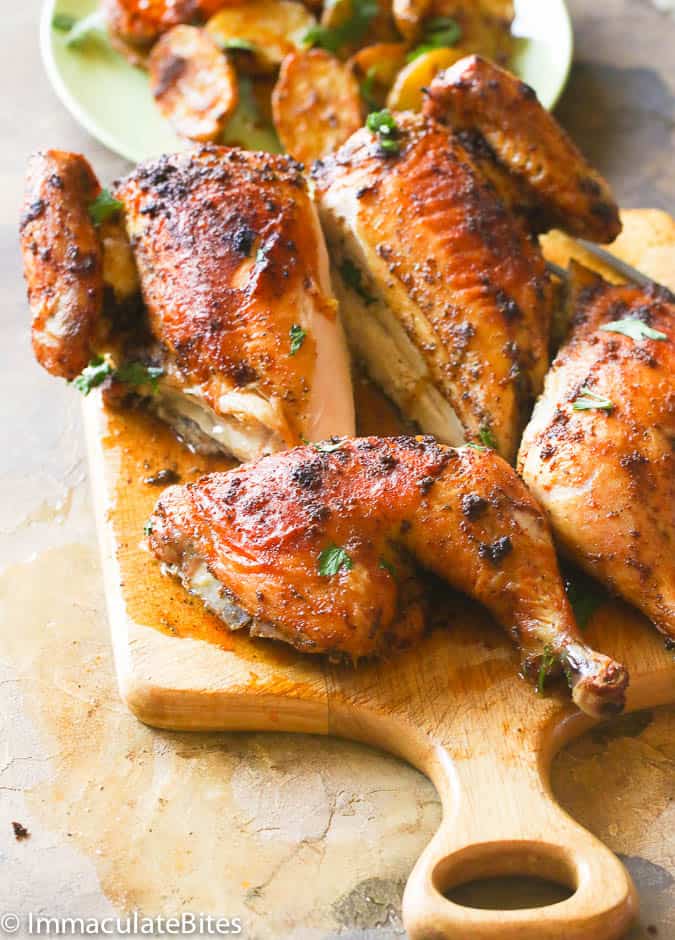 You can also grill this too if summer isn't over yet in your place. Oh boy, you'd definitely make those tummy merrier.
 Enjoy!
Tips and Notes:
If you're uncomfortable using a knife to remove the chicken backbone, I suggest you use a pair of sharp kitchen shears or scissors instead.
Always, and always, wash your hands after handling raw chicken to avoid contamination on surfaces and on food.
Give the chicken a good press to flatten it out completely after you remove the spine.
To ensure that the meat is cooked all the way through the chicken, poke in a skewer to test if the juices run clear, that is if you don't have an instant-read thermometer.
You can adjust the seasoning according to your preference.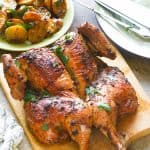 Blackened Spatchcock Chicken
Blackened Spatchcock Chicken – a mouthwatering, super easy chicken dish that is infused with creole seasoning and roasted to perfection. Perfect for holidays and special gatherings!

Ingredients
3 1/2 to 4

pounds

Whole chicken

patted dry

Salt to taste

2-3

tablespoons

Cooking oil or melted butter

2

teaspoons

thyme

1

teaspoon

oregano

1

tablespoon

garlic powder

1

tablespoon

onion powder

1

teaspoon

ground black or white pepper

½ -1

teaspoon

cayenne pepper

1-2

pounds

new potatoes

(cut in half )
Instructions
Rinse chicken with water, inside and out, then pat dry with paper towels.


Place chicken breast side down on a board or flat work surface.


Next, cut both sides of the backbone of the chicken with kitchen shears; starting at the thigh end, working your way up to the neck. Remove backbone, and save for homemade chicken stock.


Grab hold of both sides of the chicken, and open like you would a book. Turn breast side up.


Push down on each side of breast with your hands until you hear it cracking. Then flatten the chicken.

If desired remove the wishbone it makes it easier to carve the whole breast in a single piece. Optional

Rub inside and out of the chicken with salt. Set aside.


In a small bowl, combine oil or butter with spice blend . Add enough oil so there is enough for basting.


Let this mixture sit for a little bit - about 5 minutes.


Generously rub the chicken inside out with with spice blend, then refrigerate until ready to cook.


Mix together potatoes with blackened spice in a bowl . Lightly salt , set aside.

When ready to bake, roast chicken on top of a cookie rack; chicken on top and potatoes below

Roast at 400 degrees F until skin is crisp and an instant-read thermometer inserted into thickest part of breast reads 165 degrees F, about 35- 45 minutes.

Let stand 5-10 minutes before cutting each chicken into quarters or to desired pieces.

Nutrition Facts
Blackened Spatchcock Chicken
Amount Per Serving
Calories 515
Calories from Fat 279
% Daily Value*
Fat 31g48%
Cholesterol 122mg41%
Sodium 123mg5%
Potassium 827mg24%
Carbohydrates 23g8%
Protein 33g66%
Vitamin A 275IU6%
Vitamin C 27mg33%
Calcium 50mg5%
Iron 2.9mg16%
* Percent Daily Values are based on a 2000 calorie diet.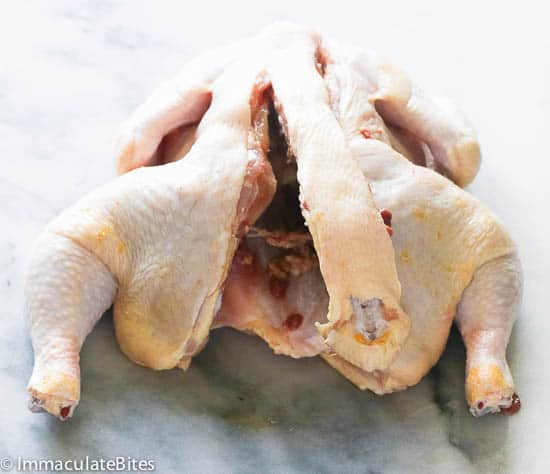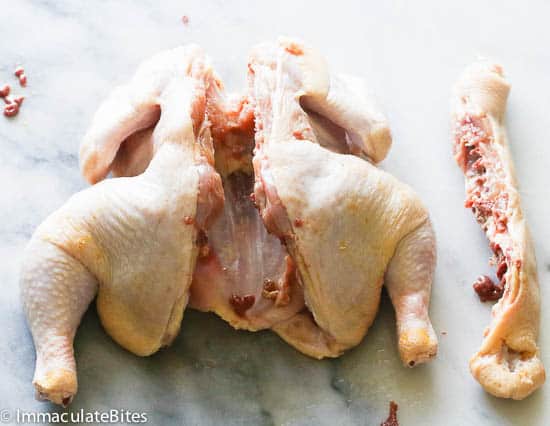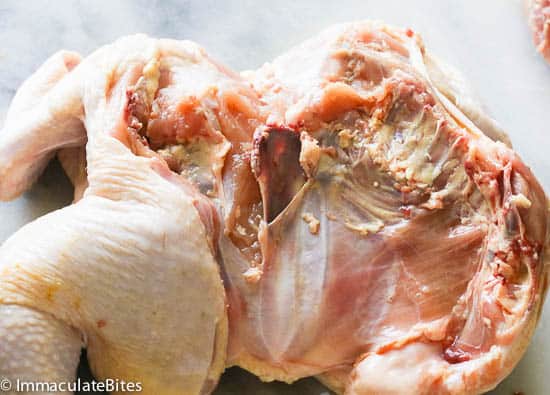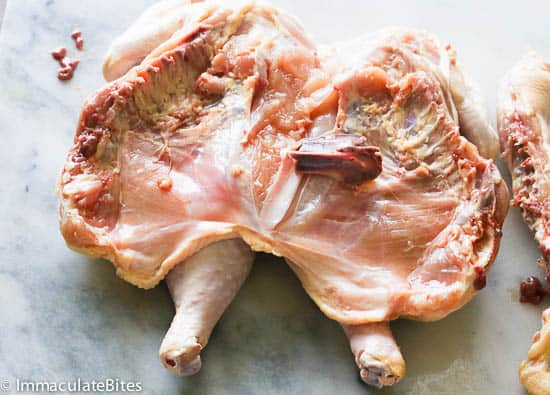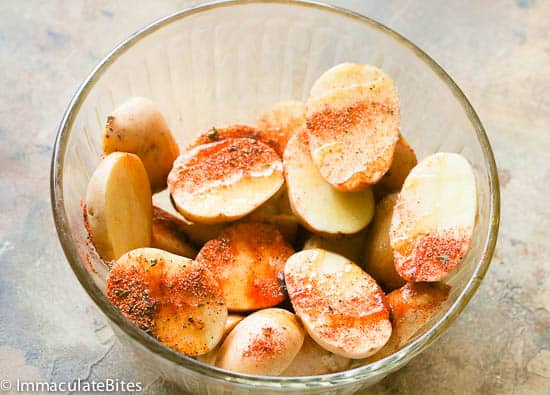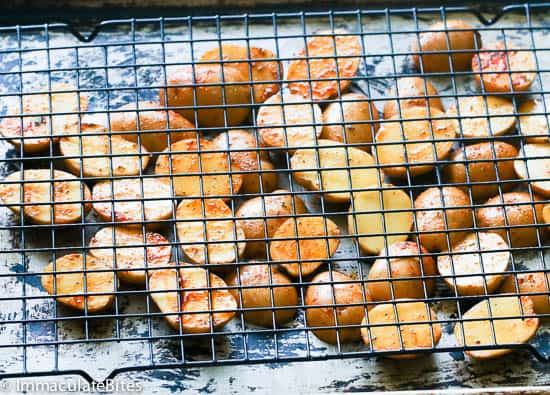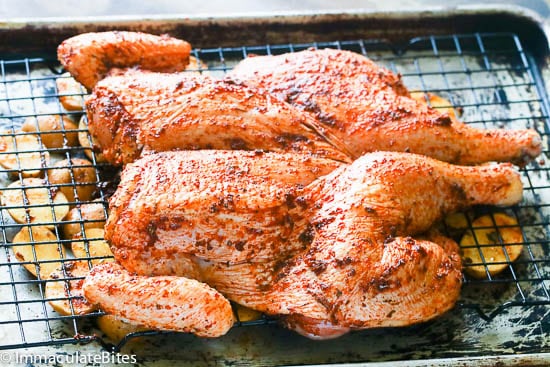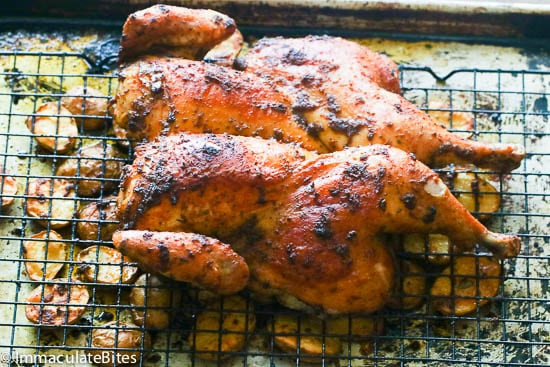 SaveSave
SaveSave
SaveSave