Whether it's for your date night, anniversary, or a simple dinner, a great meal goes a long way. What better way to show love than a delicious home cooked meal? Say "I love you" in the tastiest way possible without spending hundreds of dollars on restaurant reservations.
As an all-around working girl, finding the energy to prepare something fancy at the end of the day is challenging. Luckily, these dinner for two recipes are effortlessly delicious. Any night becomes extra special with these dishes and I'll show you how to make yours memorable.
I'm going to show you recipes that will fit any theme you have in mind. Making these romantic dinner ideas is a great bonding activity from cooking to dining!
Here's a list of my favorite recipes that you can prepare for an intimate date night at home.
Seafood Dinner
Let's start off our list with an easy yet scrumptious serving of Pan Seared Scallops. This dish gives a rich buttery taste that complements well with the lemony freshness of the sauce. Although cooking this dish is a bit tricky at first, you'll want to serve this dish for other nights too.
I love serving this dish for date night because it's a quick and easy dinner. I'm also teaching my hubby how to cook this so he could prepare this dish while I do the others. The best part about this recipe is that you can still taste the authenticity of the main ingredient itself – the scallops!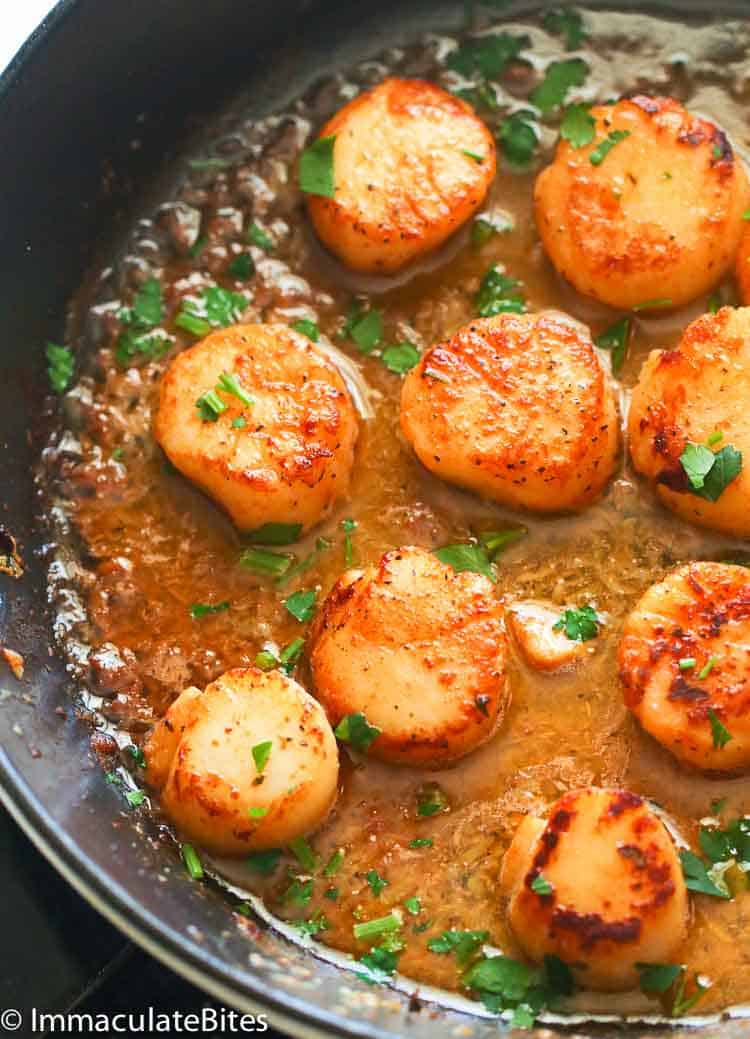 Bring in some heat to your lovely Valentine's dinner with a good serving of Cajun Shrimp and Grits. Don't worry if you're not into spicy food because the grits can cancel out any overpowering spices. Both parts of this dish are super easy to make and the flavors just blend together perfectly.
Although this dish is simple and easy, the flavor combination easily spells out F-A-N-C-Y! I like serving this dish for intimate date nights since it's also a budget-friendly dish that's generous in flavor. If you're both into southern flavors, this dish is totally for you.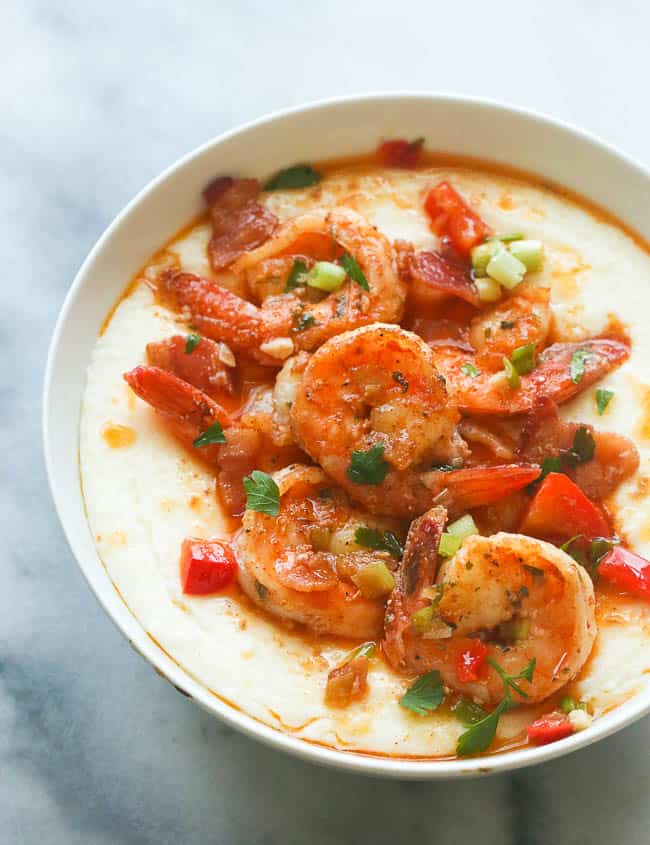 Flavor-packed wholesome broiled lobster lets you taste the natural fresh flavors of the seafood. It's tasty as is but serving this dish with homemade sauce gives it an extra personality. It easily cooks without the extra fuss of turning or flipping.
I always reserve lobster nights for special occasions. I suggest preparing this quick meal for anniversaries because I know lobsters can be a bit expensive, too.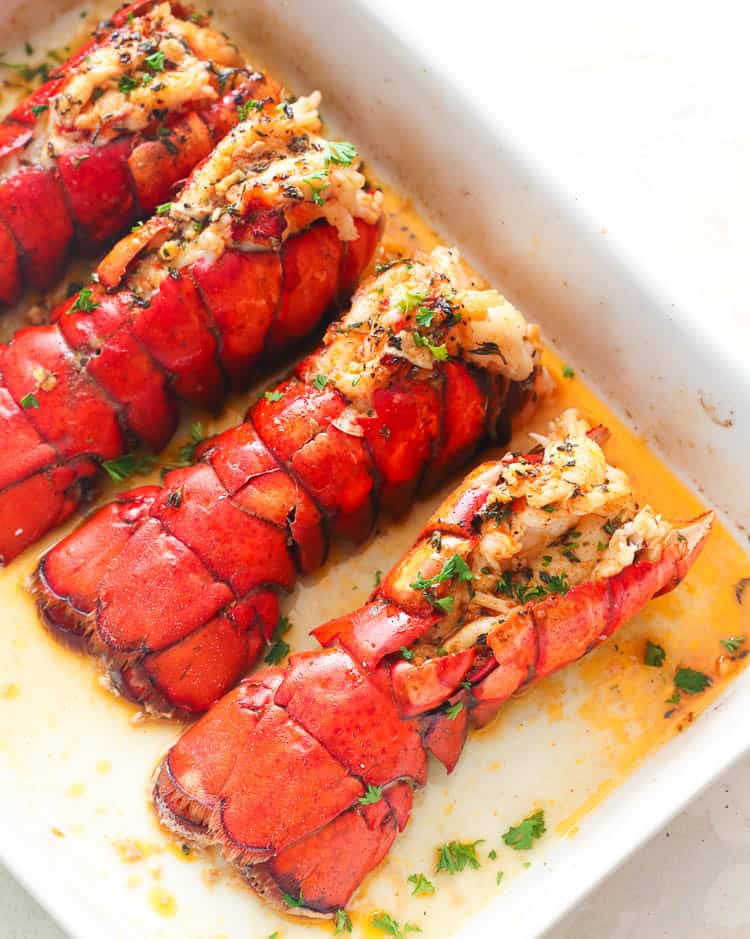 Just like the lobster above, this broiled salmon also gives off a wholesome and fancy experience for dinner. You can also vamp up the flavor of this dish with different herbs. Infuse it with a zingy freshness with a bit of lemon juice and spice it up a bit with my homemade creole seasoning HERE.
If you don't really want the hassle of shells, this dish is perfect for your dinner. You'll want this for a quick and easy meal especially if you're watching your weight because it's low-carb! Pairs well with baked buttery veggies such as this Parmesan Crusted Baked Asparagus.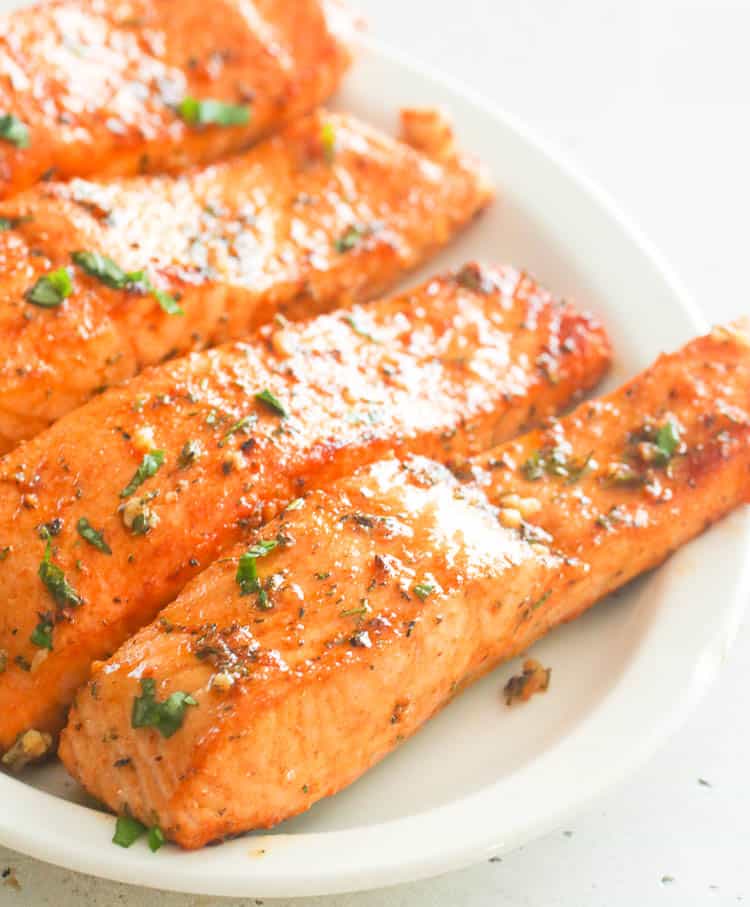 Easy Hearty Sides
Date nights can be a bit cold so you better serve up a warm dish to keep the night going. And you can't go wrong with a bowl of this Creamy Polenta. One of the safest easy Valentine's day menu you can find! Personally, I see this as a safe dish because you can pair it with any meaty dish.
Although it's not as filling as a full meal, the flavor of this dish complements different kinds of meat. From this Osso Bucco to this Chili Recipe HERE, you totally can't go wrong with this humble Italian dish.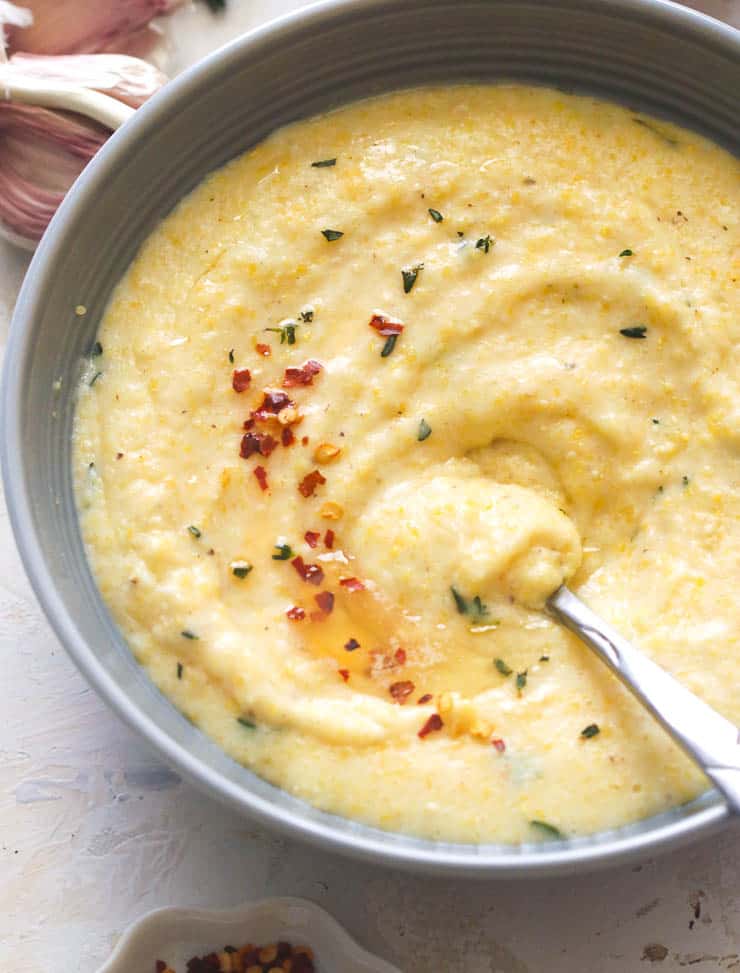 This simple and hearty Tomato Basil Soup is a vibrant dish that's rich in flavor. It goes well with different kinds of bread as a starter. It's also freezer-friendly so you can make this ahead of time.
I prefer making this dish as a date night appetizer. I suggest adding a bit more pepper flakes to spice things up for your date night. This is one of my favorite recipes, especially for simple and intimate nights.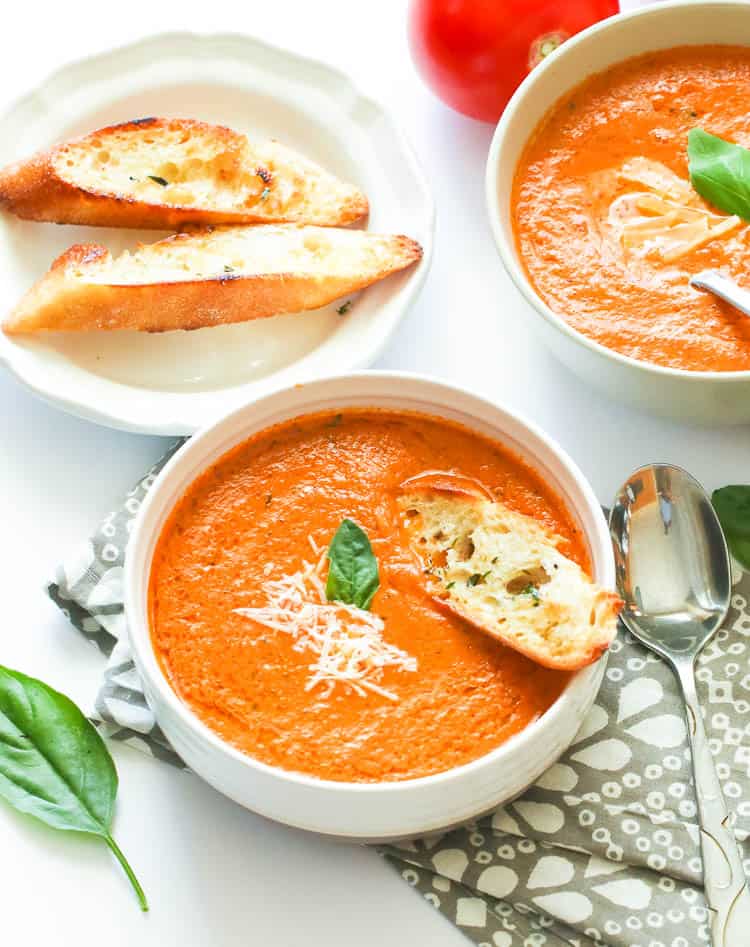 Hearty and luscious Cream of Mushroom Soup is perfect for alfresco dinners by your house balcony. The flavor and consistency of the dish will warm your belly for a cozy evening. I suggest serving this up along with an easy beefy dish to complete with a side serving of greens.
This super-easy side dish is great for complementing meaty cuisines. Not only that, it requires only a handful of simple ingredients plus you can use leftover meats to make it heartier.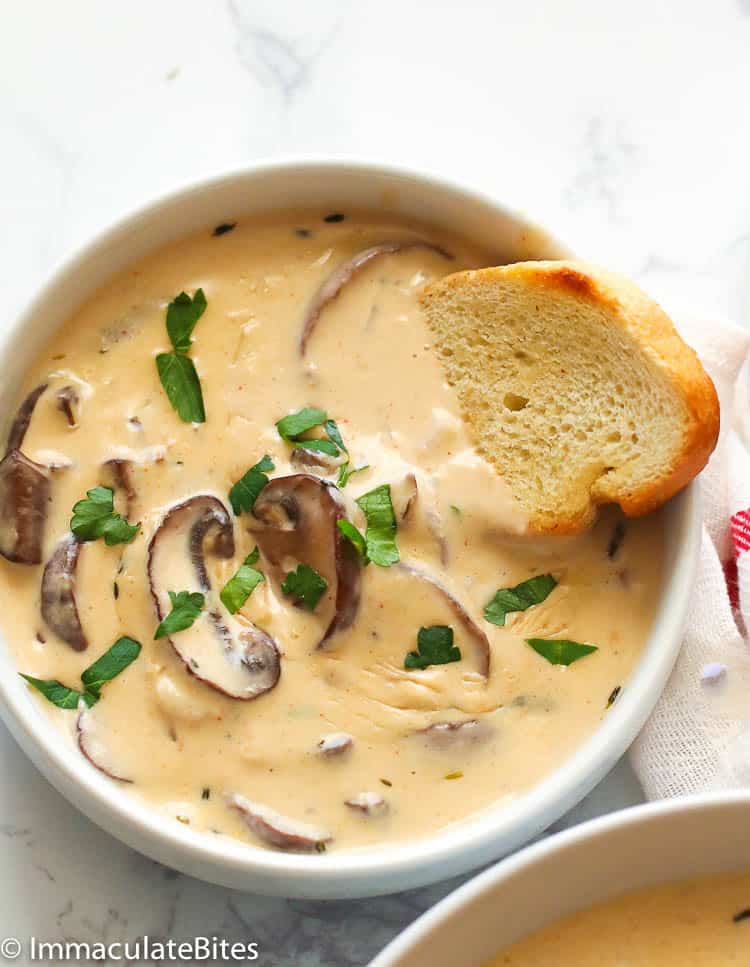 Meaty Main Course
You won't have to burn a hole in your pocket just to experience this delicious Steak Au Poivre. A classic French dish that's super popular in fancy restaurants. Perfectly seared steak coated in coarsely crushed peppercorns and served with a rich creamy sauce. Now you can make it at home, too!
Most people might be daunted by the name of this dish because it sounds so fancy. It simply means black pepper steak. The great thing about this dish is that it has simple and affordable ingredients. So, you should totally try this dish if you want to set up an impressive dinner at home!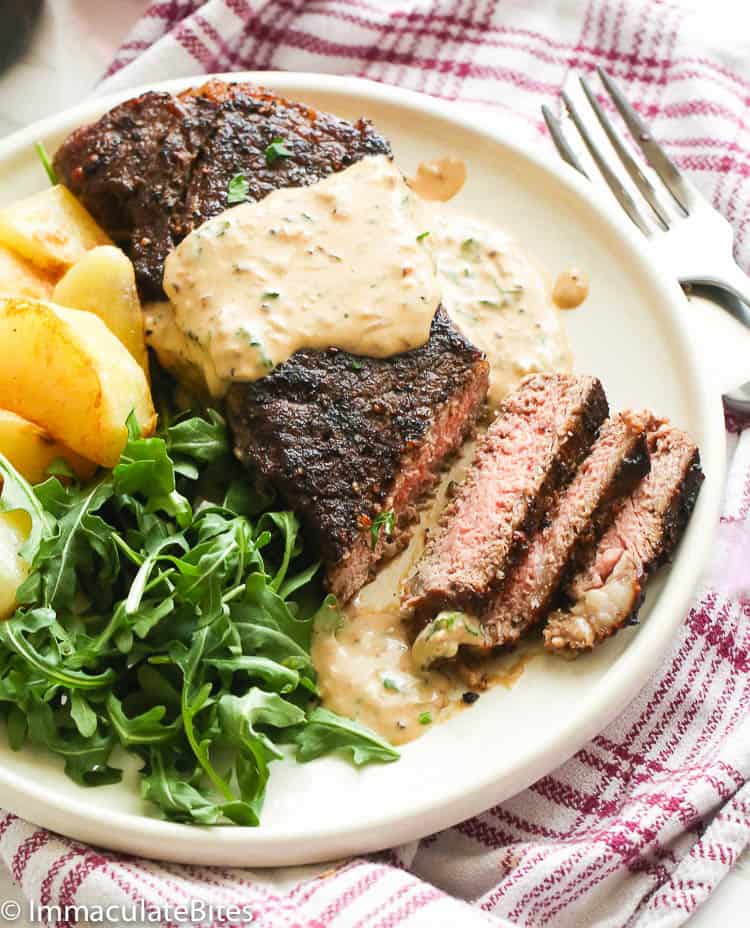 Up next in our list of the easiest dinner for two is this creamy and chunky Tuscan Chicken. A creamy one-pan dish served with a flavorful sauce. It's a full meal in itself. This version of the recipe comes close to the authentic taste of the original mainly because of the Italian seasoning.
I would highly recommend this dish for an early night dinner because this dish is often paired with carbs such as rice and pasta. Open a bottle of good wine to make the night even more romantic!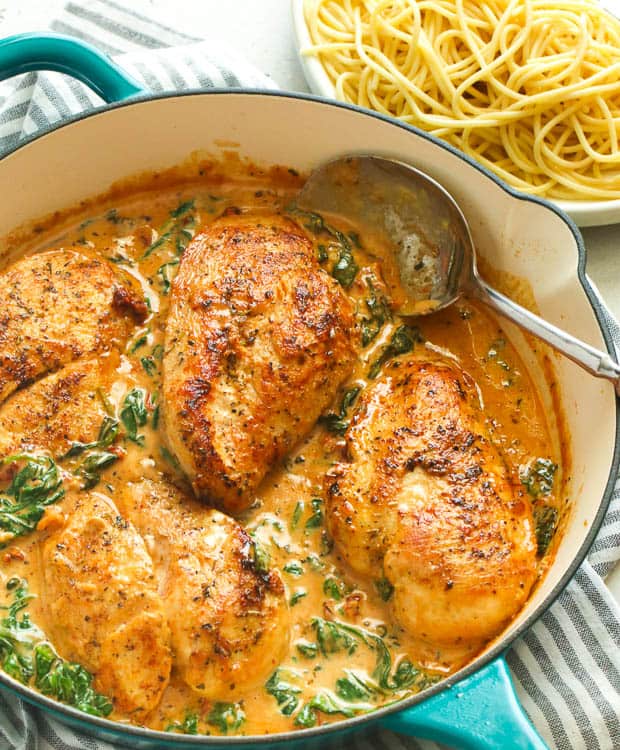 If you really want to make your night fancy, this Beef Bourguignon recipe might just be for you. The wine-based sauce of this tenderly beefy dish is everything you need to make dinner time more exciting. A flavorful mix of meat and chopped veggies you'll definitely enjoy.
This dish is one of the best easy special dinners because of its hearty and intimate flavors. If I didn't know better, I would think that this dish is specially made for date nights. But it doesn't mean that you can only prepare this for romantic dinners coz this dish is easy enough to prepare even on regular nights!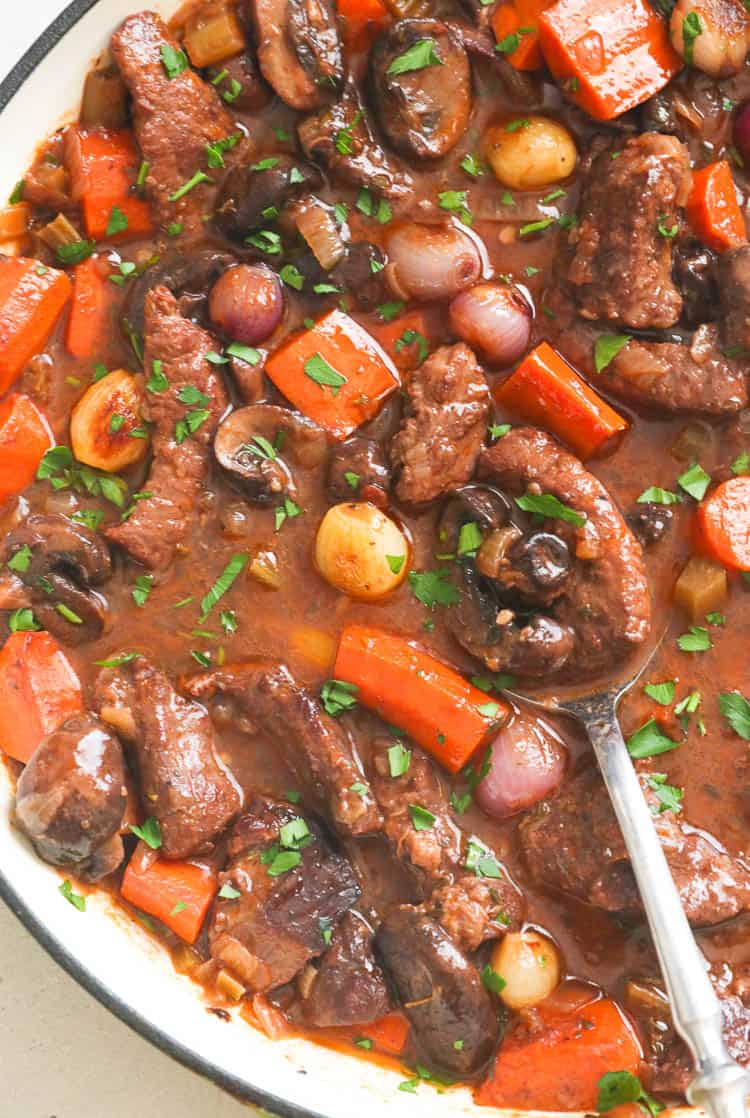 Fancy Desserts
Finish off your date night at home with a sweet and easy Crepe Suzette and what better way to show love than sharing! It's a fancy crepe recipe served with a delicious orange-infused buttery syrup.
Whether you're having dinner with your mom, dad, sister, brother, or kid, this dessert is perfect in every way. You'll definitely enjoy it more especially when topped with vanilla ice cream.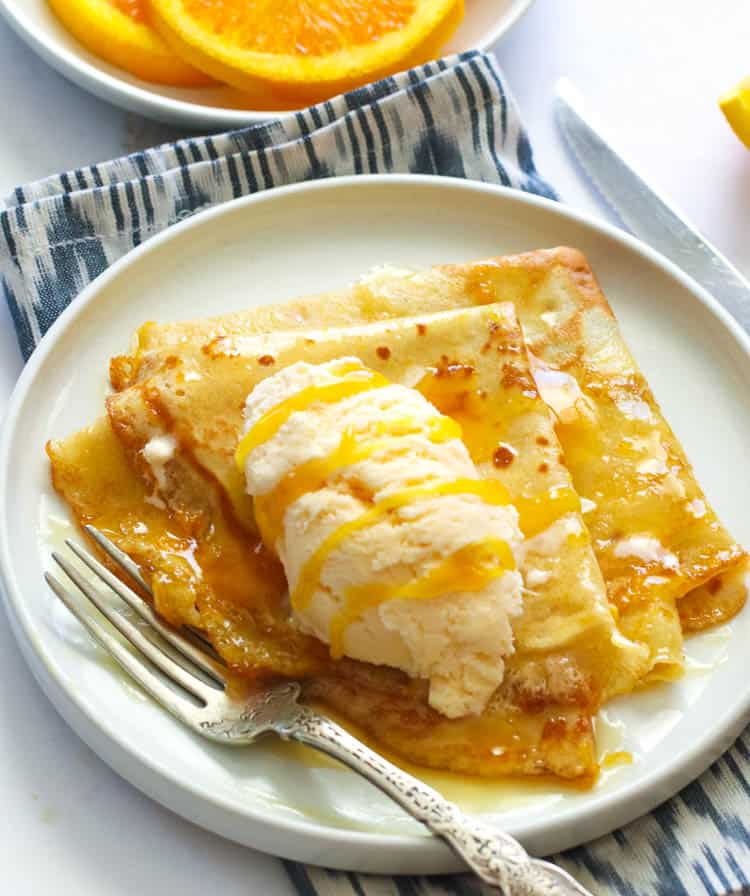 It wouldn't be Valentine's dinner without a chocolate cake! This guilt-free Flourless Chocolate Cake is a rich and fudgy treat that comes together with just seven simple ingredients topped with a layer of snowy powdered sugar and the sweetest berries of your choice.
Great as a dessert or as a gift you can send instead of the traditional box of chocolates. It also doubles as a family-friendly treat so you and your kid can enjoy it as it is! The perfect way to finish a special dinner!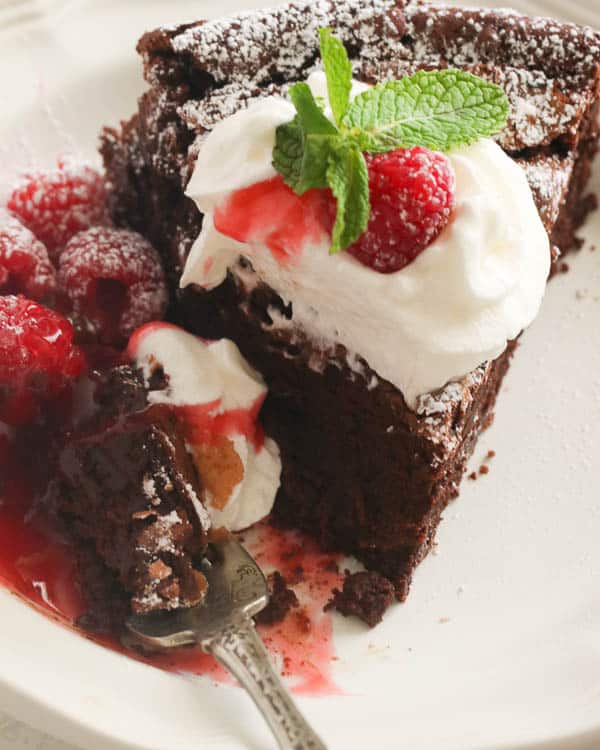 Fresh, creamy, and tasty Lemon Tart brings a sunny bright flavor to your dinner for two menu. The zingy flavor of this dessert cleanses your palate from all the saucy or savory dishes. All the incredible flavors of this dessert come from the rich homemade lemon curd.
This dessert is also a family-friendly dessert that you can eat with everyone. Just slice them up and everyone gets to have their own slice of sunshine. I would recommend making this dish ahead of time because I honestly love this dish chilled.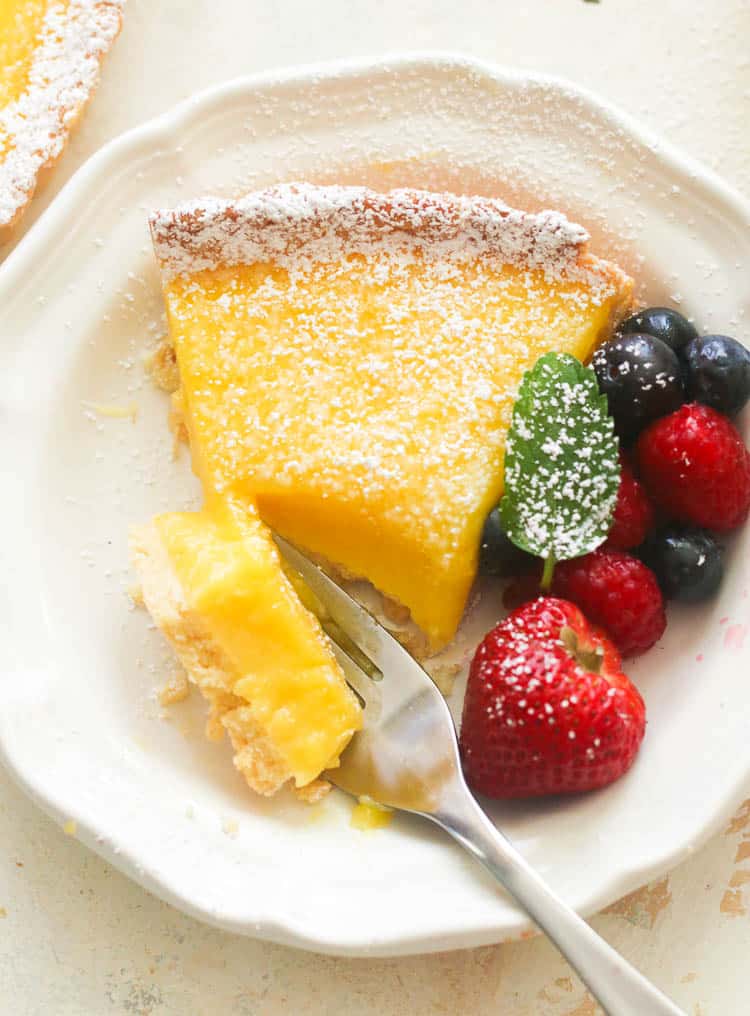 I know preparing for an intimate dinner at home can be a bit overwhelming whether it's for your first date or your 50th anniversary. But I hope this dinner menu helps you make the most out of your tasty night! Always remember that a good meal will leave a lasting impression and a memorable experience. Stay in love everyone!
Print
Easy Dinner For Two
Whether it's for your date night, anniversary, or a simple dinner, a great meal goes a long way. What better way to show love than a delicious home cooked meal? Say "I love you" in the tastiest way possible without spending hundreds of dollars on restaurant reservations.
African, African-American, Southern
Ingredients
Instructions
Select your favorite recipe.

Gather up all the ingredients.

Prepare a delicious dinner with your loved ones!