Ethiopian Yataklete kilkil – A healthy combination of potatoes, green beans and carrots . Infused with healthy spices, good for your tastebuds and body.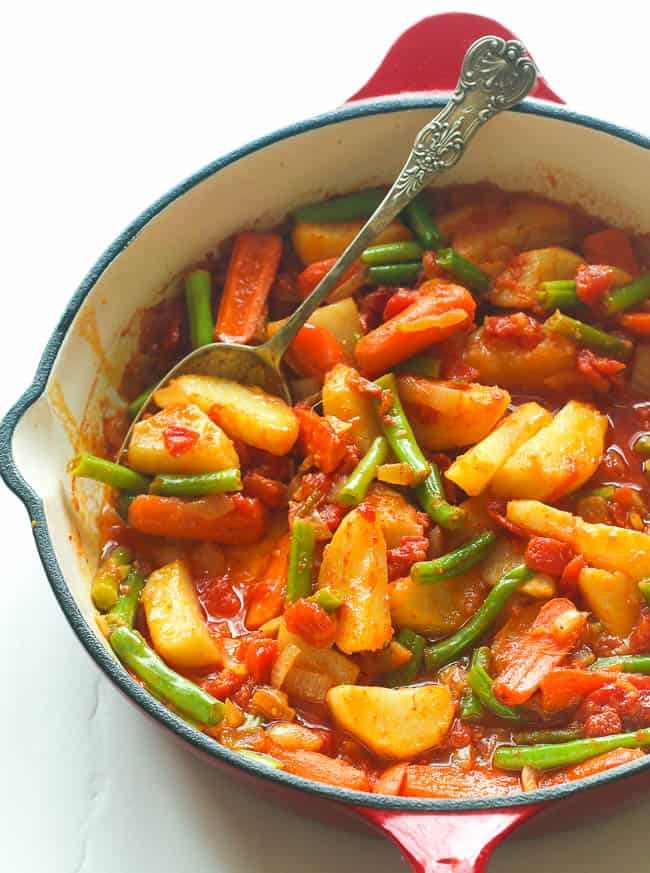 They say don't eat anything that you can't correctly pronounce right? Well, Yes and No. The no applies to the names of some of our favorite processed foods. Yeah, I see them sometimes and pretend; I did not see a thing. In fact, I don't check anymore. What's the point!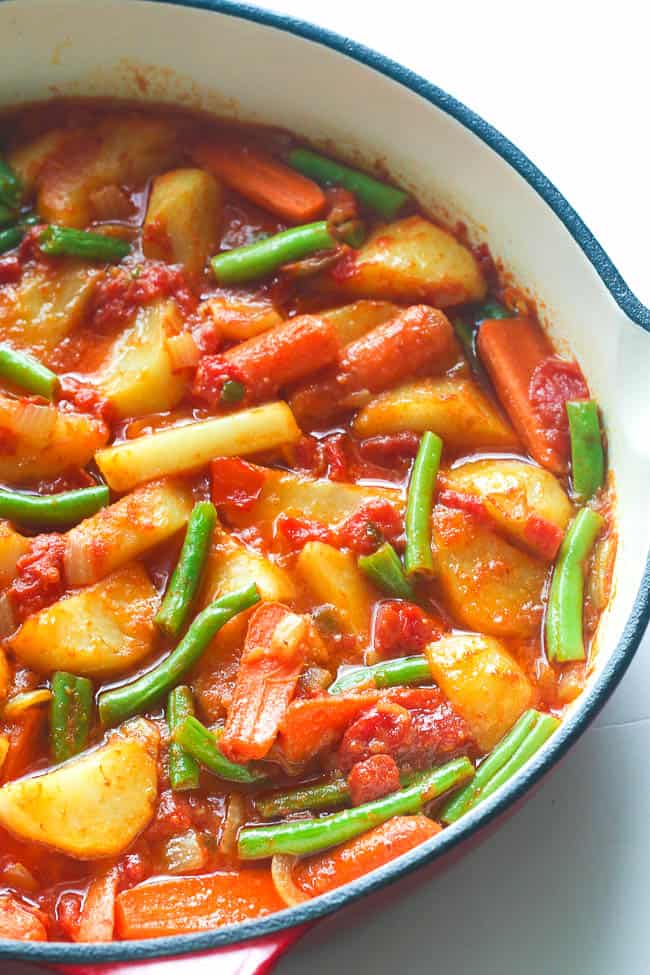 The yes applies to this savory potato dish, right here. Let me tell you something, you don't need to learn how to pronounce it. I guess if you say it to me slowly a million times, I won't get it.
Maybe, am just slow at this. Who knows? Or maybe it's just something I would never know, my Ethiopian roommate tried her best and she failed miserably.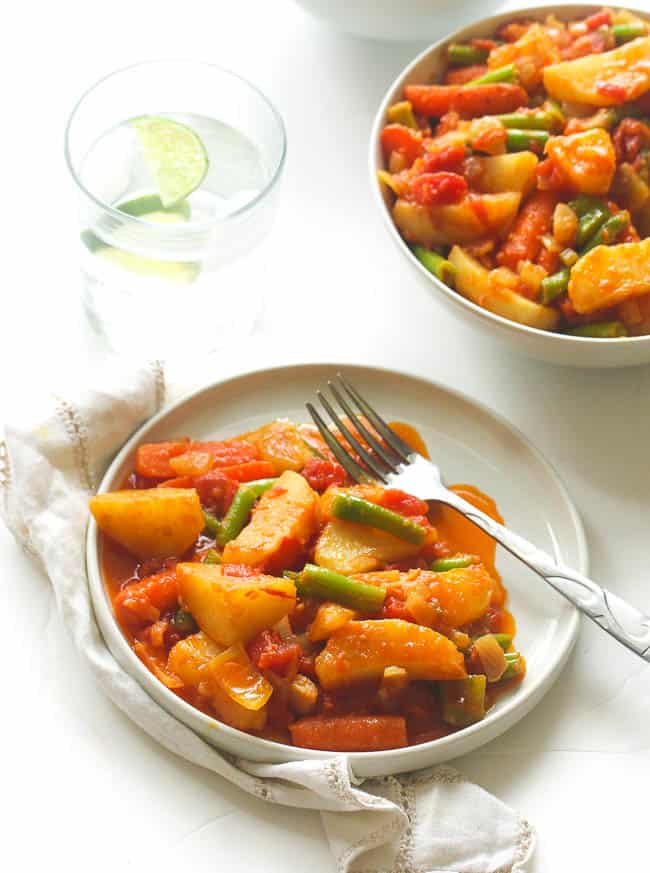 Lets get down to this Ethiopian yataklete kilkil; it is a mouth-watering combination of spices, cumin, garlic, curry and Chile peppers give it a spicy kick and I sure love a spicy meal. Hope you do too!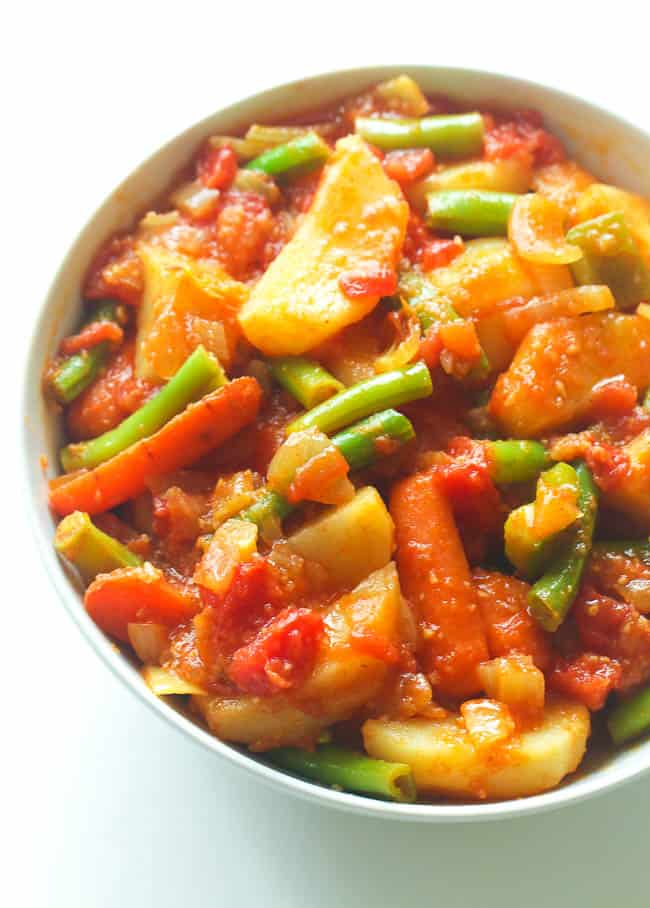 This can be made with a combination of vegetables and potatoes or just use any one of the vegetable combinations, switch it up however you like. No one would make you pay a fine. Serve with this chicken Ethiopian Chicken here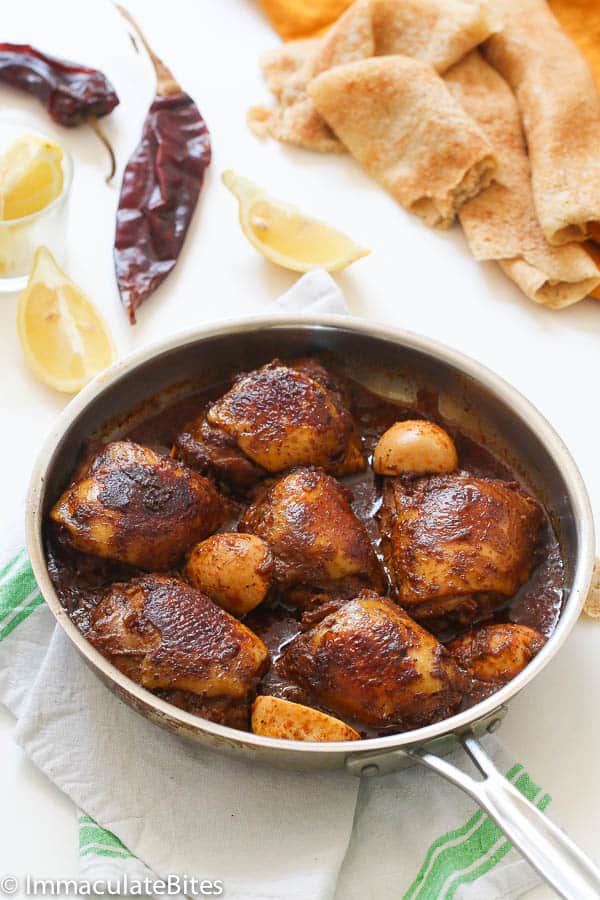 Enjoy!!!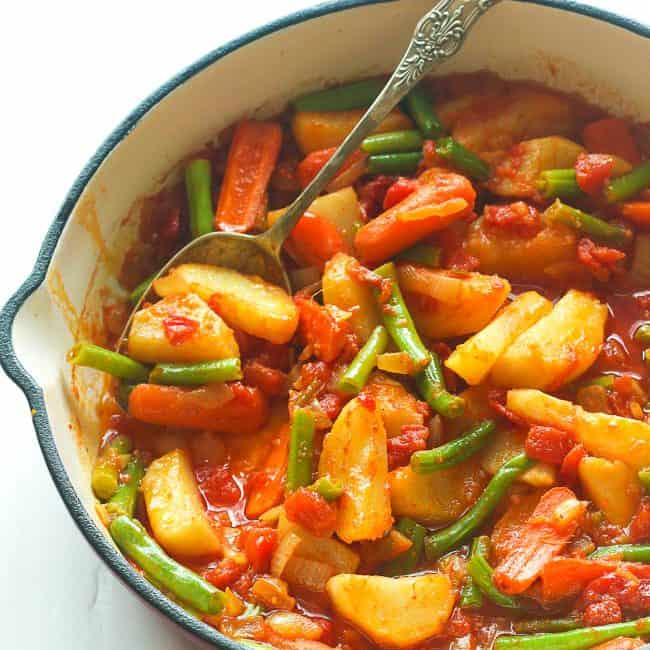 Print
Ethiopian Yataklete kilkil
Ethiopian Yataklete kilkil - A healthy combination of potatoes, green beans and carrots . Infused with healthy spices, good for your tastebuds and body.
Prep: 15 mins
Cook: 30 mins
Total: 45 mins
African
Ingredients
2 large potatoes peeled and chopped
8 ounce green beans thawed and defrost
1 cup carrots thawed and defrost
½ medium onion sliced
¼ cup or more canola oil
½ jalapenos pepper deseeded and diced
2 teaspoons minced or granulated garlic
1 teaspoon grated ginger
½ teaspoons curry powder or turmeric spice
1 teaspoon ground coriander spice
1 teaspoon smoked paprika
½ teaspoon white or black pepper
1 teaspoon salt plus more adjust to suit taste buds
1 8 ounce canned diced tomatoes
½ teaspoon chili pepper optional
Instructions
Add potatoes in a large saucepan, salt and add water just enough to cover potatoes, boil until tender about 10 minutes or more. Remove and drain water

In a large saucepan or Dutch oven, heat oil over medium heat. Add onions, give it a minute or two then stir in all the spices; garlic, Jalapenos peppers, ginger, coriander, smoked paprika,

curry

, white pepper, chili pepper• Simmer for about 5 minutes, stirring occasionally to prevent burns. Then add tomatoes and tomato bring to a boil and simmer for another 5 minutes.

Then add potatoes, green beans and carrots. Season with salt.

Continue to simmer for about 10 minutes; stirring frequently, to allow the flavors to blend, if need be add water to prevent any burns

Adjust for seasonings. Serve warm
Nutrition Information:
Calories: 238kcal (12%)| Carbohydrates: 25g (8%)| Protein: 4g (8%)| Fat: 14g (22%)| Saturated Fat: 1g (6%)| Sodium: 710mg (31%)| Potassium: 813mg (23%)| Fiber: 6g (25%)| Sugar: 5g (6%)| Vitamin A: 6075IU (122%)| Vitamin C: 31.4mg (38%)| Calcium: 89mg (9%)| Iron: 4.9mg (27%)
Nutrition Facts
Ethiopian Yataklete kilkil
Amount Per Serving
Calories 238 Calories from Fat 126
% Daily Value*
Fat 14g22%
Saturated Fat 1g6%
Sodium 710mg31%
Potassium 813mg23%
Carbohydrates 25g8%
Fiber 6g25%
Sugar 5g6%
Protein 4g8%
Vitamin A 6075IU122%
Vitamin C 31.4mg38%
Calcium 89mg9%
Iron 4.9mg27%
* Percent Daily Values are based on a 2000 calorie diet.