Pecan season is in full swing, and since fall and winter are basically synonymous with baked goods, it's an ideal time to share some of my favorite pecan recipes with you all. These recipes are sweet and nutty, and they pair great with a hot cup of coffee, tea, or cocoa when colder weather rolls in. They are the perfect recipes to share with friends and family, too – you know, the kind that makes everyone feel all warm and cozy inside. 🥰
You can generally buy pecans all year round, but pecan harvest season runs from October to December. Fresh pecans really add something in the way of flavor to those truly cozy desserts that you crave on a cold winter day. Plus, they are super nutritious too. Win-win!
FAQs
Why are pecans expensive?
Pecans like a warmer climate with a very specific number of chill hours each winter. While they are abundant in the Southern U.S., the trees take ten years (!) to mature and produce a full crop. Plus, they need plenty of water to stay healthy. Add to that the laborious process of harvesting, shelling, drying, and packaging the nuts, and you can see why they are a little on the pricey side.
Can pecans be eaten raw?
Absolutely! Raw pecans are not only delicious, but they are also good for you. Raw pecans make a great snack, so if you have any leftovers after making one of the following recipes, keep them on hand for your next movie night or hike in the woods.
How long can pecans stay good frozen?
Pecans have a surprisingly long shelf life when frozen. They'll stay good in the freezer for up to two years when stored properly.
Fantastic Pecan Recipe Roundup
1. Pecan Sandies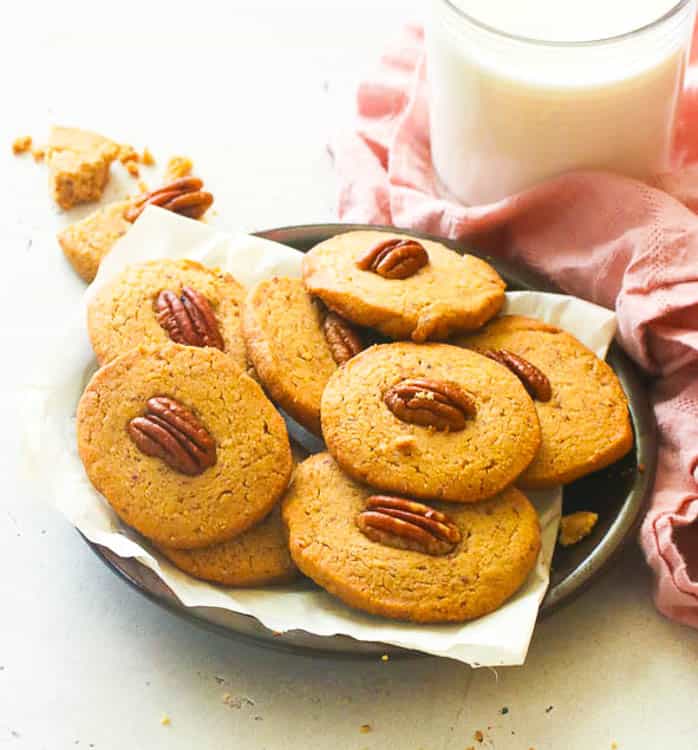 Shortbread cookies sprinkled with roasted pecans make for a buttery, melt-in-your-mouth treat no one can pass up. Additionally, this recipe is fun to make with kids because not only do they turn out super adorable with a little pecan decorating the top, but they also make a great edible gift.
I love munching on these shortbread cookies with a cup of coffee, but if I'm feeling a little fancy, I'll make myself a chai latte to go with them instead. I must say, though, the buttery, nutty flavor of these little guys also goes supremely well with a hot cup of ginger tea. 😋
These cookies keep really well, too. Simply store them in an airtight container (like a Ziplock bag) at room temperature for 3-5 days. I promise they won't last that long anyway.
Pecan Sandies
These easy Pecan Sandies are melt-in-your-mouth delicious. These shortbread cookies enjoy boatloads of chopped roasted pecans throughout the dough and brim with lovely buttery goodness. They're sweet and crumbly yet so soft and exceptionally good! Such a fun treat to make with the kids and also the perfect giveaway this holiday.
Makes 2 dozen
Check out this recipe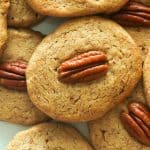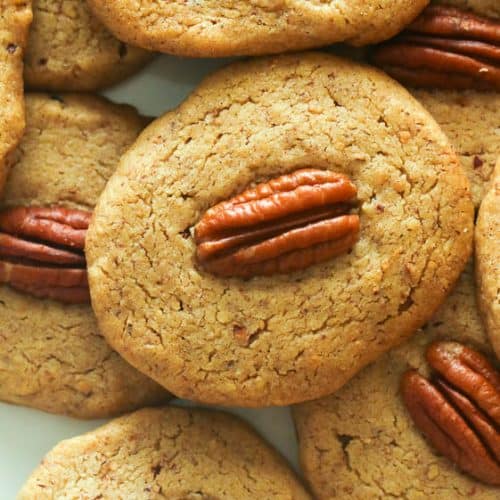 2. Candied Pecans
There are so many reasons to love this candied pecan recipe. These delicacies are sweet, of course, and their flavor is completely addictive, thanks to the added notes of bourbon, cayenne pepper, and nutmeg. Drooling! With that kind of flavor explosion, you'll find yourself adding these lovelies to salads, desserts, and anywhere else you can think of.
Personally, I love using these little guys to fancy up my chocolate pound cake or an elegant red velvet cake. But they are also amazing on broccoli salad and sweet potato salad, too – that is, if you can keep yourself from eating them all straight off the baking sheet.
After you cool your candied pecans, store them in any airtight container. They can last up to two weeks at room temperature and up to four weeks if refrigerated.
Candied Pecans
Candied Pecans – deliciously sweet, crunchy and totally addictive pecans that smell so heavenly and ridiculously good with notes of flavor from Bourbon, nutmeg and cayenne pepper. Perfect for dessert and salad toppings, for snacking or as holiday gifts. Easy and tasty candied nuts!
Check out this recipe
3. Sweet Potato Casserole with Pecans
Is it a side dish, or is it dessert? It's both! And that's one reason why I absolutely love this creamy, sweet dish with all its delectable warm spices. And just let me say, the pecan streusel on top really makes this recipe a winner.
Sweet potato casserole with pecans makes a scrumptious complement to main course dishes like roast turkey breast or filet mignon with herb butter, indeed. It also pairs well with other veggie sides, such as roast potatoes and carrots.
Always store leftovers in an airtight container and refrigerate them. They'll stay good in the fridge for up to four days.
Sweet Potato Casserole with Pecans
Sweet Potato Casserole with Pecans – Grace your table with this holiday delight filled with creamy sweet potatoes and warm spices – ginger, cinnamon, and nutmeg. Topped with irresistible sweet and buttery pecan streusel for a fantastic finish. A family-friendly side dish that doubles as a dessert, too!
Check out this recipe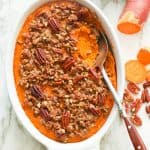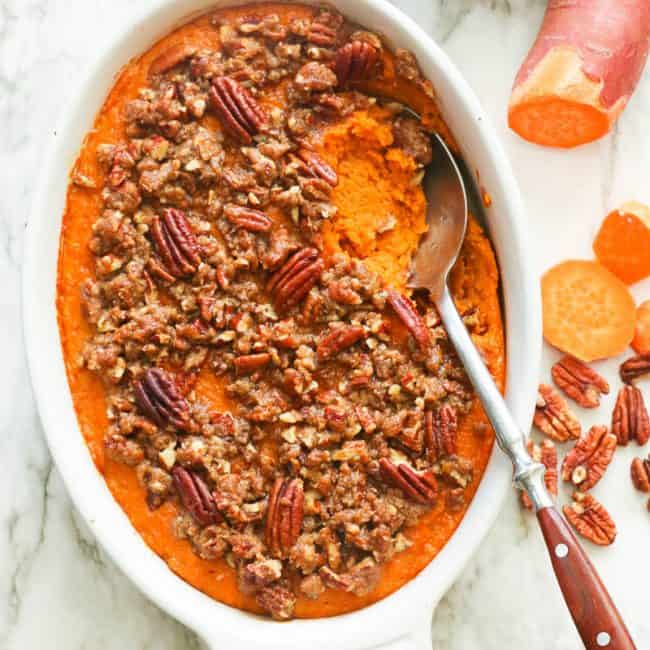 4. Chocolate Pecan Pie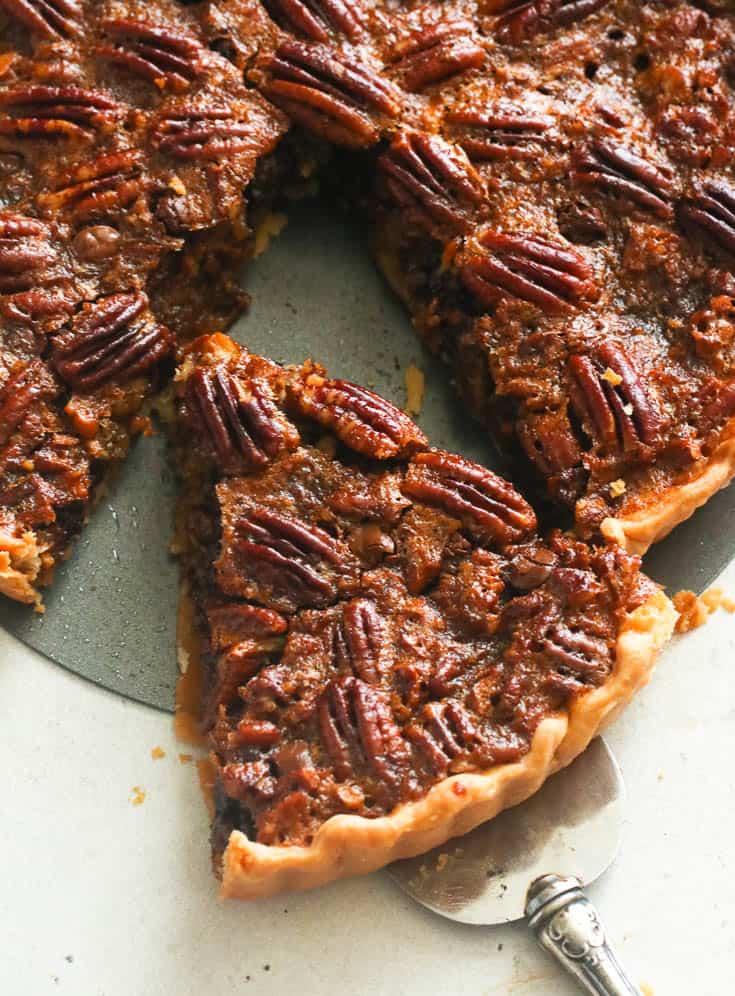 Think of the classic pecan pie recipe with a dose of semi-sweet or dark chocolate chips. Oh yeah! This recipe is absolutely delicious, and it's also super easy to make with just nine basic ingredients.
Make this for your next get-together and pair it with a fancy drink like homemade eggnog or a peach bellini to really wow your guests. Later on, you can enjoy the leftovers with a hot cup of coffee because that, my friends, is a match made in heaven. 😇
Speaking of leftovers, keep them in the fridge for 3-4 days covered. You can also freeze this pie for up to three months if you want to make it ahead of time.
Chocolate Pecan Pie
Chocolate Pecan Pie – Take your classic Pecan Pie to the next level by adding semi or dark chocolate chips. With just 9 simple ingredients, you'll have one decadent dessert that's perfect for this Easter, winter holidays or when you need an easy sweet fix for your craving. This will easily sweep everyone off their feet!
Check out this recipe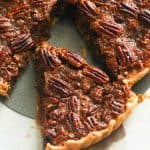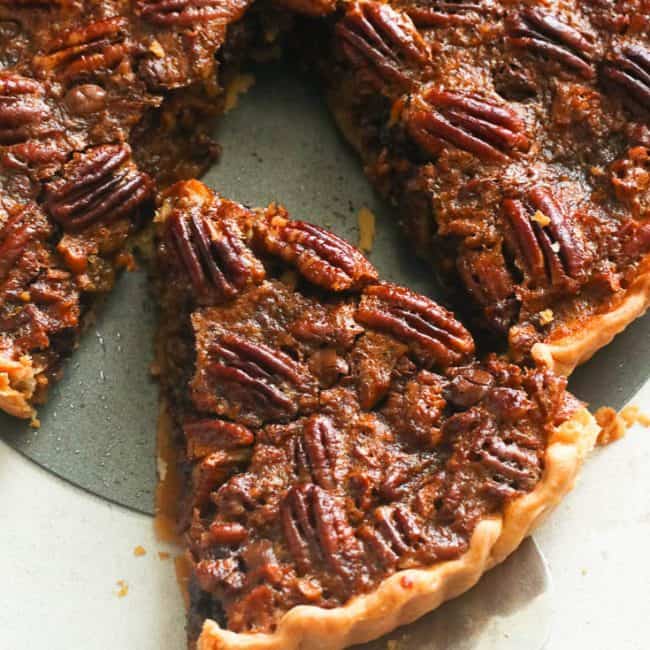 5. Pecan Pie Bars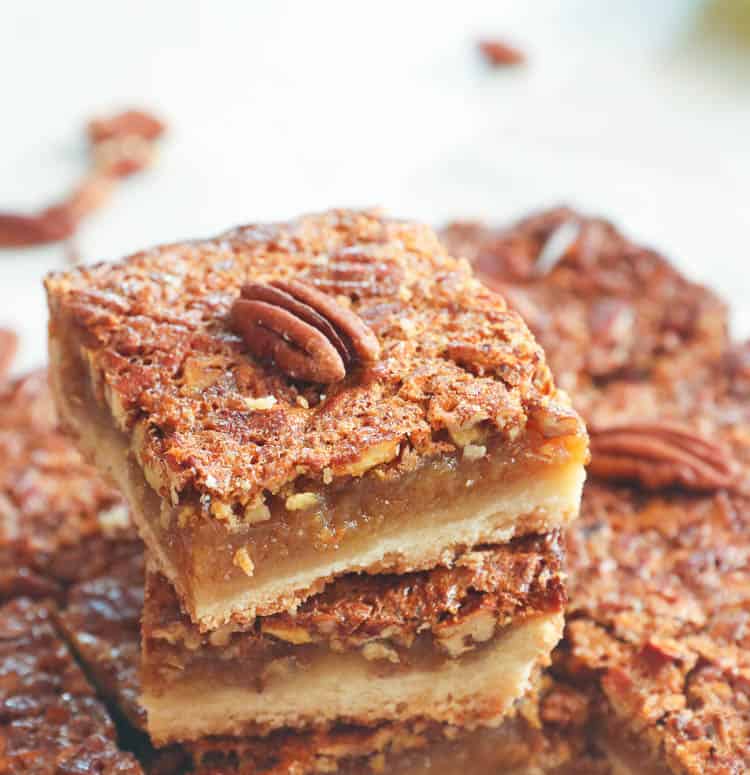 Do you love pecan pie but aren't a fan of making pie crust? Then this pecan recipe is for you! Pecan pie bars are everything you love about pecan pie served on a shortbread pastry in an easy-to-grab bar shape.
Serve these babies up with some homemade whipped cream to make them even prettier. And if you're going for extra decadent instead, well then, definitely get the vanilla ice cream out, or better yet, the rum raisin pineapple ice cream. Dreamy!
Store leftovers in an airtight container in the fridge. They'll keep for 3-4 days.
Pecan Pie Bars
Make way for this irresistibly tasty and hassle-free treat with simple ingredients. A delicious snack you can serve as a special teatime dessert or everyday comfort food. An insanely delicious recipe you won't want to resist.
Makes 16 bars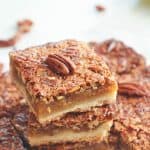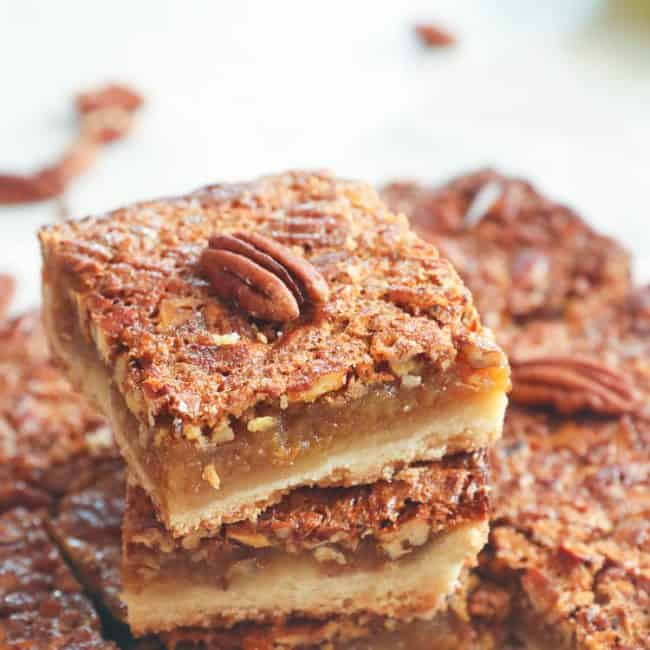 6. Pecan Pie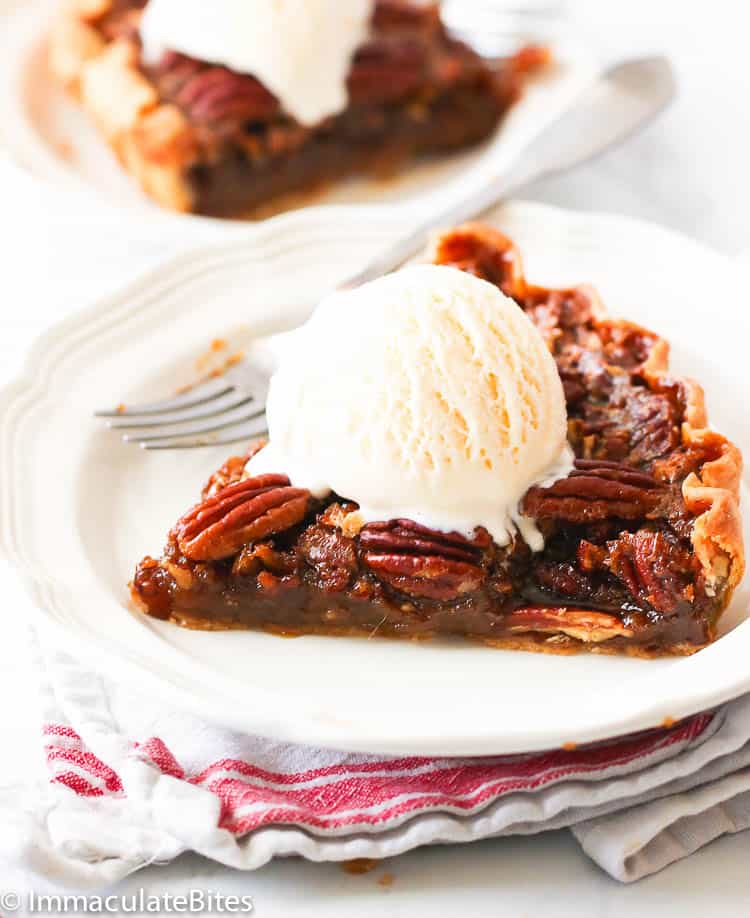 Ah, pecan pie! We've finally arrived at that classic Southern dessert that just happens to be my favorite pie of all time. A flaky, buttery crust with just the right balance of custard to crunch – this pecan recipe is always a crowd-pleaser.
If you've got a real sweet tooth, a homemade caramel sauce will take a slice of pecan pie to the next level. You can also balance out the sweetness with a less sweet hot drink if you like. I love a piece of pecan pie with a barely sweetened pumpkin spice latte myself.
Store pecan pie in the fridge for 3-4 days. Just make sure it's covered or in an airtight container.
Pecan Pie
A Southern classic holiday dessert some have dubbed "The Mother of All Pies." That flaky, buttery crust with a custardy, crunchy pecan filling deserves the title if you ask me. Plus, this is one of the easiest pies you'll ever make!
Check out this recipe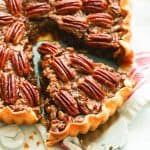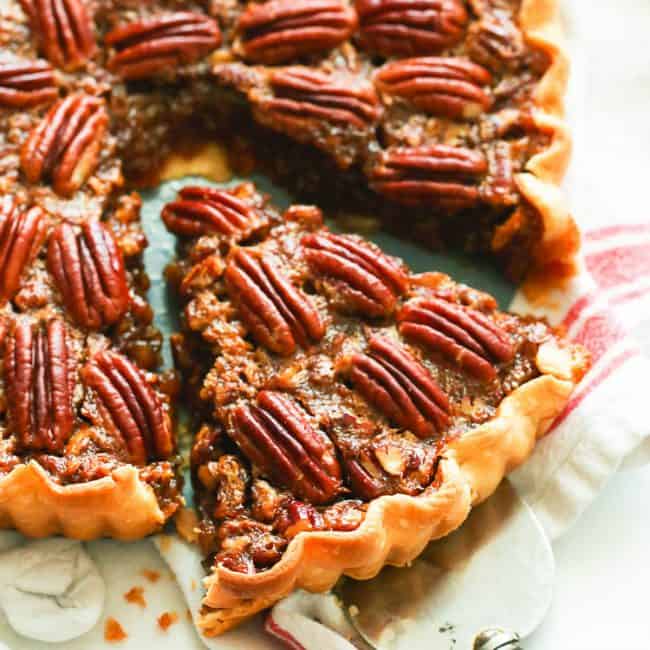 7. Pecan Pie Cheesecake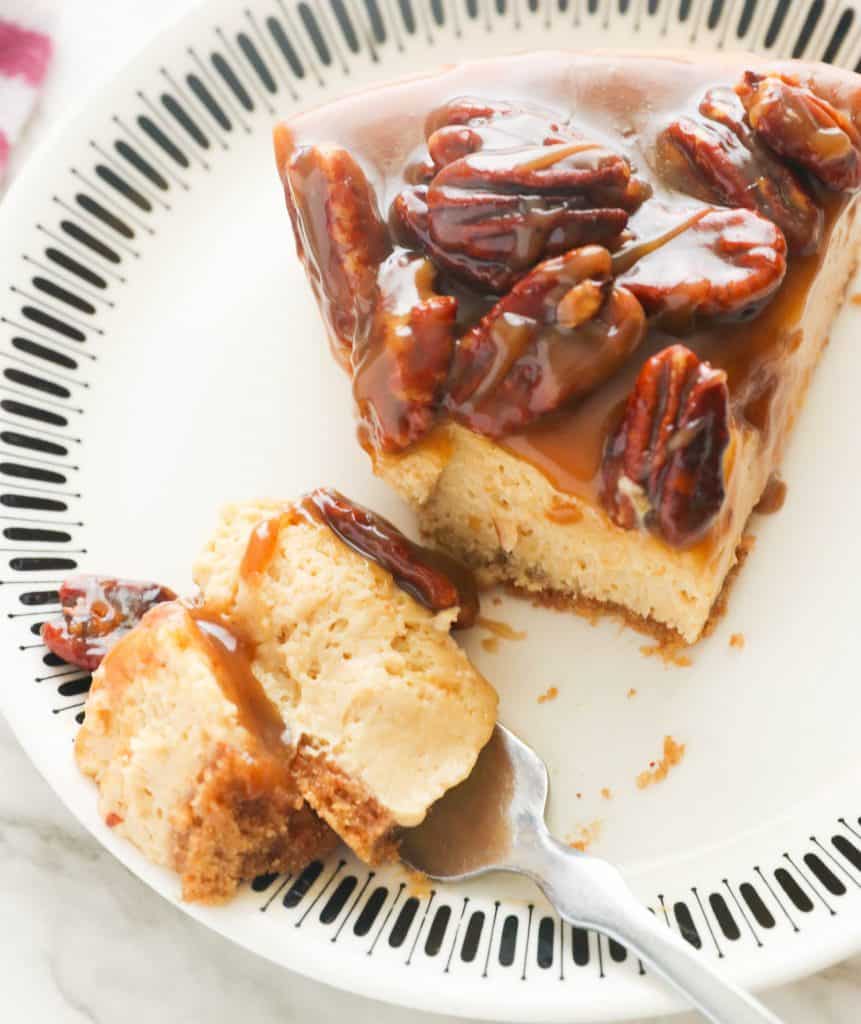 Smooth, creamy cheesecake, crunchy pecans, and a lush caramel sauce make this 2-in-1 dessert downright indulgent! It's the perfect dessert to take to a party, but your family will love it too.
Serve this pie alongside some homemade whipped cream and an extra dish of caramel sauce, and watch your guests indulge. It also goes amazingly with hot coffee or tea.
You can freeze this pie for up to three months, but you can store leftovers in the fridge, too. Simply cover them with cling wrap or foil. They'll stay good for up to five days.
Pecan Pie Cheesecake
Pecan Pie Cheesecake – Enchanting 2-for-1 dessert featuring Pecan Pie and Cheesecake together in one fabulous dessert. Offering a smooth, creamy, and rich decadent cheesecake topped with crunchy pecans in a lavish gooey caramel sauce. The perfect holiday dessert that truly impresses! Guaranteed to satisfy all your cheesecake obsession.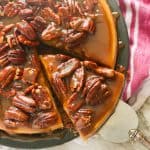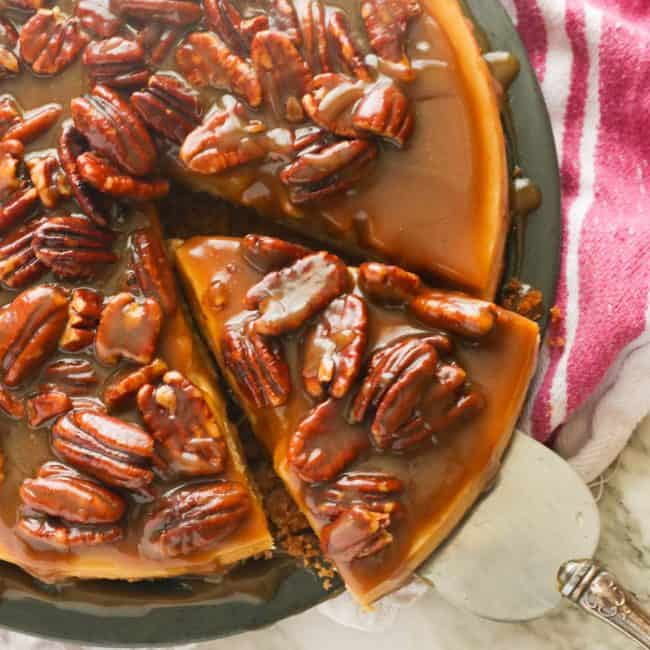 8. Sweet Potato Bread Topped with Pecans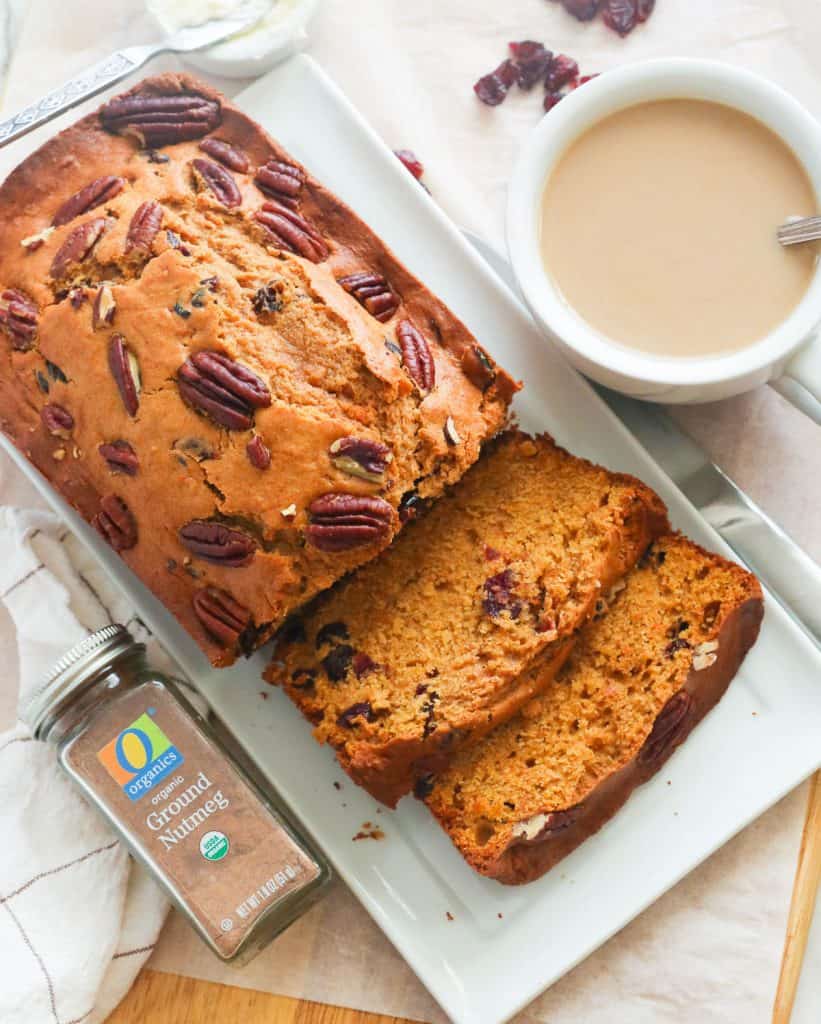 An often-overlooked delicacy, sweet potato bread is traditional Southern comfort food that is moist and delicious. It's also the perfect way to show off some fresh pecans baked into the top of the loaf.
This bread goes beautifully with a chai latte or ginger tea. Definitely spread a healthy dose of butter on each slice for maximum deliciousness. Apple butter is a tasty spread for this loaf, too.
Keep this loaf in an airtight container in the fridge for up to a week. You can also wrap it in freezer wrap and freeze it for up to six months.
Sweet Potato Bread
Sweet Potato Bread is traditional Southern comfort food, but it's often overlooked. Not only do sweet potatoes make excellent quick bread, but they're also a pretty healthy choice. Whether you make them fresh or use leftovers from a holiday dinner, sweet potatoes make rich, moist bread.
Check out this recipe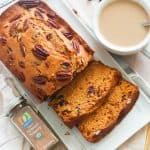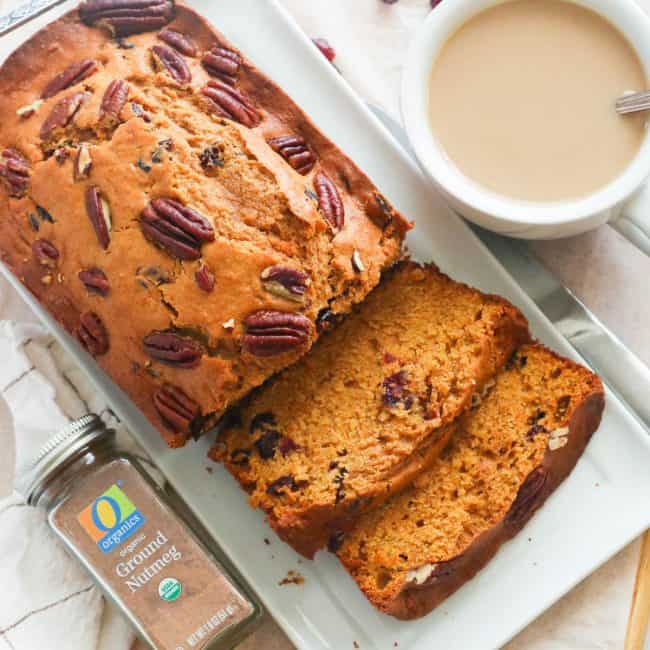 9. Bourbon Pecan Pie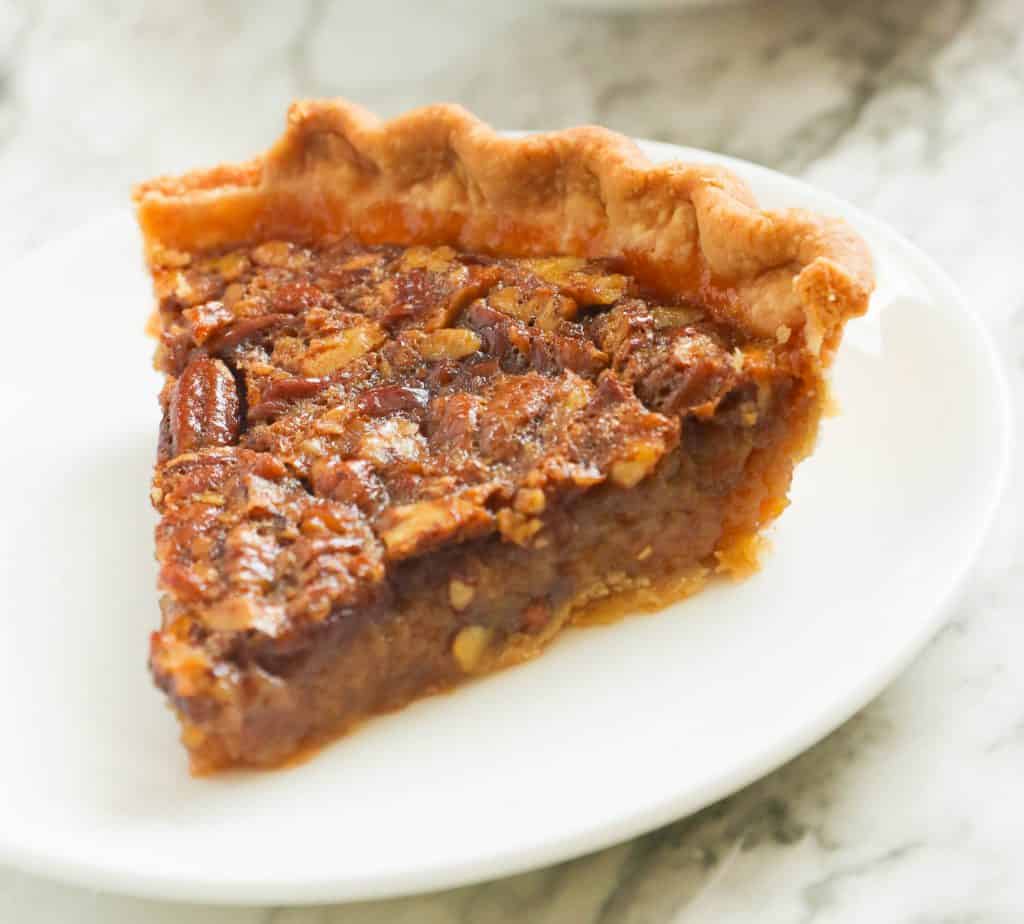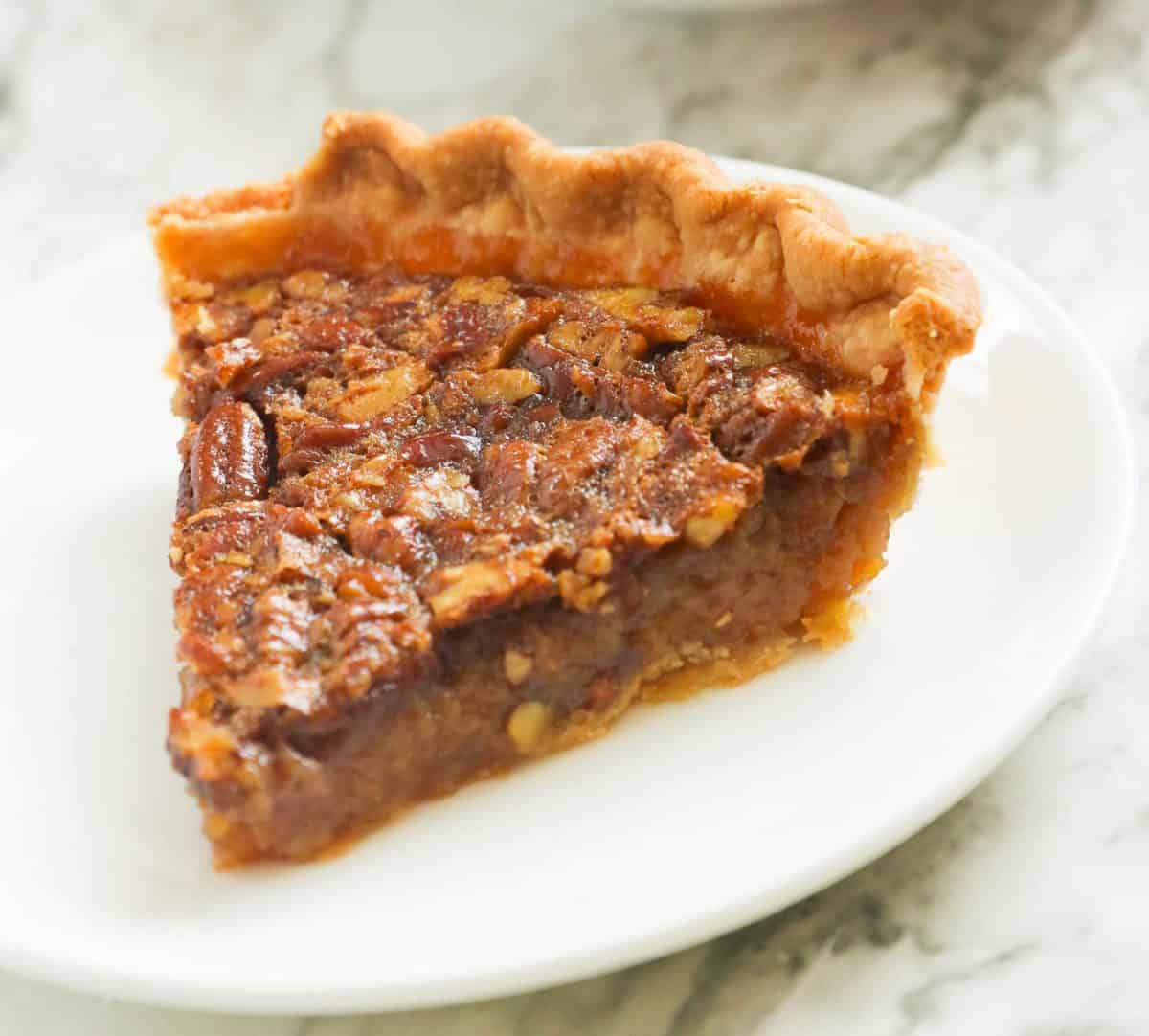 If chocolate pecan pie isn't your thing, bourbon pecan pie will be – trust me. It's a buttery, sweet Southern treat ramped up with the South's favorite alcohol. This Southern delight is an excellent addition to your baking repertoire.
Serve each slice with a scoop of vanilla ice cream or a good-sized dollop of homemade whipped cream for an even dreamier taste. This pie, like most pies, tastes amazing alongside a cup of hot coffee, and if you still have the bourbon out – well, maybe add a splash to that too. 😜
Since this dessert has eggs, you'll need to refrigerate the leftovers. Keep them covered in the fridge for up to five days.
Bourbon Pecan Pie
What's better than a delicious Southern classic pecan pie? Adding a shot of bourbon for a Bourbon Pecan Pie! The buttery sweet pecan praline flavor ramped up with the South's favorite alcohol will take you to heaven and back.
Check out this recipe