Milk is one of the most nutritious foods on the planet and one of the most versatile as well! There's no doubt milk has its place in the kitchen and on the table. And it can give its warmth and rich body to mouthwatering sweet and savory milk recipes.
I hope you really enjoy some of my favorite recipes that call for milk, condensed milk, or evaporated milk. Did someone say tres leches cake? Yum! You'll surely find an excellent milk recipe for you. After all, milk can do it all!
FAQs
Breakfast and Brunch Favorites
1. Southern Buttermilk Biscuits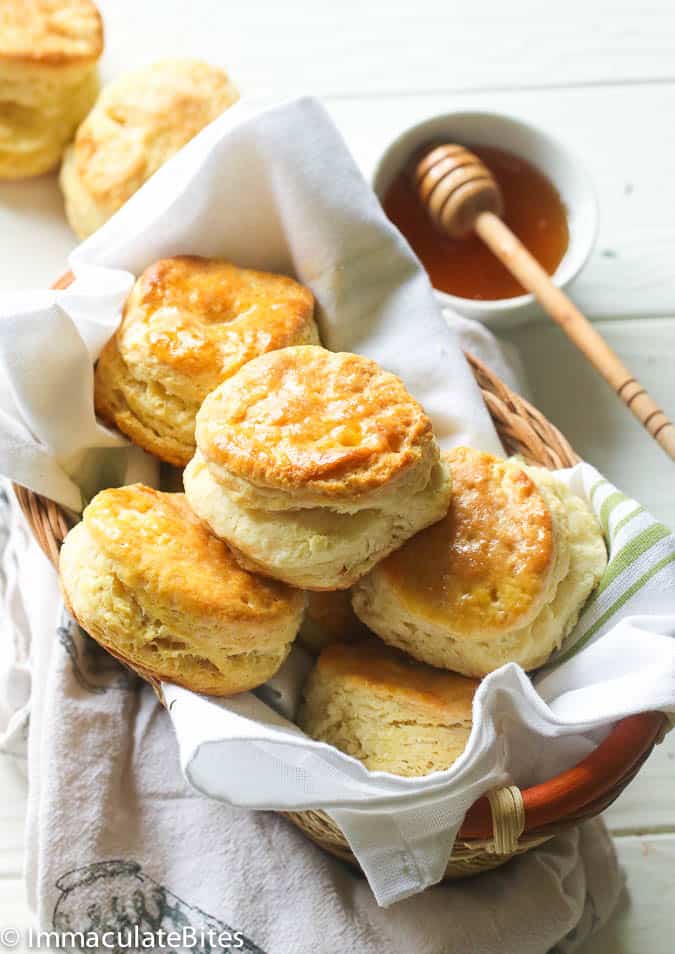 Buttermilk biscuits drizzled with honey or spread with strawberry jam are the very definition of Southern comfort food. They're delightfully soft and compact. This recipe always goes perfectly with fried chicken! And, of course, this deliciousness calls for milk. Moreover, my recipe is super easy with simple ingredients like flour, butter, buttermilk, salt, baking powder, and my secret: a pinch of sugar.
2. Sopapillas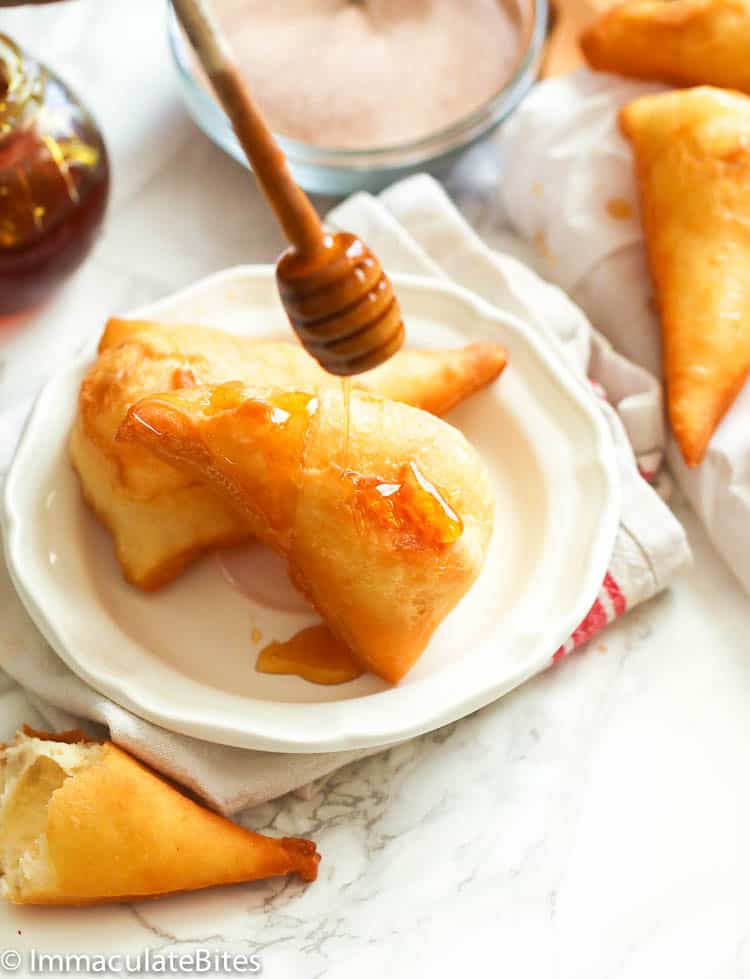 If you've never tried these soft, deep-fried dough dumplings, you've been missing out. They're the perfect two-biters for any occasion. A whole batch of sopapillas is ready in fifteen minutes, and you only need flour, milk, salt, baking powder, and butter. Pretty easy, right?
3. Easy Crepes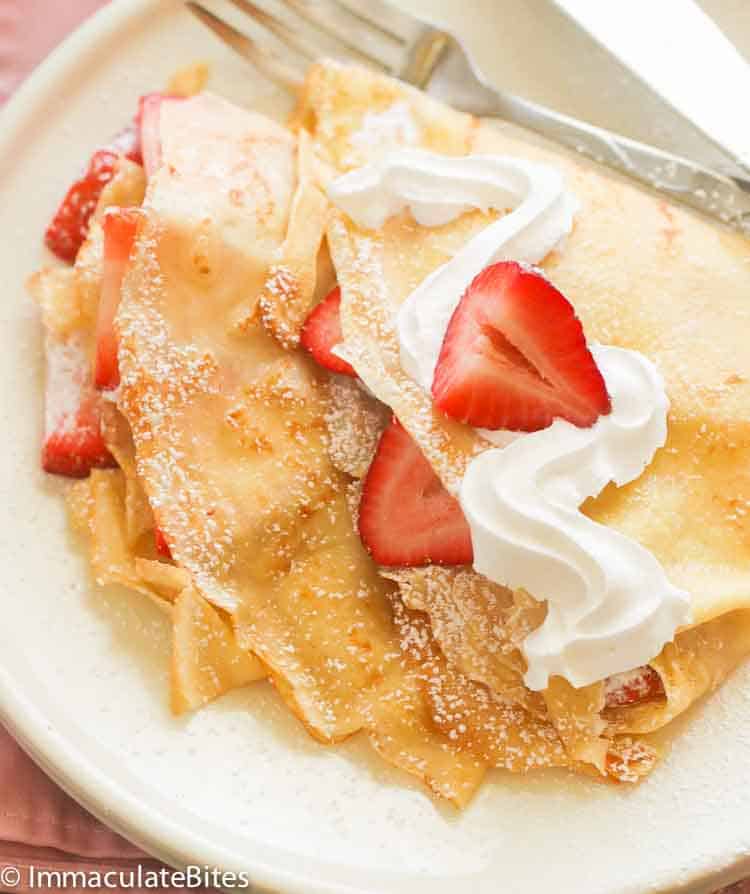 Crepes are fancy and sophisticated, but they're so easy to make. These thin crepes can be sweet or savory, and, of course, they're the perfect breakfast, lunch, and dinner! They're kinda like making pancakes from scratch. In fact, these easy crepes call for the same ingredients, eggs, flour, butter, and milk, of course. Then it all comes together in the blender for a smooth batter.
4. Crepe Suzette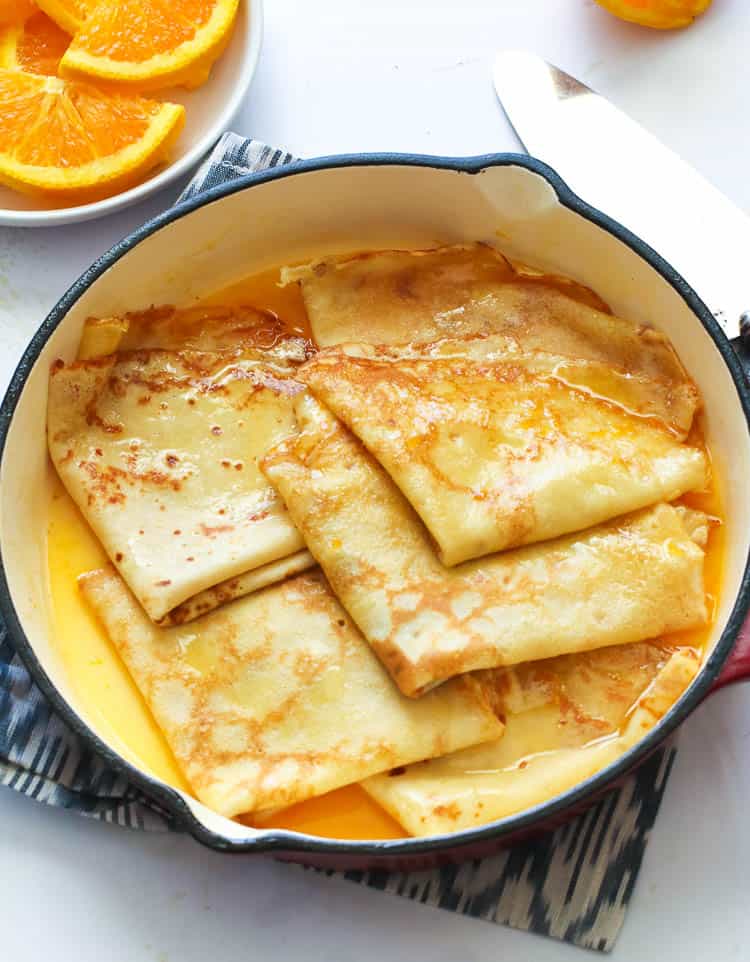 And talking about crepes, this Parisian specialty is worthy of the fanciest dinner parties. The secret is in the citrusy Suzette sauce; a splash of Grand Marnier gives it just the right touch. Moreover, making the crepes is super easy. The sauce may be a bit more challenging, but it will be tons of fun! You'll absolutely love mastering this classic dessert.
5. Homemade Waffles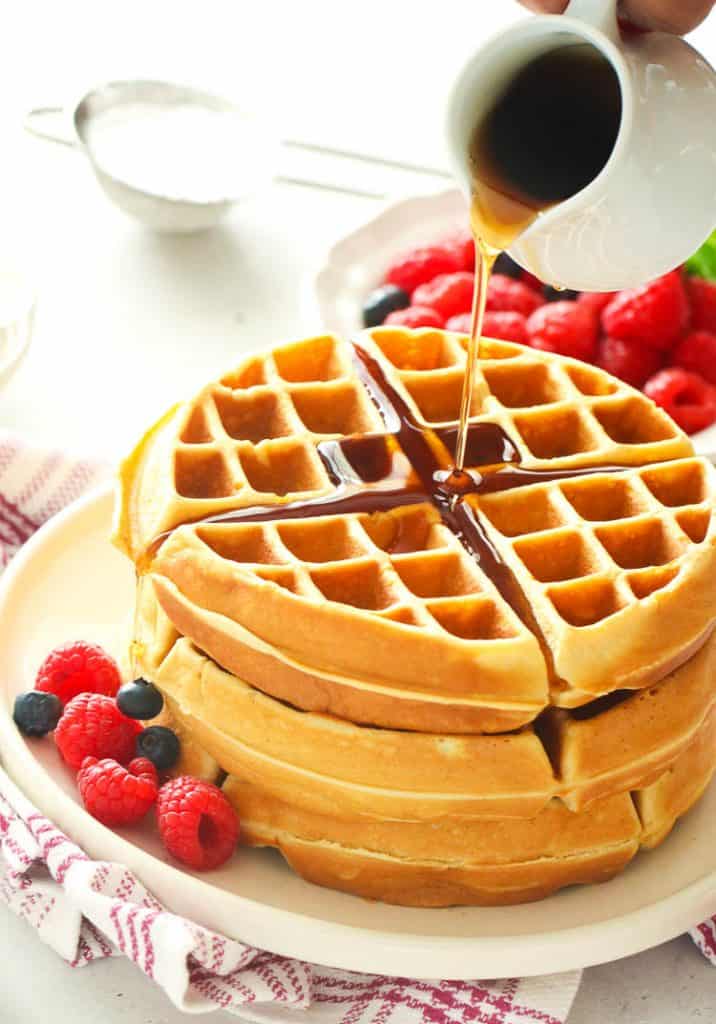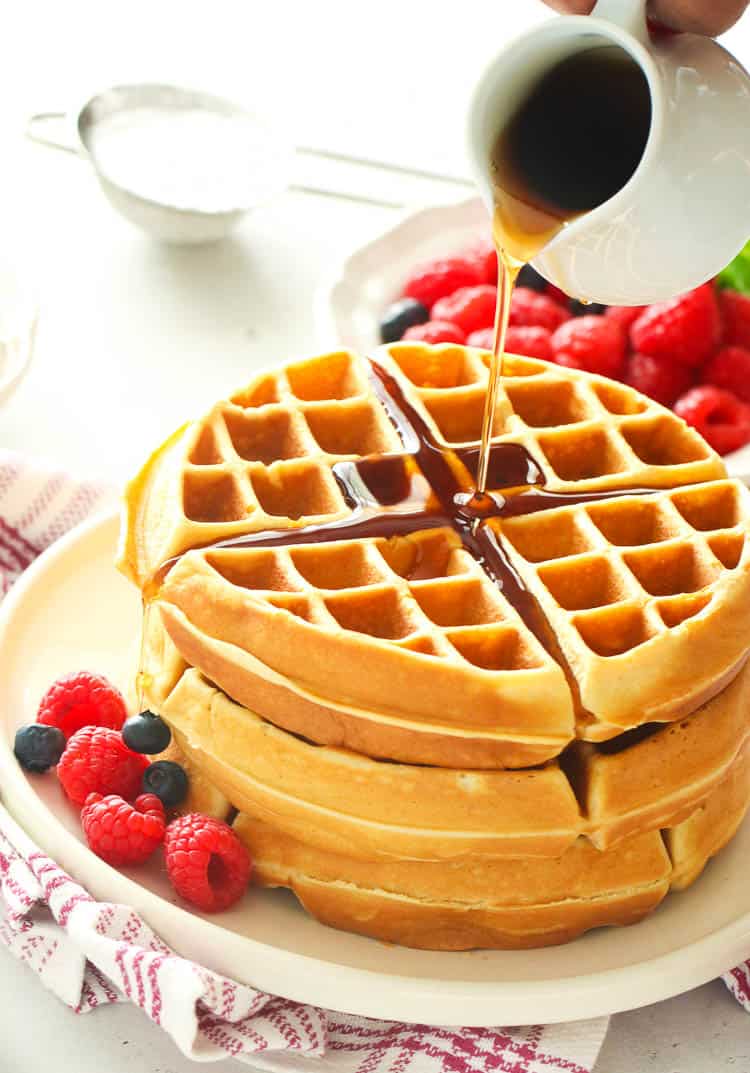 Forget about those store-bought frozen waffles. Indeed, this recipe makes a waffle maker an excellent investment because nothing beats soft and crispy homemade waffles. Flour is the base ingredient in this one, along with butter and milk, but brown sugar and a dash of vanilla truly make a difference.
6. Clotted Cream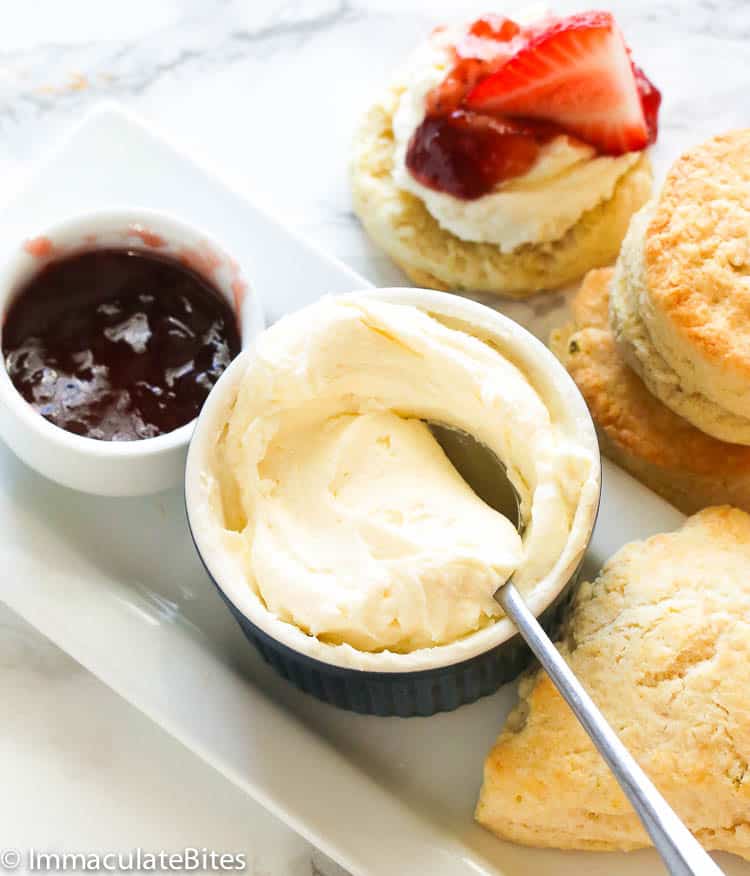 Clotted cream is creamy and palate-coating. Indeed, it's ready in minutes! Besides, it's fantastic with homemade scones and a cup of hot tea. Make your own clotted cream — it's life-changing. Even better, you only need four ingredients for this milk recipe, sour cream, mascarpone, heavy cream, and sugar.
Cakes and Pies
7. Sour Cream Lemon Pound Cake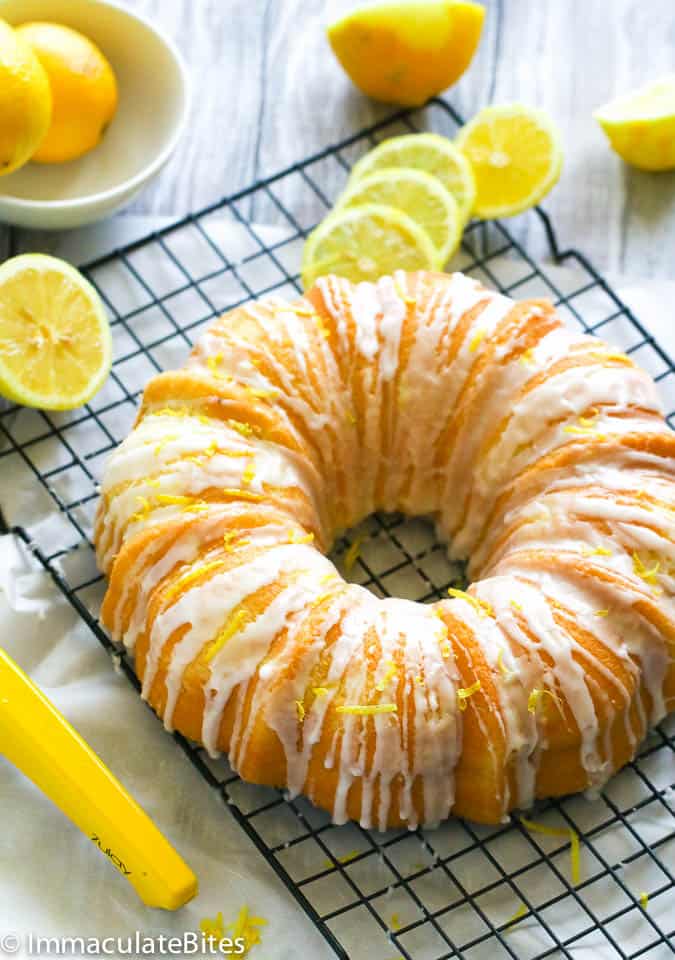 Not all pound cakes are the same. This one, for example, is a pure summery delight! And it's all thanks to a decadent lemon glaze you'll absolutely love. Even though you make the pound cake batter and glaze separately, it's still super easy. And you'll love the results.
8. Egg Custard Pie
Moist and fork-tender, this egg custard pie is a lovely, mildly sweet dessert that you'll love to serve after lunch or as an afternoon snack. That's because this custardy treat is a crowd-pleaser. Milk, of course, heavy cream, sugar, and eggs are the chief ingredients, and it's as easy as it is tasty.
9. Coconut Cream Pie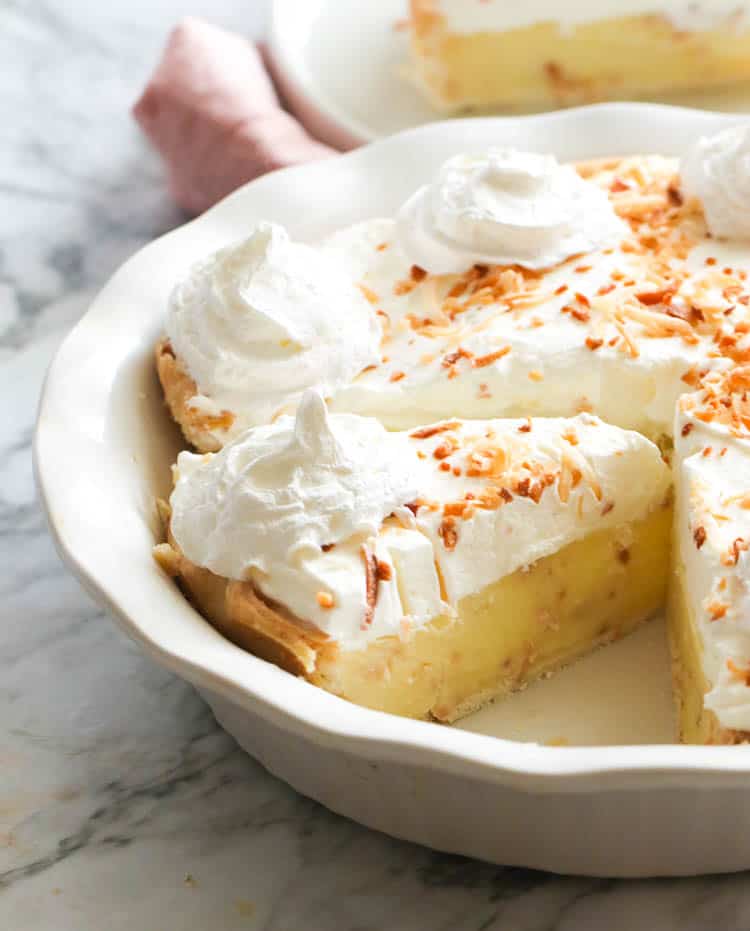 This creamy coconut pie is utterly satisfying for another dessert made with milk that's perfect for outdoor dinner parties. Start with a pie crust, make the buttery filling, then top the pie with whipped cream and toasted coconut flakes. You'll love this lightness in this tropical pie!
10. Banana Cream Pie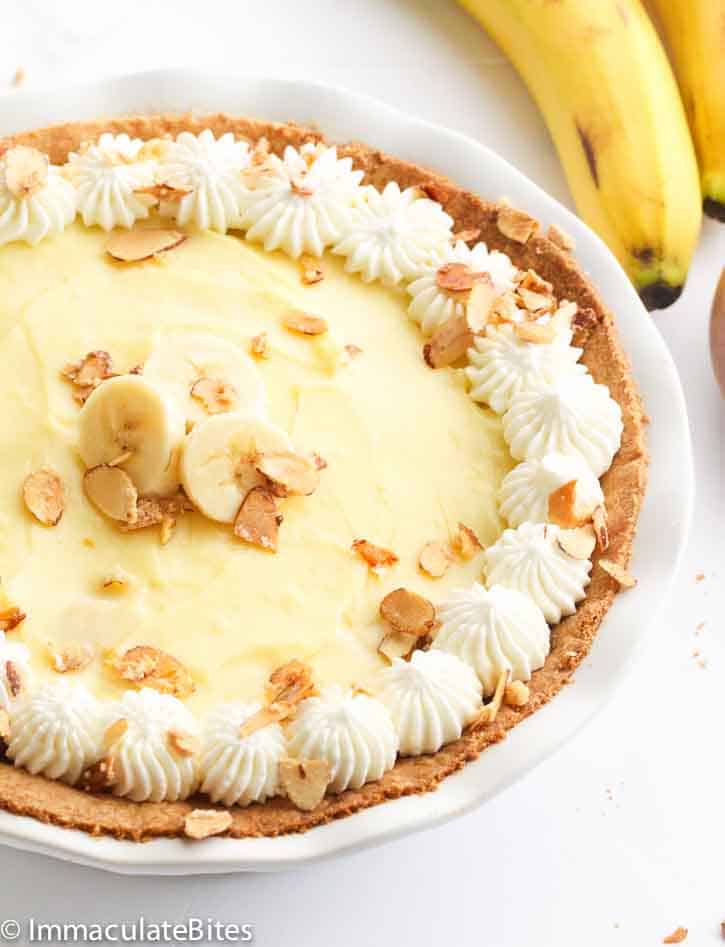 Go bananas with this light, fruity pie. It's a fantastic pie for a light lunch or evening outdoors on a warm day. This cream pie is velvety and addictively sweet! Choose between a baked crust and a no-bake crust. The filling goes great with both. Just make sure you use ripe bananas for the filling, so it has all the sweetness you crave.
11. Buttermilk Pie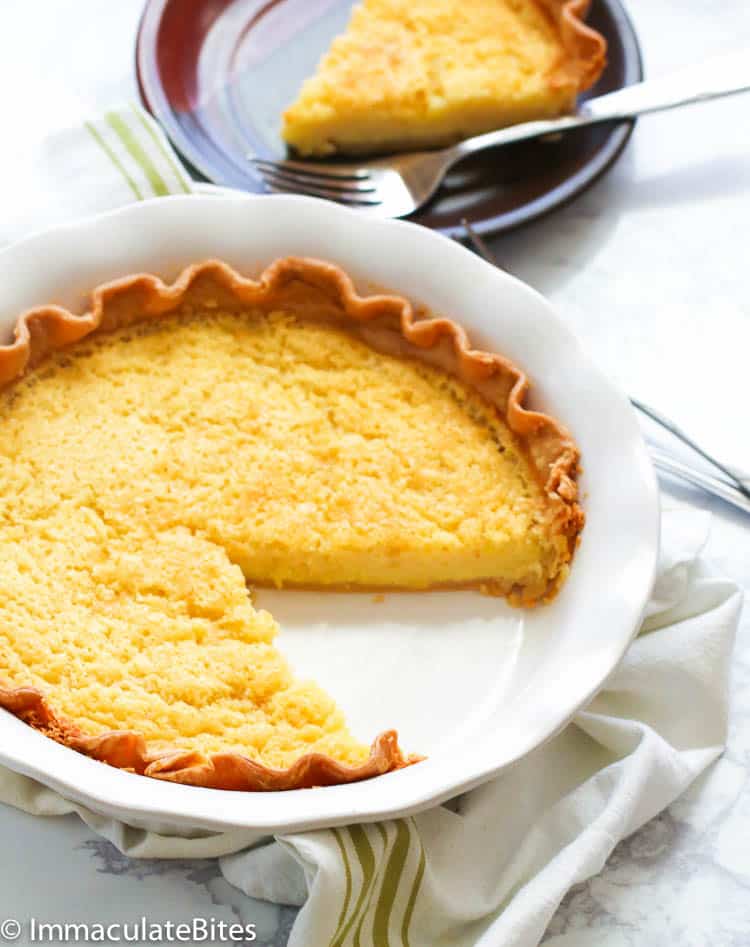 This Southern comfort food is creamy and beautifully golden. So you'll want to make this milk recipe when the family gets together. And use real buttermilk for this classic. It's so delicious with milk, flour, and butter, then sparked with lemon zest and nutmeg. Yum!!!
12. Milk Tart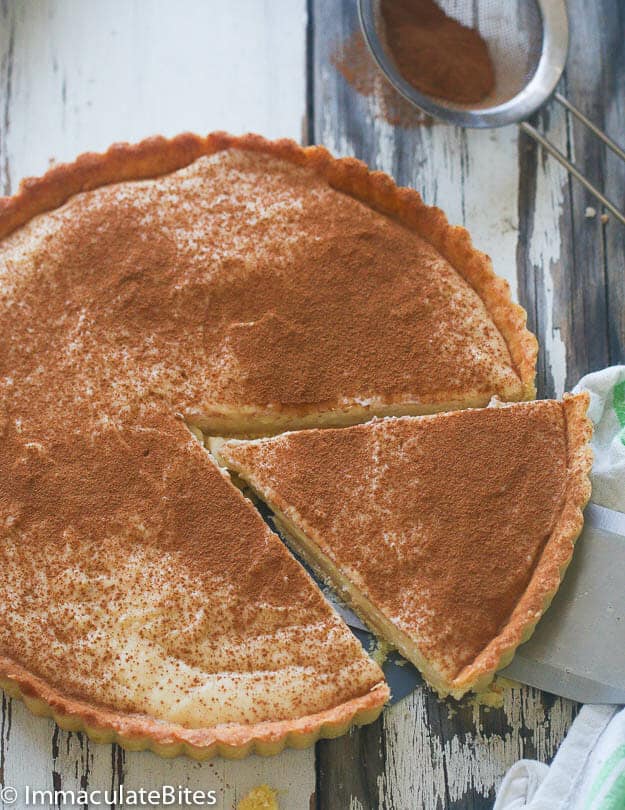 Rich, creamy, and incredibly easy to make, this tart will surely earn its deserved place in your heart. I mean, I can't think of any better milk-based treat. Flour and cornstarch provide this pie filling with its creaminess. Then a dash of vanilla, almond extract, and spices elevate it to a special occasion recipe.
13. Condensed Milk Cake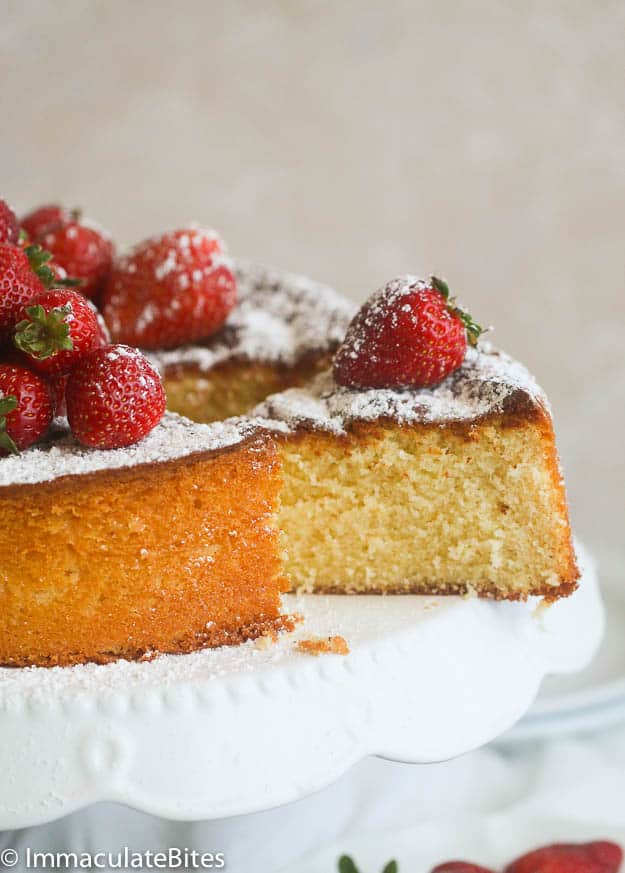 Condensed milk is an amazingly versatile ingredient. Citrus hints elevate it to heavenly heights! This sponge cake gets its creaminess and most pleasing personality from this easy ingredient that you can make yourself. All you need is a can of condensed milk, butter, sugar, and flour for this moist and delicious cake.
14. Tres Leches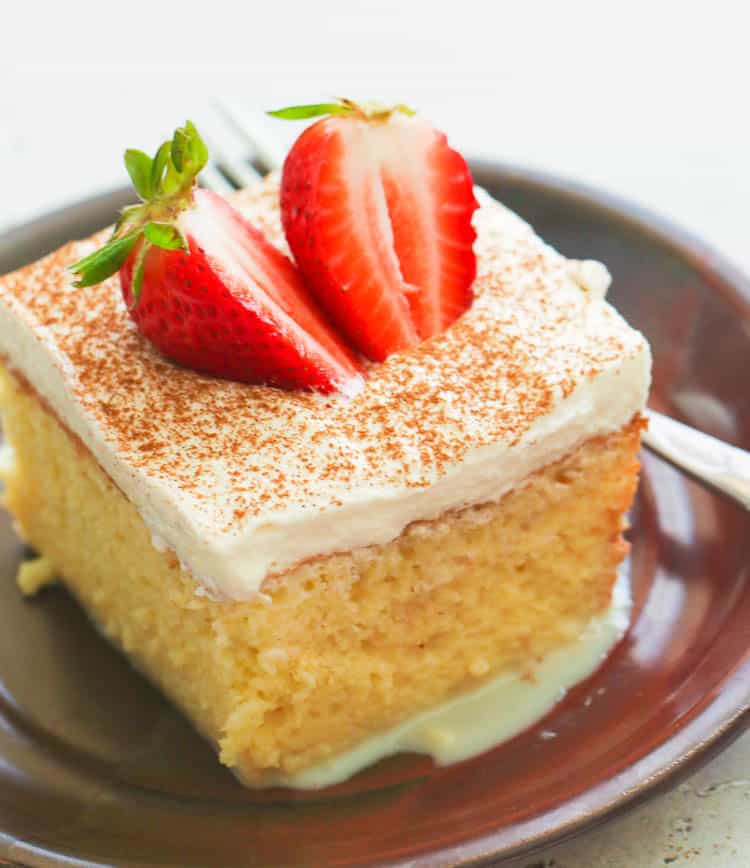 This three-milk cake is a Latin American specialty, and it's as moist and creamy as cakes get. The secret behind this cake is the tres leches milk — evaporated milk, whole milk, and condensed milk. That's the holy trinity of milk recipes. And you'll love pouring it over that pillowy cake.
15. Cuatro Leches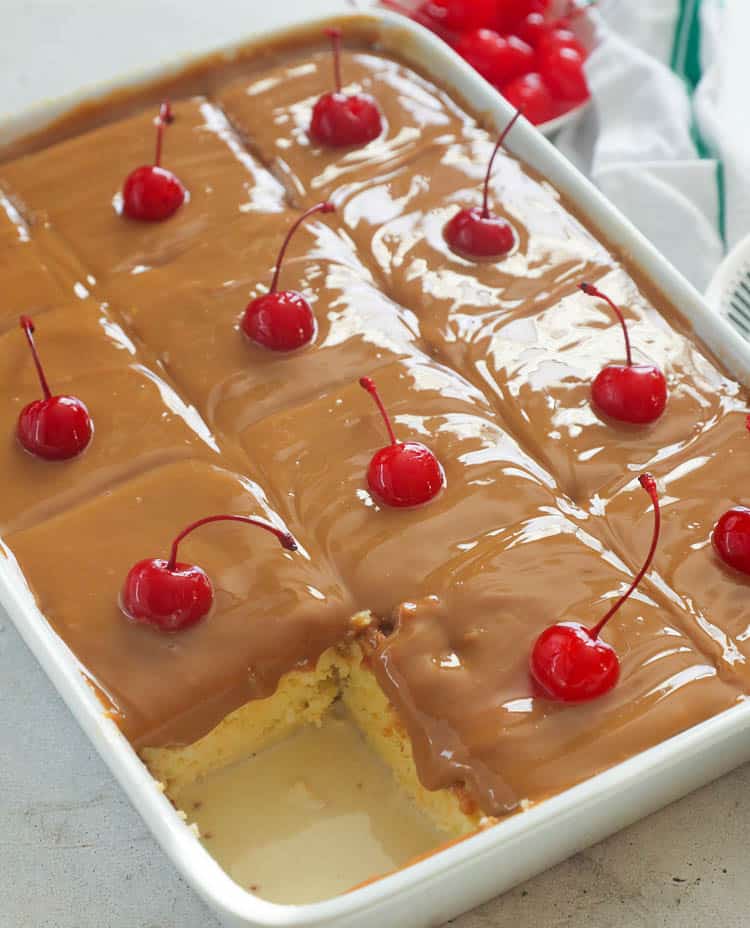 If three types of milk weren't enough, here's my recipe for a cuatro leches cake. Deliciously creamy and caramelly, this one really takes milk recipes to another level of satisfaction. Whole milk, condensed milk, evaporated milk, and a sweet dulce de leche topping makes the cuatro leches cake an addictive, milky dessert.
Other Milk Recipes
16. Pumpkin Spice Latte
Put on your barista hat and make your friends a round of pumpkin spice lattes. This one's better than what you'll find in any coffee shop because it's made with love! Espresso makes it even better, and, of course, whole milk gives you an intense, creamy latte.
17. Coquito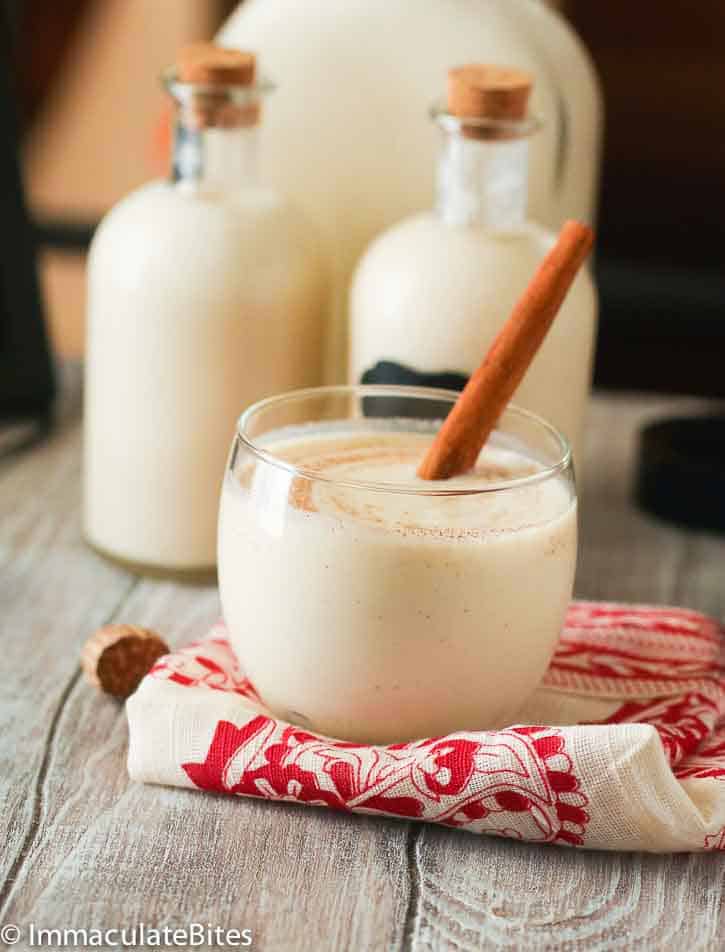 This Puerto Rican eggnog or coquito is a seasonal specialty that delivers a truly tropical feel, just like you were in the Caribbean. Beautifully seasoned with aromatic spices, condensed milk, evaporated milk, and coconut milk, it comes together in an eggless delight. Additionally, a splash of rum will make it fantastically boozy.
18. Eggnog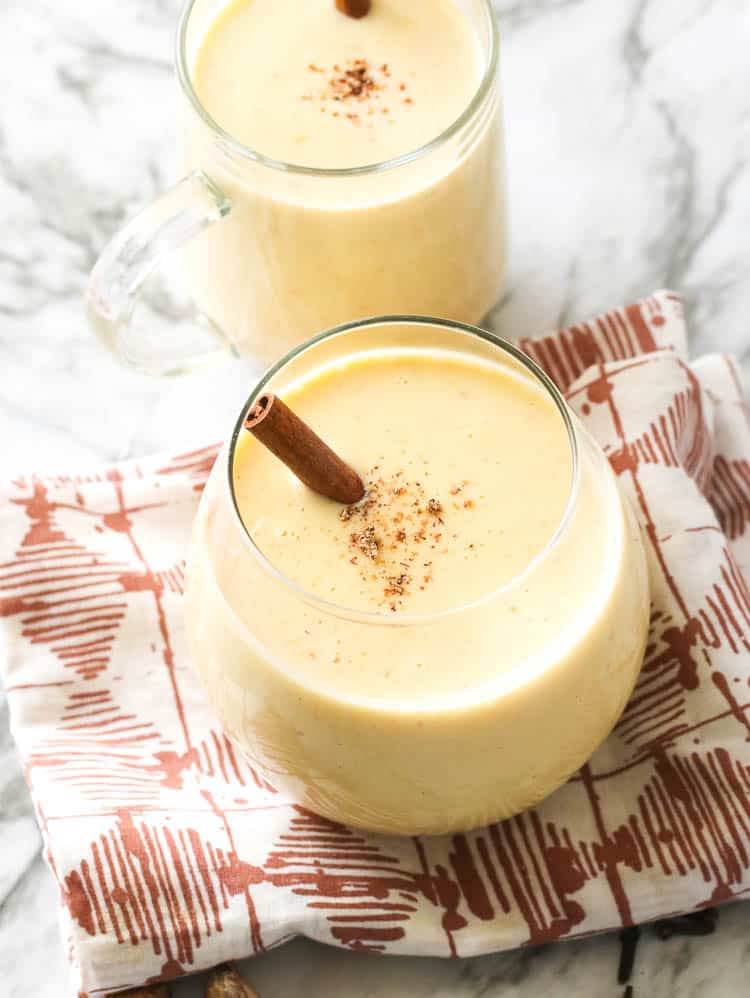 My eggnog recipe is super traditional because it takes me back to my fondest holiday memories. And I hope it does the same for you! It is among the easiest milk recipes to make. This one is basically egg yolks, sugar, milk, evaporated milk, and spices. So totally tasty.
19. Homemade Buttermilk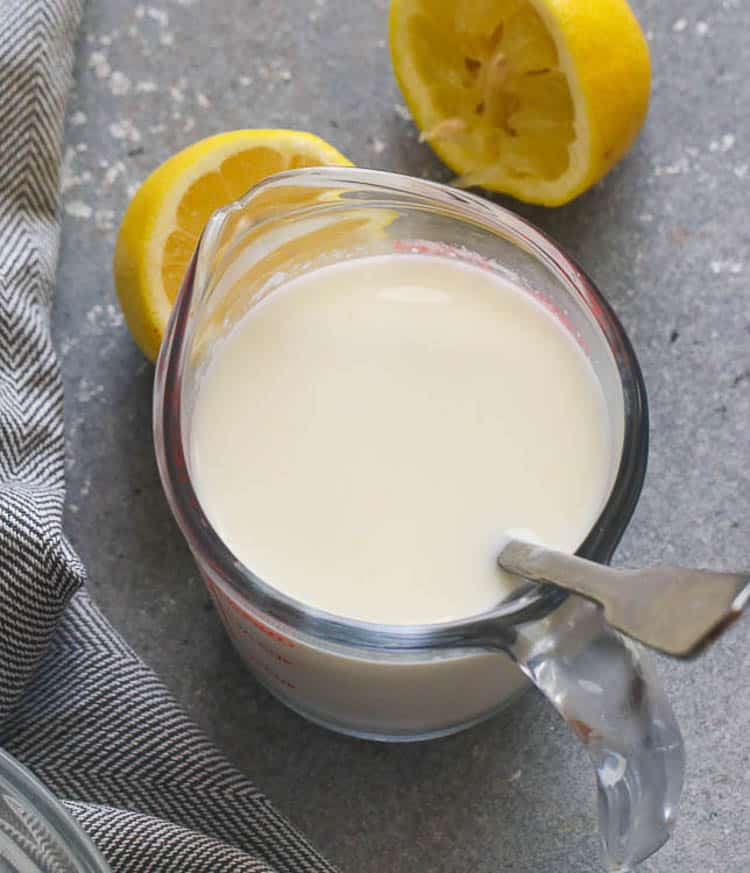 Buttermilk is creamy, tangy, and delicious, and it's an essential ingredient in many milk recipes. There's really no perfect substitute. Still, it's effortless to make your own. But just in case you don't have any on hand, you can add a tablespoon of lemon juice, vinegar, or sour cream per cup of milk. They all taste like the real deal!
20. Rum Raisin Pineapple Ice Cream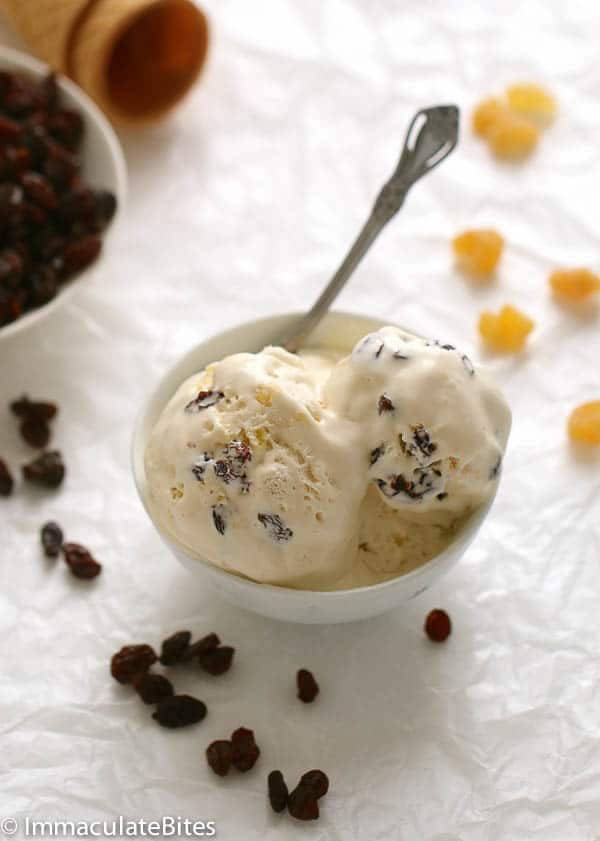 Ya know, there's nothing quite as satisfying as making your own ice cream. Of course, you can choose your favorite flavor, but do try this milk recipe. What a creamy and summery treat! Condensed milk, whipped cream, and dark rum make for a truly melt-in-your-mouth no-churn ice cream. Moreover, it's ready in 10 minutes plus freezing time.
21. Homemade Whipped Cream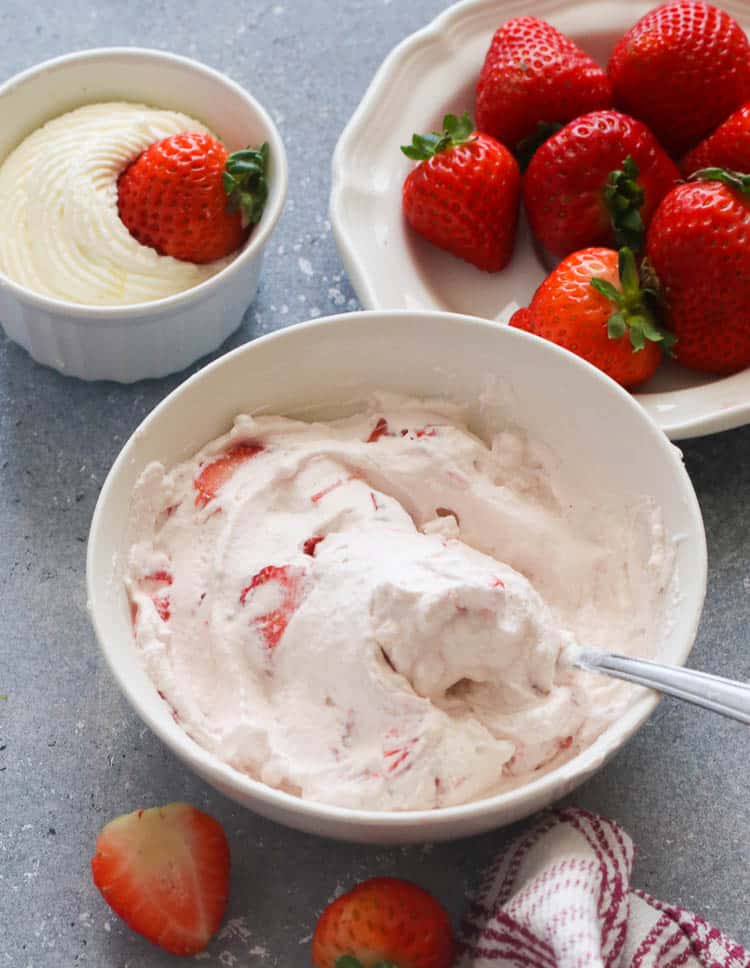 Homemade whipped cream is a thousand times better than the stuff from a container, and it's fun to make as well. Additionally, I'm pretty sure you already have a few great ideas for this fluffy deliciousness. All it takes is whipping heavy cream with sugar and vanilla and stabilizing it with gelatin.