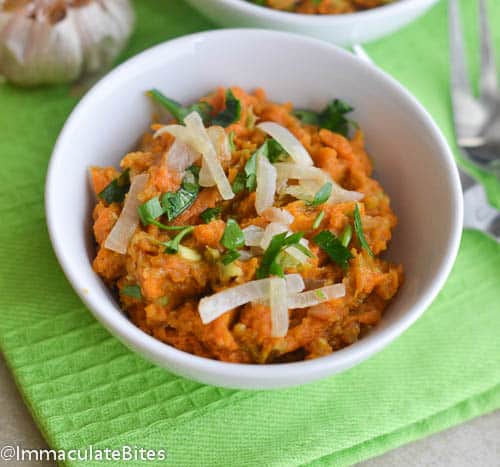 Growing up, it was customary to have avocados with your meal, for optimal enjoyment . ; just like it is customary to "butter up" everything, here inAmerica.
The only difference is the fat content in butter is outrageous. A 3.5-ounce of butter has an enormous 81 grams of fat compared to 14 grams in the same serving of avocado.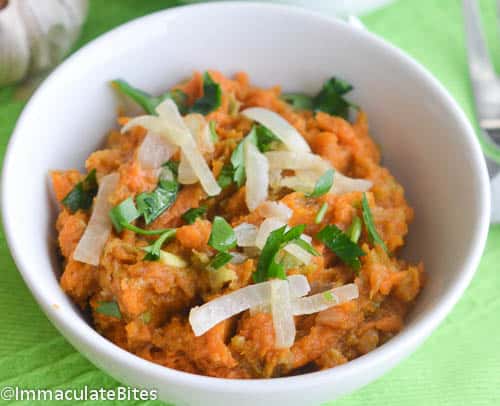 Including avocado in this sweet potato recipe will help reduce saturated fat content from your meals and replace them with healthy fats. You know the days that you are trying to minimize your calorie intake. You do have those days, don't you?
I like to indulge once in a while, by including butter in savory foods. But most often I would opt for more food. Although roasted garlic is very mellow as compared to raw garlic; it adds a lot of depth and flavor in these mashed potatoes without overshadowing the other ingredients. It also has its health benefits and can be added to most meal or you it can serve it, as an appetizer or use as rub on toasted bread.
This is not your typical sweet potatoes. This one is intriquing  – it combines avocado, roasted garlic, sweet potatoes and topped  with sweet onions , parsley. Simple, satisfying and makes for  an extremely tasty meal, very suitable to your time-crunch food prep needs. Try this mashed sweet potato and avocado recipe , you will not regret it.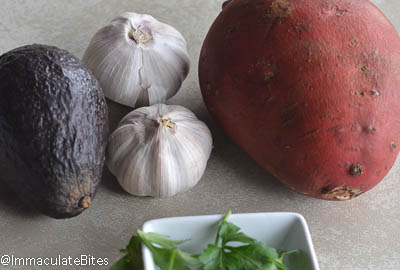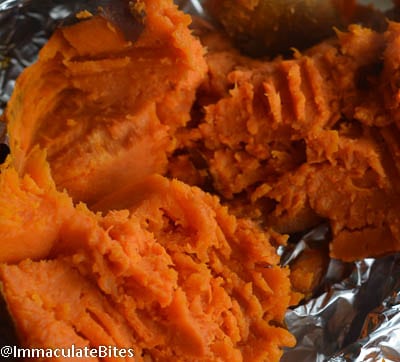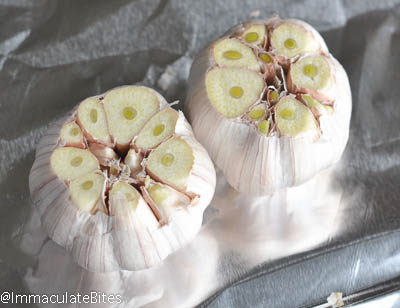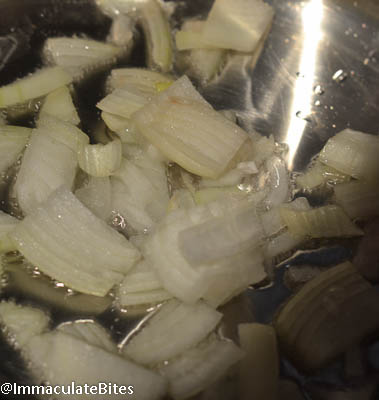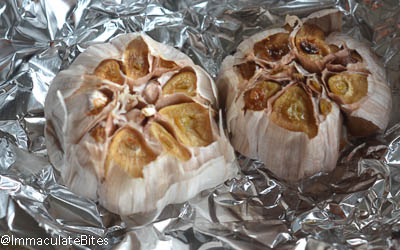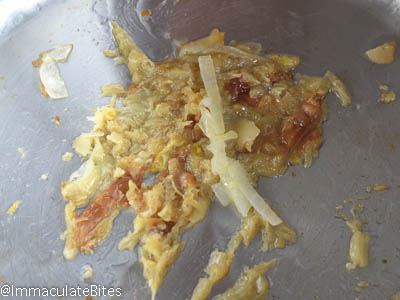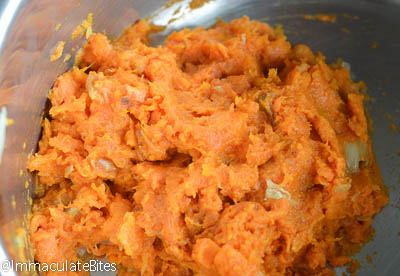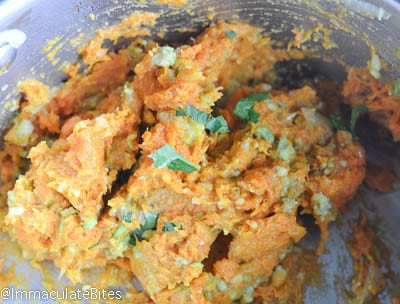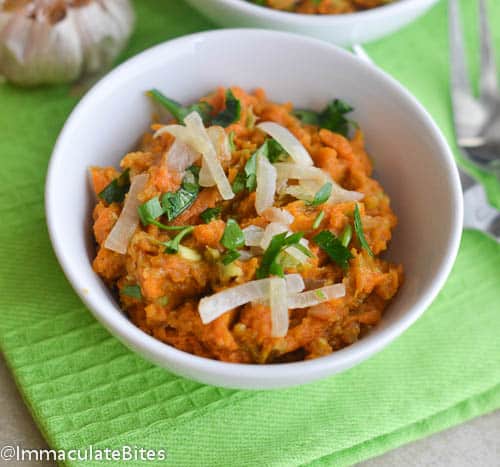 Print
Mashed Sweet Potatoes with Avocado
Ingredients
1

pound

sweet potatoes

2

garlic heads

2

teaspoons

canola or olive oil

1

medium

avocado

1/3

cup

sliced onion

1/2

lemon juice

Salt and pepper to taste

Fresh parsley

or any herb of your choice
Instructions
Preheat the oven to 400 degrees. Clean and dry the sweet potatoes, poke holes into the sweet potatoes, place in the microwave and cook for about 4 minutes.

Cut the top 1/4" to 1/2" off of a whole head of garlic, so that each individual clove should be visible. Make sure every garlic clove is exposed.

Place the head of garlic on foil paper .Drizzle the top of the garlic with a bit of oil, about 1 teaspoon. Wrap it up and place it the oven to roast together with the potatoes .Roast sweet potatoes for about 20 minutes or until they are cooked through.

Roast garlic for about 30 minutes; it should be soft, fragrant, and golden. Let the garlic cool then squeeze individual cloves out of the skin.

Mash the sweet potatoes and roasted garlic, with a wooden spoon season with salt and pepper .Set aside.

Meanwhile sweat the onions, add chopped parsley. Set aside

Peel avocado, add lemon juice, mash together. Combine with mashed potatoes. Serve immediately topped with onions and chopped parsley.
Nutrition Information:
Calories:
165
kcal
(8%)
|
Carbohydrates:
33
g
(11%)
|
Protein:
2
g
(4%)
|
Fat:
2
g
(3%)
|
Sodium:
84
mg
(4%)
|
Potassium:
535
mg
(15%)
|
Fiber:
4
g
(17%)
|
Sugar:
7
g
(8%)
|
Vitamin A:
21450
IU
(429%)
|
Vitamin C:
7.5
mg
(9%)
|
Calcium:
53
mg
(5%)
|
Iron:
0.9
mg
(5%)