We're down to the last few days of 2018 and 2019 is already knocking right in your doorsteps. And for most of us, all we wish is that the new year has something better in store for us. Some may not believe this, but there are still those who grace the New Year's table with specific food to summon all the good luck and prosperity for the next 365 days. Whether you're superstitious or not, here's a look of the common New Year dishes for prosperity prepared around the world. (Click on each photo to view the recipe.)
This classic and popular Southern Black-Eyed recipe or Hoppin John is believed to attract more money as they symbolize coins. It's smokey, spicy with a deep yet not too overwhelming bacon flavor. And people love eating on its own or with warm crust bread.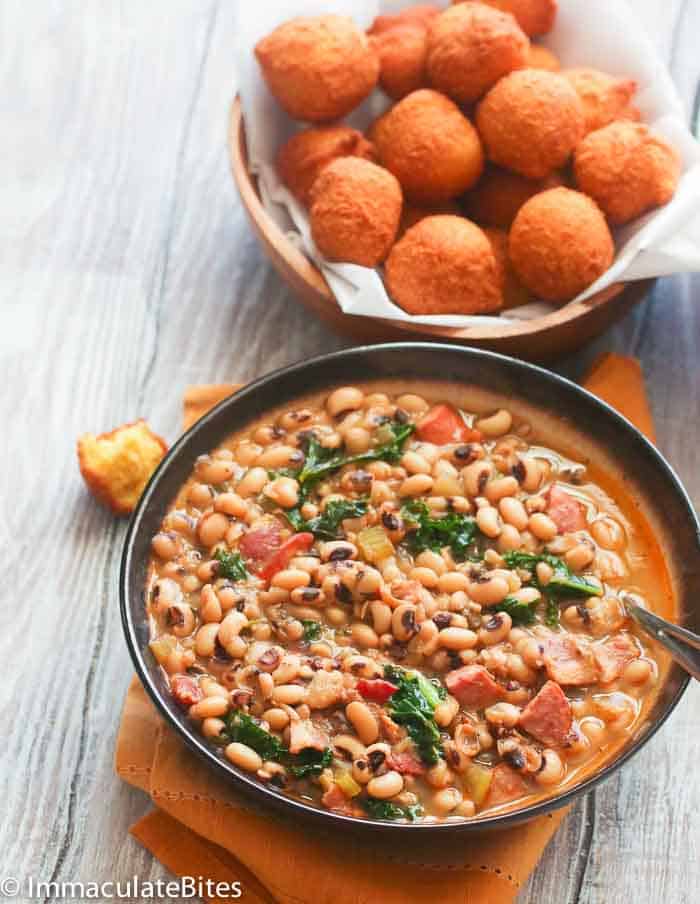 Another staple in the Southern part of the U.S. is this collard greens recipe. If black-eyed peas resemble coins, greens, on the other hand, resemble paper money. And who doesn't want more money for next year? This Southern-style collard greens is with ham cocks and smoked turkey slowly simmered in a flavorful and spicy broth for an extremely indulging green dish.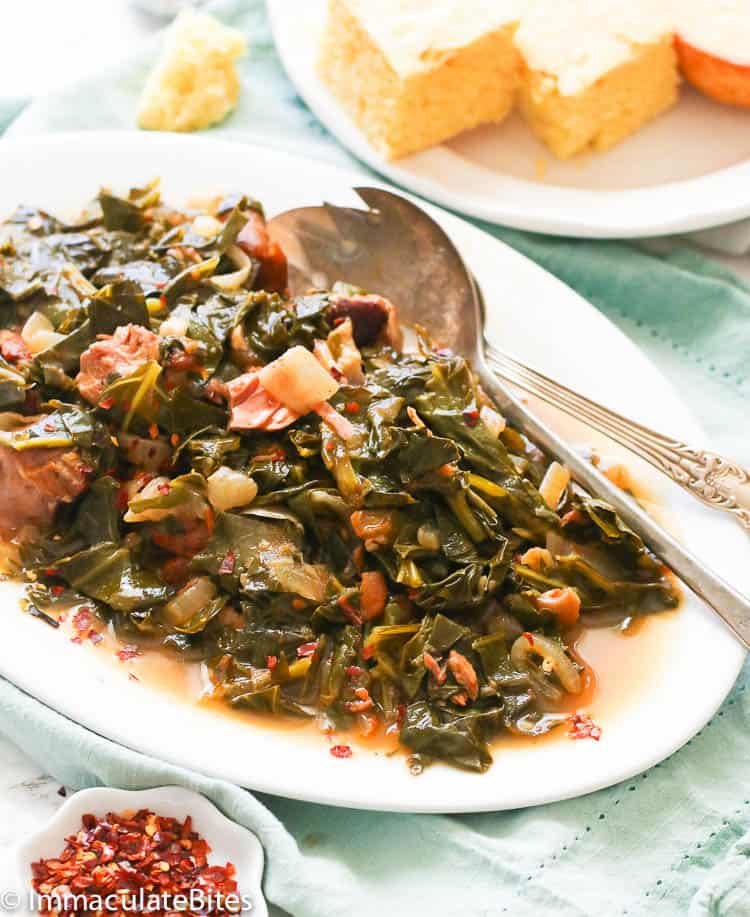 As the Southern saying goes, "peas for pennies, greens for dollars and cornbread for gold". This skillet cornbread not only is a perfect side dish to your greens and peas, but it also symbolizes gold and fortune. So if you want to complete that lucky trio, you better add this cornbread on your list, too. Moist, buttery and has the right balance of sweet and tang, then baked to perfection in a skillet.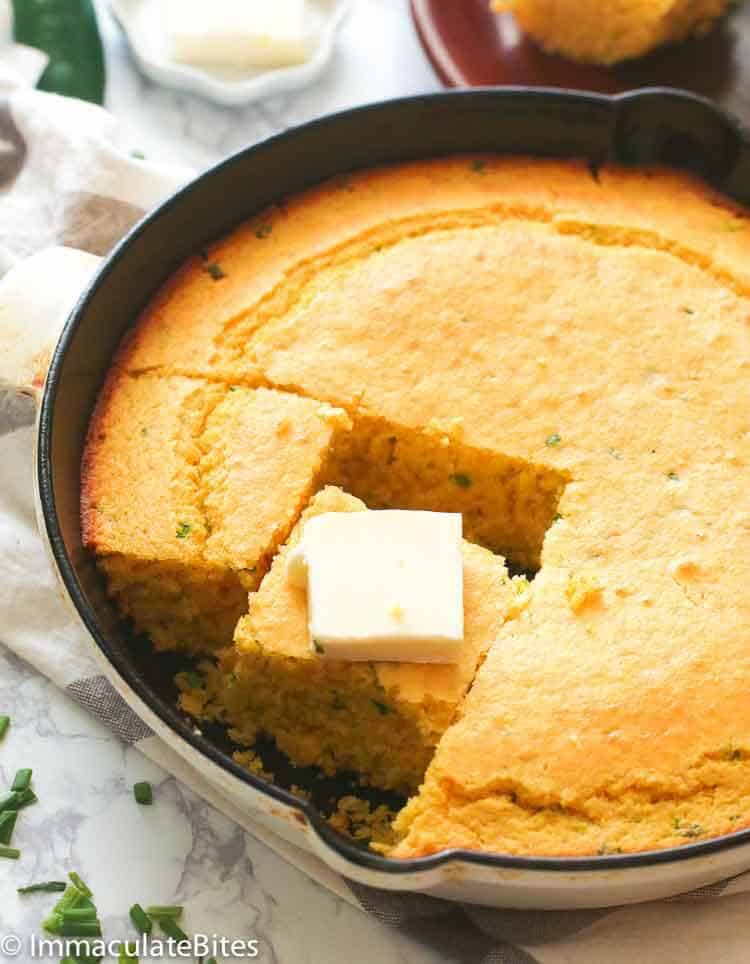 In Brazil, Italy and France, these coin-shaped lentils are a New Year's staple. It is said to have been eaten for good fortune and prosperity since the Roman times. Aside from that it's super easy, cozy and healthy. Pairs well with warm bread or cornbread.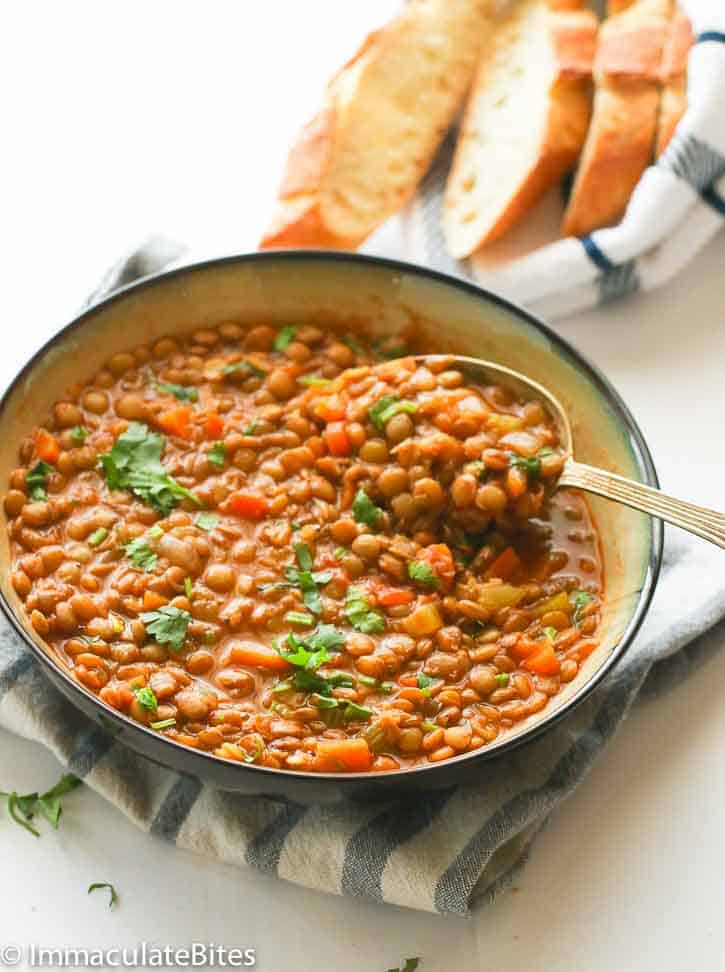 Pigs are said to be the luckiest of all foods to eat on New Year's Day as they are round which represents prosperity and they "root forward" using their noses which symbolizes progress. You can eat any kind of pork dishes be it glazed ham, bacon, whole roasted suckling pig (a traditional New Year food in Austria and Cuba) or this super easy and amazingly tender pork loin stuffed with pineapples and garlic, then slowly cooked on a bed of pineapples and onions topped with a balsamic brown sugar glaze.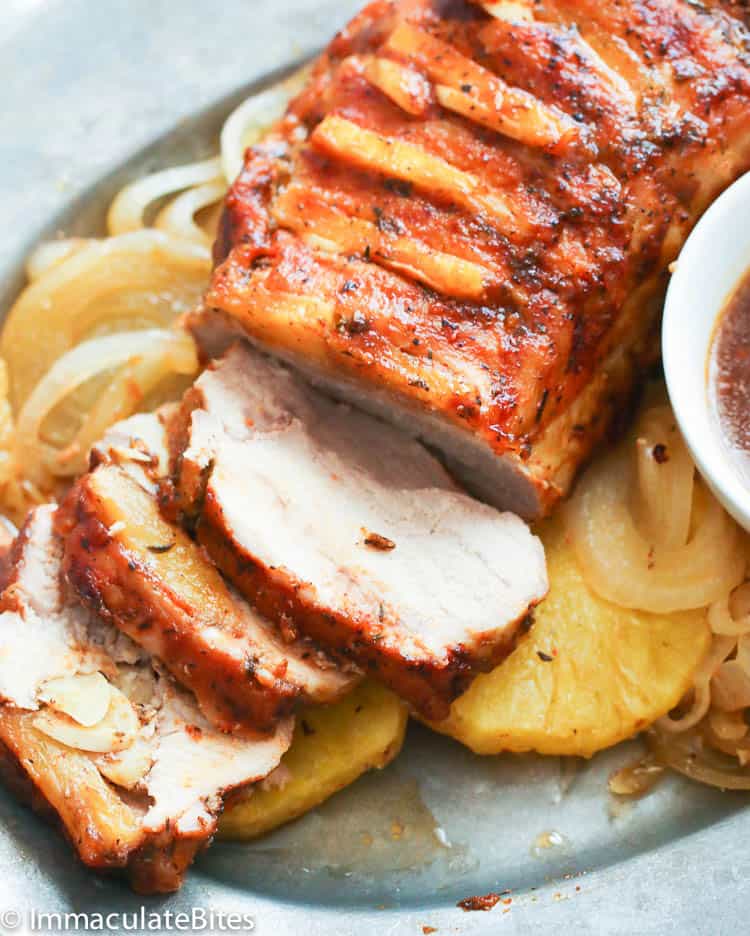 Swedish and Norwegians make rice pudding to welcome the New Year. Often times they place a single almond in their rice pudding and whoever finds it will be prosperous in the coming year. But hey, with or without the almond, you'll feel all the positive vibes with this deliciously creamy, quick and easy breakfast oatmeal alternative. And it's an ultimate cozy winter comfort food that the whole family would enjoy!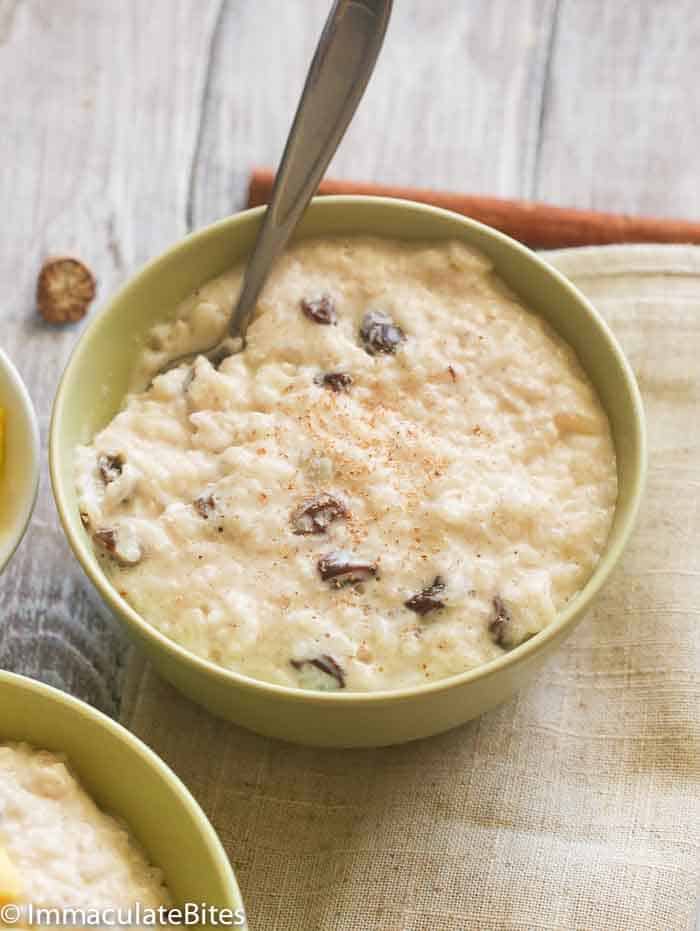 Ring-shaped food like bagels, donuts, and cakes represents the year coming full circle. They aren't just carb deliciousness, but they also bring a prosperous year ahead. You simply can't get enough of this light & fluffy rum cake topped with chopped pecans and soaked in a reduced sugared rum glaze. This is the perfect dessert to grace your New Year's dining table!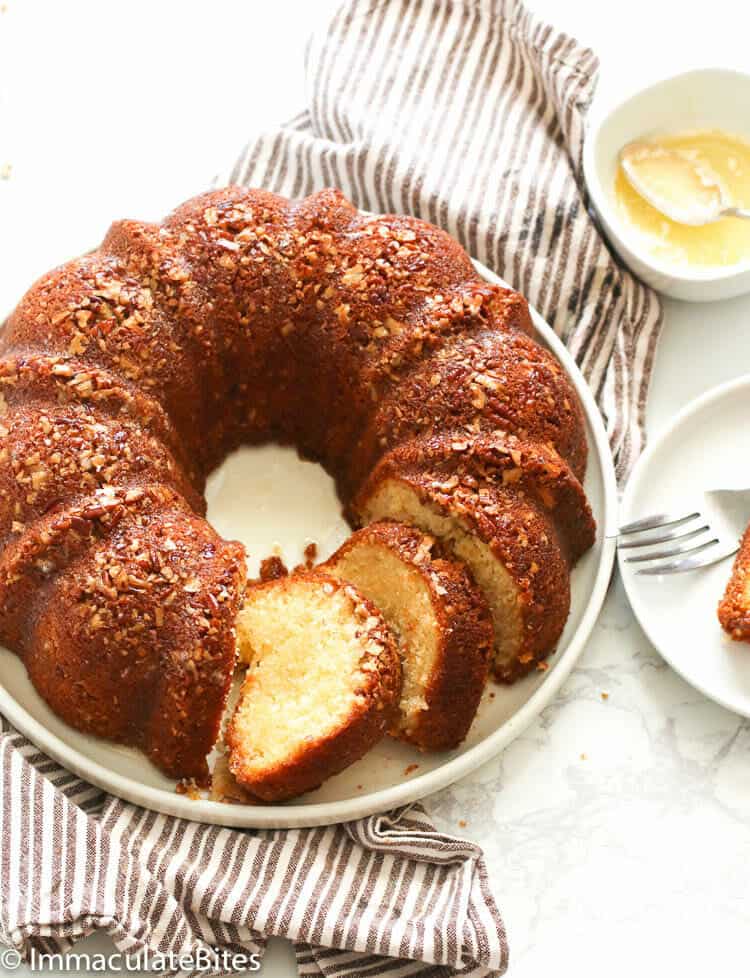 Fish are said to be lucky food in three ways: their scales resemble coins, they travel in schools which symbolizes prosperity and they swim forward which is for progress. And not to mention that they are a low-carb dinner option. So if you're thinking of adding another protein in your menu, try this popular baked salmon here. Moist and flaky highly-seasoned salmon fillets with a lemony and spicy kick using minimal ingredients. And they're baked!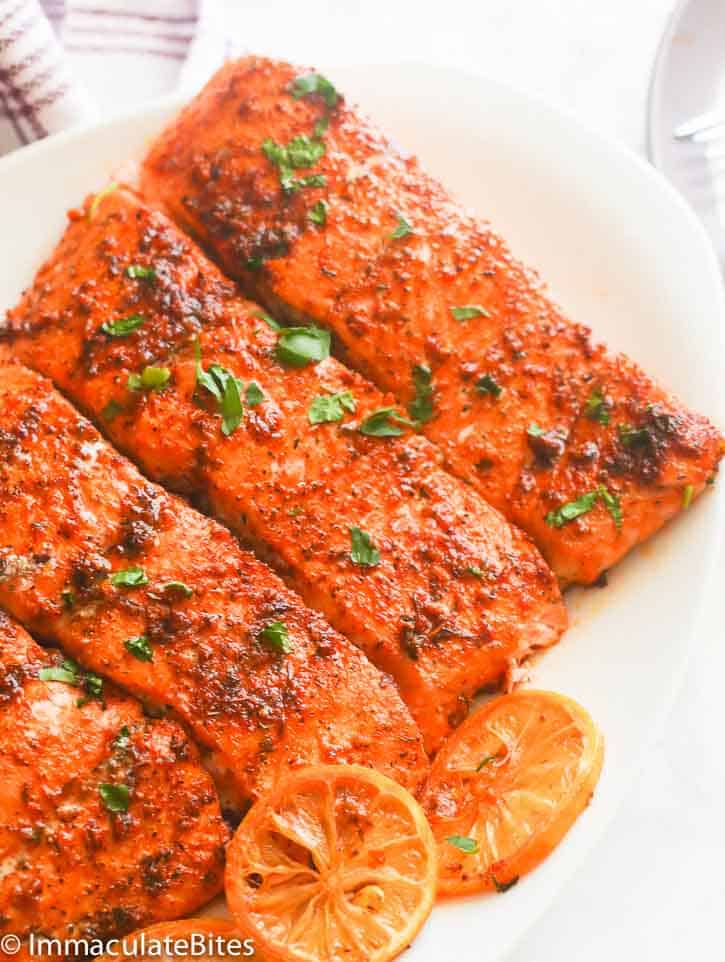 Here's also a good list of deliciously healthy recipes to start the New Year.
Whatever you put in your dining table, I hope you'll have a meaningful New Year's Day celebration. And always remember, prosperity only comes to those work hard for it. So you got to do your part too if you want a prosperous year ahead. But for now, just indulge in this New Year dishes for prosperity and let all the positive vibes fill your home and soul. Happy New Year, everyone! 🙂