Puff Puff Recipes for all puff puff lovers or Not ! If you are new to this addictive West African street food, then this is a perfect place to start .
It's always present in West African Parties, in fact, it would be sacrilegious not to have it on the menu , especially when kids are present. They are going to put you on the not so cool aunty list. No kidding!!!! This round-up contains 7 delicious recipes from everyday puff puff recipes to indulgent vegan, beer, 20mins to borderline healthy. You've just got to give it a try … at least once.
Whole Wheat Puff Puff or Accra Made with 100%

whole wheat flour

, banana and flavorings . One bite and you'll going to love it. So if you have any over ripe bananas in your pantry, don't throw it right away. Make use of it along with other ingredients. Get the full recipe here.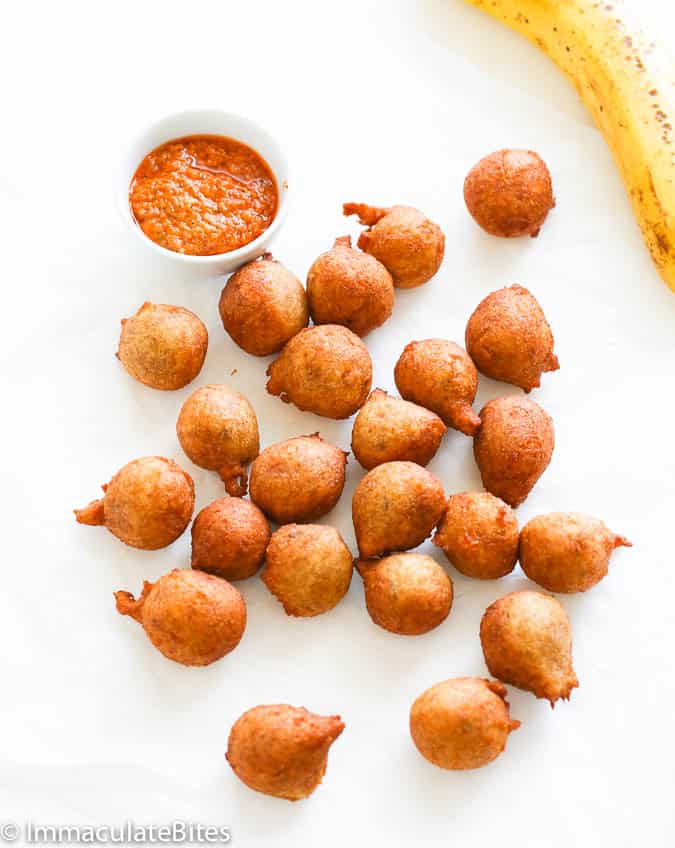 2. Chocolate Puff Puff – If you really want to indulge or serve puff puff for dinner, then look no further . Made with cocoa powder and drizzled with chocolate ganache. You would definitely swoon with puff-puff pleasure. Now tell me, is there anything more decadent than chocolate? Check it out here.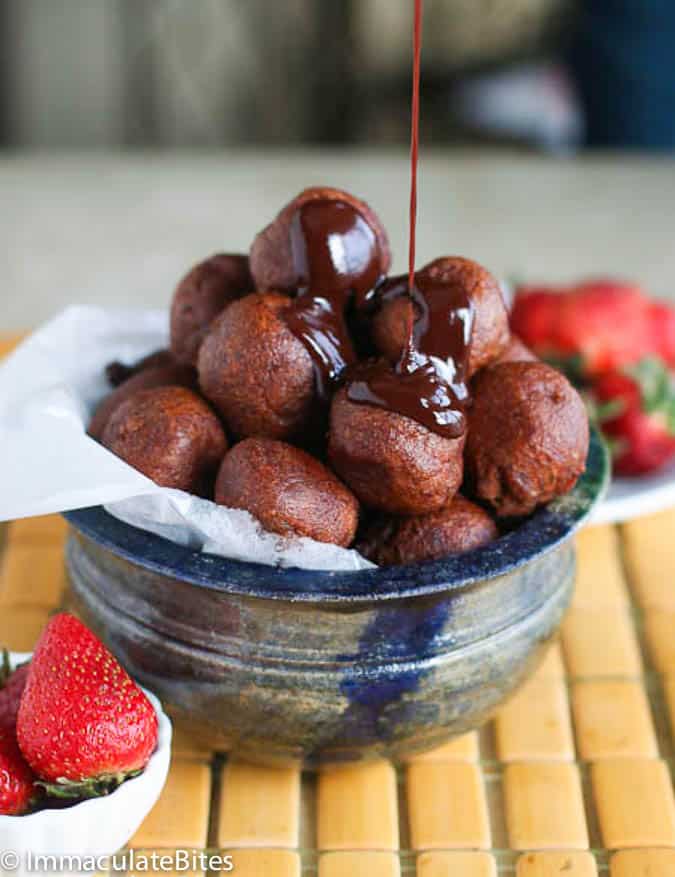 3. Accra Corn– In this recipe bananas are mashed and mixed with cornmeal and flour and deeply fried to a golden brown color. It's such and easy treat to make with corn meal. Check it out here .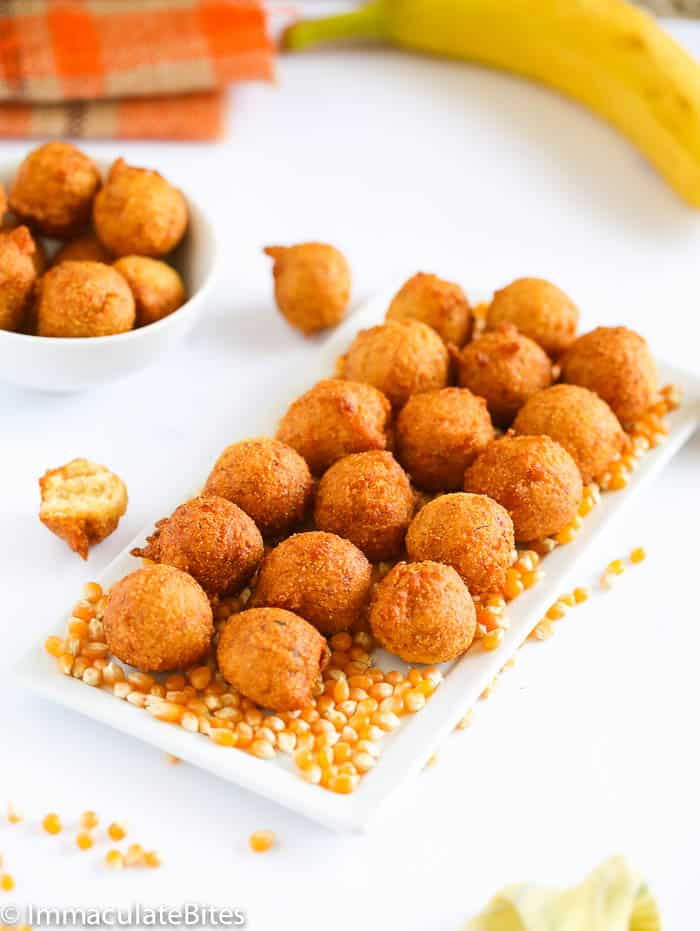 4. Coconut Puff Puff– I just love the nuttiness coconut adds to this puff puff recipe. Quickly flies off the table. I put a twist on this classic African snack by adding coconut and coconut milk. You would be surprise at how pleasant the coconut milk and flakes enrich this recipe. Check it out here.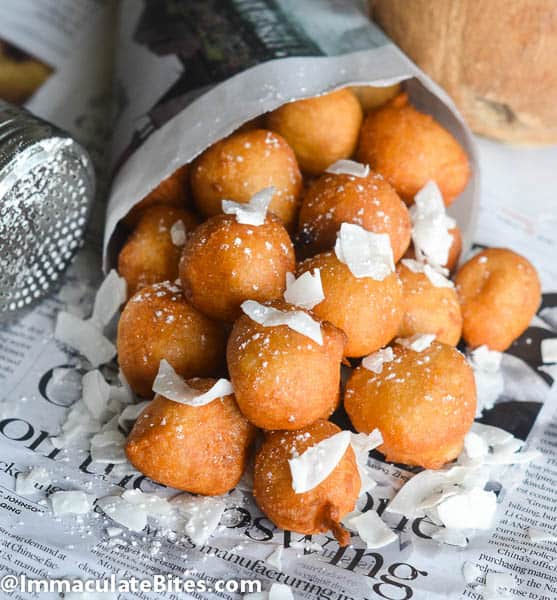 5. Puff Puff (Deep Fried Dough) – You can't beat the original real thing. This is the traditional puff puff recipe enjoyed throughout West Africa and beyond. It's the mother of all Puff Puff recipes and the one that brings a lot of childhood memories for me. Simple, easy and overly addictive. Get the recipe here.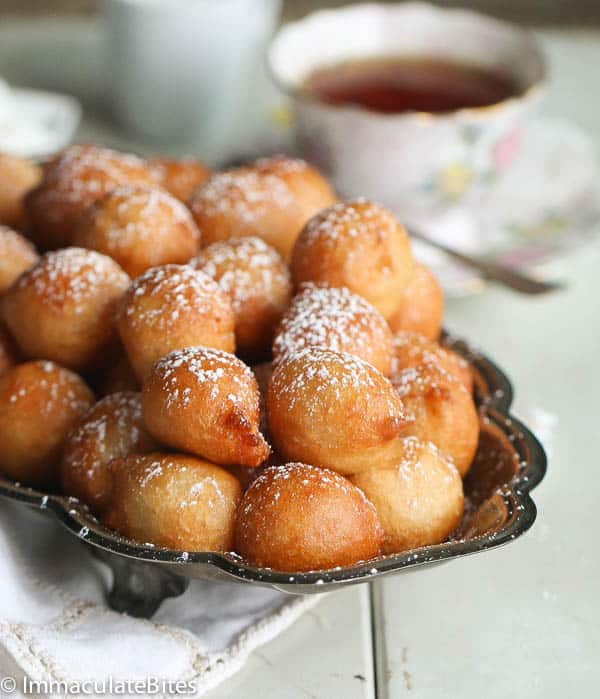 6. Accra Cassava(Kouti, Cassava Fritters) – You can't beat these 3 ingredient Cassava Puff Puff also known as Kouti, or Accra puff , it's even easier with store bought grated cassava recipe. Frozen grated cassava is available in most Asian or Filipino markets or even Hispanic markets. If you can't find them grated, you can get the frozen or fresh cassava and blend finely. Check it out here.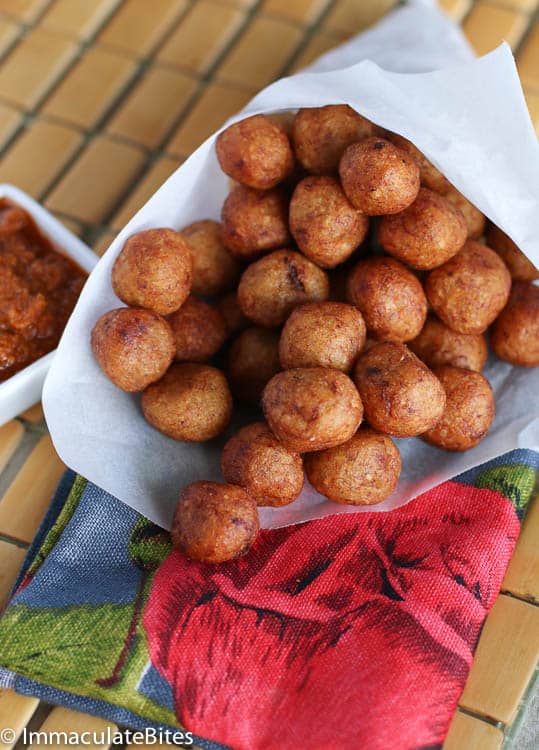 7. Banana Puff Puff – Here is another puff puff that you can make with bananas, with a little bit of jolt from nutmeg. This one is chewy, stays soft and quite tasty too! Check it out here.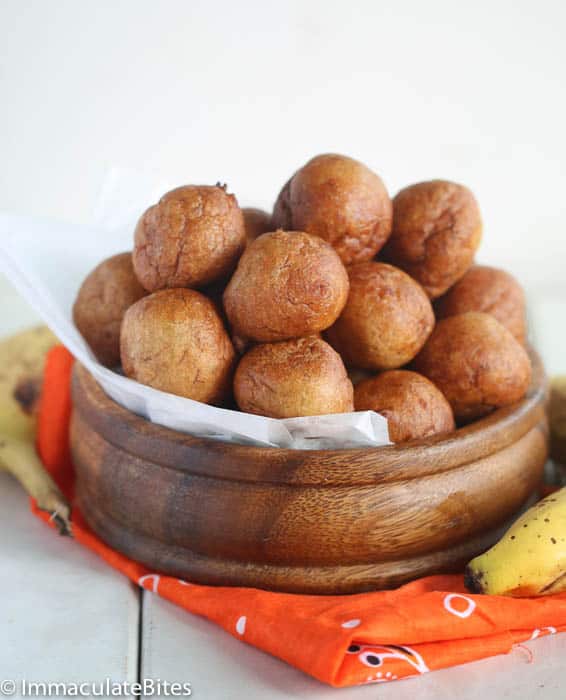 Don't forget to let me know which is your favorite!!! Happy Cooking!!! Enjoy!!