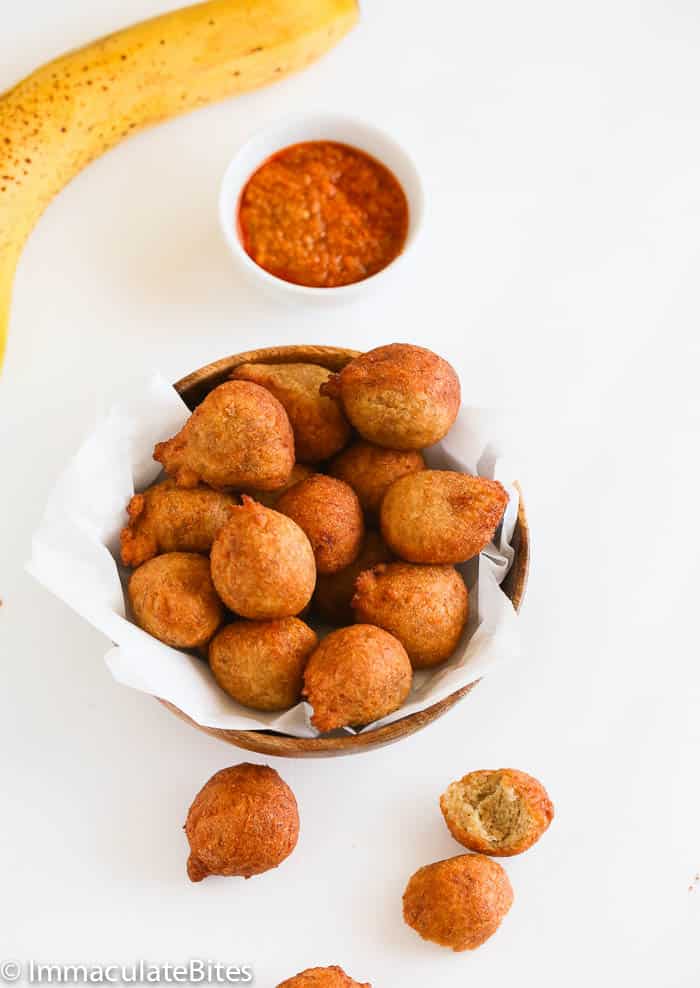 Did you know eating bananas can cheer you up? – They have tryptophan plus vitamin B6 which assist the body to produce serotonin- a natural mental depression alleviating chemical serotonin. This alone makes me want to eat bananas daily to liven me up. So if you have any overly ripe bananas don't throw it away. Try making these banana puffs. One thing for sure they would brighten your day.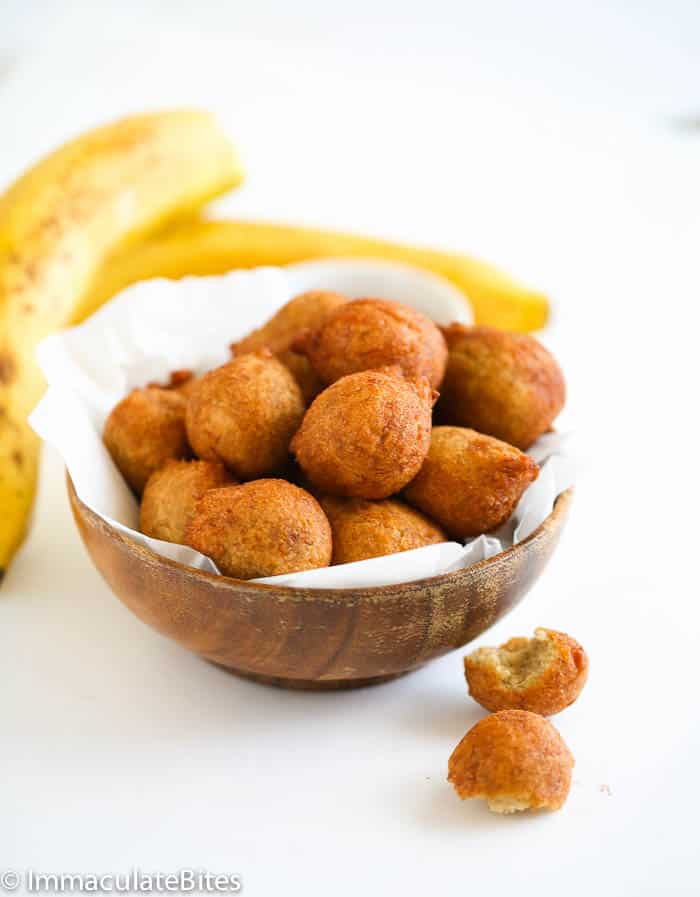 Whole wheat accra banana is one of my quick and simple breakfast snack food to make .I remember a time when I would eat this unfailingly for breakfast, every weekend. However, over these past couple months my accra banana weekends have taken a little bit of a back seat as I experiment and try out new recipes for my blog. So I was glad to revisit this tasty banana and whole wheat fritters.
Whole wheat accra banana is similar in taste to accra banana that I featured here. Only this time they pack a double punch- improved nutrition and still maintain the great taste…. Should I dare to call this healthy? Some people would say deep fried foods have no business in any healthy diet but sometimes we have to eat what we love in moderation in order to not feel deprive. It is not entirely healthy but it contains some health benefits and that makes me feel a lot better.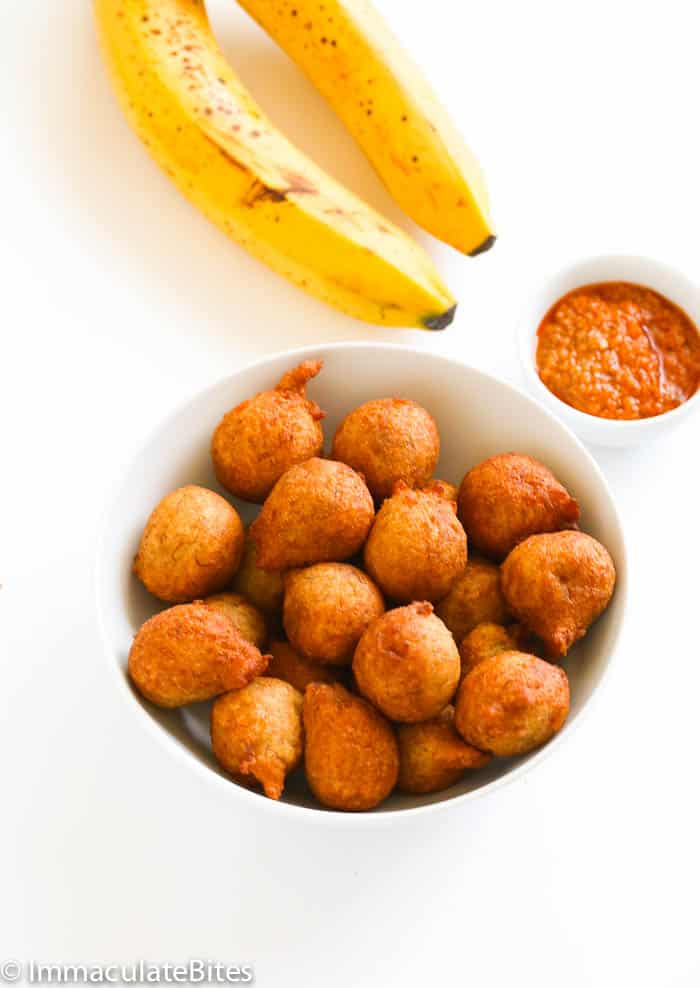 Accra bananas are a very popular snack, breakfast food in most West African countries .In this recipe bananas are mashed up and mixed with whole wheat flour, brown sugar then  flavored with nutmeg and vanilla and  fried until they are golden brown.
You can eat this recipe as a snack, breakfast or party meal. It is best served warm or at room temperature.
Serve warm
Whole Wheat Accra Bananas
Ingredients
4 large bananas or 1 ½ cup mashed bananas
1½ cup whole wheat flour
2 teaspoon baking powder
2 tablespoons brown sugar
½ teaspoon nutmeg
½ teaspoon vanilla
Oil for deep frying
Instructions
Mash bananas with spoon or puree bananas in food processor or blender.
In a medium bowl mix together mashed bananas, whole-wheat flour, sugar, baking powder and salt .Mix well to the consistency of a creamy batter.
Finally add nut meg and vanilla. Let it rest for 10 minutes
Heat up a large skillet or cast iron with oil up to ½ inch- medium-high heat (375) until hot but not smoking.
Scoop up the batter and fry in batches, turning once, until golden brown, about 5 minutes. Do not overcrowd the pan( it will cause the fritters to be soggy and absorb excess oil
Using a slotted spoon, remove the fritters and place them on paper towels.
Serve warm