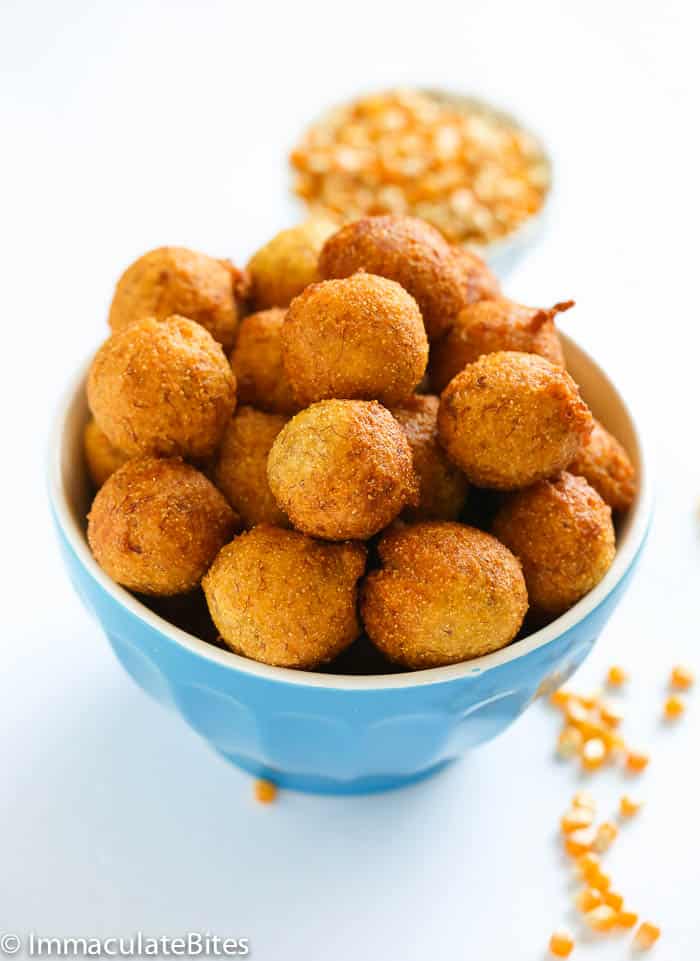 Accra Banana are  deep- fried puffs  which are made out of banana  and some sort of flour, cornmeal, cassava , garri .. the possibilities are endless  .  Many African cultures share a love of Accra banana/Corn fritters in one disguise or another .  Since bananas flourish in the tropics there is  an abundance of  bananas and nothing hardly   goes to waste.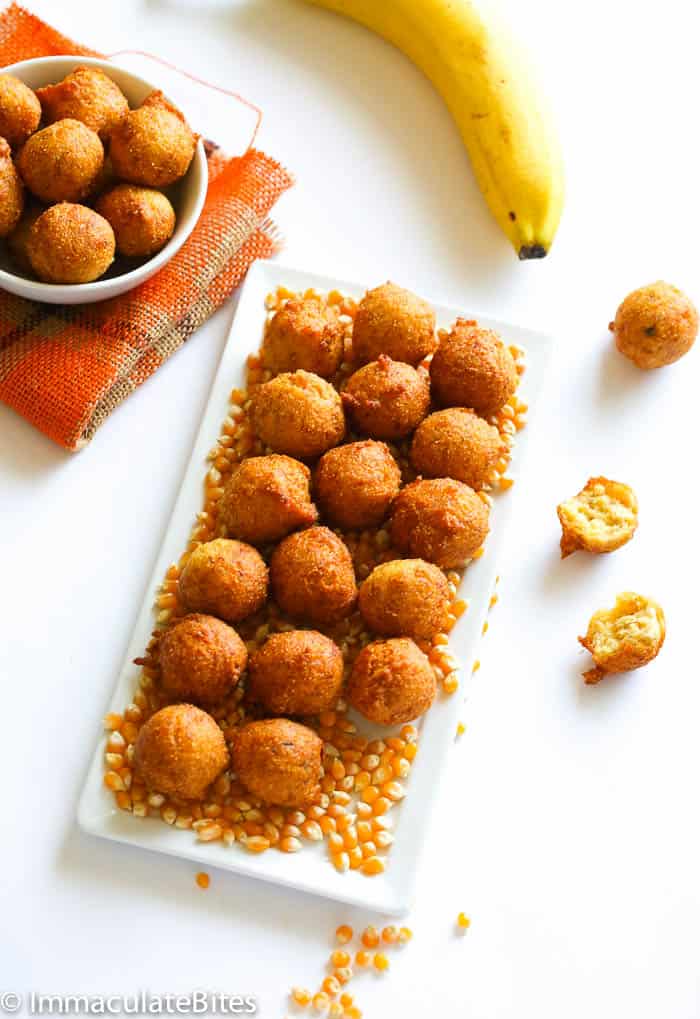 This is a good way to use overly ripe  bananas .I grew up eating accra banana as a late afternoon or night snack . Some people eat this for breakfast with pap/akamu, it can also be a good accompaniment to grilled fish or beans or any other meal.  It is best served hot with hot sauce  on the side.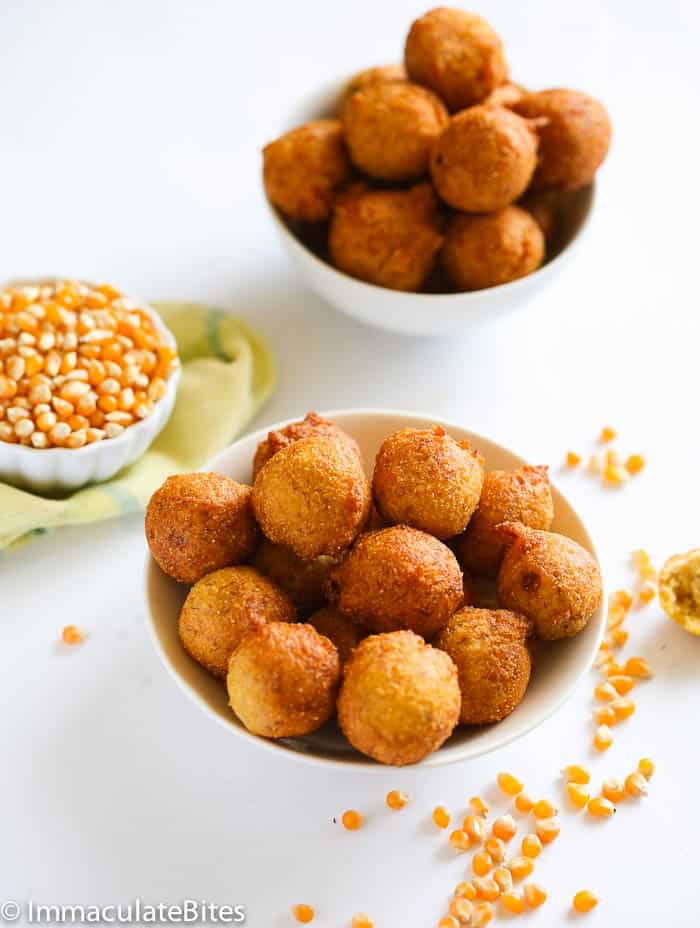 In this recipe  bananas are mashed and mixed with  cornmeal and flour and  deeply fried to a golden brown  color.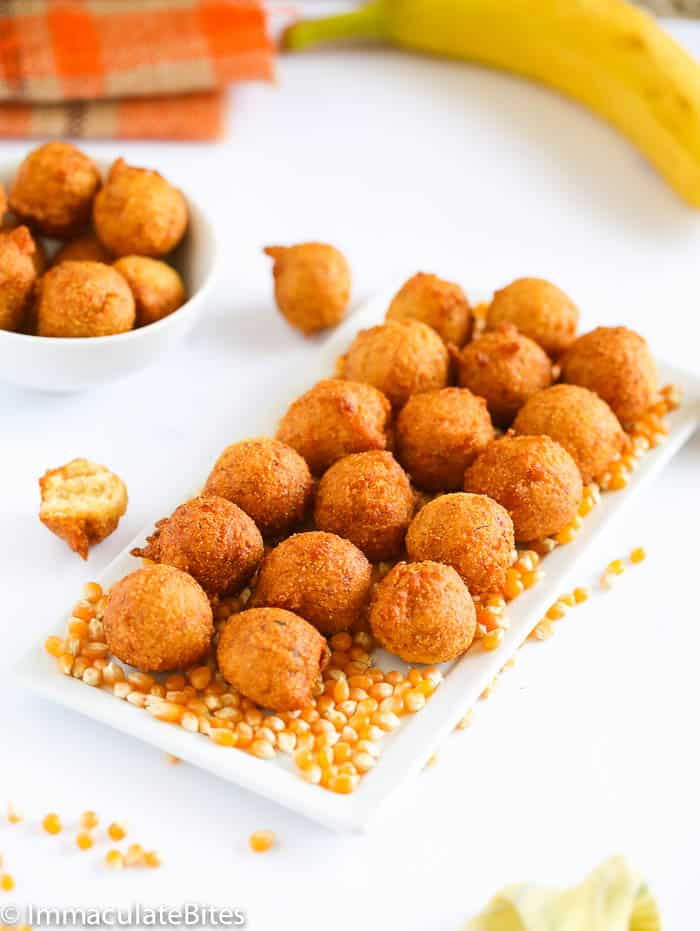 This snack can also be nutritious depending on the ingredients used- whole wheat flour can be use with brown sugar for the healthier version as featured here, and everyone would still love it.
Accra Banana
Ingredients
3-4 large Bananas
1 cups Self rising Flour
¾ cup cornmeal
2 Tablespoon Sugar
½ teaspoon salt
Oil for deep frying
Instructions
Mash bananas with spoon or puree bananas in food processor or blender.
In a medium bowl add sugar, salt to the mashed bananas.Mix well to the consistency of a creamy batter.
Add flour and cornmeal. Let it rest for 30 minutes.
Heat oil ( about 3 inches deep) to 375 degrees in a skillet or saucepan.You may also use the oil test by dropping a 1 inch square of bread into the oil. If it takes 60 seconds to brown, then the oil is at 365
Put batter by spoonfuls in hot oil and fry until golden brown . Remove from hot oil , drain well, and serve