Yeast is necessary for most bread recipes, including dinner rolls, pizza dough, cinnamon rolls, and sandwich bread. Without it, the bread would be rock solid (not an attractive quality in bread). With it, bread is delightfully soft and fluffy. What is a good substitute for yeast?
The first question would be, why don't you want to use yeast? Did you just realize that you don't have it and don't have time to run to the store? Or do you not want to use yeast, period?
The five types of yeast activate with moisture and sugar. Three of them are dry, and two of them are wet. As the yeast digests the sugar, it makes carbon dioxide bubbles.
These bubbles expand and cause the dough to rise. Also called leavening, it creates delicious, fluffy, mouthwatering bread, baked goods, crackers, and flatbreads.
Different Types of Yeast
First, let's discuss the types of yeast. With a bit of knowledge, you can use them interchangeably. Nutritional yeast isn't used as a leavening agent, but it does add a delightfully yeasty flavor to whatever you put it in.
Active Dry Yeast
This yeast is most likely to be what's in your pantry (though I like to store it in the fridge, so it lasts longer). Active dry yeast is the yeast called for in most bread recipes.
You just mix it in ¼ cup of water and a tablespoon of sugar to wake it up. Stir it until everything dissolves and let it sit for 5-10 minutes, or until you see it bubbling. Then add it according to the recipe.
Fresh Yeast
Professional bakers vow that fresh yeast makes the best bread. However, bread's quality depends more on the other ingredients that go in it and the baker's skill. It comes in a block instead of a packet, and you can crumble it up and add it directly to the dough. Since it's fresh, you don't need to activate it.
Instant Yeast
Instant yeast is similar to active yeast, just a little more complicated, especially if you're using a bread maker (not recommended). It rises faster than the machine can usually handle. It dries faster, so it's able to activate faster than active yeast. The advantage is that you can add it directly to the dough without activating it, just like fresh yeast, but easier.
Rapid Dry Yeast
This one is almost the same as instant yeast, and you can also add it directly to the dough.
Sourdough Starter
This is my favorite, and it's one of the two that are not dry. And, the bread is actually healthier when done right. Once you get used to the method, it's pretty easy.
It is a wild yeast that you can make yourself with a little patience. Some bread companies use natural honey to make sourdough bread and let the bread ferment two or three days before baking. The sugar from the honey feeds the wild yeast in the flour and makes the bread rise.
When I make sourdough bread, I add a ¼ cup of sourdough starter instead of yeast.
Bread is an art, not a science. So the extra liquid in the starter is not a problem.
The right consistency of bread dough depends on the feel, not the ingredient amounts. After kneading the dough, I let it rest for 8-12 hours, which allows the sourdough enough time to ferment. Since it tends to be sour, I add a little extra honey or sugar to balance the flavors.
Substitutes for Yeast
Baking Powder
Baking powder is a good yeast substitute, and you can replace it with equal amounts. It combines baking soda and acid, usually cream of tartar.
Baking powder is perfect for making yeast-free pizza dough, cakes, muffins, and quick bread. It will not work if the dough requires kneading.
It works similar to yeast but faster. When the liquid comes in contact with baking powder, it immediately causes bubbles. Then, when it goes in the oven, those bubbles expand and make the batter rise.
Don't wait around on this one. As soon as the batter is made, bake it as soon as possible. The texture and taste will be slightly different but still yummy.
Baking Soda
Baking soda is another good yeast substitute. It doesn't have the acid that baking powder has to activate it.
So if the recipe ingredients don't have anything acidic to activate it (buttermilk, yogurt, sour cream, etc.), you can add a teaspoon of vinegar or lemon juice to the wet ingredients to give it the kick it needs.
Replace half of the yeast with baking soda and half of it with something acidic. No need for rising time; put it in a preheated oven as soon as possible. Irish soda bread is a mouthwatering example of how delicious bread can be without yeast.
Sourdough Starter
I know, I know! I've listed sourdough as yeast and a yeast substitute. The reason is that it is wild yeast.
If you have trouble with commercially produced yeast because of GMO, chemicals, and whatnot, you may be able to use this one without any health issues.
Day one: I make it by stirring two tablespoons of organic rye flour and two tablespoons of filtered water in a glass jar. After that, I loosely cover it with the lid and put it on top of my fridge.
Day three: After two days, hopefully, bubbles start forming. I add a tablespoon of rye flour and filtered water, stir well, cover, and wait until the next day.
Day four: It should be bubbling more vigorously. I add another tablespoon of rye flour and water, stir well, and wait another day.
Day five: Yeah! I now have a sourdough starter! I mix in a ¼ of rye flour and filtered water and wait.
Day six: Today, I can make sourdough bread. I use ¼ cup of the starter to substitute the yeast in my bread recipe. After kneading, it rises 8-12 hours, or until doubled, then in the oven it goes. (The only disadvantage to real sourdough bread is the rising time.)
If you feed the starter regularly, you can keep it in the fridge for years. Like a fine wine, it improves with age. Whenever I want to make sourdough bread, I feed it ¼ cup of flour and ¼ of filtered water and leave it on top of the fridge overnight. The next day I have a ¼ cup of starter ready for my dough.
Incredible Bread Recipes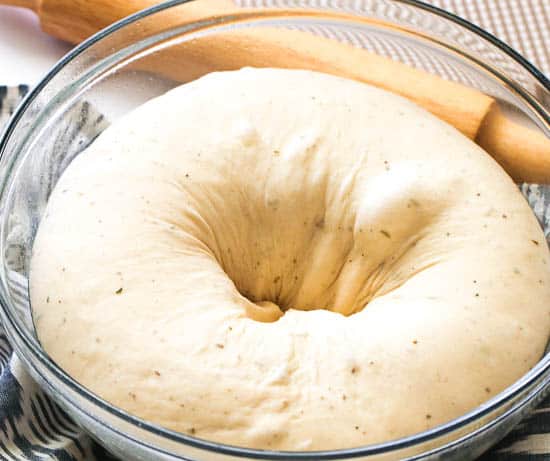 Potato Bread – Potatoes give the bread a softer texture than regular wheat or white flour. And they add a slight pizzazz that is incredibly delicious.
Potato Bread
Fluffy, flavorful, and fully loaded with nutrients, complete your breakfast with this easy to make POTATO BREAD. This baked goodie is the healthier and tastier alternative to your regular white bread. Perfect for toasts, sandwiches, and even just regular slices paired with your favorite spread.
Check out this recipe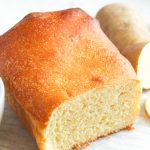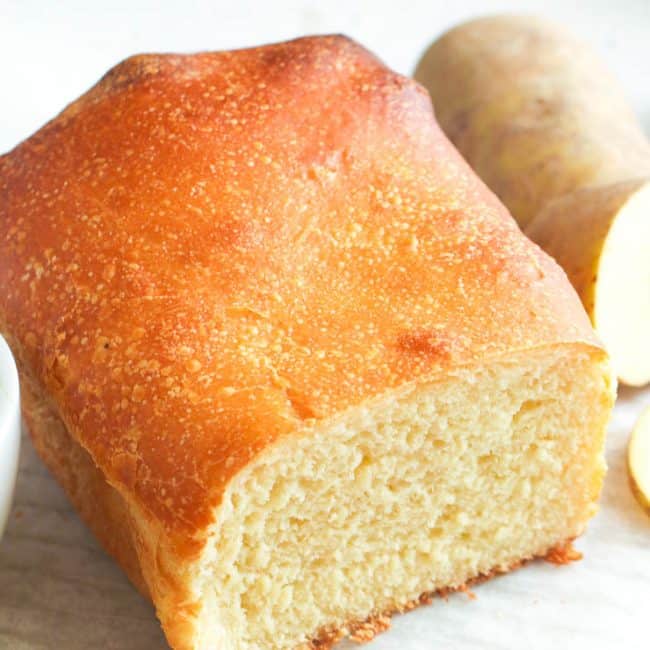 No-Knead Bread – This is my go-to recipe when I'm short on time or energy. Kneading bread is usually therapy for me. However, sometimes I need easy, and this is the one. The yeast does all of the work for you.
No Knead Bread
Effortlessly tasty and deliciously crusty and fluffy homemade bread that pairs well with different spreads. A Dutch oven-baked treat you can easily make with just F-I-V-E simple ingredients with no kneading involved. You won't have to break a sweat with this fuss-free bread recipe!
Check out this recipe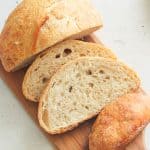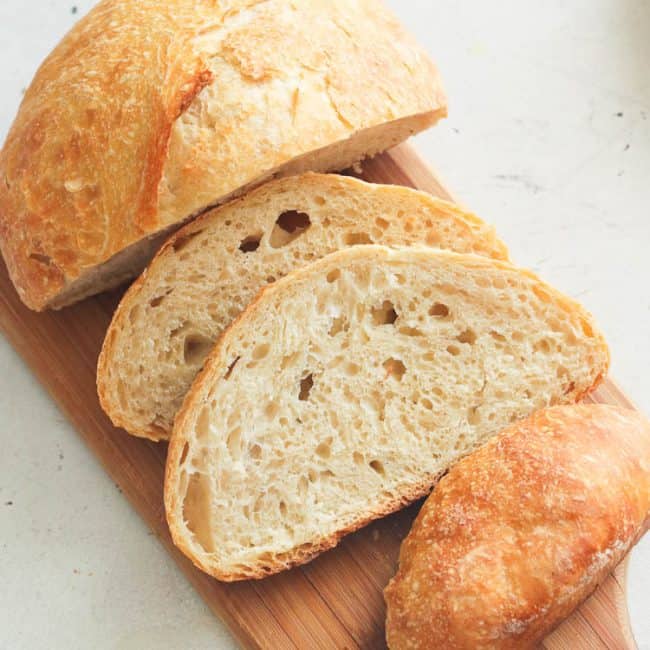 Whole Wheat Bread – If you're looking for healthy and substantial bread for easy toast or sandwiches, this is your recipe. The beautifully dense grain texture and yeasty goodness are soul-satisfying.
Whole Wheat Bread
This humble WHOLE WHEAT BREAD is packed with health benefits than your regular white bread. And it has just the right density as well for any sweet or cheesy add-on that will make you feeling fuller longer. A wholesome bread you can serve for the whole family any time of the day!
Check out this recipe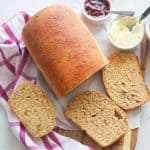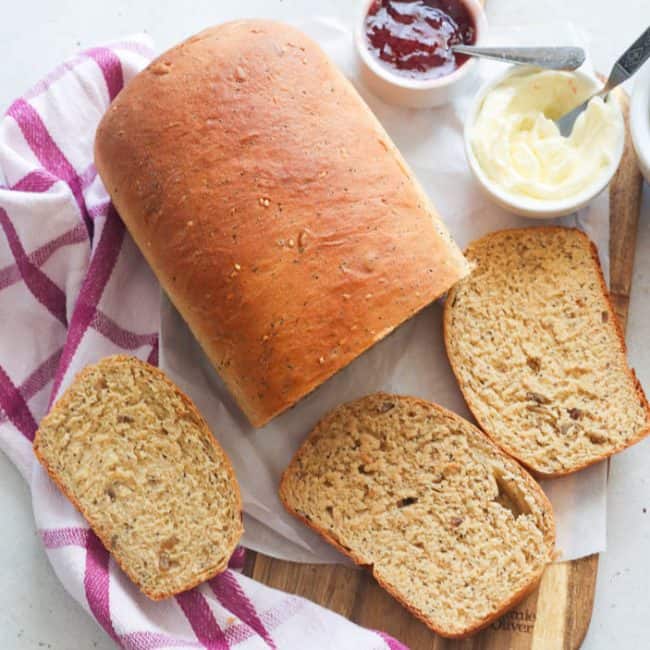 Cinnamon Raisin Bread – I love cinnamon rolls, but this easier recipe makes perfect toast for breakfast. The buttery goodness of the cinnamon roll filling and nuts (if you want) rolled into a super easy bread.
Cinnamon Raisin Bread
Loaded with sweet raisins that complement the flavors brought by cinnamon – this CINNAMON RAISIN BREAD is surely one of the best and simplest bread to make even from scratch. You'll be drooling over this just by its smell!
Check out this recipe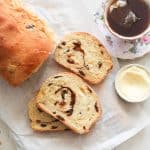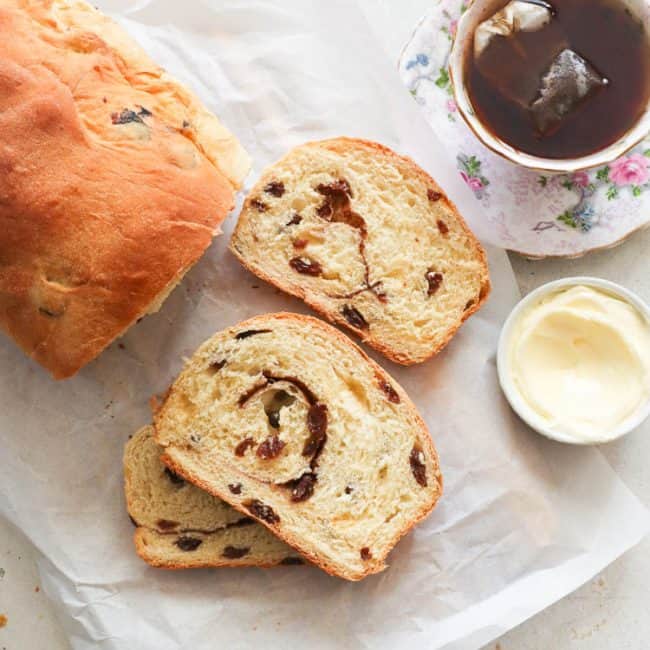 Pita – This wonderfully soft flatbread is the perfect holder for grilled chicken or beef and tzatziki sauce. Affectionately called a Greek taco, this is a worthy use of yeast.
Pita Bread
Easy homemade PITA BREAD perfectly served with any saucy dish or as a light snack. One would never be enough, so grab another piece because this freshly baked good is all worth it. The best thing about this is that it saves a lot of food from being wasted coz you can pair it from veggies to meat, and even dips.
Check out this recipe