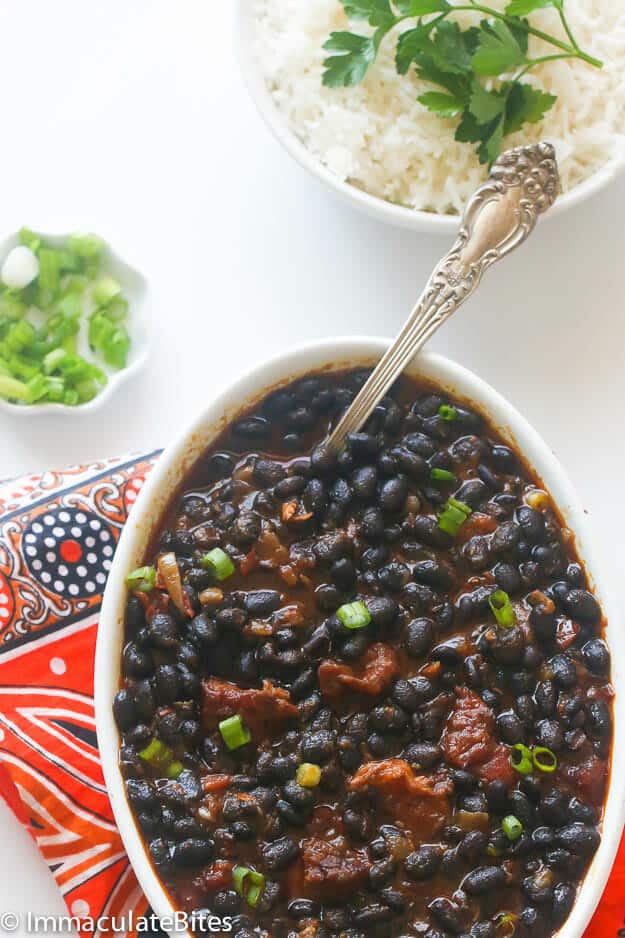 Few dishes satisfy like beans cooked African style- flavored with garlic, ginger, onions, and intensified with crayfish for an ultimate comfort food. Beans are an all-time favorite comfort food in my family. It doesn't matter how it is prepared; fried with onions and salt, stewed with tomatoes or slowly cooked with smoked meat. It never fails to hit the spot!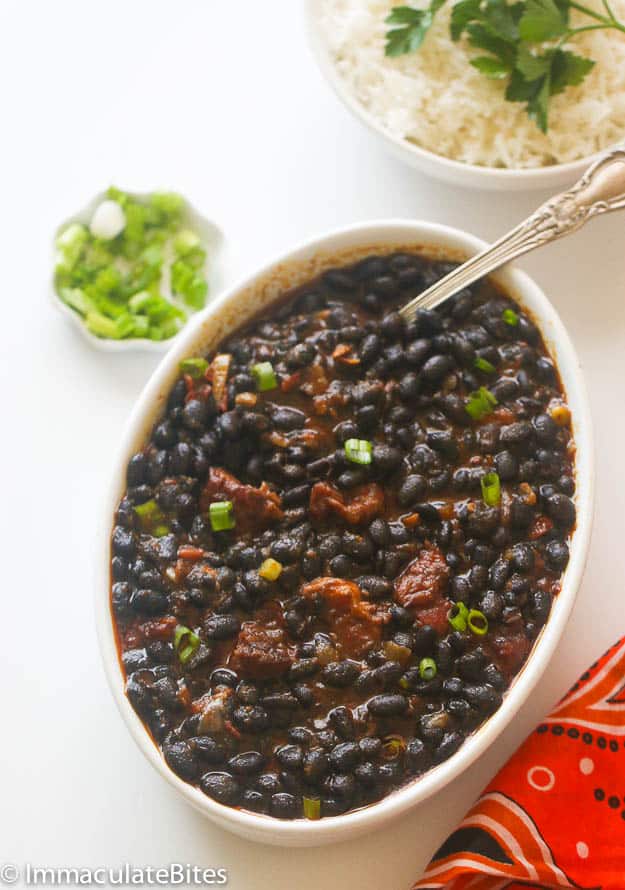 Beans are staple food all throughout Africa because they are versatile, packed with protein, fiber, and are loaded with flavor. It's very common to find street vendors selling beans at the exit of most schools in Cameroon in the morning with puff-puff. You can also find them outside of the food markets in many cities and at most main plazas every day of the week. It is considered a breakfast or  main meal depending on how it is prepared.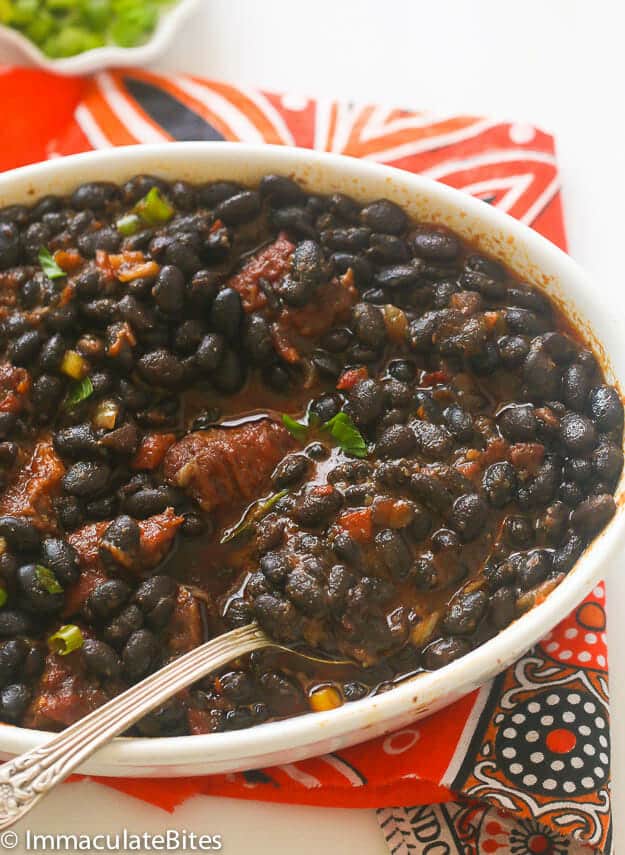 The beans are cooked to their ideal consistency—a bit firm on the outside, meaty on the inside. They are  sautéed in palm oil or canola oil with onions, tomatoes, meat(optional) and salt  .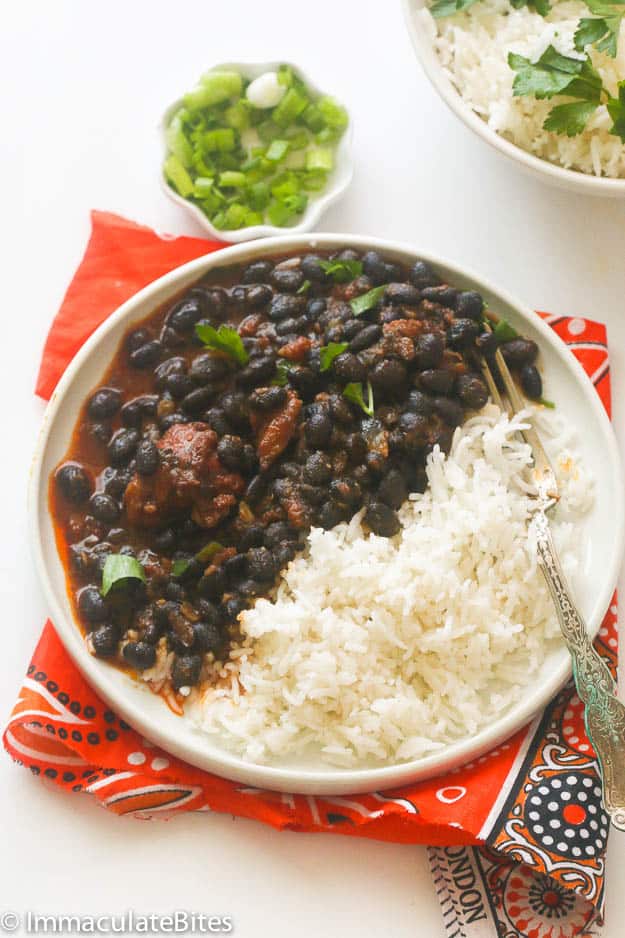 You can enjoy this meal with a starchy food like bread, yams, and plantains (fried or boil)- my childhood favor
Black Beans Stew
Ingredients
4 -14.5 ounce canned beans or 1 pound dried beans
• ½ – ¾ cup palm oil or Canola oil
• 1 medium Onions
• 2 Tomatoes
• 1 tablespoon bouillon powder(optional)
• ½ pound Smoked Turkey/chicken
• 1 tablespoon ginger
• ½ tablespoon garlic
• 2 cups – 3 cups stock/ water
• 1 tablespoon paprika
salt and pepper as needed
Instructions
Rinse dry black beans and pick through and discard any foreign object.( I did not have to do this because I used the package beans,). Add black beans to a large pot covering with 3-4 inches of cold water.
Cover and let sit overnight or 6 to 8 hours
Drain the soaked beans, rinse, and place the beans in a Dutch oven or pressure cooker. Follow instructions for cooking beans in your pressure cooker. It takes roughly between 8 to 12 minutes to cook. If not using a pressure cook, cook the beans for about 1 to 1½ hours until tender
Drain the cooked beans and set aside
if using canned beans you should start from here.
Heat oil (palm and canola) in large saucepan over medium heat until hot. Sauté the onions in the oil for 3-4 minutes, stirring often and scraping any browned bits off the bottom of the pot.
Add tomatoes, ginger, garlic, paprika, Maggie (bouillon) and cook stirring for about 60 seconds,
Through in the Smoked meat, Cray fish and let it simmer, for about 15 minutes, add water/ stock if needed to prevent burns. Continue to cook the sauce, stirring occasionally
Finally add the beans and the remaining stock/water and bring to a boil and then let it simmer for all the flavors to come together about 15 minutes.
Adjust for seasonings and serve.