Soups are popular all over Africa in various forms, in combination with meat, fish, and vegetables. Unlike other cultures, soups are an accompaniment to most starchy side dishes. These are especially prevalent in West African Countries. Here are 5 Traditional African Soups that you will want to make all year round.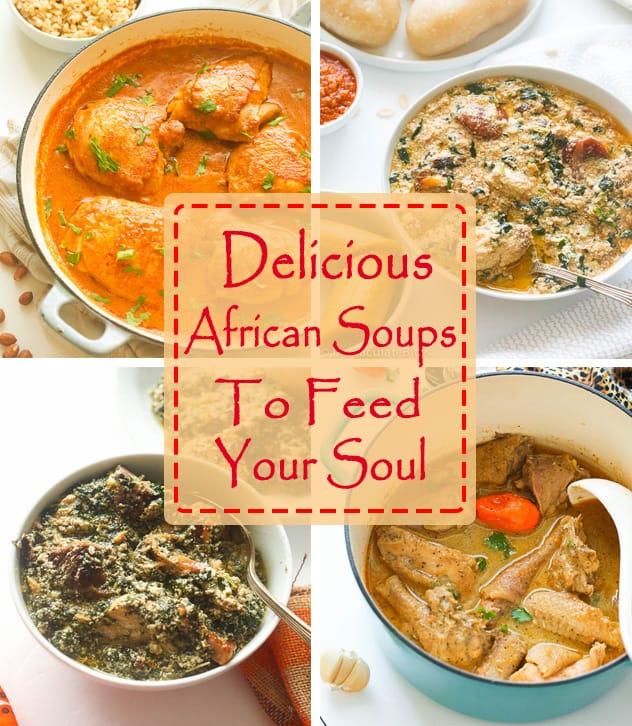 Bitter Leaf Soup (Ofe Onugbu in Nigeria) is a robust soup loaded with assorted meats

. But it's not bitter at allust full of deliciousness. Serve with your favorite poultry.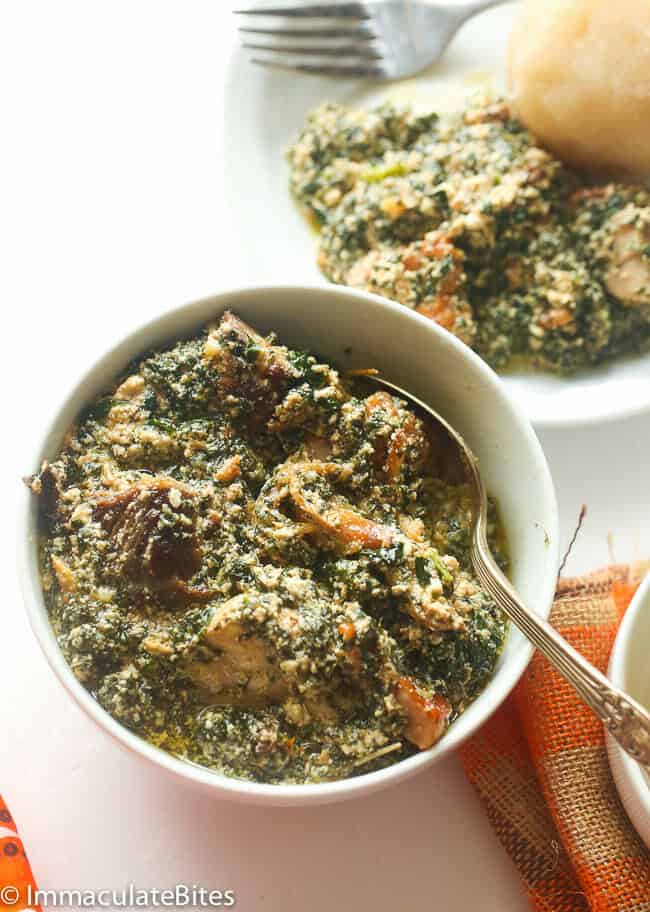 2. Egusi, aka Egwusi Soup, is an exotic soup enjoyed in various parts of West Africa and goes by different aliases. Egusi is a wild member of the gourd family with very dry skin and bitter flesh but is exceptionally nutritious. This one below has lumps in it. Check out Cabbage Egusi Soup and Egusi Soup recipes, too.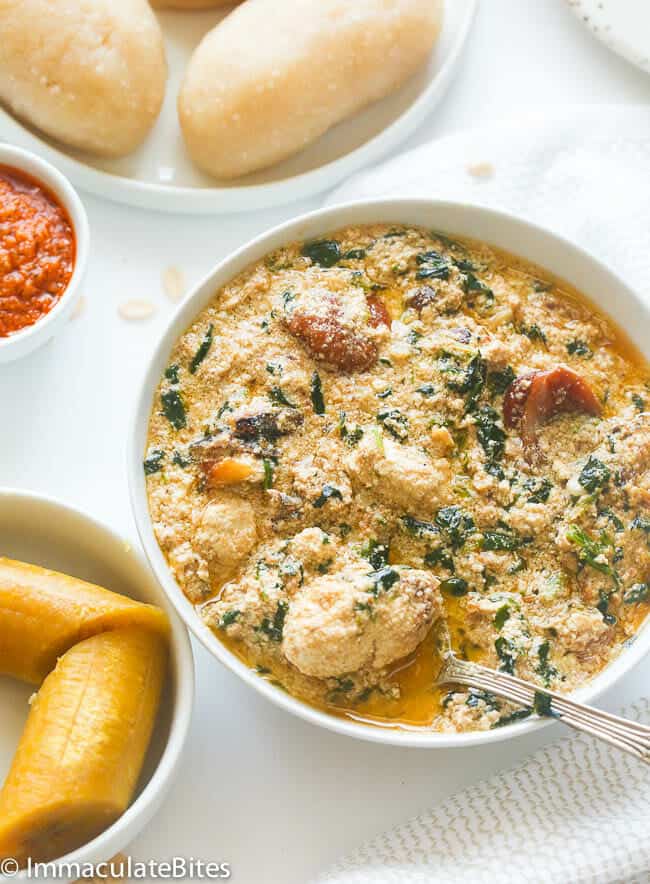 3. African Groundnut Soup – So creamy, delicious, and filling, it's brimming with flavor and comes together quickly. A vibrant stew with a tempting combination of flavors – garlic, ginger, herbs, and, of course, a little bit of spice. Get your rice ready or plantains ready.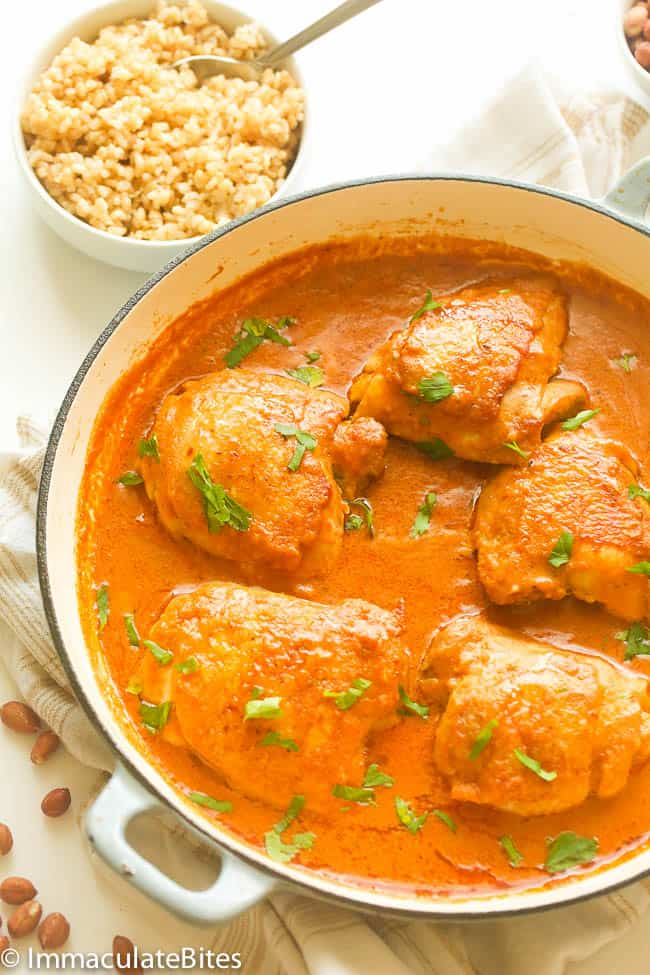 3. Pepper Soup – African pepper soup is a delightfully intense soup popular throughout West Africa, especially in Nigeria, Cameroon, and neighboring African countries. I made this one with chicken, but you can customize it to suit your tastes buds and available spices. Then throw in some plantains for a one-pot meal.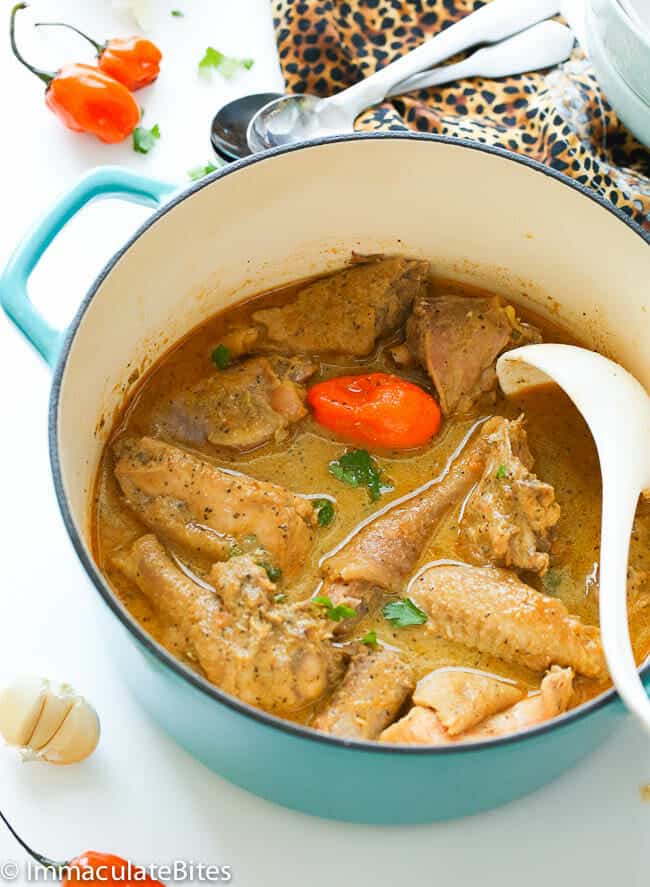 4. Okro Soup – Simple yet delicious and aromatic, this Okro Soup is loaded with spinach, shrimp, and smoked meat. Don't forget crayfish to make it truly African.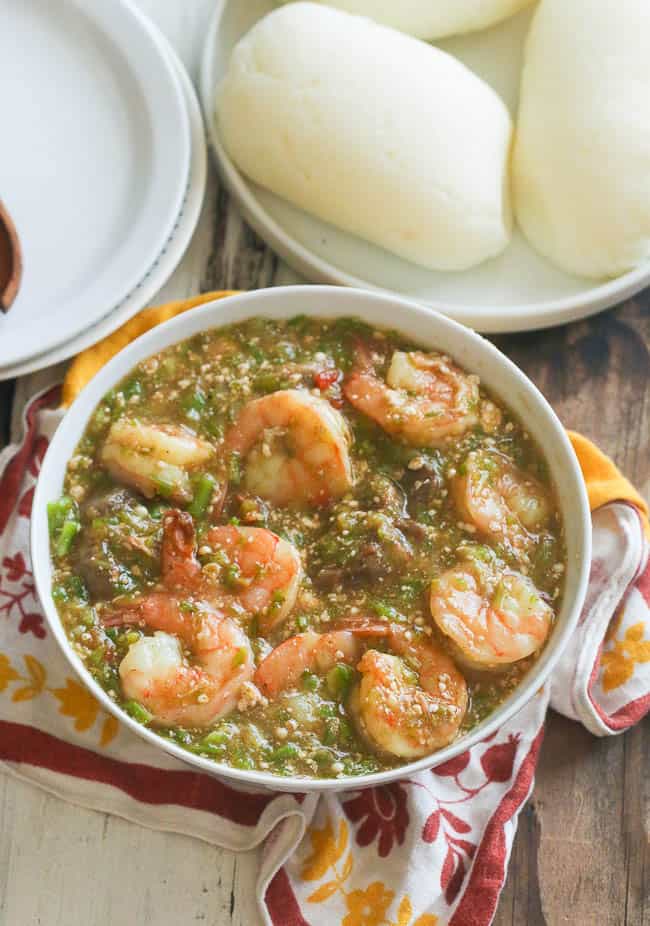 5. Cassava Leaf Soup, also known as saka saka or pondu, is a simple yet tasty and substantial soup widely consumed in many parts of Central Africa, especially Sierra Leone and Liberia. This cassava leaf soup has beef, smoked chicken, crayfish, and shrimp. Serve with white rice, and you're all set!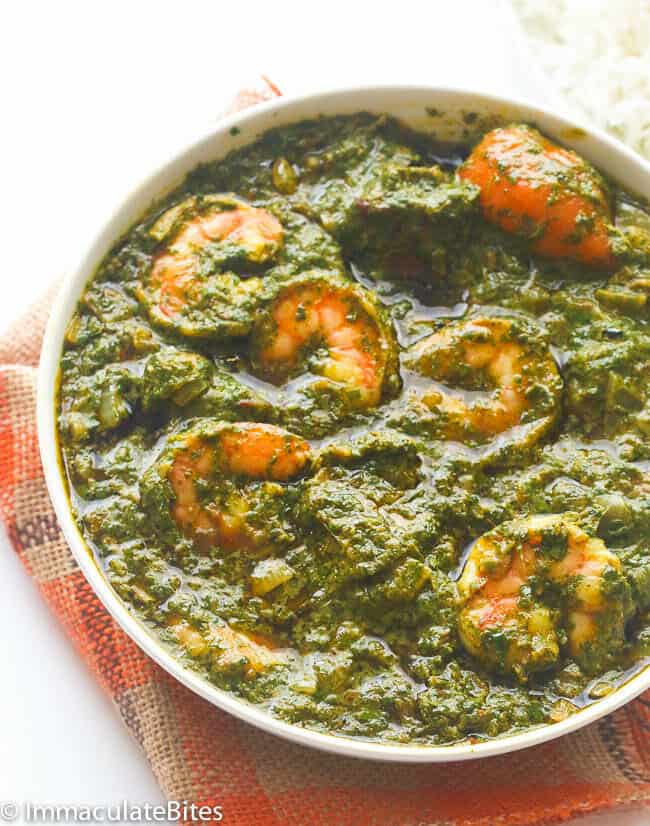 Which one is your favorite African soup? I love African Pepper Soup, but try the one that looks best to you. Let me know how it went in the comments below. Enjoy!!