New Year's Day is a significant one for everyone around the globe. While most of us would party until wee hours to ring in the year, some would chow down heartily on good traditional food to start the year right.
They always say that when you welcome the New Year with abundance of food and those that symbolizes money, then you'll live abundantly for the rest of the year. Whether you believe it or not, here's a good list of popular traditional recipes top start the new year. Aaaand yes, we have more tasty ways for you to enjoy black eyed peas – a New Year's staple. So buckle tight! 😉
1. Southern Black Eyed Peas. New Year won't be complete without a bowl of this good luck charm, as the Southerners would say. But even back home, black eyed peas is always a New Year staple. This Southern Black Eyed Peas Recipe or Hoppin' John is a hearty, warm and soulful food. It's smokey, spicy with a deep yet not too overwhelming bacon flavor. Get the recipe HERE.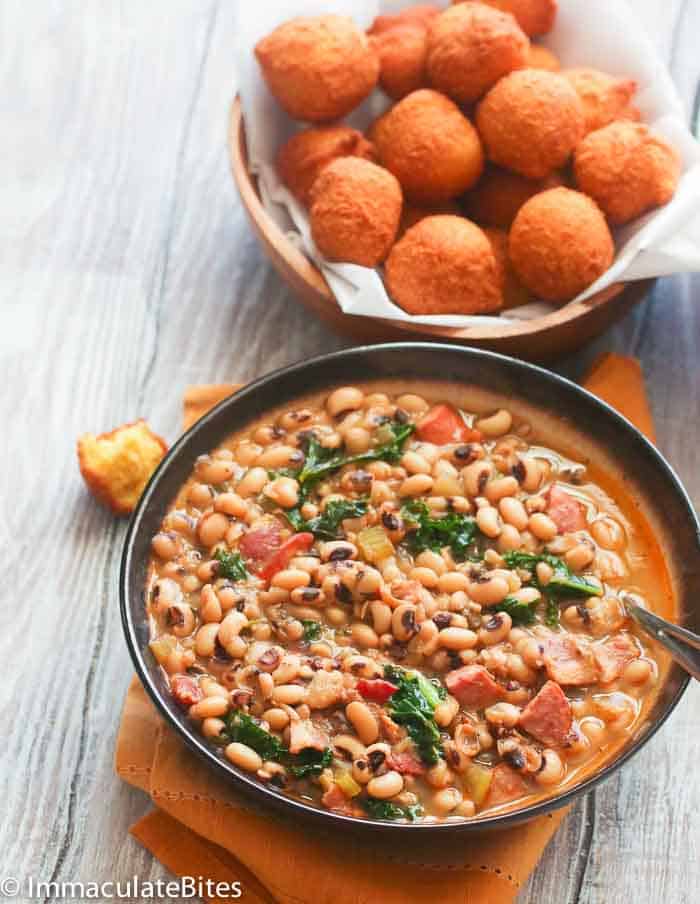 2. Red Red. Another way to enjoy black-eyed peas is this simple African-style tomato-based stewed beans. You can make this without any smoked meats and it would still taste as good as it is. Simply add smoked paprika and some crayfish (dried shrimp) to create a smoky flavor. It does the trick. Get the recipe HERE.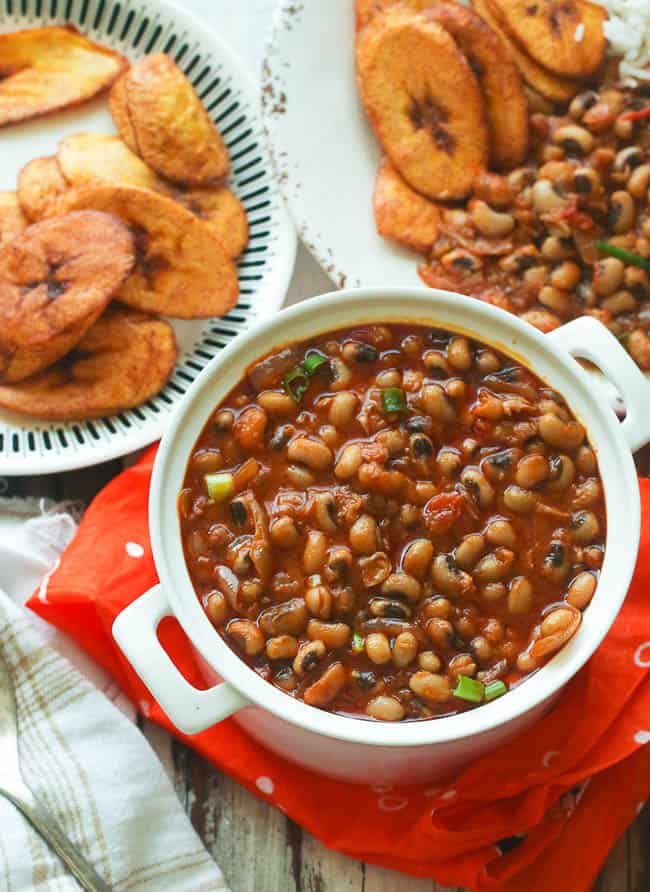 3. Black-eyed Peas Fritters. If you're looking for a great snack or breakfast on New Year's Day, then this Black Eyed Peas Fritters is a must-have. They are spicy, crispy and crunchy deep fried balls made with fresh black eyed peas, onions, hot pepper and salt. Simply irresistible and a fun addition to your New Year's meal. Get the recipe HERE.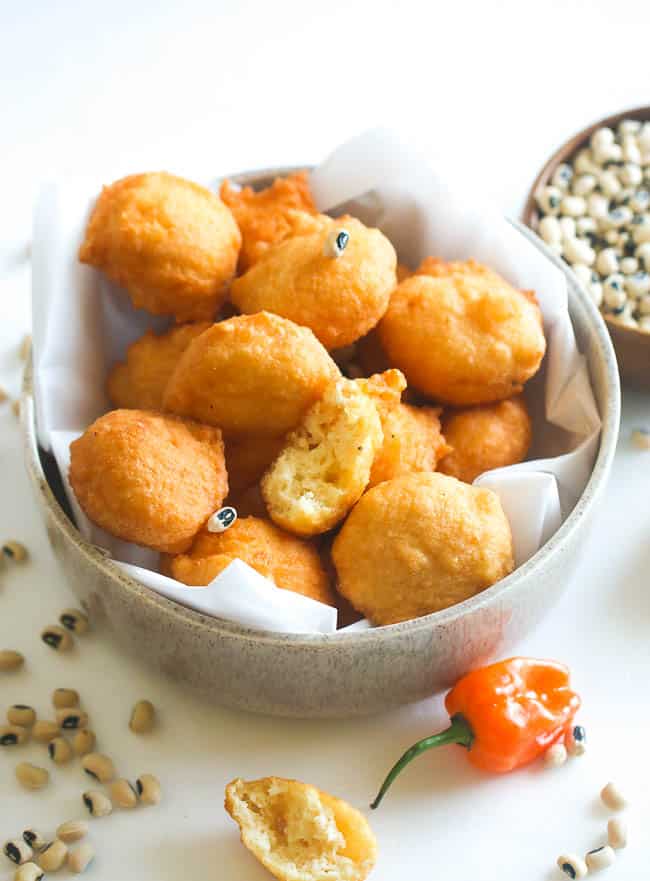 4. Black Eyed Peas Salad. If you want an easier and refreshing way to serve black eyed peas on New Year's, then whip up this easy, bold Southern-style salad that produces various and wonderful texture. You don't need to sweat out preparing for this Black Eyed Pea Salad. You just need to chop all the veggies in the recipe, mix the tasty dressing and pour it over to the bowl. It comes ready in 20 minutes from start to finish. Get the recipe HERE.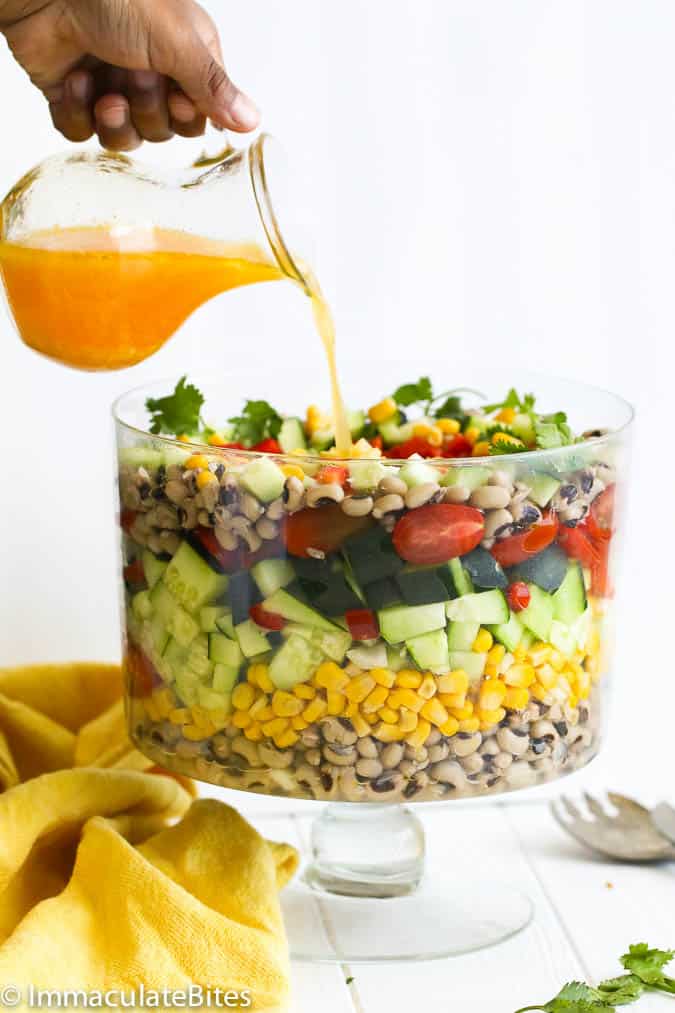 5. Moin Moin. These Nigerian savory bean puddings are beyond delicious and are totally healthy, too. (see this version HERE) but these version here are completely vegan with very minimal prep work. A pleasing pudding with deep flavors! Get the recipe HERE.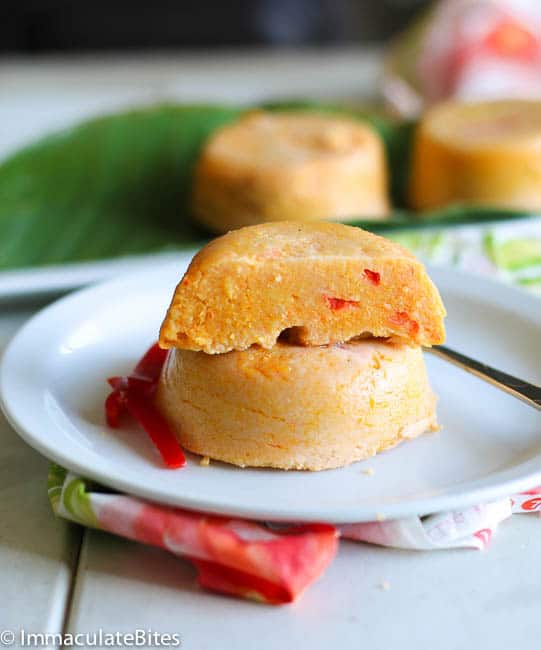 6. Koki Beans. These Koki beans or bean cakes are a favorite of mine. It's sold in Cameroon among popular restaurants and bars and even along the streets. In this recipe, skinless black eyed peas are coarsely grounded – a little bit gritty- with some onions and habanero and then added with palm oil and spinach. Then wrapped with banana leaves and aluminum foil and steamed to perfection! Get the recipe HERE.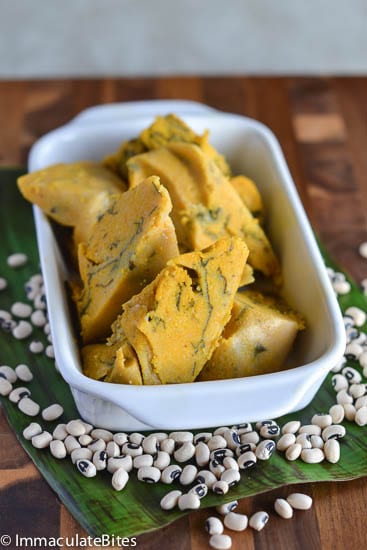 7. Southern Style Collard Greens. Southern greens with smoked turkey and ham hocks is the ultimate side dish. The greens themselves are super tender. It is slowly simmered in a flavorful and spicy broth loaded with smoked turkey and ham hocks. This dish is said to bring good luck because they share the green color of the American money. Get the recipe HERE.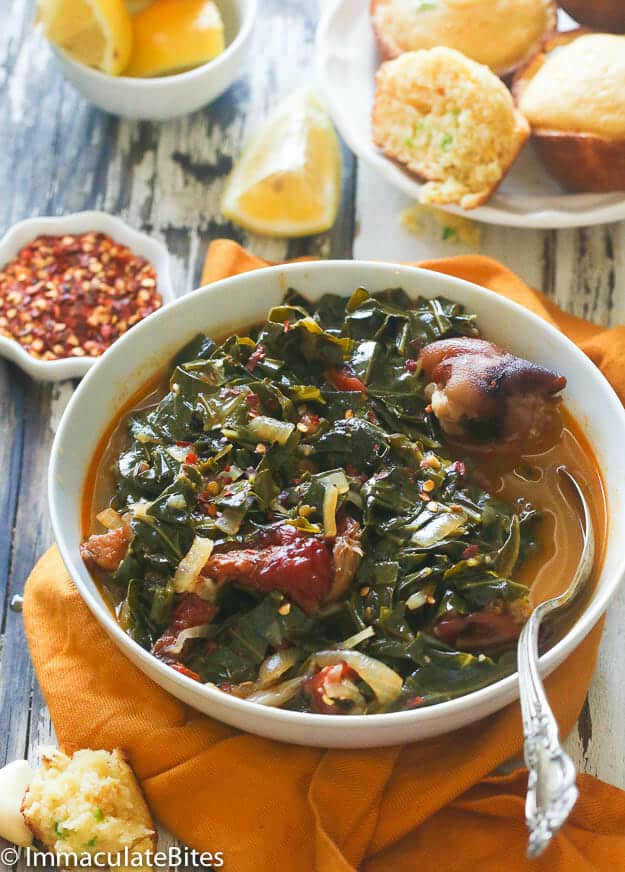 8. Southern Fried Cabbage. Greens resemble money. This Southern Fried Cabbage is a flavorful alternative to Southern greens; featuring garlic, bacon and onion as its flavor base and seasoned with creole seasoning, salt and pepper flakes. It comes ready in 15 minutes. Get the recipe HERE.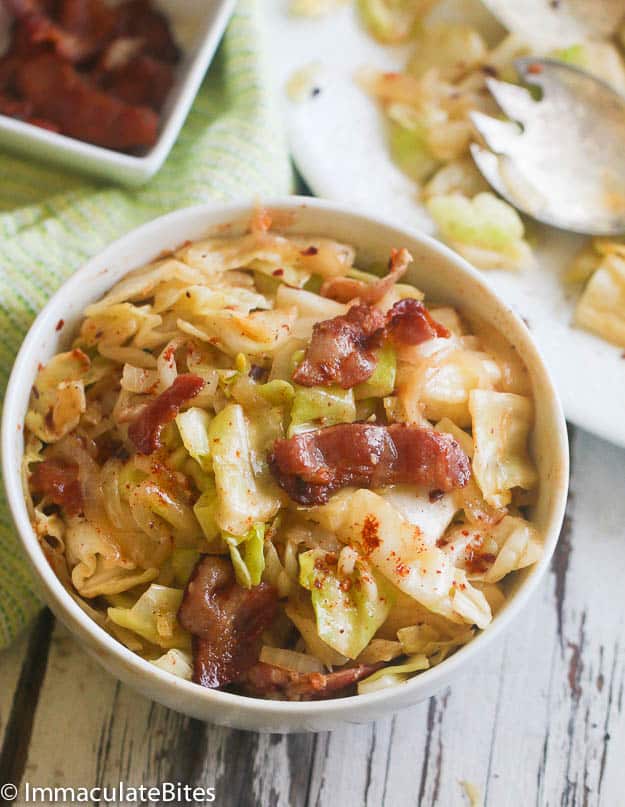 9. Corn Bread. Corn is said to symbolize coins and gold. It is also a perfect choice to serve with beans or peas for the New Year's celebration. This Corn Bread here or popularly called Mealie Bread in South Africa is super-moist with a rich flavorful taste. I threw in some basil and smoked paprika to amped the flavor in this bread and it really does the trick. Get the recipe HERE.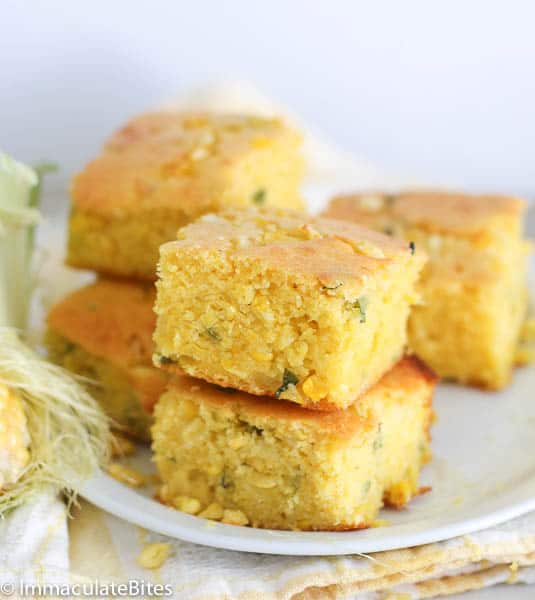 10. Pineapple Honey Glazed Ham. Pork recipes are the King of of every Southerners' New Year meal. Pork represents health and wealth and progress. And what's a holiday celebration without this crowd favorite glazed ham. This Pineapple Honey Glazed Ham is tender, juicy with a pineapple and spiced rum glaze. Get the recipe HERE.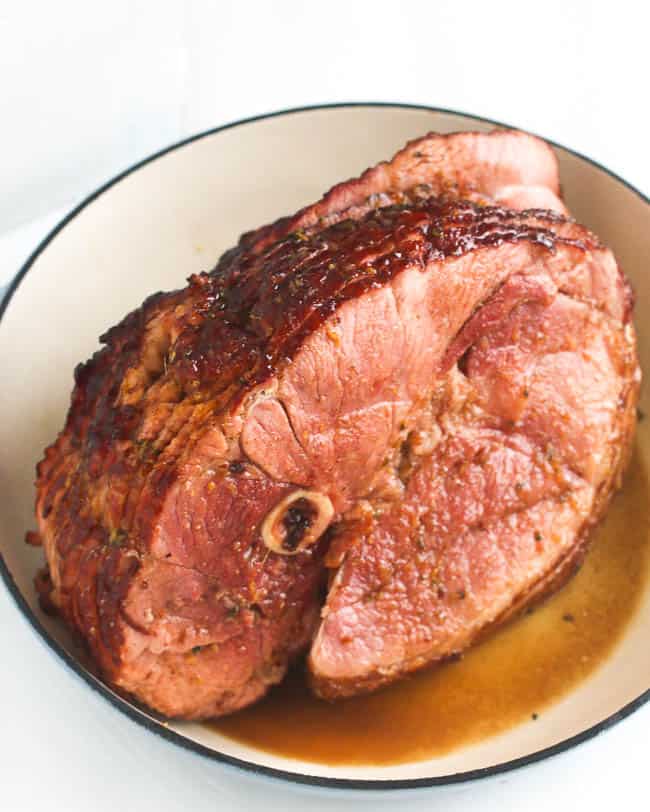 Happy New Year, everyone! And welcome 2018! 🙂