Caribbean Jerk Barbecue Ribs- A super easy way to make ribs that never disappoints!!!! So tender and tasty , you might never want to have BBQ ribs any other way…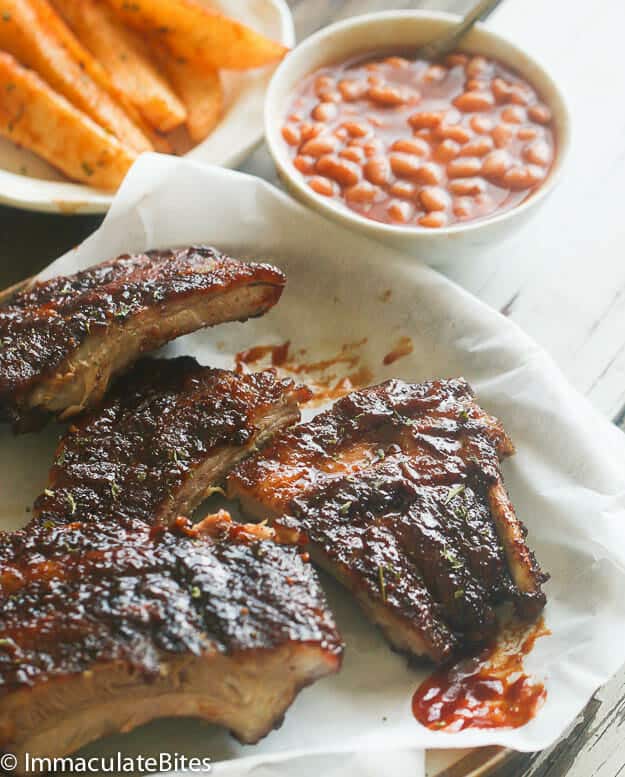 It 's easy to put together and packs a boatload of flavor. And for an added bonus you can also add it to your repertoire of Fall Menu. Yes, you can make this in the oven too! I have tried both versions several times and they never fail me.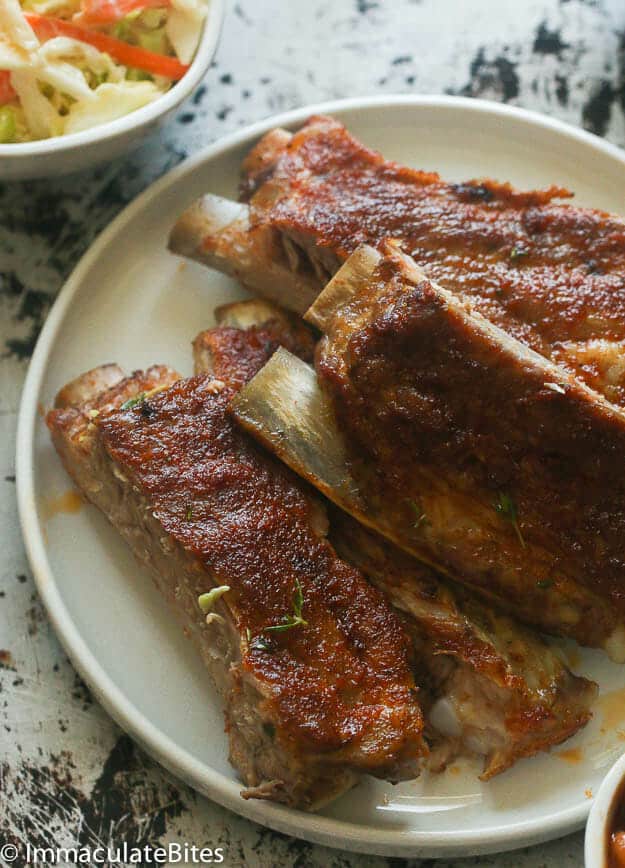 Yes, I admit, if making this completely in the oven they will lack that smoky barbecue flavor .
Truthfully, you won't miss it!! Because these babies are just awesome. Messy and Finger licking good, just pure Delicousness!
In my household, I get to do the entire barbecue because it's not hubby favorite thing to do. But after I introduced him to this simple method he does not feel intimidated as much.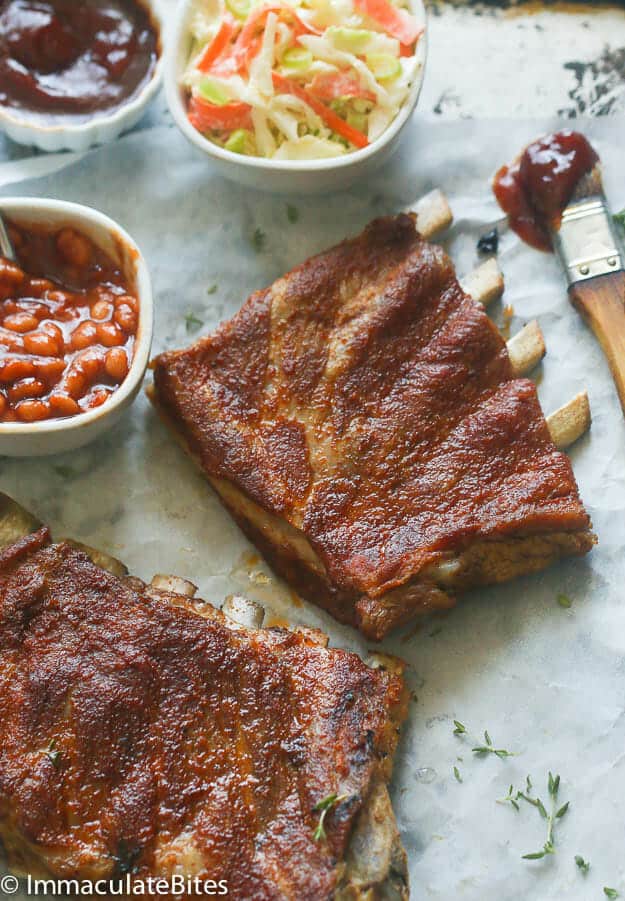 First you salt the pork, for every pound of pork spare ribs I use 1 teaspoon salt. I like to cut mine back a little (for a 3 pound spare ribs I use about 2 1/2 teaspoons). If you are conscious about your salt intake do the same or salt according to preference . If you are going with pork loin or baby back ribs then you use less salt (about 1 teaspoon for the package). 
Then you apply the dry rub on the pork, I used about 1 tablespoon for every pound, feel free to add more.Next I wrap it up in foil paper or aluminum paper and refrigerate over night. Remove about 1 hour before cooking and then place in the oven in the oven. A little over 1 hour works fine for me, if you are making pull pork then cook it about 1 1/2 or more. Personally, I Like my ribs with a bit of a chew to it. Cook to your hearts desire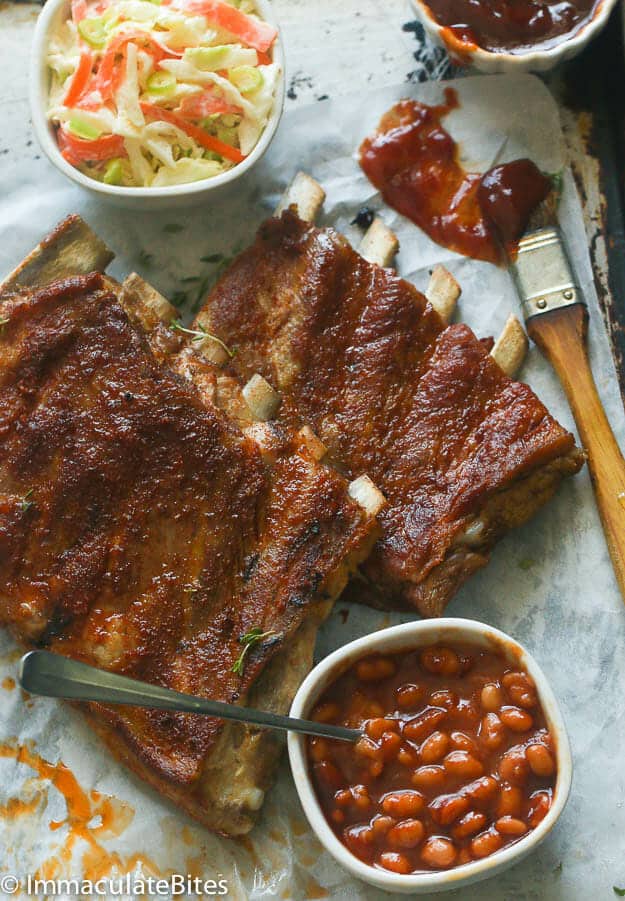 Remove when it's done, add barbecue sauce and let it broil un-cover, start checking every 2 minutes to ensure it is not burning. It's that easy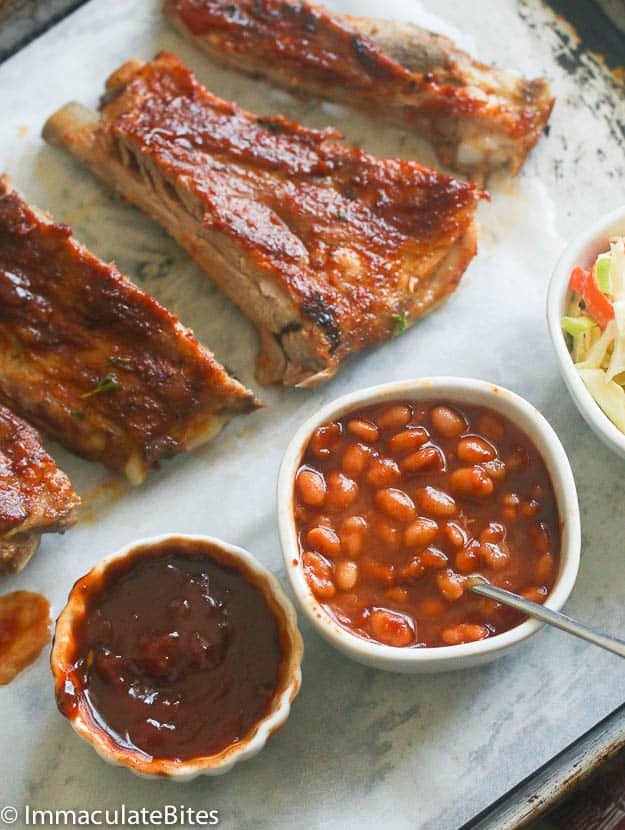 So now that you've got the details, why not give it a go . You can use either pork or beef ribs. Be aware than beef ribs have more bone than meat so take less time to cook it.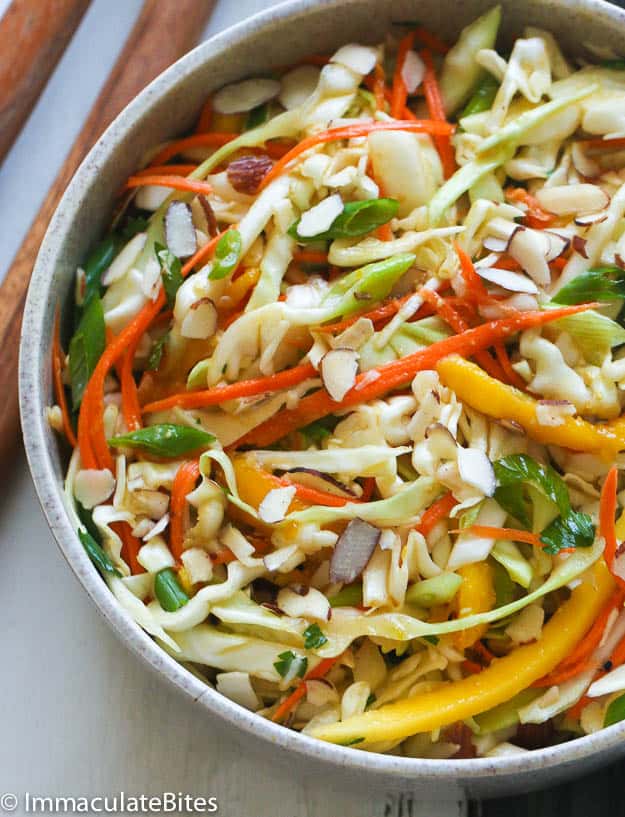 Pair it with this Caribbean Coleslaw here , cause they pair well together.
Enjoy!

Caribbean Jerk Barbecue Ribs
Ingredients
1 packaged pork loin backribs, slab (2½ pounds or more)
1 teaspoons salt or more adjust to taste
Freshly ground black pepper to taste
2-3 Tablespoons Jerk Spice (Homemade here)
½-1 cup barbecue sauce, your choice
Instructions
Remove the membrane on the backside of the ribs by sliding your fingers under the thin membrane of the pork ribs and pulling it off.
Salt and pepper according to preference .
Now rub the ribs with the jerk seasoning on both sides. Place ribs on a baking sheet or roasting pan with two layers of heavy-duty aluminum foil. Wrap tightly.
You may let it rest in the fridge for a couple of hours or overnight or continue with the next steps
Preheat oven to 350 degrees
Place the baking sheet into the oven and bake until the ribs are tender, but you do not want them falling apart, about 1 hour 15 minutes for baby back ribs or pork loin ribs; 2 hours or more for spareribs.
Carefully unwrap ribs; pour any juices from foil and reserve juice to mix with barbecue sauce .Let ribs cool completely before grilling.
Preheat grill to medium high. Grill ribs for 5-10 minutes each side, basting with barbeque sauce while you grilling until charred. Be care full not to burn it.
Transfer to a cutting board; cut between ribs to separate. Transfer to a serving plate and serve with more barbecue sauce and sides.
Remove foil; Add BBQ sauce and bake uncovered an additional 20-30 minutes. Let set a few minutes before slicing