This Rice and Beans Round-Up defines what comfort food really is. Rice dishes loaded with beans and peas, offering a variety of flavors that are truly comforting and satisfying. Spicy or not, they are guaranteed to bring warmth and solace to all ages, anytime, and anywhere around the globe.
Nothing screams comfort food than a warm bowl of rice and beans served with my favorite entree, Southern Fried Chicken or Jerk Barbecue Ribs. They are a match made in heaven! I can eat them all day without complaint.
In fact, I love rice and beans so much that I have them on my website in different versions. Oh yes! From savory and spicy, creamy and tangy, meaty and vegan, – I have it all! And planning to add more in the future, for sure!
For now, enjoy these crave-worthy recipes I compiled for you, and join me in my hearty and cozy beans craze. 😉
Spicy Rice and Beans Recipes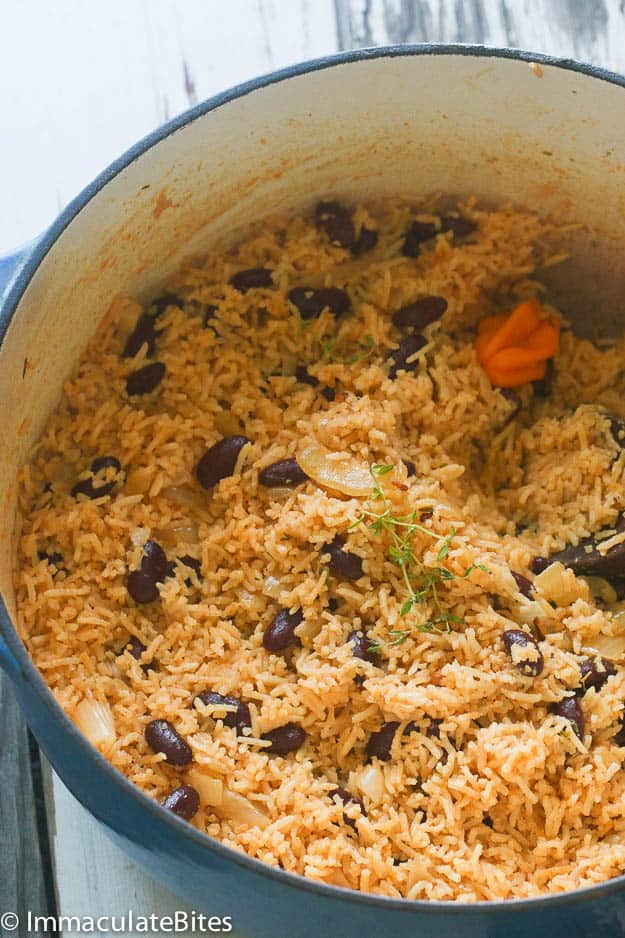 Craving for red beans and rice? Say no more! This one right here is made with canned red beans. Yes! Canned beans – No soaking is required! Woohoo! Cooked in a rich and creamy coconut milk enriched with chicken broth along with long-grain rice. You'll love it spicy or not! 😉
Caribbean Rice and Beans
Seasoned with garlic, onions, and Creole spice, then infused with bay leaves, thyme, Scotch bonnet, and coconut milk. True Caribbean comfort food for the soul
Check out this recipe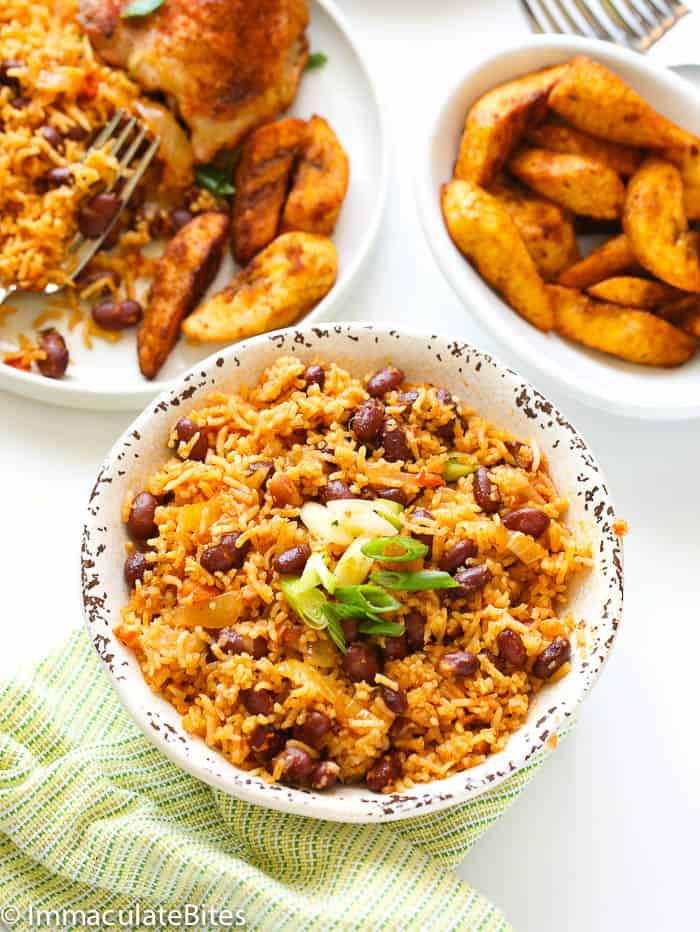 Give in to your comfort food cravings with this spicy African delight. Extremely savory and flavorful rice and beans cooked in chicken broth generously seasoned with cayenne pepper, paprika, and thyme. Best served with Fried Plantains and Baked Crispy Chicken Legs to complete this hearty combo.
African Rice and Beans
African Rice and Beans — spicy flavorful rice and beans combo flavored with onions, thyme, smoked paprika and garlic.
Check out this recipe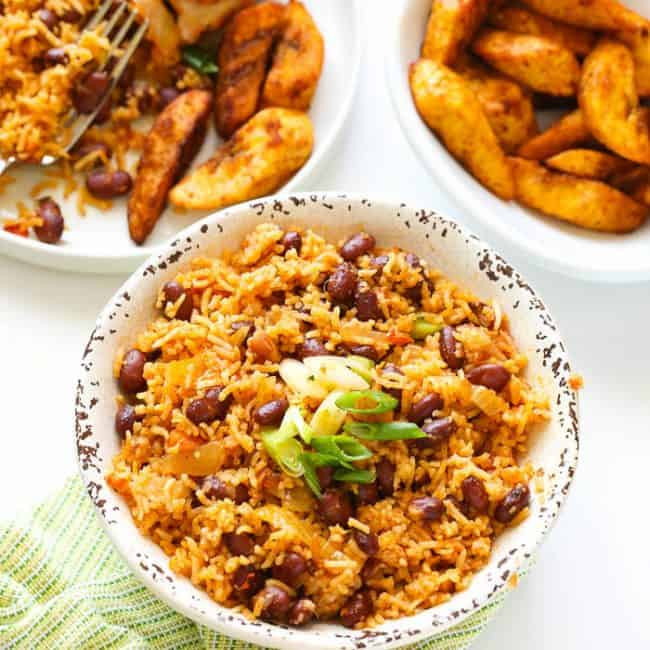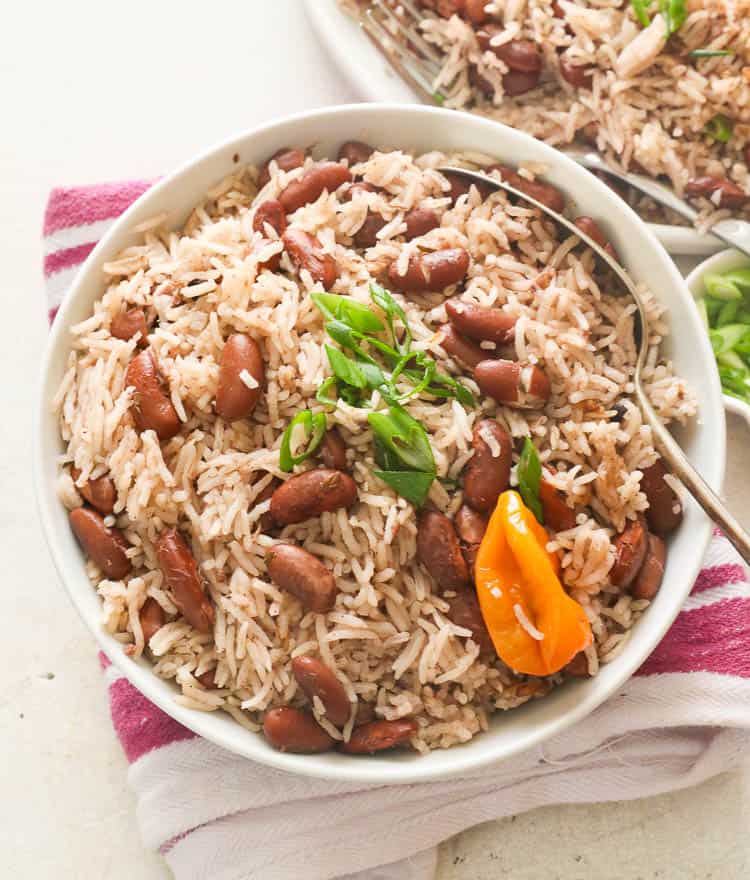 If you haven't tried this Jamaican rice treat, then you're surely missing out. It's screaming nothing but warm comforting goodness from rice cooked in well-spiced coconut milk then infused with fiery hot scotch bonnet peppers and allspice. Every bite will surely remind you of home, totally!
Jamaican Rice and Peas
An extraordinary rice and beans dish packed with protein and fiber. The fruity, woodsy, savory flavors deliver a Caribbean vacation in the comfort of your own home. Add baked or jerk chicken to this beautiful Caribbean feast for a culturally rich experience.
Check out this recipe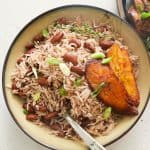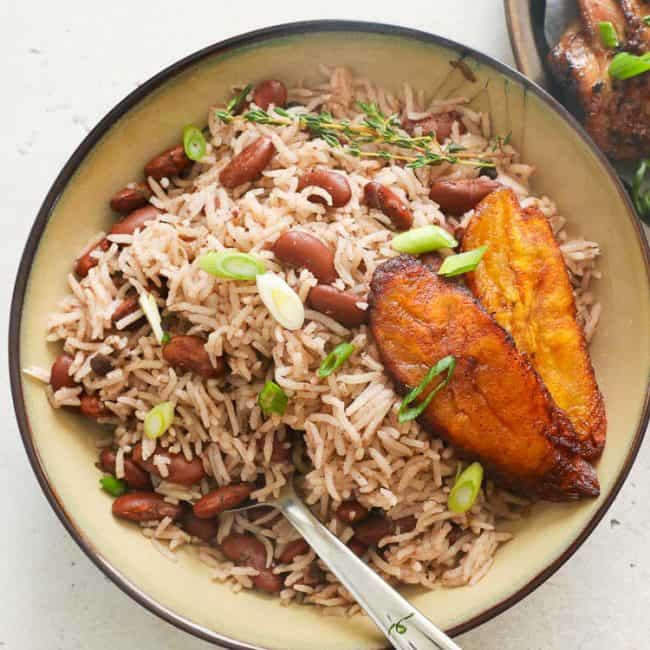 4. Jamaican Pigeon Peas and Rice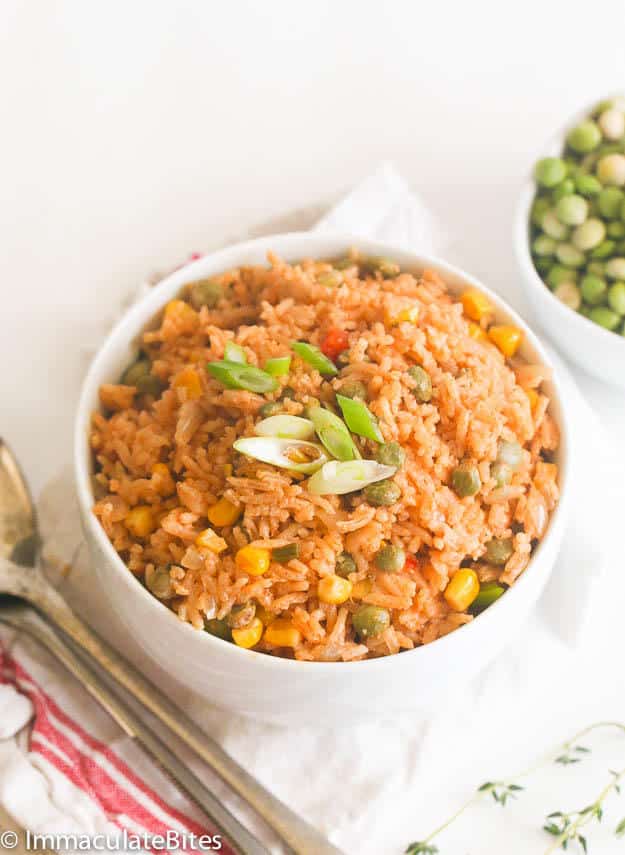 Revamp your regular rice dish with the addition of corn, bell peppers, and pigeon peas. Cooked in creamy coconut-based sauce brimming with cozy flavors from scotch bonnet peppers, creole salt, paprika, and thyme. I'll pair it with Curry Shrimp and Baked Plantains if I were you. 😉
Jamaican Pigeon Peas and Rice
Plump pigeon peas, sweet corn, and traditional Jamaican spices simmered in creamy coconut milk. Simply delicious!
Check out this recipe
5. One Pot Caribbean Jerk Chicken and Rice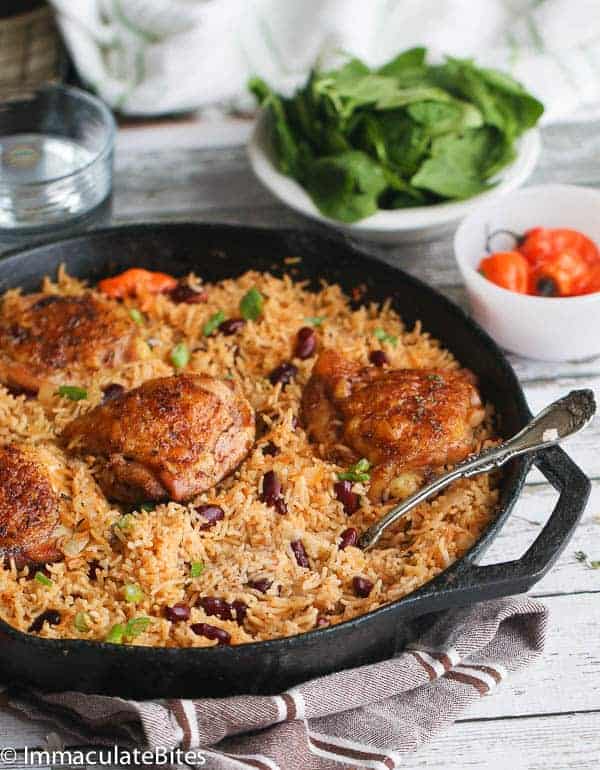 This crave-worthy dish completes the list of easy red beans and rice recipes. Prepared with tender and juicy chicken, baked to perfection, and served on top of fragrant rice and beans. Irresistibly delicious and spicy rice dish that will surely be devoured in just seconds! 😉
One Pot Caribbean Jerk Chicken and Rice
One Pot Caribbean Jerk Chicken & Rice – A flavor explosion in a pot! Comes together quickly- chicken thighs baked to crispy perfection on a bed of fragrant rice and beans.
Check out this recipe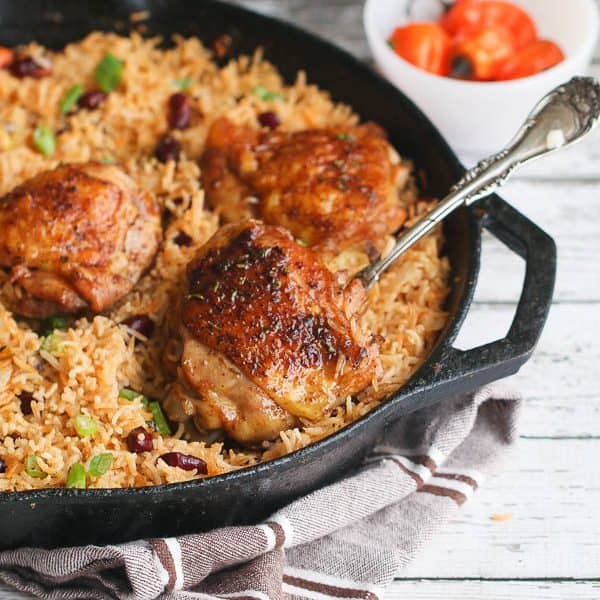 Savory Rice and Beans Recipes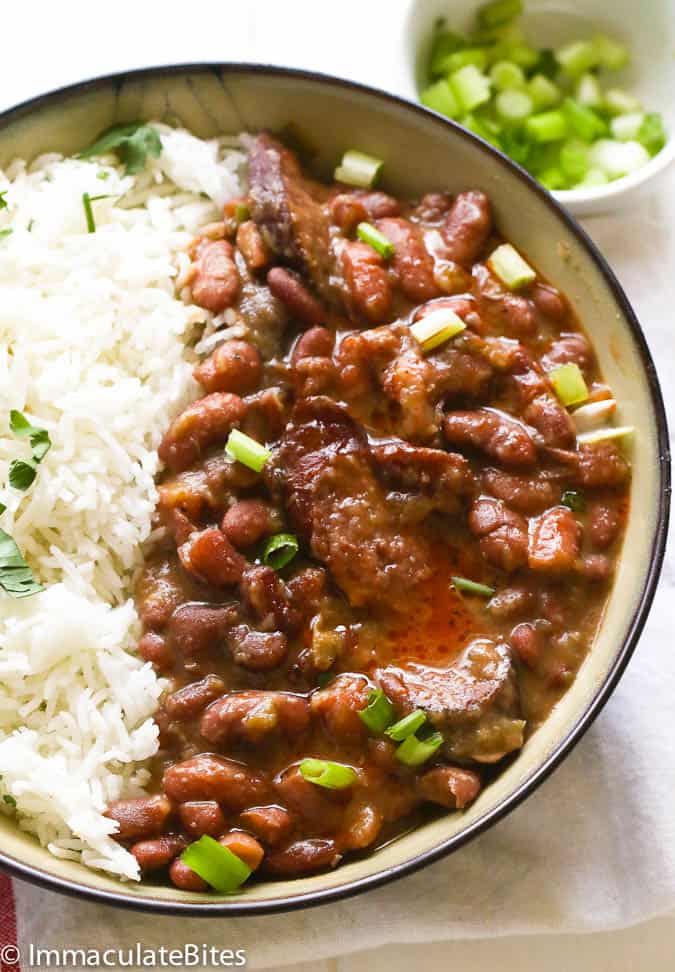 This one right here is without a doubt a winning dish! Exploding with smokey and spicy flavors from Creole Seasoning, Paprika, and cayenne pepper and with added meaty goodness from Andouille sausage, ham hock, and smoked turkey. This will surely be one of the most requested dinners of all time.
Want a quicker version of this? See my Instant Pot Red Beans and Rice HERE.
Red Beans and Rice
Red Beans and Rice Recipe – smoky, spicy, and overly comforting beans and rice combo with smoked sausage and turkey flavored with creole seasoning. Delightfully full of complex flavors that is simple and easy. Truly a must-have on your weekly rotation!
Check out this recipe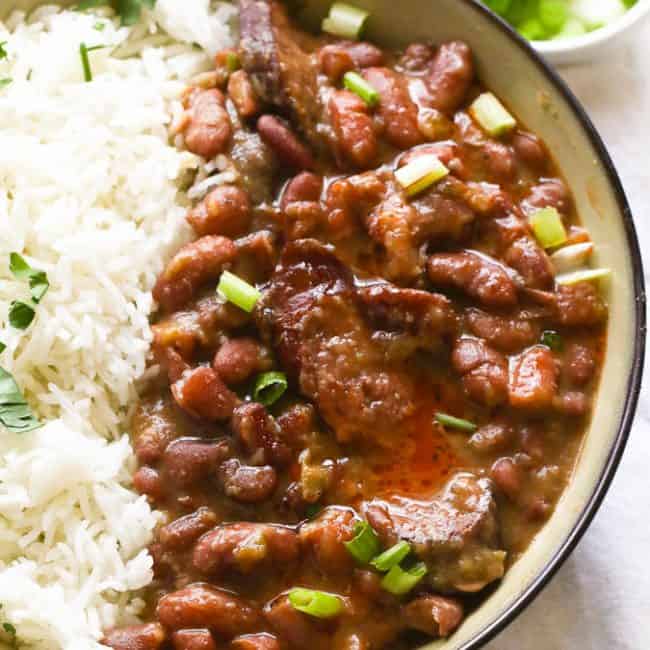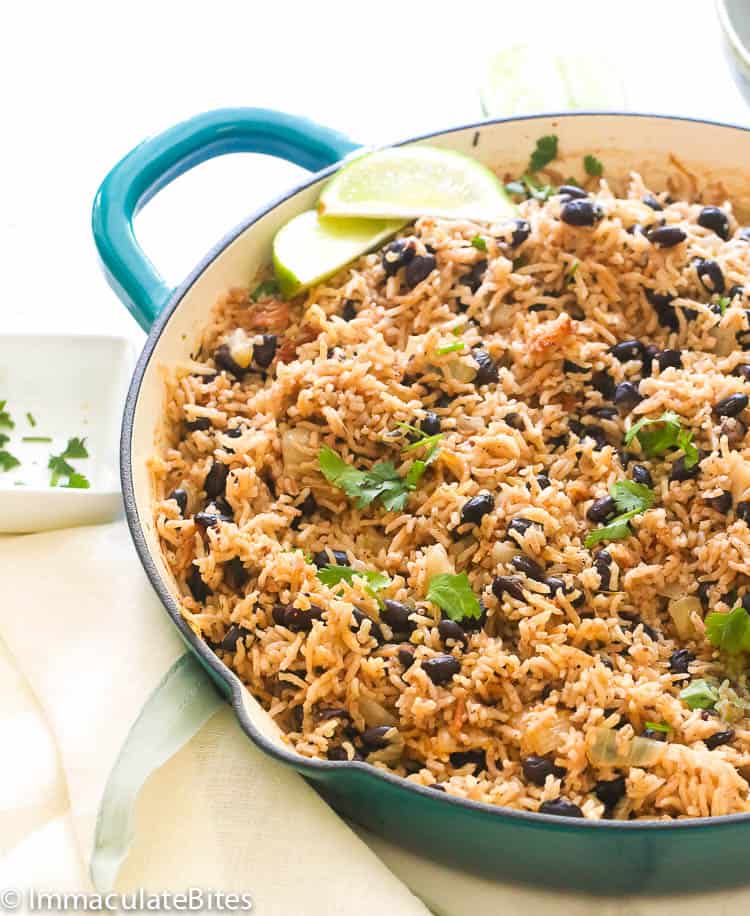 Grace your table with one of the best black beans and rice recipes in town. Slightly similar to Cuban rice and beans with its blasting flavors from various herbs and spices which you can easily customize with Cajun or Mexican seasonings. Certainly, a quick comfort food fix that will surely warm your soul.
Black Beans and Rice
Black Beans and Rice – one of the best side dishes ever that's easy to prepare yet very versatile. Can be thrown together as a side to your favorite meat or a hearty meal on its own.


Check out this recipe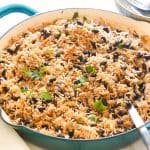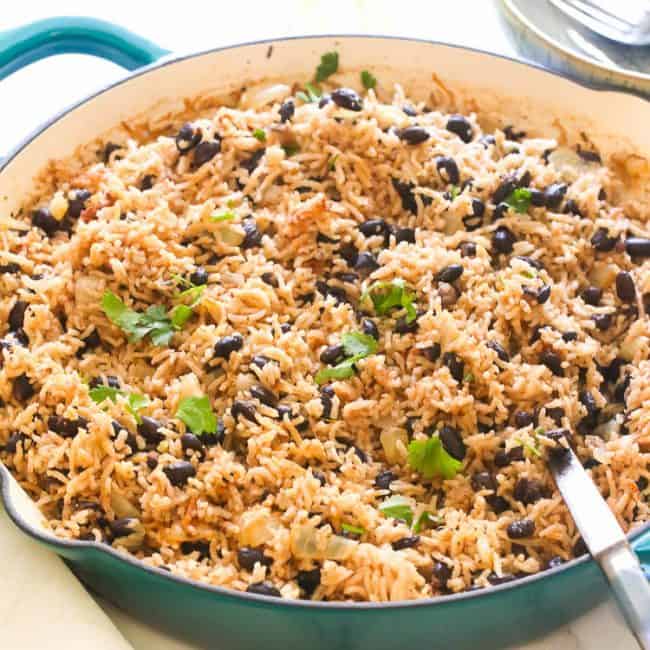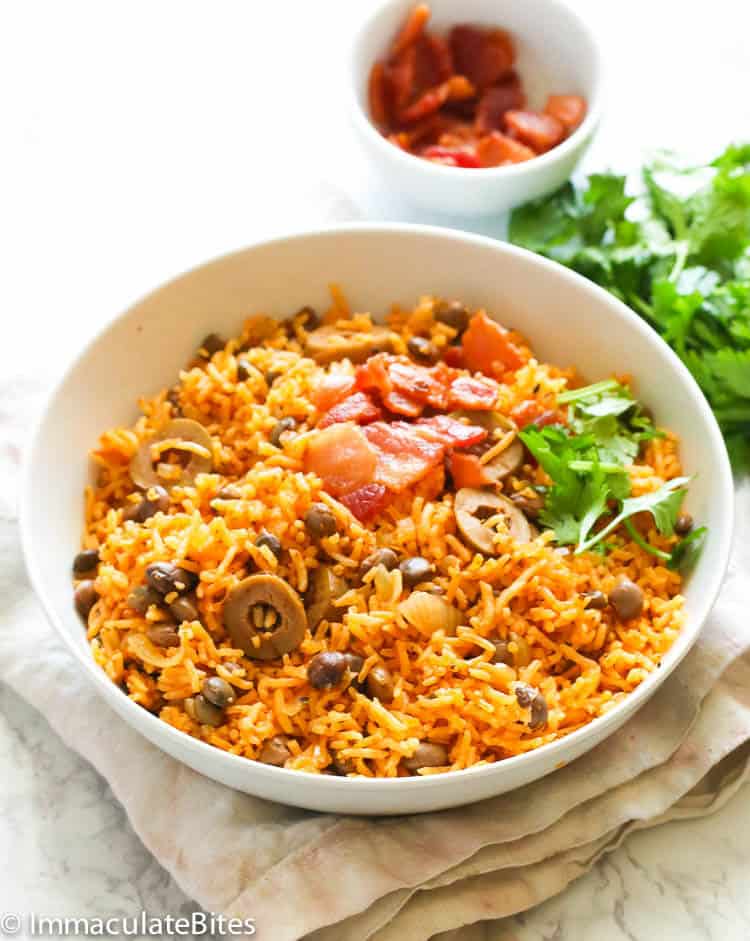 Oh, I wouldn't miss this for anything else. Arroz con Gandules is a delectably comforting rice dish filled with pigeon peas, olives, and bacon. The addition of sofrito, sazon seasoning, and tomato sauce complements the whole dish. Make it more lavish with a dash of cayenne pepper for extra heat. 😉
Arroz con Gandules
Arroz con Gandules – a classic Puerto Rican savory rice dish cooked with meat, gandules (aka pigeon peas) and some olives then spiced up with a homemade sofrito for an extra delicious rice meal!
Check out this recipe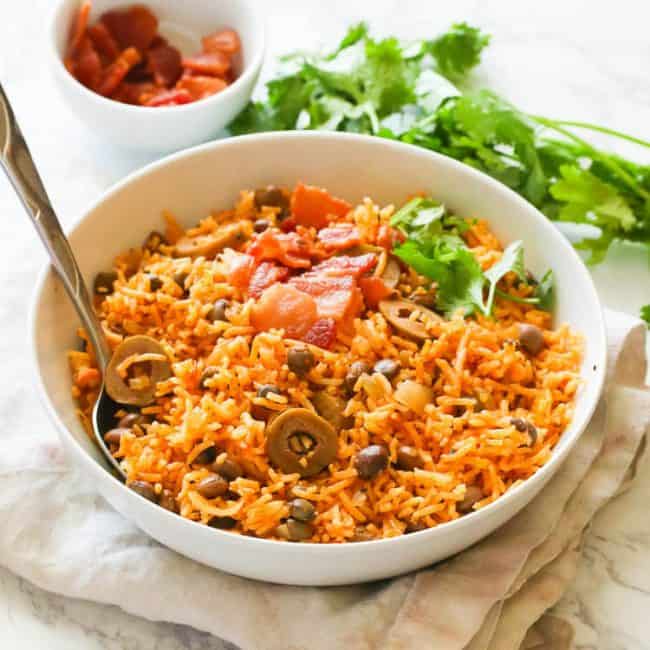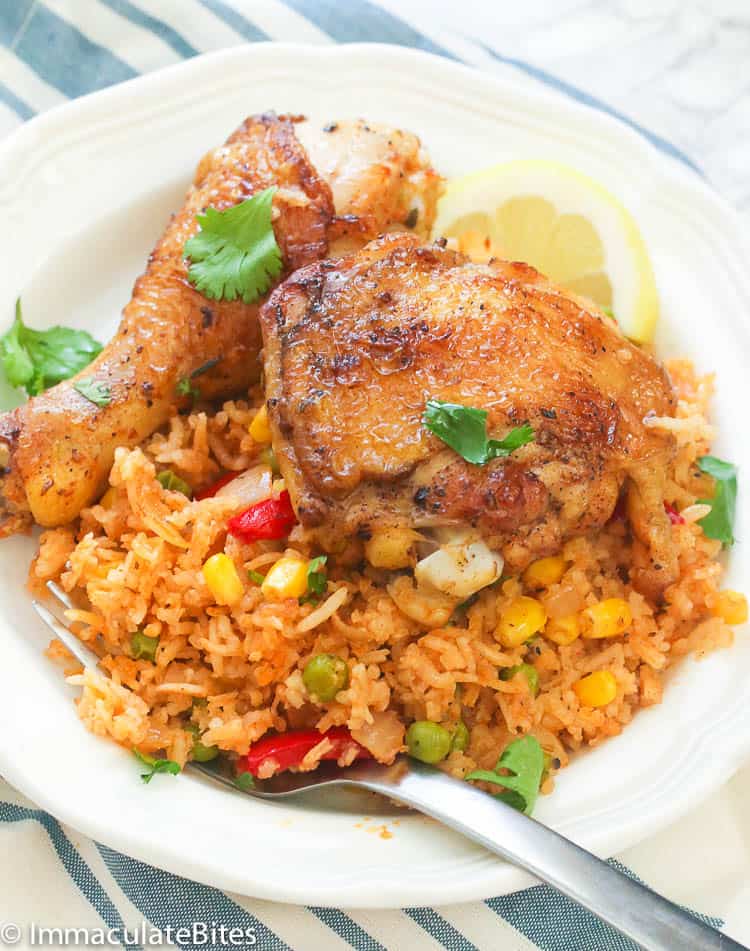 Make dinner extra special with this Spanish rice and beans loaded with chicken, bell pepper, peas, and corn. Meticulously prepared and richly flavored with various herbs and spices. What a filling and satisfying Spanish feast that comes together in less than an hour! 😉
Arroz con Pollo
Arroz con Pollo – a fantastic one-pot chicken and rice meal featuring layers of perfectly seared juicy chicken meat, super flavorful rice and loads of veggies. An easy, loaded meal that comes together in less than an hour!


Check out this recipe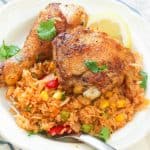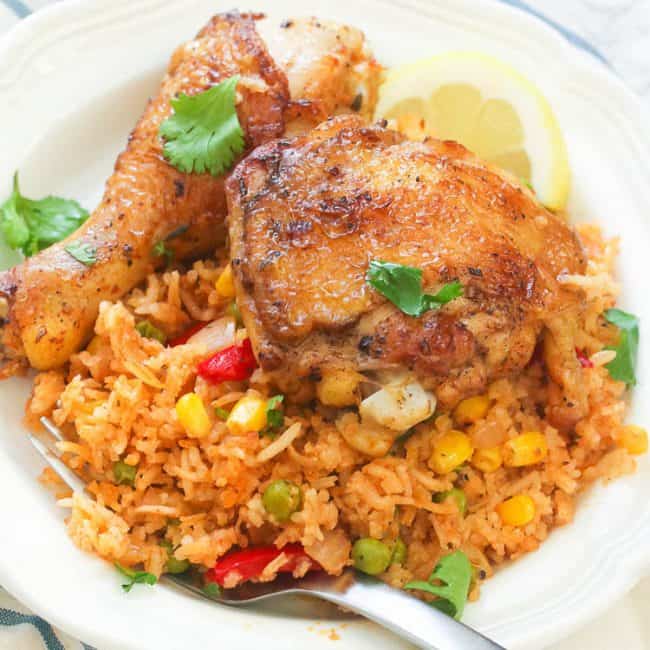 10. Caribbean Style Fried Rice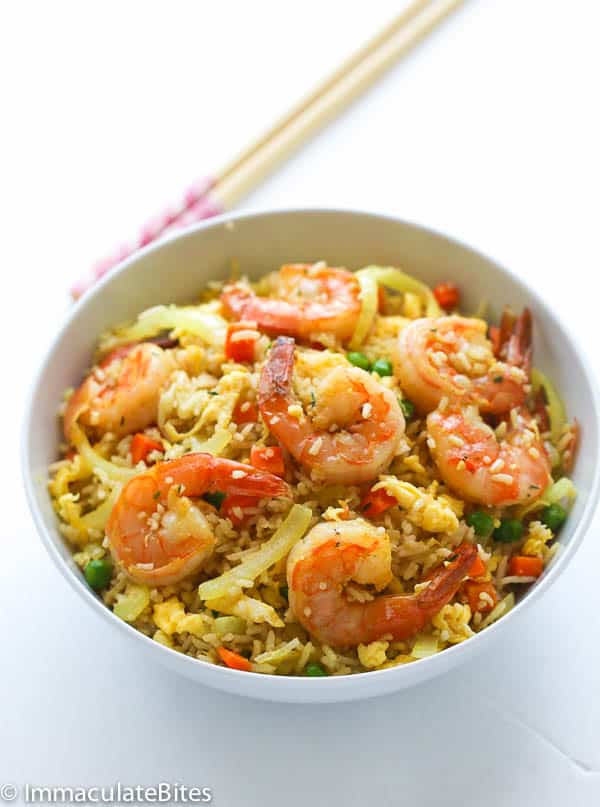 Enjoy the wonderful smell filling up your kitchen while cooking this dish. This rice dish here is loaded with large shrimps, peas, and carrots, and fragrant rice cooked in coconut milk. Aah! So easy to make yet delivers mouthwatering goodness from curry, thyme, and oyster sauce. This will surely please everyone around the table!
Caribbean Style Fried Rice
Caribbean Style Fried Rice-A quick and easy fried rice made with coconut rice and spiced with thyme or green seasoning.
Check out this recipe