These irresistibly moist, tender, and delightful banana bread recipes will make breakfast and snack time more fun and enjoyable. Enjoy them plain, fruity, chocolatey, nutty, or everything all at once in one amazing indulgent banana-licious treat that is truly satisfying on the highest level. So, how do you like your banana bread? 😉
Oh, I love a slice or two of moist banana bread for breakfast. And while resisting the temptation to have my third slice, I am already looking forward to my afternoon snack time or after-dinner dessert. Is that normal? 😅
I love all kinds, especially these 9 Delightful Banana Bread Recipes. They are the bestest of the best!
I have nothing but pure love for my favorite comfort food of all time, banana bread, which shares the top spot with my beloved chocolate desserts, by the way.
Not only are bananas loaded with vitamins and nutrients, but they are also naturally sweet and overly delicious all by themselves.
Their mellow banana taste adds an interesting touch to every dessert bread. So simple, yet full of flavor, that it will certainly satisfy your sweet-tooth cravings. Above all, thanks to these yummy banana bread recipes, no more bananas will ever go to waste again. Especially the overripe ones. 😉
FAQs
How do you keep banana bread moist?
The banana bread will remain soft and moist for up to 4 days on the counter, covered but not tightly sealed. That way, the banana bread won't get soggy from too much moisture. But if stored inside the fridge, wrap it tightly with cling wrap to keep it moister longer.
Should you refrigerate banana bread?
If you intend to eat the banana bread right away, there's no need to store it in the fridge. The fridge will only dry out the banana bread quickly if not properly wrapped.
How long should you let banana bread cool?
Let your banana bread cool for about 10-15 minutes before removing it from the pan to let it solidify and firm up. Gently transfer it to a cooling rack to let it cool completely before slicing, so it won't collapse and become crumbly while slicing.
1. Chocolate Chip Banana Bread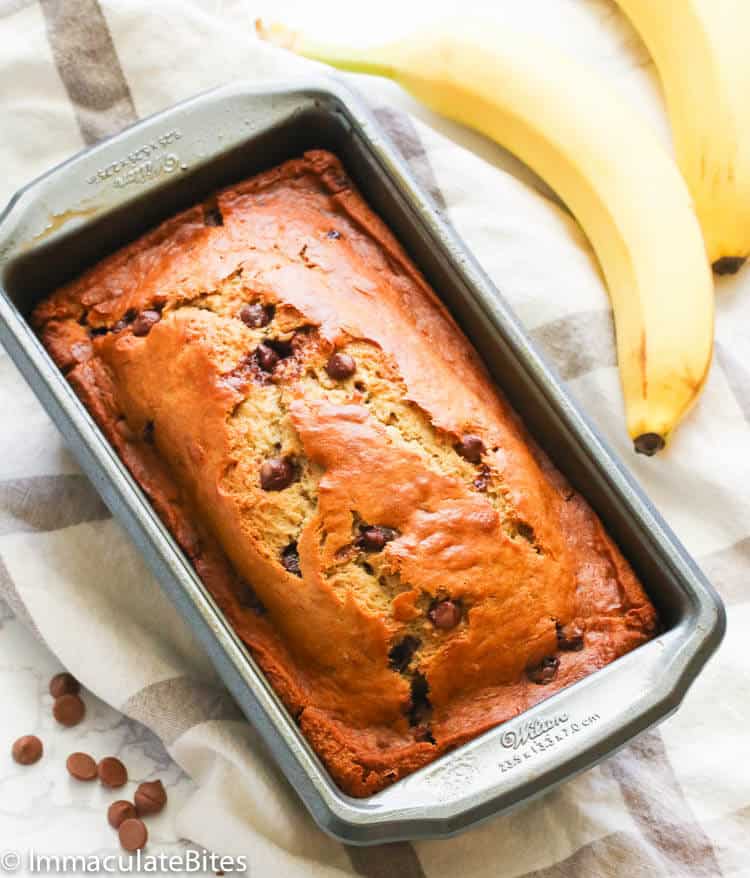 The chocolate chips are enough reason to love this classic banana bread recipe. But you'll love its simplicity, too. It's also undeniably soft and moist. Aah! No wonder it flies off the table so quickly. You can also try it with a tablespoon or two of cocoa powder to make a chocolate banana cake. Truly addicting!
Obviously, this deliciously moist banana bread is made with ripe plantains instead of regular bananas. But I'm not quite sure if I should call this bread or cake because this yummy treat is light and spongy like bread but deliciously dense and sweet like a cake. Yum!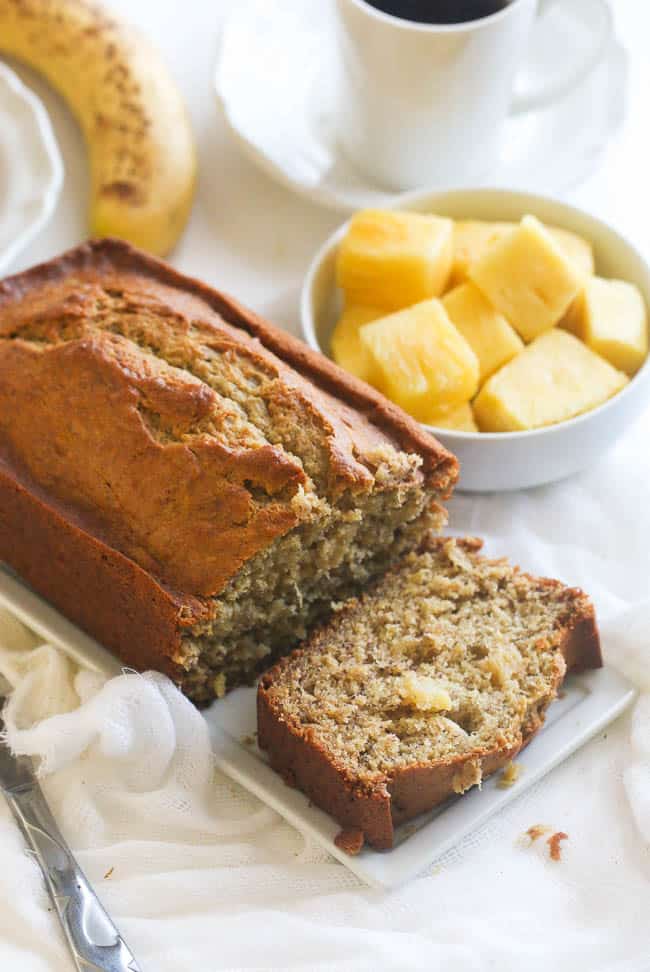 Taste the bright and summer flavors in this classic banana bread recipe with a tropical twist. The crushed pineapple adds another layer of subtle fruitiness to the flavor profile; thus, giving more fun and exciting flavors to this bread recipe. 🤩 Not a fan of pineapples? Try it with grated zucchinis, and enjoy zucchini banana bread in an instant. 😉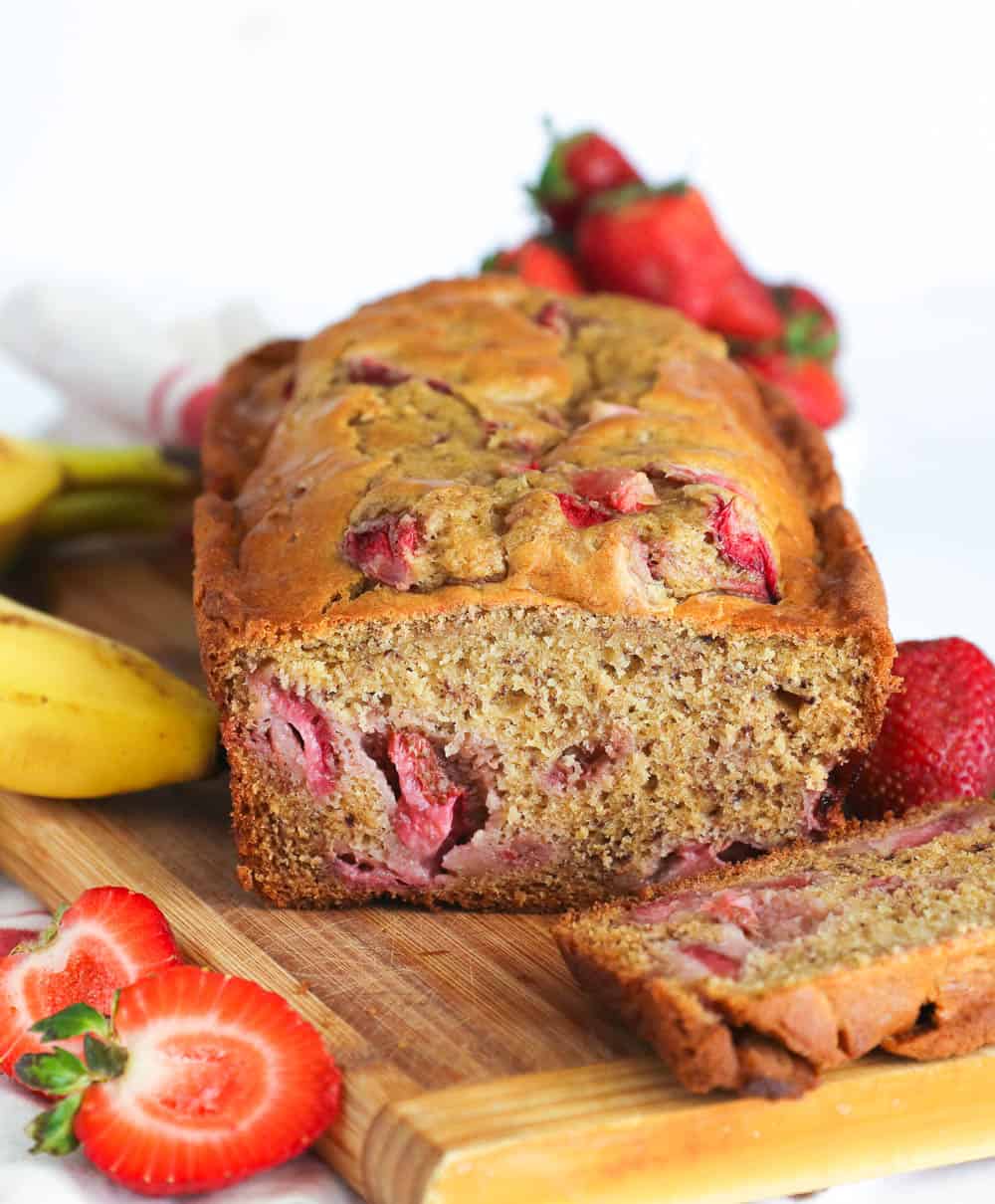 You can't go wrong with strawberries! They go well pretty much with anything, especially with bananas like my Strawberry Banana Smoothie. Certainly, this extremely moist banana bread imbued with fresh strawberries is perfect for breakfast, snack, and dessert, too.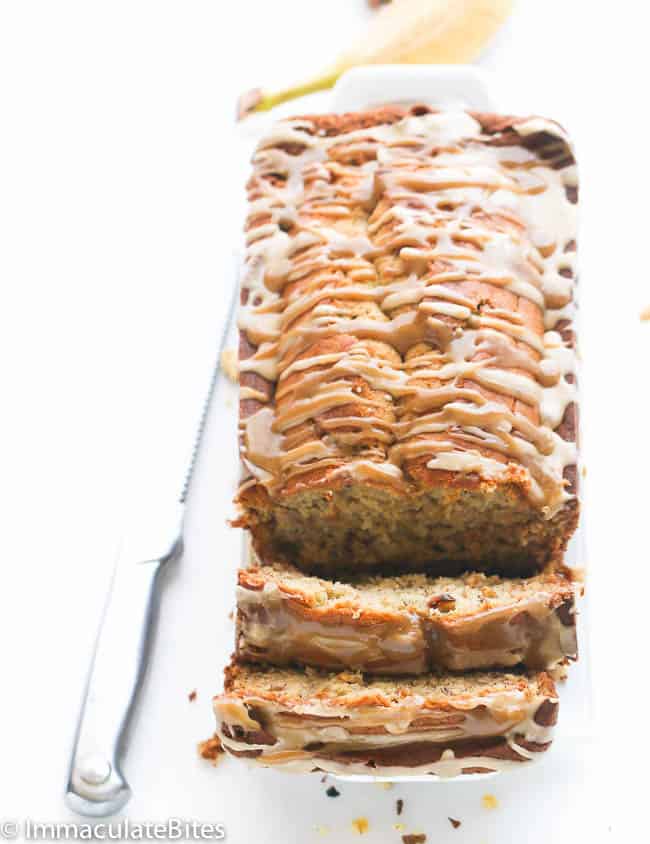 This Caribbean-style banana bread is refreshingly sweet and boozy because of a splash of rum and some lime juice. I added some chopped walnuts, too, to add fantastic crunchy textures to our incredibly moist banana bread. And finally, I finished it off with a luscious brown butter glaze. Awesome! ❤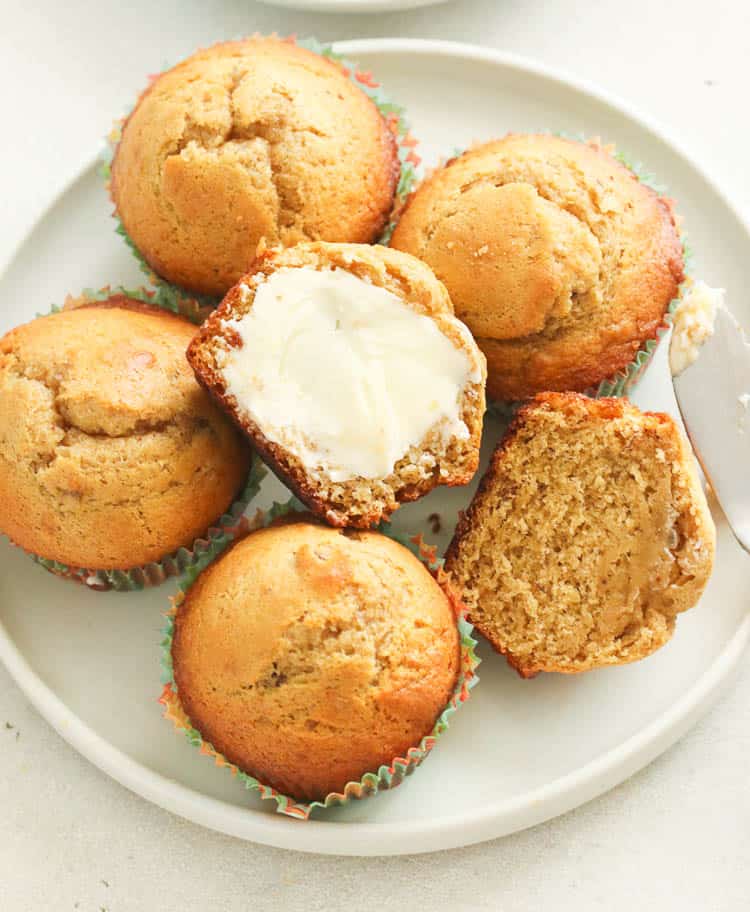 Wake up to the sensational aroma of these delightful breakfast banana muffins to kick-start your day. Extremely moist and decadent like the regular banana dessert bread only made more readily snackable. These fantastic handheld treats are great for breakfast, snacks, and even make great gifts.
7. Banana Chocolate Coconut Muffin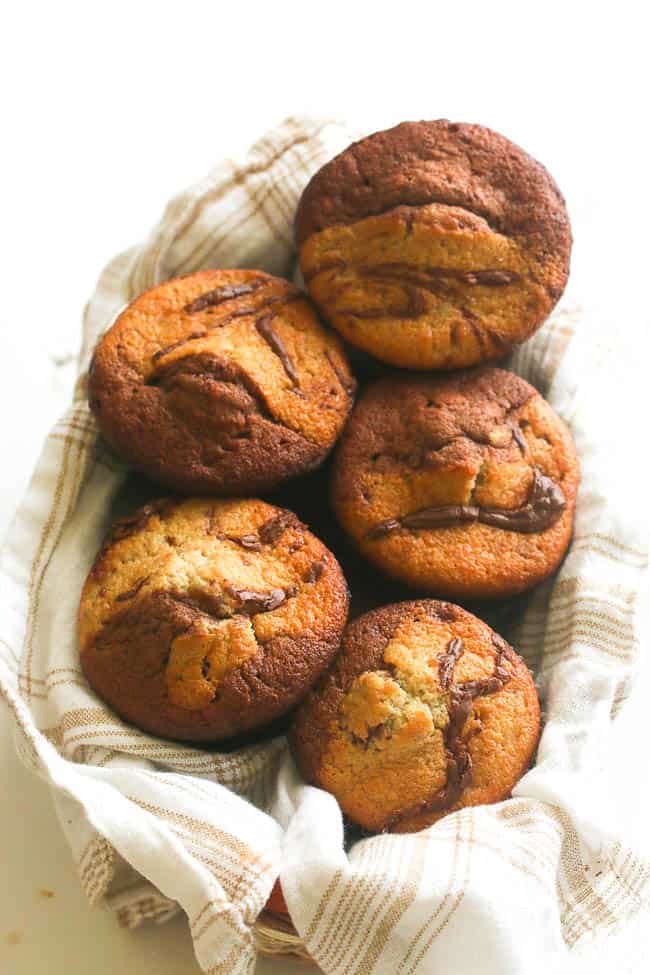 Chocolate and coconut undeniably go extremely well together, but with bananas? Yes, even better! Moist, soft, and tender banana muffins loaded with coconut flakes and chocolate spread such as Nutella. Aah! Everything is in glorious harmony. So easy to make yet so satisfying on so many levels!
What could be better than combining two of our classic favorites, carrot cake and banana bread, in one fantabulous dessert? Aah! It's a match made in heaven, indeed! And the best part—it's loaded with chopped walnuts and gluten-free! Double yaaay!😍
Yet another way to enjoy our banana bread in a healthier way. This one is made with a gluten-free flour mix, coconut oil, coconut sugar, and vegan yogurt. All with the same indulging goodness minus the guilt. Oh yes! Even the kids will love this healthy and toothsome baked banana treat. 😉