Many African dishes, particularly with soups and stews are best paired with rice. Rice can be made into some pretty tasty dishes –Be it as a side dish, an accompaniment or a one-dish meal. It will find It's way to your dinner table in more ways than one.
Taste the flavors of Africa with these 6 Amazing African Rice Recipes that will make you fall inlove with rice all over again!
East African Pilau Rice- An intensely Flavored packed vegan rice, somewhat of a celebratory dish. It varies in preparation, but it is Super Spicy! Not Spicy Hot! But a spice haven- loaded with earthy spices. AND to make it even more flavorful, it is cooked with coconut milk. Seriously not kidding when I said it is intensely flavorful. So go on and indulge! Get the RECIPE HERE.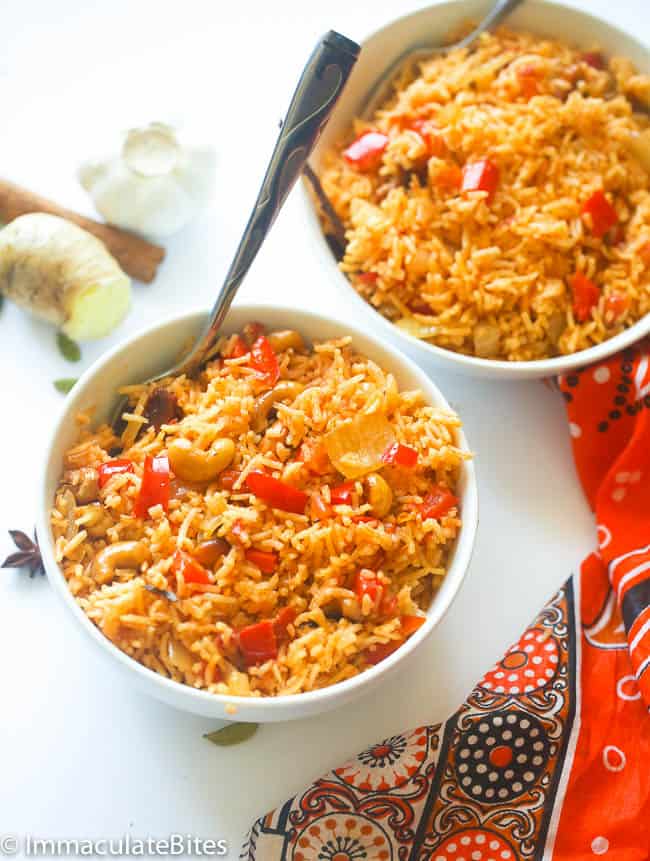 Brown Spinach Rice (Check Rice)- A healthy African way of cooking rice spiced up with cayenne pepper, garlic and paprika. It is often served in special occasion as accompaniment to other dishes. Get the RECIPE HERE.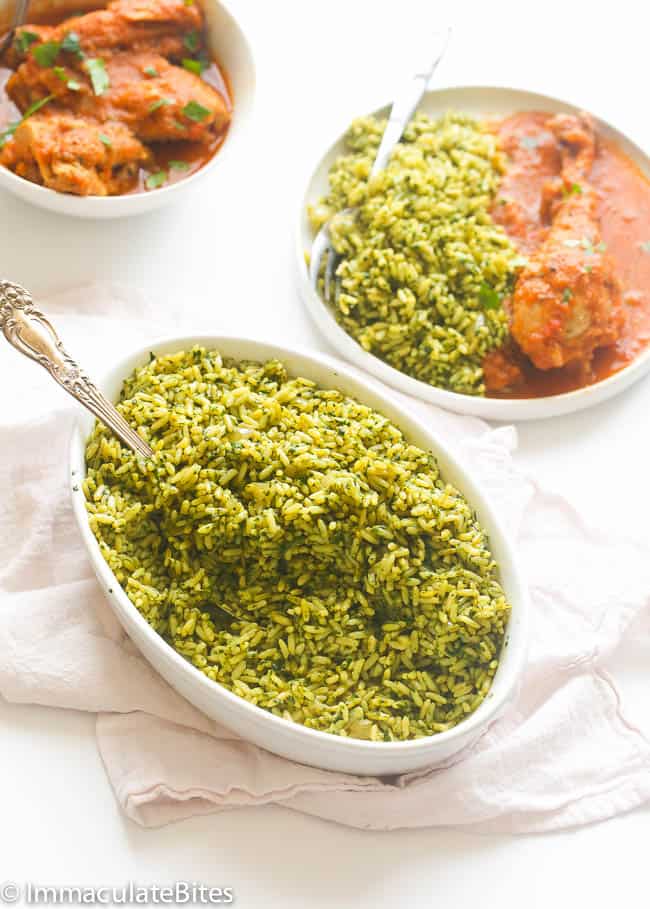 Jollof Rice (Oven Baked)- Easy, flavorful and perfectly cooked Jollof rice made completely in the in the oven- So no more blending and stirring! This delicious rice dish is a fairly easy to make anywhere in the world because the ingredients are easy to find. One-pot dish that's great for entertaining. Get the RECIPE HERE.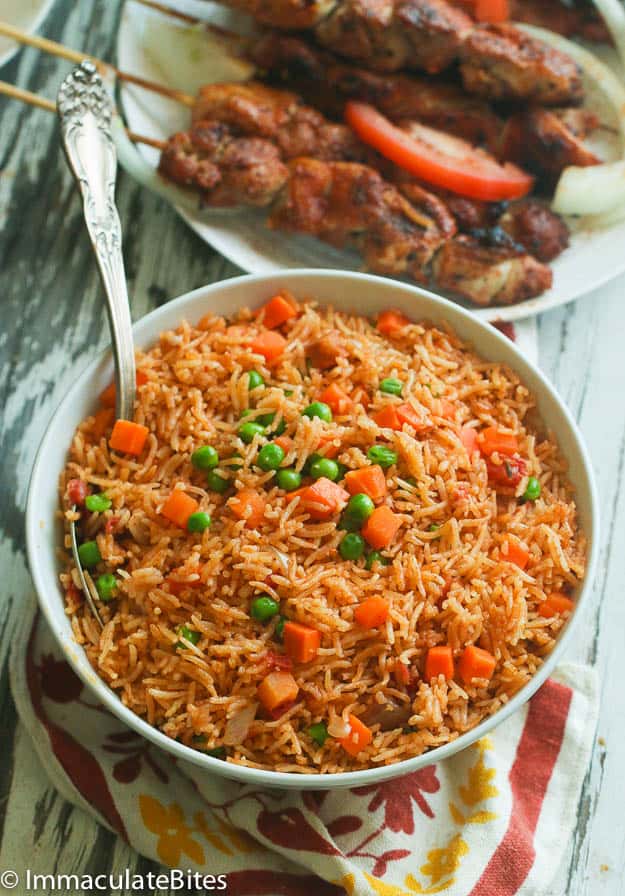 South African Yellow Rice- Quick and easy fragrant rice spiced with turmeric, ginger, and a taste bud sensation! It is usually served with curries or casseroles. It's very simple to make and the results are fabulous. Get the RECIPE HERE.
Savory Coconut Rice- Coconut is a very big part of African and Caribbean Cooking and most of the recipes are made with fresh hard coconuts. It's a simple, flavorful dish that goes great with curries, stir-fries, chicken, or beef. In fact, pretty much any protein or vegetable can be paired with this coconut-flavored rice. Get the RECIPE HERE.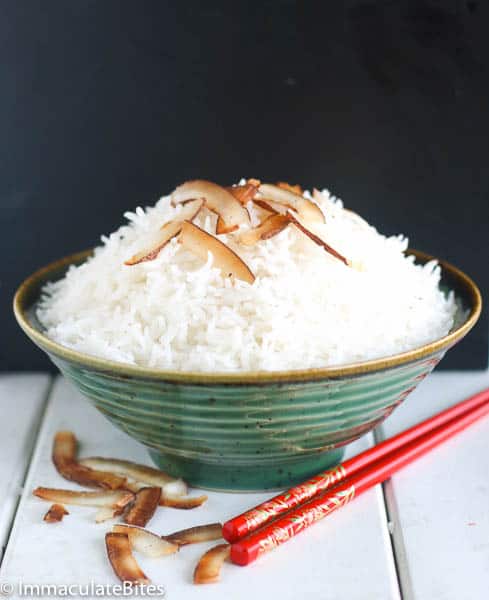 Nigerian Fried Rice- This Nigerian Fried Rice puts a spicy, flavorful spin on the traditional fried rice and is appealing on its own or served with a variety of other African food. I would say, it is a complete meal on It's own. Great for entertaining! Get the RECIPE HERE.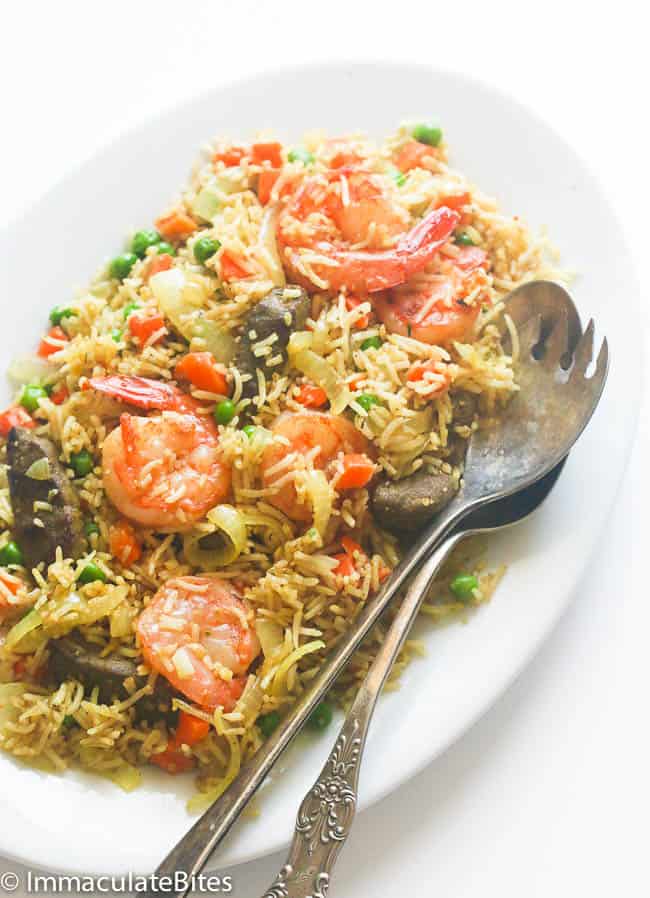 Enjoy !!!!