With Father's Day coming up quickly, I've been thinking about what Father's Day dessert I can make for my other half and a wonderful father to our son. I'm sure you guys are doing the same thing.

It is so true that the way to a man's heart is through his stomach. Men are actually quite easy to please once you know what makes them happy. Food! Dessert! And there's so much to choose from! Any one of the following desserts always makes my hubby happy.
Father's Day Desserts
1. Soft Chocolate Chip Cookies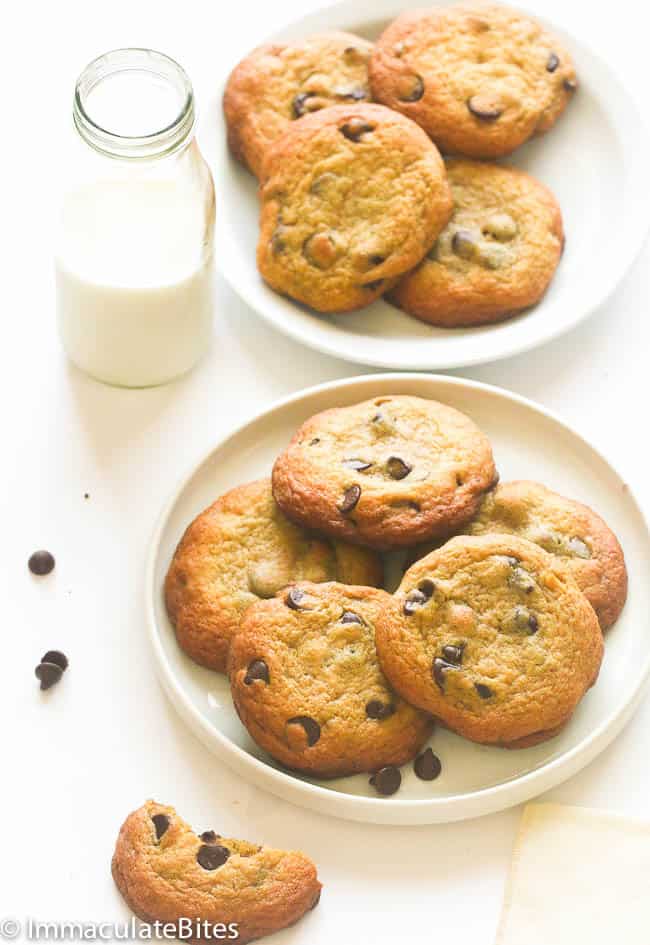 These addictive cookies have a secret ingredient that makes them soft and chewy, vanilla pudding mix.
The rich butter, vanilla extract, brown sugar, and chocolate chips make an incredibly delicious cookie that will turn even the toughest dad into the happiest dad on Father's Day.
Pudding is classic comfort food; so is chocolate. It just makes sense to put the two together.
This is a super-easy recipe with such an incredibly short list of ingredients that there is no reason to buy those little boxes of chemical-laden instant pudding.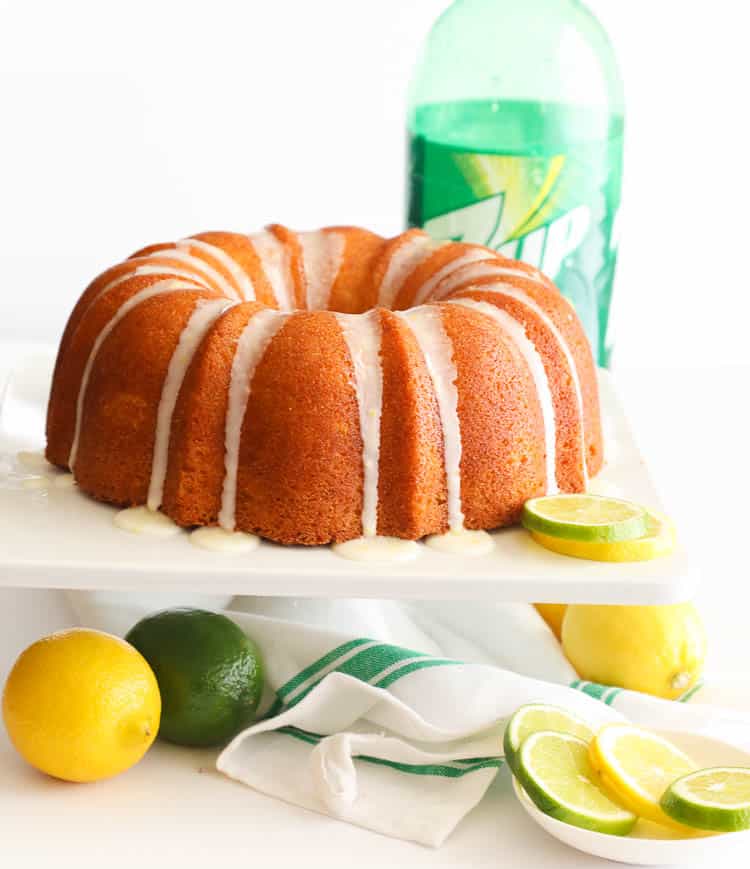 This one is another classic, and I understand why. OMG, it is good!
You can use the same recipe to make an Orange Crush Pound Cake by replacing the lemon-lime soda with orange soda and the lemon juice and zest with orange juice and zest.
4. Banana Split
An American classic, ice cream of your favorite flavors, nuts, chocolate syrup, and fruit syrups, all scooped, drizzled, and sprinkled over deliciously sweet ripe bananas.
And since Father's Day comes around the beginning of summer, how could you go wrong?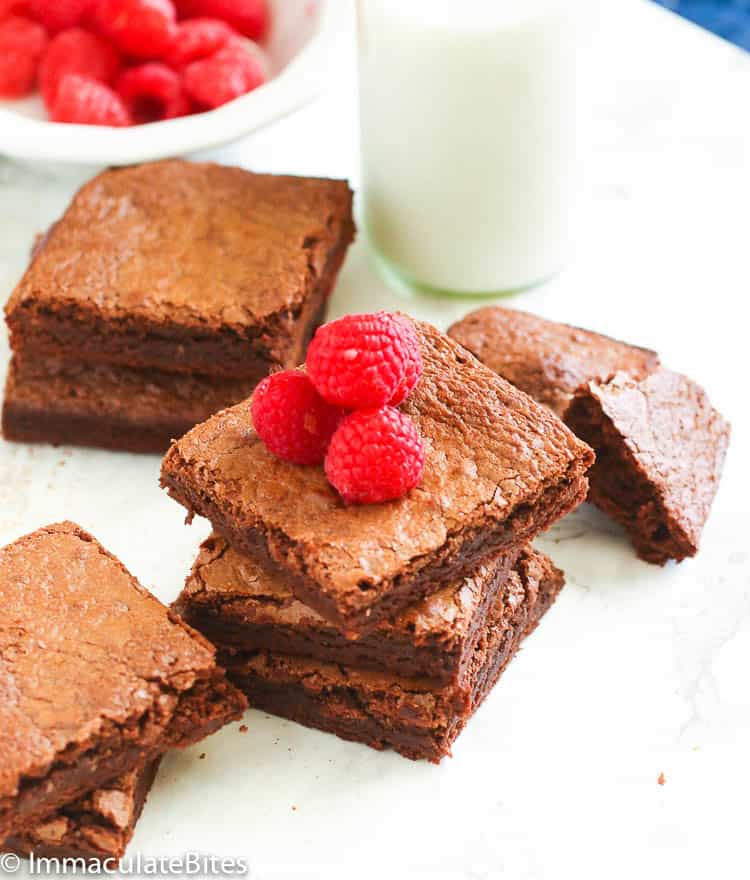 Chocolatey, chewy, homemade brownies made from scratch with a flaky crust.
NO mixer is required, and with just the right amount of sweetness to linger in your mouth. You'll never open a boxed brownie mix again!

6. Apple Pie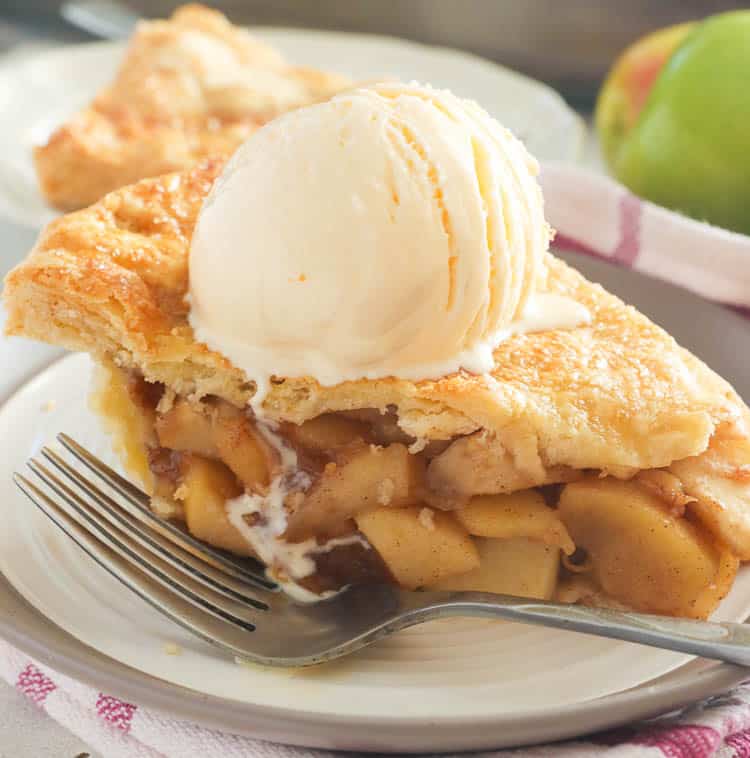 Made with lightly spiced apple filling, this Apple Pie made with the best buttery-flaky Immaculate Bites Homemade Pie Crust is a must-have on any family occasion!
Use a mix of different kinds of apples to make the best homemade pie. Add a scoop of vanilla ice cream on top, and it's a dessert fit for the Best Dad of the Year!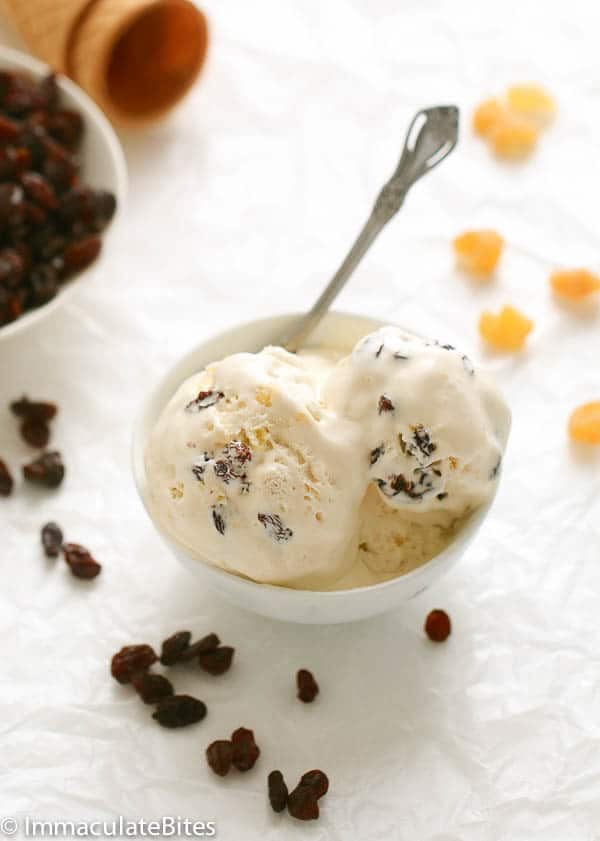 Ice cream is always a favorite at my house. This one is my personal favorite because no churning is required.
This tropical ice cream is so creamy, dreamy, and easy; it will fill your dreams with visions of the Islands – so get excited!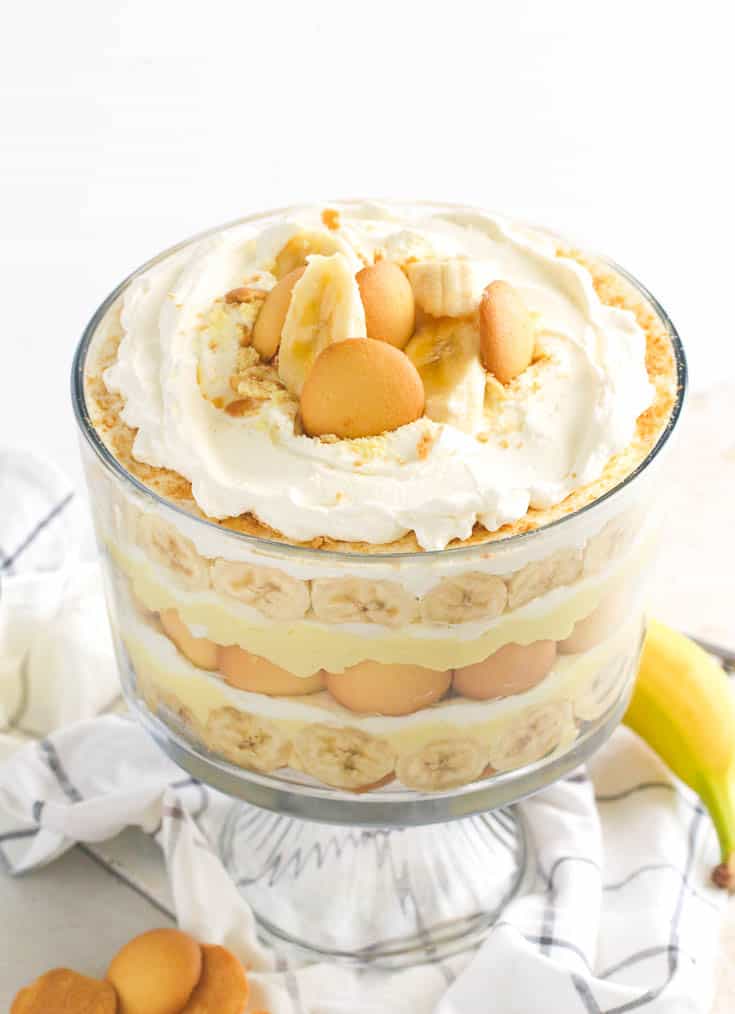 A classic Southern no-bake dessert with decadent layers of vanilla wafers, fresh banana slices, whipped cream, and vanilla custard all made from scratch.
This is a fantastic make-ahead dessert that is a hit all year round!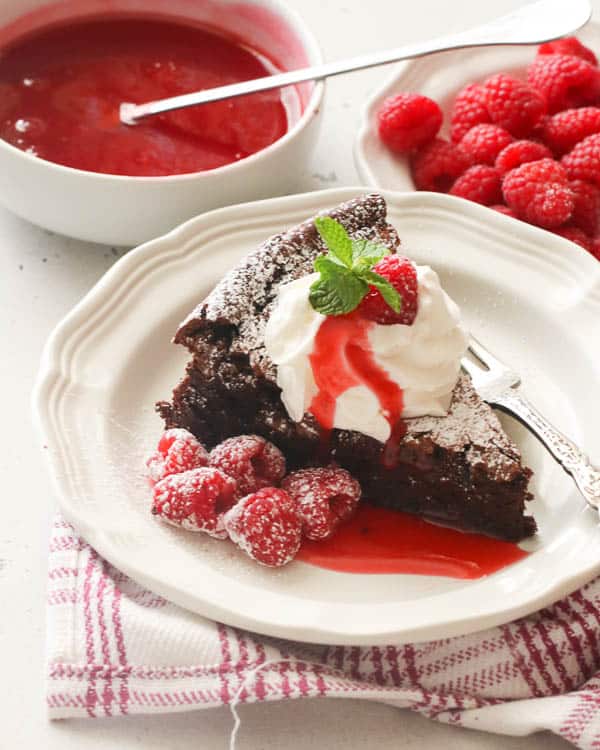 Rich, fudgy, chocolatey, and deliciously moist gluten-free flourless chocolate cake made with just 7 simple ingredients that can be prepped ahead for Father's Day or any occasion.
Serve it with my homemade Raspberry Sauce for a gourmet-style treat that tastes exceptionally HEAVENLY in every bite!

10. Chipwich
Back in 1978, the Chipwich was introduced by Crave Better Foods.
Ice cream sandwiches are a delicious way to eat ice cream between chocolate chip cookies.
They are super easy to make; simply take your favorite Chocolate Chip Cookie (or another kind of cookie) and your favorite ice cream, and make a sandwich with two cookies and a big spoonful of ice cream in the middle. Yum!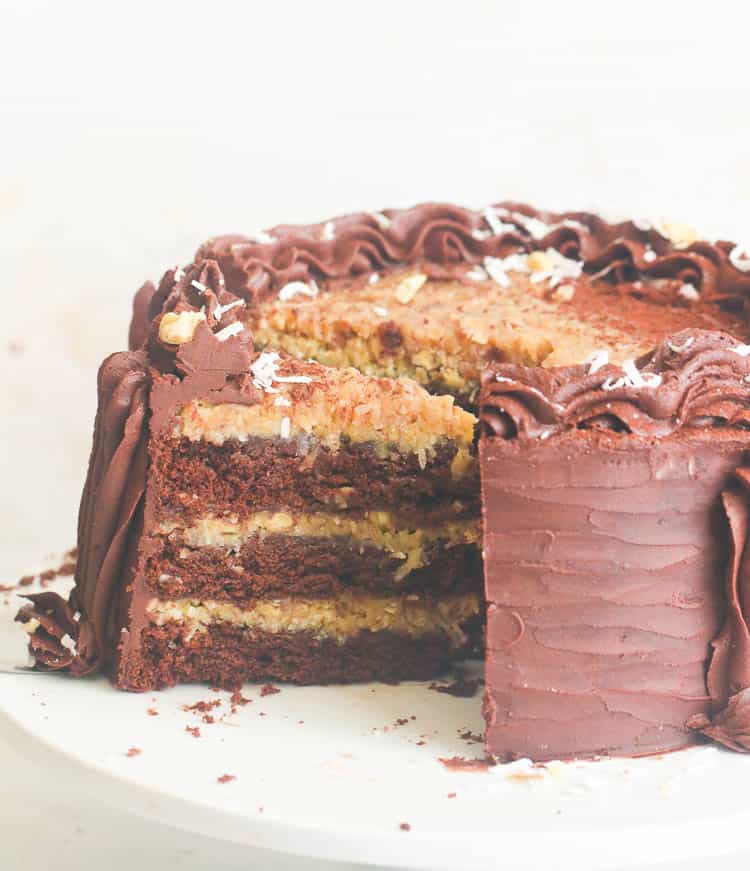 Delicious layers of moist GERMAN CHOCOLATE CAKE, in divine harmony with a luscious coconut pecan filling then coated in a glorious chocolate frosting.
The most incredible showstopper chocolate cake you'll ever have!
It's also the perfect make-ahead dessert because it's even more divine the next day.

12. Pecan Pie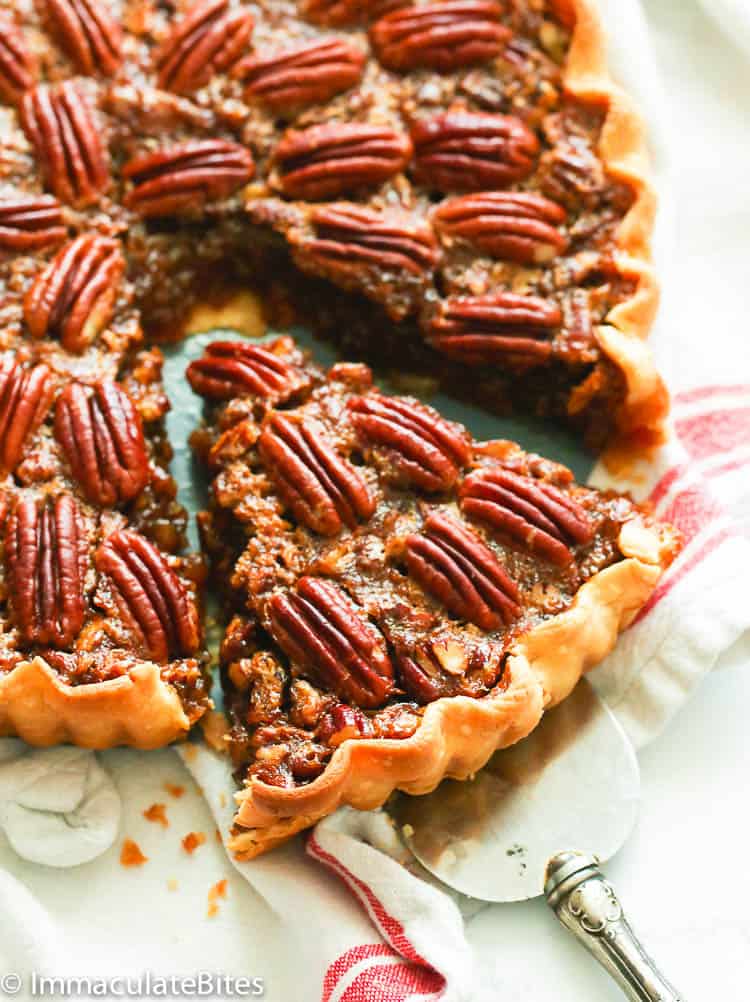 A Southern classic holiday dessert dubbed the mother of all pies.
The flaky, buttery crust with a custardy crunchy pecan filling all mixed in a pan is the easiest pie you'll ever make!
Father's Day is a great excuse not to have to wait for Thanksgiving to enjoy the richness of butter and eggs with the sweetness of brown sugar and corn syrup baked in a light and flaky pie crust.

13. No Bake Key Lime Mango Coconut Cheesecake Pie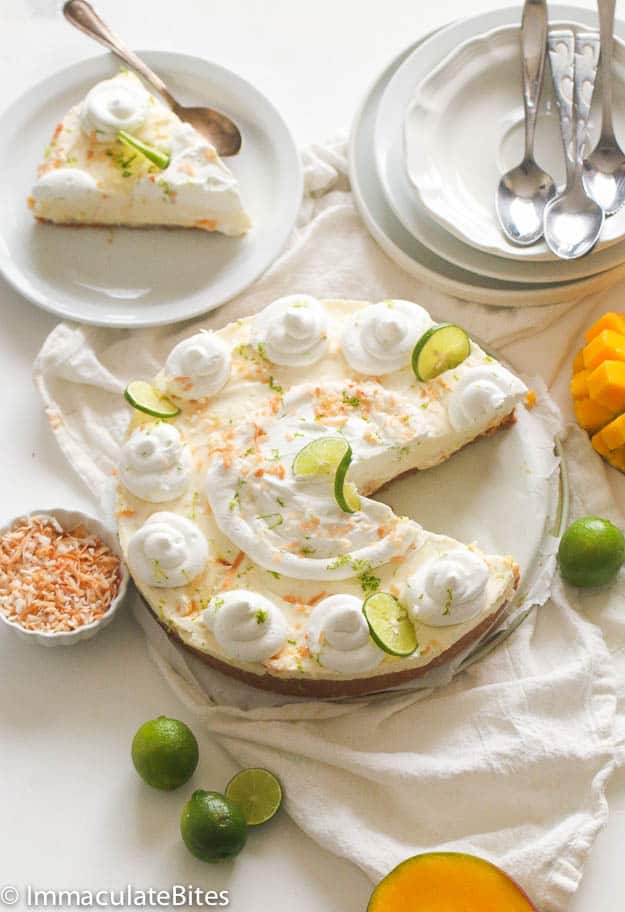 Wow, that's a mouthful. This luscious cake will fill your mouth with an amazing lime and coconut flavor!
Moist, creamy, and so heavenly! There's no need to heat the oven for this perfectly sweet, tart, and sinfully good Father's Day dessert!
14. Creme Brulee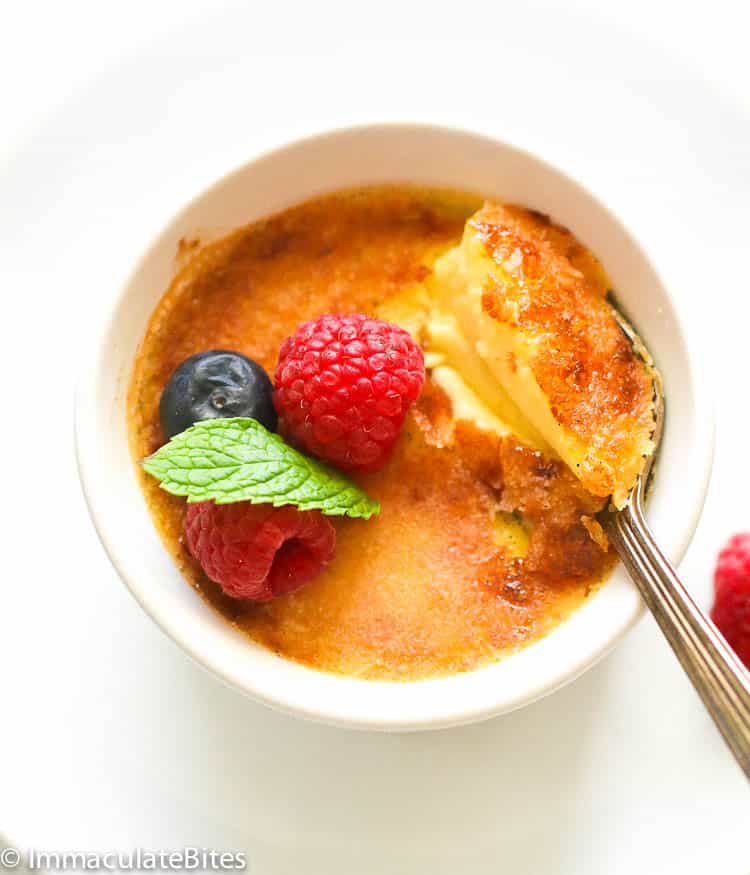 A popular dessert of French origin with a sweet, rich custard base then topped with caramelized sugar.
It's sooo easy to make, and you only need 6 ingredients to make this smooth and decadent, luxurious dessert!
Creme Brulee sounds so much more elegant than what it means in French, burnt cream, and this elegant dessert is a sure winner for Father's Day.

15. Rocky Road Cake
Rocky Road is a mouthwatering no-bake dessert that has everything but the kitchen sink.
The original version dates back to the 1800s in Australia and had fruit, chocolate, coconut, peanuts, and marshmallow.
While the American version has chocolate, walnuts, and marshmallow, you can throw in an endless variety of ingredients.
16. Carrot Cake

This sweet and flavorful carrot cake isn't your average classic carrot cake.
Packed with flavors from applesauce, ginger, and vanilla, this is sure to be your new favorite carrot cake recipe.
Carrot is a vegetable, right? So does this awesome cake classify as healthy food?
17. Peach Cobbler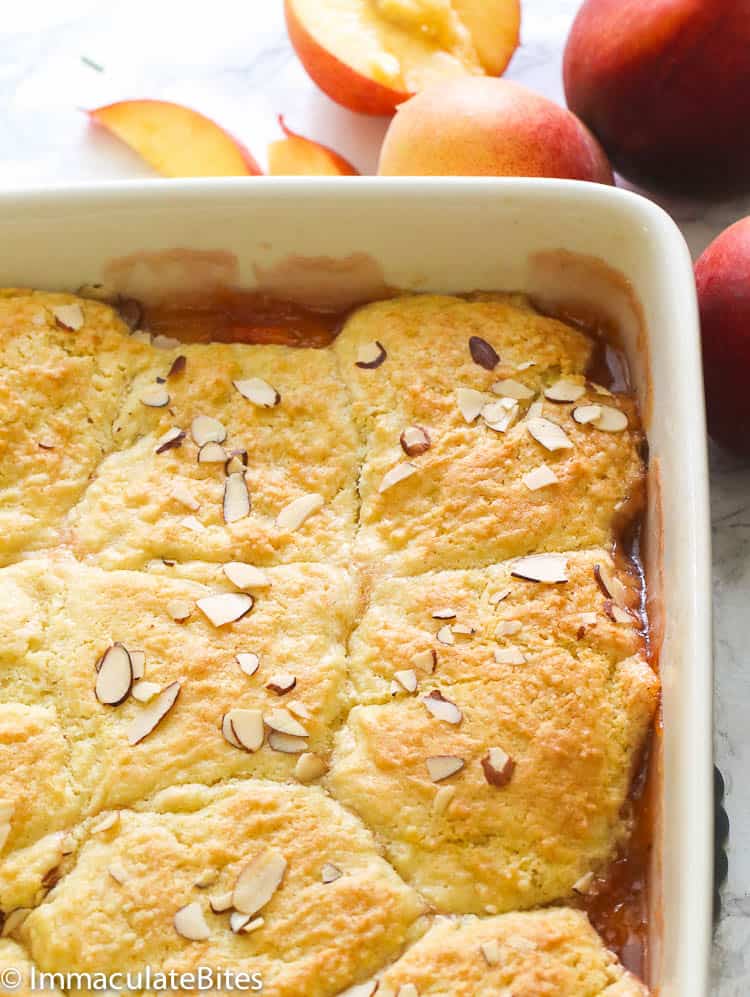 An easy and delicious summer dessert made with tender, juicy fresh peaches and a crusty, buttery biscuit-like topping.
A mouth-watering family dessert that's made from scratch and can be enjoyed all year round!
While you can make the mouthwatering dessert any time of year, Father's Day comes at a time when you can make it from fresh peaches that are in season.

18. Tiramisu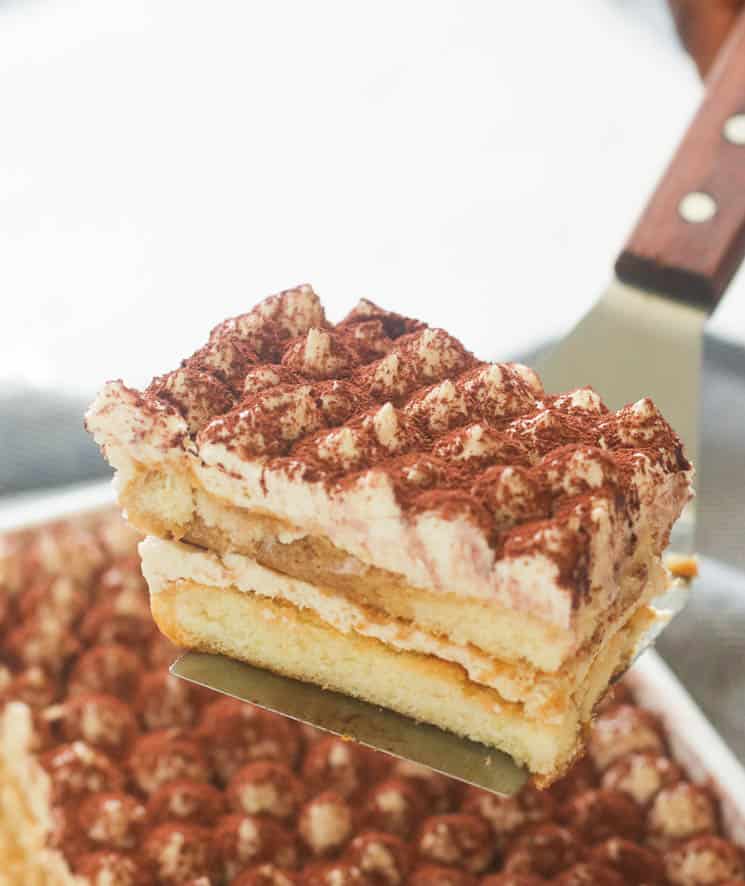 This classic Italian coffee-flavored Tiramisu is a creamy, flavorful no-bake dessert. It comes in two versions – the classic one using eggs AND a 20-minute quick version.
Surprise your Dad with one of the best desserts you can make in your entire life!
The unique taste of mascarpone is what makes this dessert so rich. But don't worry, if you only have cream cheese, I won't tell anyone.

Talk about the perfect Father's Day Dessert! Bacon and chocolate?
Don't get me started about the sin of adding meat to dessert, but this exception is really worth it.
The saltiness of the bacon really does balance the sweetness of the chocolate. Besides, Father's Day only comes once a year, so make it special.
Peanut butter cookies are super easy and always a crowd-pleaser.
When I have several kinds of cookies available at a party, the peanut butter cookies are the first ones gone.
They're so much fun to make, too. My son loves to roll the dough into balls and mash them with a fork.

21. Fruit Pizza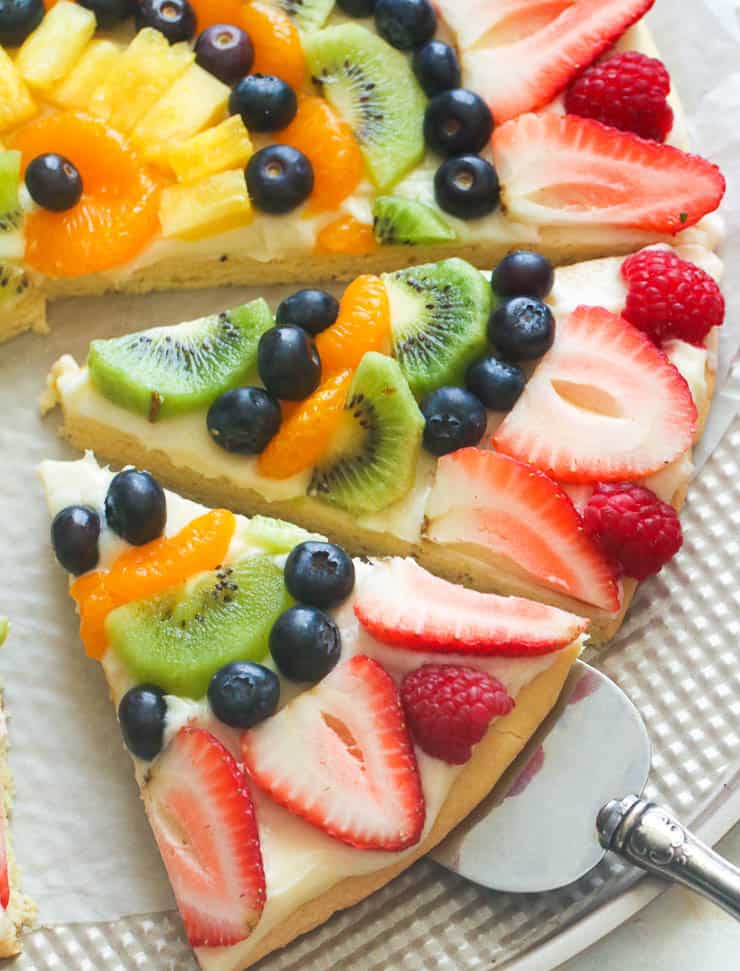 A festive dessert for any occasion that will surely tickle your dad's or hubby's sweet tooth.
Beautiful, colorful, and oh so delicious. This heaven-sent dessert pizza recipe is an absolute summer superstar dessert!
The sweet pizza dough topped with cream cheese and fresh summer fruit is a win-win.

22. Millionaire Pie
This is probably one of the easiest, fastest desserts you could make for dear old Dad.
Fruit, nuts, and coconut mixed in a whipped topping.
I personally think my homemade whipped cream is the perfect base and so much more delicious than commercially made whipped topping.

23. Lemon Tart

A sweet, bright classic lemon treat, lemon tart dessert is super easy to make.
With its soft citrusy lemon curd filling and buttery, crumbly crust, it's a total melt-in-your-mouth experience.
Don't let the summer pass by without trying this sweet, bright sensation.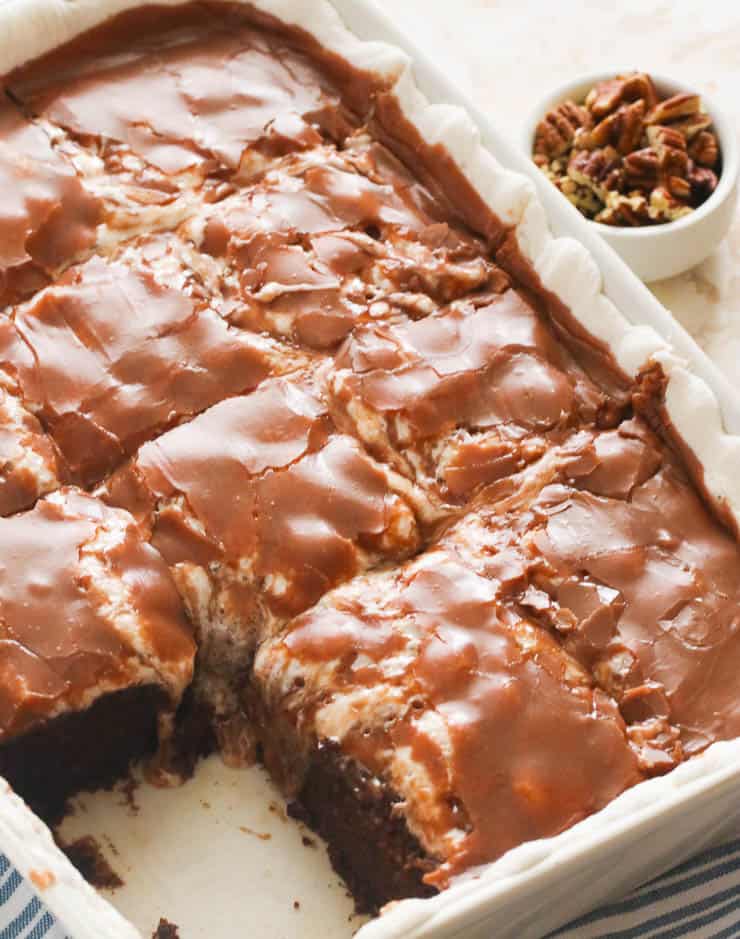 Homemade Mississippi Mud Cake is a rich, dense, decadent chocolate cake covered in melted gooey marshmallows and warm chocolate frosting.
This classic cake recipe never disappoints! Even my hubby, who isn't big on desserts, loves this one.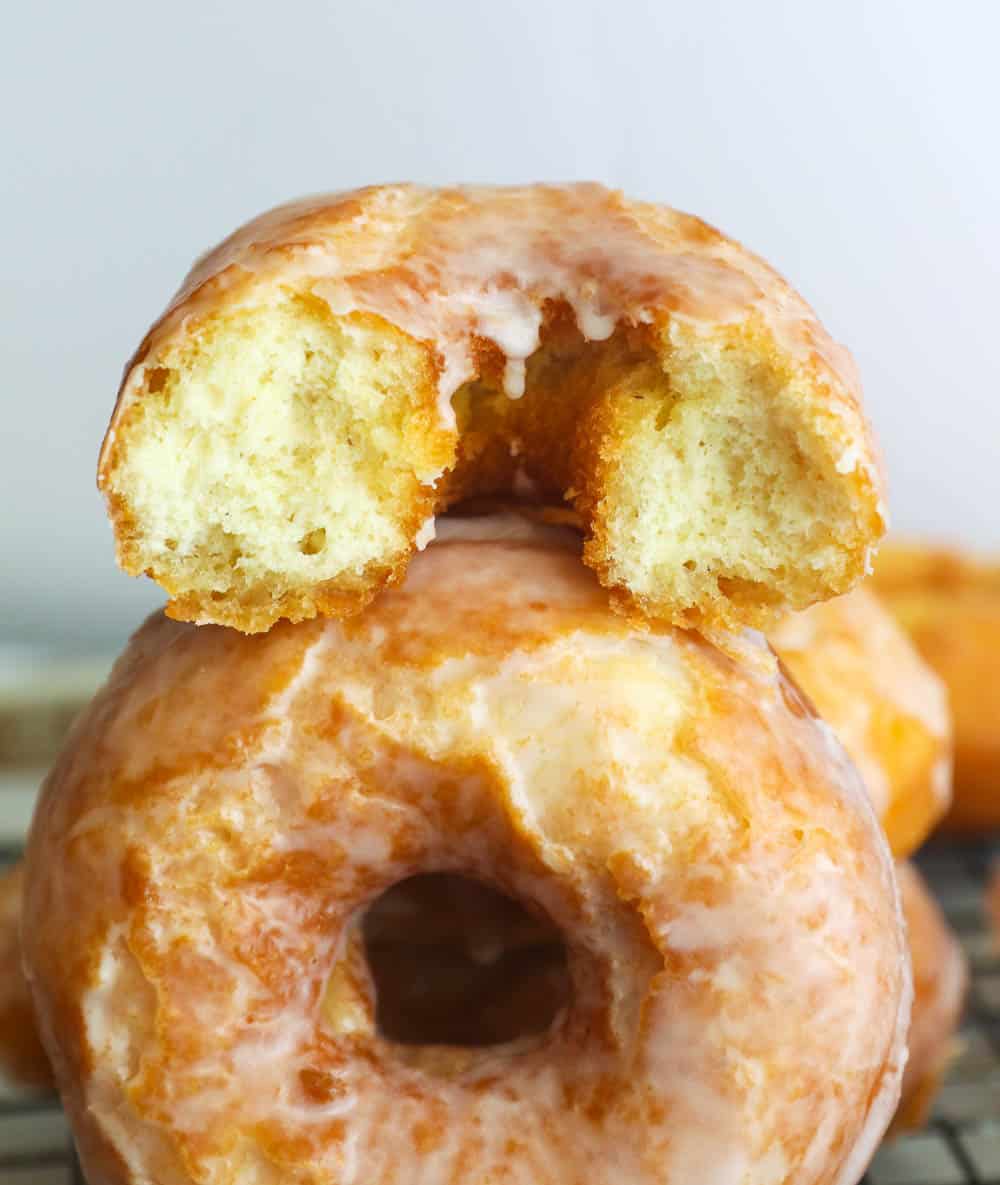 Although they are not technically so-called "desserts", but since doughnuts can be served any time (breakfast, snack, or after a hearty meal), I'd definitely add them to my father's day dessert collections.
And who can say no to a rich, fluffy, and addictingly delicious donut? Everybody loves it!
Whether they are glazed, sprinkled, rolled in cinnamon sugar, or as is, dads will surely enjoy every bite of this ultimate comfort food.
There you have an incredible list of desserts perfect for your dad, husband, son on his special day. Now, breathe, and enjoy the celebration.