Jamaican Ackee and Saltfish – A  quintessential Jamaican Breakfast made with ackee, salt fish, onions, tomatoes, red bell pepper, then infused with garlic, thyme, and hearty spices creating a tastebud sensation.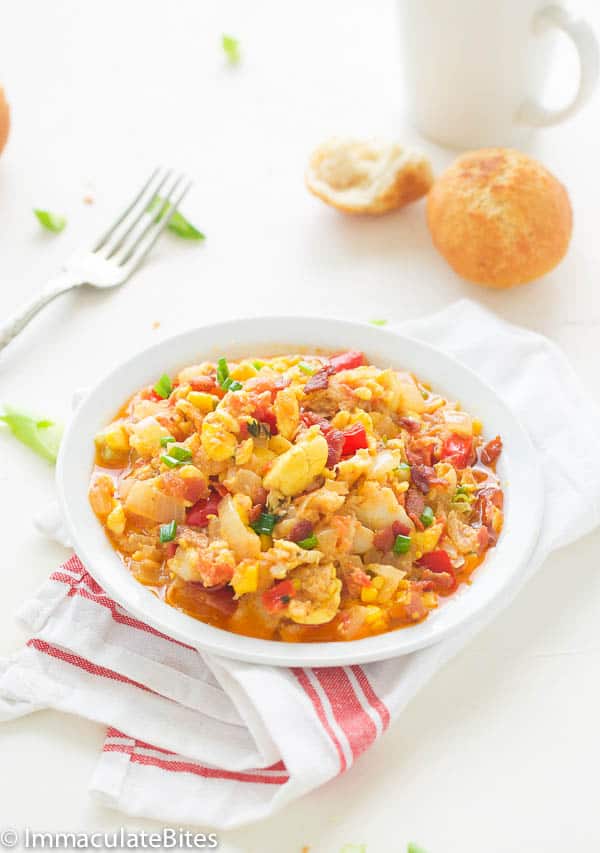 Guys, meet ackee. A fruit, yes indeed. Somewhat related to the lychee family, but for the most part, it's often referred to as a vegetable; creamy, buttery, and really delicate in texture. Just one look at it and you would think it is soft scrambled eggs, right?
Yes, it literally melts in your mouth. Legendary in Jamaica and mostly used together with salt fish to make a delectable breakfast dish.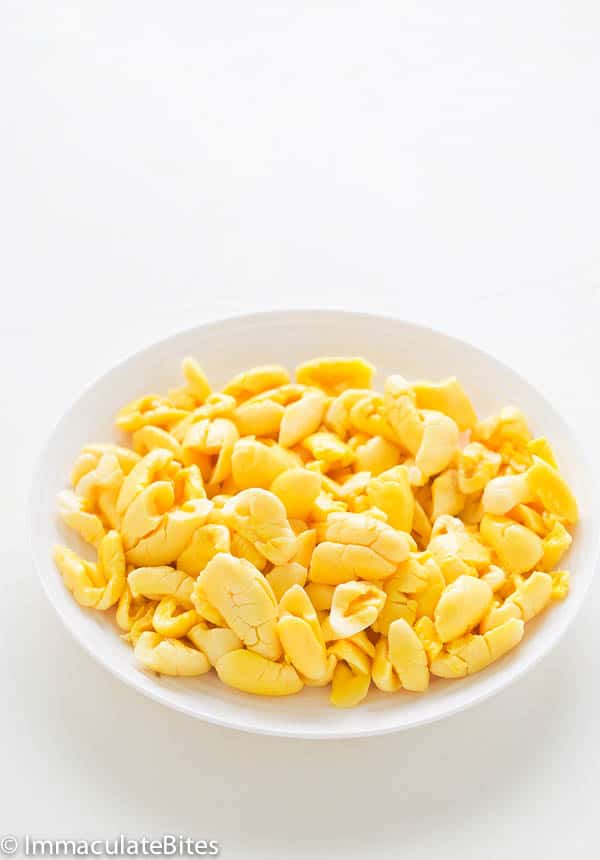 In fact, it is said to be Jamaica's National Dish. Although not indigenous to Jamaica, Ackee is grown throughout Jamaica. It originated from West Africa (not celebrated in Africa like it is in Jamaica), imported to the Caribbean in the 18th Century, as a part of a staple on the plantations. I have vague memories of fresh ackee but just can't put it together. I'm just not going to sweat it. All I know is that it blows your mind. Delicious! Definitely an exotic breakfast – Fit for a king or queen. 
Guess what? You don't have to be a royal to enjoy this. You can have it right here. Any takers?
 You just have to give it a try. I promise you are going to DIG it!!!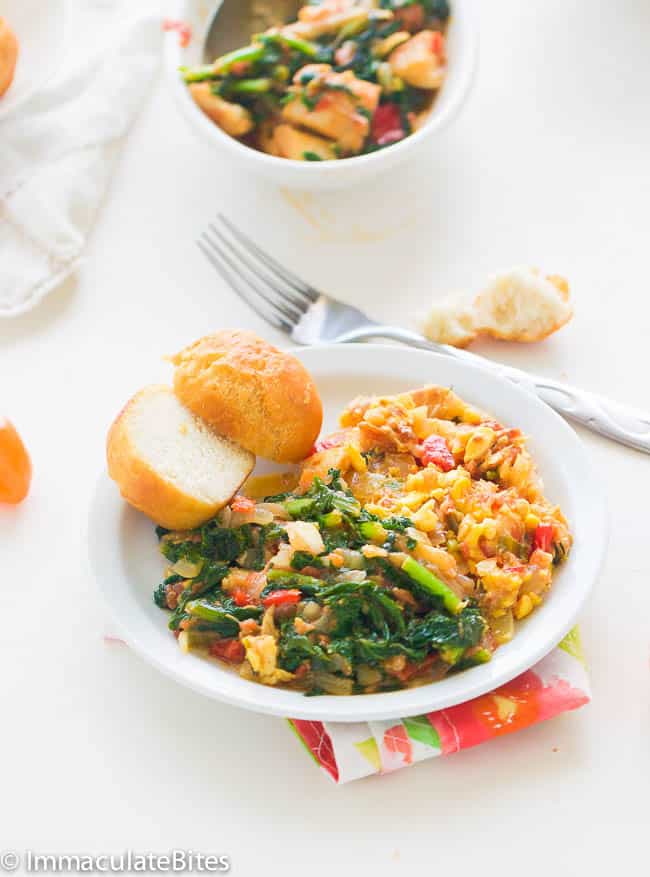 No worries! You can get it at any Caribbean market and some international markets do carry it, depending on your neighborhood, or it's just a click away as sold on Amazon.
Be careful when cooking Ackee since it's delicate. It is advisable to not overcook it cause it melts easily. Add towards the end when you only have about 3-5 minutes left and avoid continuous stirring.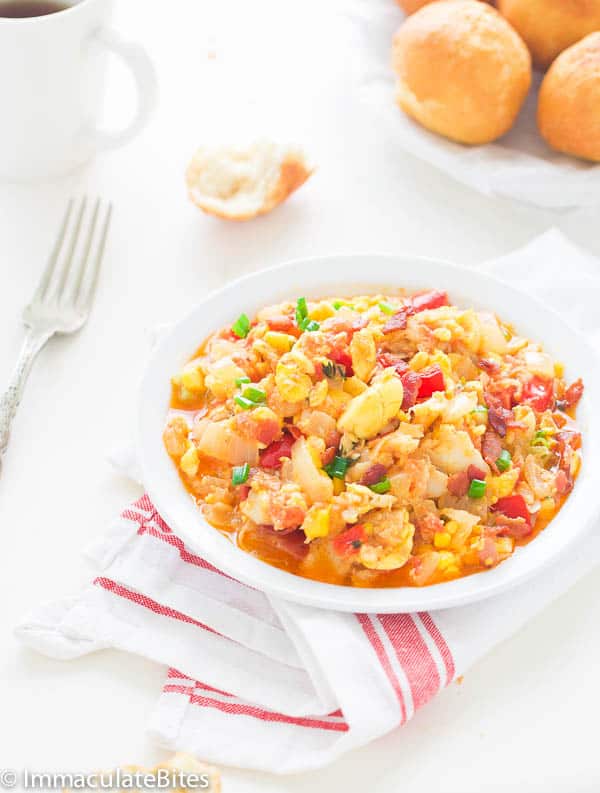 Do pair it with these Caribbean Dumplings here, or boiled green bananas, Callaloo and/or fried plantains. Because it is customary and all of these make it a scrumptious breakfast.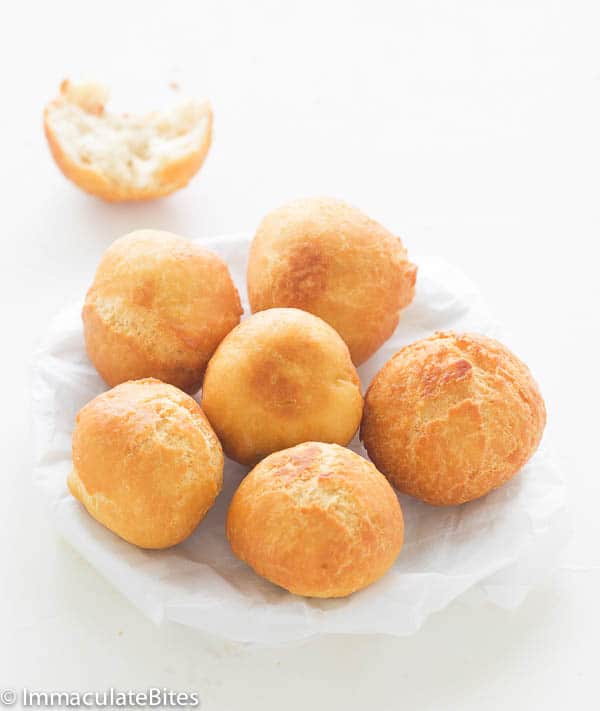 Enjoy!!!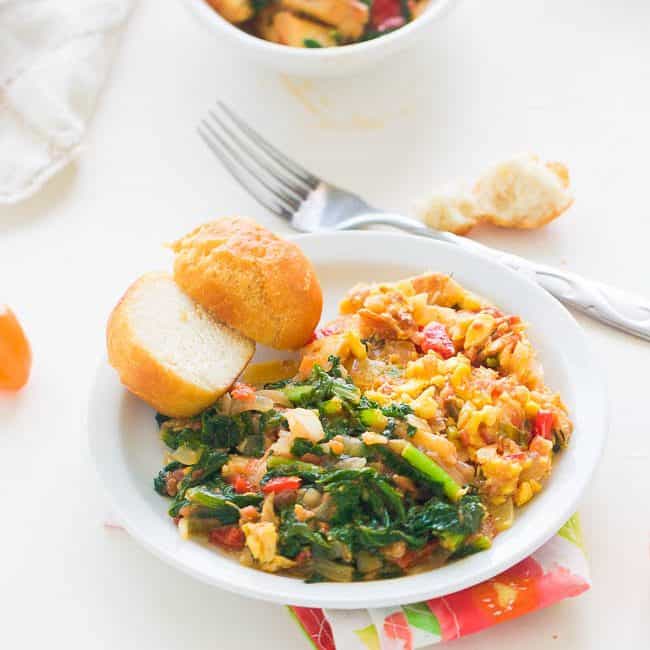 Print
Jamaican Ackee and Saltfish
Jamaican ackee and saltfish is the quintessential Jamaican dish that will broaden your breakfast horizons and give you a delightfully unique tastebud sensation. It's made with a few ingredients you may not be familiar with, but believe me when I say that this breakfast is fit for a queen (or king 😉).
Ingredients
4-6

slice

bacon,

chopped

½

pound

boneless salted codfish

¼

cup

vegetable oil,

or more

1

teaspoon

garlic,

minced

1

sprig

fresh thyme

1

onion,

chopped

2

tomato,

diced

2

scallion,

chopped

1

small

bell pepper,

sliced

1

teaspoon

black pepper,

freshly ground

1

teaspoon

paprika,

optional

1

Scotch bonnet pepper,

sub about ½ teaspoon cayenne pepper

1

18-ounce

ackee,

drained
Instructions
Soak salt cod in water overnight. Boil it if you don't want excess salt. Then set it aside.

Sauté your bacon in a large skillet over medium heat until brown and crisp; this may take about 3-5 minutes.

Then transfer the bacon from the skillet to a plate.

You will have some bacon drippings left in the pan; remove them and leave 1-2 tablespoons of bacon.

Then add a tablespoon or two of vegetable oil to the pan, and add the onions, garlic, thyme, and green onions.

Sauté for about a minute, occasionally stirring to prevent it from burning.

Add the tomatoes, continue cooking for about 3 minutes, then add the hot pepper and white pepper. Mix until the ingredients are thoroughly combined. Cook for about 5 minutes or more, adding water as needed.

Finally, throw in the saltfish, cook for a few minutes, add the ackee and cook for 3 more minutes or more - adjust the seasoning to taste. Remove your ackee and saltfish from the heat and let it cool. You may prepare this a day in advance.
Tips & Notes:
FYI, you can't find the fresh Ackee here in the U.S, because it is considered Poisonous. Yeah! Poisonous yet Precious! If not picked or boiled properly. Rest assured,the ones here, have been vetted by the FDA and are considered safe.
Nutrition Information:
Serving:
100
g
|
Calories:
377
kcal
(19%)
|
Carbohydrates:
8
g
(3%)
|
Protein:
18
g
(36%)
|
Fat:
30
g
(46%)
|
Saturated Fat:
18
g
(113%)
|
Cholesterol:
51
mg
(17%)
|
Sodium:
240
mg
(10%)
|
Potassium:
544
mg
(16%)
|
Fiber:
2
g
(8%)
|
Sugar:
3
g
(3%)
|
Vitamin A:
1710
IU
(34%)
|
Vitamin C:
61.3
mg
(74%)
|
Calcium:
26
mg
(3%)
|
Iron:
1
mg
(6%)
Nutrition Facts
Jamaican Ackee and Saltfish
Amount Per Serving (100 g)
Calories 377
Calories from Fat 270
% Daily Value*
Fat 30g46%
Cholesterol 51mg17%
Sodium 240mg10%
Potassium 544mg16%
Carbohydrates 8g3%
Protein 18g36%
Vitamin A 1710IU34%
Vitamin C 61.3mg74%
Calcium 26mg3%
Iron 1mg6%
* Percent Daily Values are based on a 2000 calorie diet.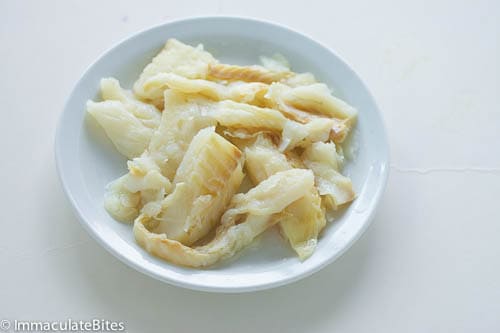 Soak salt cod fish in water over-night, if needed boil to get rid of excess salt. Shred in large pieces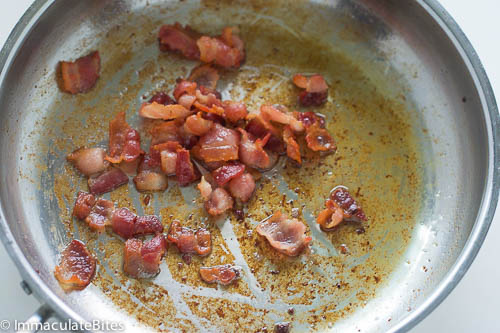 Sauté bacon until brown and crisp this may take about 3-5 minutes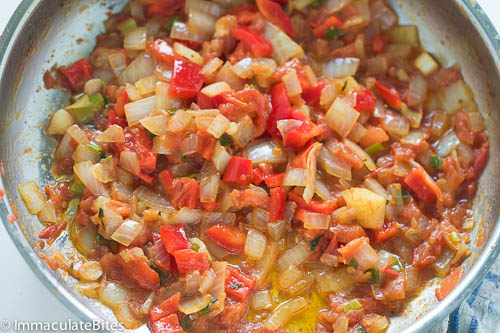 Combination of sauté onions, garlic, thyme, tomatoes, green onions, red bell pepper and pepper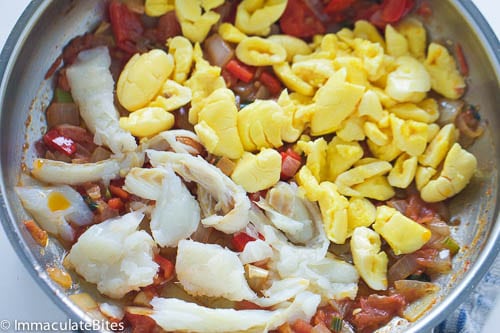 Finally throw in salt fish, cook for a few minutes then add ackee and cook for another 3 minutes or more -adjust the seasoning, to taste