The southern states of America is a melting pot of culture that boasts a vast collection of comfort food, most of which have strong African background. Black culture is rich with food filled with vibrant flavors that have been passed from one generation to another. The collective experience that our community experienced influenced the African-American cuisine we all know and love today.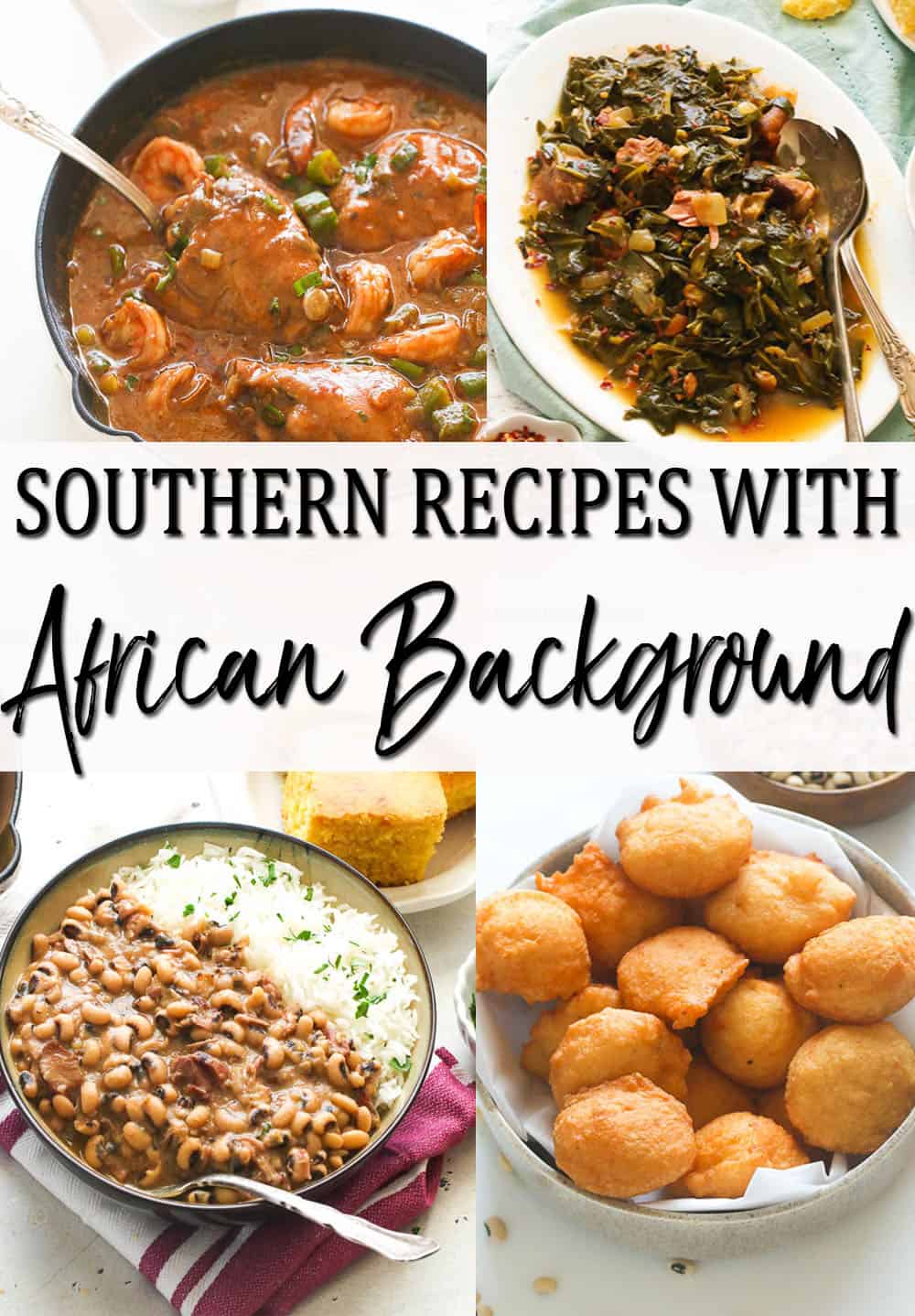 The transatlantic slave trade has drastically uprooted the African background of men and women leaving the next generations culturally blind. Luckily, food has been a great avenue to pass on our practices and let our heritage live on.
In celebration of Black History month, I've compiled a list of southern food with easily recognizable African heritage. This is to honor the efforts, struggles, challenges, and victories our brothers and sisters endured to fight for equality. You'll surely see the African culture in these southern food recipes.
Easy Jambalaya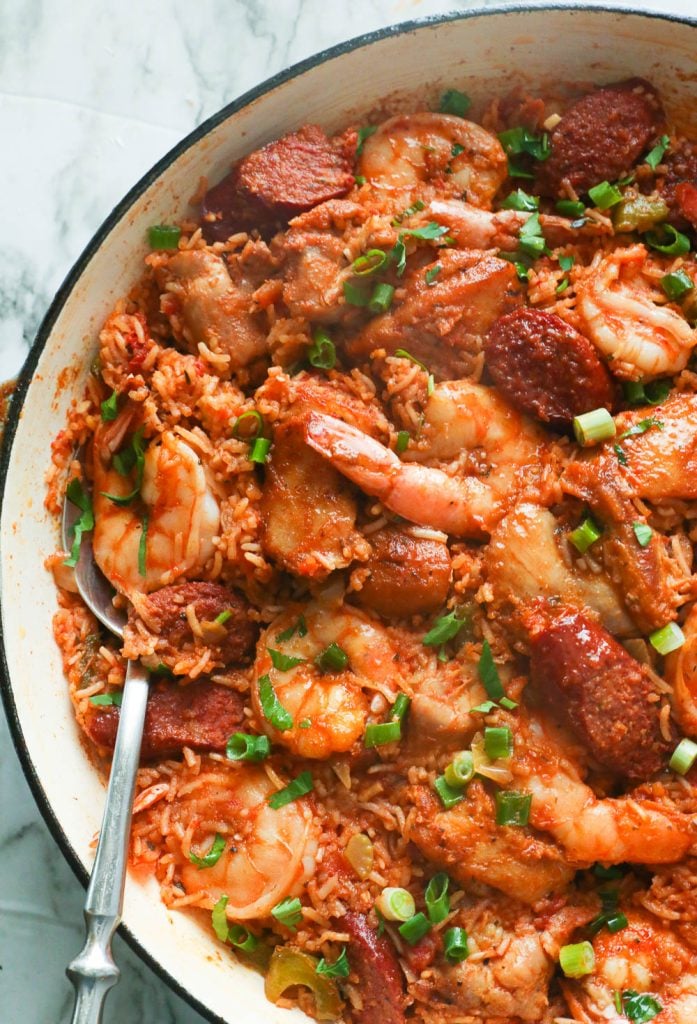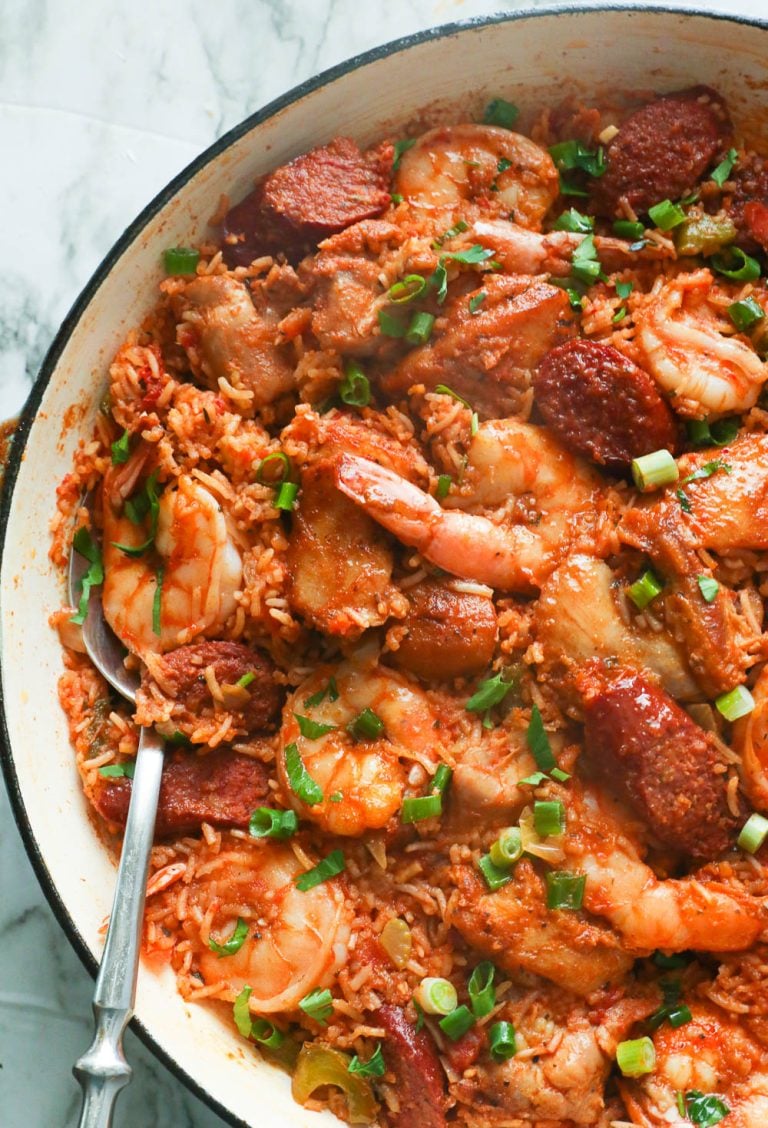 Any list of southern recipes wouldn't be complete without the famous Jambalaya. This rustic rice dish combines the bold flavors of meat, veggies, rice, and spices. The aromatic ingredients of this dish make preparation super mouthwatering.
Jambalaya is uncannily similar to Jollof Rice, a West African dish that's also close to paella. This shows that the Jambalaya has both Creole and Cajun influences.
Both Jambalaya and Jollof rice are prepared in a single pot that requires the proper caramelization of veggies and meat. This results in the color of the dishes we're familiar with.
Jambalaya Recipe
Jambalaya – This classic Southern one-pot dish boasts bold meaty flavors from chicken, sausage, shrimp, and intense Cajun spices. This protein-loaded dish is surprisingly easy, making it perfect for a weeknight meal yet lavish enough for entertaining. Everything you want for dinner is right here!
Check out this recipe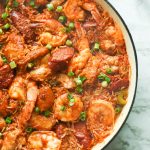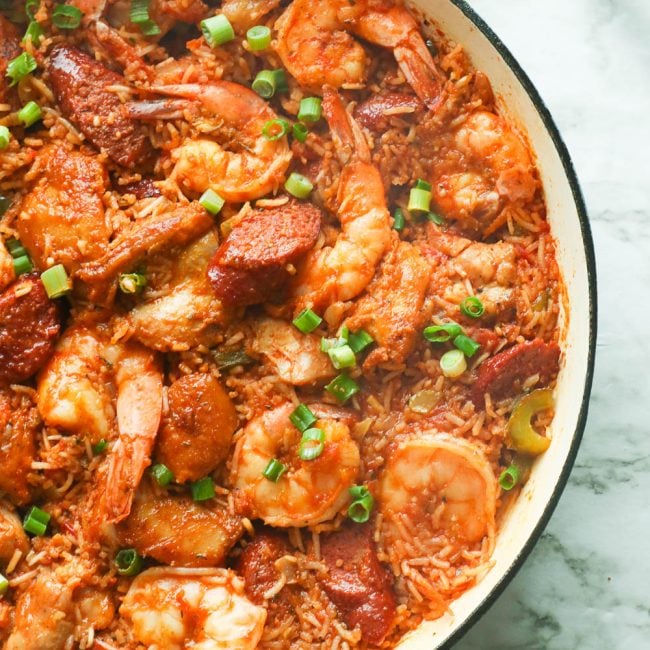 Hopping John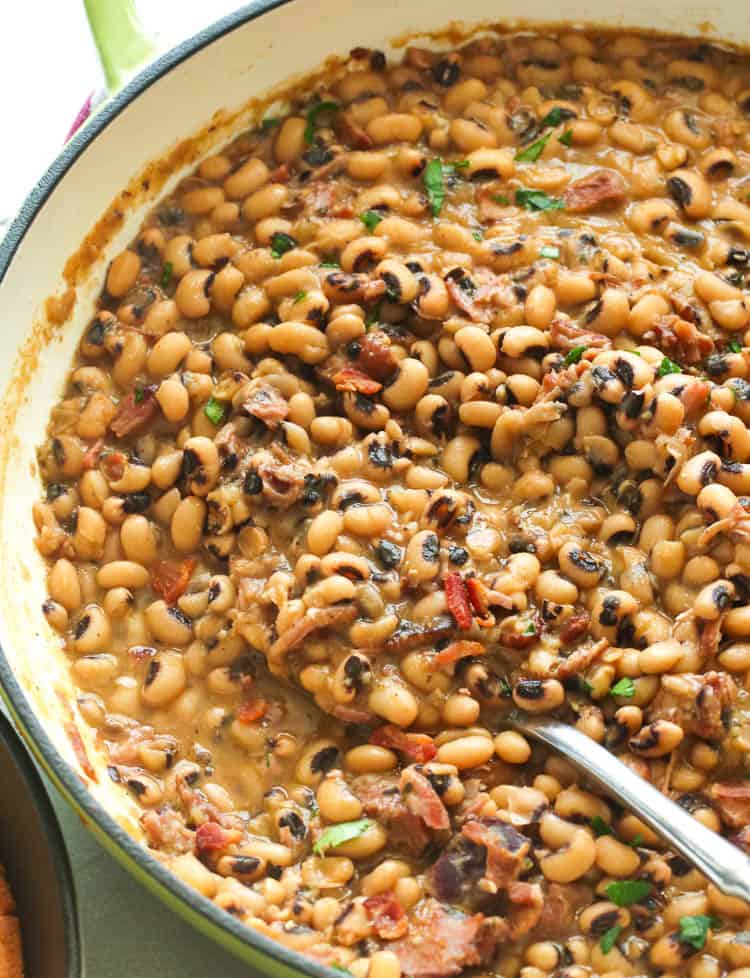 This southern recipe uses iconic flavors that will tell you it is indeed from the south. Smoky, savory, and spicy. The main ingredient for this recipe is black-eyed peas which are highly nutritious.
West Africans brought black-eyed peas to the west indies in the 17th century. As European slavers moved across the Atlantic, so did the beans. These were given as rations to the slaves during the middle passage which established its image as a poor man's beans.
In America, it's highly cultivated in the southern states where it's a staple to make various comfort food. Similar to its African counterpart Red Red (African Stewed Black Eyed Peas) it's both easy and tasty.
Hoppin John
Hopping John – Savory, smokey, a bit spicy and hearty black-eyed pea stew that is perfect any day of the year. A Southern classic recipe that is super easy to make and richly-flavored. Pair it with rice and cornbread for a much comforting cold-weather dinner!
Check out this recipe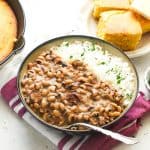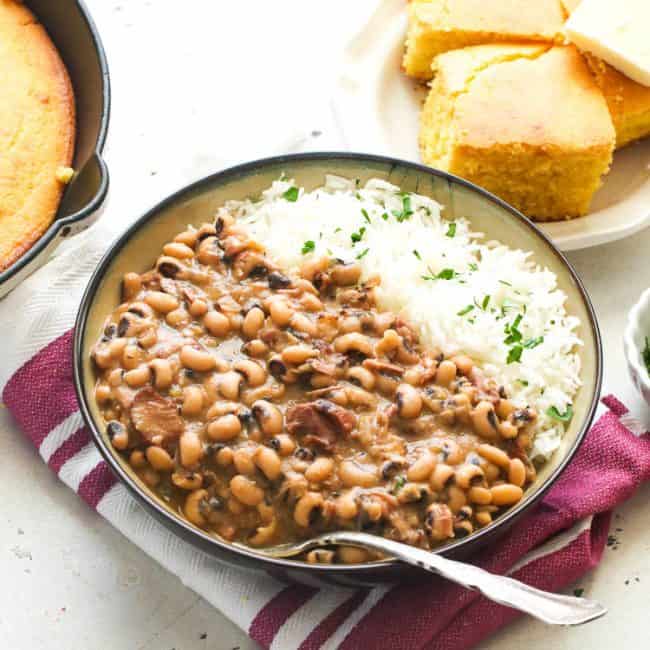 Okra Gumbo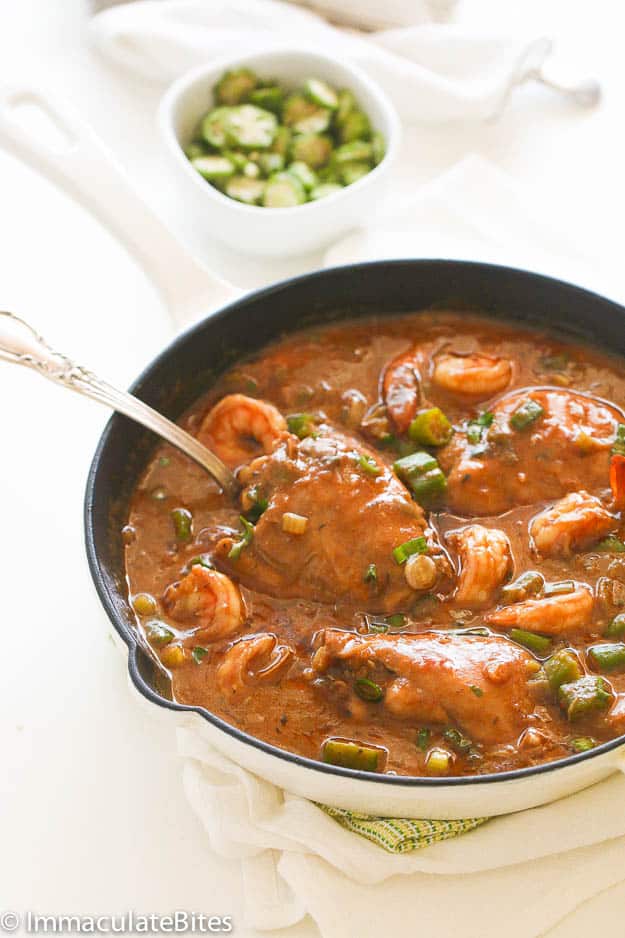 When you talk about southern dishes you simply cannot leave out gumbo. It's a rich mix of the authentic flavors of chicken and shrimp combined with the hearty southern spices. Although a lot of you avoid eating okra, some accounts claim that this was one of the original ingredients used for the dish.
Gumbo perfectly depicts how southern cooking is a melting pot of culture and culinary heritage. The name itself is a West African translation of "okra". The popularity of this veggie in southern dishes started when it was domesticated from West Africa in the 1500s.
Okra is mainly used as a thickening agent for many southern and traditional African stews or saucy dishes just like this popular African Okra/Okro Soup.
Okra Gumbo
Easy Okra Gumbo done right! With rich, authentic flavors and incredibly delicious taste, this protein-loaded southern comfort food dish will have your family begging for more. That's a guarantee!
Check out this recipe
Collard Greens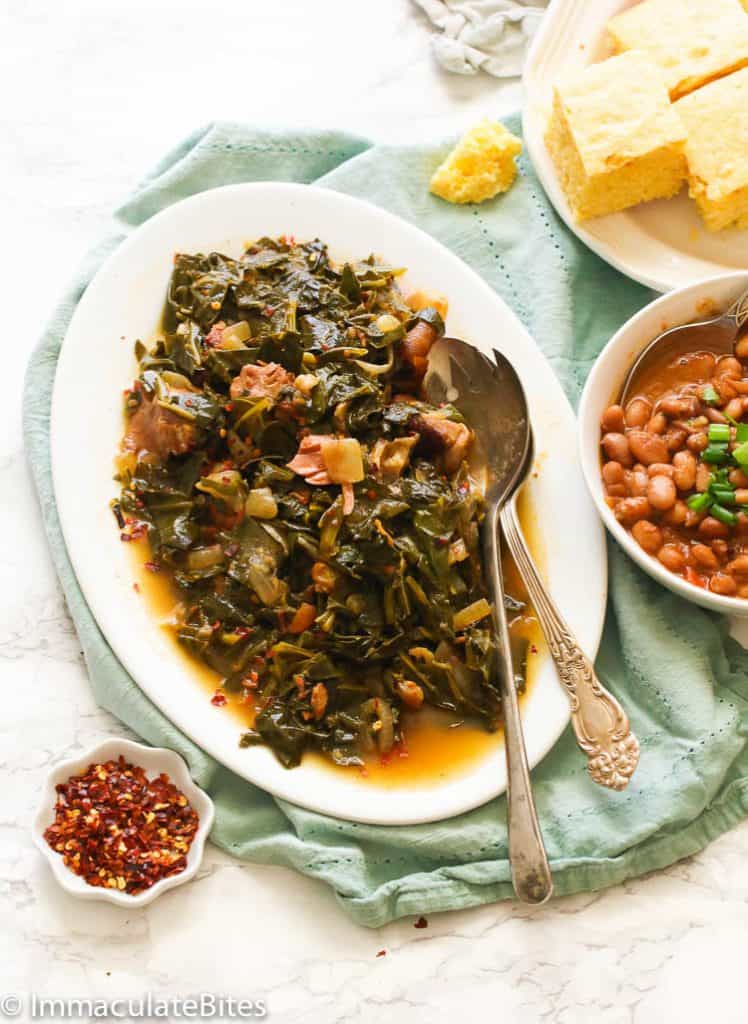 The main ingredient for this dish has a slightly bitter taste but also highly nutritious. The whole dish has a general taste of smoky flavor that goes well as a side dish. It pairs well with classic southern dishes such as Cornbread and Homemade Baked Beans.
Although greens were originally from Greece, America got its first taste when the first Africans arrived in Jamestown. This was only one of the few crops enslaved Africans were allowed to grow for themselves. This ingredient made different dishes which later on became traditional comfort food in the south.
This recipe branches out to different versions both African-style and southern-style. The Ethiopian collard greens are also known as Ye'abasha Gomen perfectly execute the dish the African way.
Collard Greens
Collard Greens – This authentic Southern dish is slowly simmered in a savory and spicy broth loaded with ham hocks and delectable seasonings. It's a flavor-packed take on your favorite leafy greens. Even better, it pairs well with cornbread for that perfect soul-food meal!
Check out this recipe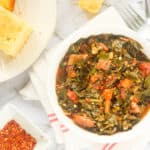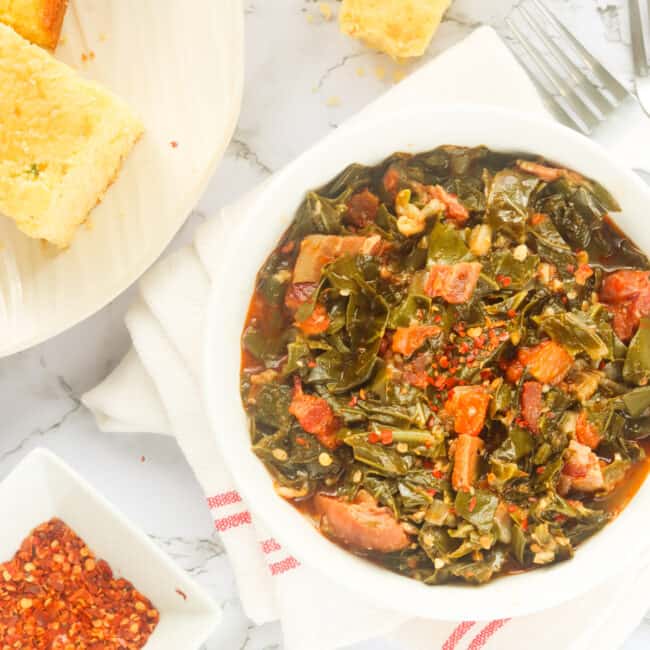 Southern-Style Cornbread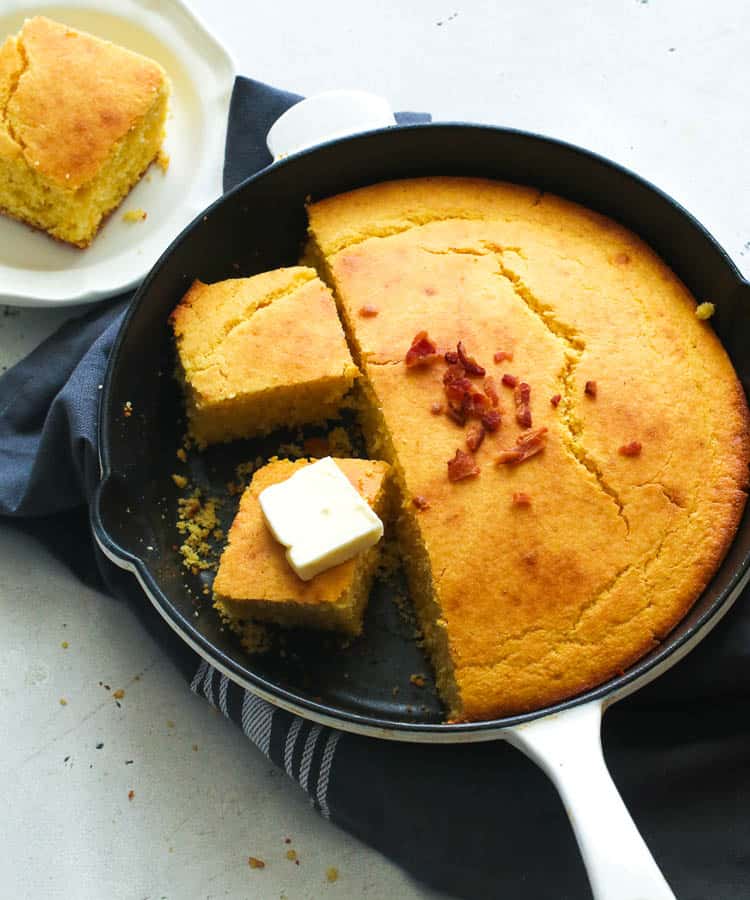 Whether you serve this as a side dish or light snack, this buttery and crumbly southern-style cornbread surely satisfies. This is a great pair for hearty dishes because it doesn't have any overpowering flavors. The main ingredient for this dish, cornmeal, is a black kitchen staple essential in many other Afro-American comfort foods.
The original recipe uses white corn which had few flavors to offer. It wasn't until industrialized milling was introduced that yellow corn, which is sweeter, became more affordable. Because of this, black cooks adjusted their recipes accordingly which made the taste we all love today.
Southern Style Corn bread
Southern Style Corn Bread – crumbly, moist and buttery Southern cornbread all made from scratch with cornmeal, flour, butter, eggs, buttermilk, and a little sugar. Makes a wonderful snack or side to your bean dishes, stews, soups and ribs. You can never go wrong with this quick and easy Southern classic!
Check out this recipe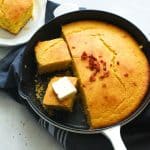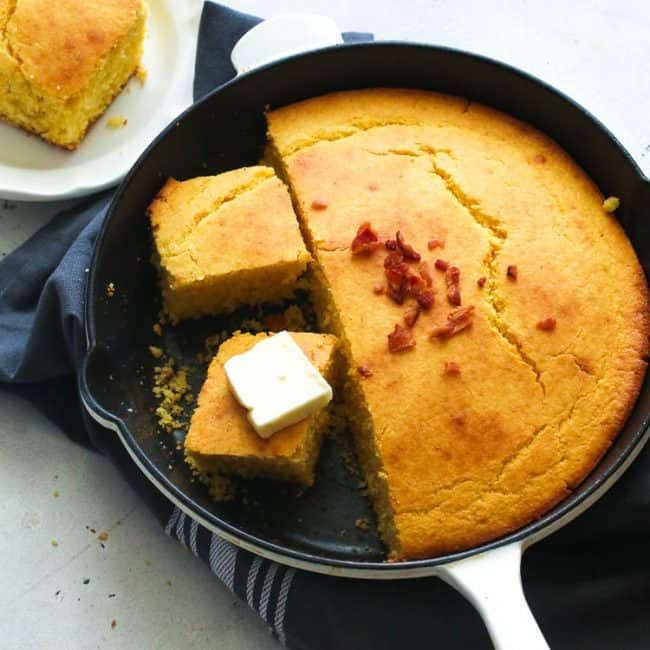 Grits Recipe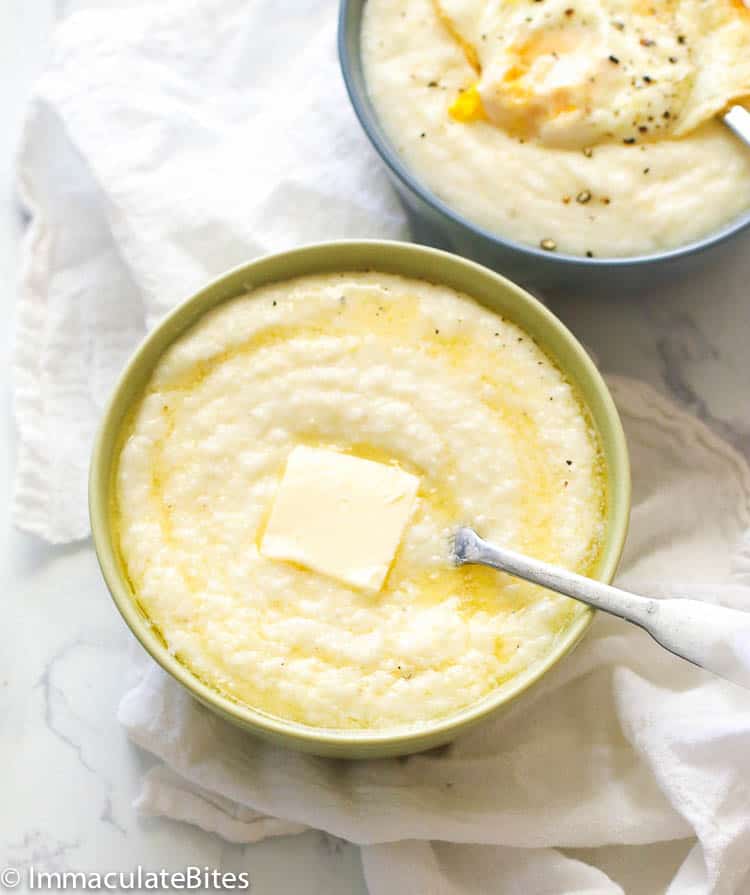 You may know Grits as a versatile southern breakfast staple that's creamy and cheesy. That, I can say, is true. The cheesy and creamy dish is made from cracked and boiled maize which is then mixed with butter and milk. It has an easy porridge consistency which you can serve as it is or top it off with a fried egg.
Grits are considered as one of the south's true blue flavors. This is popularized by southern African-Americans. Nowadays, there are different recipe variations of this dish such as Cheesy Grits and Cajun Shrimp and Grits.
Grits Recipe
A Southern staple breakfast or side dish that is creamy, cheesy, and so versatile. Great served with eggs and sausages for breakfast and as a side for other meaty deliciousness!
Check out this recipe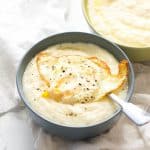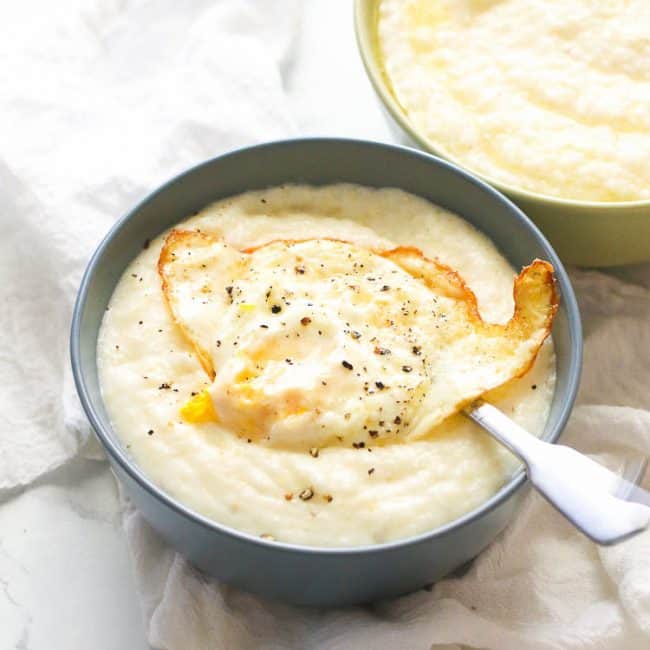 Black Eyed Peas Fritters
This simple spicy and crunchy snack also serves as a great appetizer especially when served with African Pepper Sauce. What I love about this snack is that it's full of simple flavors that, when mixed, make a complex combination.
Africans from different nations would be familiar with this dish but might call it by different names. Whether you call it Accra, Akara, Kosai, Akla, or Koose', this simple West African snack or side dish is definitely delicious across all languages.
Let us all remember that food is the epicenter of our culture. No matter where we are in the world, our heritage lives on with the flavors, ingredients, and way of cooking. Let us all celebrate Black History Month together!
Black-eyed peas fritters(Akara)
Black Eyed Peas Fritters- Spicy, crispy and crunchy, irresistible Fritters made with fresh black eyed peas, onions, hot pepper, and salt .
Check out this recipe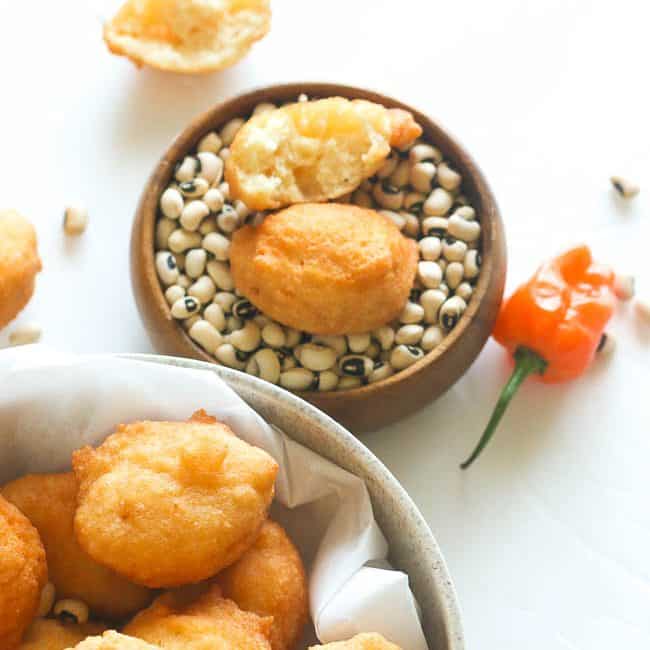 Print
Southern Food with African Background
In celebration of Black History month, I've compiled a list of southern food with easily recognizable African heritage. This is to honor the efforts, struggles, challenges, and victories our brothers and sisters endured to fight for equality. You'll surely see the African culture in these southern food recipes.
Instructions
Choose the recipe you want to make.

Gather up all the ingredients.

And celebrate Black History Month through food!