Are you ready to get out yourself of the rut of "What's for dinner?" You'll be ecstatic with this collection of delicious, incredibly fast, and super simple chicken breast recipes that give the same o' a new twist.
Let's face it! Cooking every night of the week can get old. Changing things up with new and exciting flavors will get you back into the swing of things and put a bounce in your step and a sparkle in your eyes.
Chicken breasts may not be the most economical choice, BUT it is one of the fastest and easiest cuts available. And when you have very little time to get a healthy dinner on the table, having these babies in the freezer can be a life-saver.
A definite advantage to the chicken breast is that it is a good source of lean protein. One that can be baked, fried, or grilled.
You can also make it in a slow cooker, Instant Pot, or smoker. It doesn't get much more versatile than that.
Another time-saver is poaching the chicken ahead and throwing it all together in a couple of minutes.
We've put together 20 of our favorite chicken breast recipes for a delightfully pleasing change of pace. Let's get down to it!
The Chicken Breast Recipe Roundup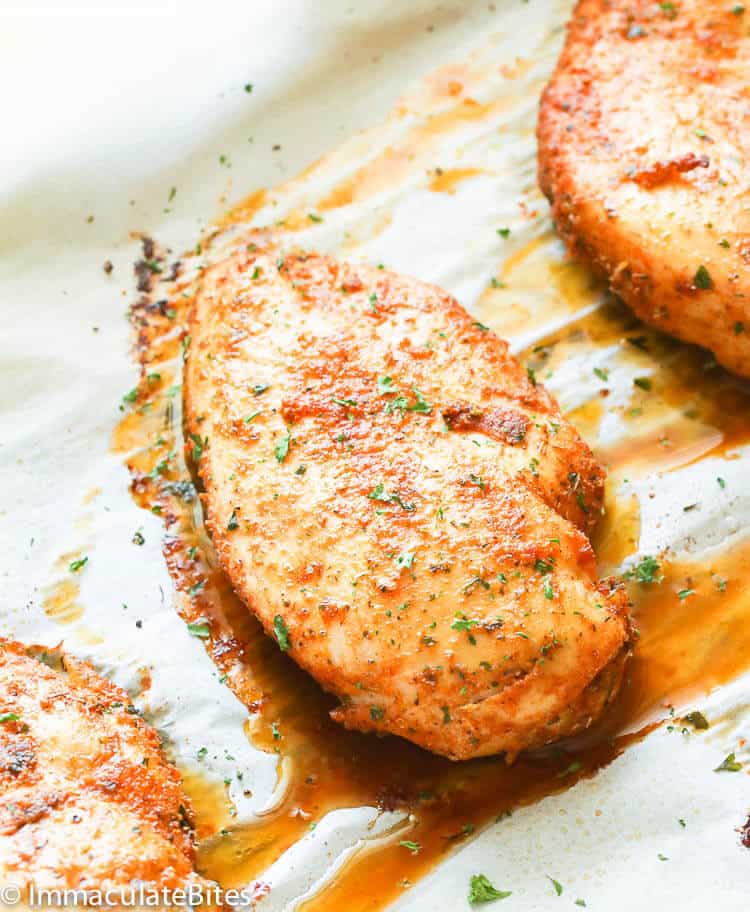 The perfectly juicy and beautifully browned baked chicken breast with the tiniest amount of prep work and just a handful of ingredients will surely make its way into your regular go-to recipes. Even though I really try to change things up with beef, pork, and fish, it's always chicken that wins when I'm pinched for time.
2. Creamy Lemon Garlic Chicken Breast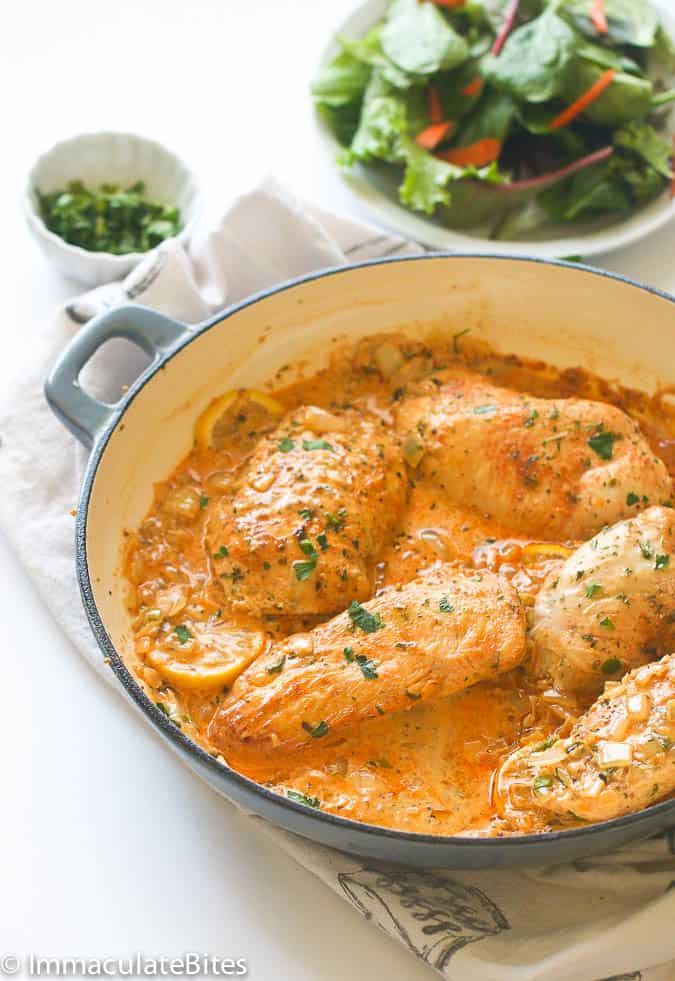 This fantastic creamy lemon garlic chicken breast recipe is outrageously easy. And so delicious! It's spicy and packed with flavor, making it perfect for a drool-worthy weeknight meal that is ready and on the table in 30 minutes. This one is the ultimate in a quick and easy chicken dinner.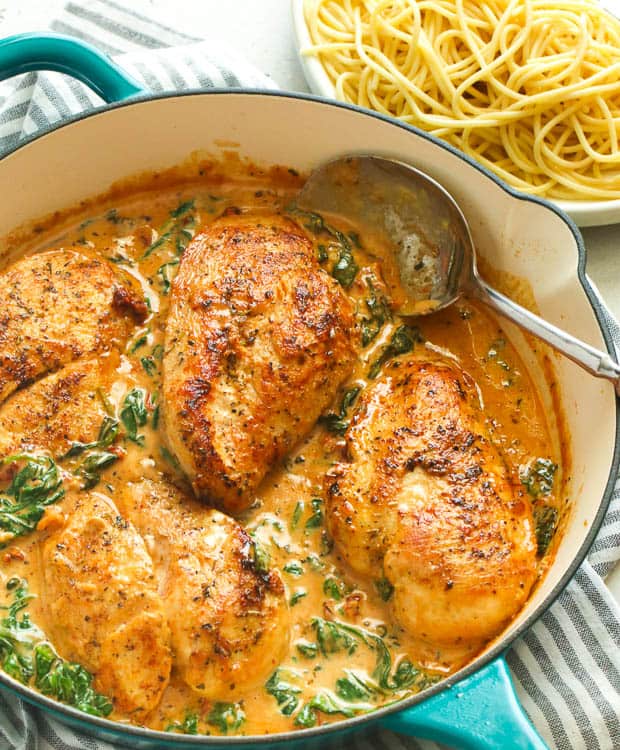 A beautiful one-pan dish offers a deliciously creamy chicken meal in a rich garlic cream sauce ramped up with sun-dried tomatoes and Italian seasonings. It's perfectly served over pasta and takes no time at all to throw it all together. And you know me, I had to spice it up some more.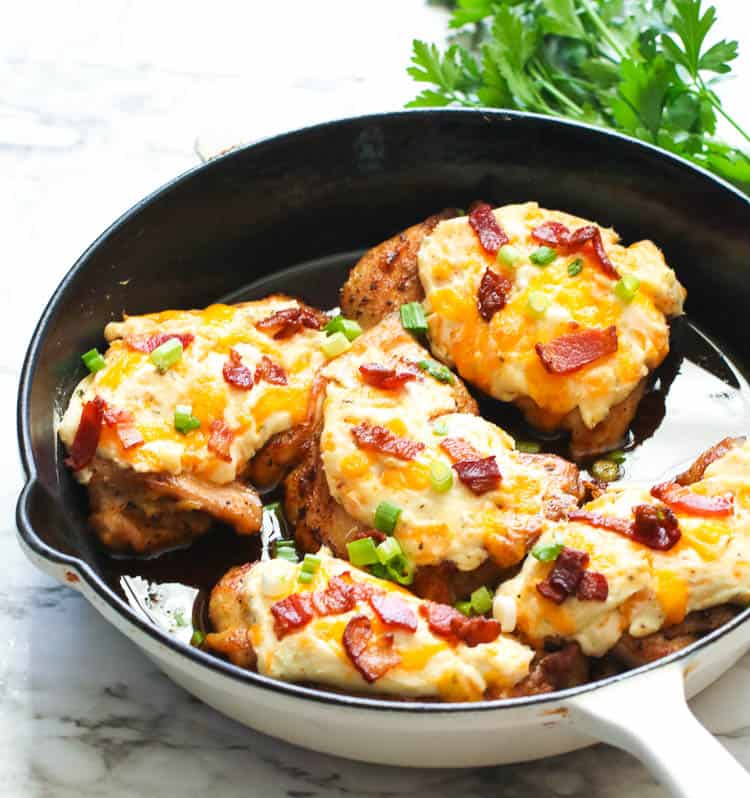 Are you looking for a "scrumpdillyicious" and easy baked chicken dinner ramped up with ranch dressing seasoning, cream cheese, and crispy bacon bits? This flavorful LOW-CARB dish that is super filling and flat-out delicious can be served in so many ways! It doesn't matter if you have chicken breasts or thighs; this recipe is really a game-changer.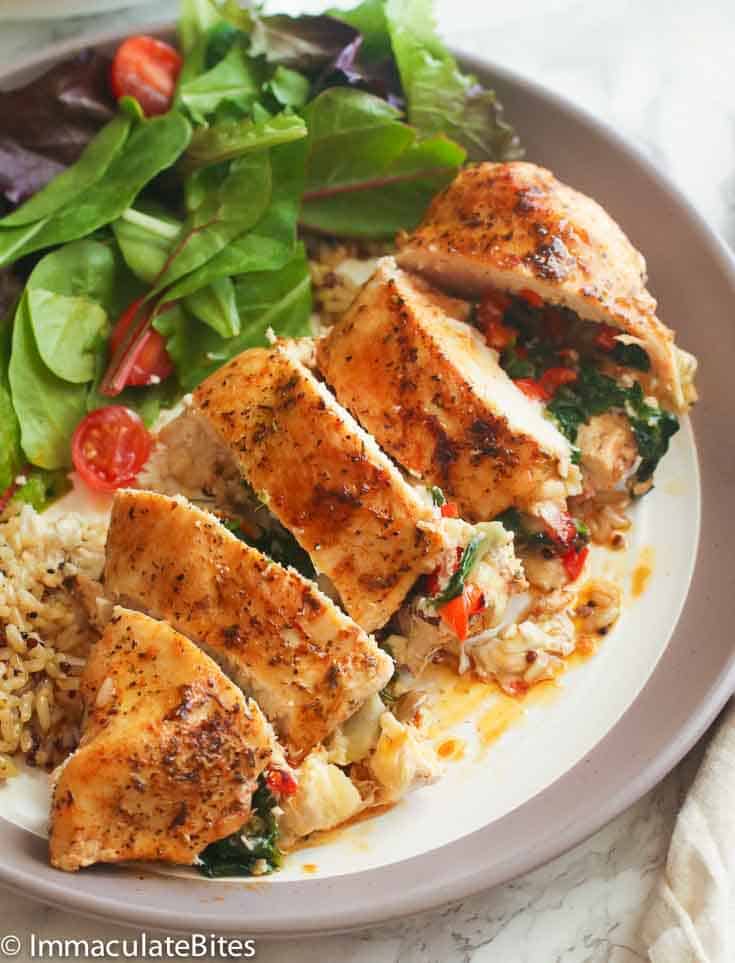 Stuffed chicken breasts always sounded so complicated. However, this juicy boneless chicken breast stuffed with red bell peppers, fresh baby spinach, and cheese is as easy as it gets. The best part is it's veeerrry versatile. Once you get the hang of it, you won't even need a recipe.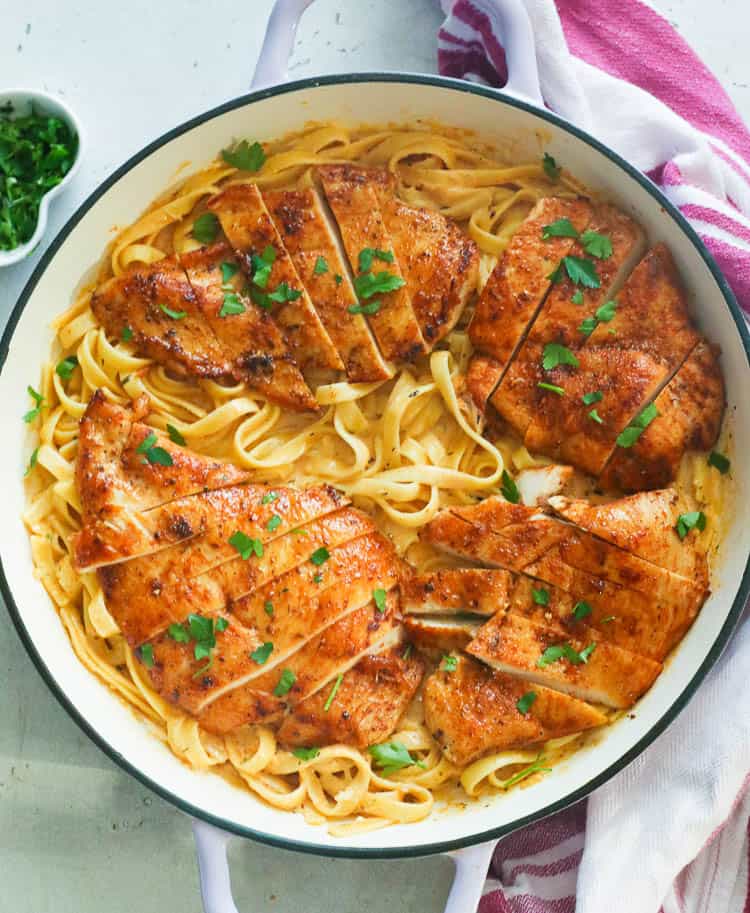 Just when you thought you couldn't do better than Chicken Alfredo, I decided to kick it up a few notches on the flavor scale by adding my favorite Cajun spice mix. And the sauce is so easy that you won't even break a sweat. How hard is mixing pure cream, milk, cheese, and seasonings? When you're in the mood for a fabulous pasta dish, this is the one!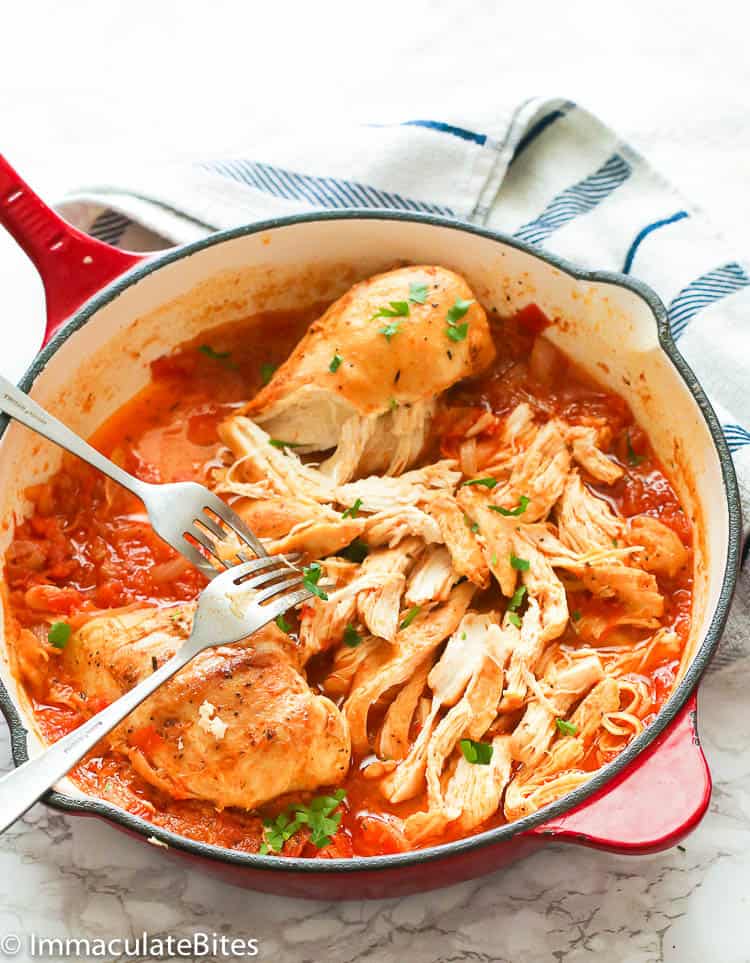 Perfectly moist and seasoned chicken breast is about as versatile as you can get. It makes the perfect filling for quesadillas, casseroles, and quick sandwiches. And it freezes well for super easy weekly meal prepping. It's especially delicious in Tinga and even easier in an Instant Pot.
8. Marinated Grilled Chicken Breast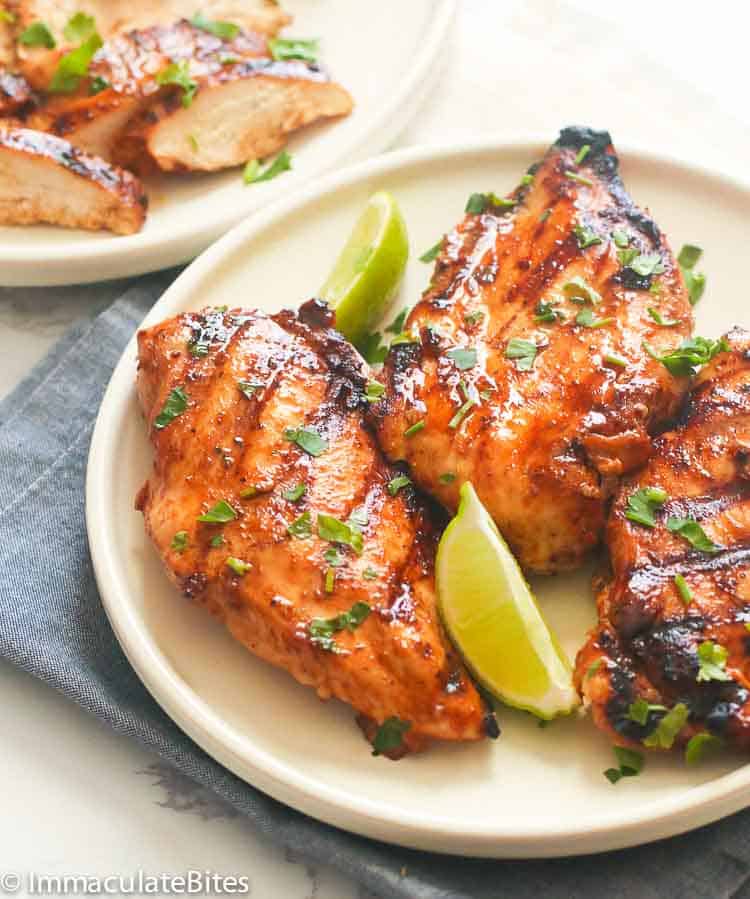 Fire up the grill (or simply turn on the oven) for incredibly moist, juicy, and ridiculously delicious grilled chicken breasts. You can have these beauties soaking overnight in an easy, no-fuss, flavor-intense marinade. And you don't have to reserve this marinade just for the breast. Any part of the chicken will be happy to bathe in this lusciousness.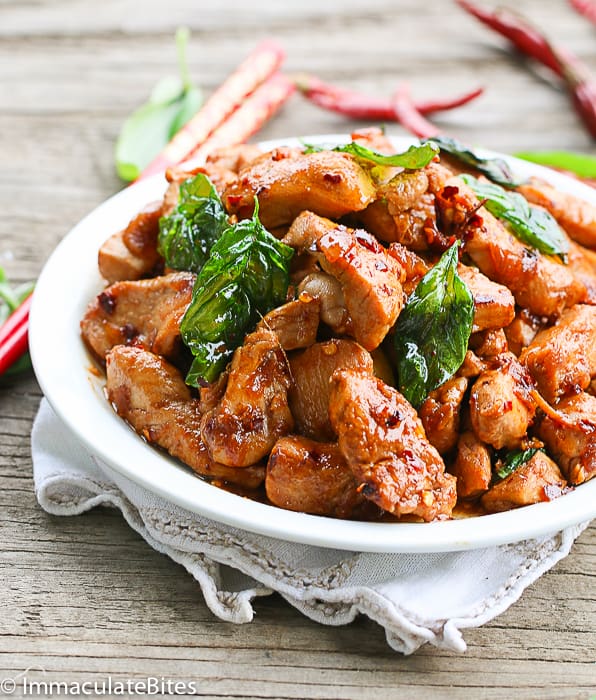 Do you want a super easy dinner that's faster than ordering takeout? This is it! The insanely delicious (and healthy) dinner is ready in less than 20 minutes. That's less time than it takes to go by your local takeout joint. Even better, you know exactly what your family is eating. The garlic, Thai basil, and chili pepper get together for an unforgettable flavor experience.
10. Creamy Chicken Pasta Salad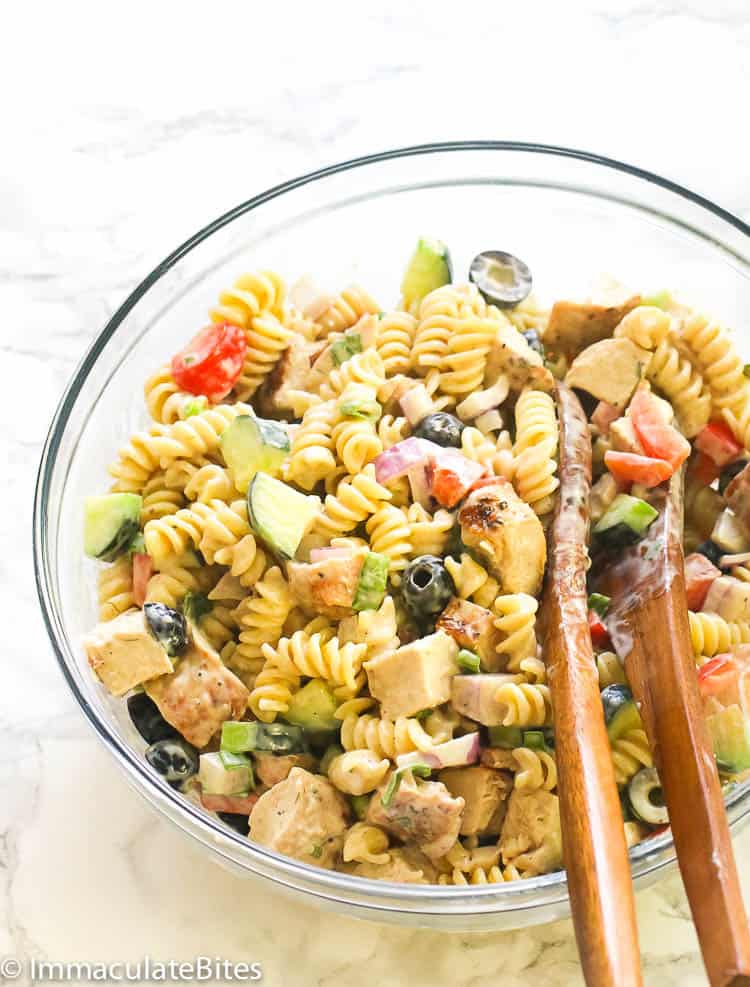 A filling and an oh-so-easy pasta salad packed with great flavors, textures, and colors that make a fantastic summer dish. Perfect as a side or a one-dish meal all by itself! There's something so comforting about a chicken pasta salad; and wonderfully filling with healthy protein, veggies for nutrients and minerals, and pasta for carbs. Use can use whole wheat pasta if you want to make it even healthier.
11. Chicken Francese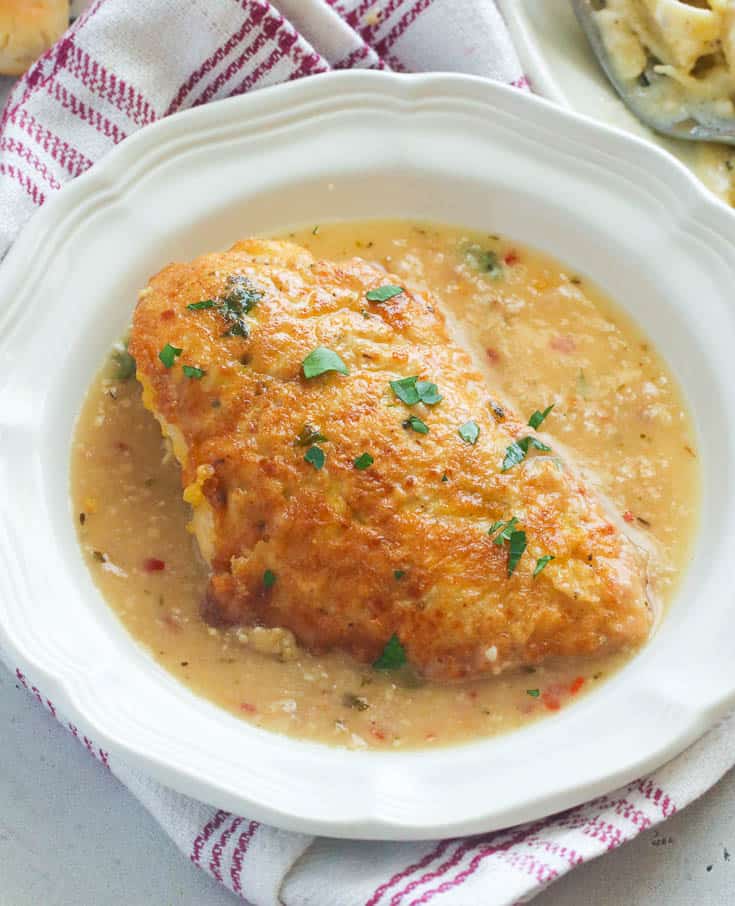 This popular Italian-American dish is made with a basic egg and flour coating. The chicken is pan-fried until golden (of course, in butter), then simmered in a lemony white wine sauce. It's hard to beat. But then, when you see it's ready in just 20 minutes, it will definitely become one of your go-to, I'm-in-a-rush-and-I-don't-know-what-to-make recipes that will save the day.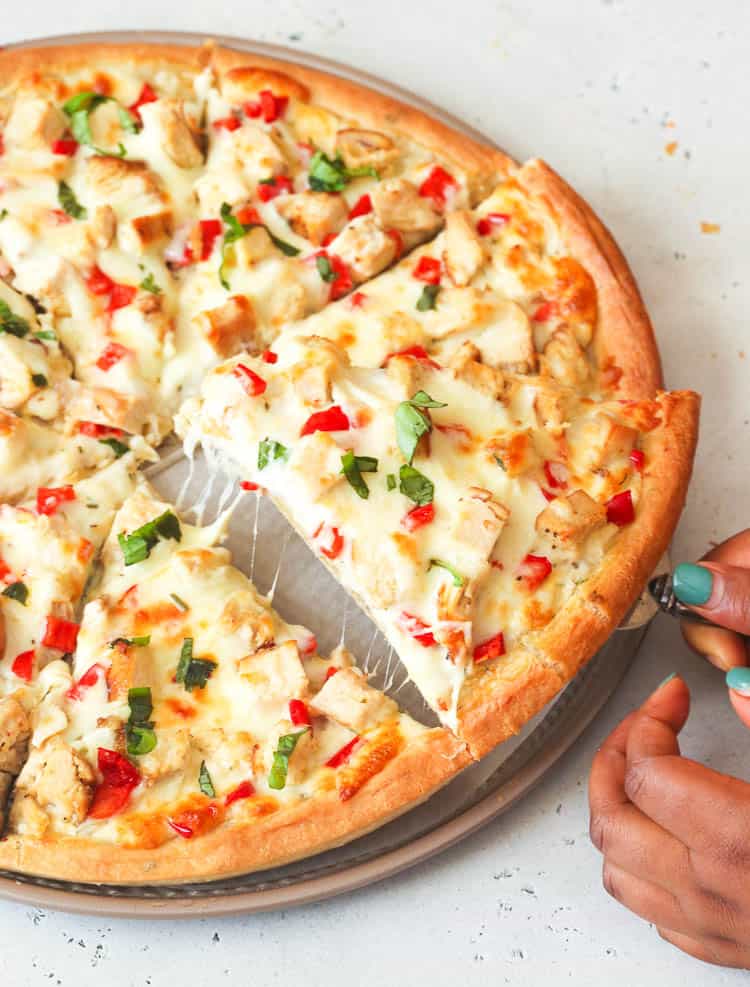 Everyone loves Chicken Alfredo. But sometimes, do you find yourself wanting something different than pasta? Now you can have the same soul-satisfying comfort food in the form of a pizza. The white pizza sauce is slightly different than Alfredo sauce, and it's so much easier and just as delicious.
13. Chicken Marsala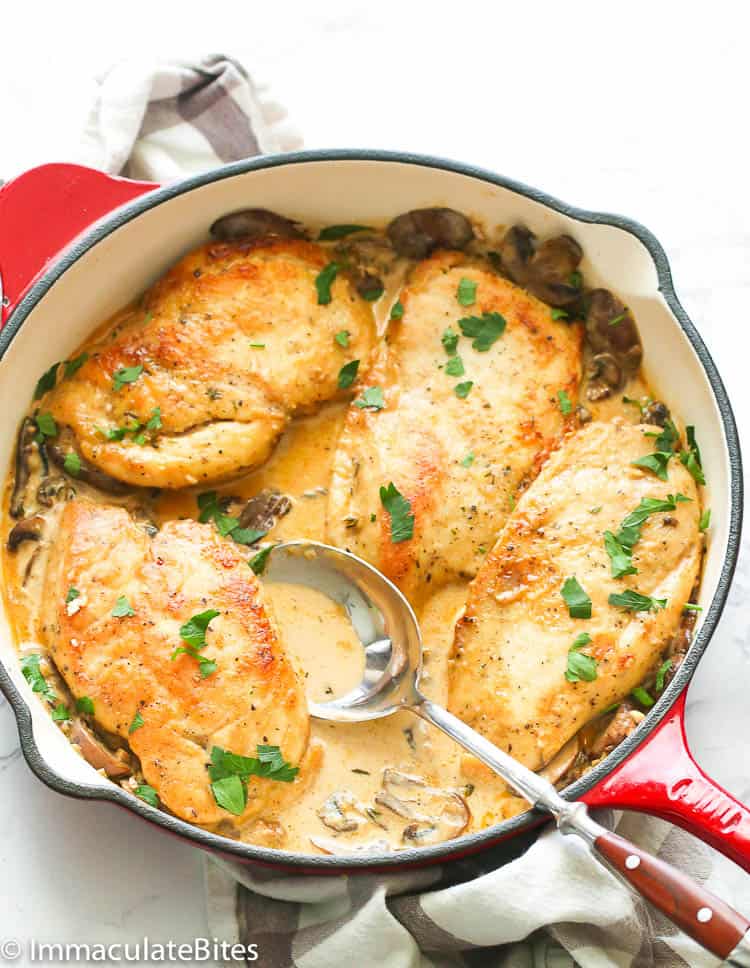 Enjoy a restaurant-quality chicken dish that is super easy to make and wonderfully delicious. Pan-fried chicken breast tossed in a creamy, savory, and sweet sauce with mushrooms is an authentic weeknight delight for the entire family. So breathe while you catch up on everything, knowing that a healthy dinner is a few minutes away.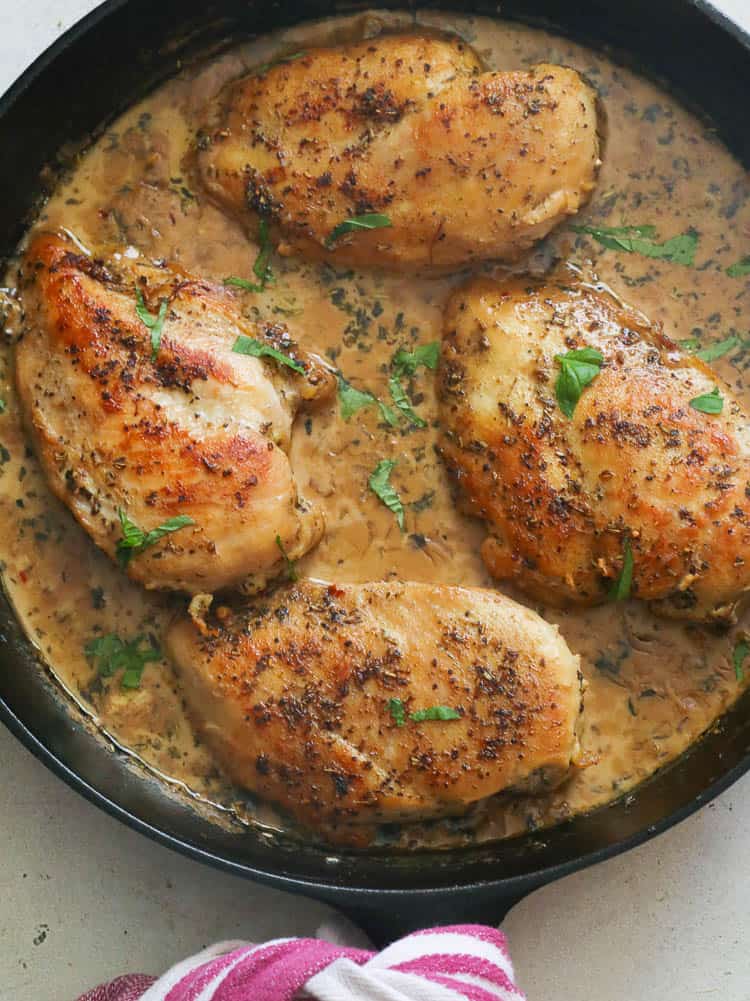 The balsamic sauce in this incredible chicken breast recipe is deliciously savory and tangy. Adding butter, onion, garlic, thyme, Italian seasoning, chili flakes, and heavy cream took this baby to a new level of soul satisfaction.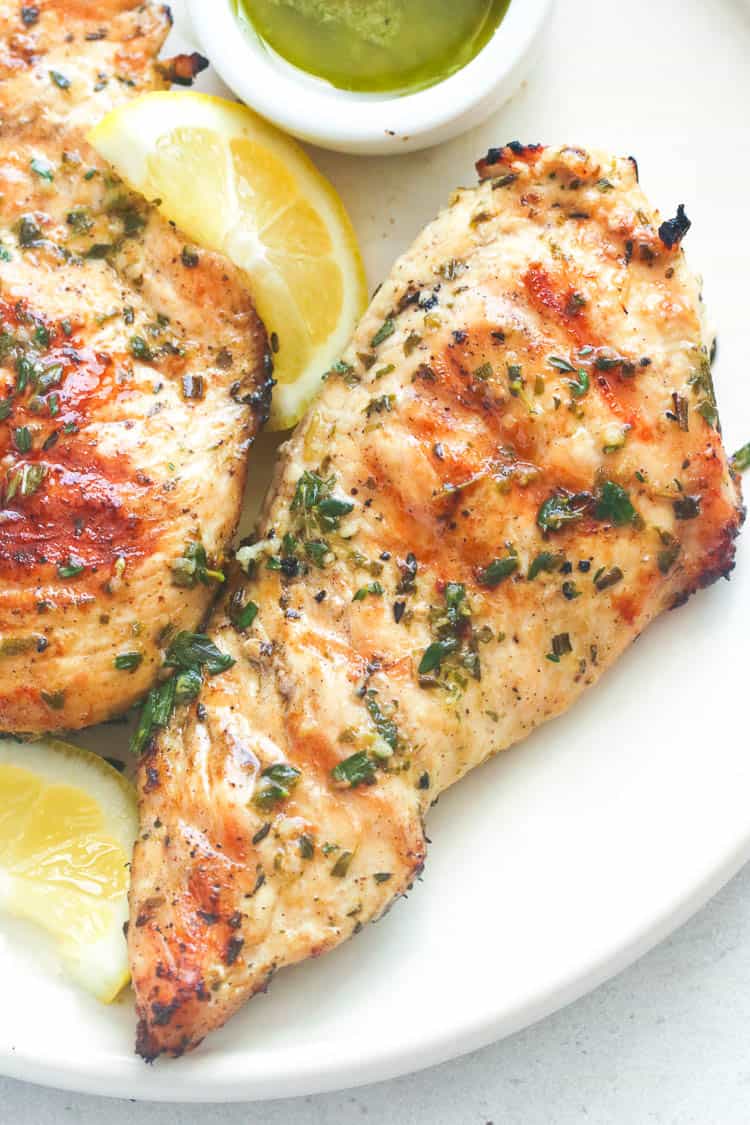 This incredibly flavorful Greek marinade is perfect for chicken breast or any other part of the chicken, for that matter. Not only is it amazingly easy to make, but it's also insanely flavorful. The tender marinated chicken (grilled, pan-fried, or oven-baked) goes well on salads, gyros, sandwiches, and even rice. You only need a handful of fresh ingredients for this kid-approved chicken breast recipe.
16. Chicken Sandwich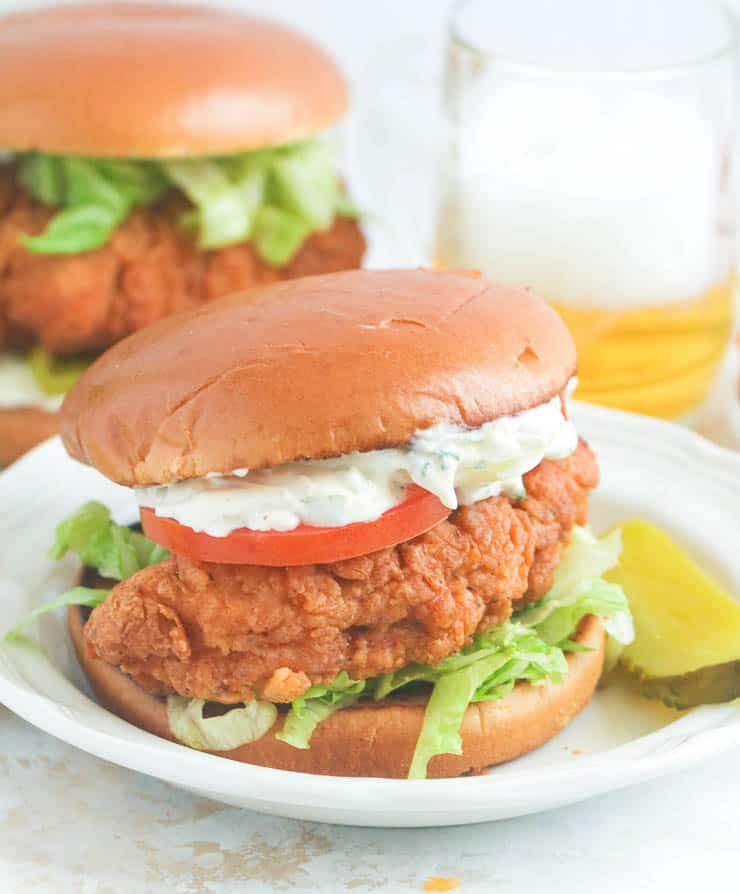 Forget fast-food chicken sandwiches! The first time you sink your teeth into this deliciously crispy CHICKEN SANDWICH, you may start dreaming about it. From the tender, juicy meat to the perfectly toasted bun, everything about this recipe is mouthwatering. The love affair with Southern-style fried chicken made more gratifying in an easy-to-grab-and-go sandwich.
17. Orange Chicken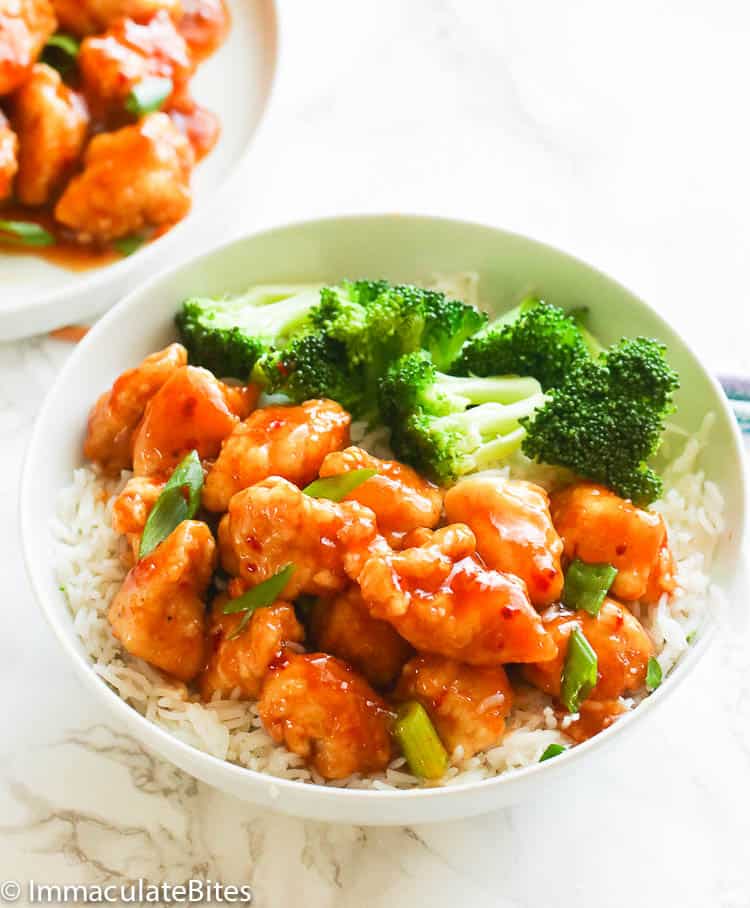 This popular Chinese-American dish is cubed, battered, fried chicken breast coated in a sweet and spicy orange-flavored sticky sauce. While I still can't imagine life without Chinese takeout, this incredible recipe has its place in my weekly menu. And though it's not an authentic Chinese dish, it has all the Asian flavors I absolutely love.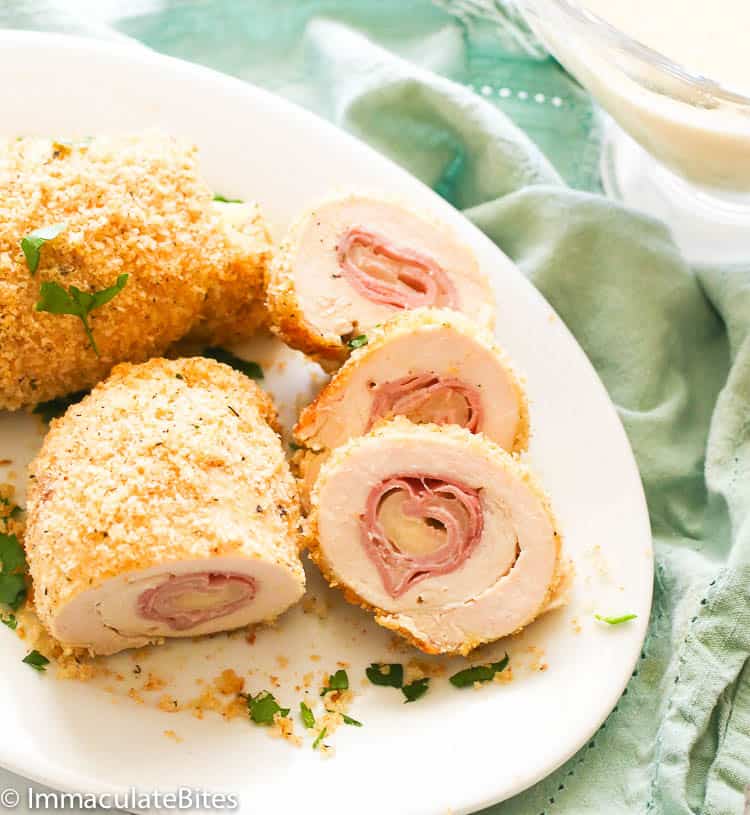 When I tried Chicken Cordon Bleu in a fancy French restaurant, I thought it would be complicated to put together. This surprisingly easy French classic ham-and-cheese-stuffed chicken breast coated with beautiful crunchy breadcrumbs is a perfect dinner all by itself. Add an easy tossed salad, and you have a complete meal.
19. Stir Fry Chicken and Vegetables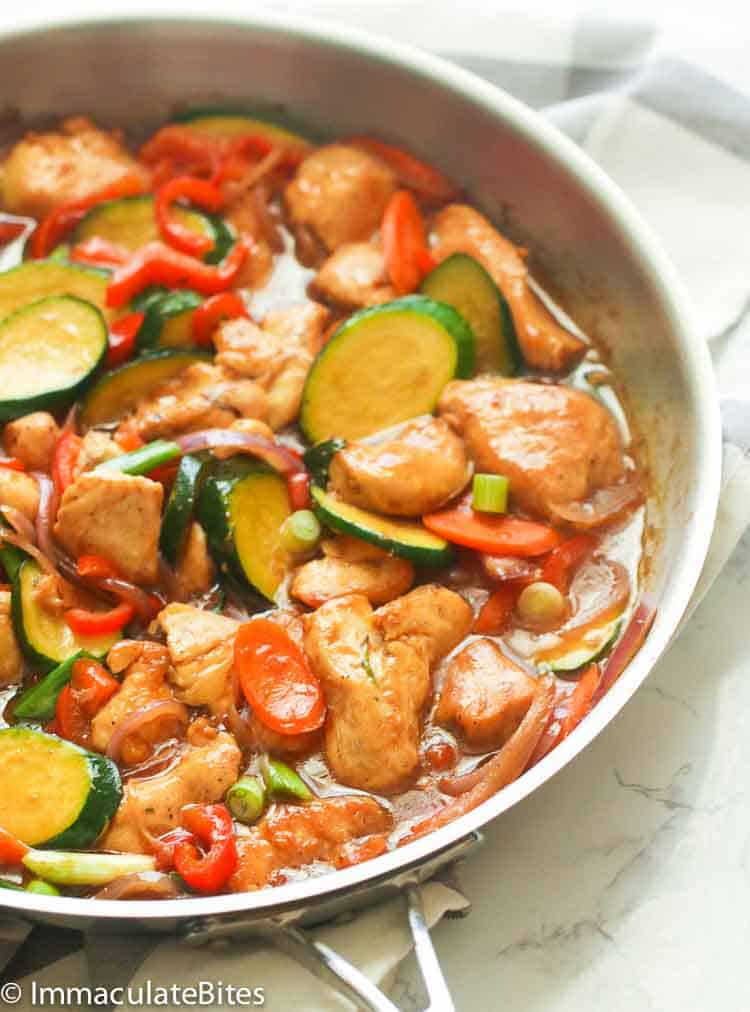 Stir-fries are a super-easy way to make chicken breasts. The beauty of this recipe is that it takes less than 30 minutes. It takes even less time to watch it disappear as your family happily devours it. The savory and lightly smoky sauce goes so well with the amazingly vibrant vegetables. Scooped over a pile of steaming rice is authentic comfort food.
20. Cajun Chicken Avocado Salad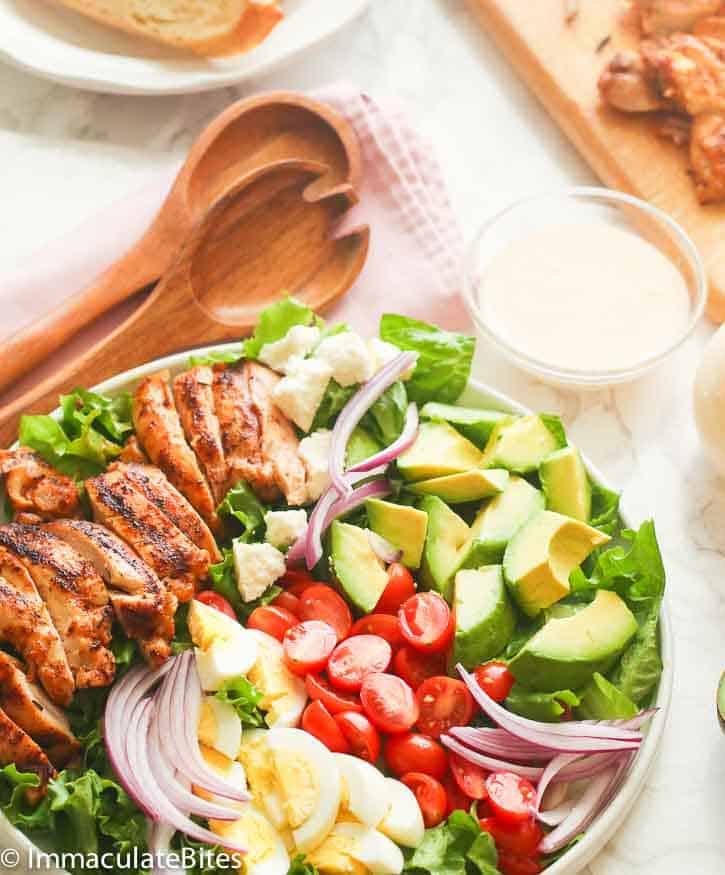 This Wendy's Southwest Avocado Chicken Salad knockoff is quick, easy, and healthy. The Cajun-flavored chicken and avocado slices are tossed with a flavorful salad dressing. And you don't have to wait for summer. You can customize it with a little heat (cayenne😉) to warm you up on cooler days.
Print
20 Best Chicken Breast Recipes
Are you ready to get out yourself of the rut of "What's for dinner?" You'll be ecstatic with this collection of delicious, incredibly fast, and super simple chicken breast recipes that give the same o' a new twist.