Cream cheese recipes are always entirely satisfying. After all, the creamy ingredient gives body and richness to everything it touches! So, here are my favorite amazing recipes with cream cheese, 16 delicious ideas divided into sweet and savory recipes. There's undoubtedly one that is perfect for that special meal you're putting together.
Frequently Asked Questions
Can I freeze cream cheese?
Can you freeze cream cheese? Of course, you can! Keep it in a freezer bag or airtight container for up to two months. Remember to thaw it in the fridge for a few hours before using it — that way, it regains its creamy texture.
Cream cheese vs. mascarpone
Mascarpone has less moisture and more milkfat than cream cheese, so it's richer and fuller-bodied. The Italian specialty also lacks the attractive tangy bite in cream cheese.
What exactly is cream cheese?
It is made by combining milk and cream. It contains at least 33% milkfat and can have up to 55% moisture. Cream cheese, as in Philadelphia cream cheese, is an American invention, but there are other similar dairy products around the world. They all make an excellent cream cheese dip!
Savory Cream Cheese Recipes
1. Cream Cheese Mashed Potatoes
Who doesn't love creamy mashed potatoes? That's what cream cheese brings to the table in this recipe; a rich texture and mouthfeel. Moreover, this recipe goes excellent with Roasted Turkey Thighs and other comforting, seasonal meals.
Cream Cheese Mashed Potatoes
This classic comfort food has even more flavor with roasted garlic and cream cheese. Top them with some chives for the ultimate soul-satisfying food.
Check out this recipe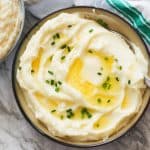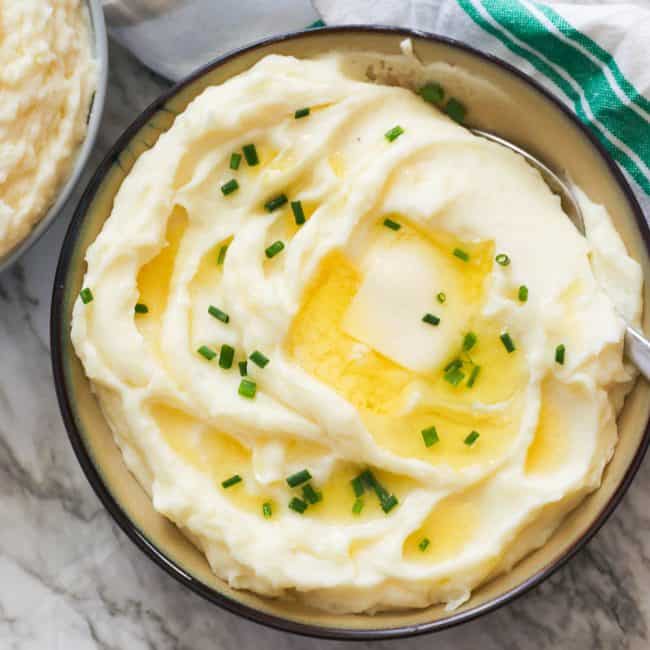 2. Cheese Ball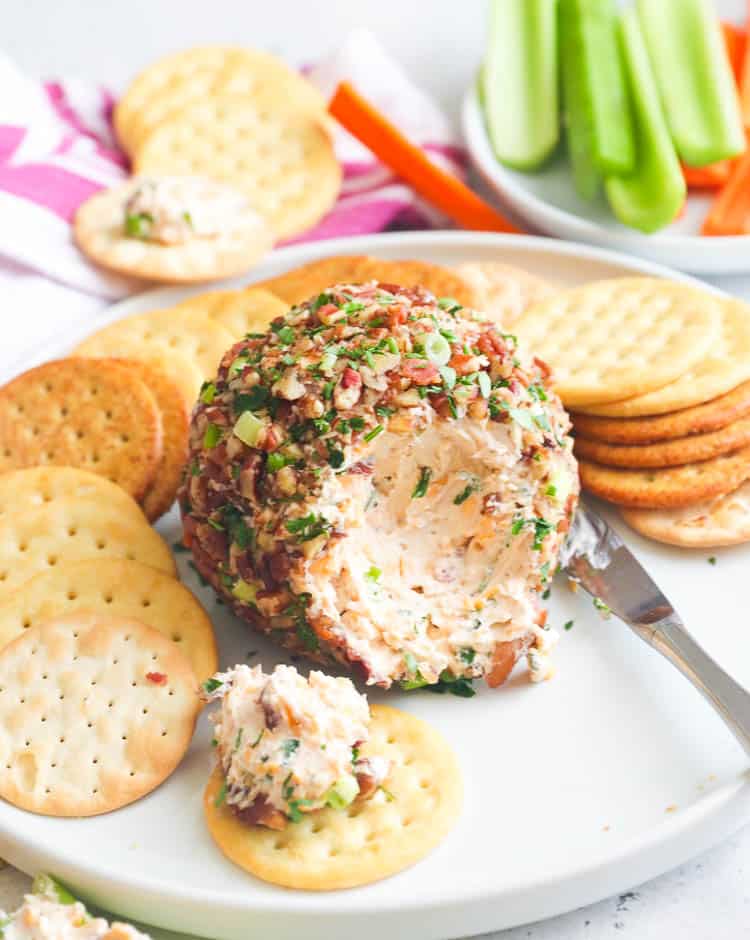 This retro-looking appetizer is ideal for casual get-togethers with friends. Cheddar, bacon, parsley, and a few spices, held together by cream cheese for an authentic ball of flavor.
A 5-person ball is ready in fifteen minutes, even though it looks more complicated than that! Put it on the center of the table with some crackers and enjoy watching everyone digging in.
You can even freeze it so that you have one ready for your next party.
Cheese Ball Recipe
This CHEESE BALL is a perfect appetizer to serve especially this holiday season. A creamy dip loaded with various types of cheeses, bacon, and rolled in crunchy nuts and bacon bits! It may look complicated, but it's so easy and fun to make.
Check out this recipe
3. Pimento Cheese
Here's another fun recipe for a colorful appetizer, this time the Southern specialty known as pimento cheese.
Flavorful and creamy, this one is a crowd-pleaser. So make pimento cheese fast and easy with cream cheese, cheddar, mayo, and spices. And don't forget the diced pimentos! They're the stars of the show.
Pimento Cheese
Pimento Cheese – a quintessential of Southern food; primarily a blend of sharp cheddar cheese, mayonnaise and sweet spicy pimento peppers. Creamy, slightly sweet and slightly sharp. An addictive appetizer that perfectly goes with crackers, veggies, sandwiches and burgers!
Check out this recipe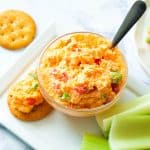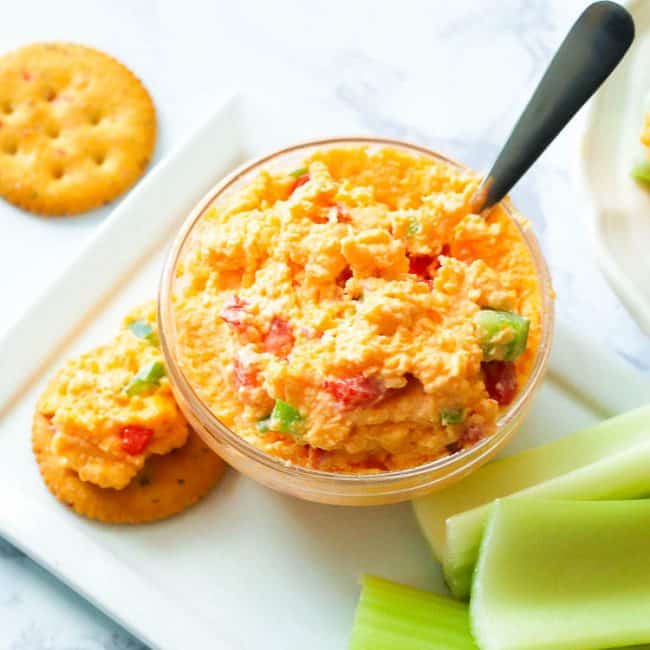 4. Crab-Stuffed Salmon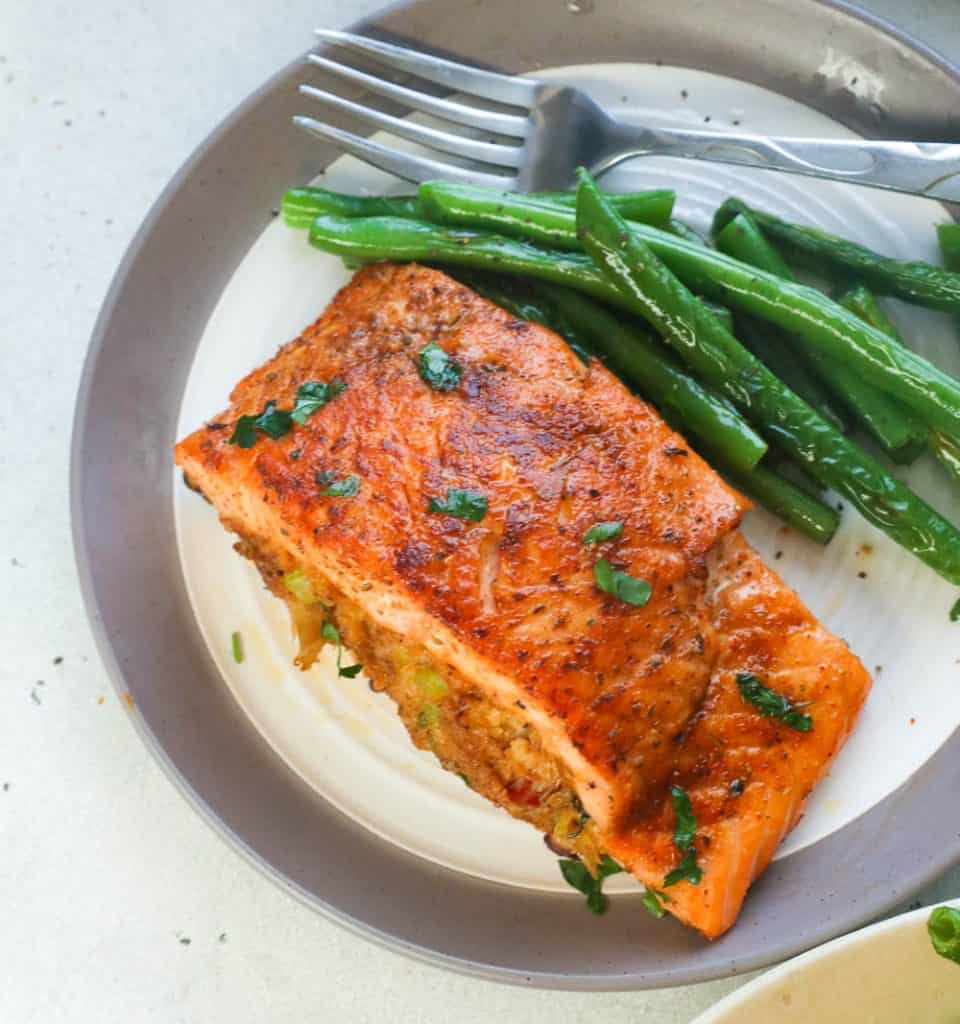 If salmon weren't tasty enough, try stuffing it with a creamy filling of crab meat, cream cheese, and Creole seasonings.
This recipe is one fancy main course that truly takes salmon to the next level. The secret in this one is not overcooking the salmon. Nice and flaky, the creamy and crumbly filling rounds the fish's flavor nicely.
Crab Stuffed Salmon
Crab Stuffed Salmon ready in 30 minutes or less makes an excellent weeknight meal. Heart-healthy salmon stuffed with crab, cream cheese, and delicious spices make a gorgeous entre that will make the whole family happy. This ridiculously mouthwatering dish makes healthy eating a cinch.
Check out this recipe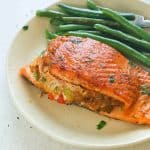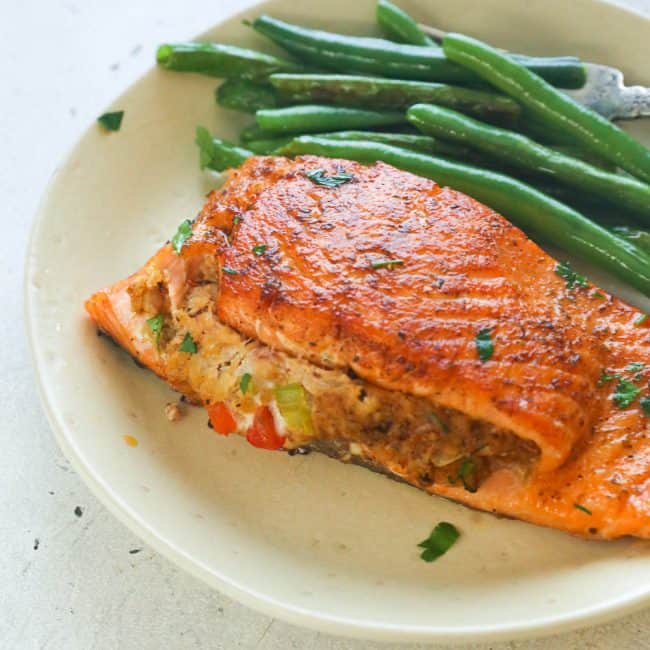 5. Spinach-Stuffed Chicken Breast
Comforting but fancy, this easy recipe is suitable for the most memorable special occasions. Picture a golden, juicy chicken breast with the creamiest filling and some greens for contrast.
The magic happens in the spinach and cheese filling because baby spinach contrasts with a buttery filling flavored with Creole spices, butter, and Parmesan.
Spinach Stuffed Chicken Breasts
Luscious and cheesy Spinach Stuffed Chicken Breasts are so juicy and remarkably simple. Thanks to the delicious spinach and cream cheese filling, the chicken breasts stay nice and moist.
Check out this recipe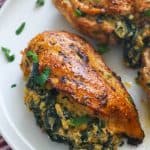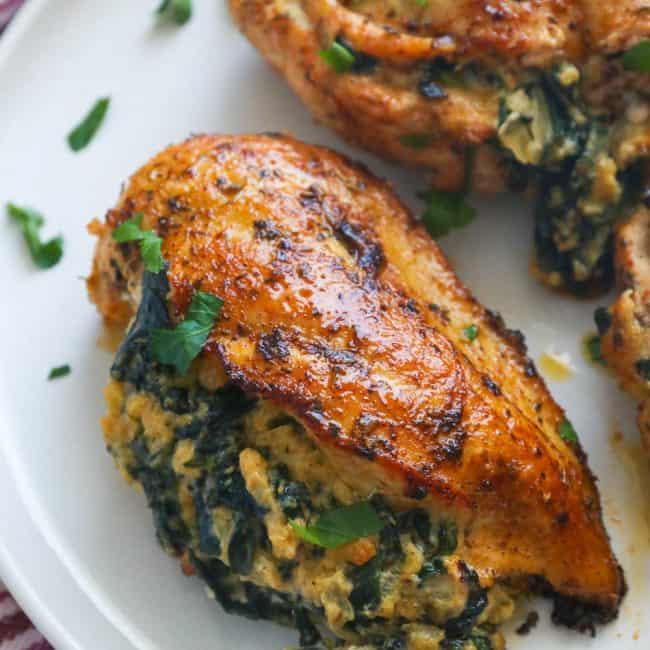 6. Cajun Chicken Alfredo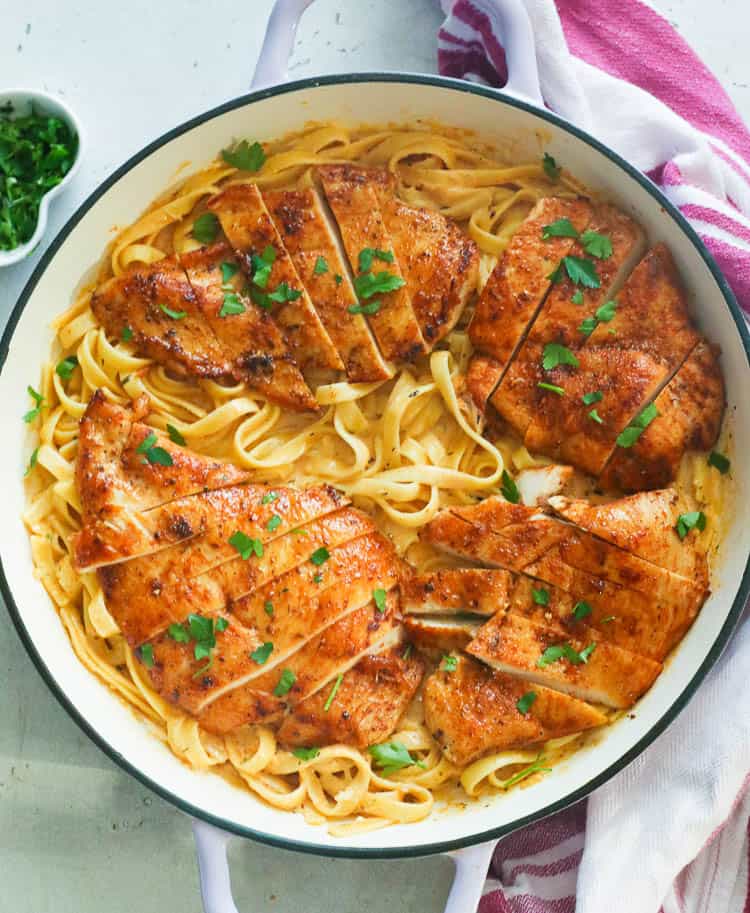 The creamy chicken pasta was reinvented with the comforting aromas of warm Cajun spices. This dish is an entire meal that needs no sides because it's just perfect.
And talking about perfection, make sure you cook the pasta al dente and don't overcook the chicken. So if you like classic Alfredo, you'll love its spicy cousin!
Cajun Chicken Alfredo
This one-pot Cajun Chicken Alfredo is a comfortingly creamy and spicy pasta dish. It's so easy that you don't even have to break a sweat to make the sauce. It's just pure cream, milk, cheese, and Creole-Cajun seasoning. Saucy goodness in one meal!
Check out this recipe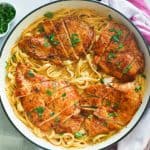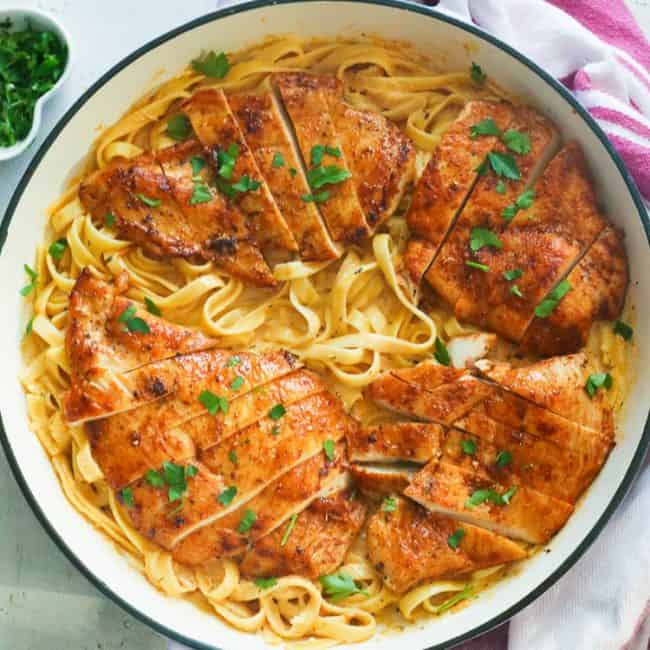 7. Alfredo Sauce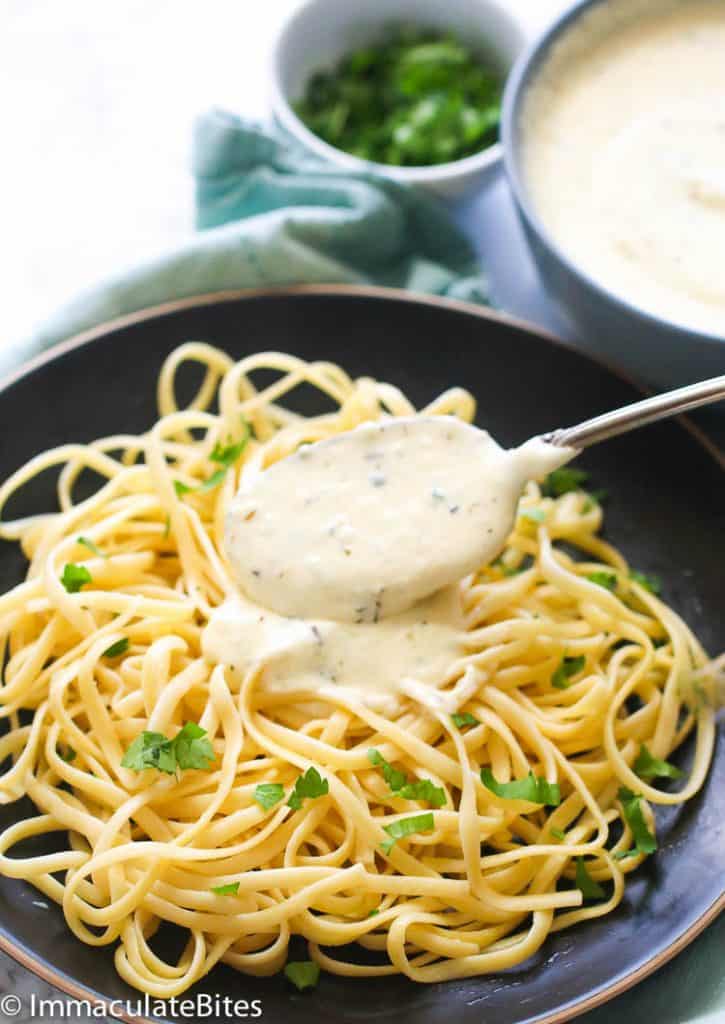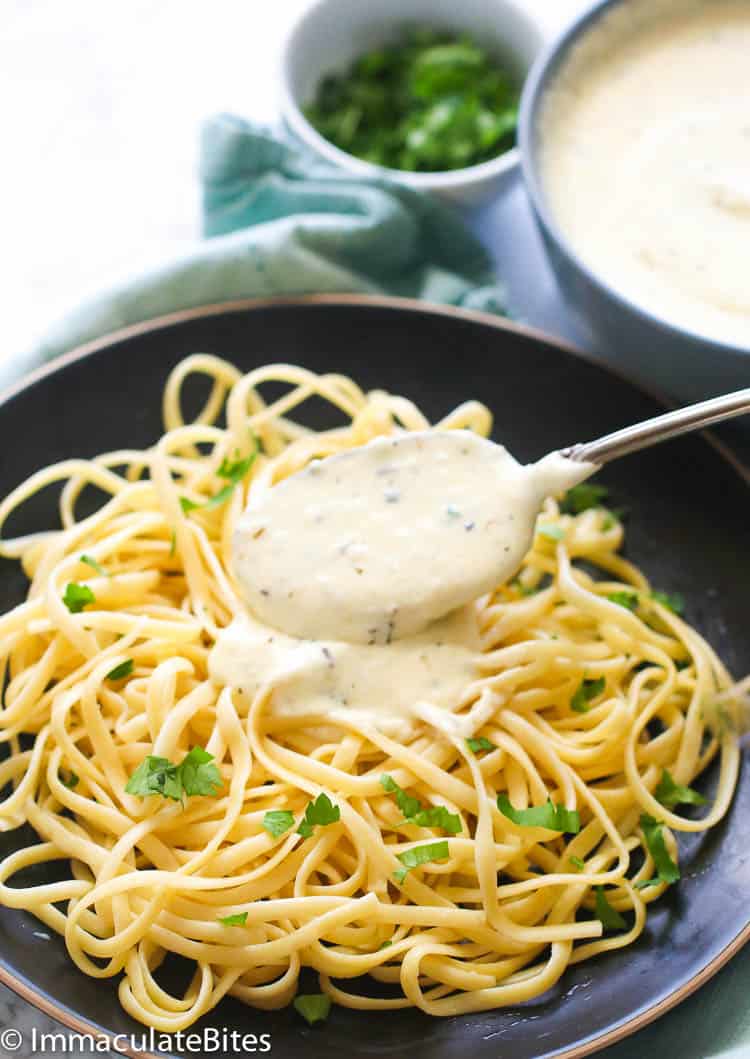 Now, for a classic take on the richest and creamiest of pasta sauces, this Alfredo sauce is easier to make than you think. Really!
It takes just a tad over fifteen minutes and calls for only ten ingredients. Then toss your favorite pasta with this homemade Alfredo sauce, and you'll never go back to store-bought sauces. This savory recipe is one of my favorites.
Homemade Alfredo Sauce
Homemade Alfredo Sauce – cheesy, creamy, smooth and flavorful Alfredo sauce made from scratch with that delicious garlic and Italian seasoning flavor. It comes together in 20 minutes. You won't ever need the store-bought jarred sauce again!
Check out this recipe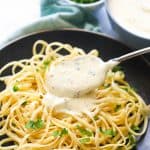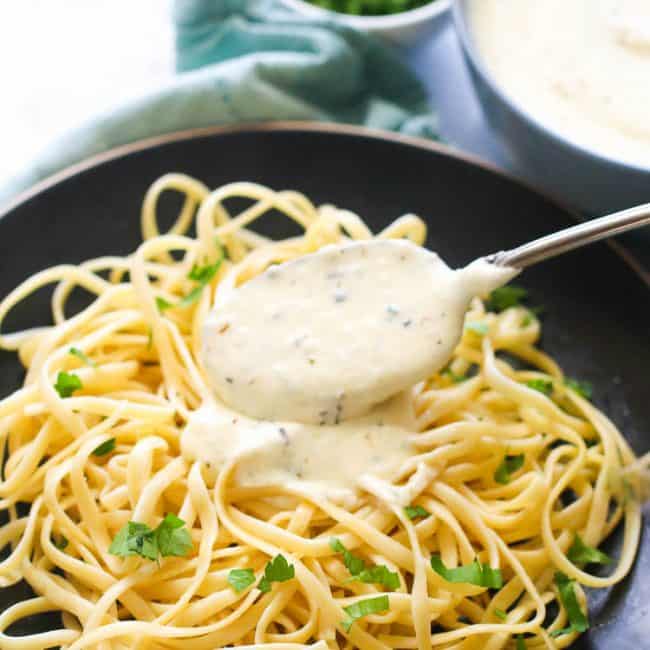 8. Cucumber Salmon with Cream Cheese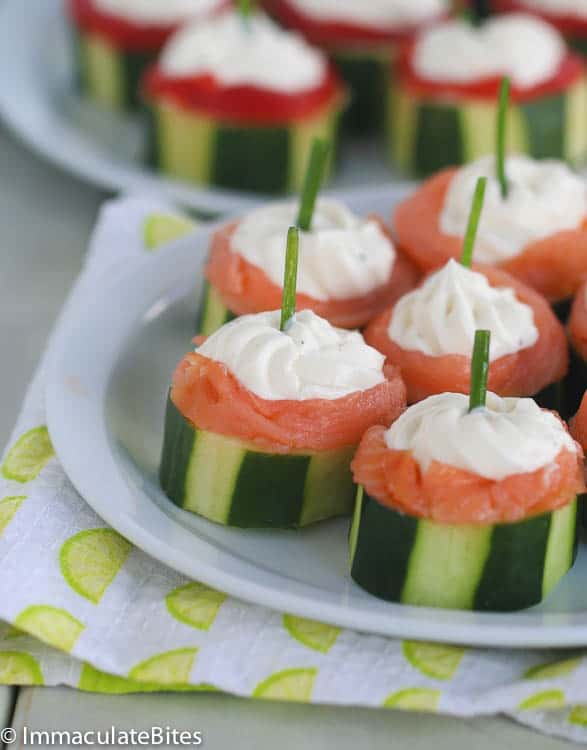 This colorful and fancy appetizer is ideal for getting any dinner party started. And the best part? You can make a batch of this in twenty minutes, and everyone loves the salmon and cream cheese combo.
Cucumbers, cream cheese, mayo, sour cream, and a dash of dry ranch mix become a splendid bed for a slice of smoked salmon that melts in your mouth.
Cucumber Salmon Cream Cheese Appetizer
Cucumber Salmon Cream Cheese Appetizer – cucumber smoked salmon cream cheese appetizer flavored with ranch dry seasoning mix.
Check out this recipe
Sweet Cream Cheese Recipes
9. Cream Cheese Pound Cake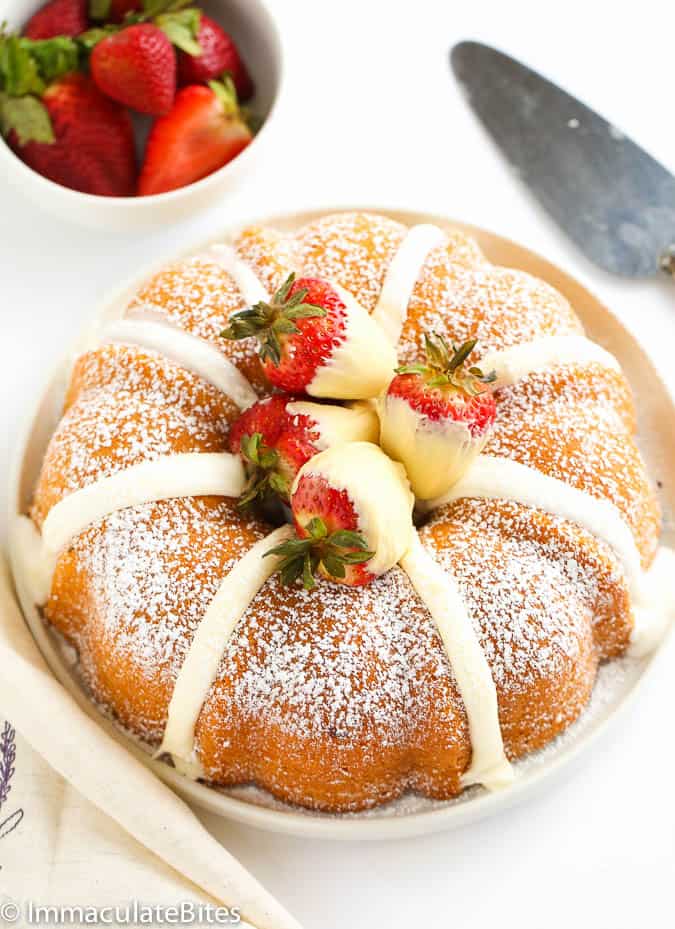 This cake is the right cake for an evening with friends with a cup of coffee in hand. Cream cheese pound cake is heavier and denser than the regular kind, and it ends up addictively moist and tender!
Lots of butter and cream cheese are the base for this fluffy pound cake. I flavor mine with grated lime zest but use oranges for a summery version.
Cream Cheese Pound Cake
Cream Cheese Pound Cake – a tender, moist and rich cream cheese pound cake with a hint of nutmeg glazed with mint-lime for overall satisfaction. Tasty and easy cake that is a must-served on your table every now and then.
Check out this recipe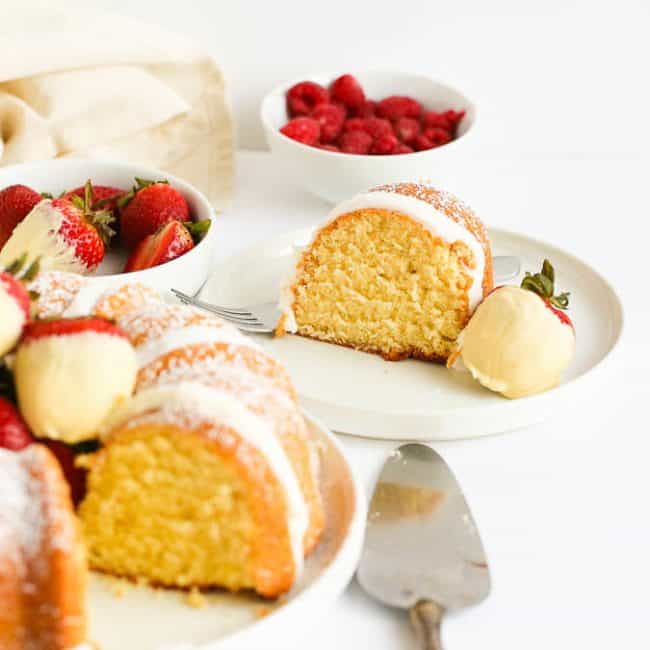 10. Pecan Pie Cheesecake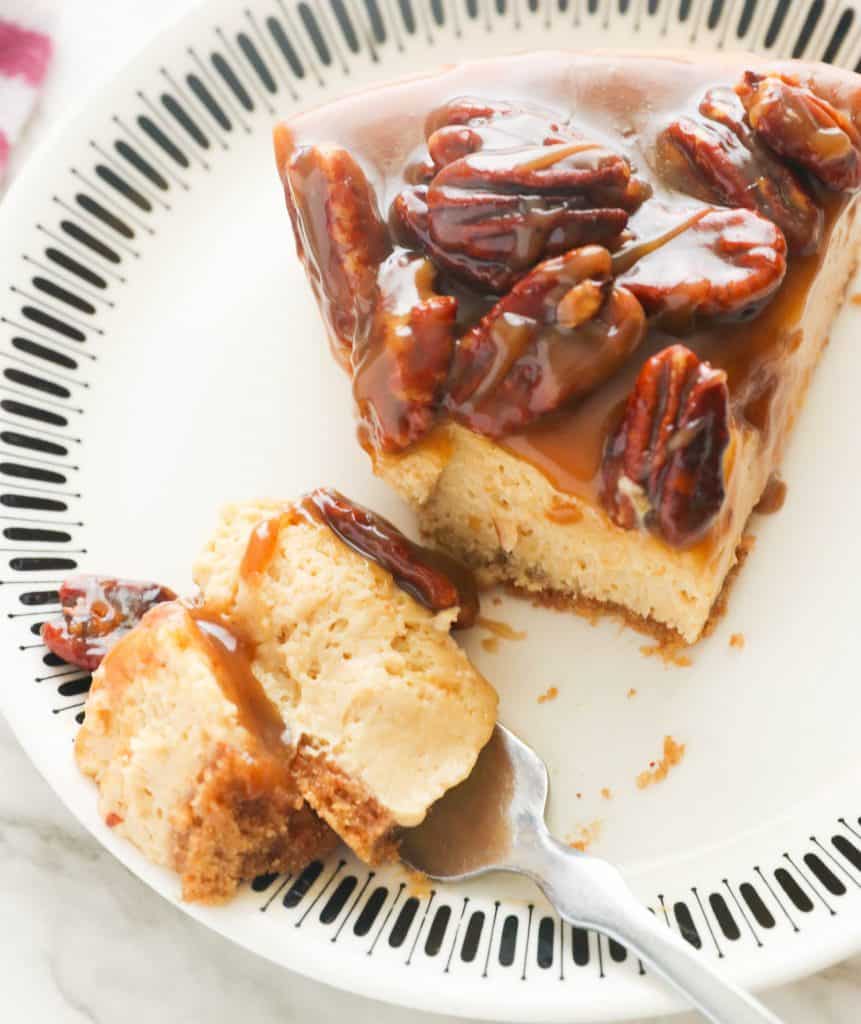 I rarely mess with classics, but cream cheese really elevates pecan pie to heavenly heights. Creamier than your average pie and not as sweet.
This dessert is the one for your next big dinner with the family because a graham cracker crust, brown sugar, pecans, and cinnamon is all it takes to make this extraordinary. Imagine a traditional pecan pie that is also a cheesecake!
Pecan Pie Cheesecake
Pecan Pie Cheesecake – Enchanting 2-for-1 dessert featuring Pecan Pie and Cheesecake together in one fabulous dessert. Offering a smooth, creamy, and rich decadent cheesecake topped with crunchy pecans in a lavish gooey caramel sauce. The perfect holiday dessert that truly impresses! Guaranteed to satisfy all your cheesecake obsession.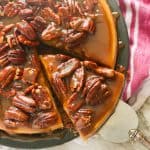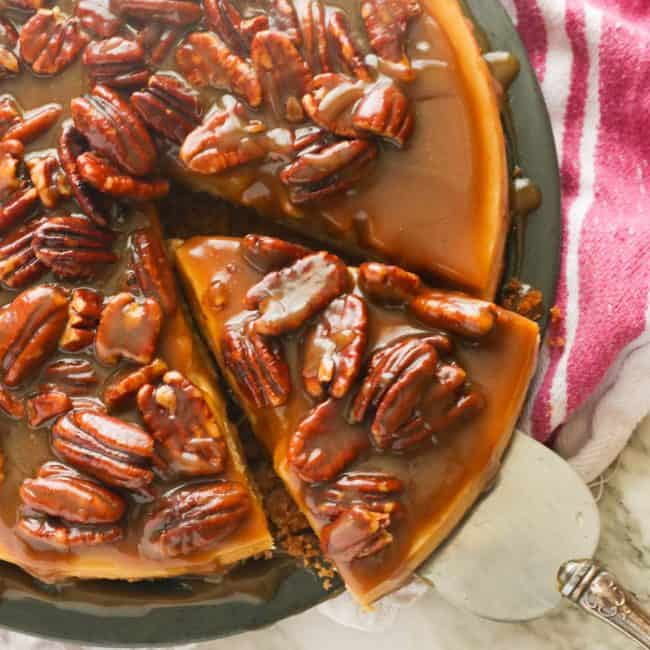 11. Chocoflan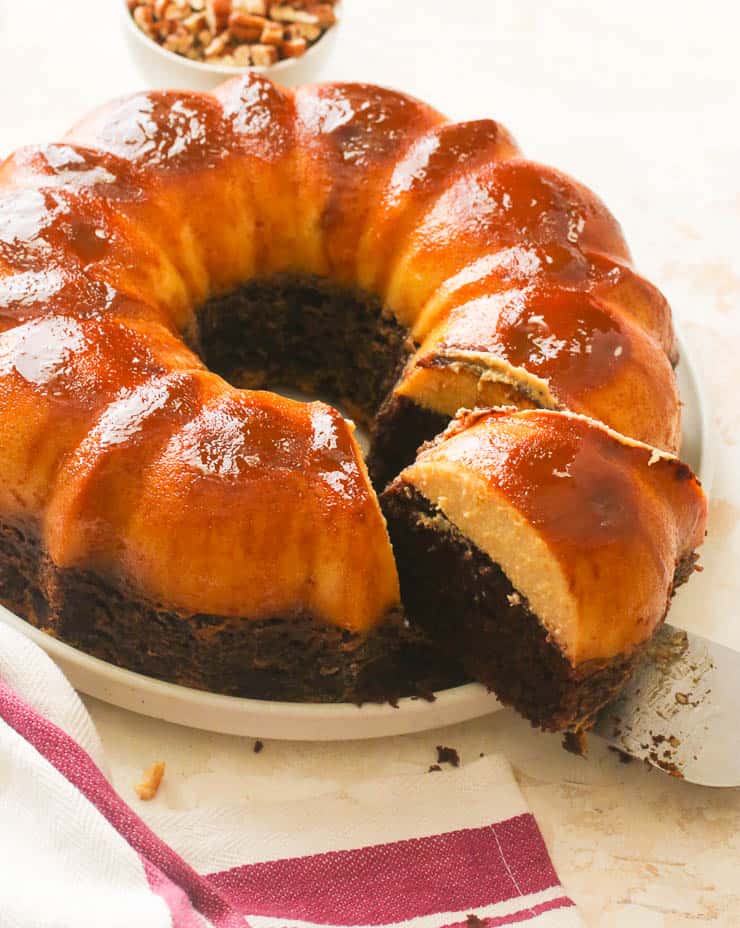 The famous impossible cake, half flan, half chocolate cake. Can it be done? Of course! I've put together an easy recipe for this one, especially for you.
You have to make the cake and flan batters separately for this gorgeous dessert, but it all comes together in the oven. Chocoflan is a great weekend project!
ChocoFlan
Moist, decadent chocolate cake layered with a luxurious silky smooth flan and topped with a Mexican cajeta. This is one of the most delicious and magical cakes you'll ever have. With its sweet and creamy vanilla flan topping off a moist chocolate cake, you'll be eating this cake slice after slice!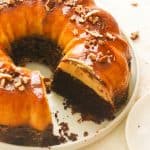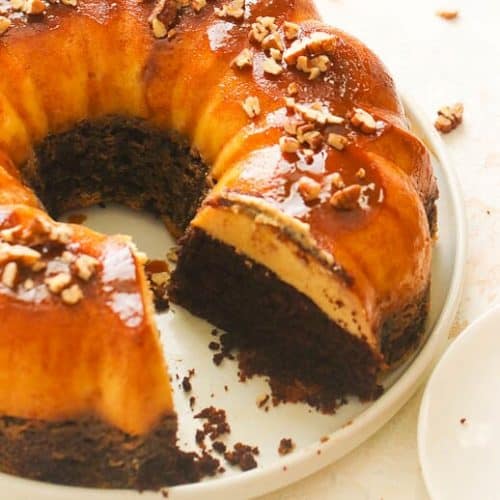 12. No-Bake Key Lime Mango Coconut Cheese Cake Pie
Who doesn't love a no-bake cheesecake recipe? Well, this is no ordinary cheesecake either; it's a tropical delight with a fruity personality.
Key limes, mango, and roasted coconut flakes highlight this cheesecake recipe, but it's the coconut milk and the cream cheese that gives it body.
No Bake Key Lime Mango Coconut Cheese Cake Pie
No Bake Key Lime Mango Coconut Cheese Cake Pie – This luscious cake is full of amazing lime and coconut flavor! Moist, creamy and so heavenly! Perfectly sweet, tart and sinfully good!
Check out this recipe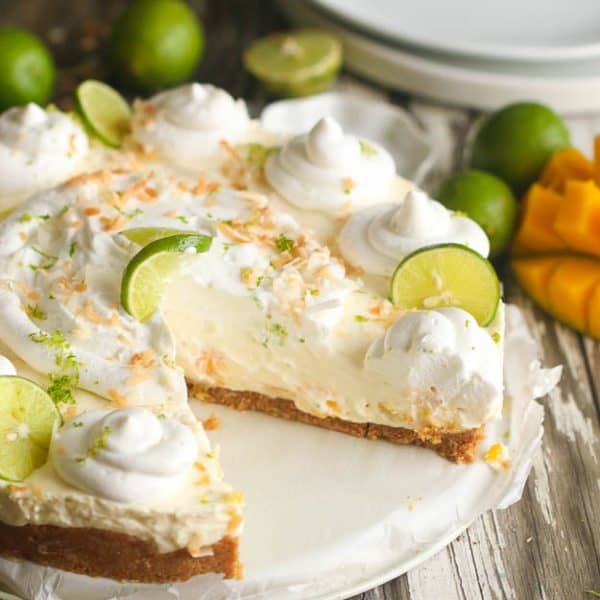 13. New York Cheesecake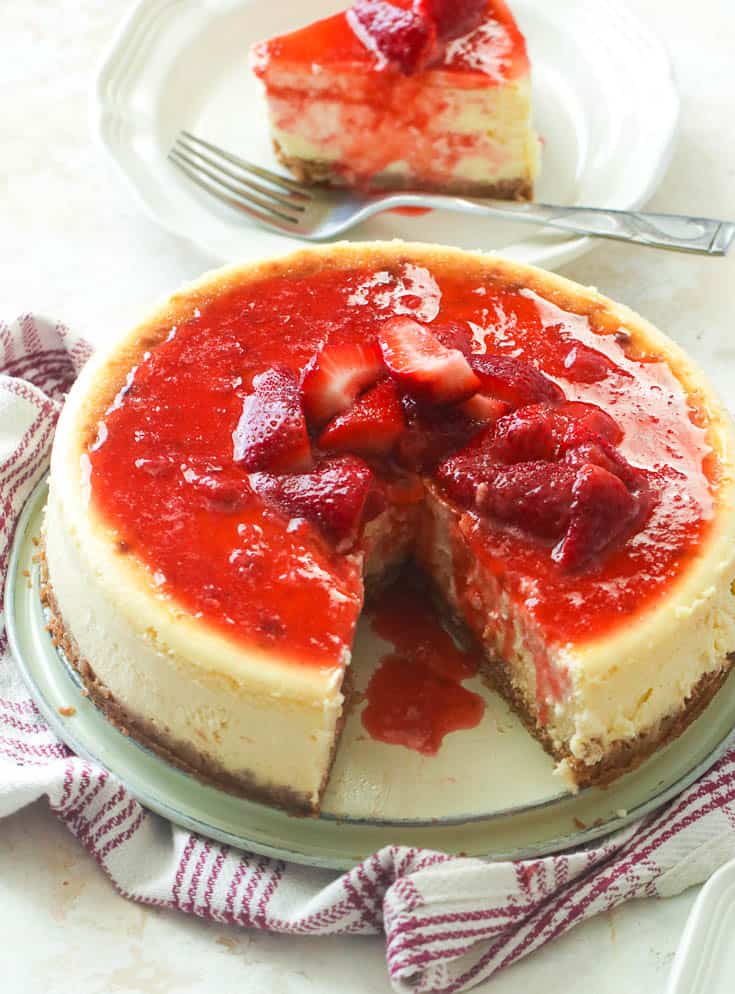 A classic among classics. I'm in love with the New York cheesecake. Never too sweet and sensually silky, there's just something special about it that makes me sing.
What makes a New York cheesecake different from others is the combination of cream cheese and sour cream. So top this delightful treat with a tangy strawberry compote, and you have heaven on a fork!
New York Cheesecake
Creamy, rich, dense, and highly indulgent NEW YORK CHEESECAKE. Top it with a fresh strawberry compote, or leave it bare and simple. Either way, you won't be stopping at just one slice!
Check out this recipe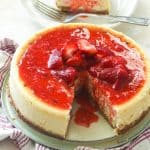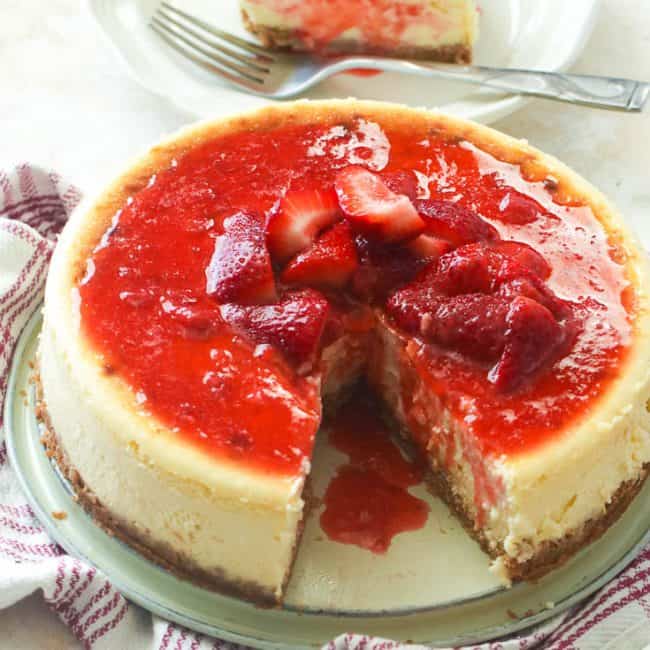 14. Italian Cream Cake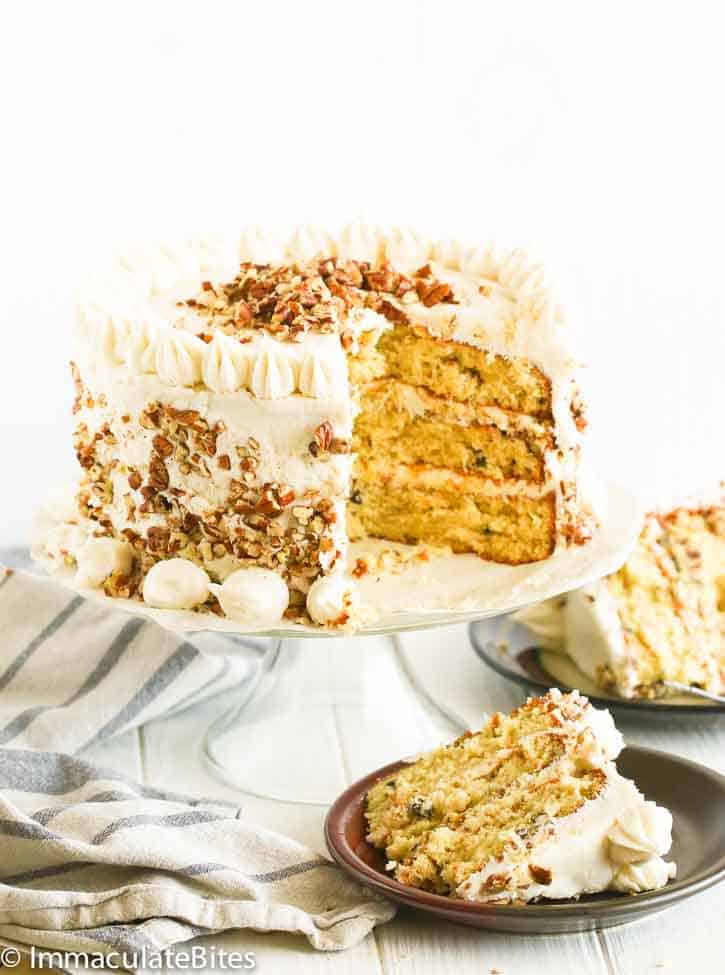 Say hello to this elegant, layered cream cheesecake. Worthy of the fanciest dinner tables, this is one of those desserts that really show off your baking skills.
Buttermilk, egg whites, and cream cheese are the base of this coconutty cake. The frosting, though, that's something special right there.
Italian Cream Cake
An easy, elegant moist layer cake that will leave your guests feeling utterly pampered. Coconut flakes and pecans add a beautiful texture that perfectly compliments generously layered cream cheese frosting. This is one of those cakes that has everyone asking for seconds.
Check out this recipe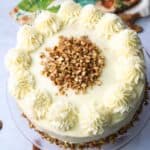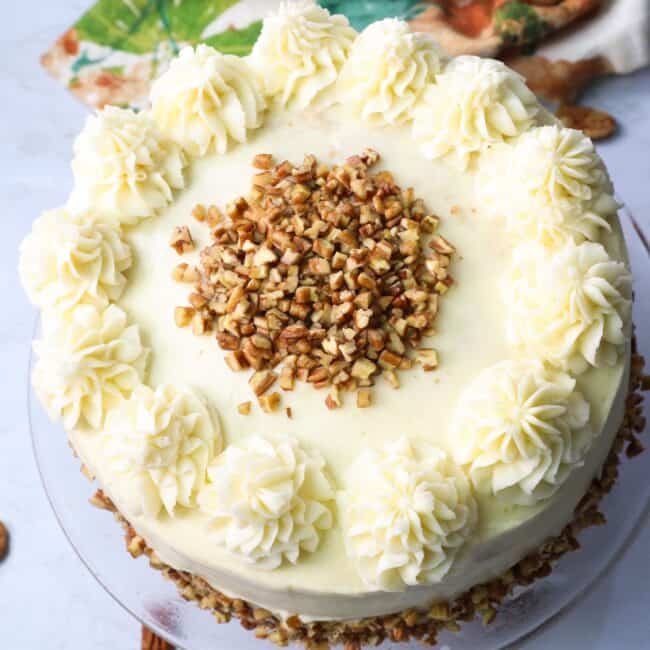 15. Carrot Cake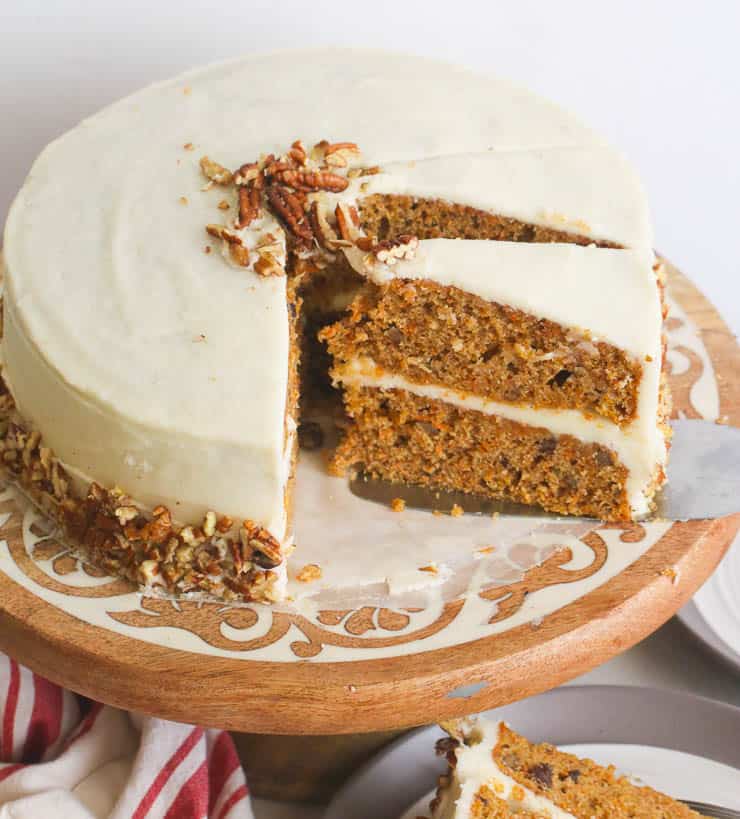 There was a time when I struggled to make a proper carrot cake, but then, I perfected this recipe. There are just so many elements in this one that make it so attractive and not just the carrots.
Also, it's the perfect way to get the small ones to eat their veggies! Oh, the cinnamon elevates this seasonal treat.
Carrot Cake
This sweet and flavorful carrot cake isn't your average carrot cake. Packed with flavors from applesauce, ginger and vanilla, this is sure to be your new favorite carrot cake recipe.
Check out this recipe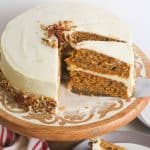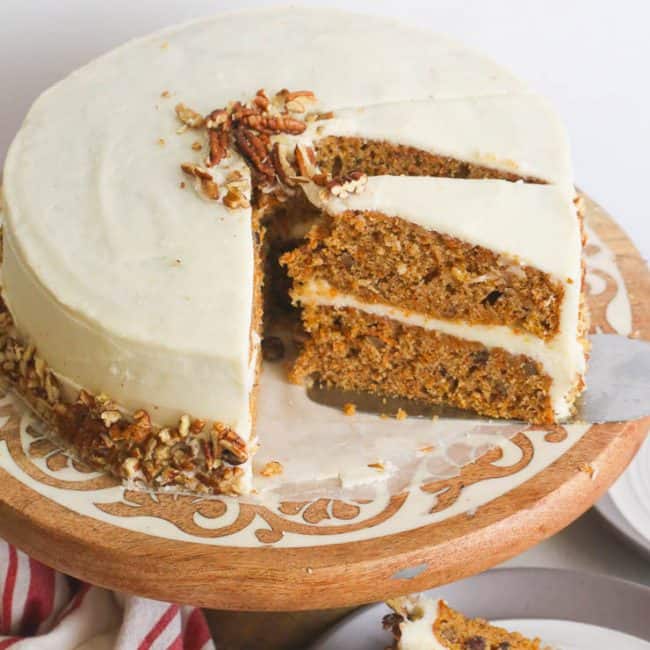 16. Sopapilla Cheesecake Bars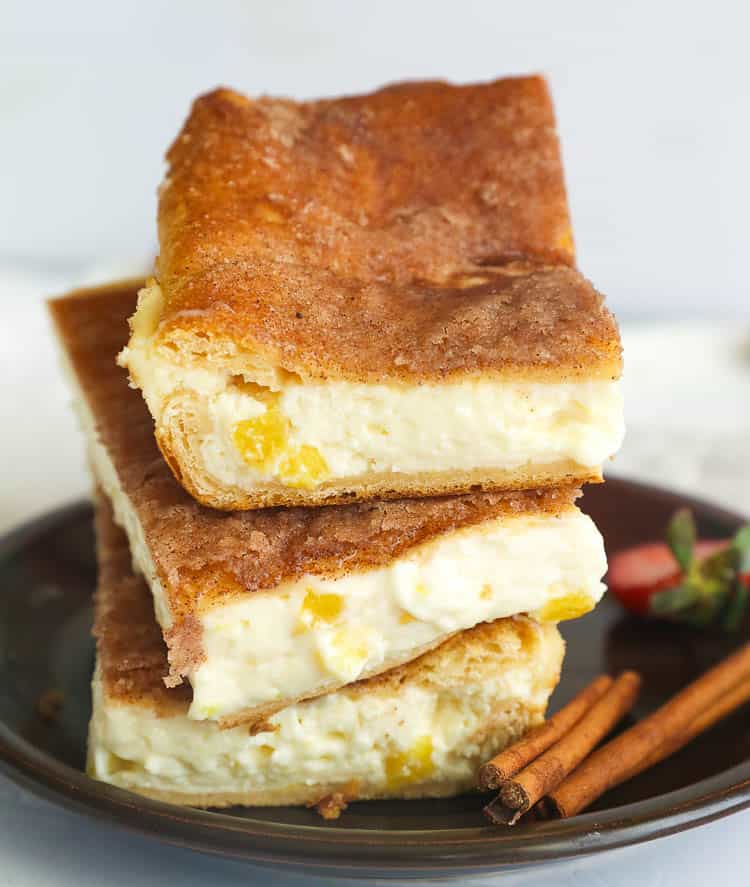 This creamy dessert with a tropical twist is also a great snack for when you're in a hurry. Fork-tender and creamy, this is one of my favorite recipes.
So to make these tasty two-biters, you'll need cream cheese, eggs, sugar, pineapple chunks, and ready-made crescent rolls. Ain't that easy?
Sopapilla Cheesecake Bars
The crunchy topping, flaky crust, and creamy cheesecake center with a tropical twist. Oh! Such a great creation for a dessert! A great idea to make use of store-bought crescent rolls into making a simple yet elegant dessert perfect for all occasions.